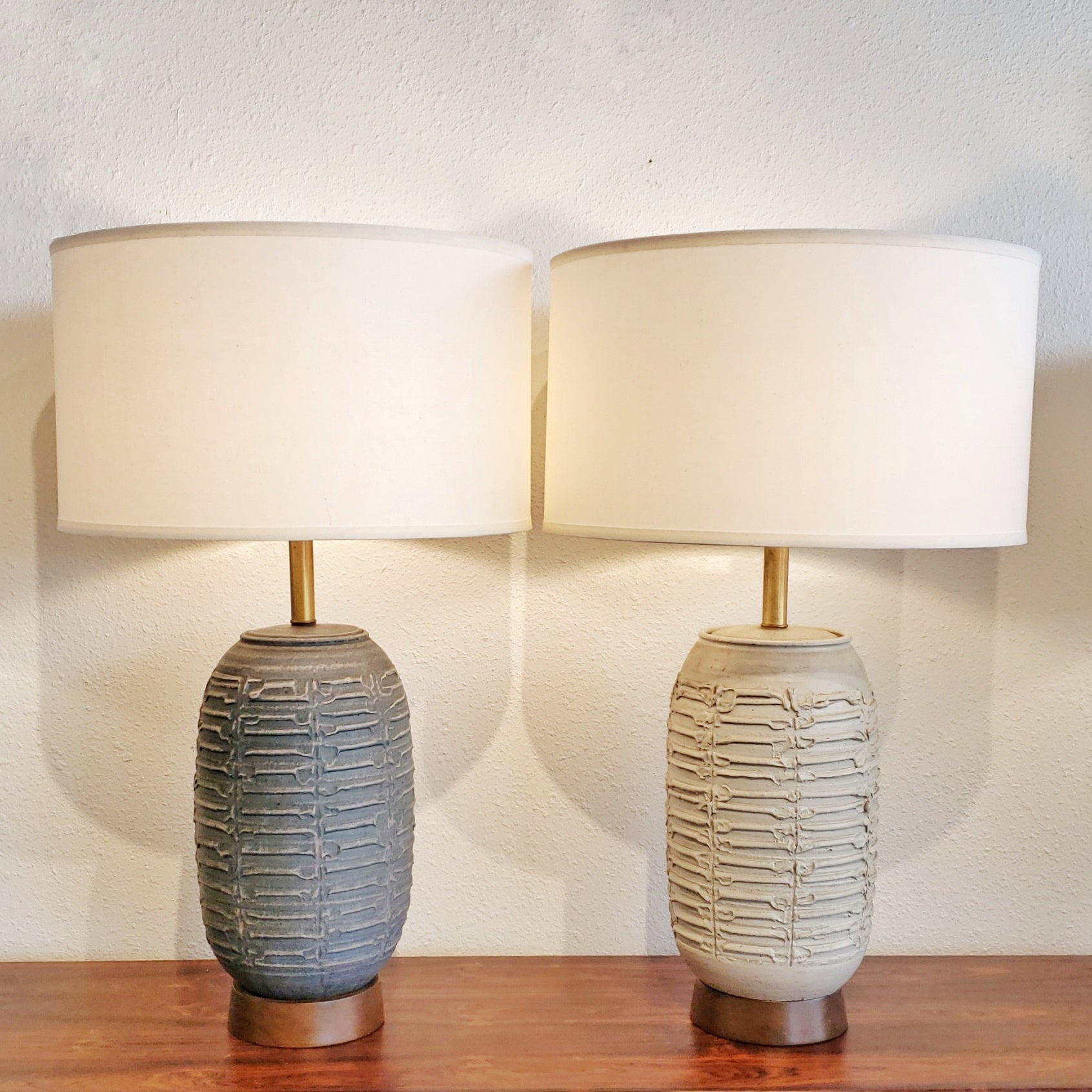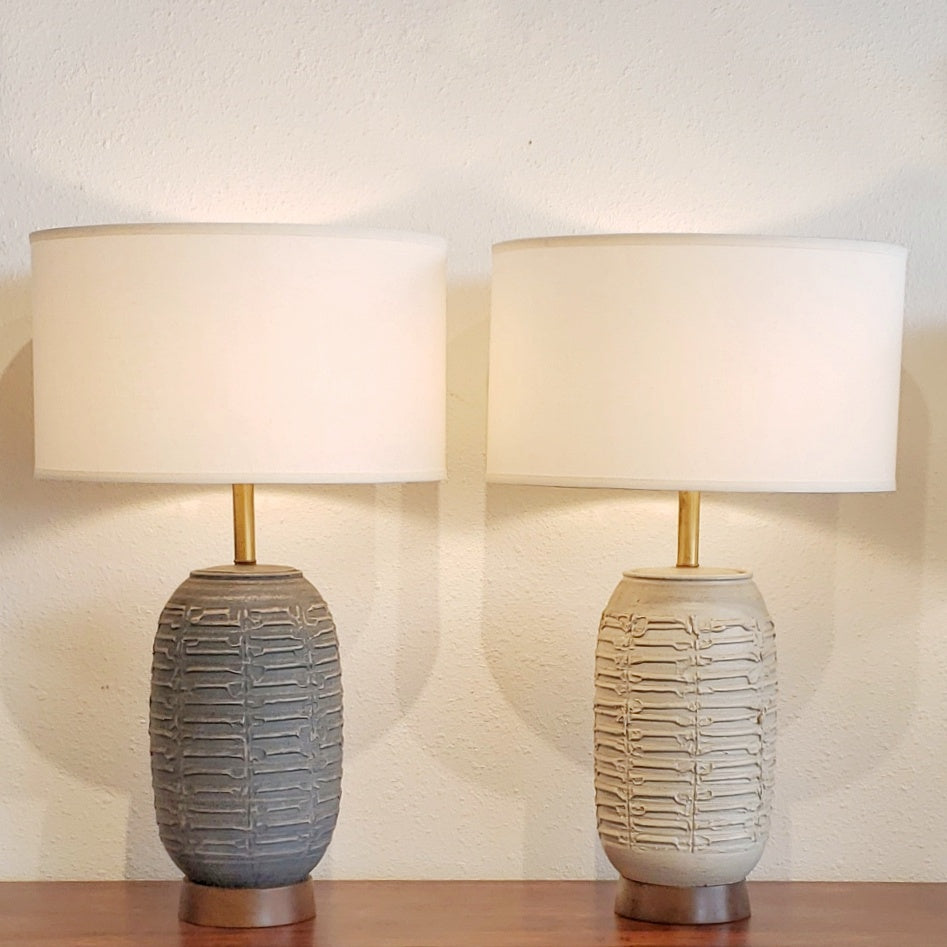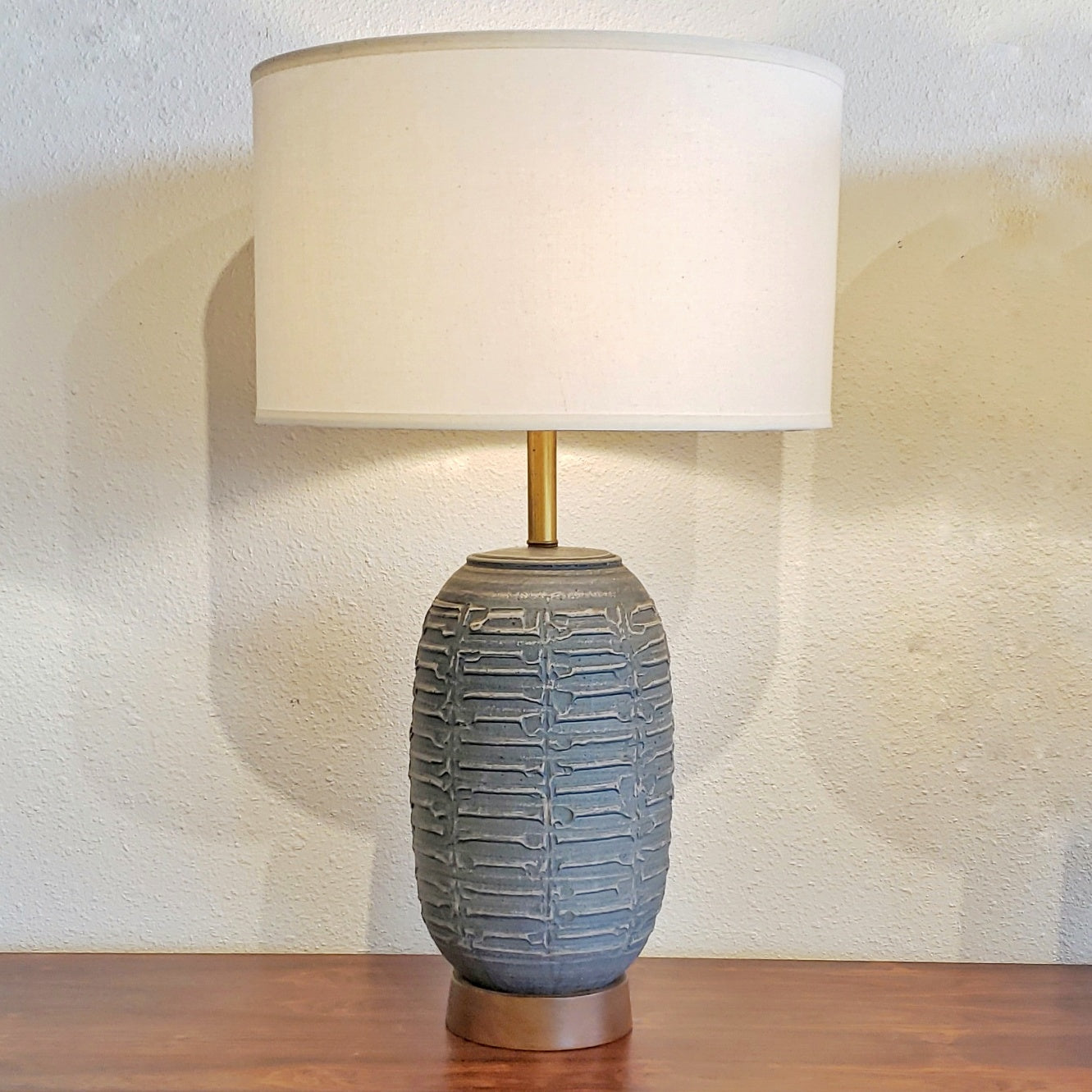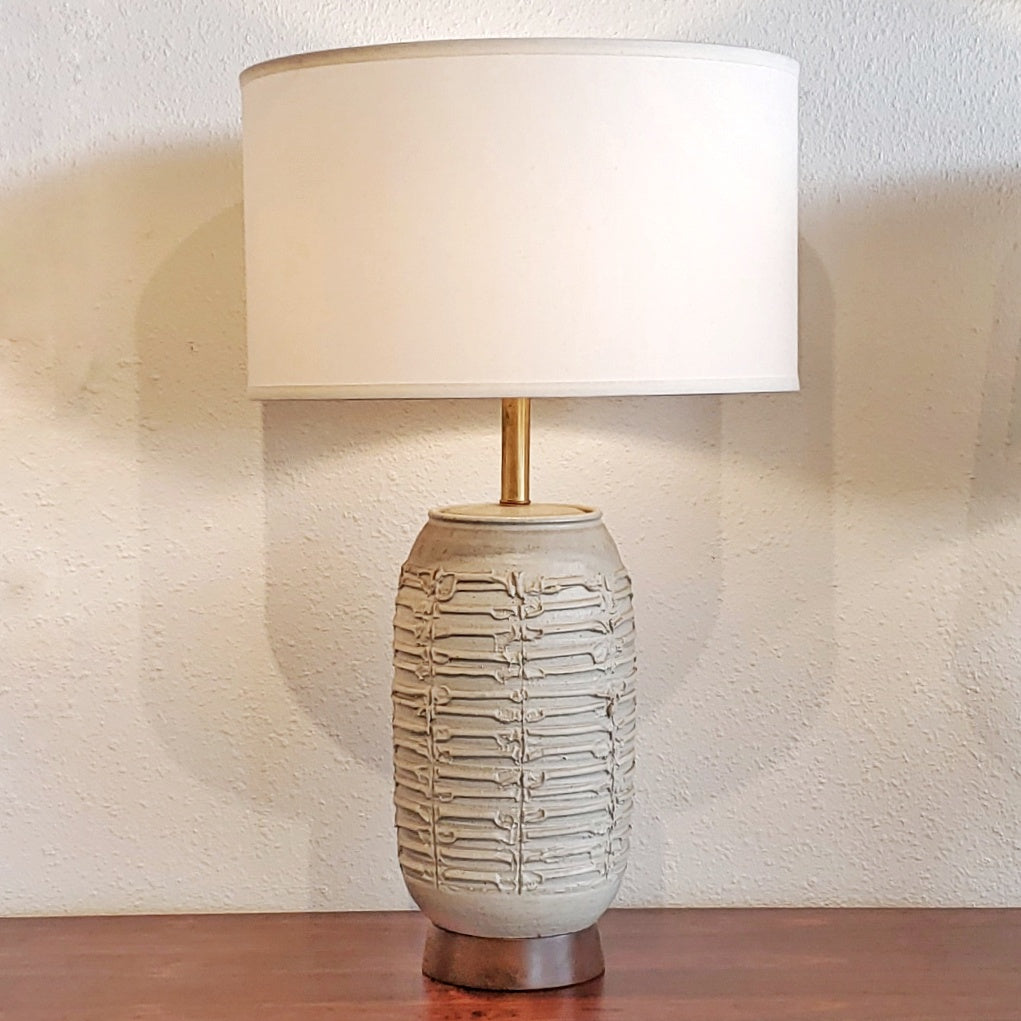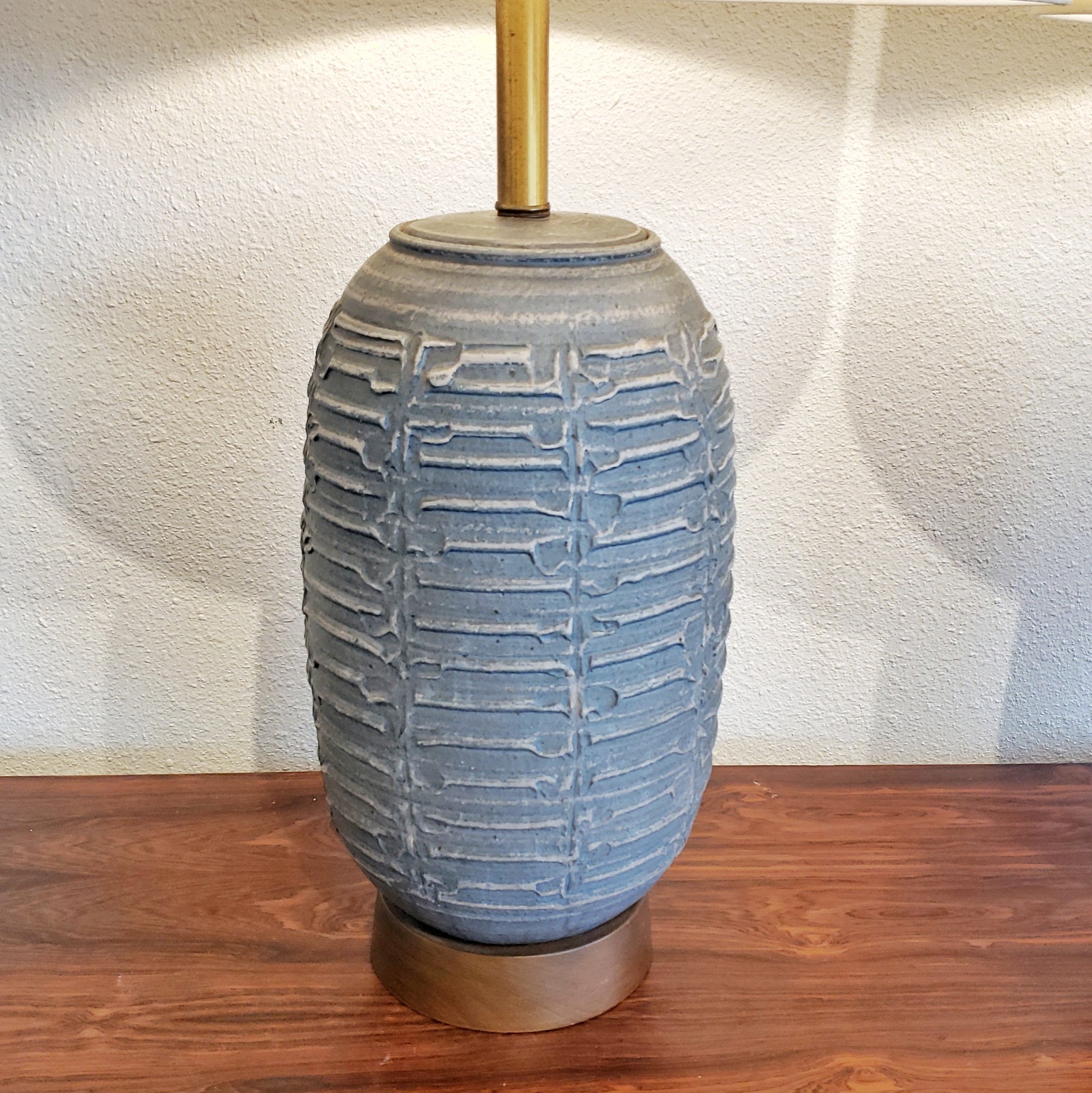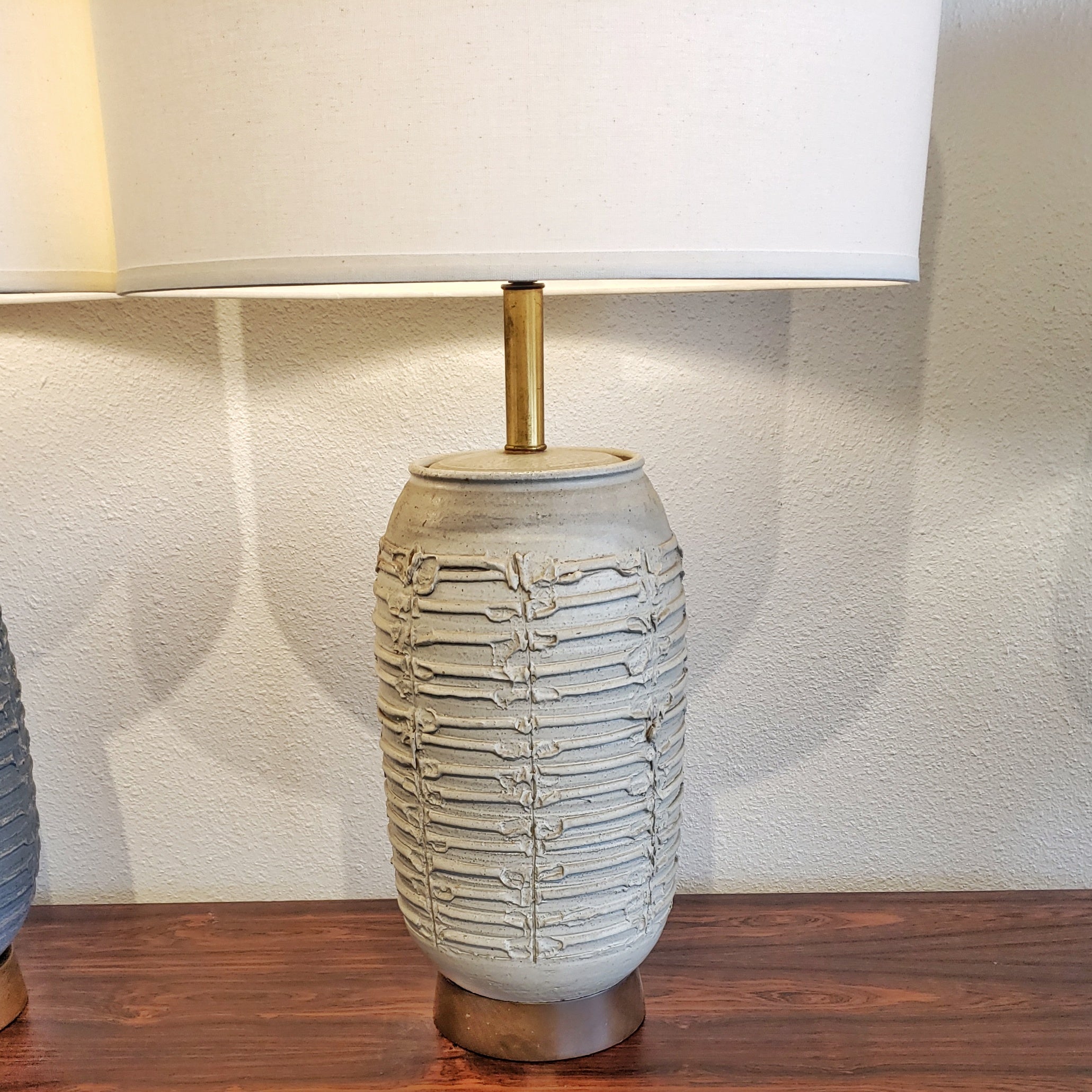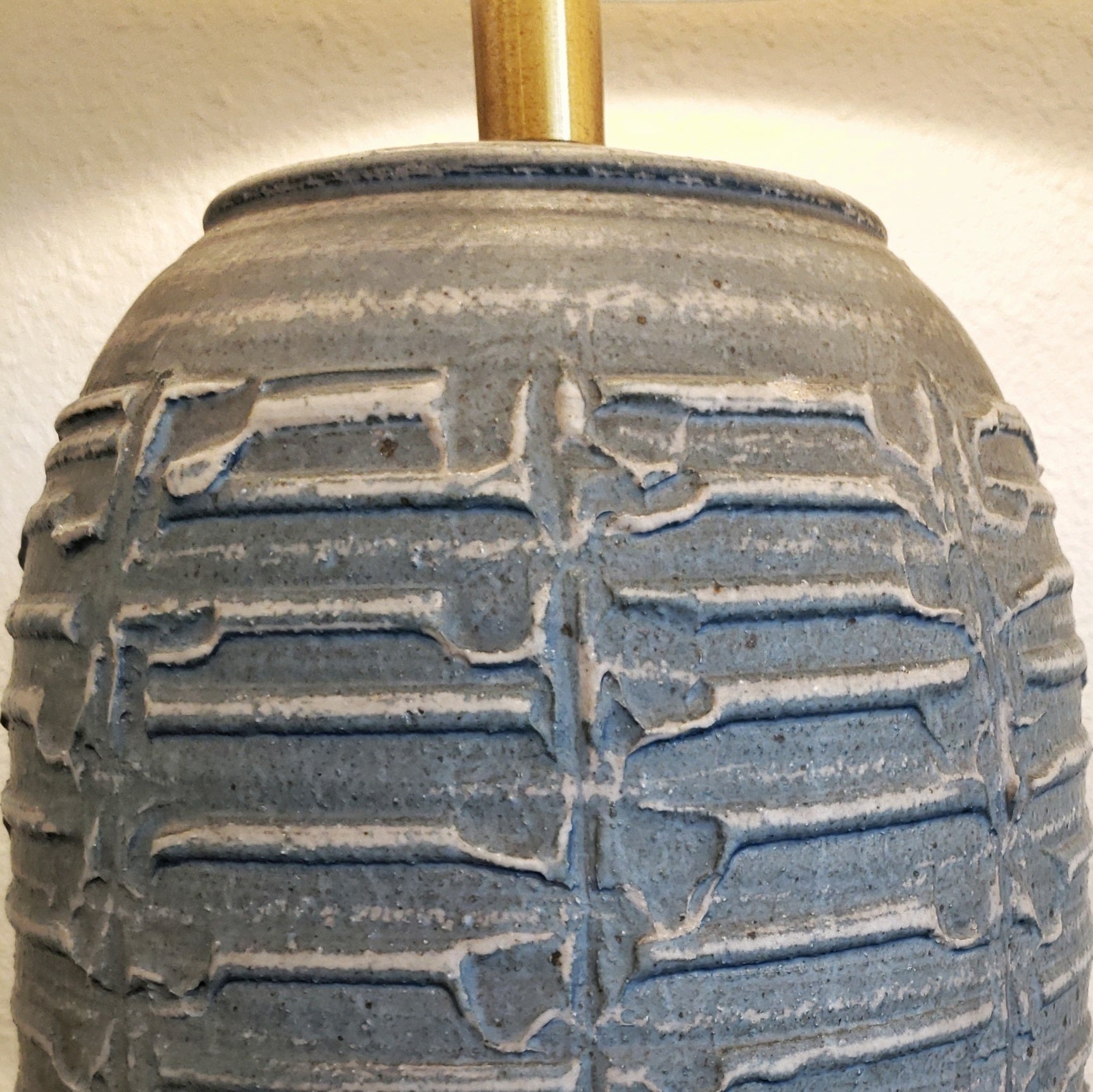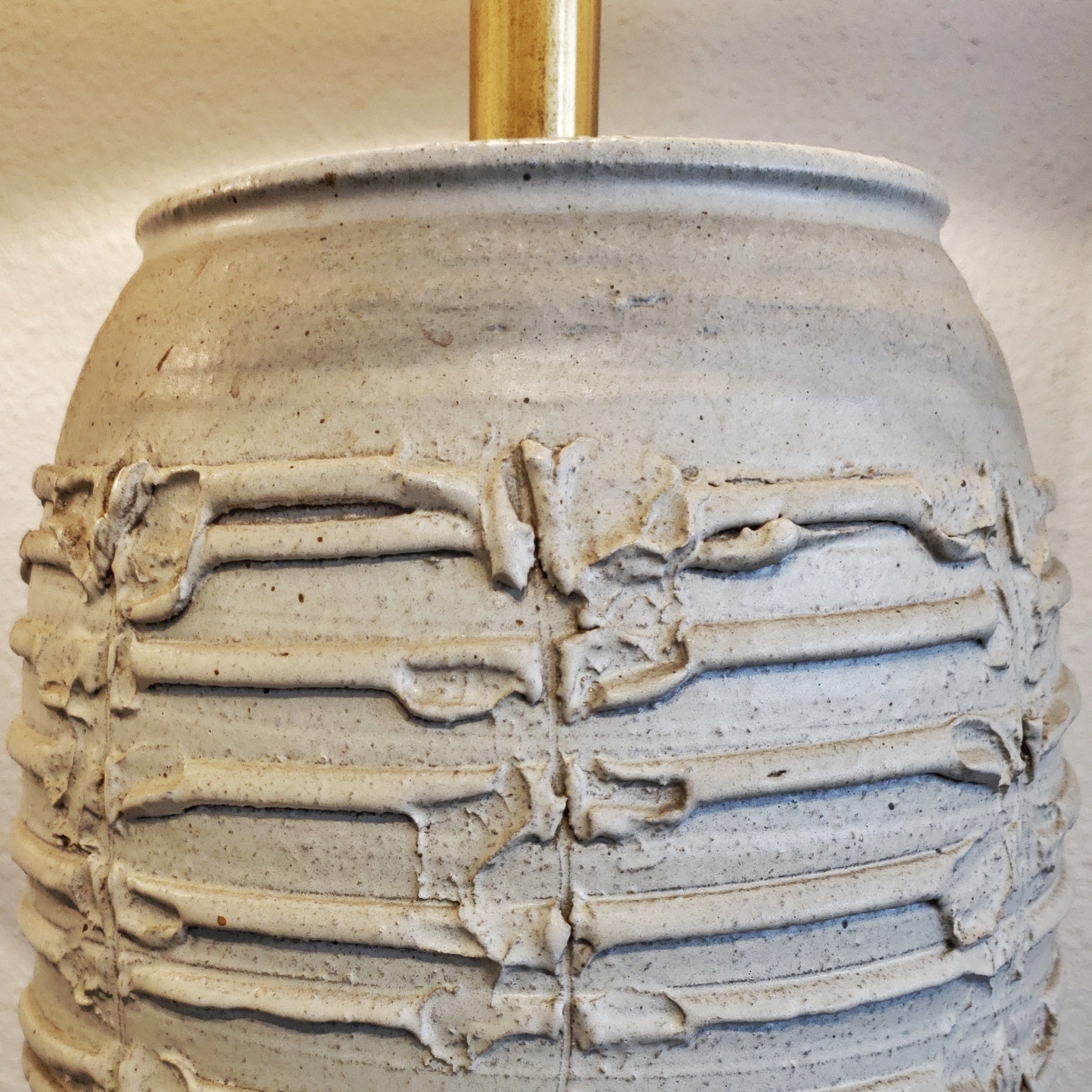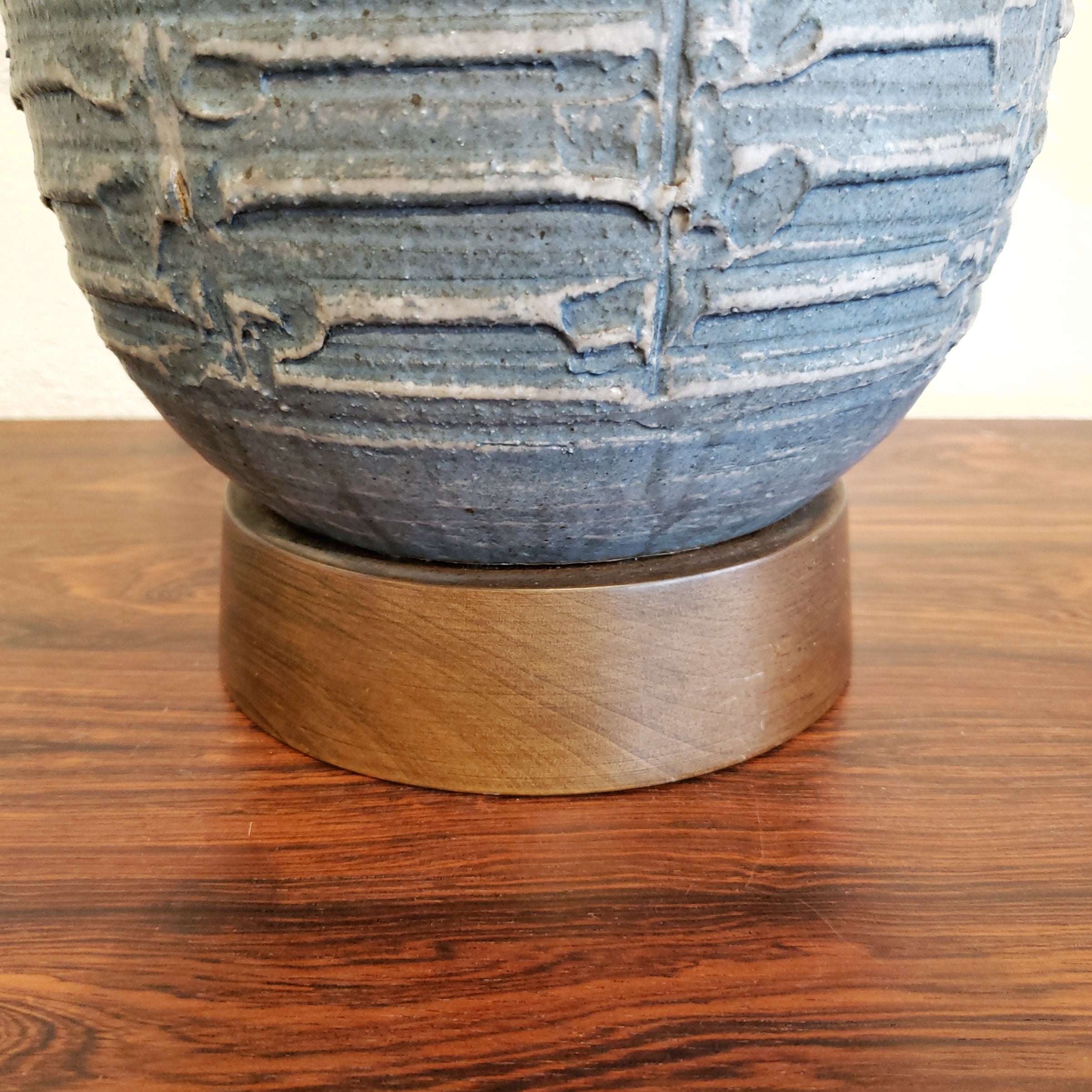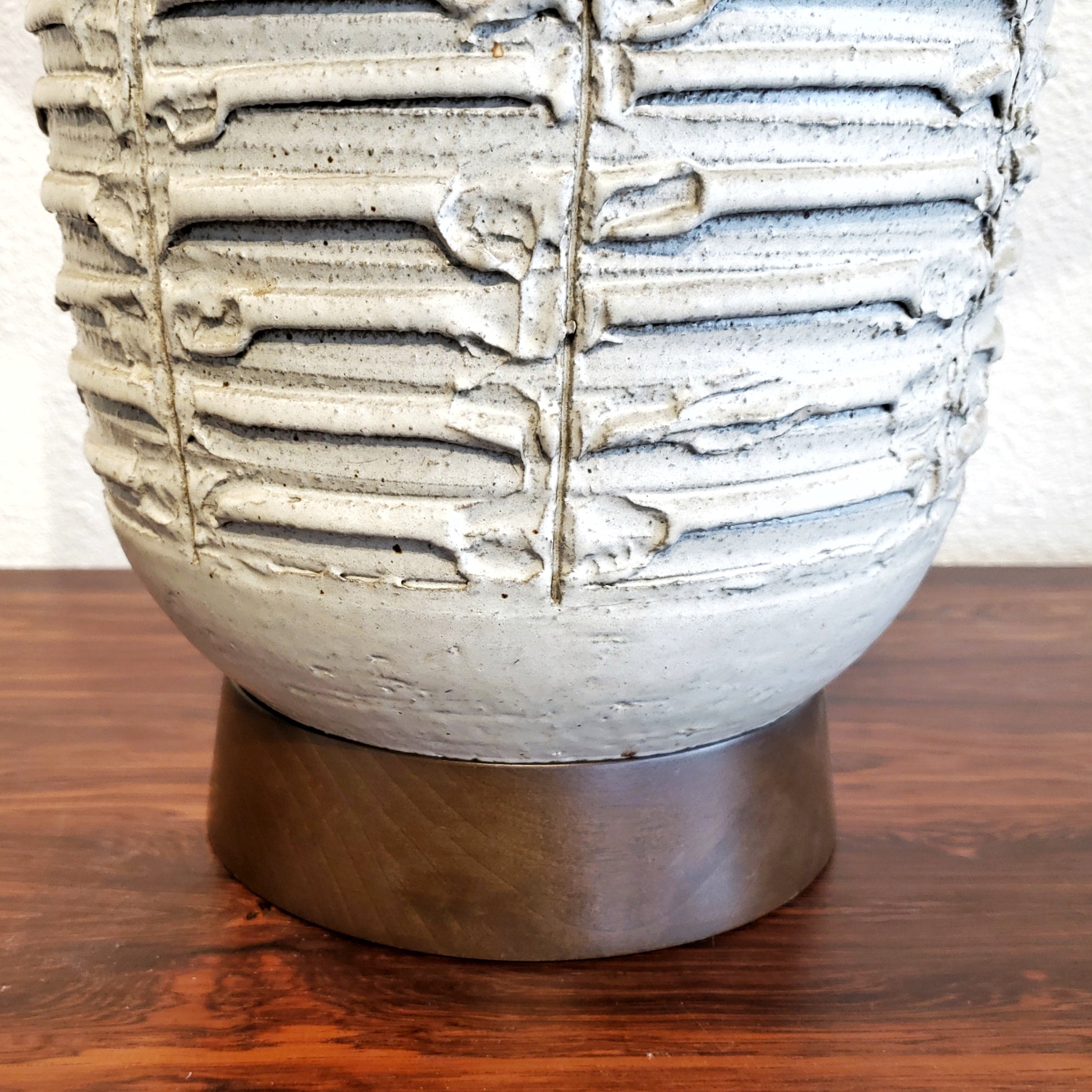 BOB KINZIE TABLE LAMPS FOR AFFILIATED CRAFTSMEN STUDIOS
CONTACT US HERE ABOUT THIS ITEM.
A "mismatched" pair of massive, wheel-thrown and slip decorated pottery lamps by artisan Bob Kinzie for the AFFILIATED CRAFTSMEN STUDIOS of Costa Mesa, California.  Kinzie is well known for his energetic throwing technique and for texturing his pieces on the wheel.  These are classic examples of the 1960s California Craft movement.  The lamp bodies were constructed in two pieces, jar and lid.  The bases are walnut, stained in tones to complement the pottery.  The shades are new.
BOB KINZIE (G. Robert Kinzie) founded AFFILIATED CRAFTSMEN STUDIOS in the early 1960's with friends Philip Barkdull and John Scott in Los Angeles, California.  Shortly thereafter (1962) the workshop was relocated to Costa Mesa, some 40 miles to the south.  The trio produced primarily large, textured lamp bases and garden pots.  They adhered to the Japanese Mengei tradition of "the unknown craftsman" and therefore did not mark or sign their names to the work.  (This would later change when Kinzie left AFFILIATED CRAFTSMEN in the early '70s; pieces then sometimes either bore round paper labels or were impressed with a stamp, occasionally both.)  Kinzie was the principle designer of the three.
During the 1960's Kinzie also produced lamp bases for Stoneware Designs, Inc., the Los Angeles company owned by Raul Coronel (b. 1926), for whom Kinzie had worked prior to the establishment of AFFILIATED CRAFTSMEN.  Some of these pieces were apparently sold by Coronel to the Architectural Pottery Company and are often mistaken for, or misrepresented as, the work of David Cressey, best known for his work with that firm.  Kinzie and his wife Sandy are currently producing pottery and sculptures at their studio in Aptos, California (an unincorporated town within the city of Santa Cruz).
Production Period – 1960-1969
Country of Origin – USA
Designer – BOB KINZIE
Maker – AFFILIATED CRAFTSMEN STUDIOS
Attribution – WELL-KNOWN
Materials – STONEWARE, WALNUT
Colors – LIGHT BLUE, LIGHT GRAY
Condition – VERY GOOD (no defects; may show slight traces of use)
Plug – N. AMERICAN
Height (in.) – 32.5
Diameter (in.) – 19.0