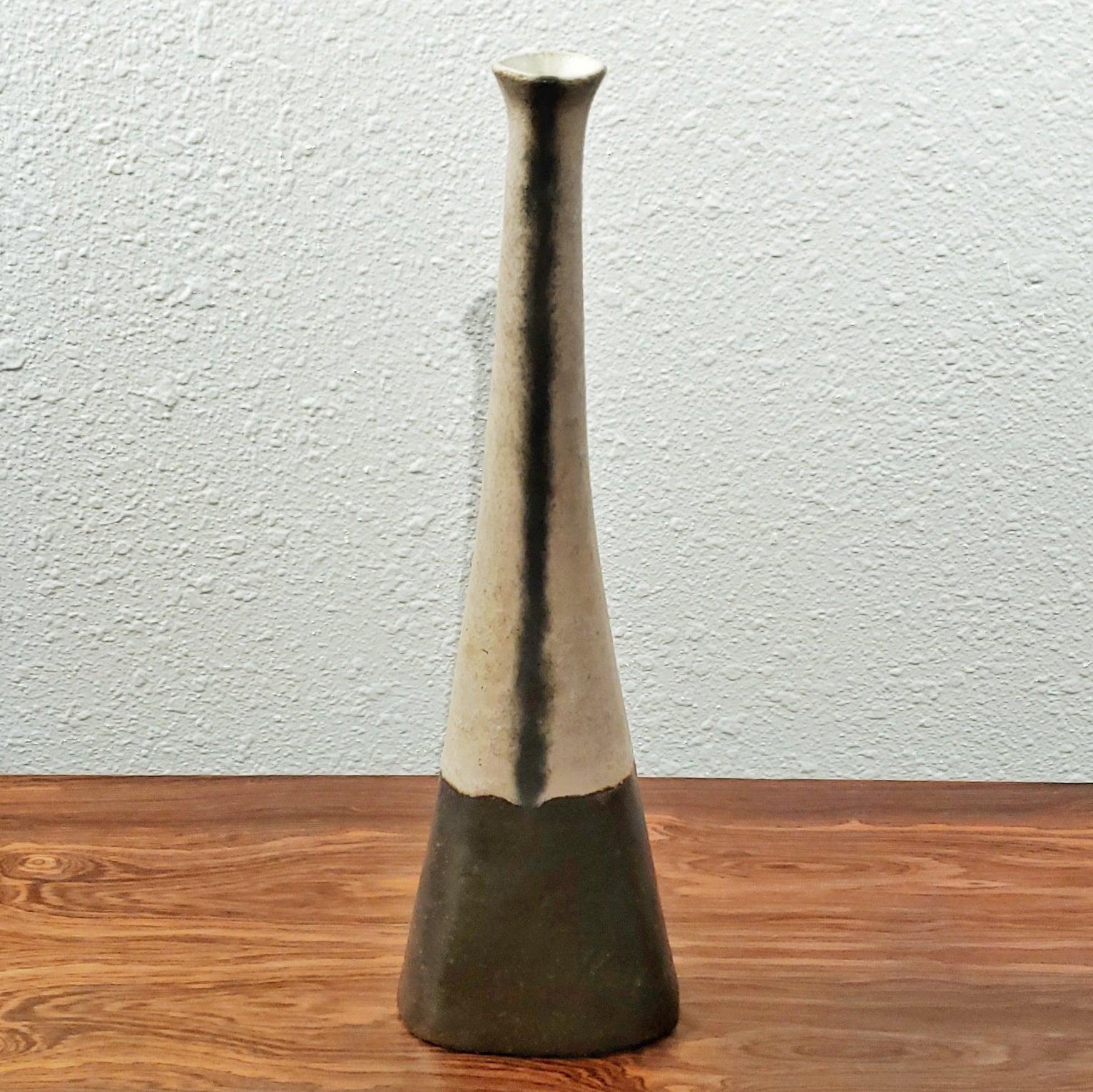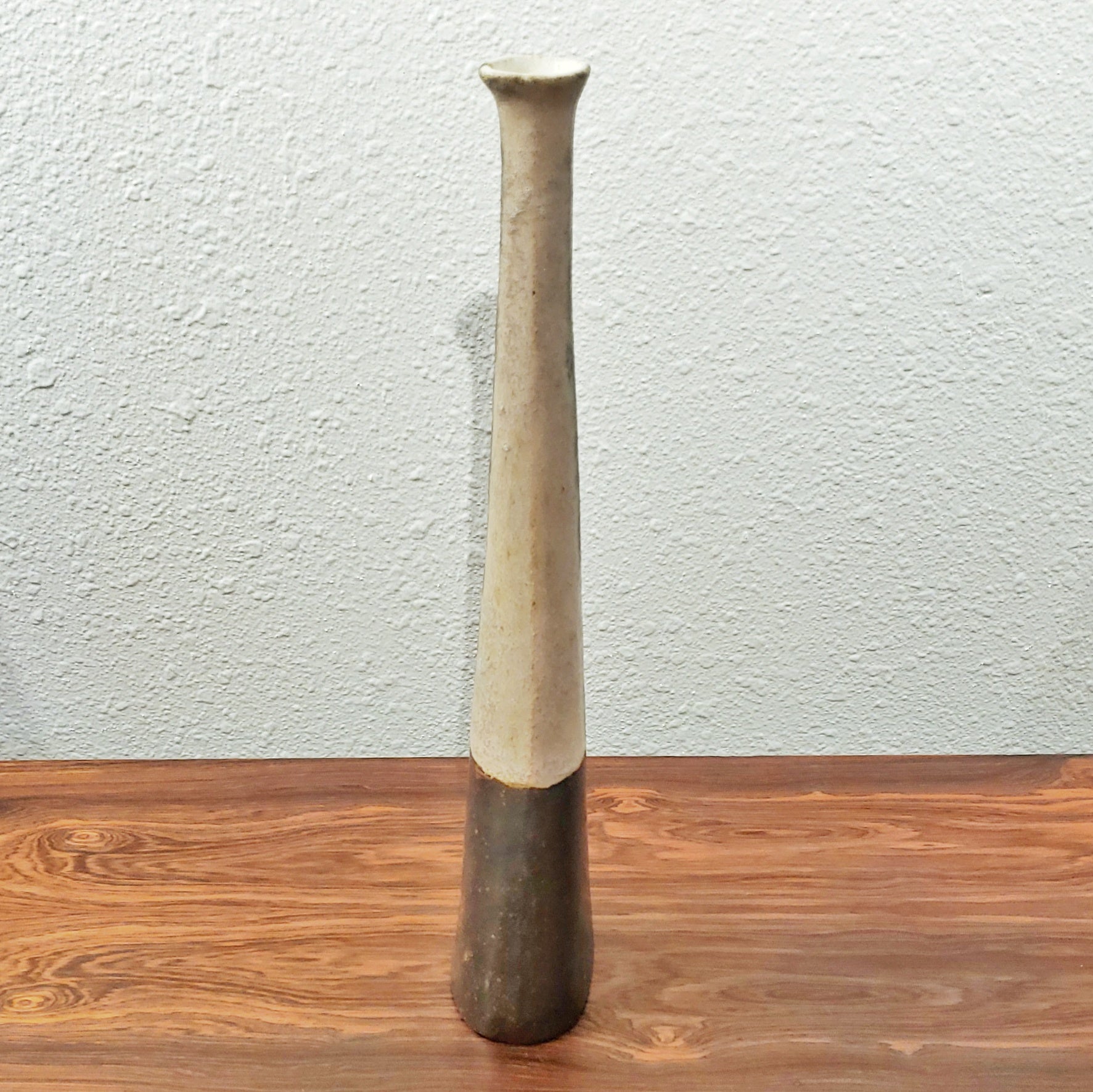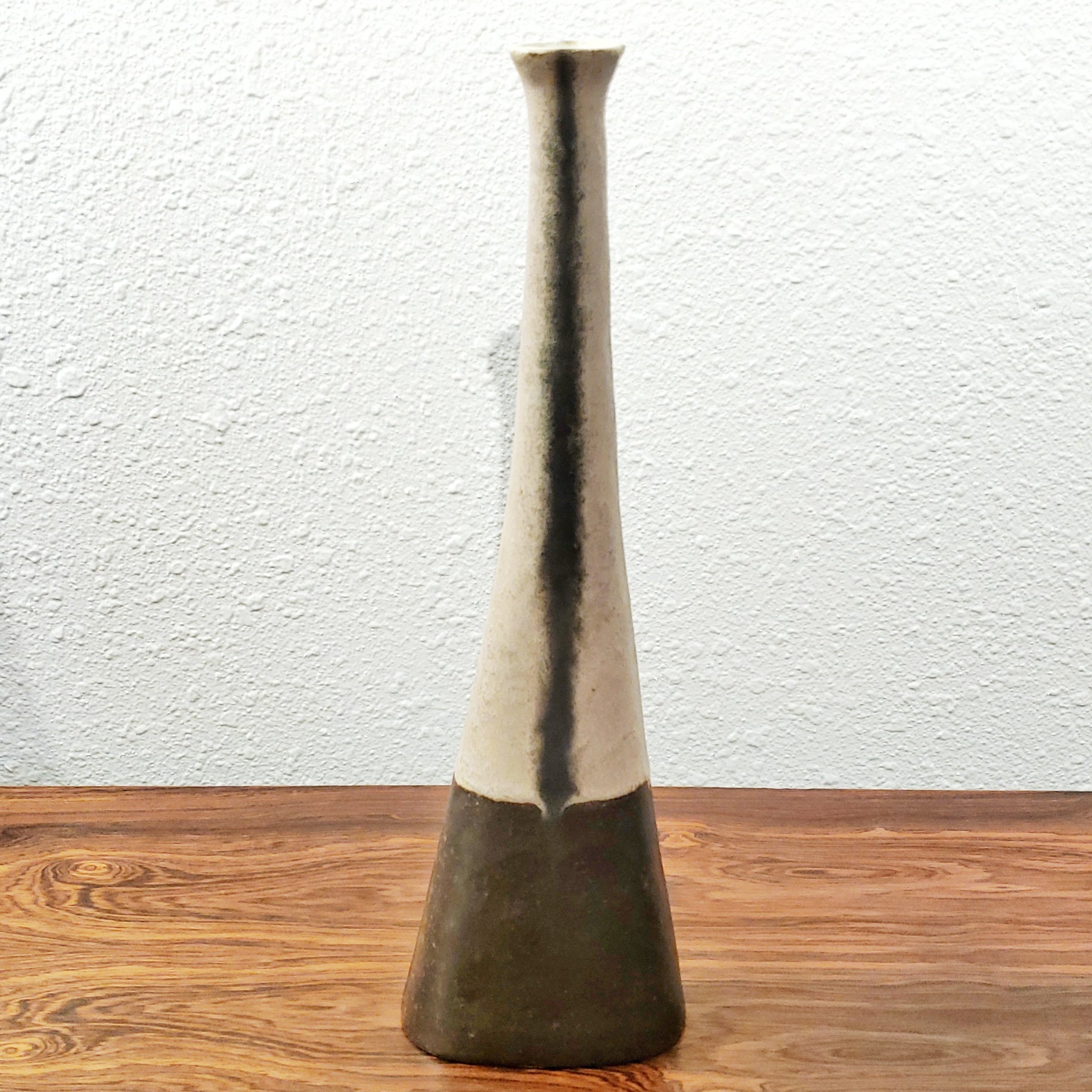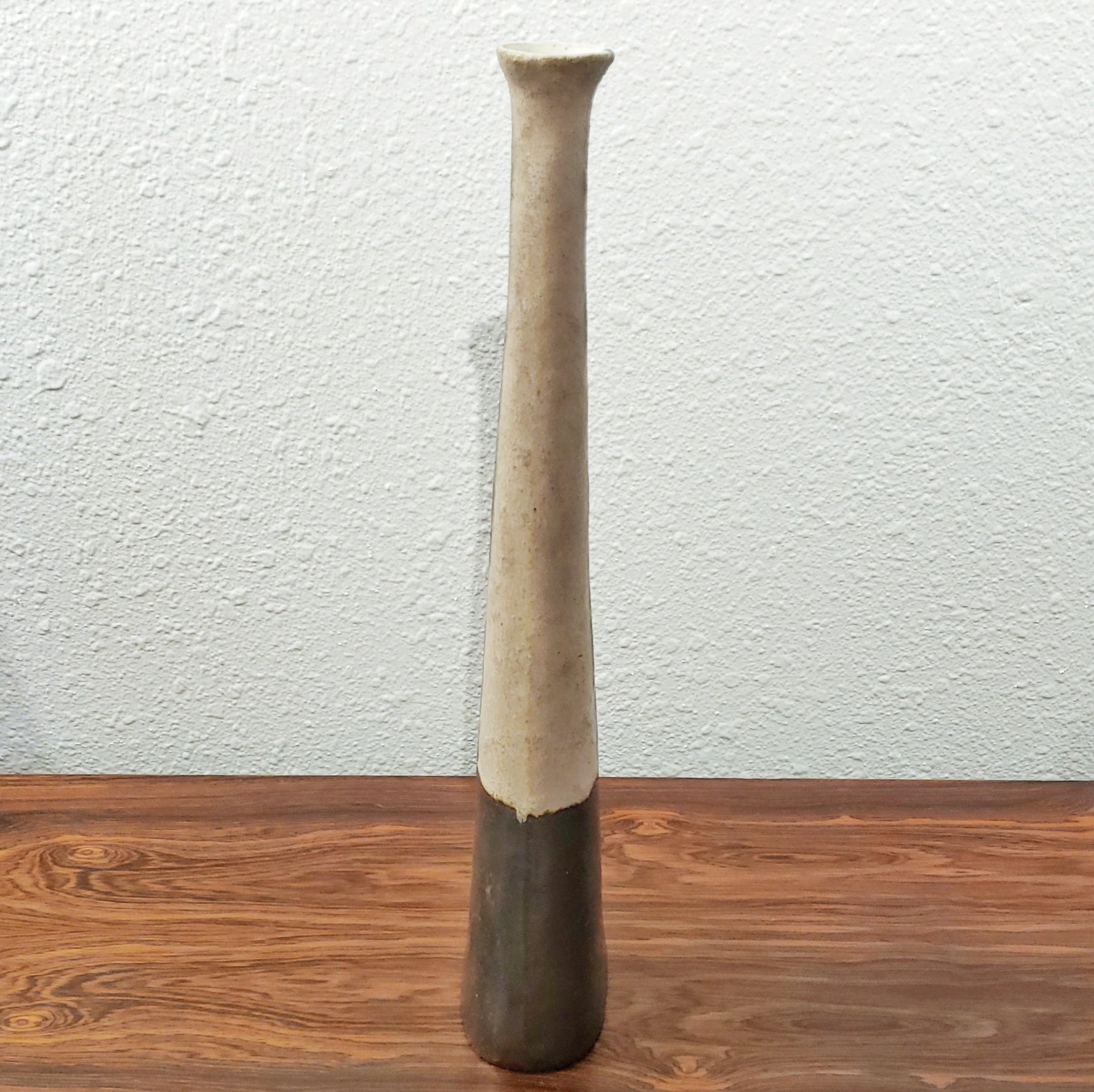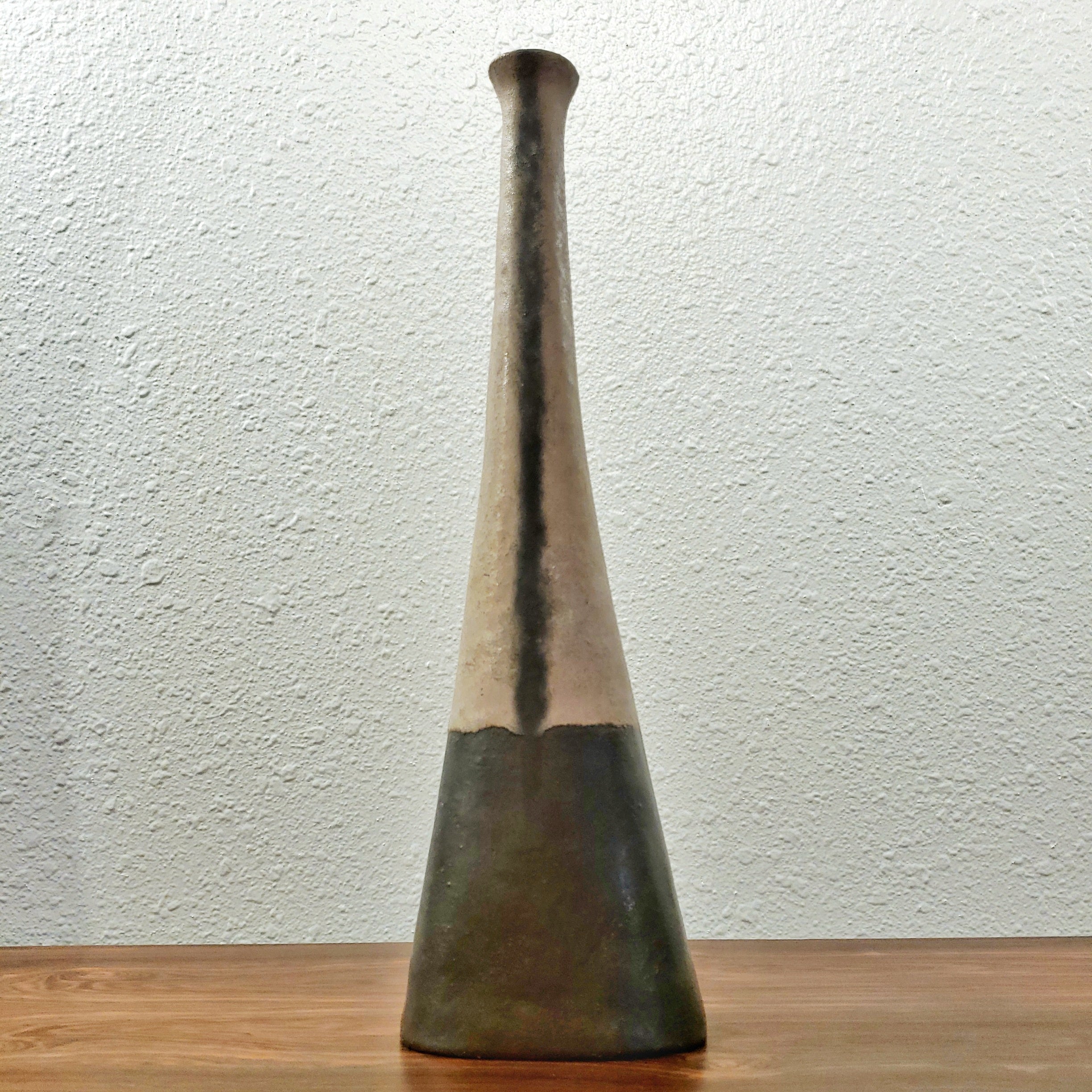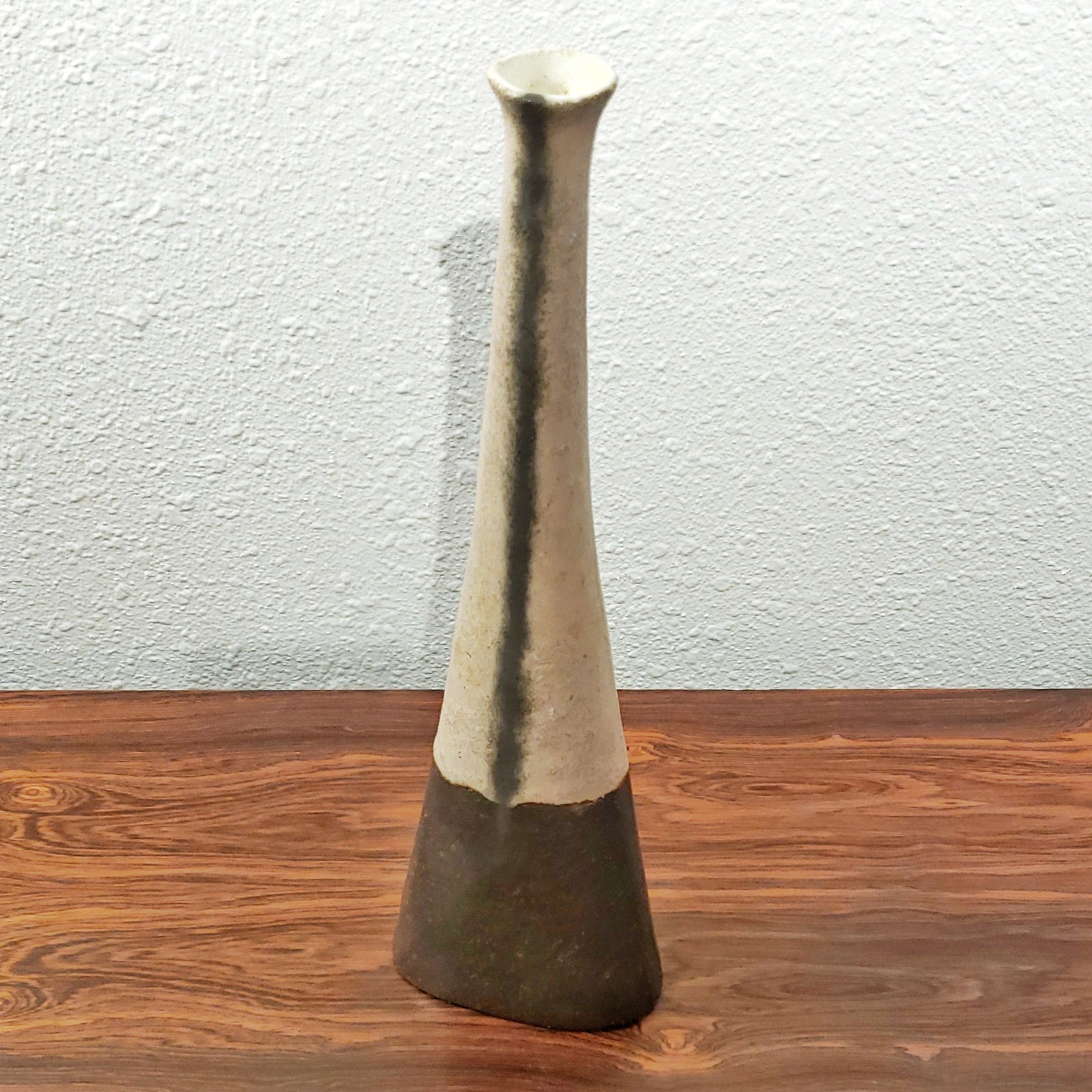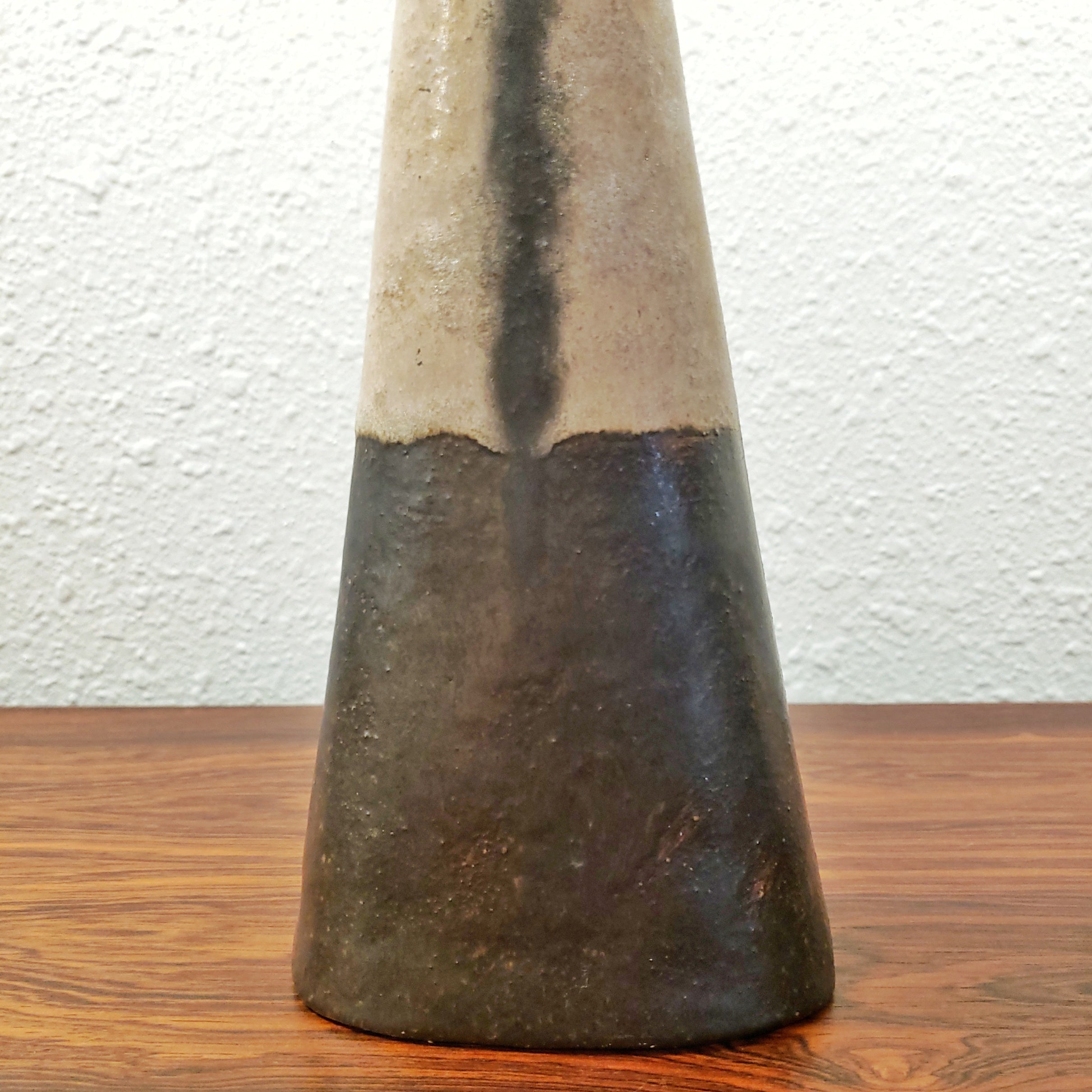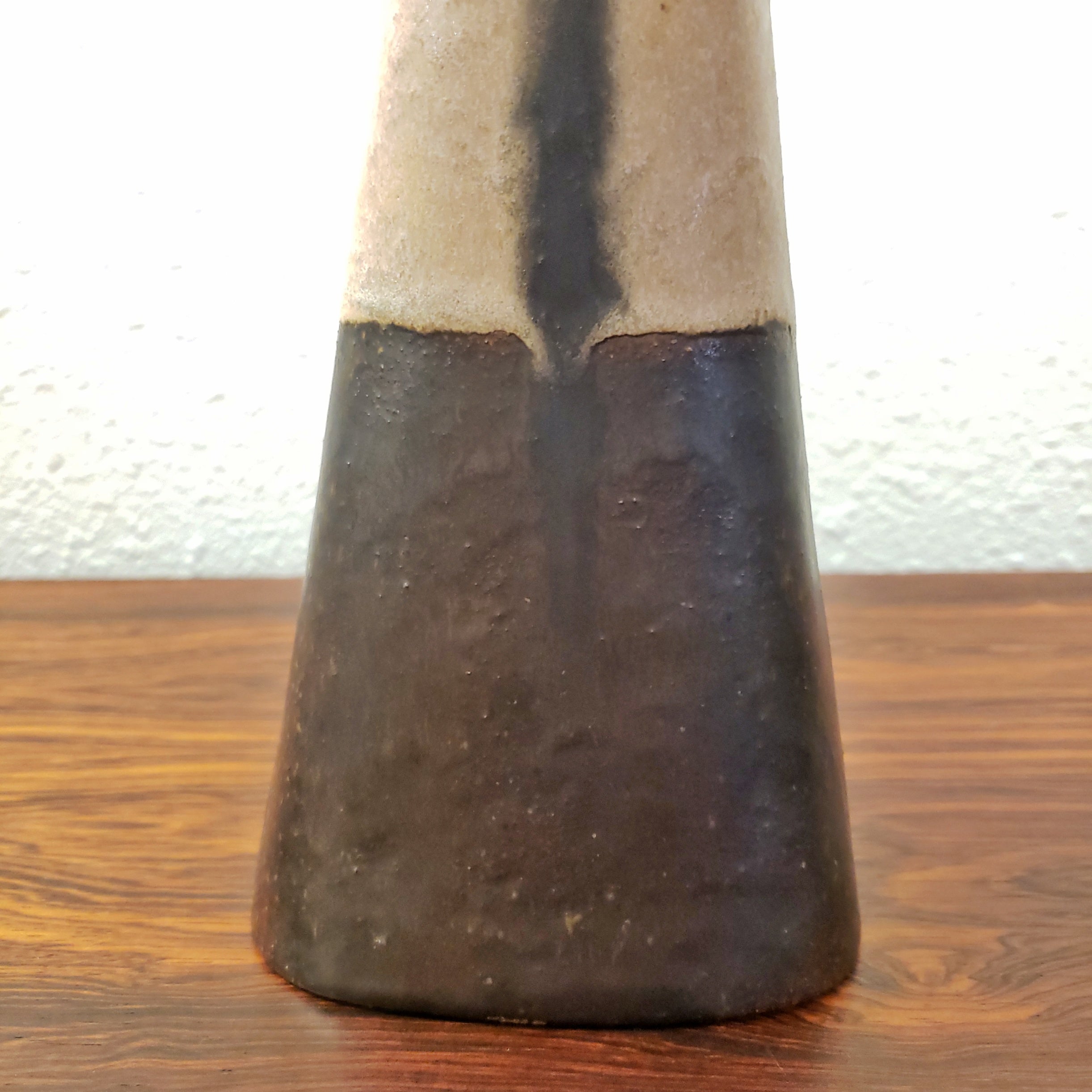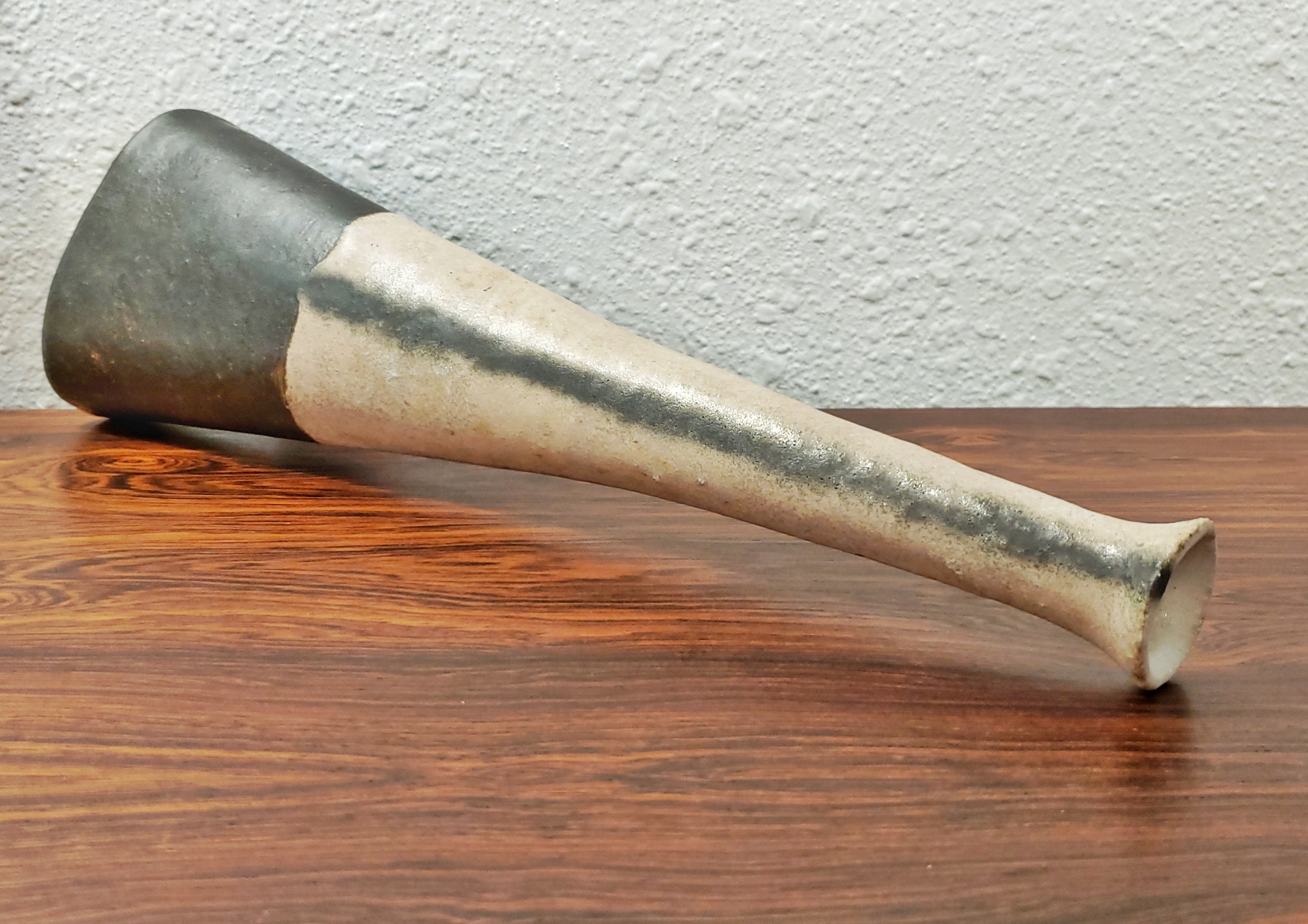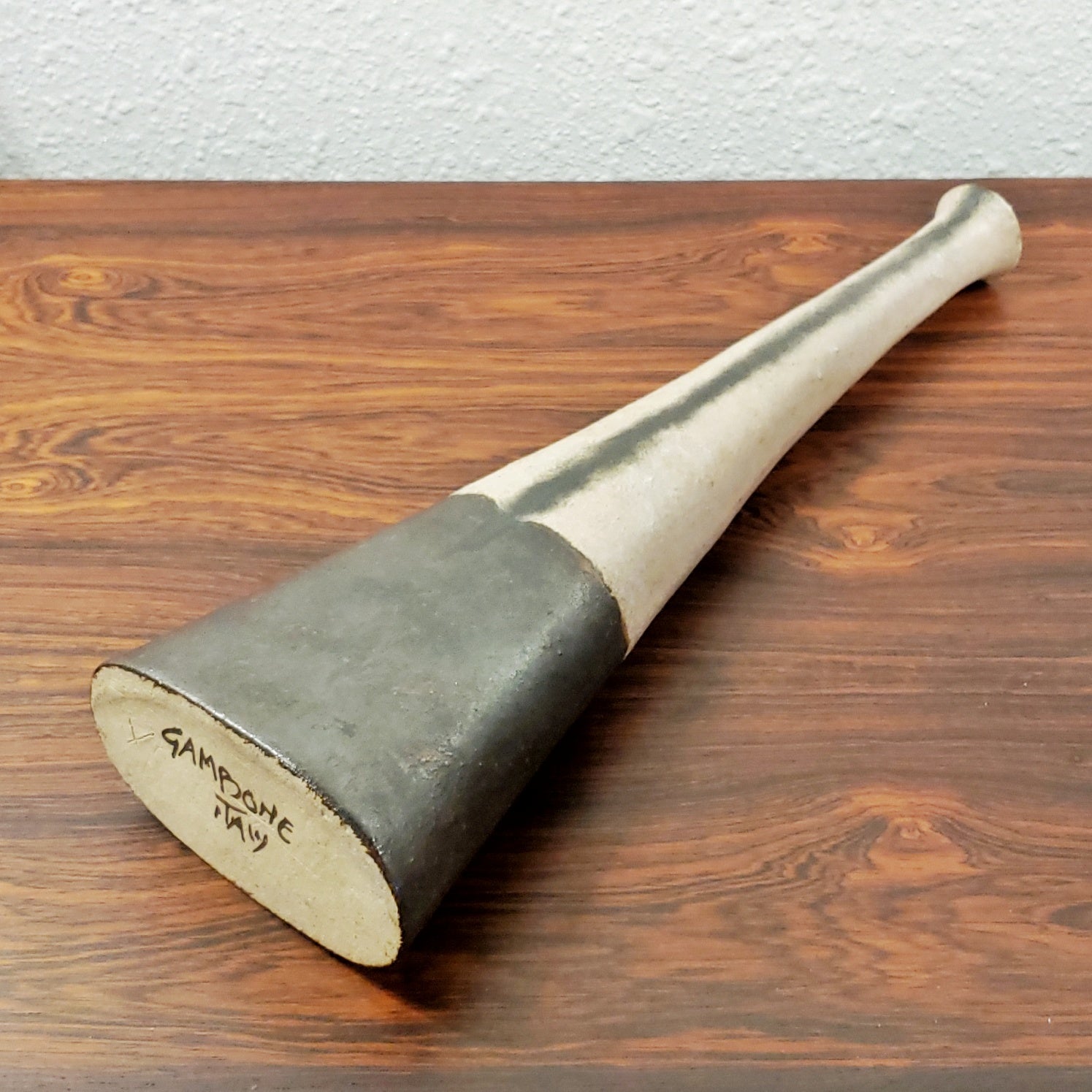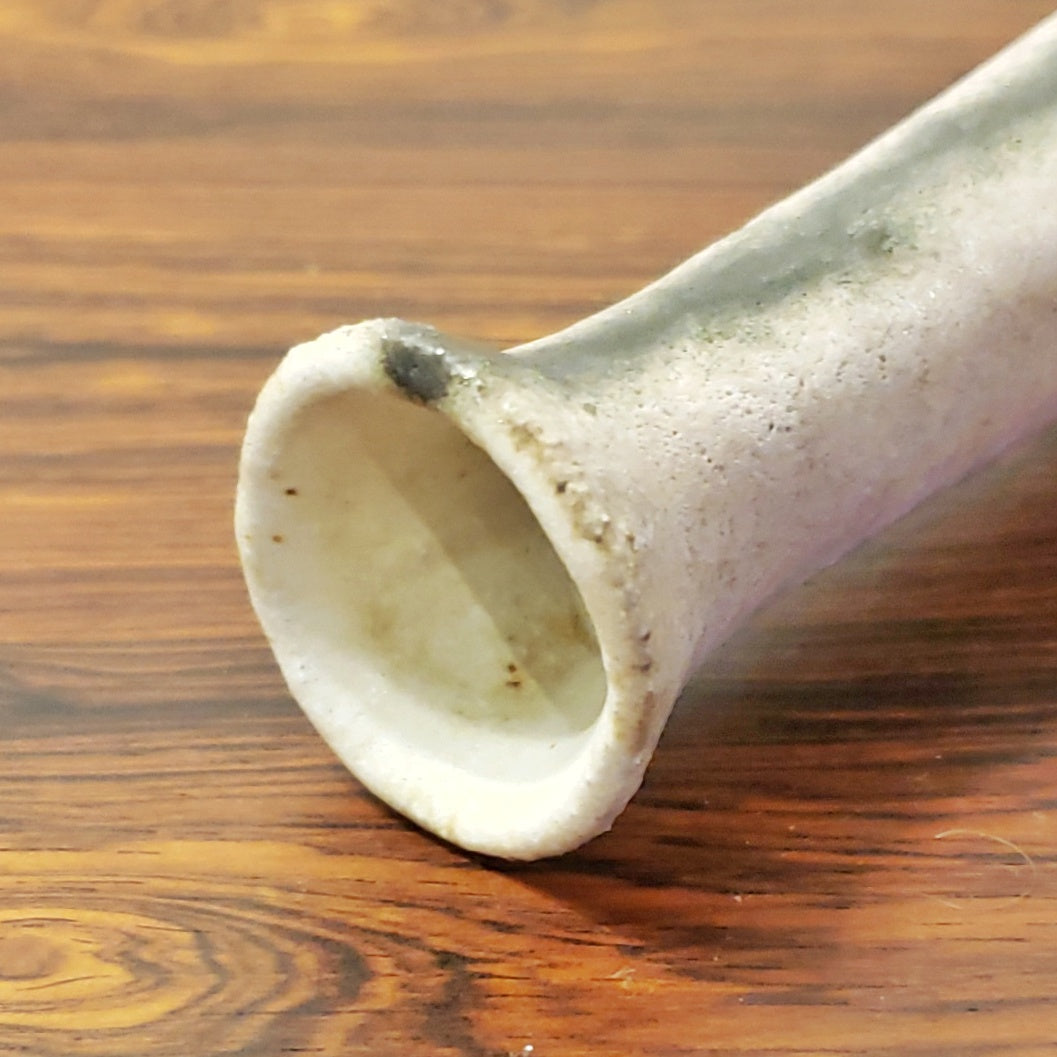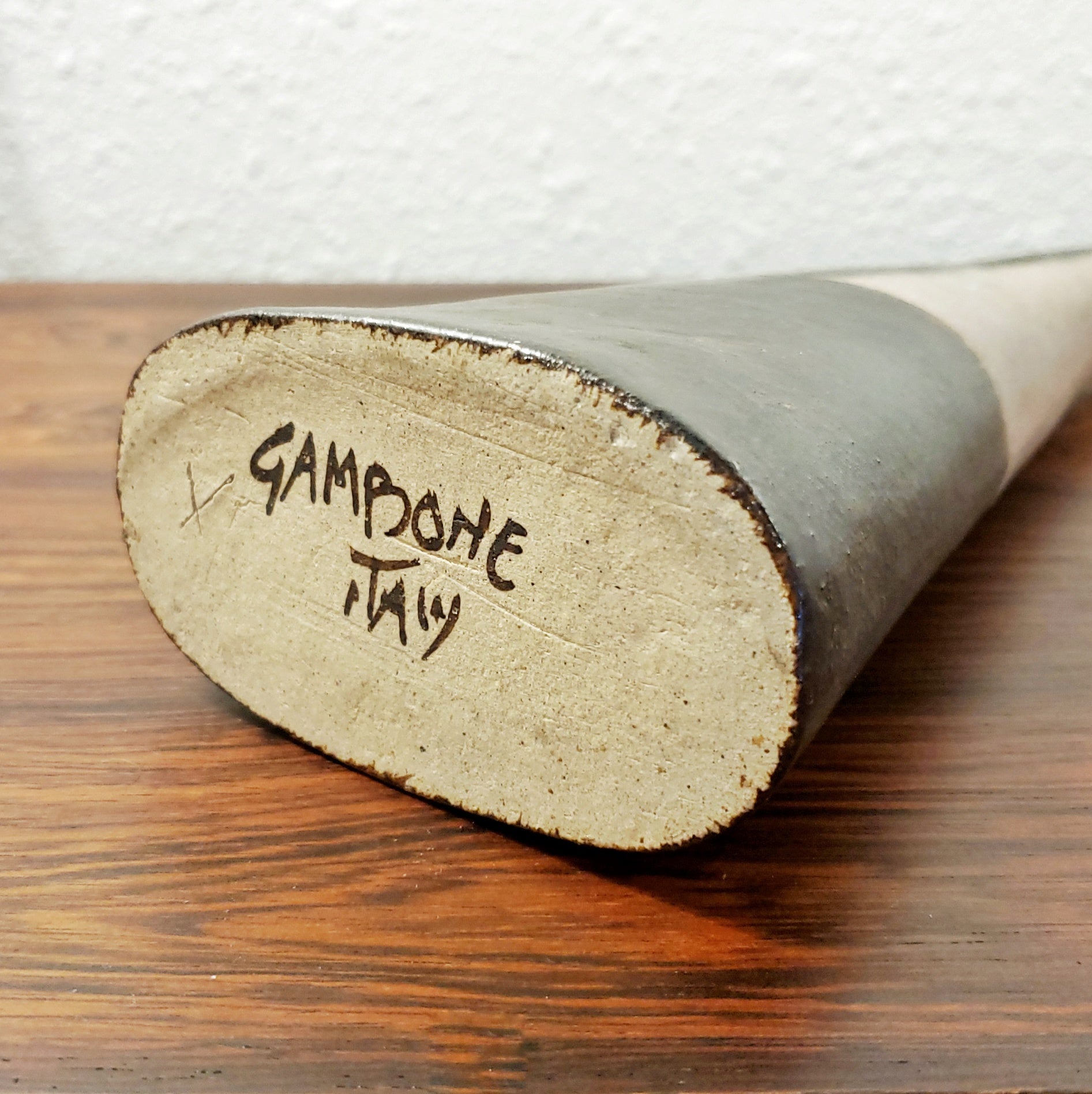 BRUNO GAMBONE STUDIO VASE
CONTACT US HERE ABOUT THIS ITEM.
A tall, studio bottle vase from Italian maestro Bruno Gambone. The heft and feel are extraordinary.  Its flattened form likely dates to the early 1970s and measures just shy of 15" tall.  Glazed in contrasting brown and tan tones with a single dark vertical stripe on either side.  The charming irregularities characteristic of much of studio pottery make this a true one-of-a-kind. Signed at base.
BRUNO GAMBONE was born in Salerno, Italy, in 1936.  His early work experience included an apprenticeship at his father, Guido Gambone's, studio at the age of 14.  (The elder Gambone is counted among the greatest Italian potters of the last century.)  Following a brief stint at Andrea d'Arienzo's ceramics factory in 1958, Bruno began to explore other artistic experiences, including fabric decoration and painting on canvas.  He held his first exhibition of paintings at the La Strozzina Gallery in 1959.  In the early 1960s Gambone took up residence in New York City, where he moved in exalted circles among artists such as Rauschenberg, Lichtenstein, Louise Nevelson, Frank Stella, and Warhol, gaining much experience in the fields of painting, sculpture, cinema, and theater.  He returned to Italy in 1968—and to Florence the following year when his father died.  He took up the reins of Guido's ceramics studio and devoted himself almost exclusively to pottery.  He worked with remarkable intensity and produced works of great interest.  Bruno Gambone occasionally explored other sectors of applied art, such as glass, furnishings, and jewelry.  His activism in defense of artistic craftsmanship is often noted.
…Between birth and death, there is a story made of everyday earth. – BRUNO GAMBONE
Production Period – 1970-1979
Country of Origin – ITALY
Designer – BRUNO GAMBONE (b. 1936)
Attribution – SIGNED
Materials – STONEWARE
Condition – VERY GOOD (no defects; may show slight traces of use)
Height (cm) – 37.0
Width (cm) – 11.5
Depth (cm) – 6.0