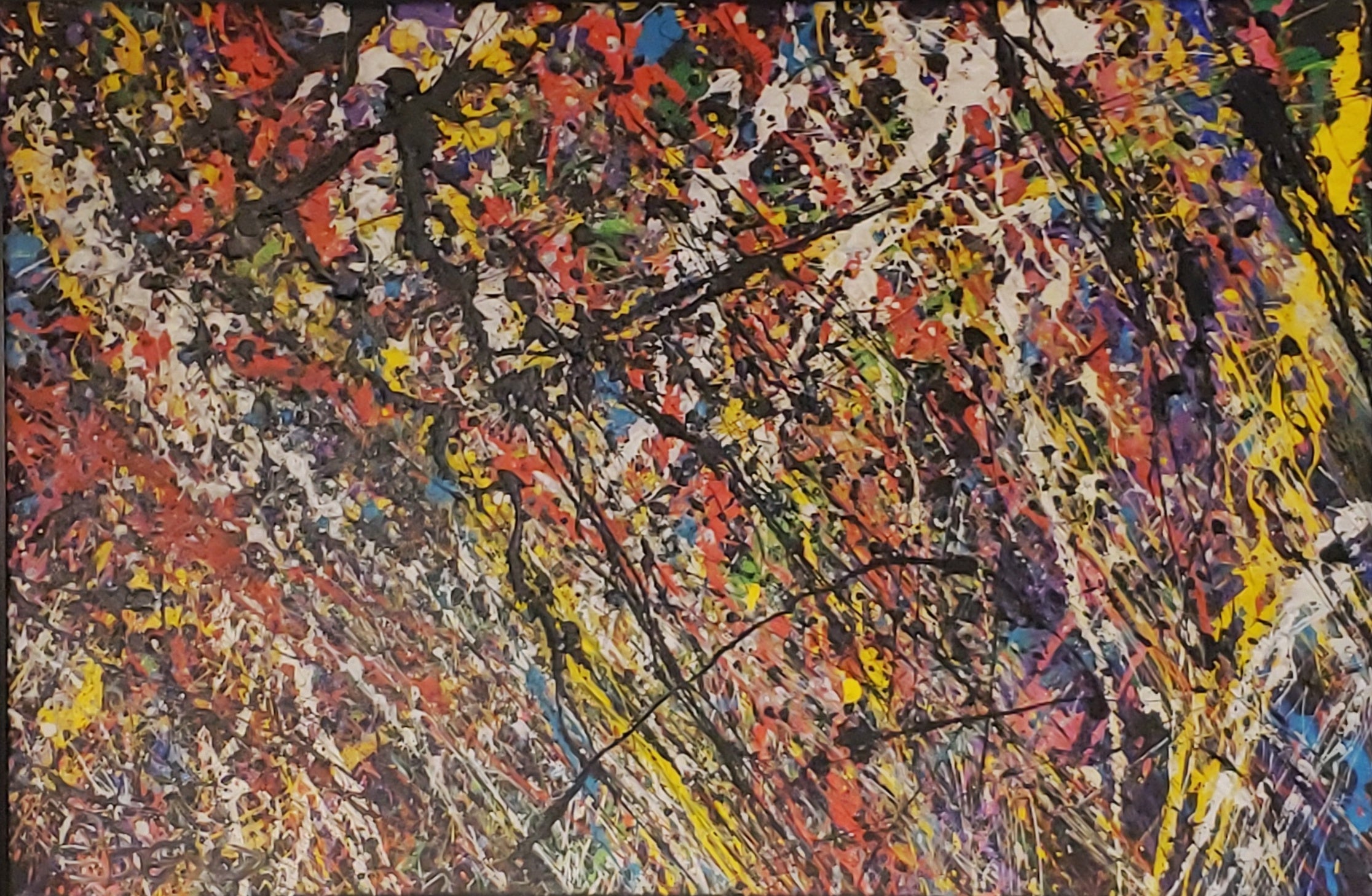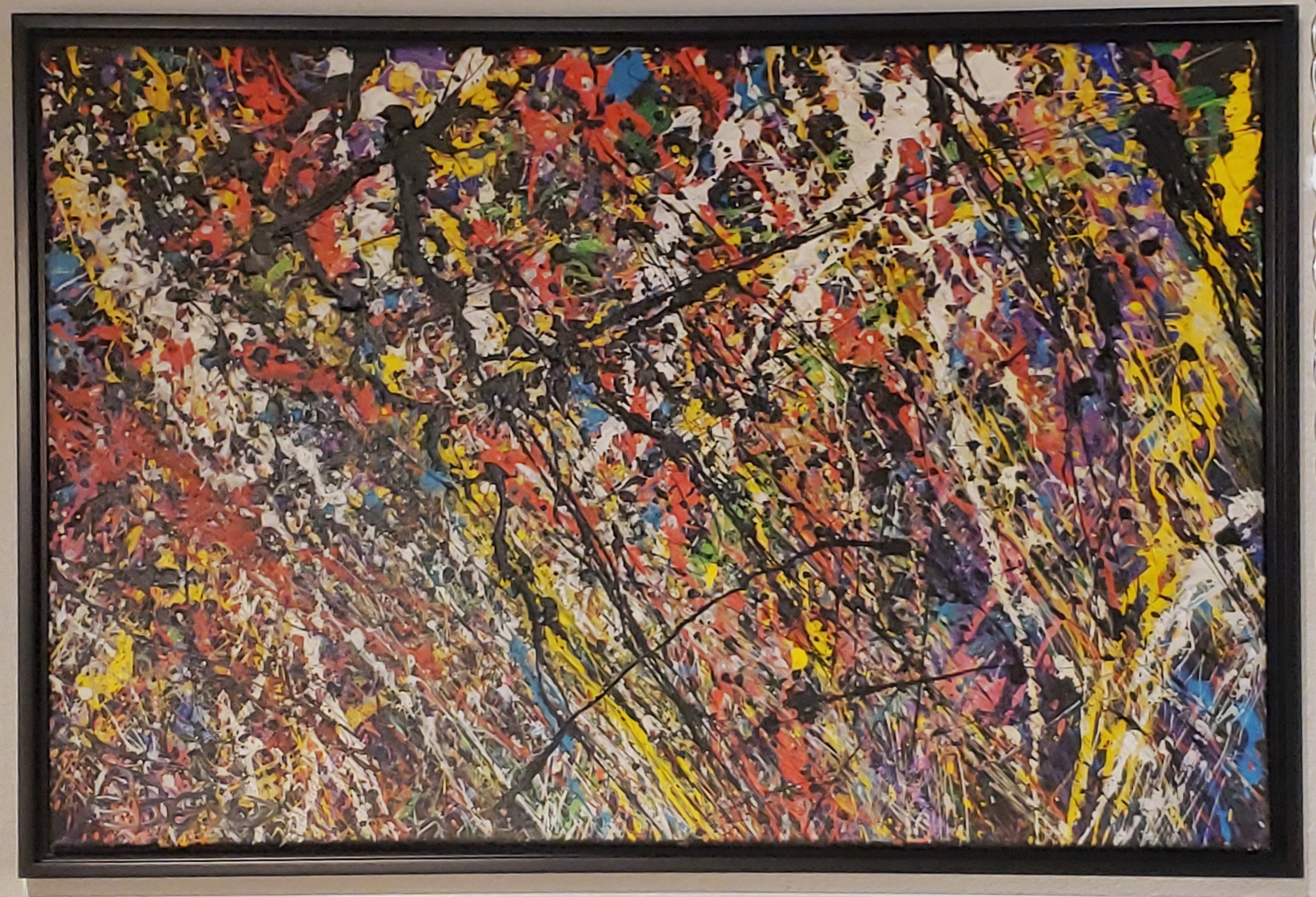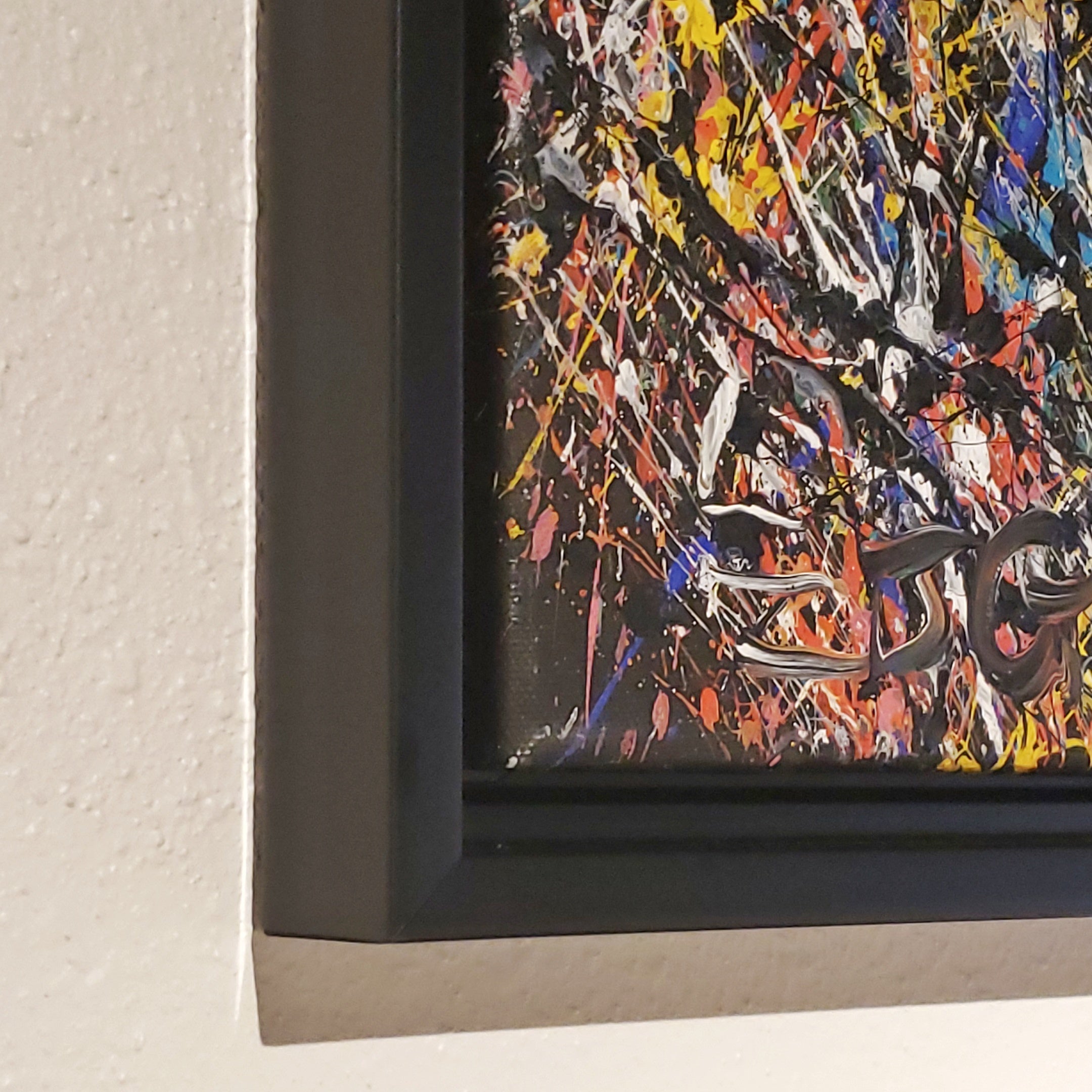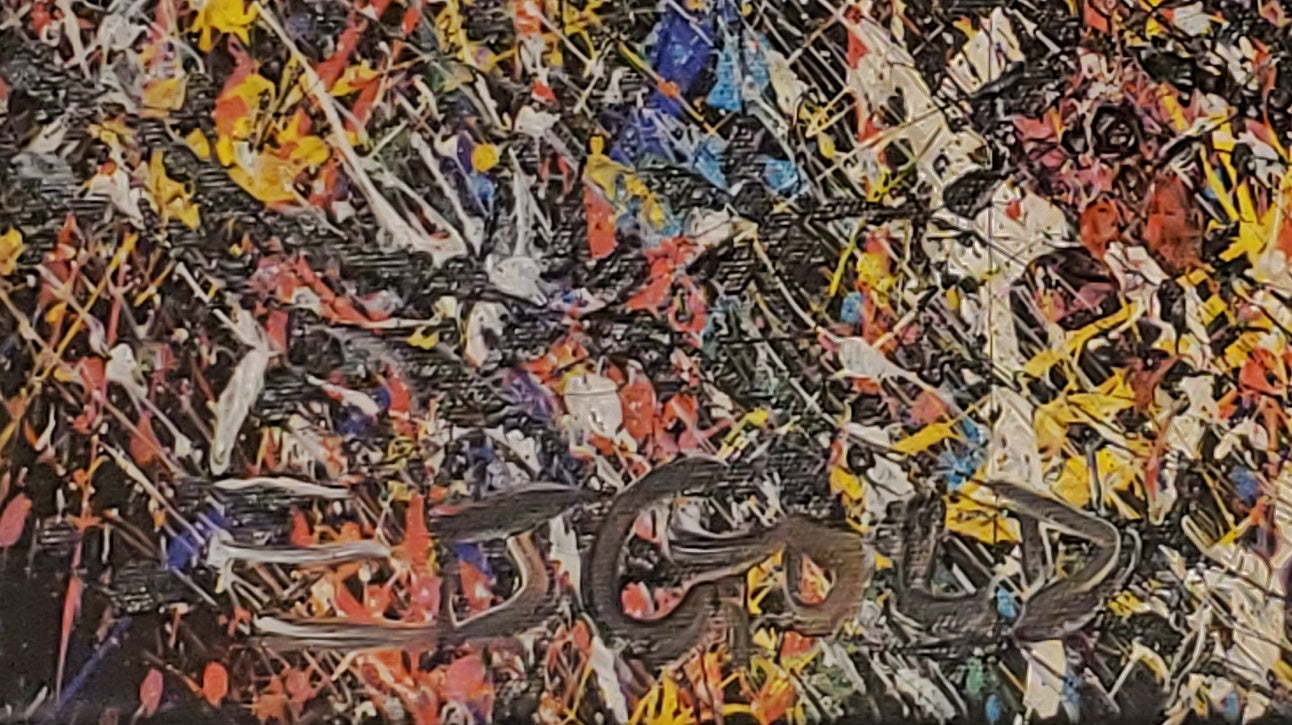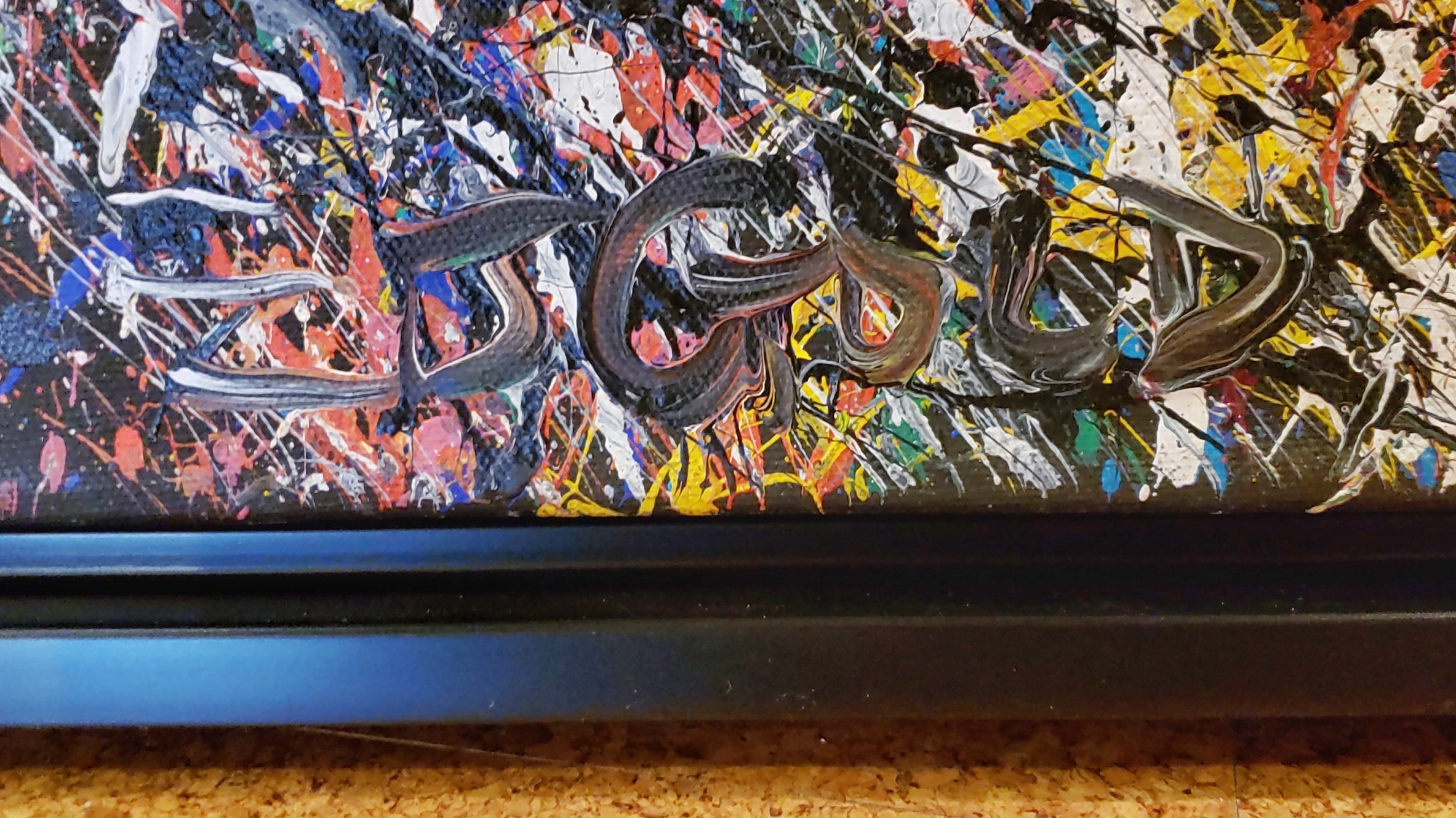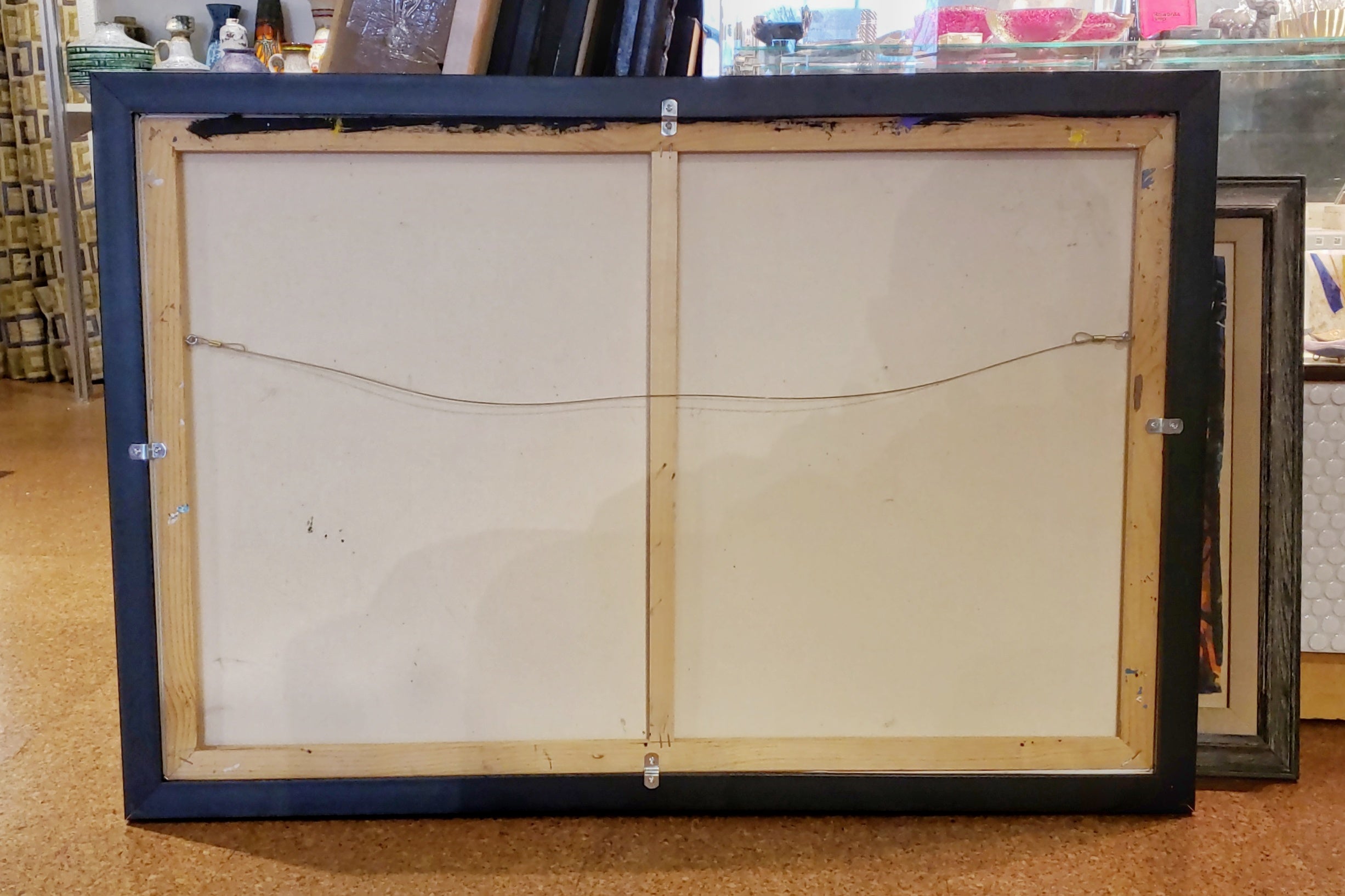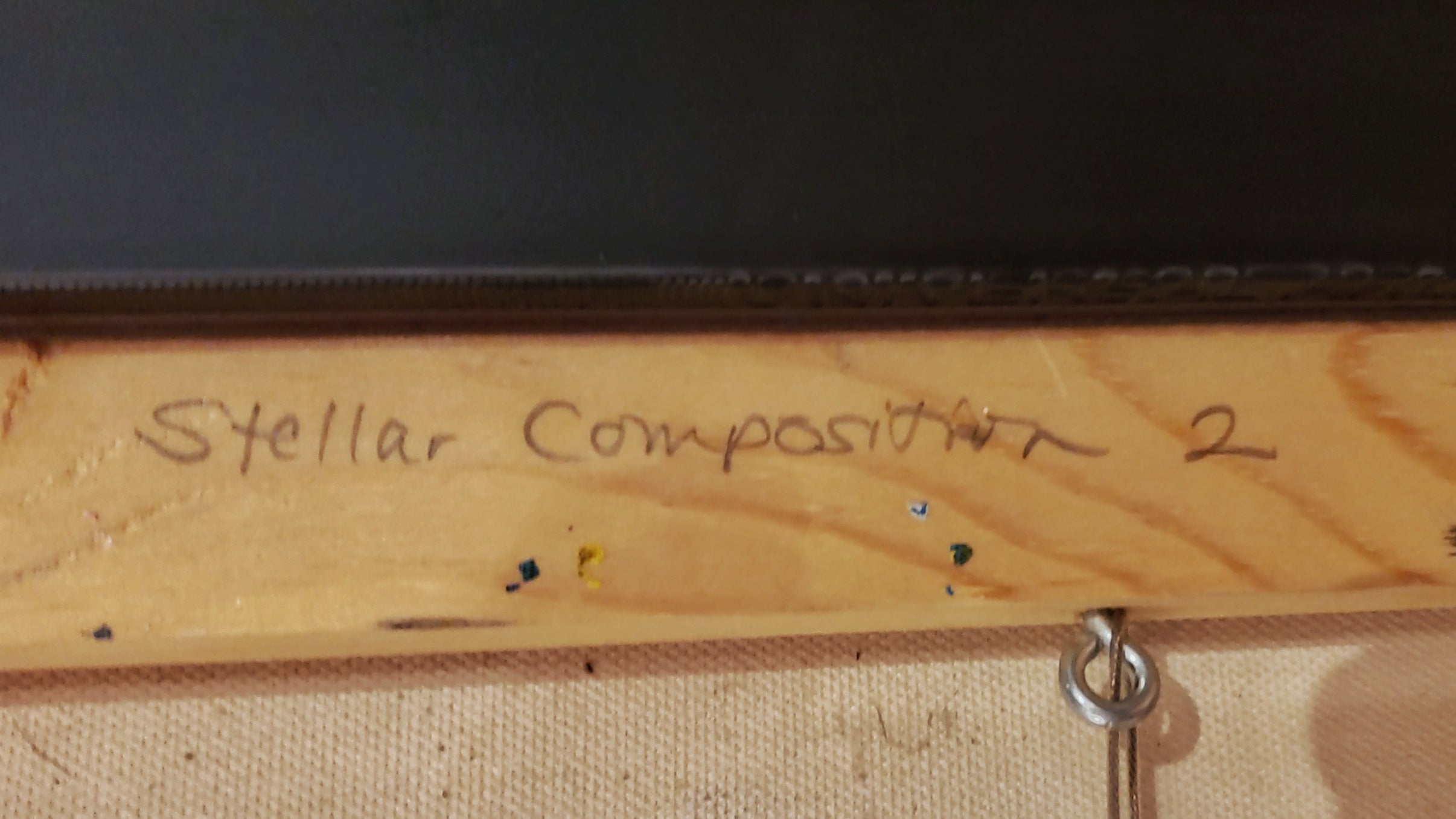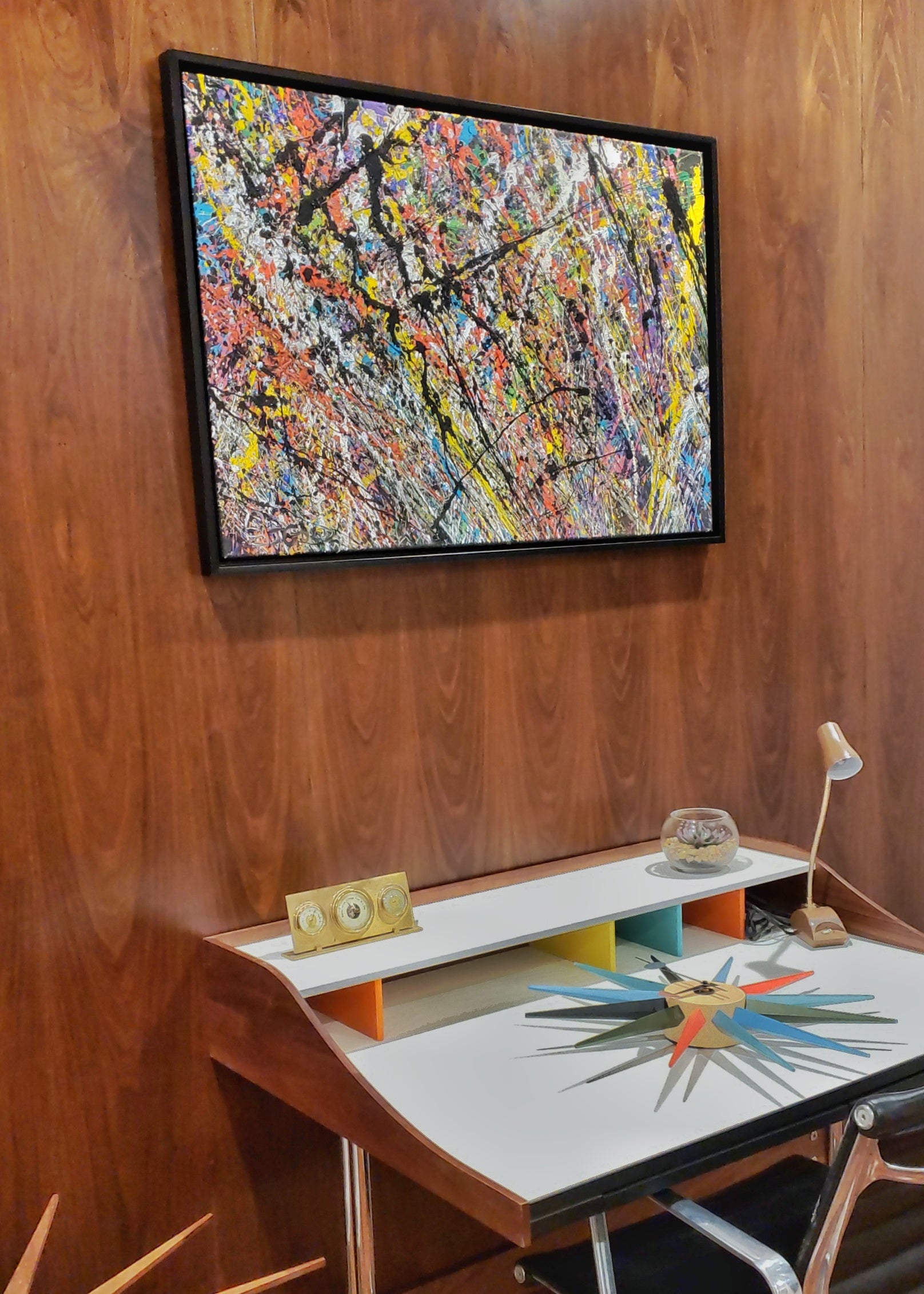 E.J. GOLD "STELLAR COMPOSTION 2"
CONTACT US HERE ABOUT THIS ITEM.
Signed acrylic drip action painting by artist, author, musician, and spiritual teacher E.J. Gold.  Newly framed.
EUGENE JEFFREY GOLD was born in New York City in 1941.  The son of Horace (H.L.) Gold, editor of Galaxy Science Fiction magazine, he grew up in the company of artists and intellectuals from a wide variety of disciplines—notably Isaac Asimov, Arthur C. Clarke, Charles Laughton, Orson Welles, John Cage, and Merce Cunningham.  In the mid 1950s he moved to Hollywood and attended the Otis Art Institute.  In the 1960s, he worked as a jazz musician, a composer, and as a photographer for Tiger Beat magazine.  By the early '70s, Gold had emerged as a sculptor and painter associated with the infamous "California Nine," a guerrilla artist group.
E.J. Gold has been a prominent and controversial figure in the Human Potential movement in California for more than a quarter century.  Although his discipline and work bear a strong affinity with the "Fourth Way" school of G.I. Gurdjieff, Gold's teachings also demonstrate the influence of Tibetan tantric Buddhism.  The fundamental emphasis of Gold's view, like that of Gurdjieff, is on the concept of spiritual "work" in daily life—a constant effort to increase and maintain heightened awareness in all activities.
Country of Origin – USA
Artist – EUGENE JEFFREY GOLD (b. 1941)
Attribution – SIGNED
Medium – ACRYLIC ON CANVAS
Colors – MULTICOLOR
Condition – VERY GOOD (no defects; may show slight traces of use)
Height (in.) – 26.0
Width (in.) – 37.5