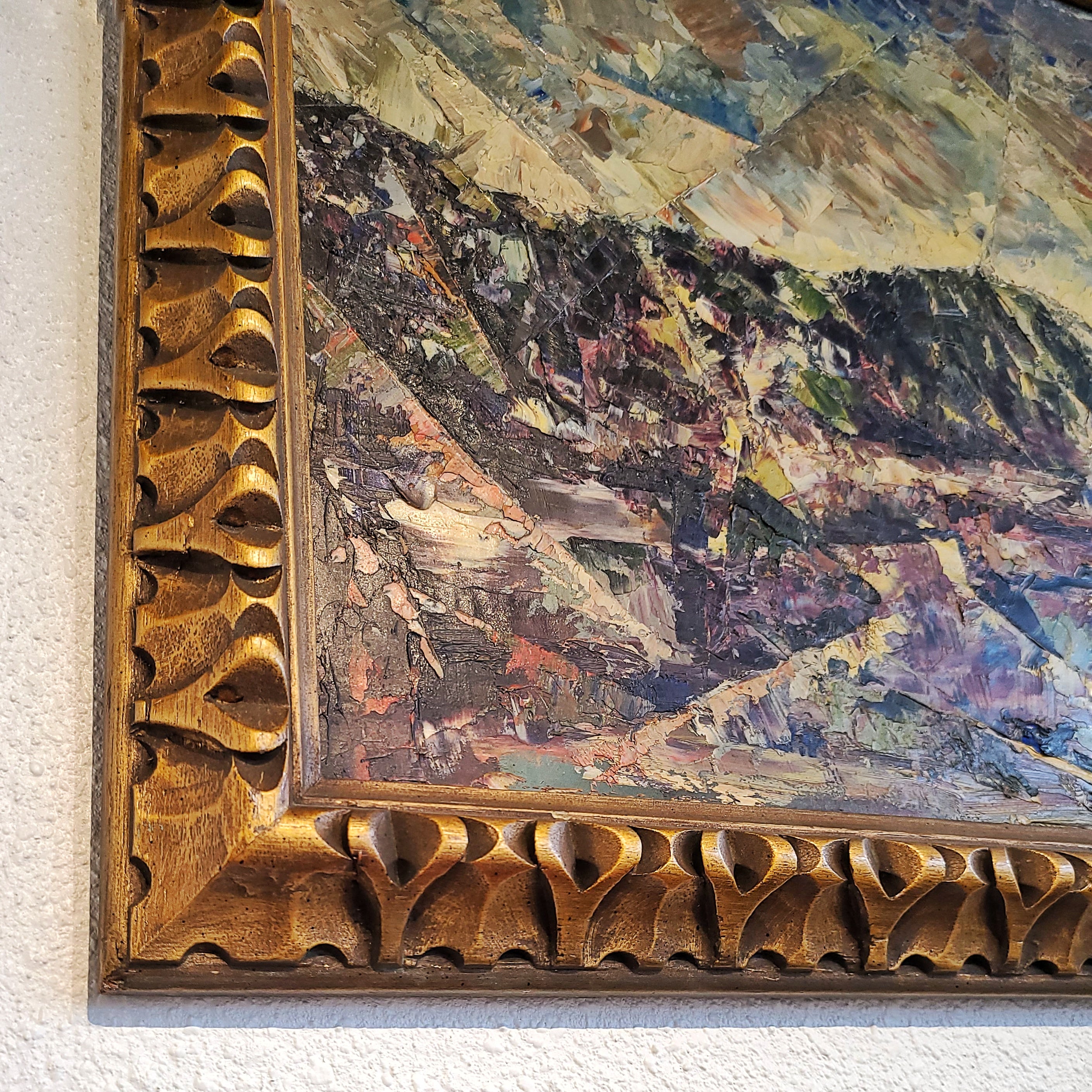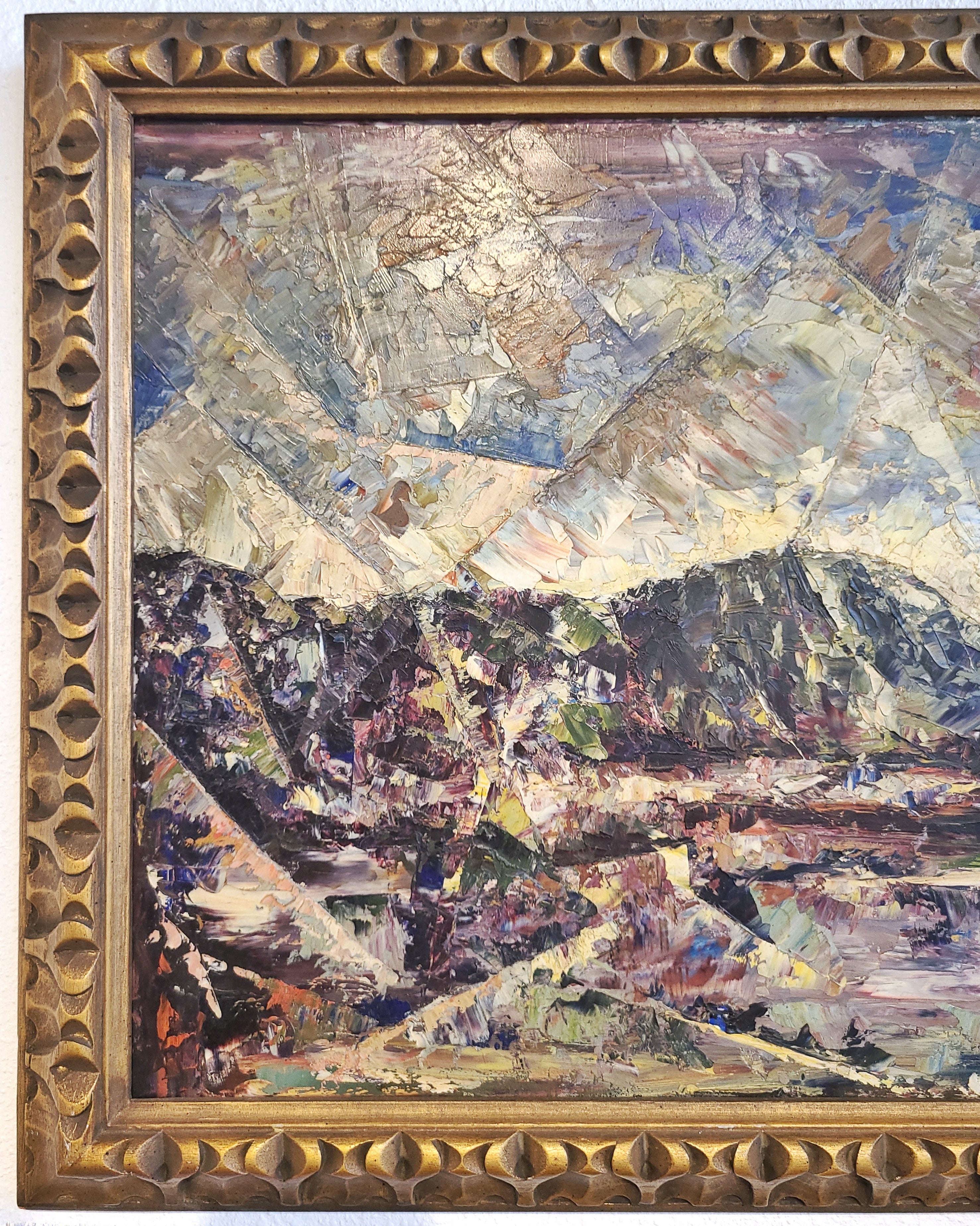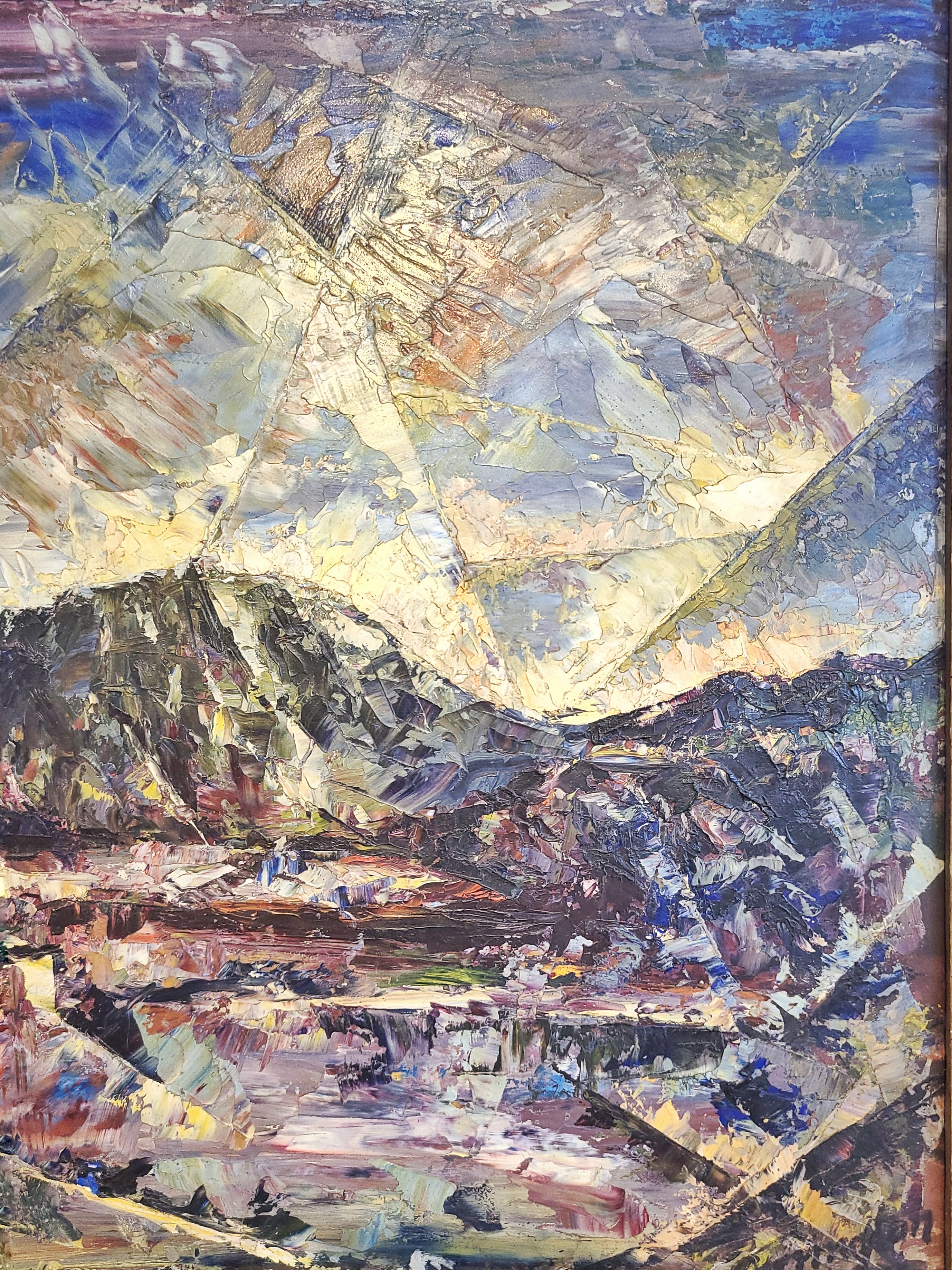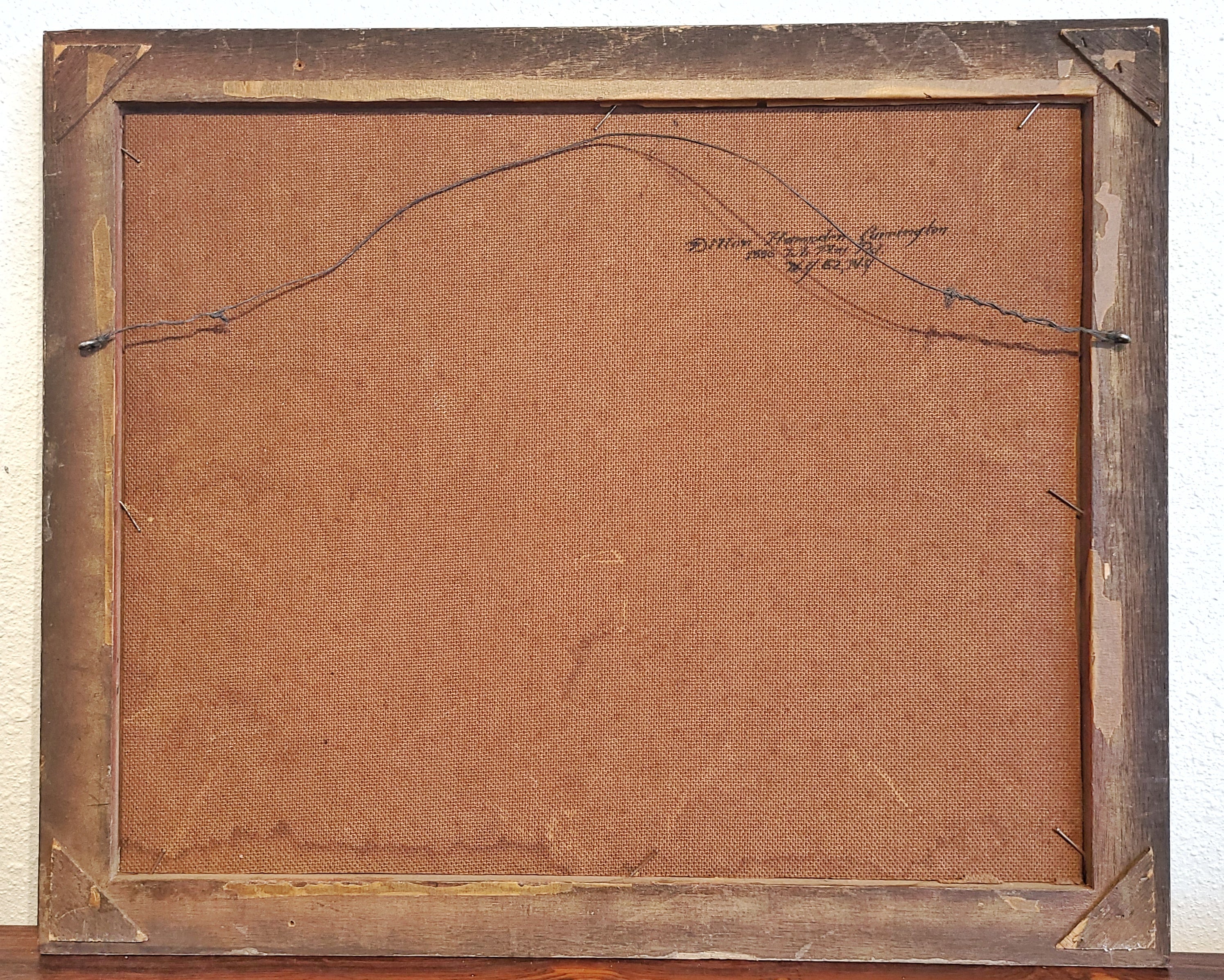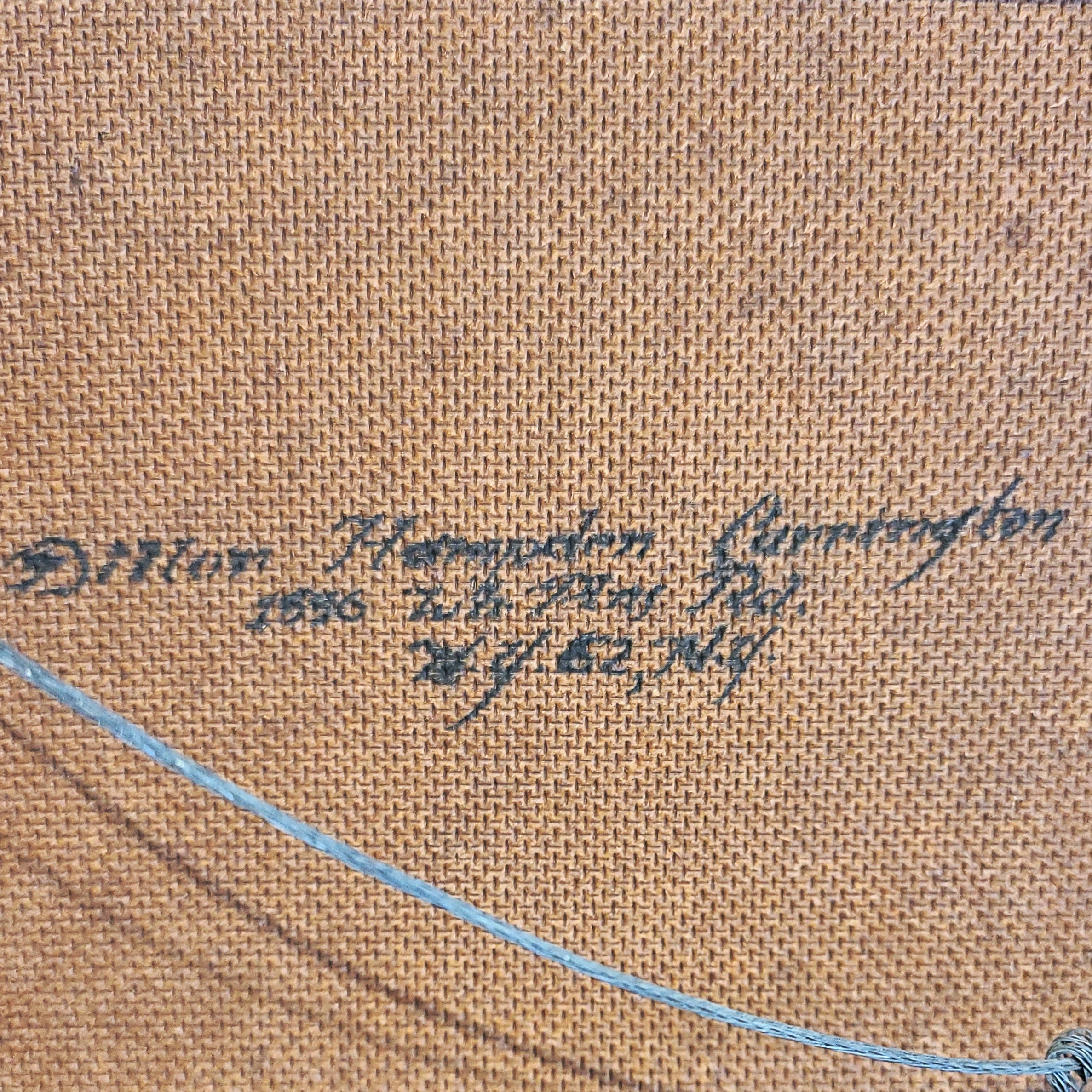 MODERNIST LANDSCAPE - OIL ON MASONITE BY DILLON HAMPDEN CARRINGTON (1940s)
CONTACT US HERE ABOUT THIS ITEM.
A prismatic landscape by Dillon Hampden Carrington (1916-1991) executed with a pallette knife in oil on masonite, c. 1940. Depicting a kaleidescopic mountain range and sky. Presented in a heavily carved, gilded wood frame.
DETAILS
Artist – Dillon Hampden Carrington
Period – 1940s
Origin – US
Styles/Movements – Cubism; Modernist
Media – Oil
Support – Masonite
Colors – Polychrome
Condition – Excellent vintage condition.
Dimensions – 23 ¼" W × 2 ⅛" D × 19 ⅛" H