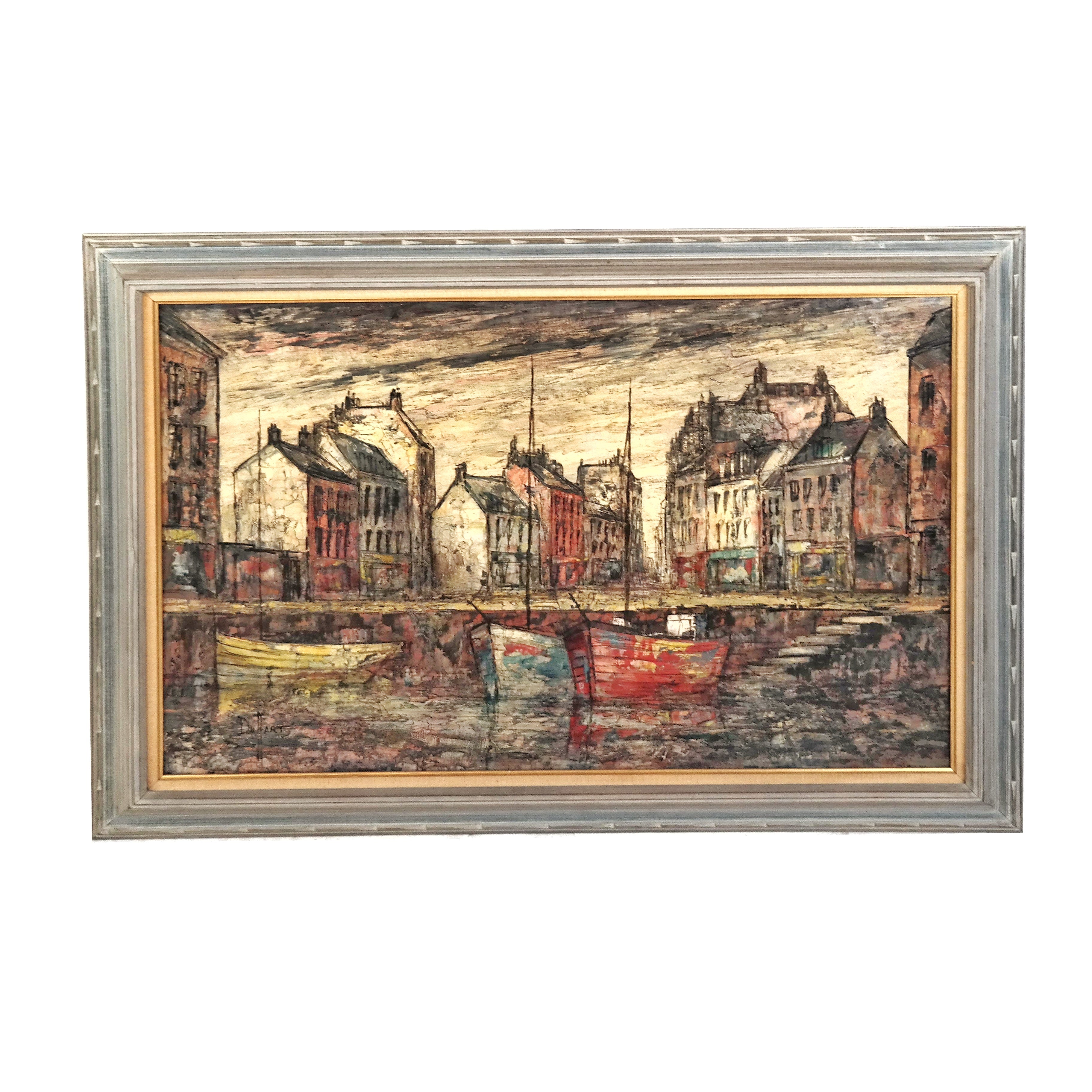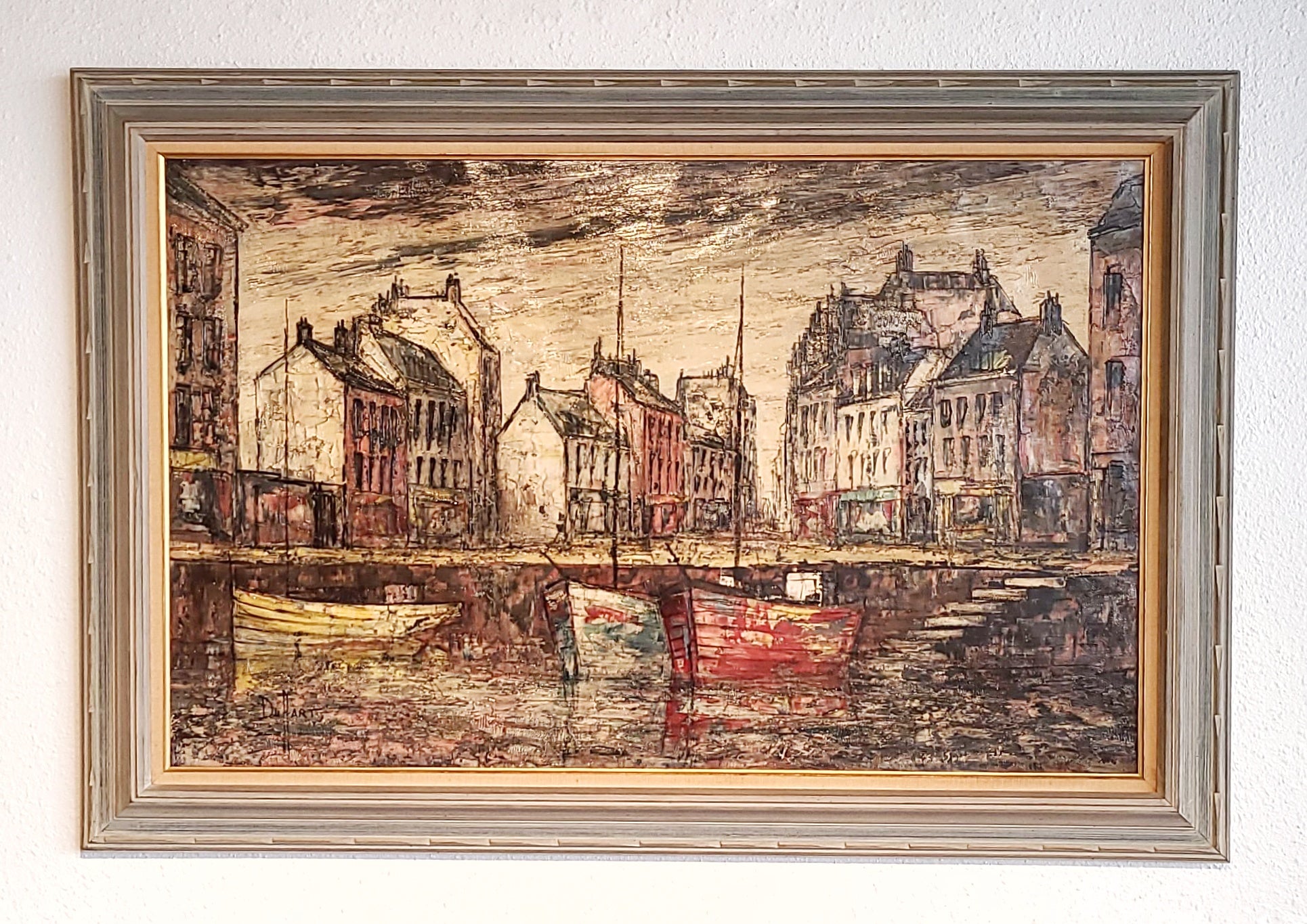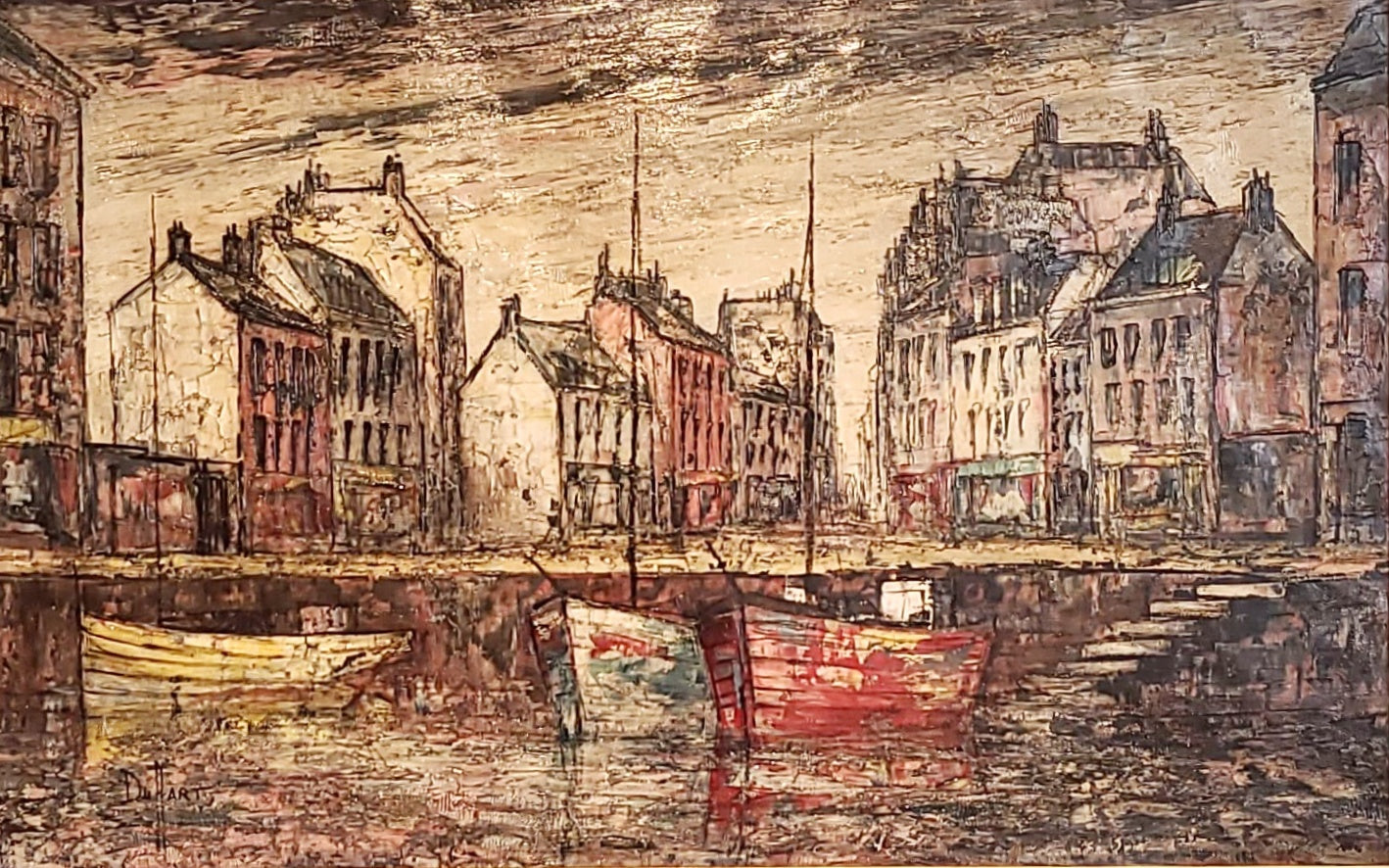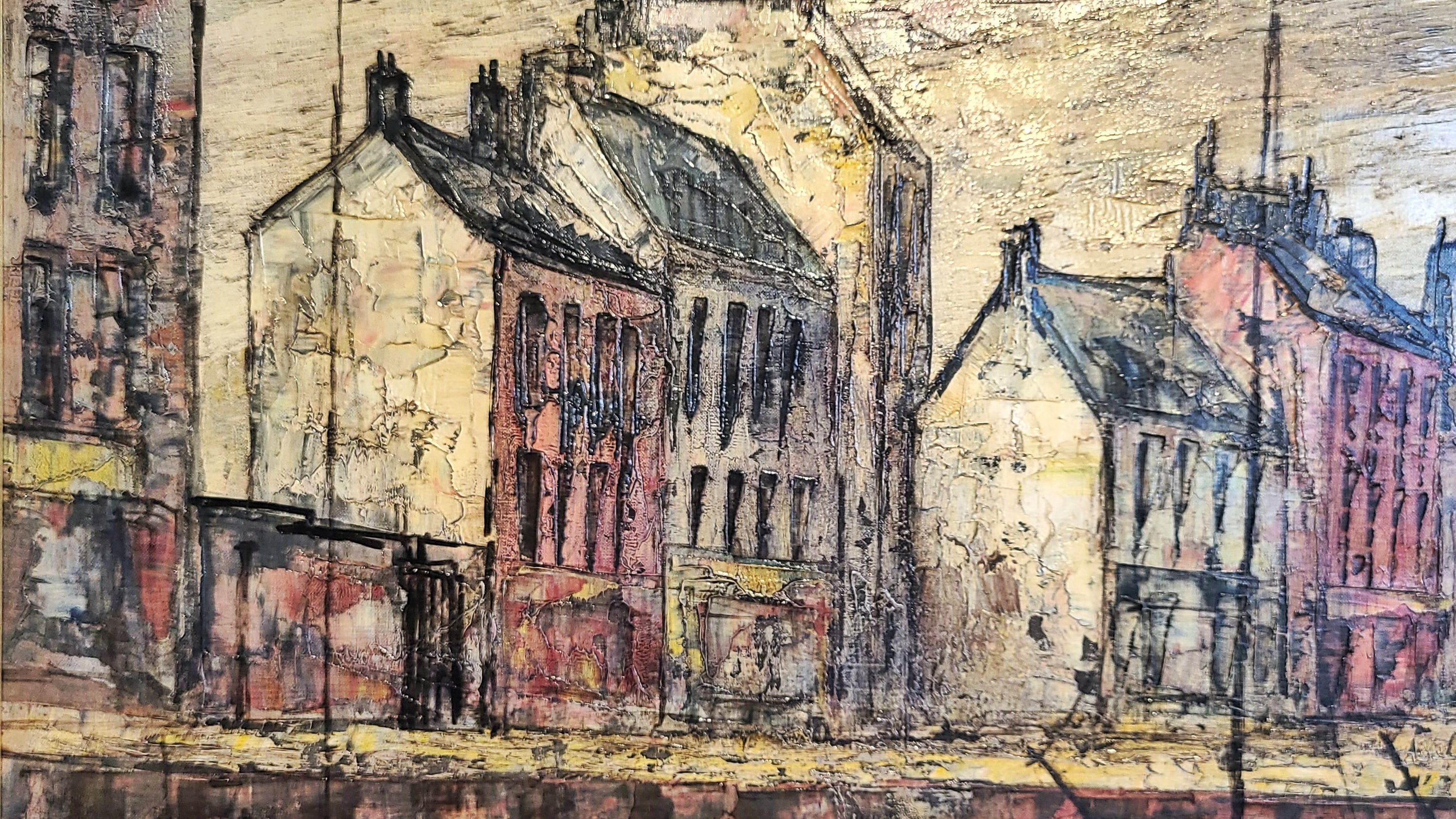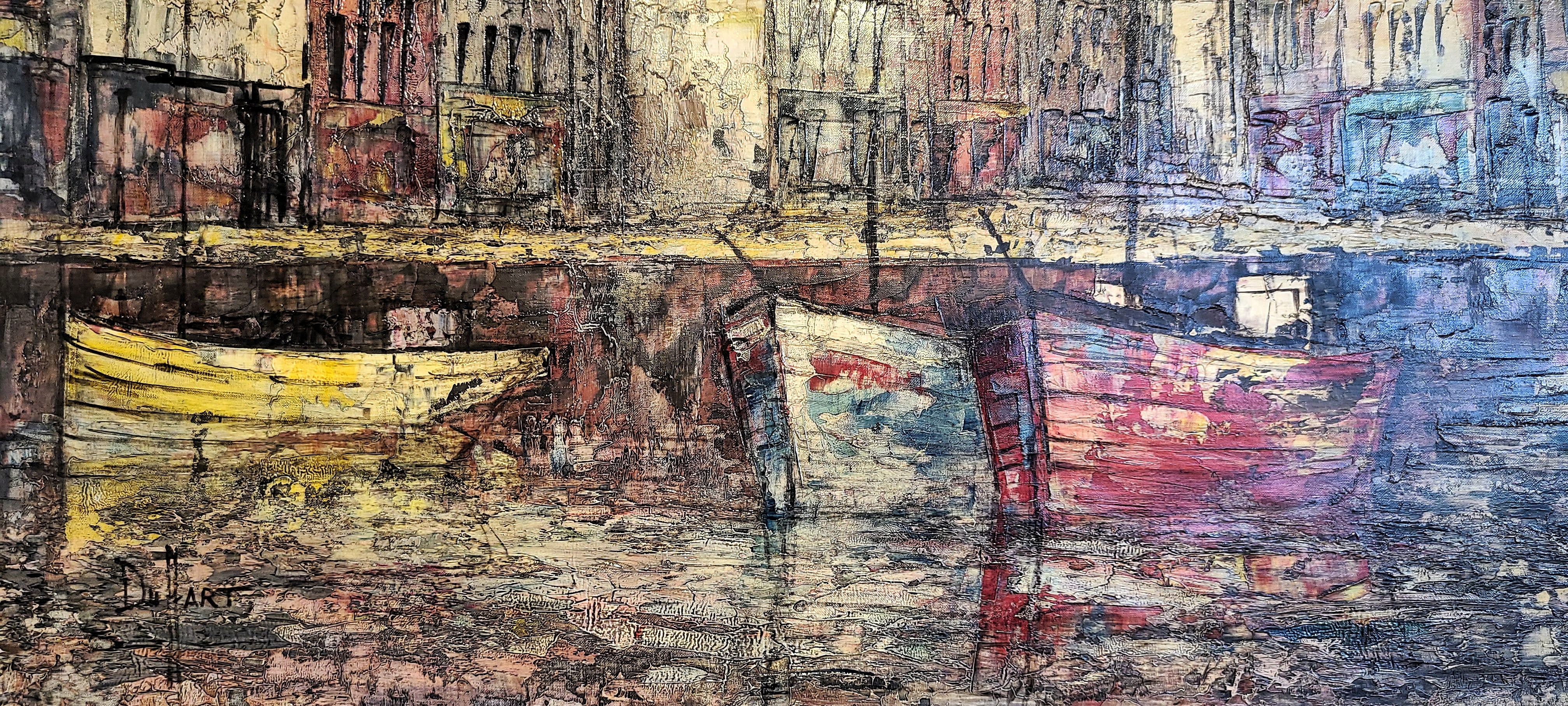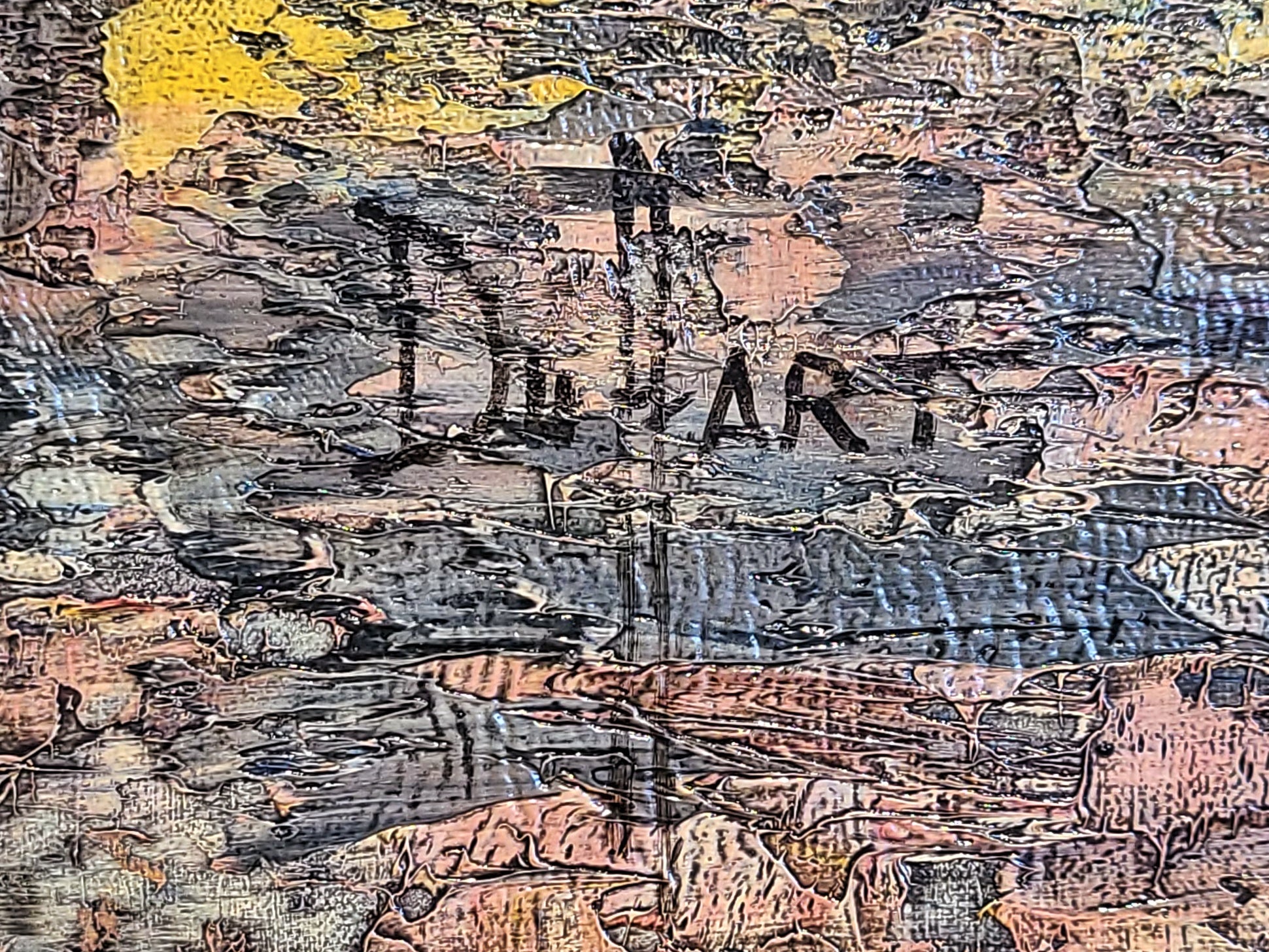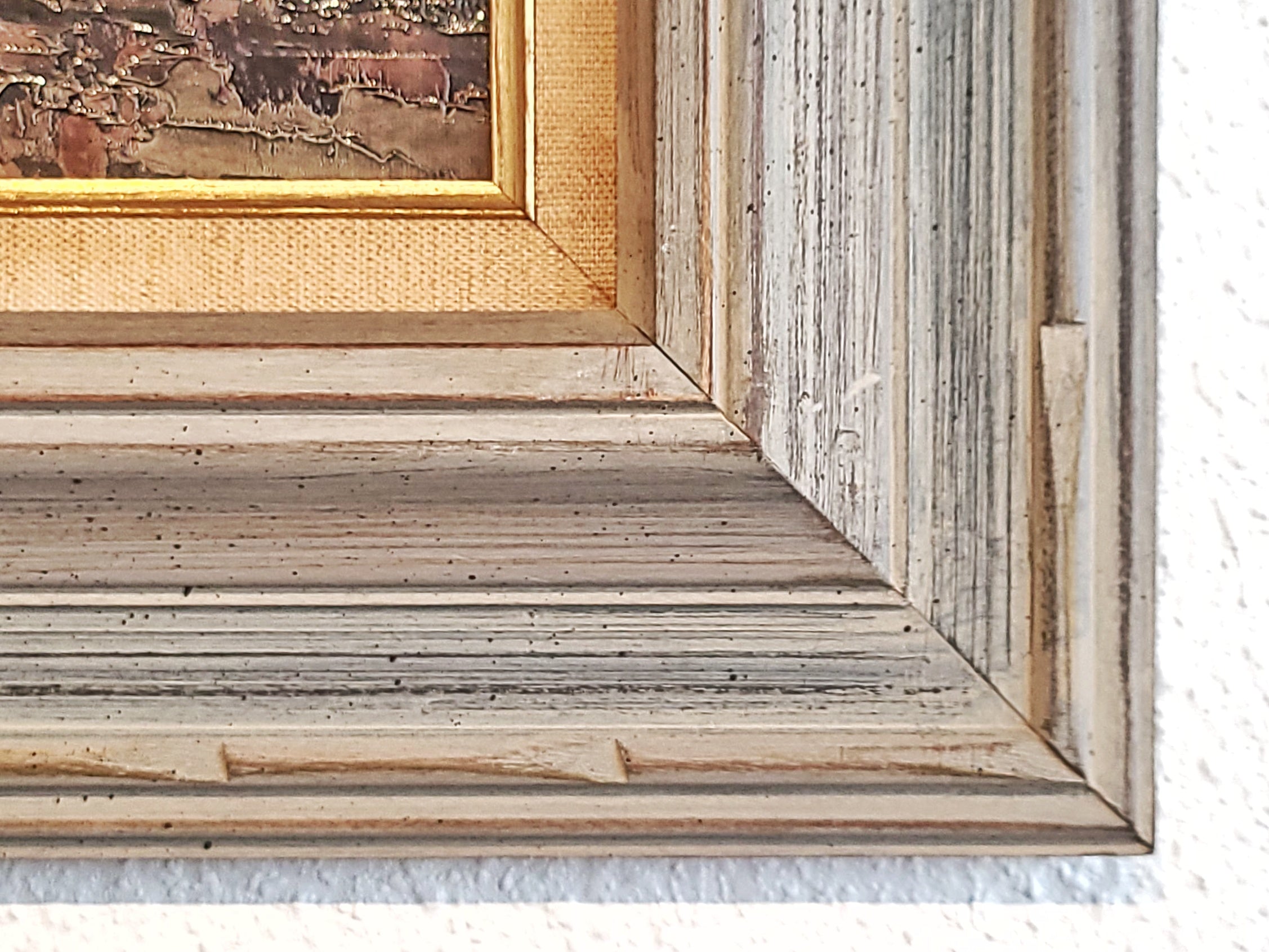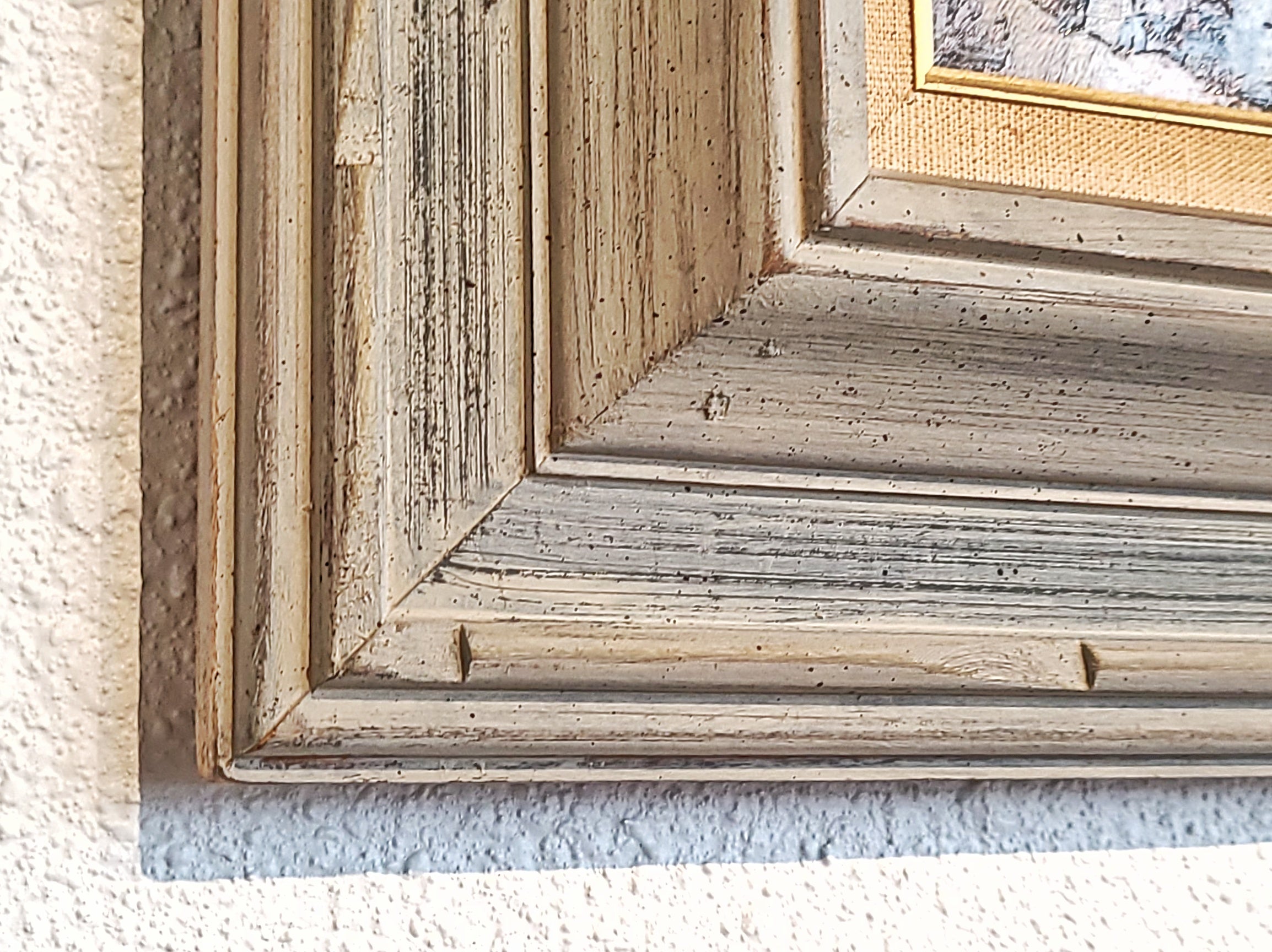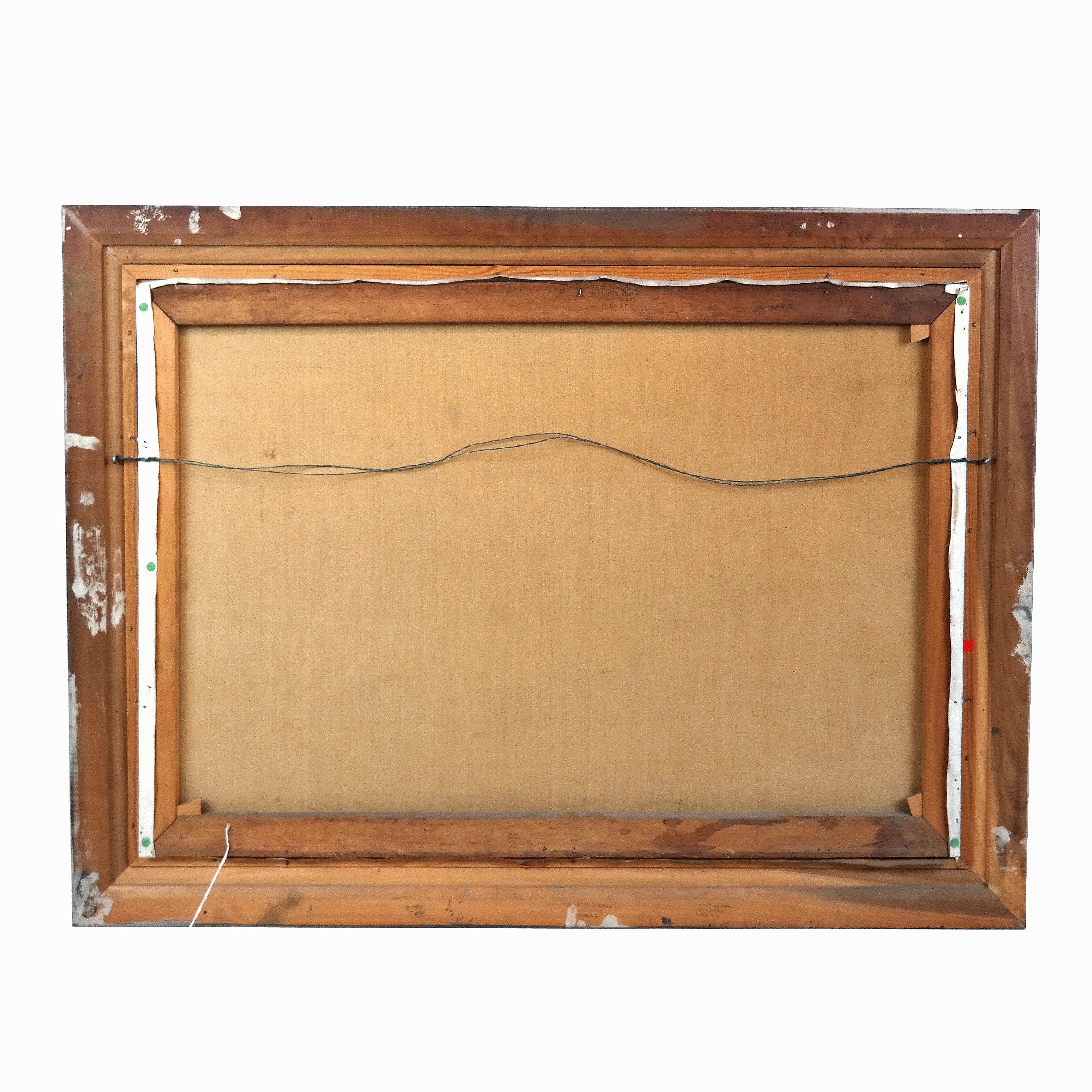 LARGE JULES DUFFART OIL ON CANVAS HARBOR SCENE PAINTING
CONTACT US HERE ABOUT THIS ITEM.
A framed mid-century oil on canvas harbor/cityscape painting by the listed Paris School artist Jules Duffart.  Depicting a trio of boats moored against the skyline of a harbor town, the hard dark outlines of the angular shapes provide a wonderful contrast to the subtle impasto palette of blues, yellows, reds, pinks, and grays.  Signed lower left.  Sight: 24 x 36  Frame: 30.5 x 42.5. All in good condition.
JULES DULES DUFFART (1924-) studied at the Academy of Fine Arts in Paris and painted various subjects from landscapes and still lives to portraits and genre scenes. He is known for his careful choice of color palettes, matching their chromatic range beautifully.  Duffart was also a master of line work, especially in his landscapes.  He creates distinct, dark outlines of hard, angular shapes with a confident, draftsmanly touch and fills these shapes with the dynamic and shining colors for which Duffart is beloved.  He often uses color in a delicate chromatic range in a similar style to that of Bernard Buffet, but his palette can range from subdued and subtle to dark and gritty or full of color, always presented in an impasto style.  Buffet's exemplary modernist French School oil on canvas paintings are perfect for any classic modern 50s or 60s interior.  While Duffart was a prolific artist, there is surprisingly little biographical information to be found about him, although one chronicler of the Paris art world of the 1950s wrote glowingly about the young artist at that time:
"Jules Duffart Born in 1924, studied at the Academy of Fine Arts, Paris. His recent exhibitions demonstrate a dynamic talent with an unusual style that surprised audiences and critics alike. His formulations are dramatic and authoritative. His colors, developing in a delicate chromatic range, show a profound harmony, an infinite gradation of shades with serene transparency. A turbulent spirit inspired by a creative force of glowing enthusiasm. Experts recognize him as one of the rarest talents of today's young artists." 

Details

Dimensions

42.5ʺW × 2ʺD × 30.5ʺH
Styles

Mid-Century Modern
Nautical
School of Paris

Frame Type

Framed
Art Subjects

Cityscape
Seascape
Landscape

Period

1960s
Place of Origin

France
Item Type

Vintage, Antique or Pre-owned
Materials

Canvas
Oil Paint
Wood
Condition

Very Good Condition, Original Condition Unaltered, No Imperfections
Color

Gray
Condition Notes

Very Good Vintage Condition With a Patina Fitting Its Age