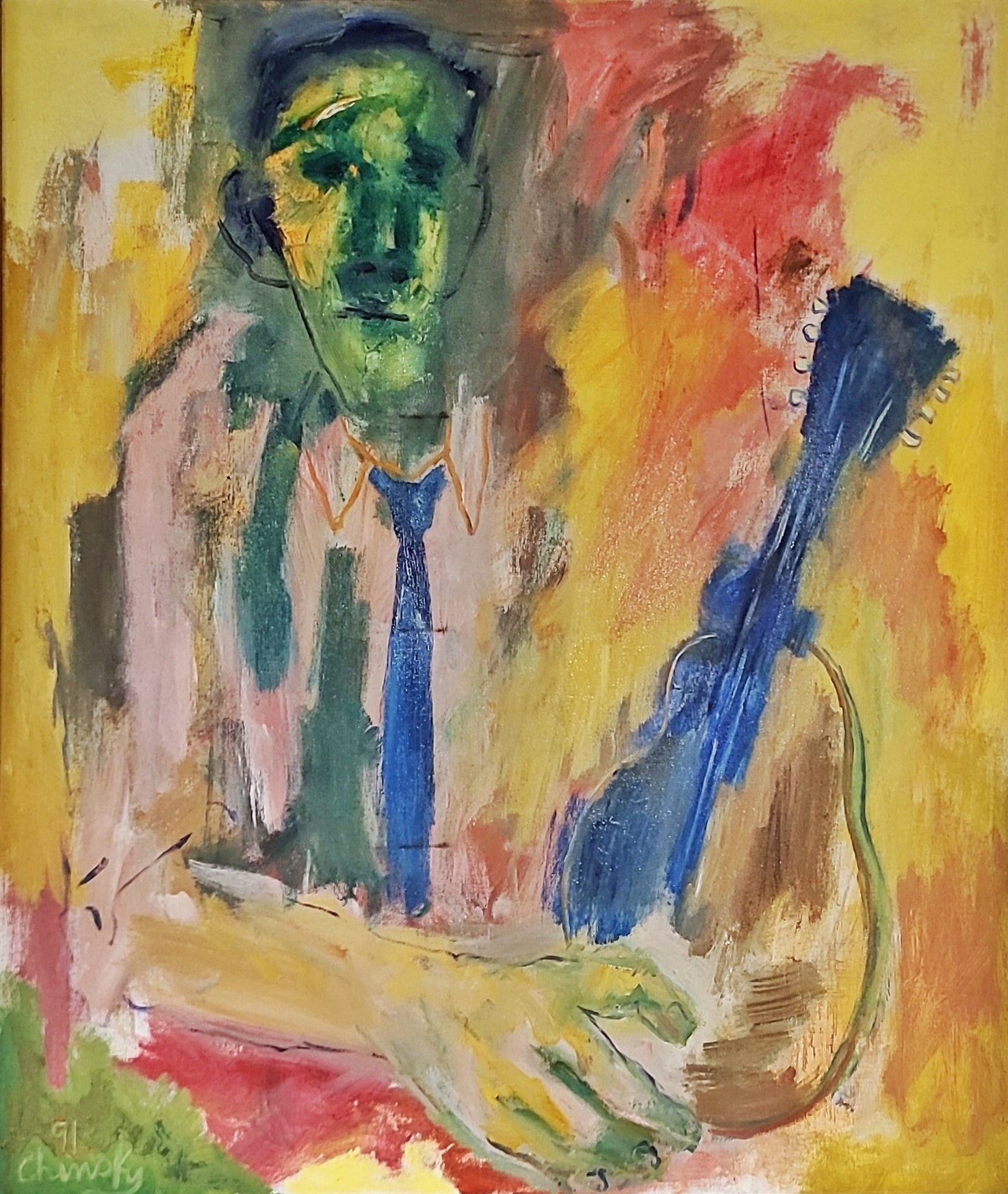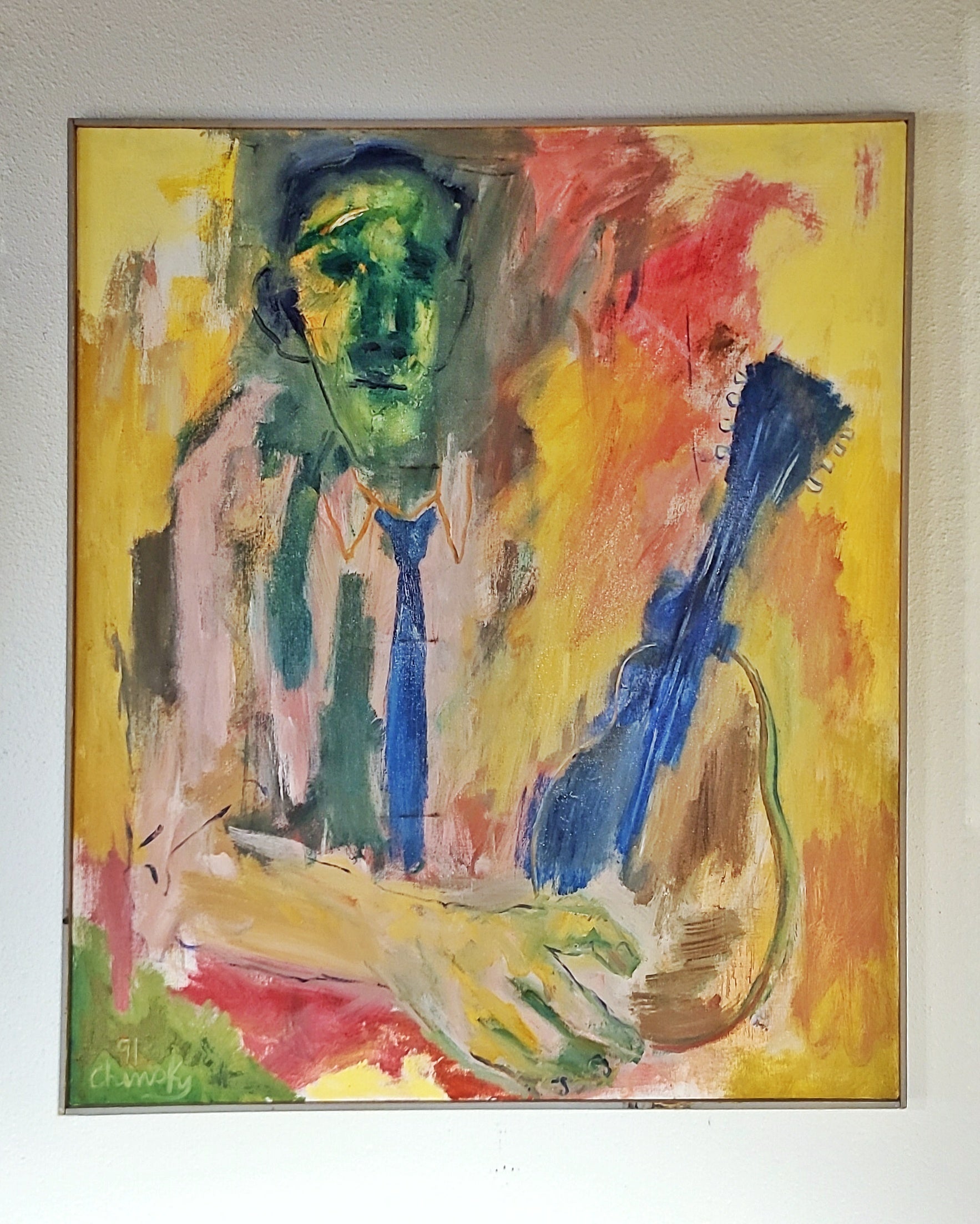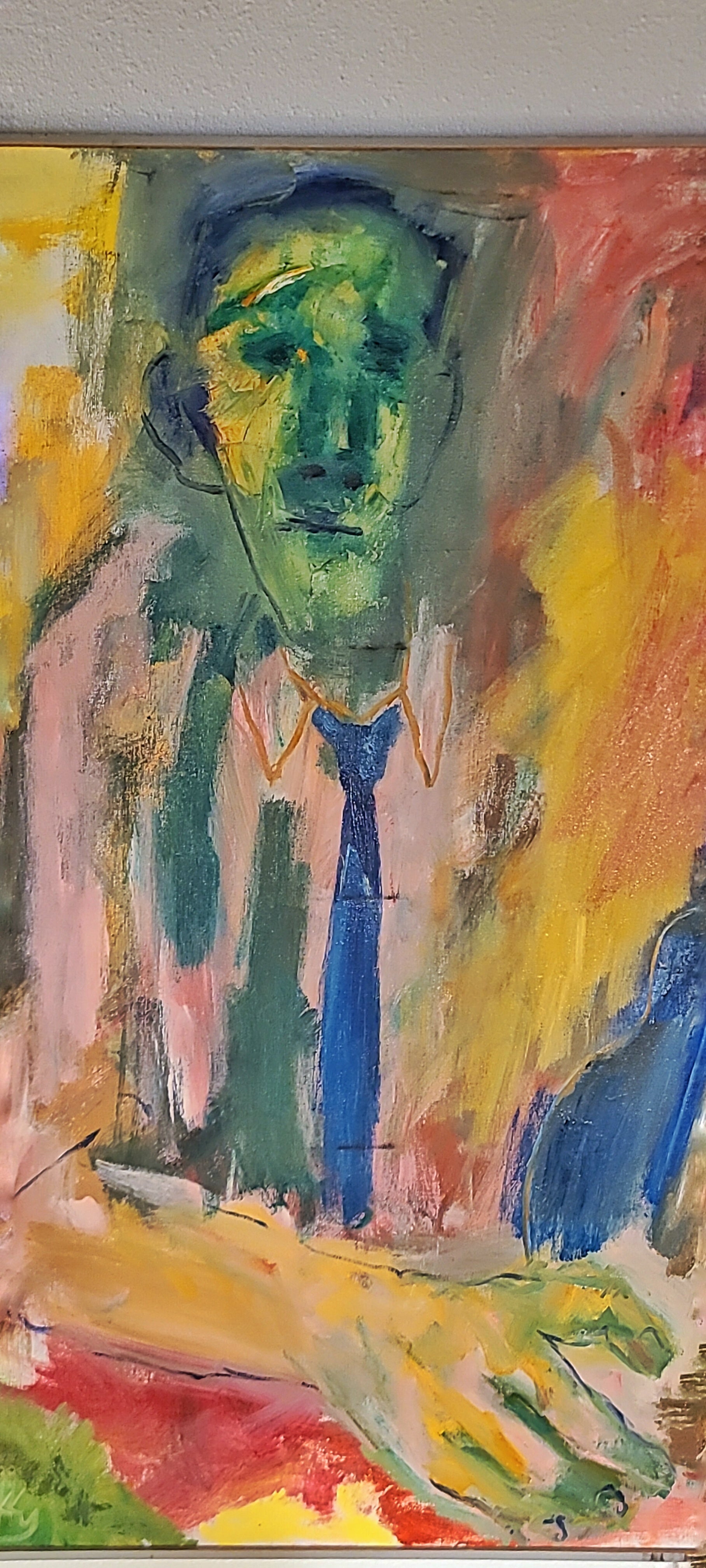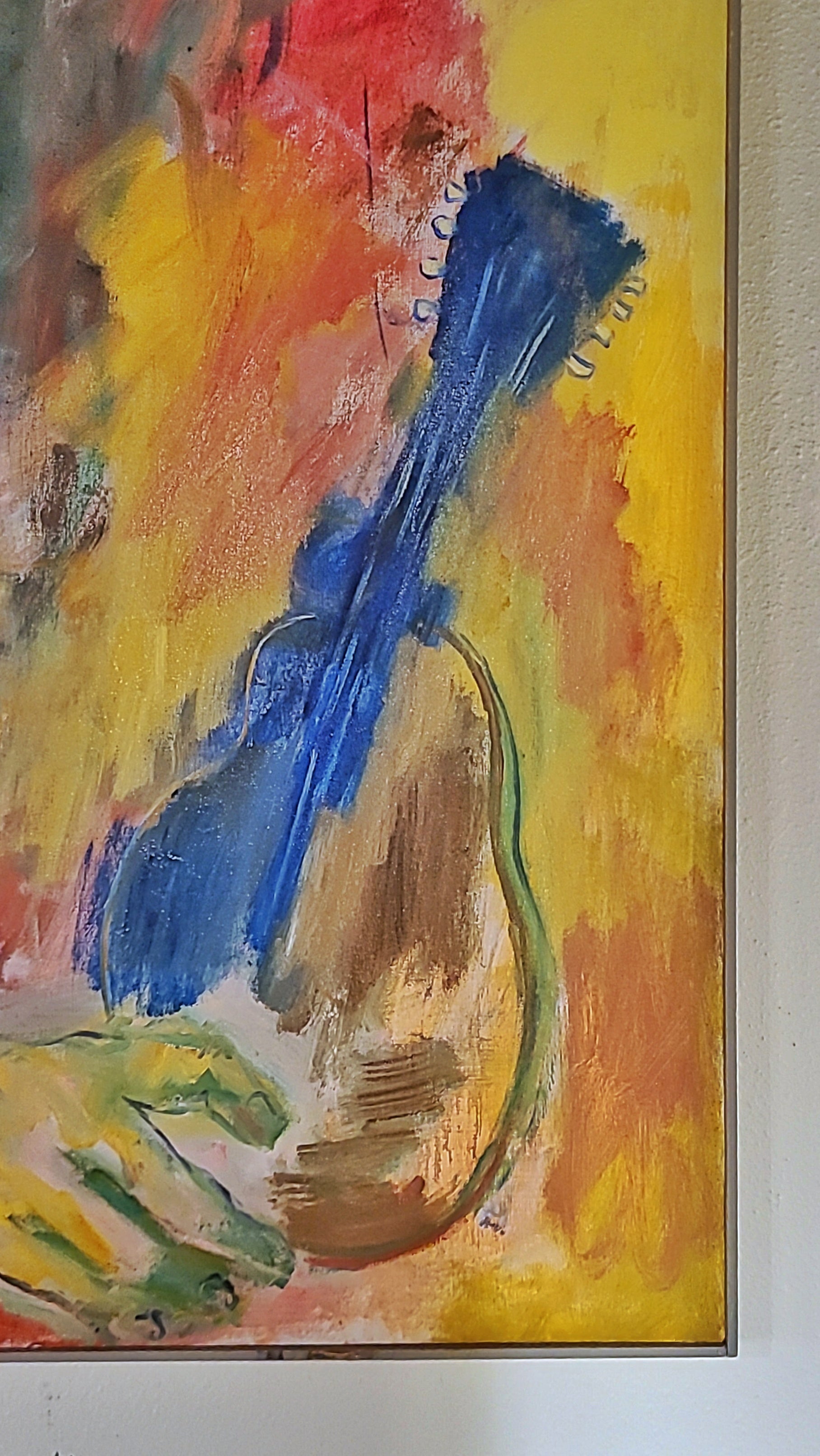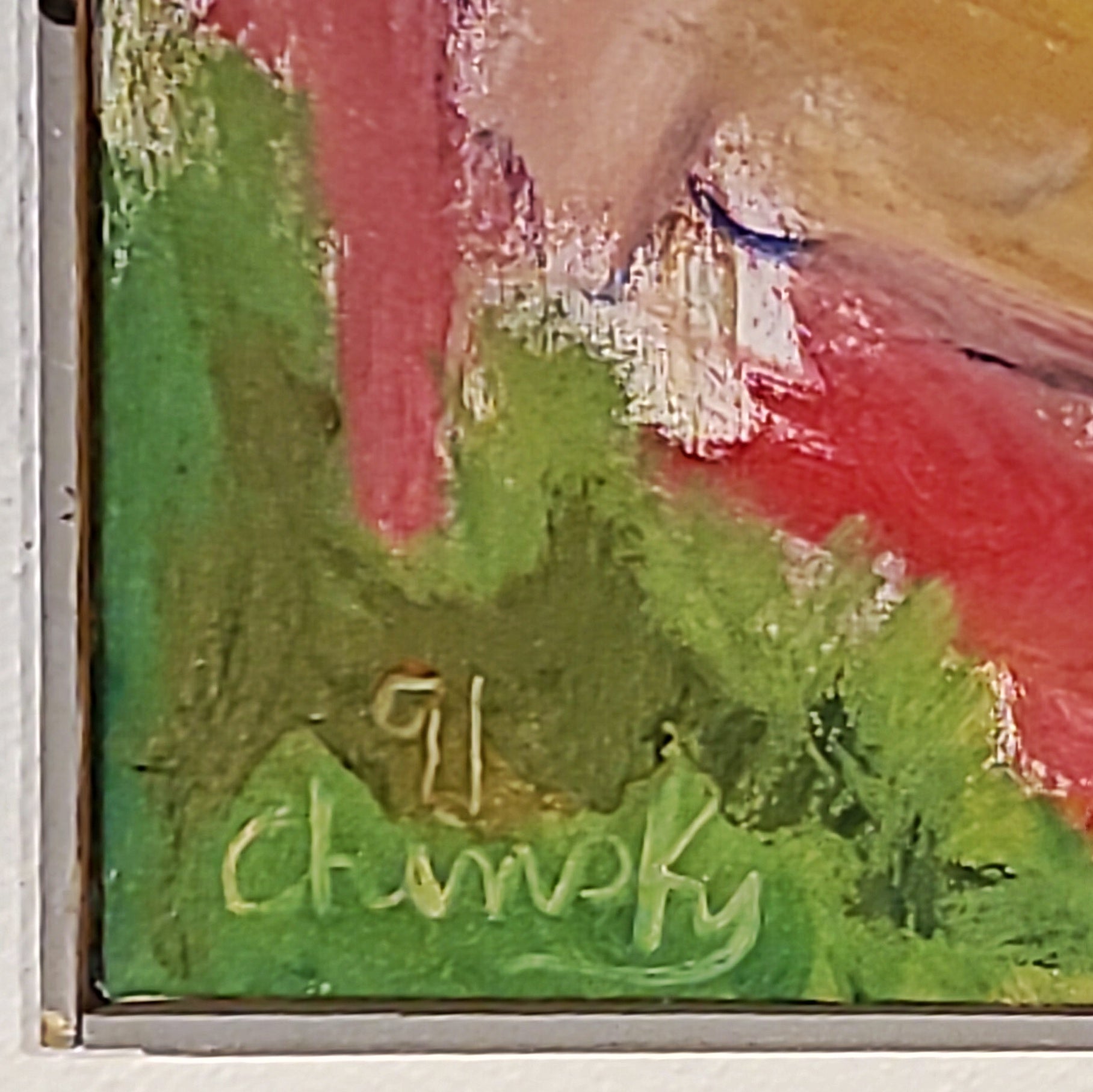 'SELF-TAUGHT MUSICIAN' OIL ON CANVAS BY SHERMAN CHINSKY (1991)
CONTACT US HERE ABOUT THIS ITEM.
A colorful, expressive oil on canvas of a necktied male holding a stringed instrument: Self-Taught Musician by Bay Area artist Sherman Chinsky. Signed and dated in the lower left corner—'91 Chinsky.
SHERMAN CHINSKY (1926-2004) was born in Brooklyn, New York, where he fell in love with jazz, sports, and the art of painting. He moved to Berkeley, California, in 1951 and earned a BFA at the California College of Arts and Crafts in Oakland (today the California College of the Arts). Chinsky showed his work in numerous galleries throughout the Bay Area, including Maxwell Galleries Ltd., the George Lawson Gallery, the Mills and Short Gallery, and the Lucien Labaudt Art Gallery.
I remember Diebenkorn telling me don't worry what people think, just paint how you feel—there will be a certain group that you will reach. – Sherman Chinsky
DETAILS
Artist – Sherman Chinsky
Period – 1991
Origin – USA
Styles/Movements – Abstract Expressionism; Bay Area Figurative School
Media – Oil
Support – Canvas
Colors – Polychrome
Condition – Very good vintage condition.
Dimensions – 39" W × ¾" D × 43 ½" H