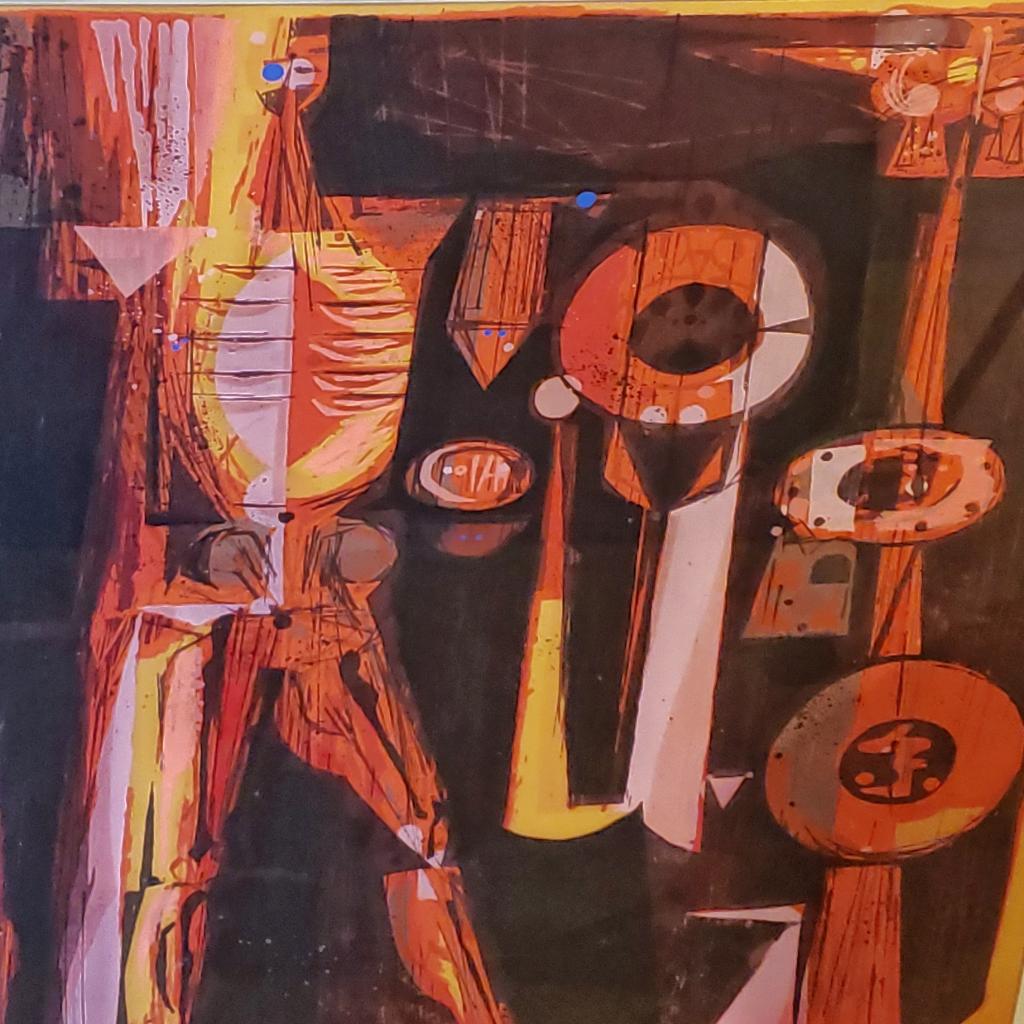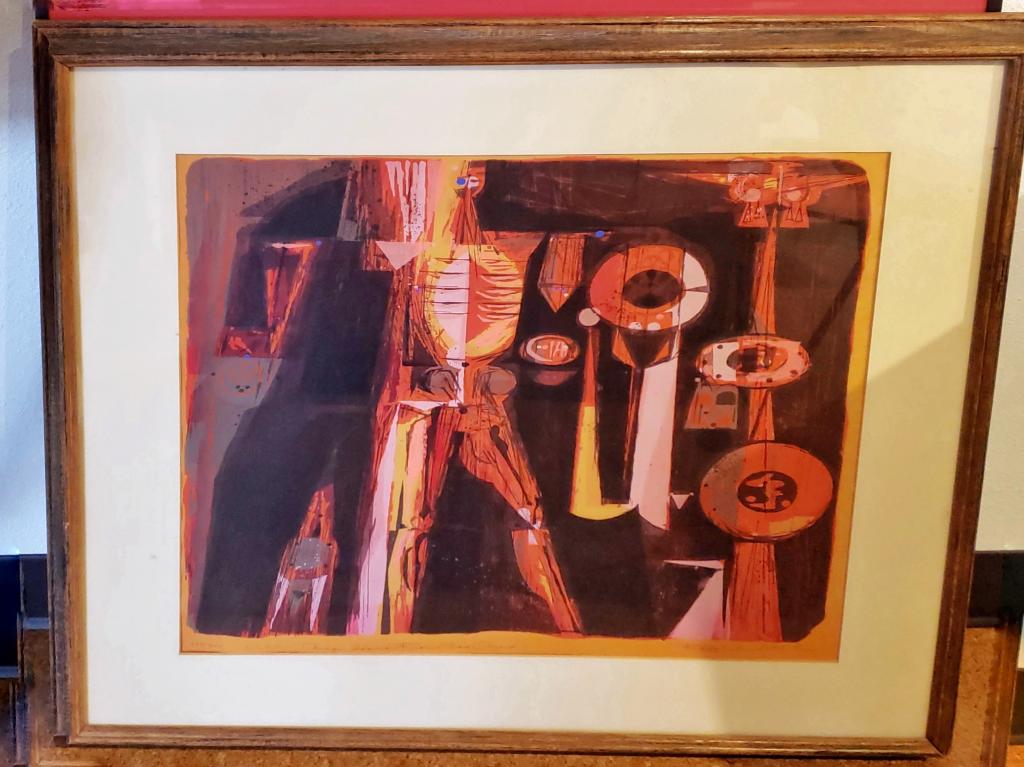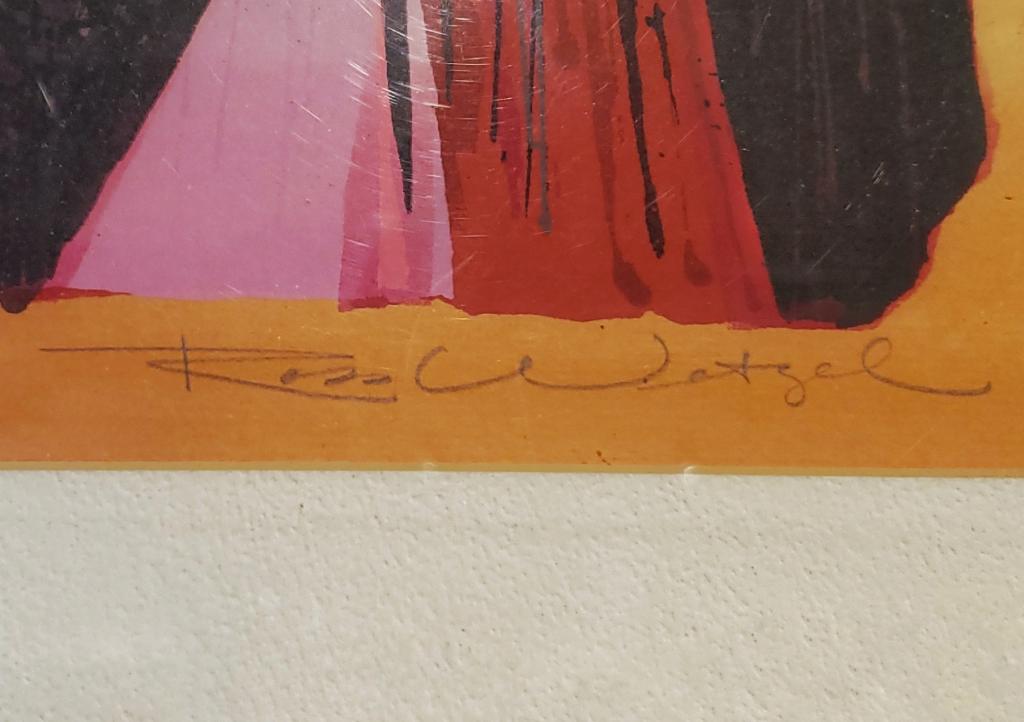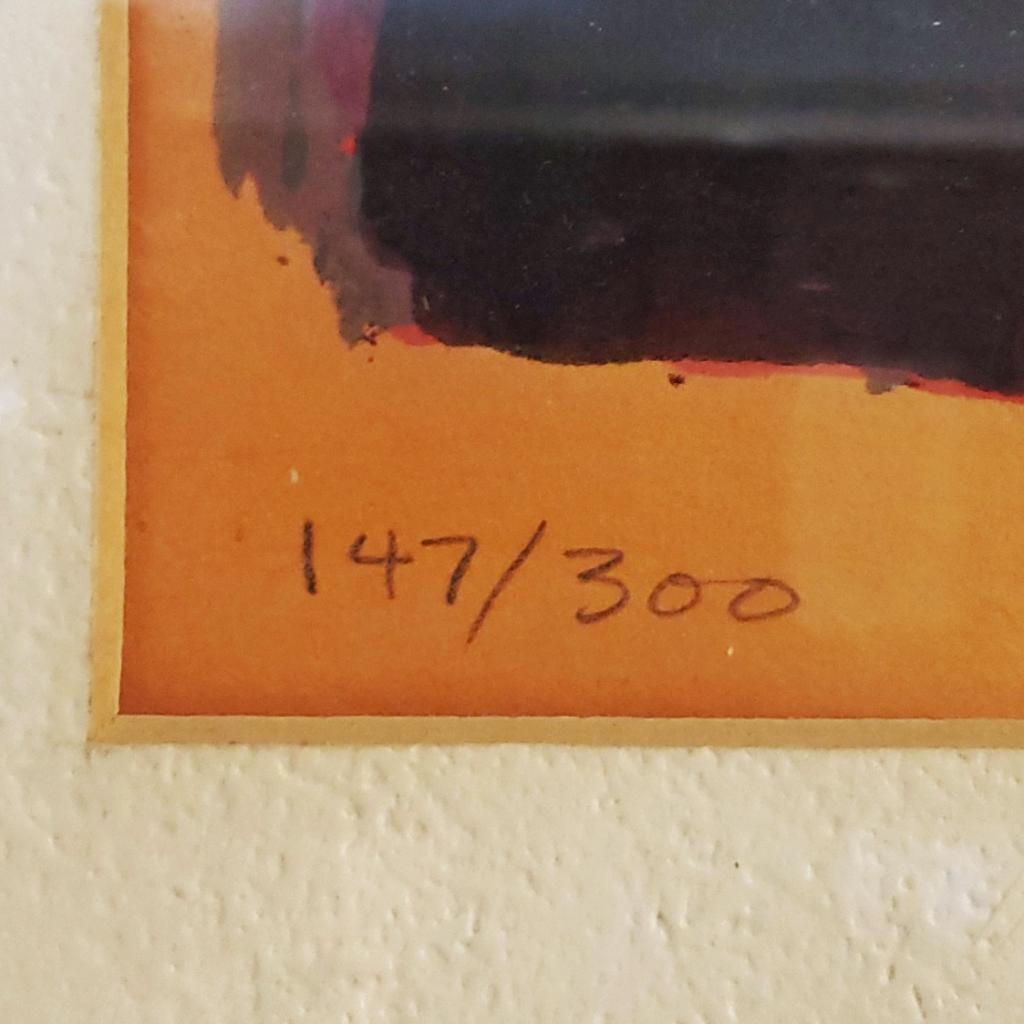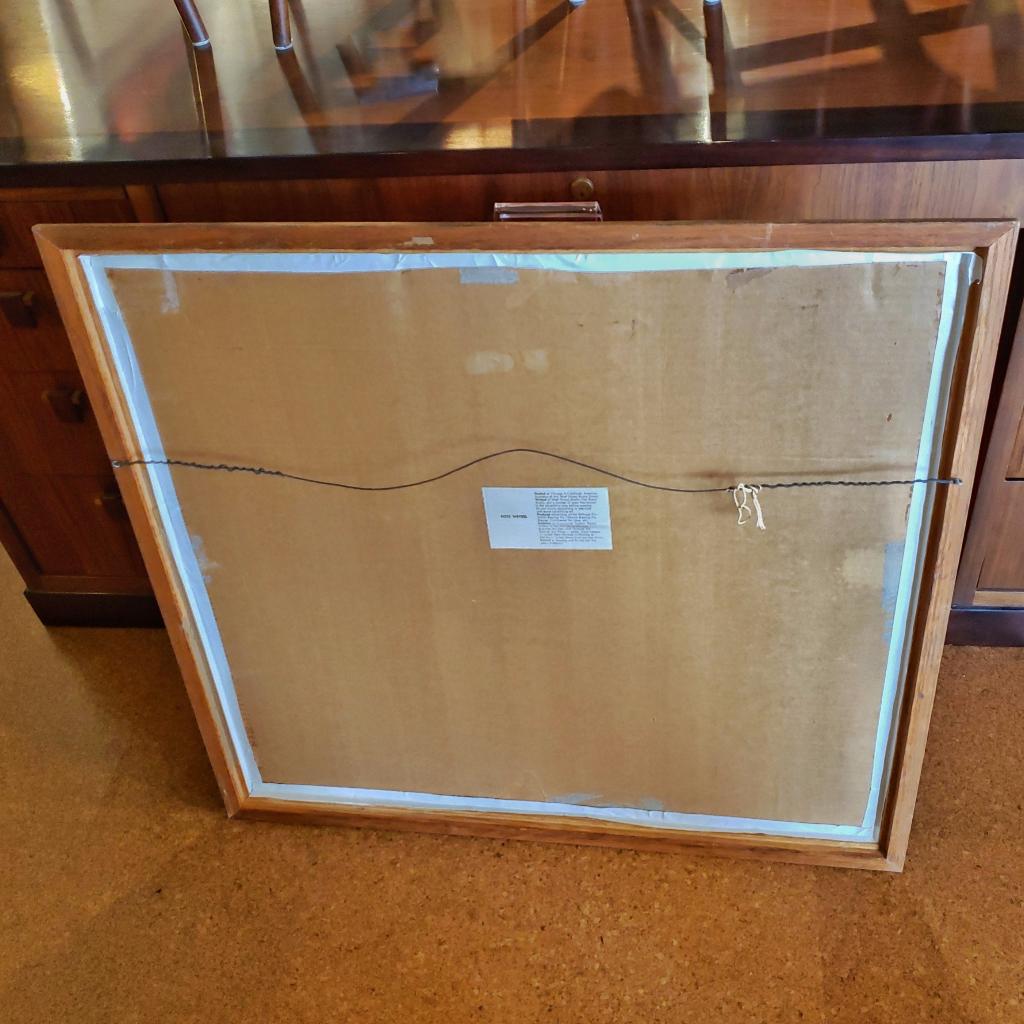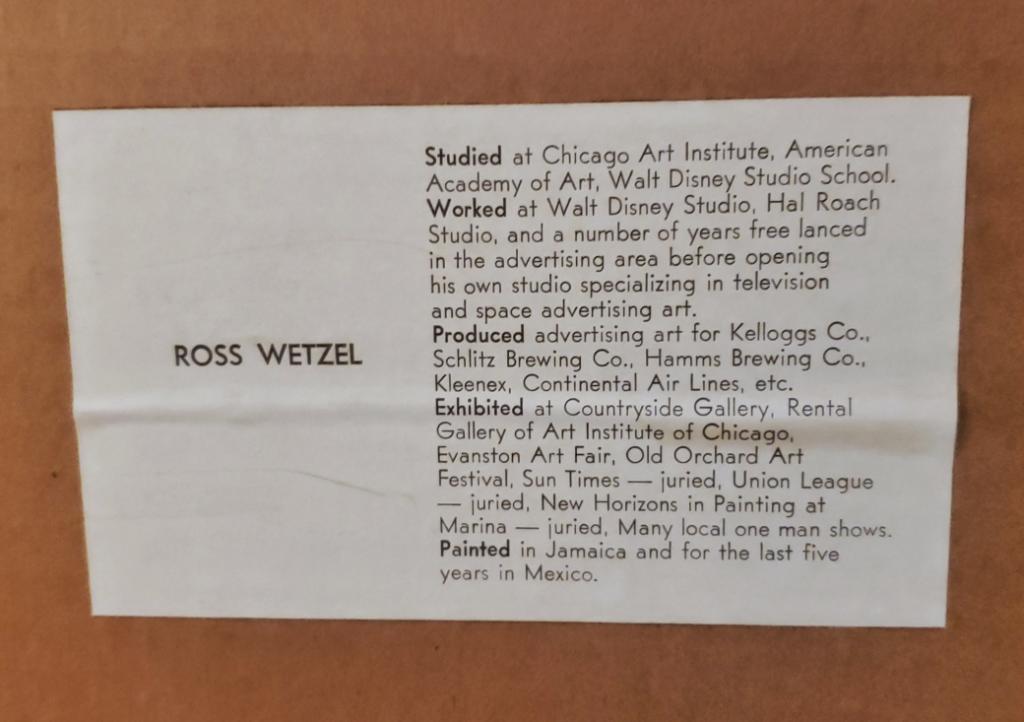 'ALL THINGS ISSUE FROM THE ONE' SERIGRAPH BY ROSS LOUIS WETZEL (1970s)
CONTACT US HERE ABOUT THIS ITEM.
Signed and numbered serigraph by artist and illustrator Ross Wetzel.
ROSS LOUIS WETZEL was a remarkable artist and pioneering illustrator.  His work as a Disney animator during it's "Golden Era"—on Fantasia, Pinnochio, and the Mickey Mouse comic strip—his innovative use of animation in advertising; and his masterful work in watercolor and serigraphy rank him among the most important American artists of recent memory.  He founded Cartoonist's Inc. in 1958, one of Chicago's first animation studios.  In 1970 he formed an eponymous serigraphy and picture framing studio in Evanston.  The studio later moved to Wilmette where it continues to serve galleries, artists, and private clientele.
Production Period – 1970-1979
Country of Origin – USA
Artist – ROSS LOUIS WETZEL (1917-2013)
Attribution – SIGNED
Medium – SERIGRAPH
Edition – 147/300
Colors – ORANGE, RED, PINK
Condition – VERY GOOD (no defects; may show slight traces of use)
Height (in.) – 30.0
Width (in.) – 32.0