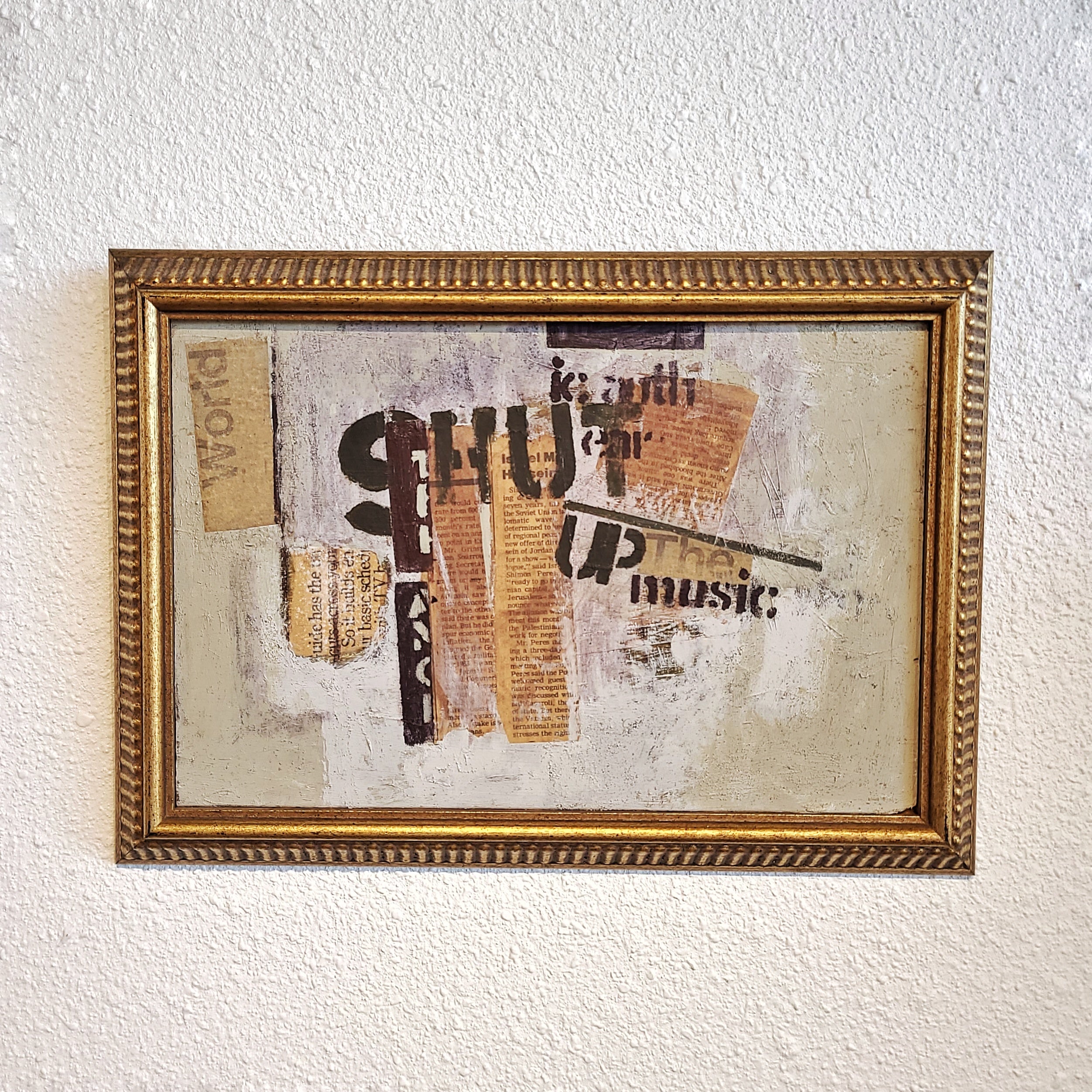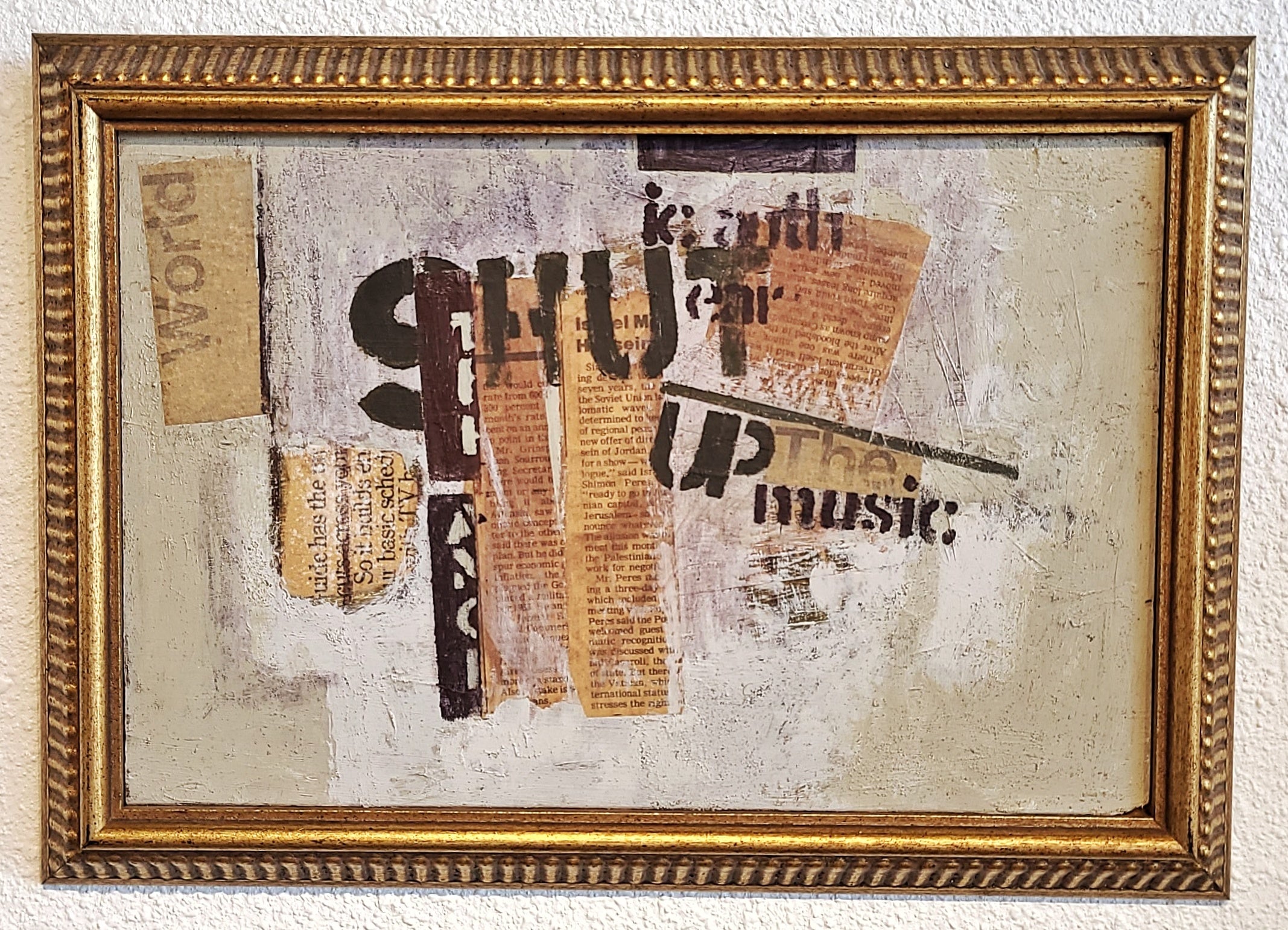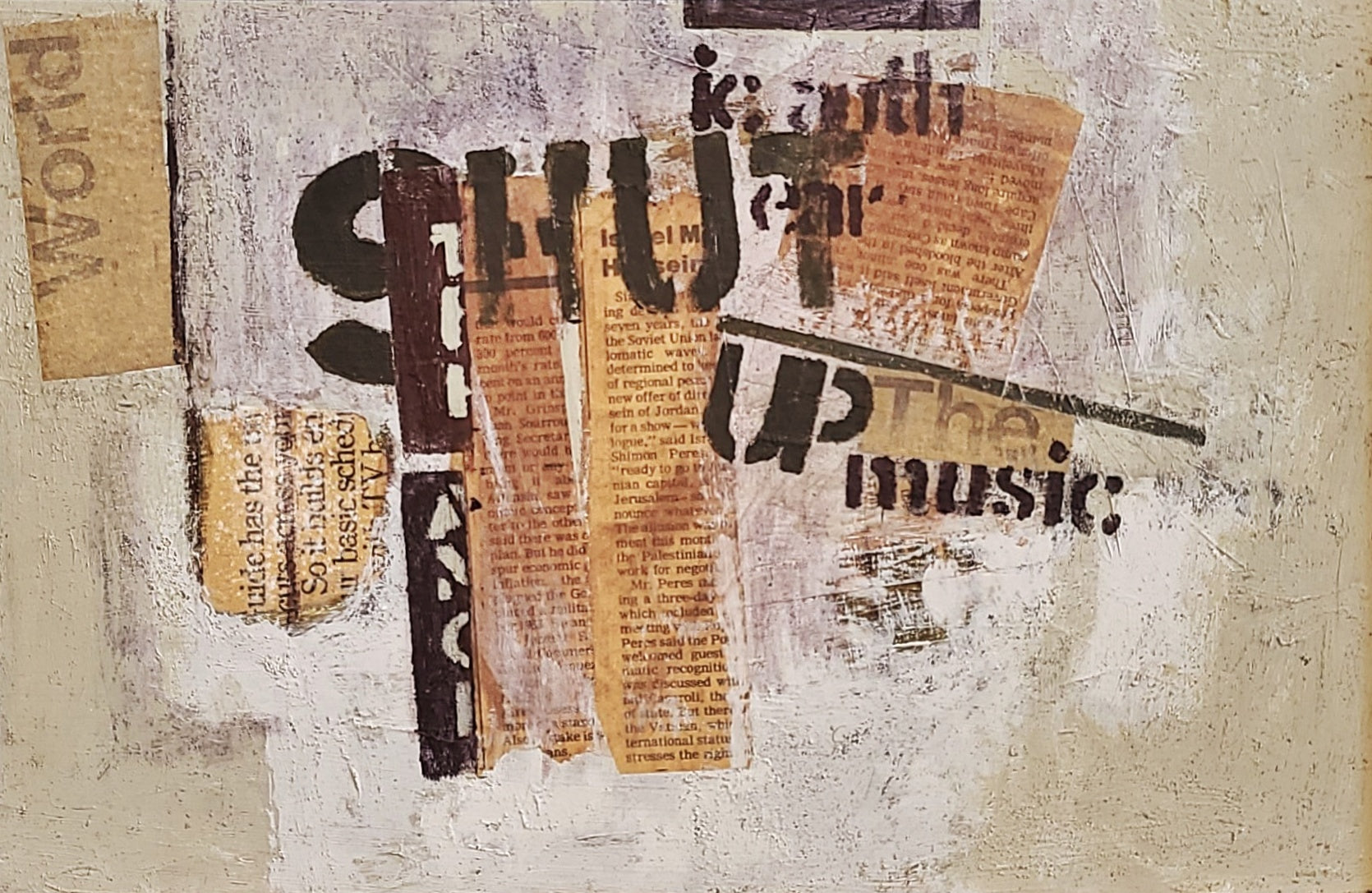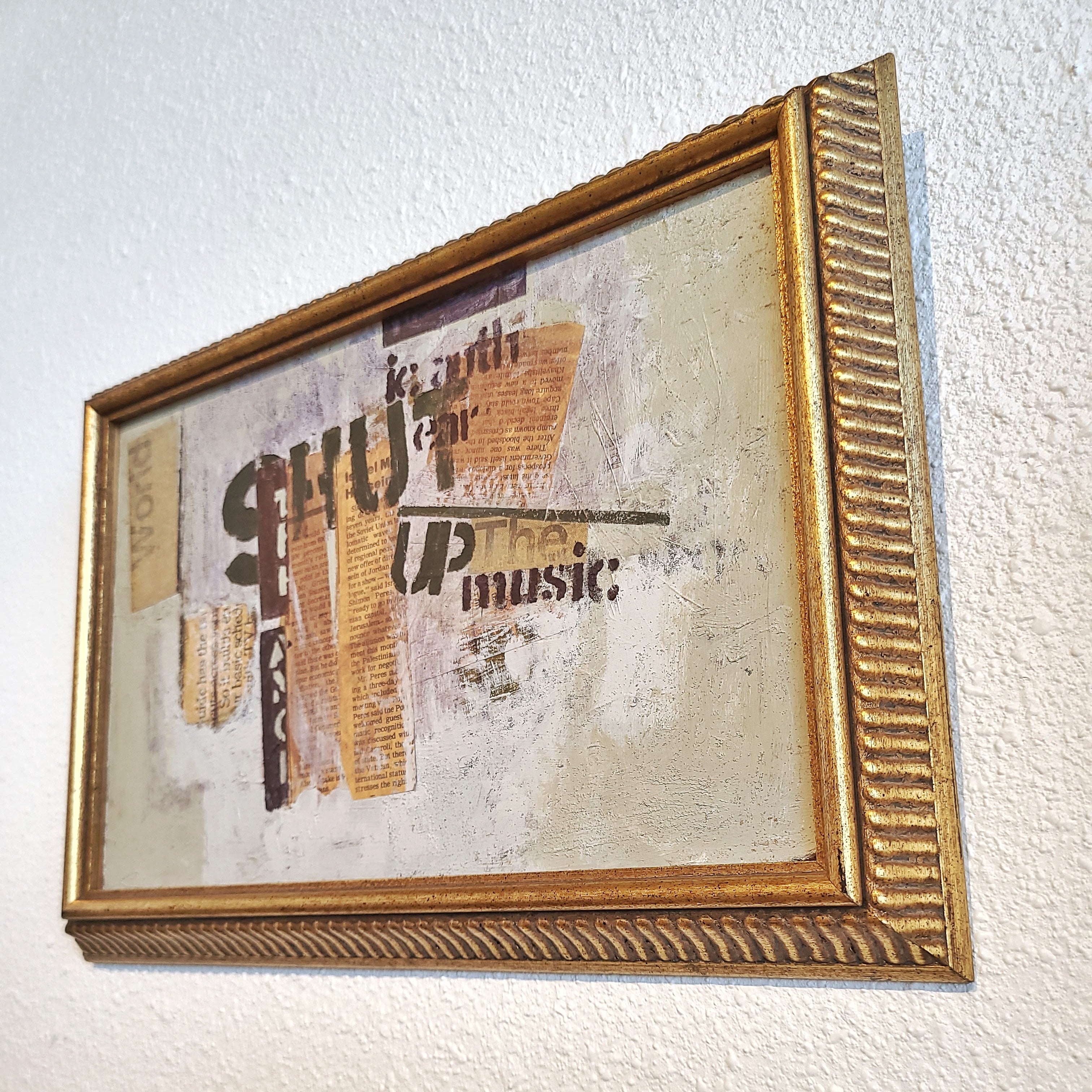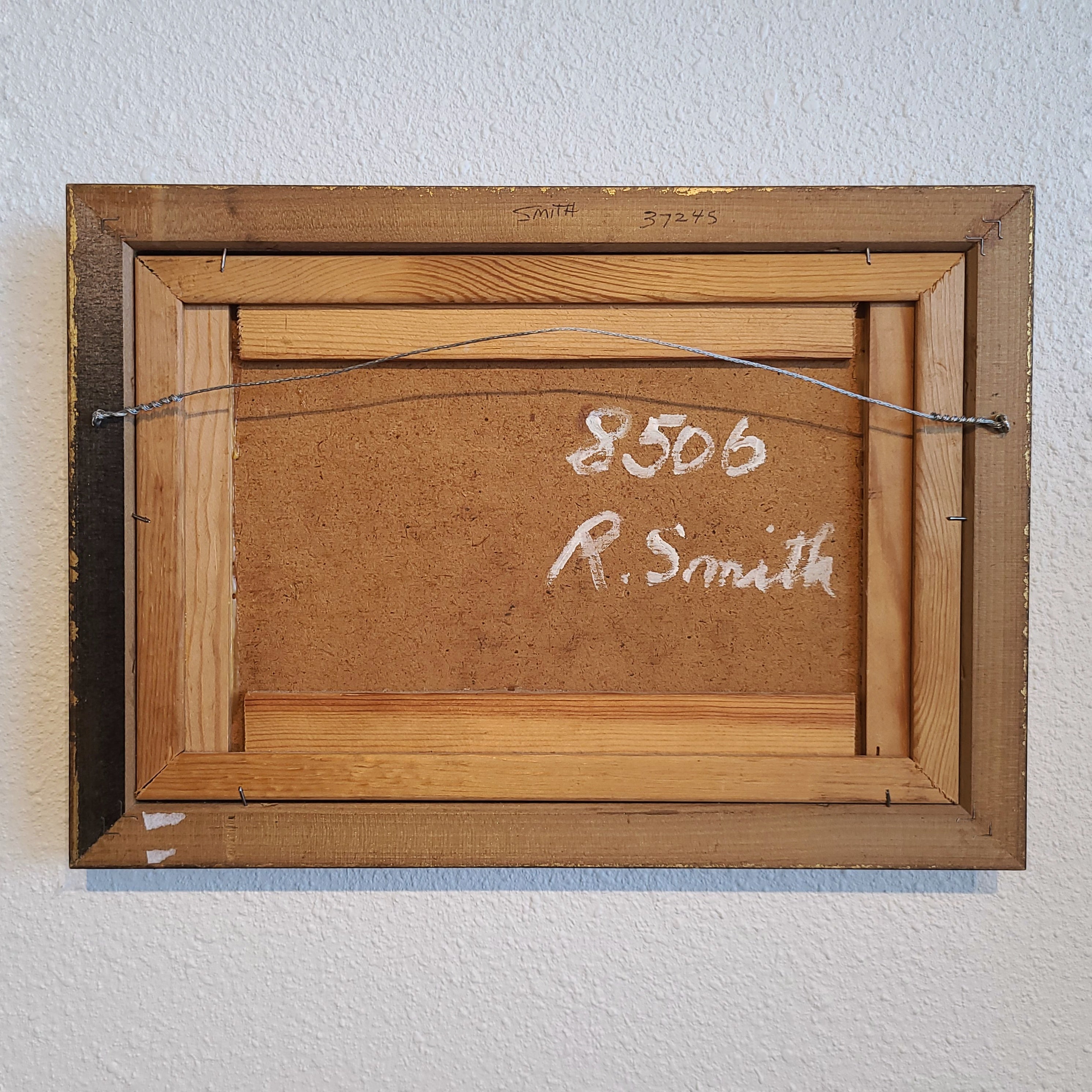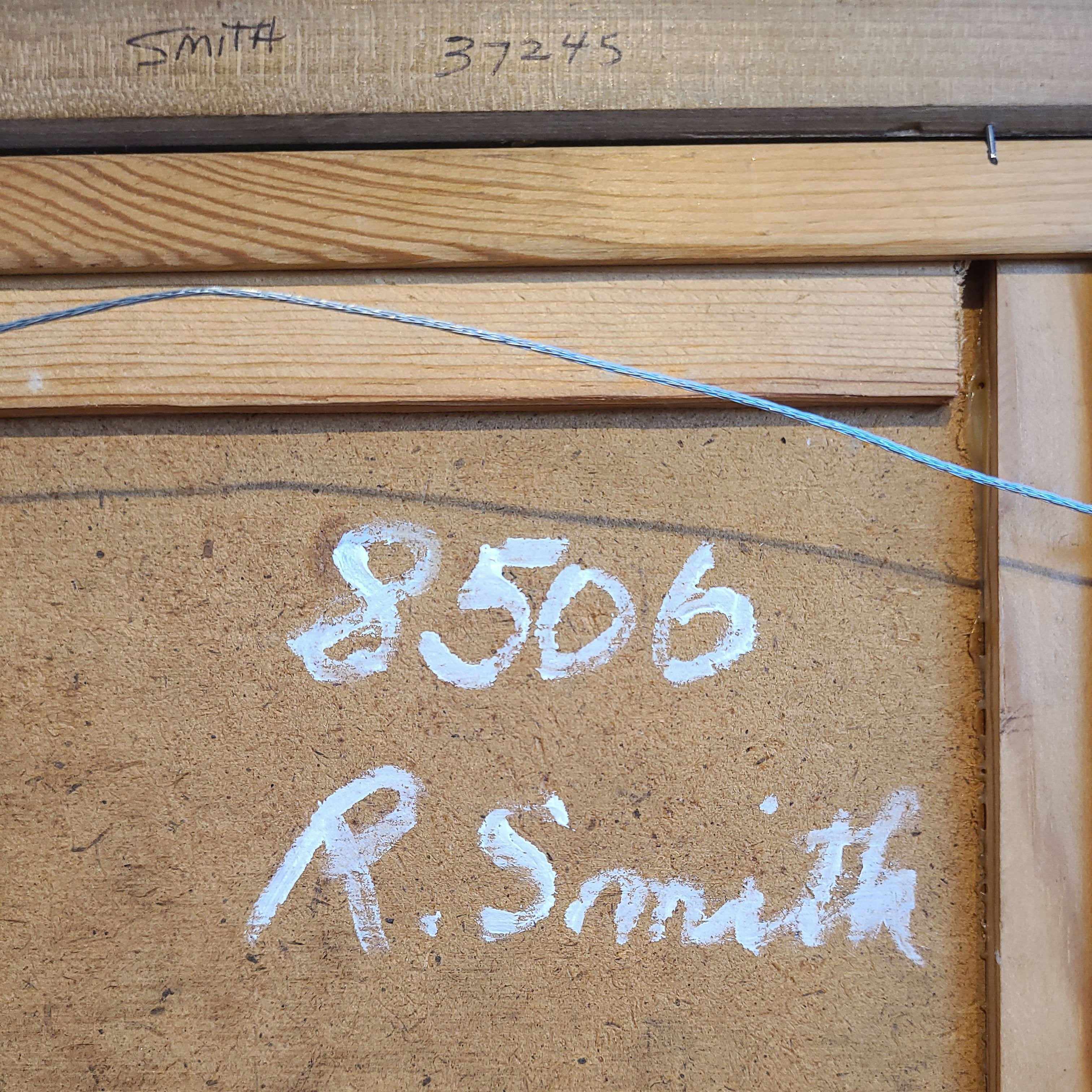 'SHUT UP THE MUSIC' MIXED MEDIA COLLAGE ON MASONITE BY RAY SMITH (1980s)
CONTACT US HERE ABOUT THIS ITEM.
A mixed media collage on masonite titled Shut Up the Music by contemporary Mexican-Texan painter and sculptor Ray Smith (b.1959). The use of stenciling and newsprint pays conspicuous tribute to the Spanish Cubists of the early 20th century. The challenging title hints at the political daring of Smith's later oeuvre and to his bona fides as an heir to Mexican Muralism. Signed en verso and contained in a gold-colored frame.
RAY SMITH was born in Brownsville, TX, in 1959, into the fabled Yturria ranching dynasty, on land that his family had settled prior to the annexation of Texas. He was raised in Central Mexico and attended art academies in both Mexico and the US. He studied fresco painting with traditional craftsmen, and their influence is seen in his choice of subject matter and reflected, along with an indebtedness to Picasso and the Surrealists, in his inimitable style. Since his mid 20s, he has divided his time between NYC and Cuernavaca, Mexico.
Smith has pursued a collaborative approach to art-making, producing—often with the input of studio assistants—paintings and sculptures characterized by art historical references and magical realism and emblematic of his bicultural heritage.
Ray Smith's work has been widely exhibited in the US and Mexico, as well as in Japan, Europe, and South America. His paintings are held in the collections of the Whitney Museum, the Brooklyn Museum of Art, and the Metropolitan Museum of Art—all in New York City—Atlanta's High Museum of Contemporary Art; the Houston Museum of Contemporary Art; the Miami Art Museum; the Wurth Museum in Kunzelman, Germany; Mexico City's Centro Cultural de Arte Contemporaneo; and Madrid's Museo Nacional Centro de Arte Reina Sofia.
DETAILS
Artist – Ray Smith
Period – 1980s
Origin – North America
Styles/Movements – Cubism; Modernism
Media – Mixed Media
Support – Masonite
Colors – Black, ochre
Condition – Excellent vintage condition.
Dimensions – 14 ⅜" W × 1 ¼" D × 10 ¼" H