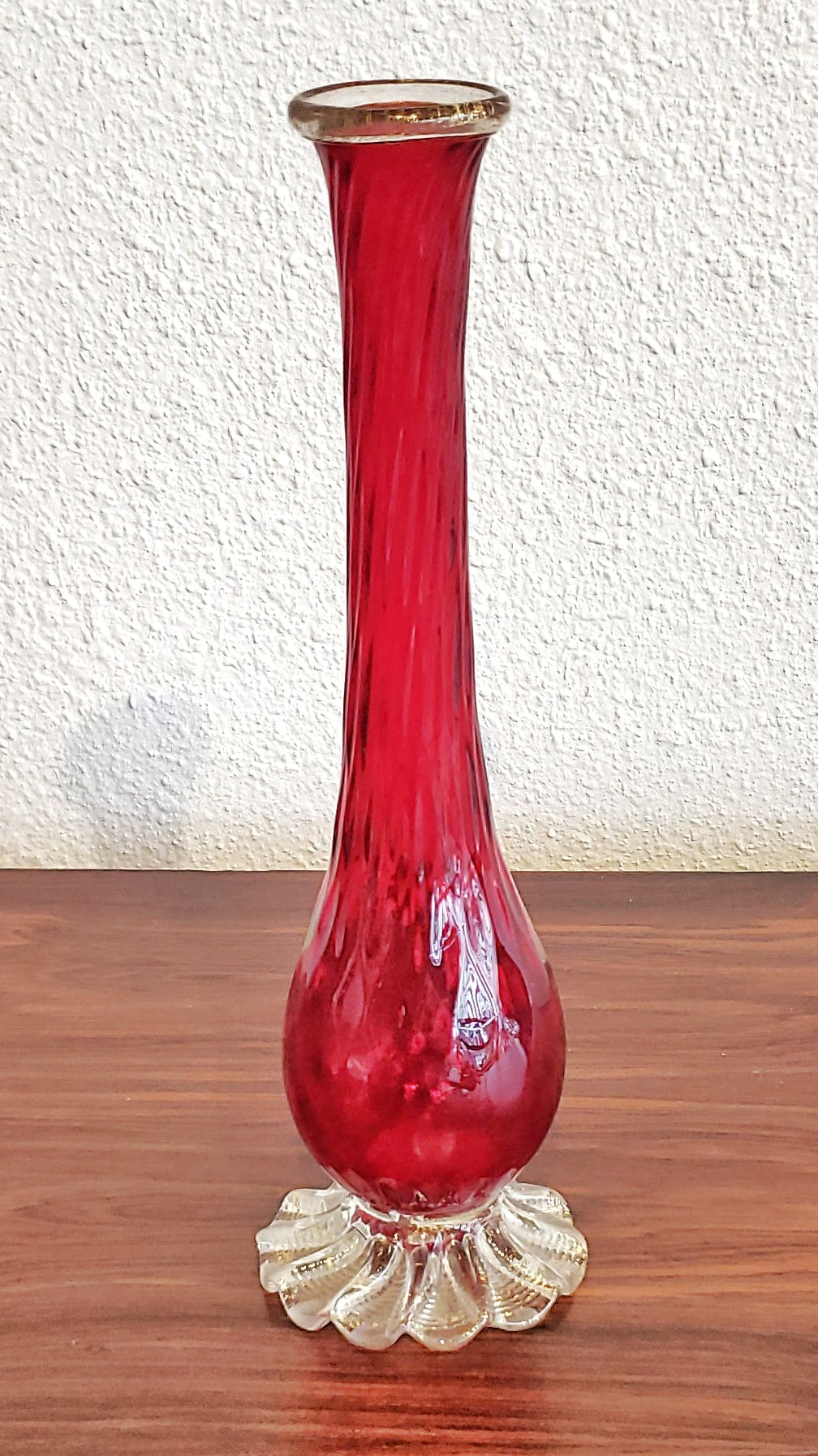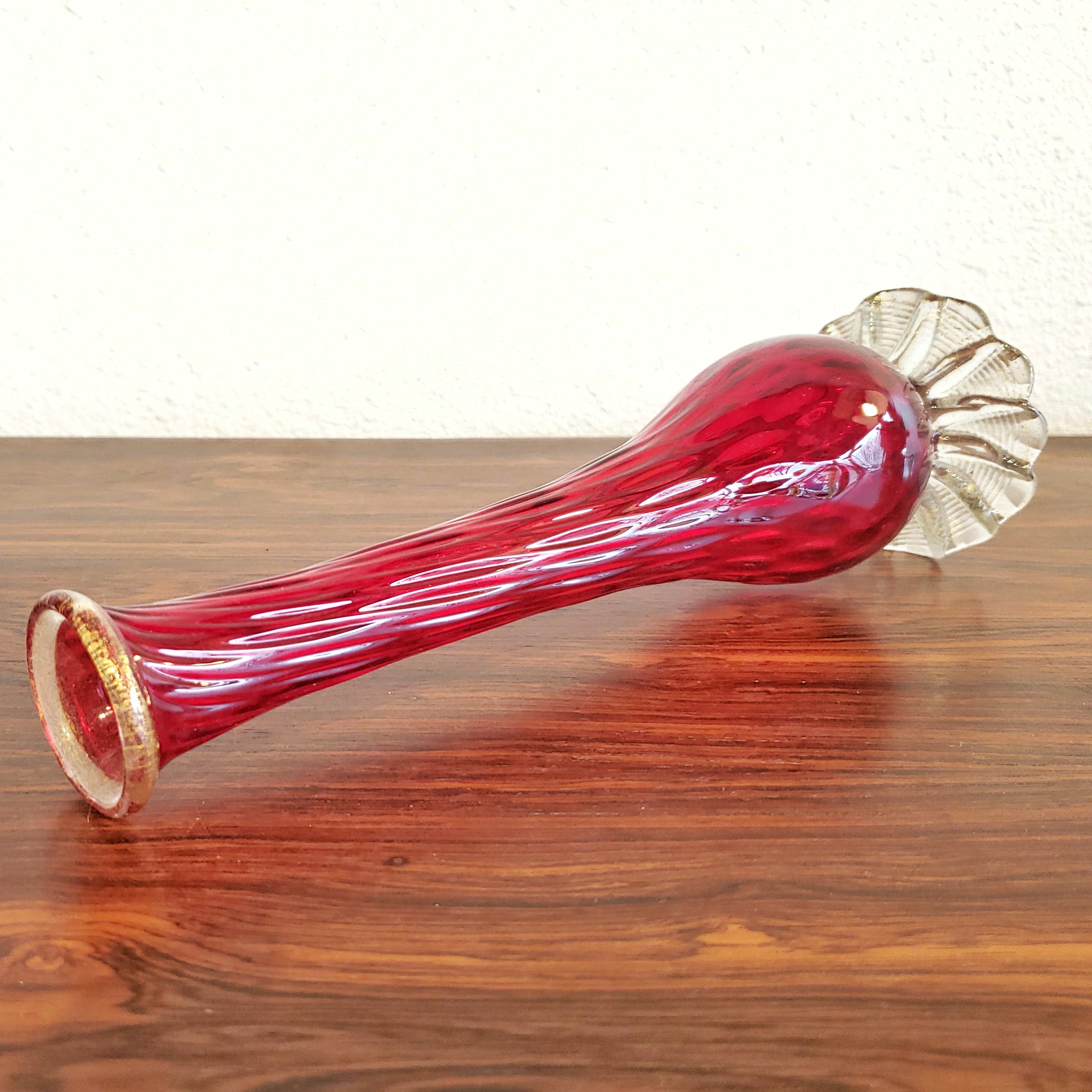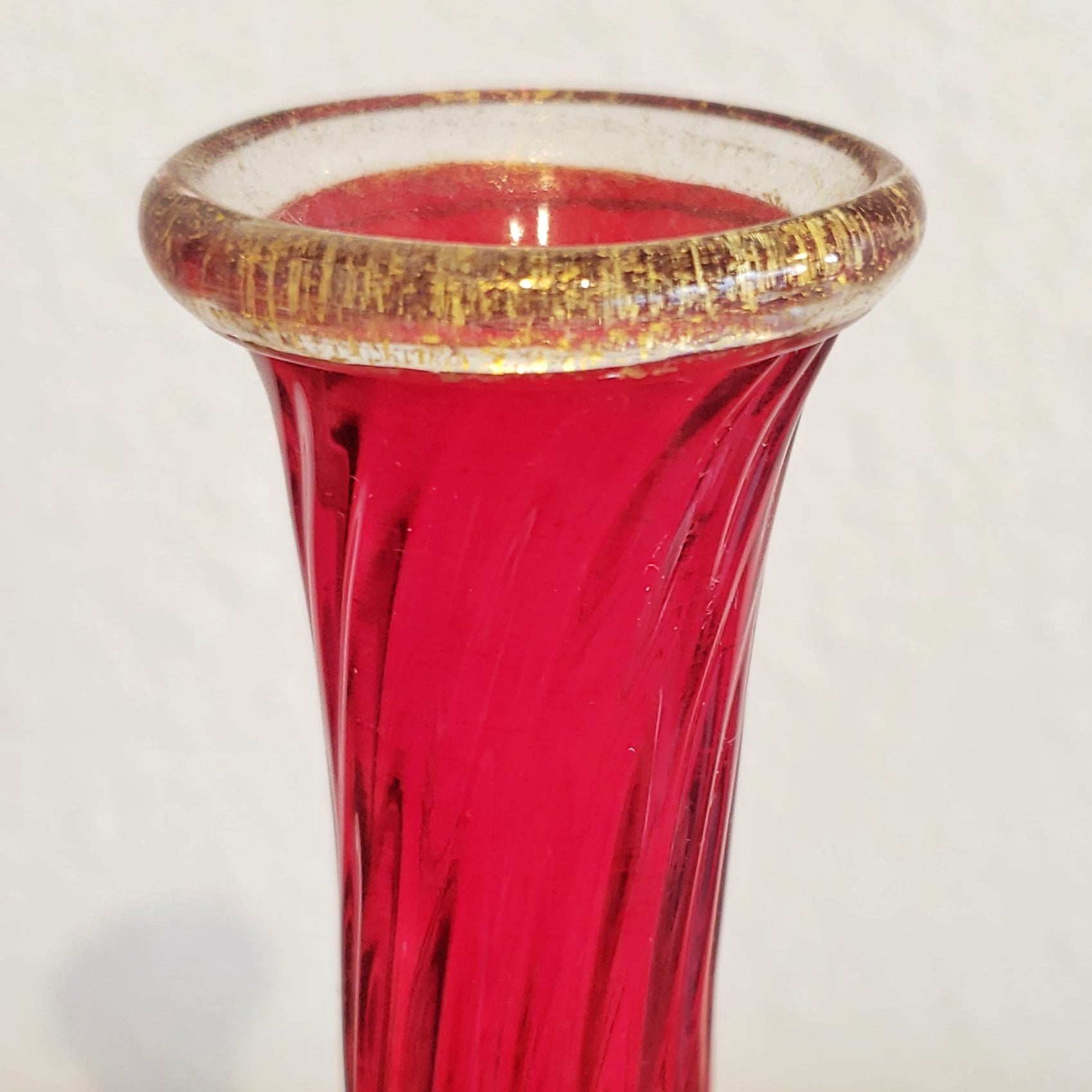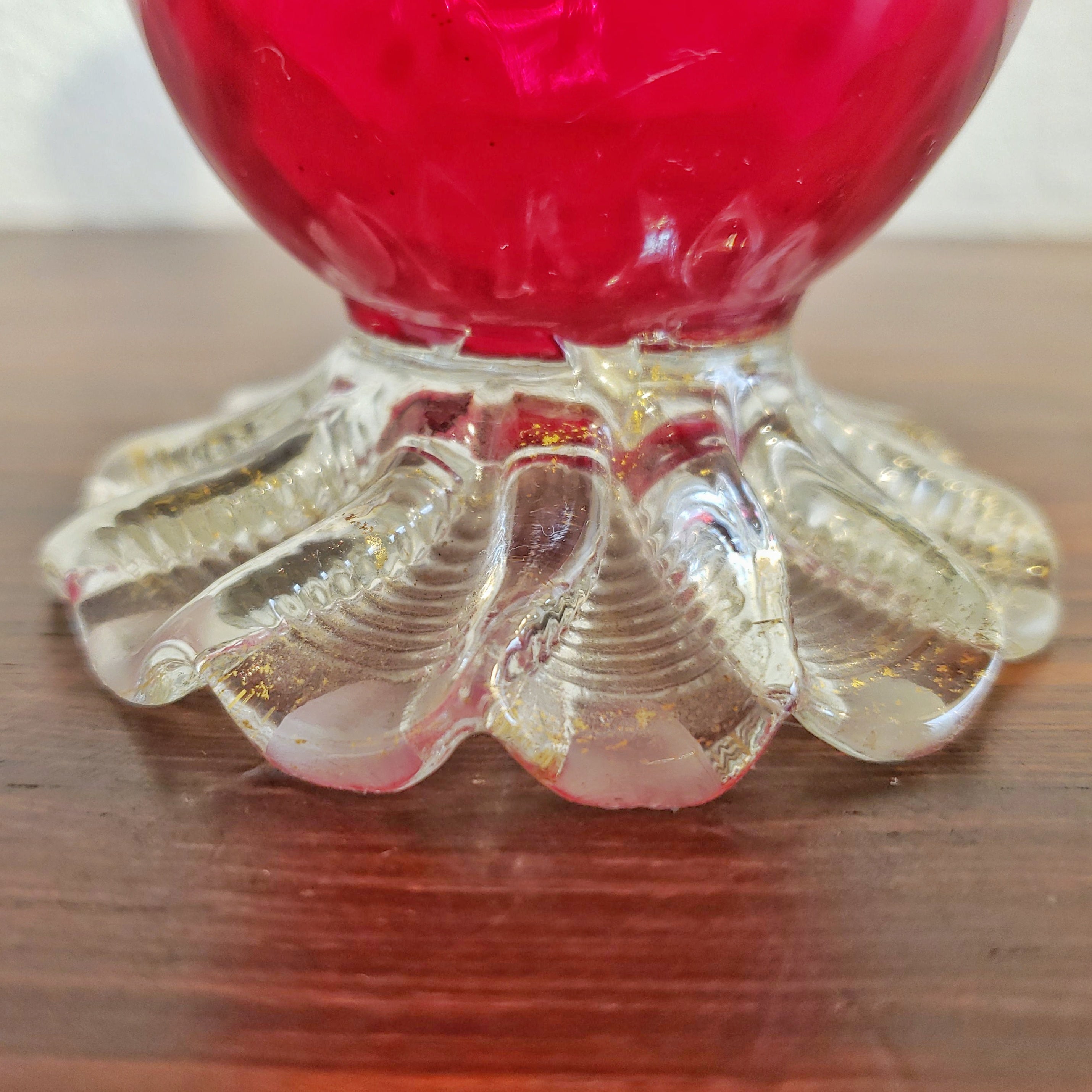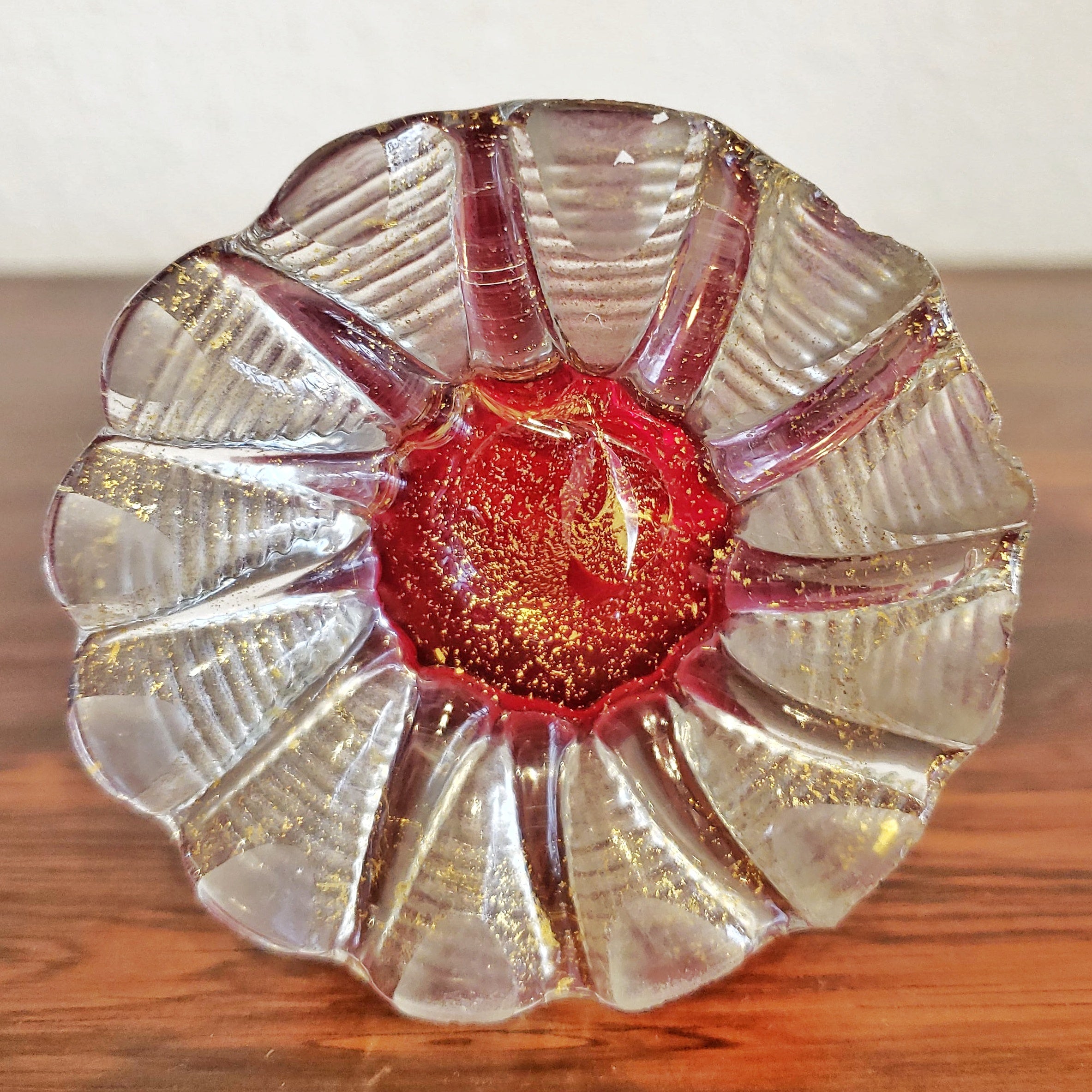 BAROVIER AND TOSO CARNELIAN RED MURANO GLASS VASE 2 of 2
CONTACT US HERE ABOUT THIS ITEM.
This carnelian red, mouth blown, murano glass bud vase by Barovier & Toso features a ruffled clear glass base, and clear glass rim with gold foil inclusions.  This is one of two almost identical vases that we currently have in stock.
Design Period - 1950 to 1959
Country of Manufacture - Italy
Style - Vintage, Mid-Century, Italian Modern, Hand-Crafted
Detailed Condition - Flawless — This vintage item is in its original state. It has no defects and no restorations.
Product Code - CRM-142562
Materials - Mouth-Blown Glass
Color - Clear, gold, red
Height - 10 inch
Diameter - 3 inch