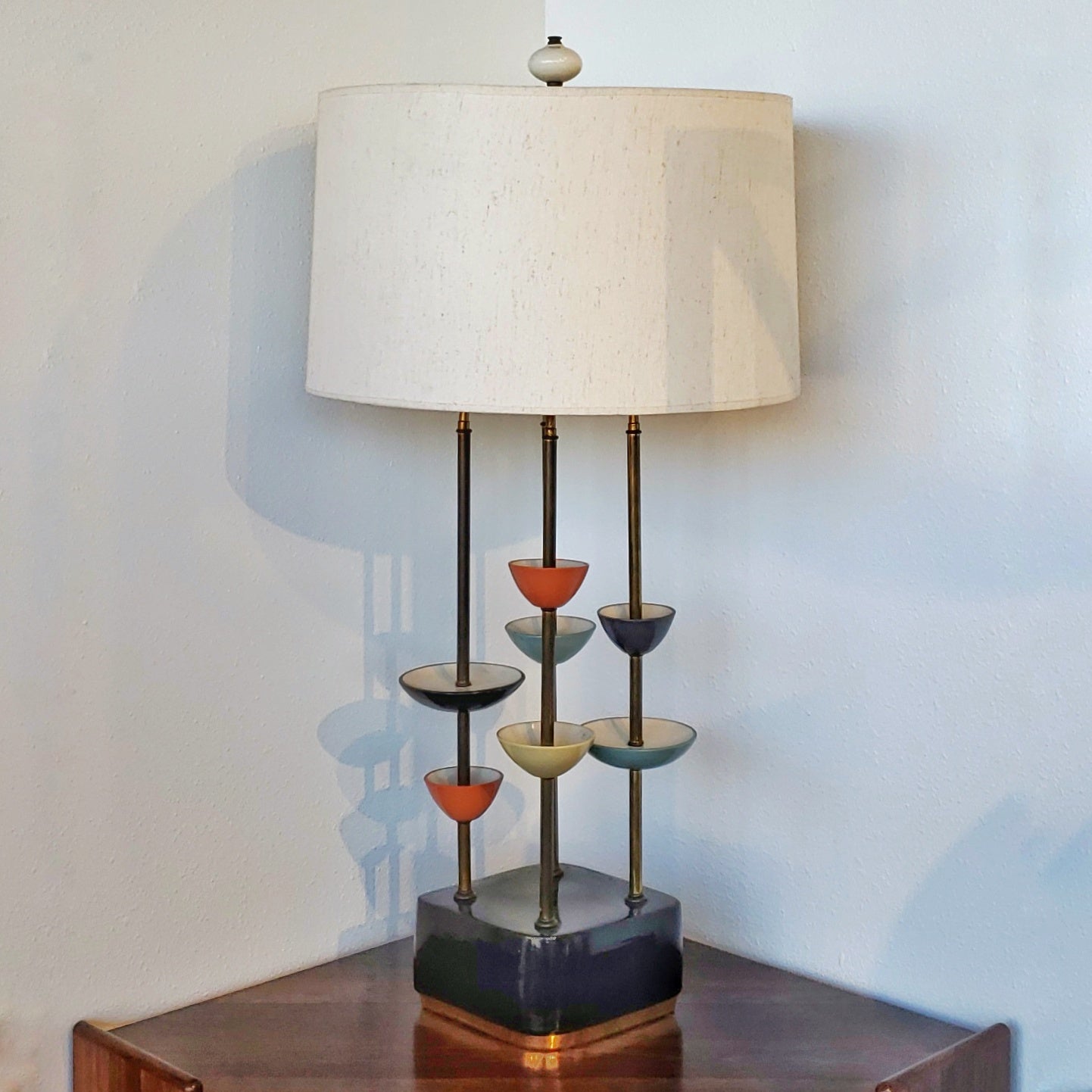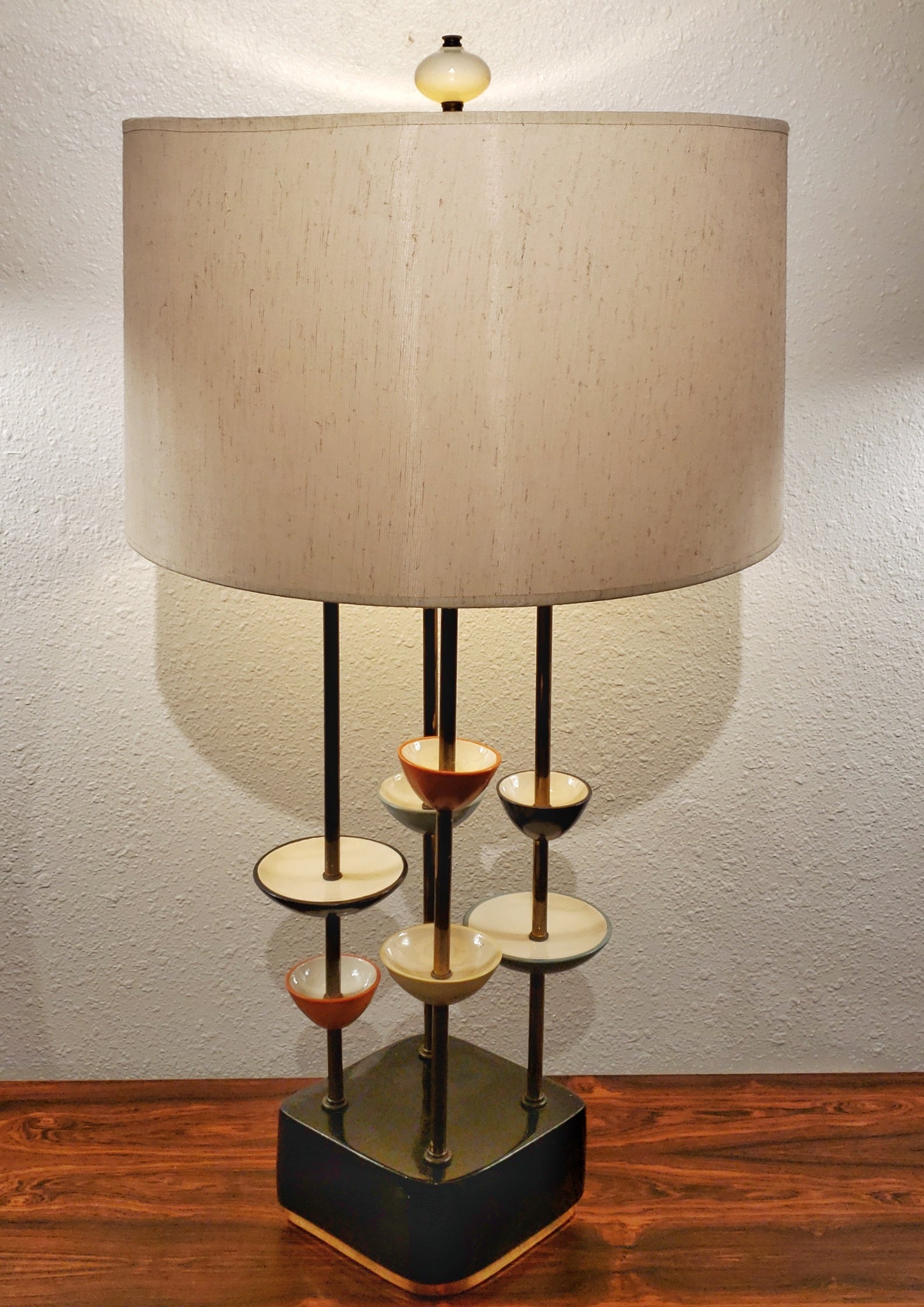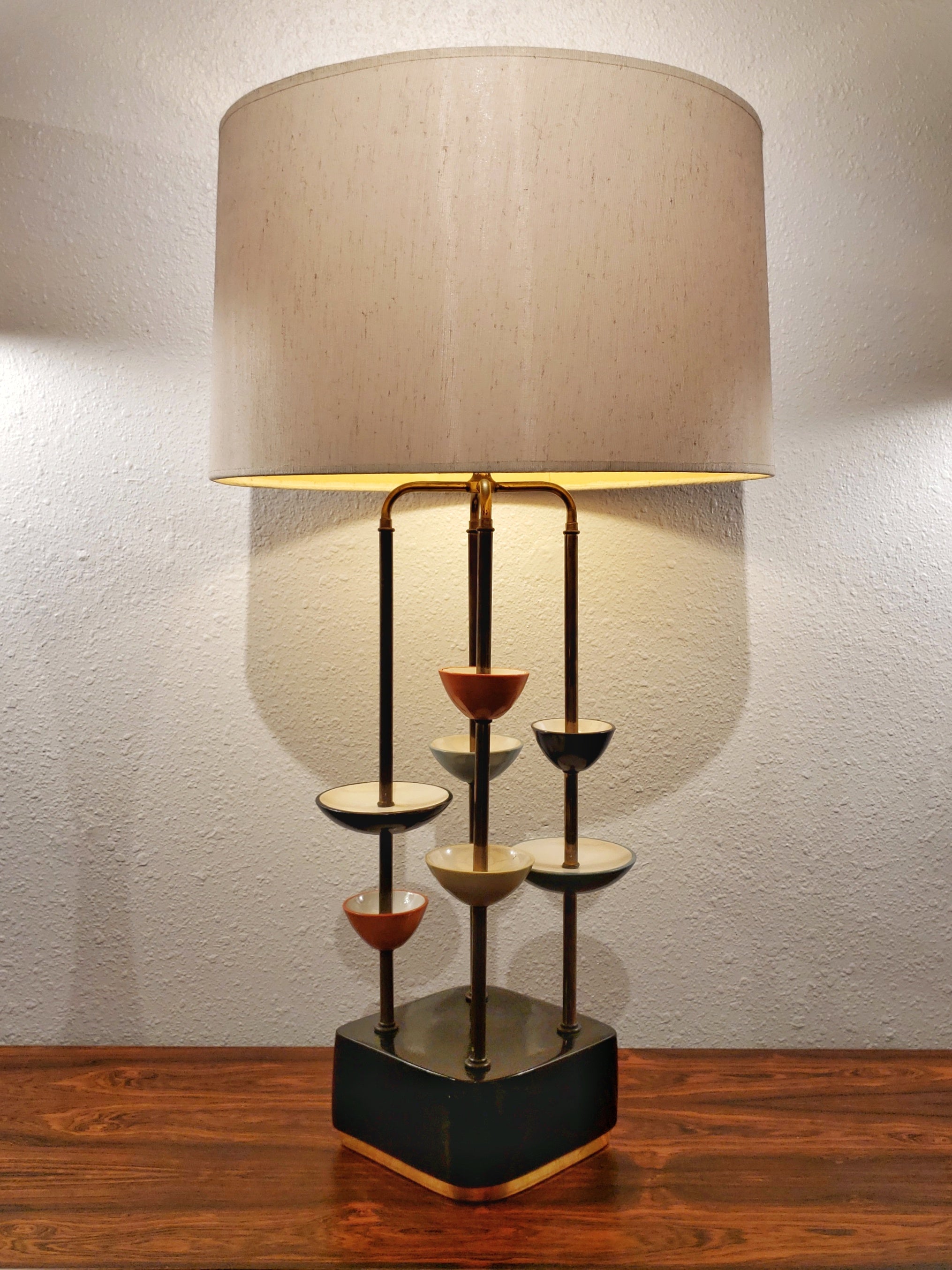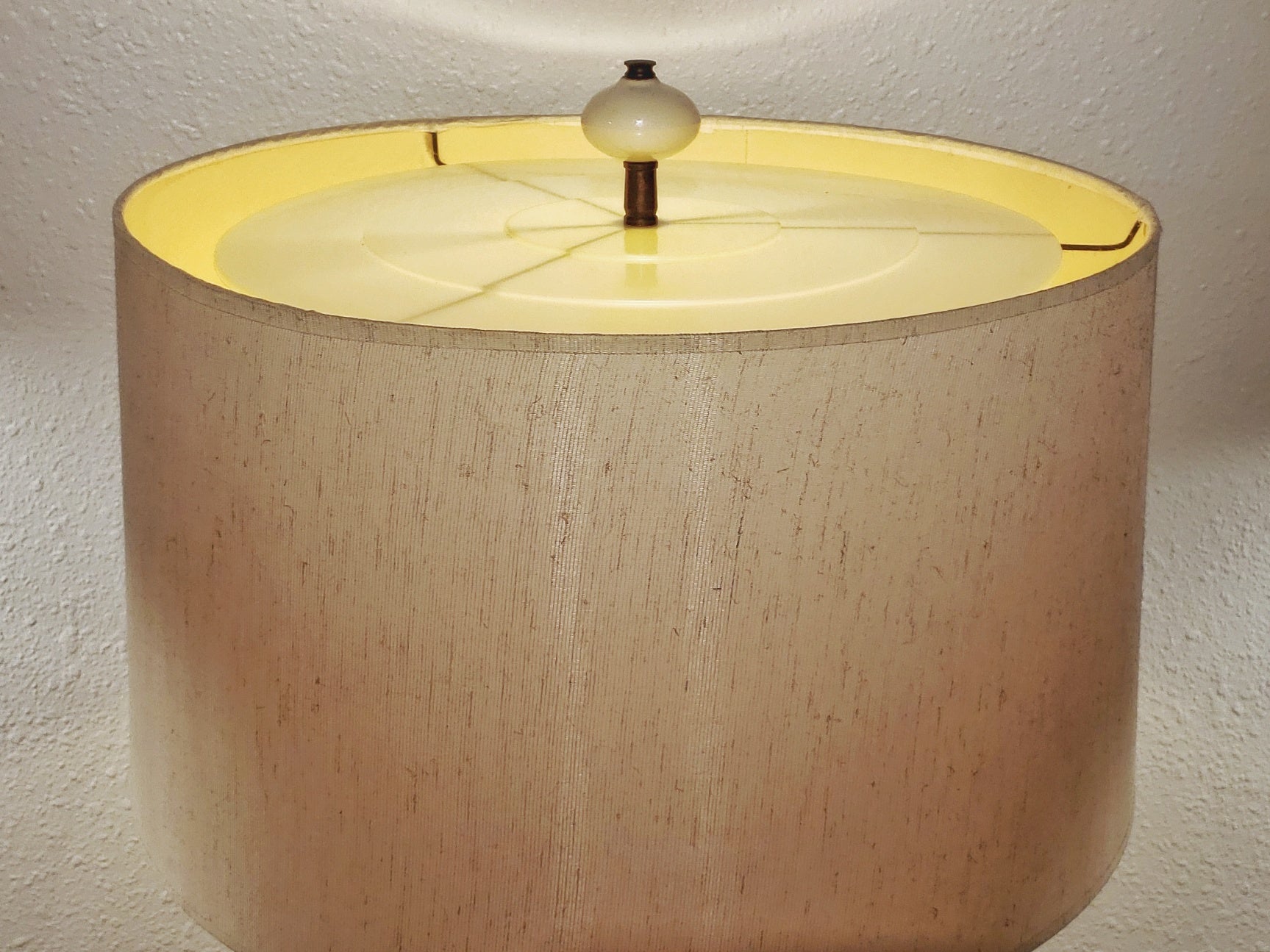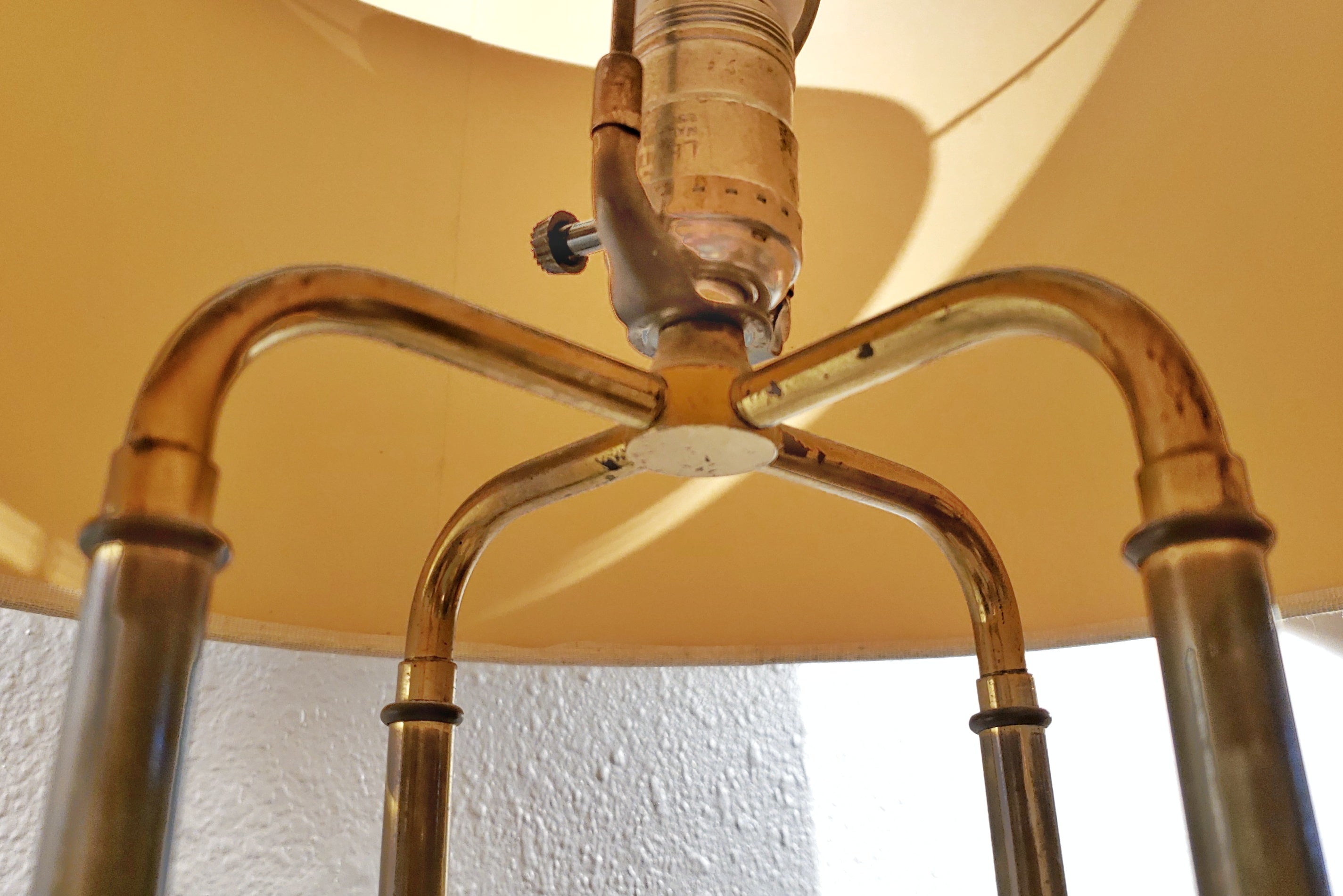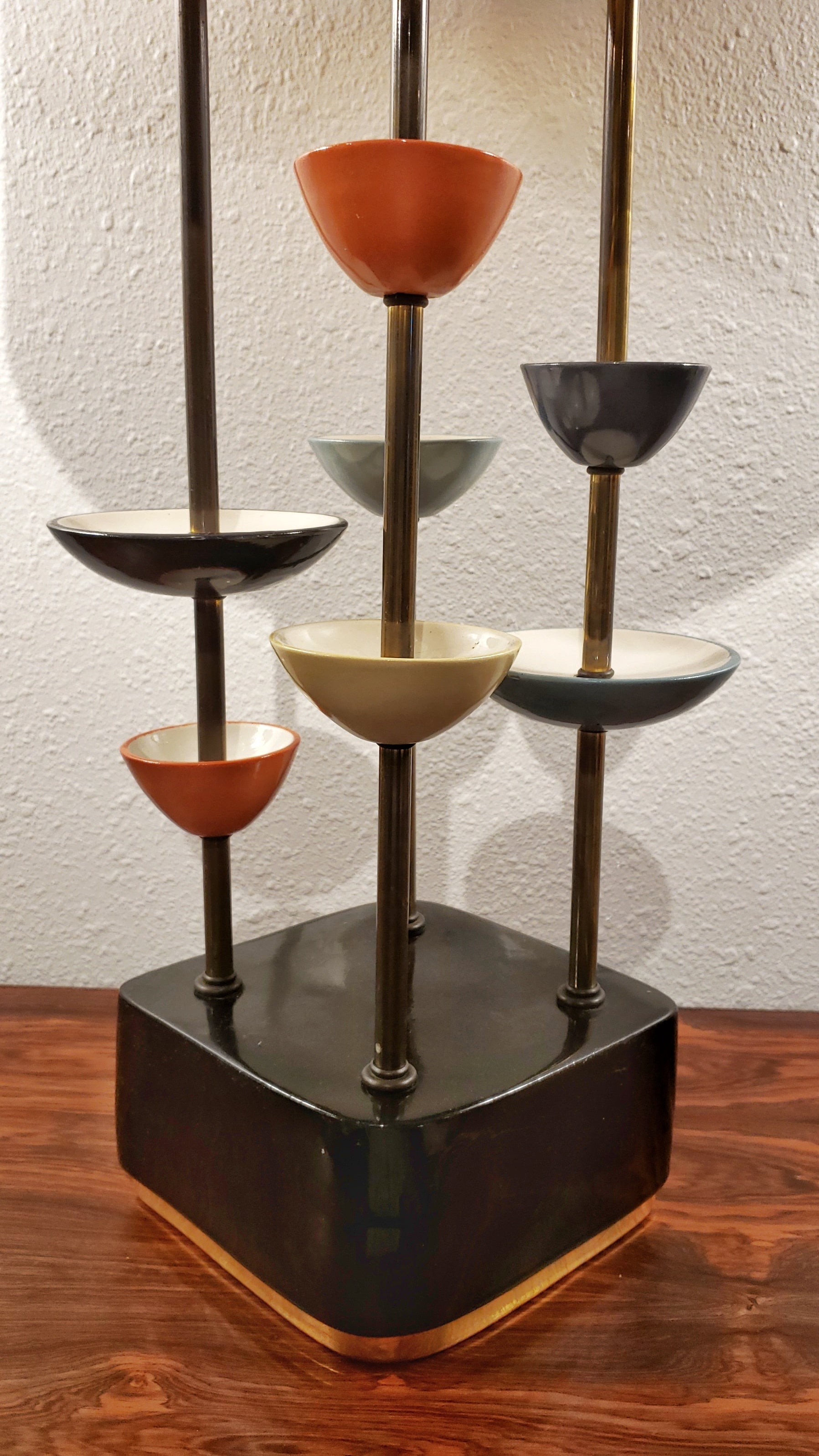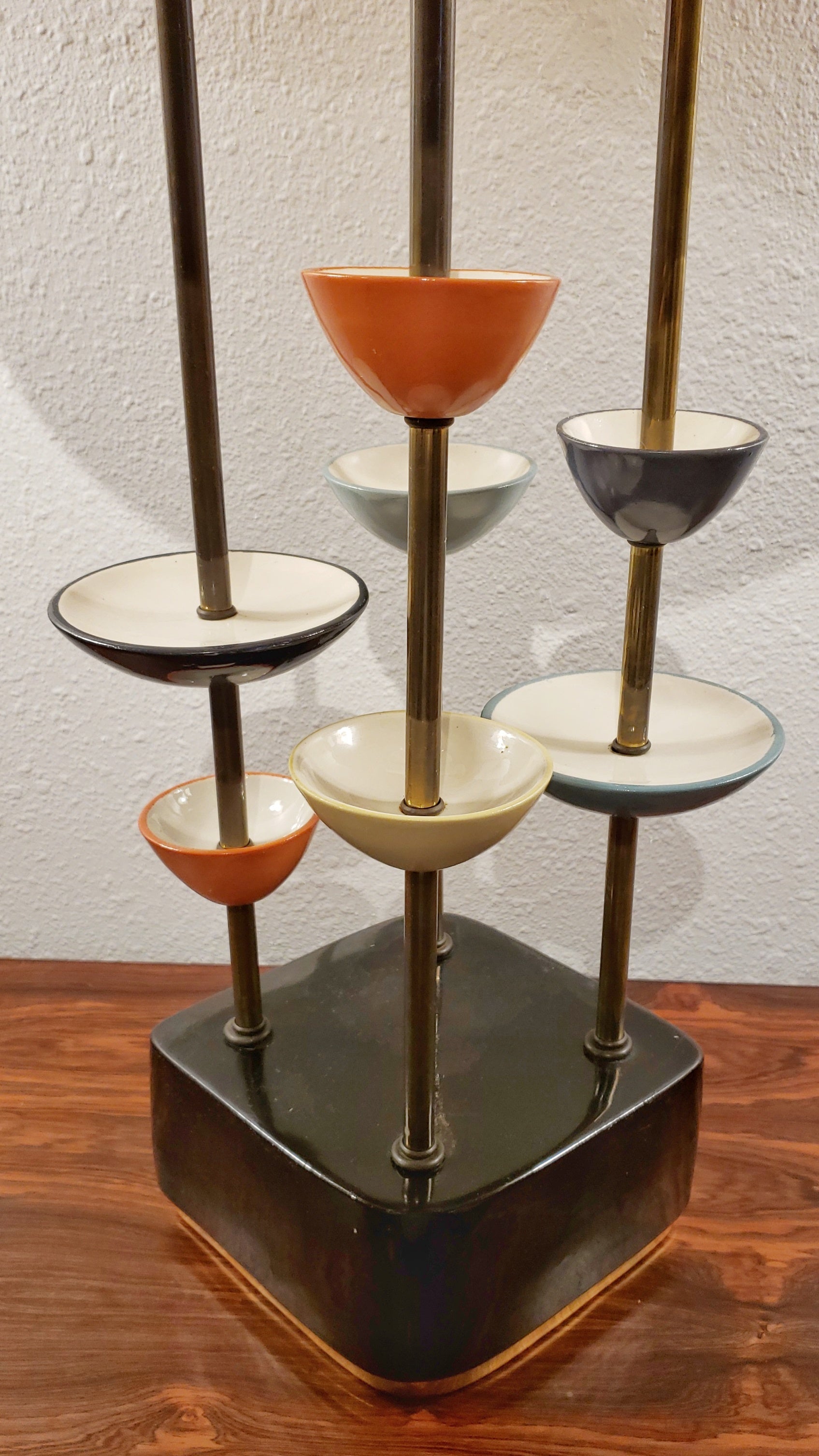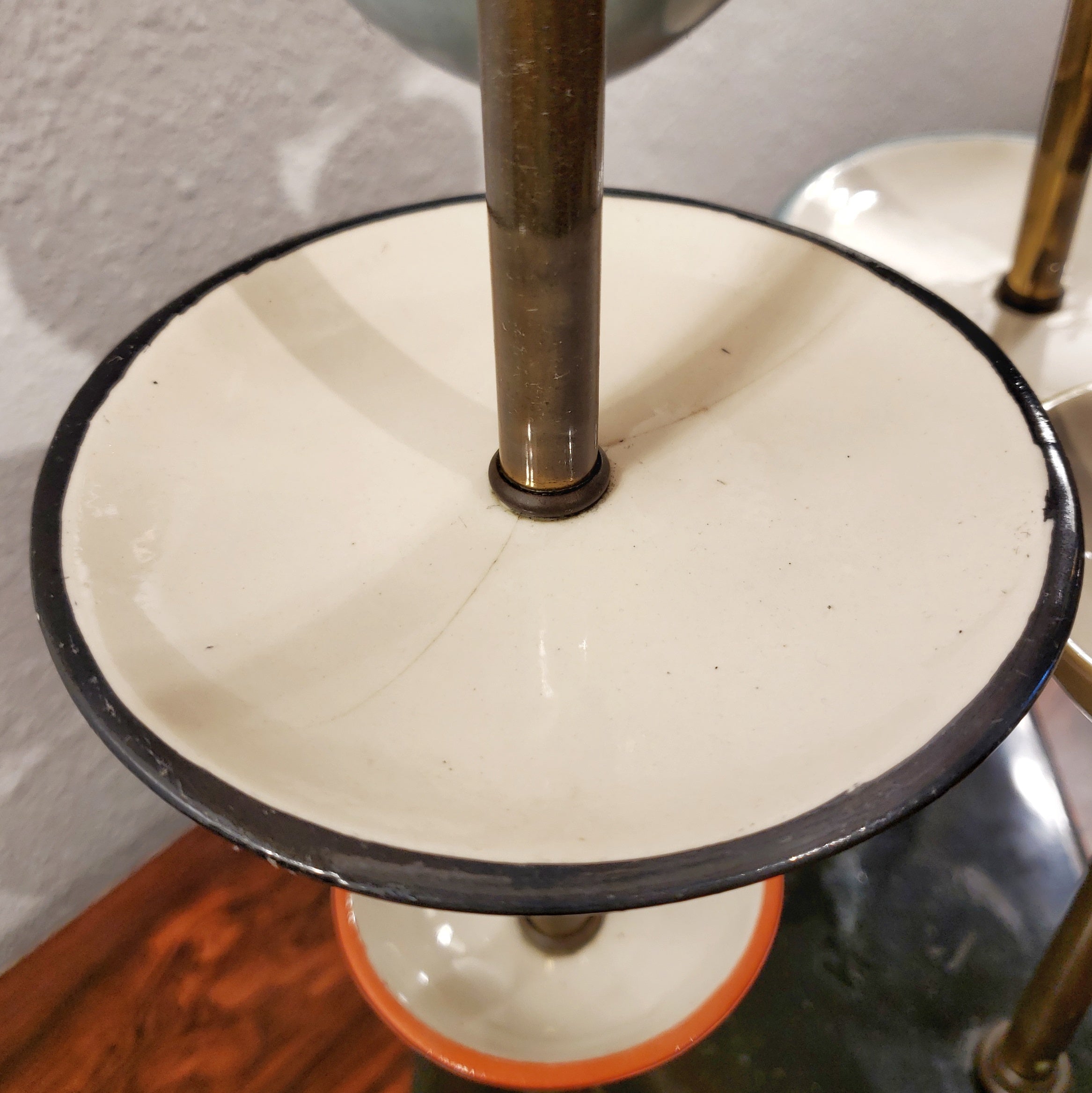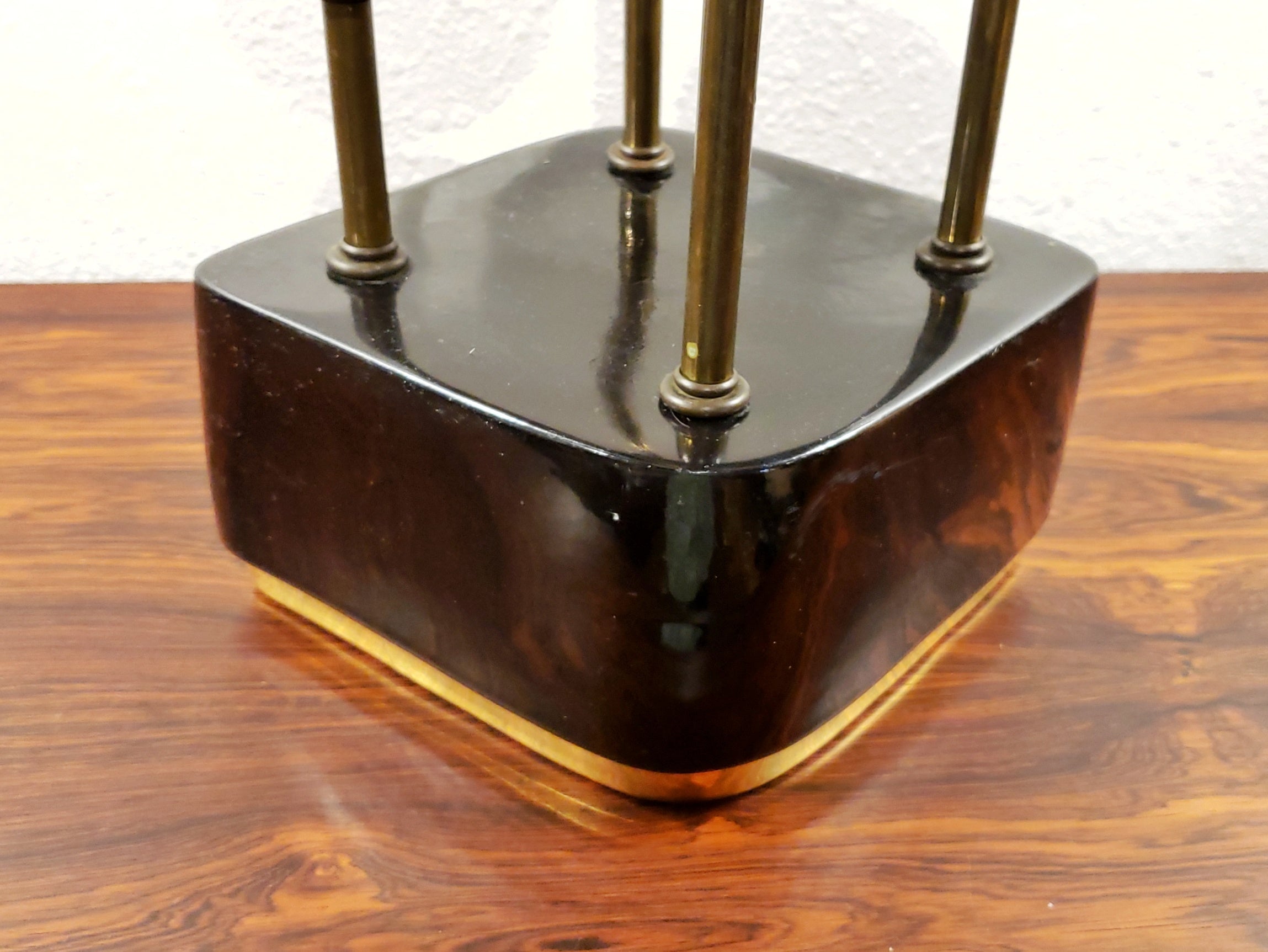 MODERN CERAMIC AND BRASS TABLE LAMP IN THE STYLE OF JOUVE
CONTACT US HERE ABOUT THIS ITEM.
This fun, modernist, mid-century table lamp consists of a naturally patinated brass framework mounted to a ceramic base.   The four-pole armature is decorated with multicolored, ceramic bowl-forms—very much in the style of important French ceramist, Georges Jouve.  The shade measures 9.5" in height, 19" in diameter.   The lamp stands 27.5" tall to the top of the socket.
Production Period – 1950-1959
Materials – CERAMIC, BRASS
Colors – MULTICOLOR
Condition – GOOD (fully functional, but shows signs of age: scuffs, dings, faded finishes, minimal upholstery defects, and/or visible repairs)
Additional Condition Details – one bowl has a non-structural, hairline glaze crack as shown; occasional areas of light crazing on the base.
Plug – N. AMERICAN
Height (in.) – 27.5
Diameter (in.) – 19.0