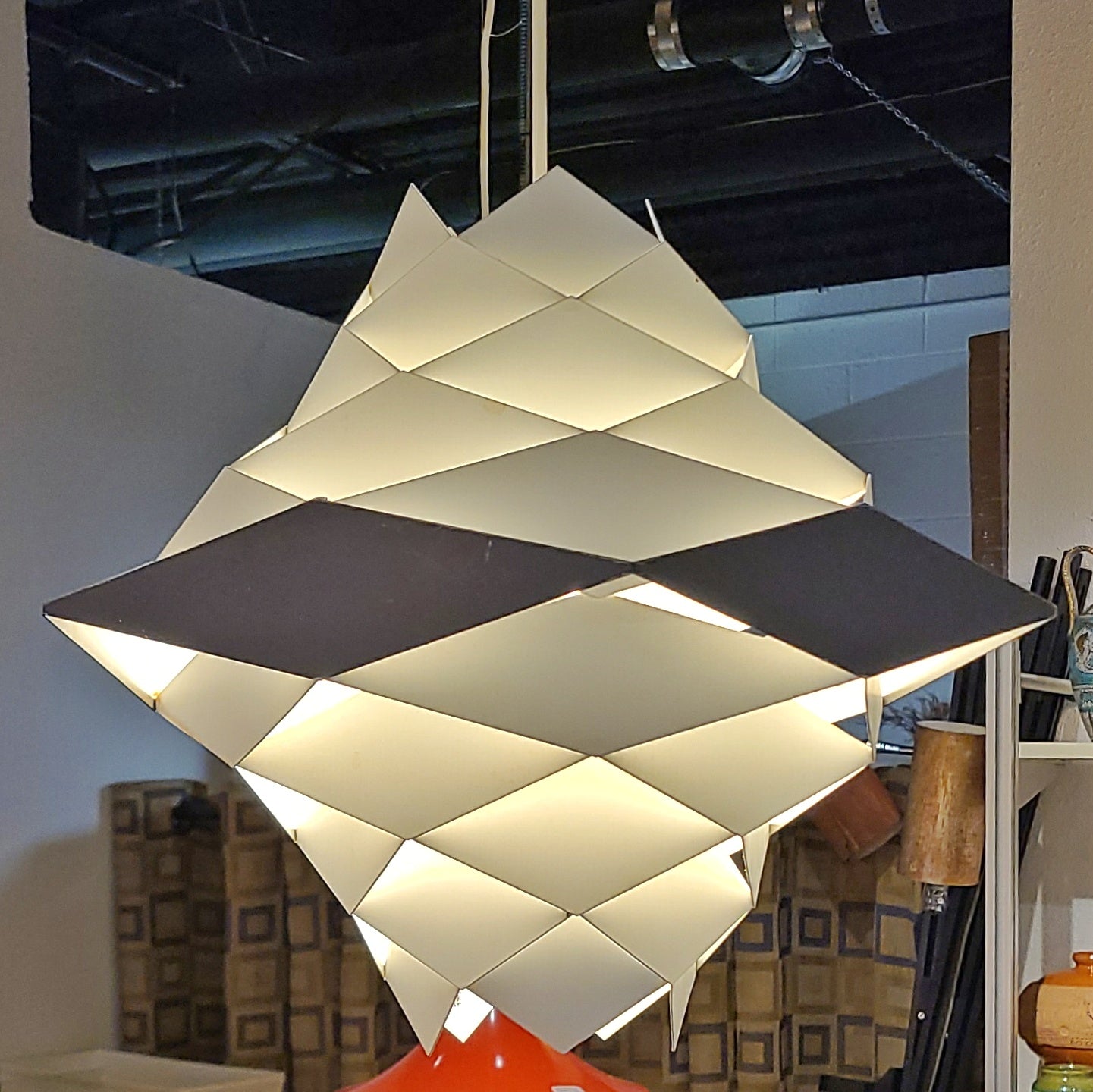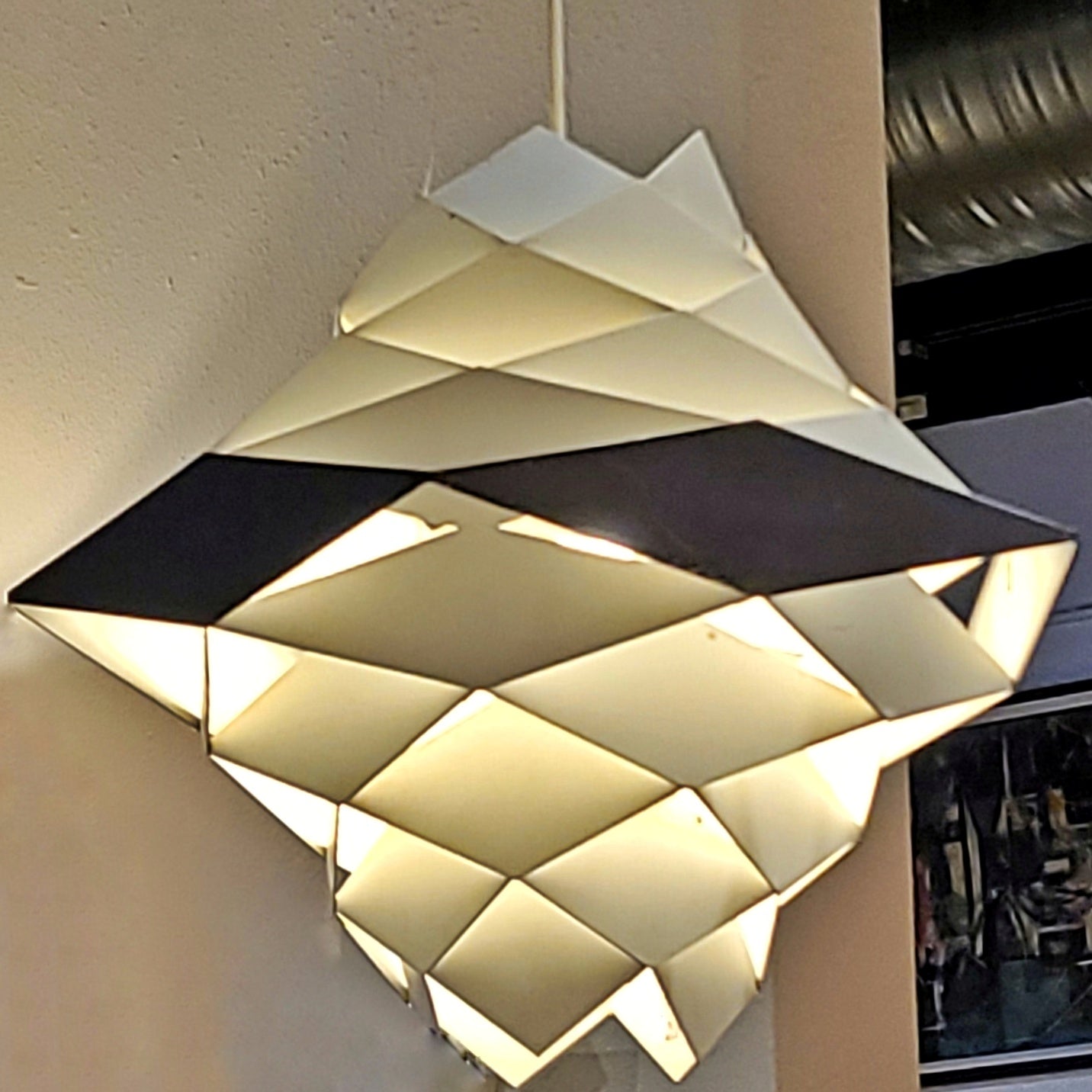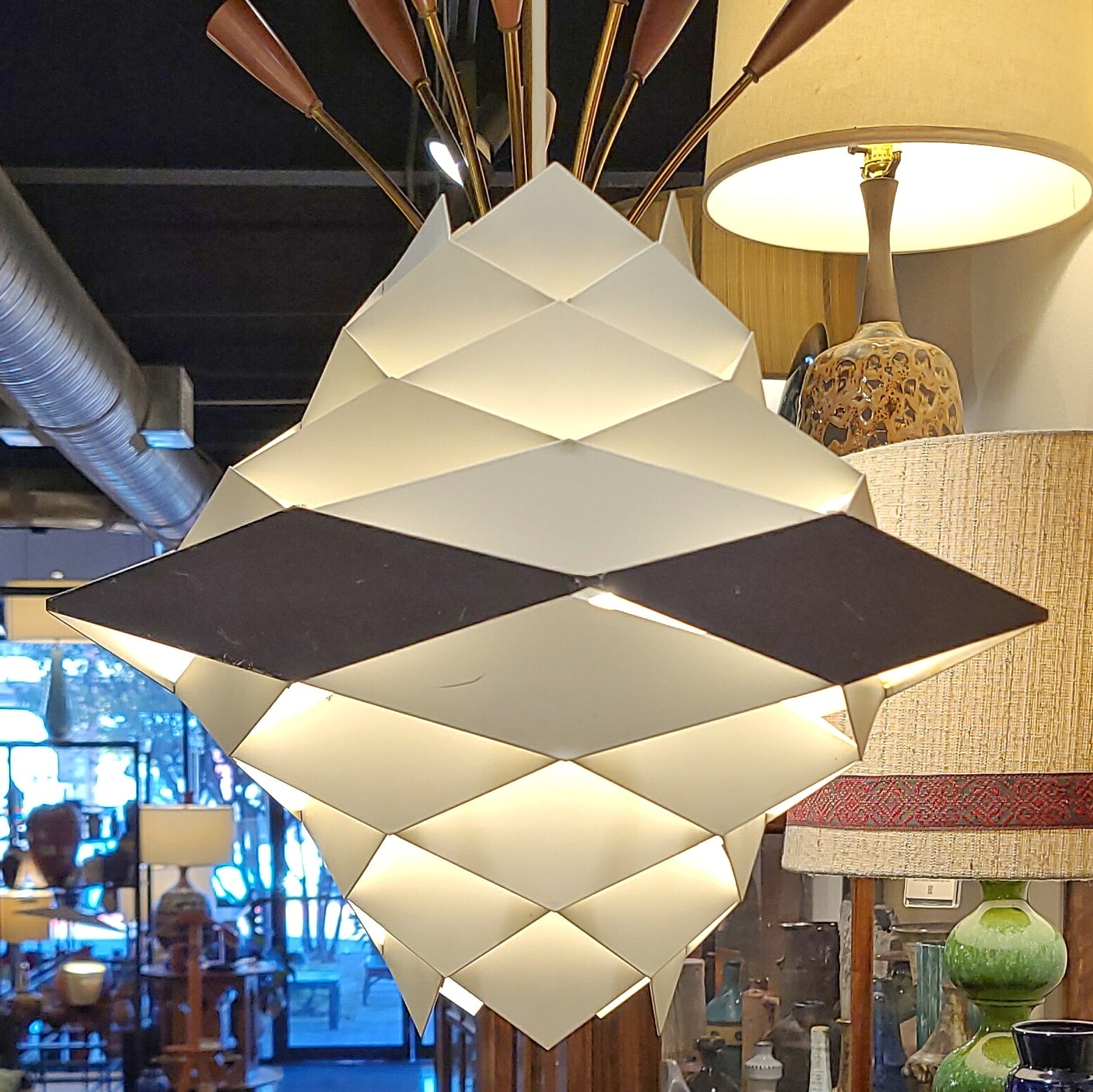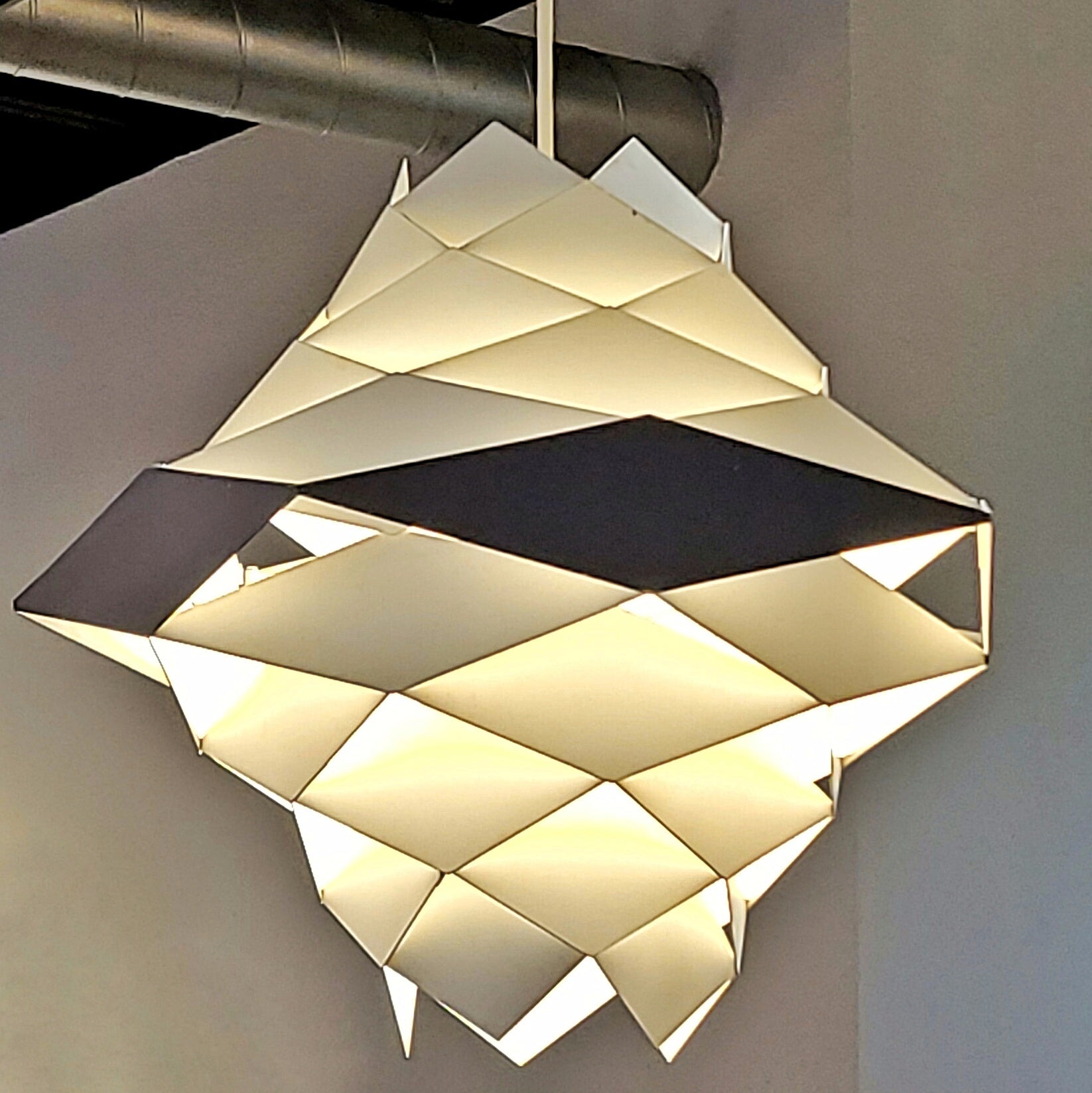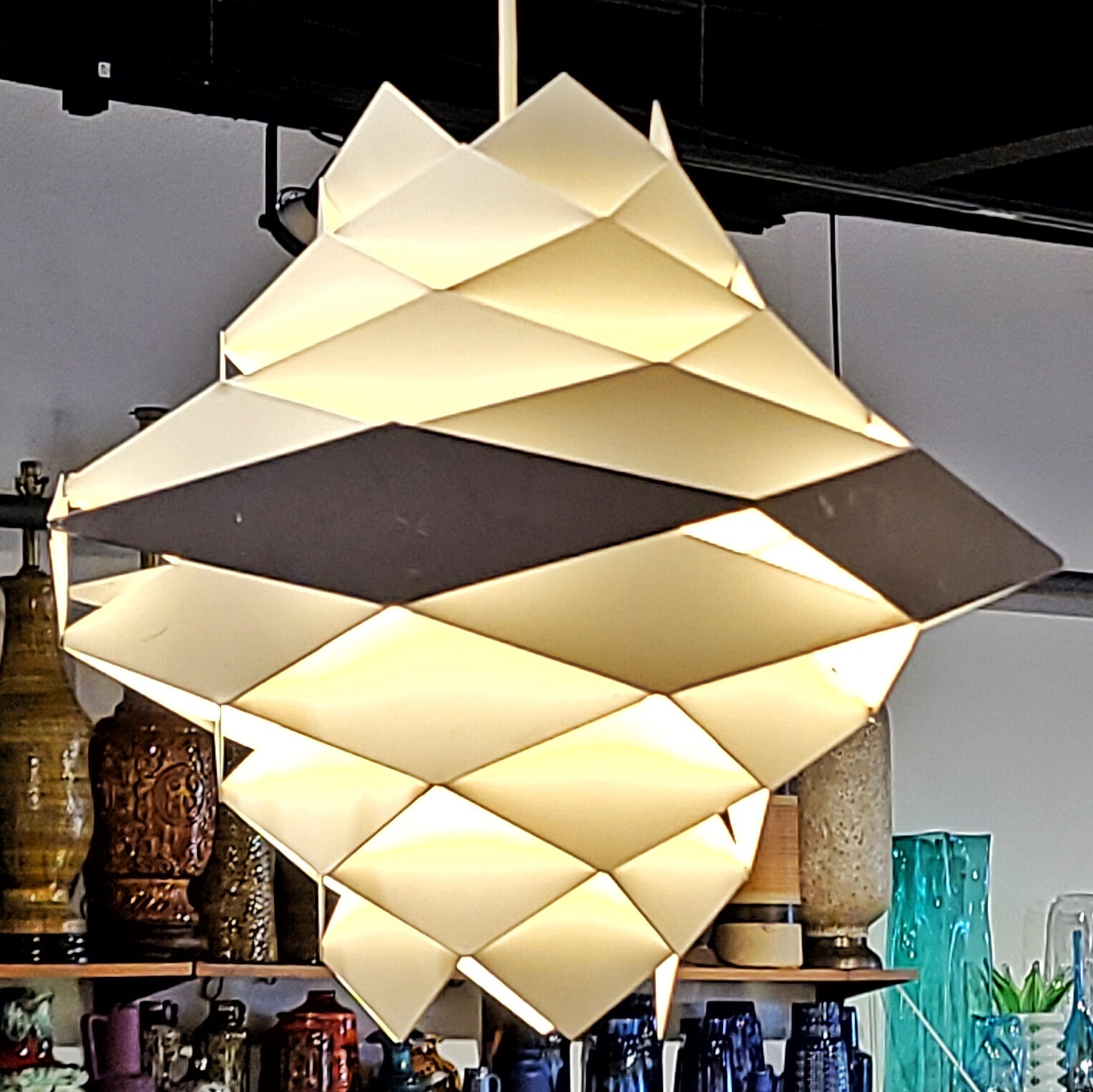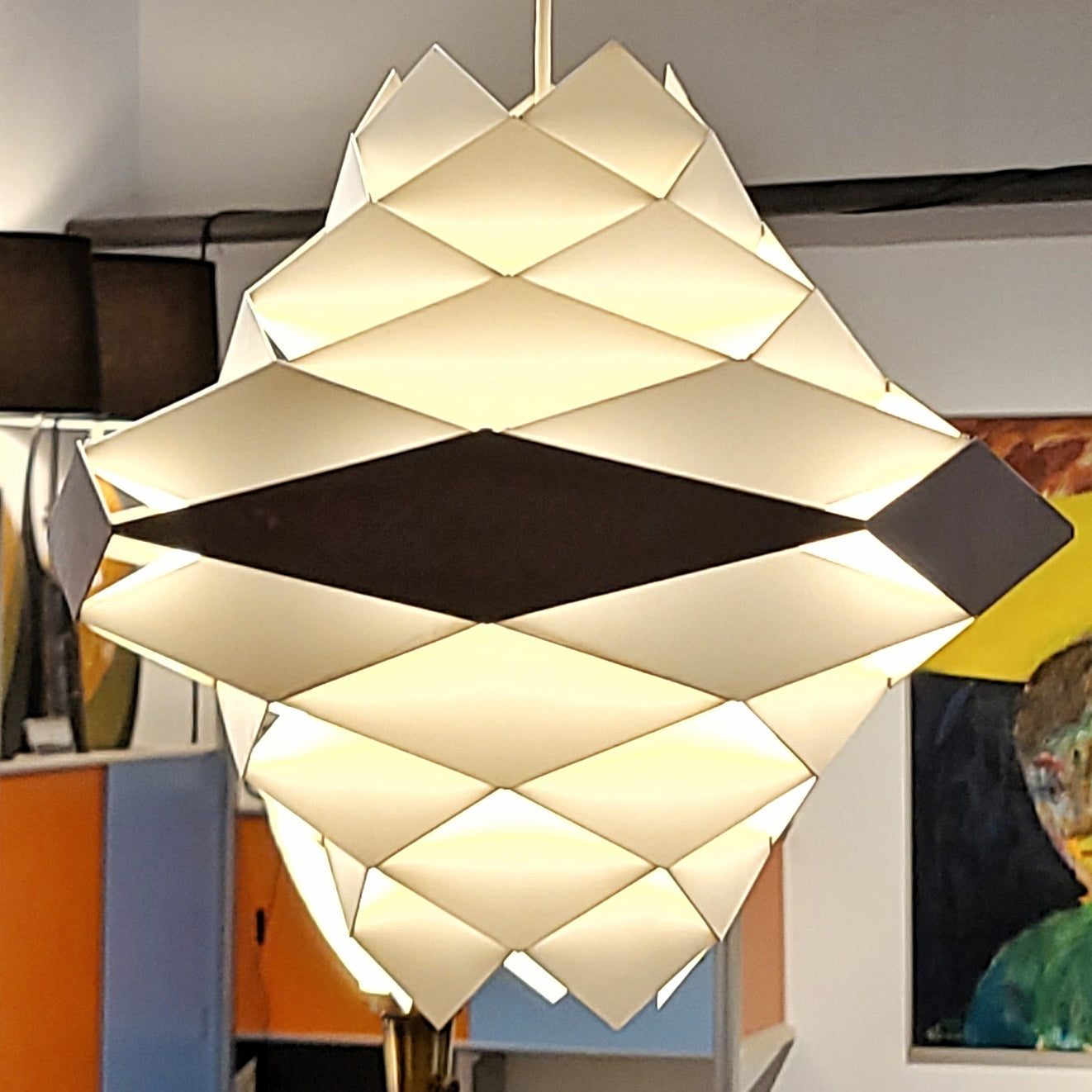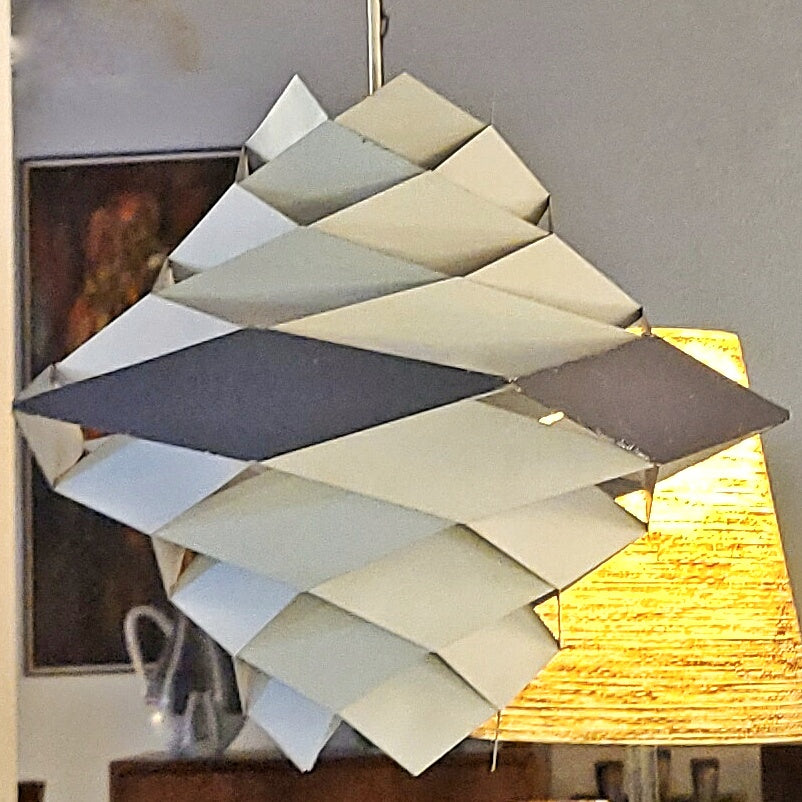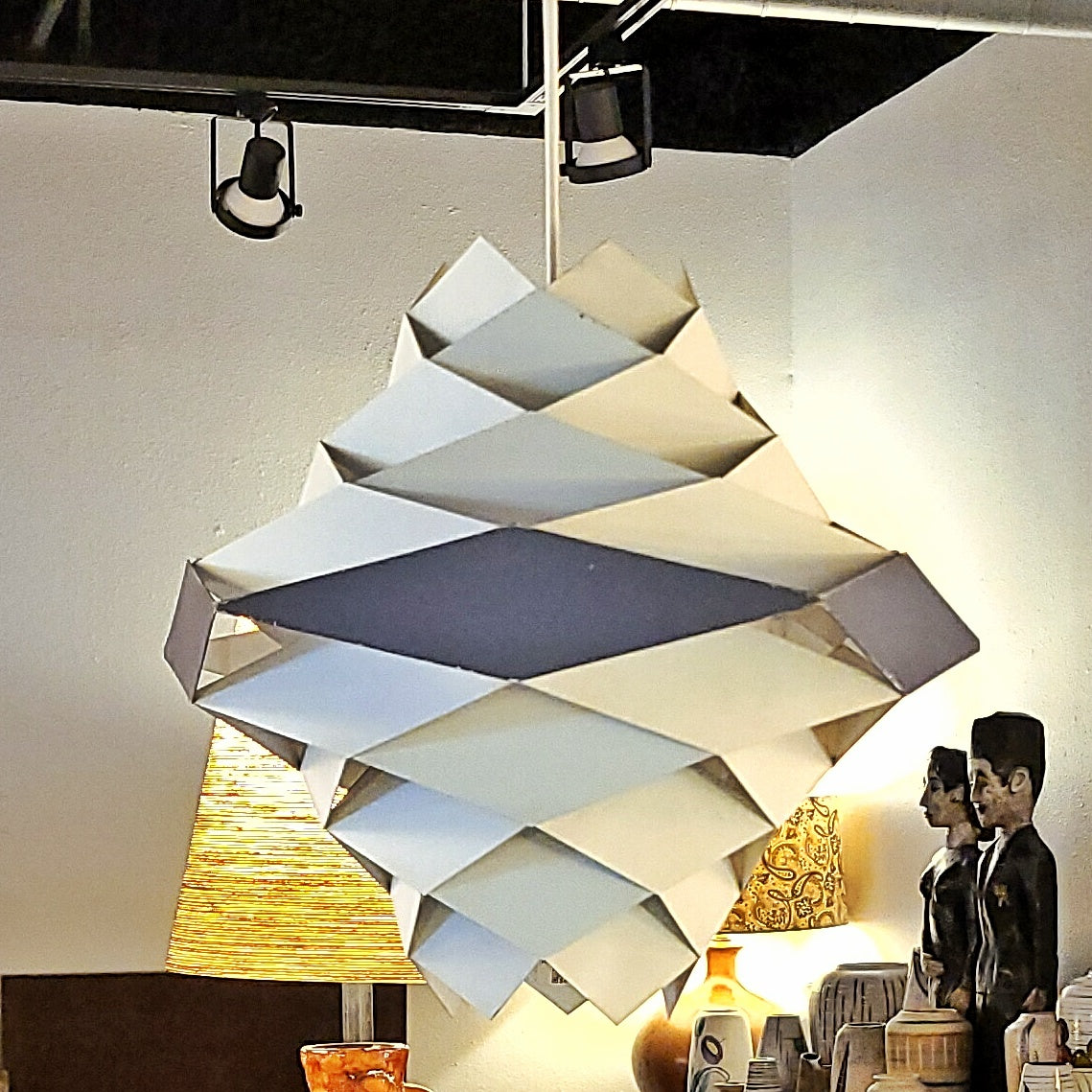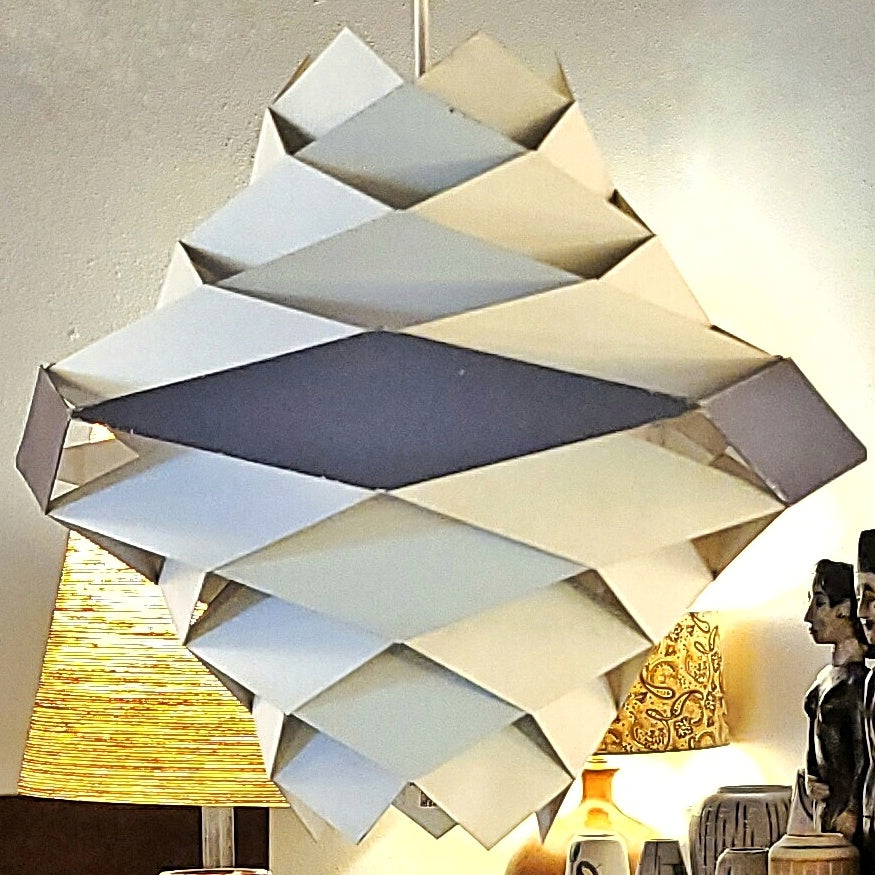 'SYMFONI' PENDANT BY PREBEN DAL FOR HANS FØLSGAARD (1960s)
CONTACT US HERE ABOUT THIS ITEM.
A spectacular pendant light fixture from Preban Dal's legendary 'Symfoni' series, designed in the early '60s for Hans Følsgaard Elektro A/S of Denmark. The steel frame is painted white and gray and comprises rings of rhomboid facets—evoking origami—that diffuse the internal light and scatter it in visually interesting patterns. It is fully functional and in very good vintage condition, showing some age-appropriate wear and a limited amount of oxidation.
PREBEN DAL largely remains a mystery. Thanks to a vintage advertisement printed in an early issue of the historic Danish design magazine Mobilia, were persuaded that the correct spelling of his surname is 'Dal' rather than 'Dahl.' More importantly, it is very well documented that he designed the fantastic and immediately recognizable 'Symfoni' range of pendant lamps and sconces in the very early 1960s for the lighting manufacturer HANS FØLSGAARD A/S of Copenhagen. Further snippets of somewhat less certain biography include an alleged partnership with a Danish architect named Ole Bang, from 1959 to 1976, and the publication in 1957 of a pamphlet on Greek temples and, in 1969, of a book entitled Fritidshuset about the architecture of vacation homes.
DETAILS
Designer – PREBEN DAL (1929–1980)
Design Period – 1960s
Maker – HANS FØLSGAARD A/S
Production Period – 1960s
Origin – DENMARK
Styles/Movements – DANISH MODERN; SPACE AGE
Materials – STEEL, ENAMEL
Colors – WHITE, GRAY
Power – UP TO 120V (US STANDARD), HARDWIRED
Condition – Very good vintage condition; without defects, but showing slight traces of age and use.
Dimensions – 15" DIAM. × 15" H