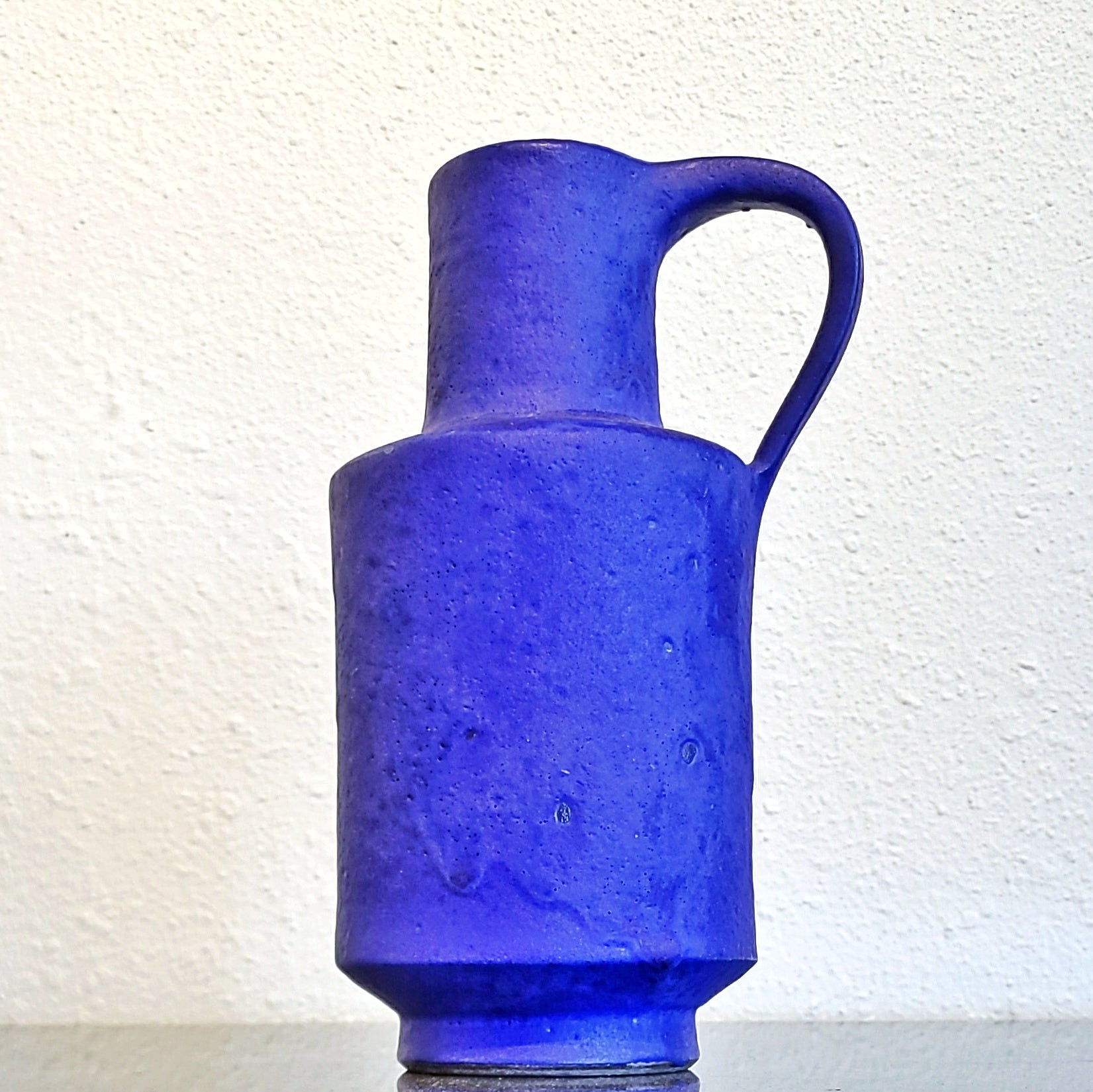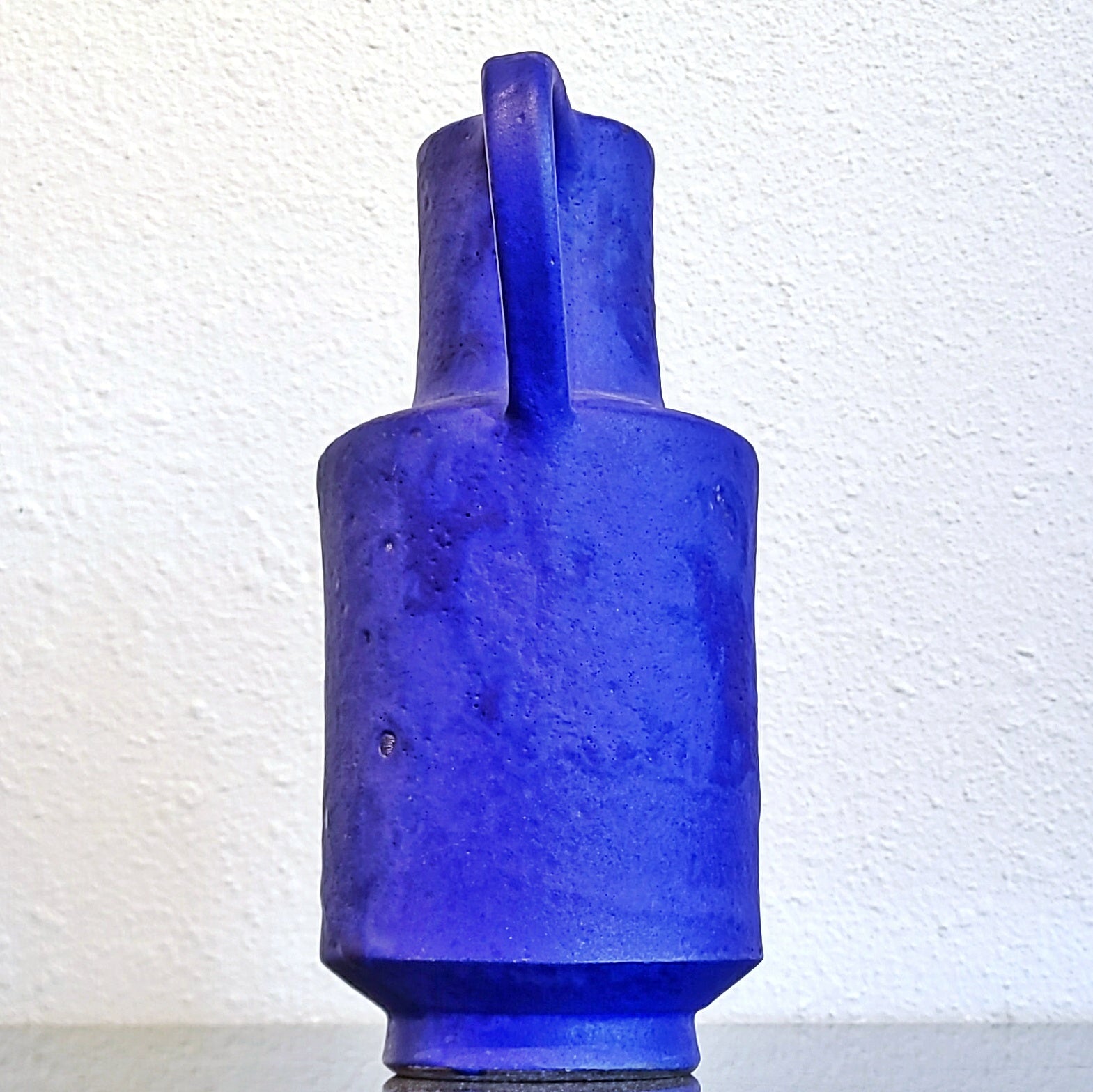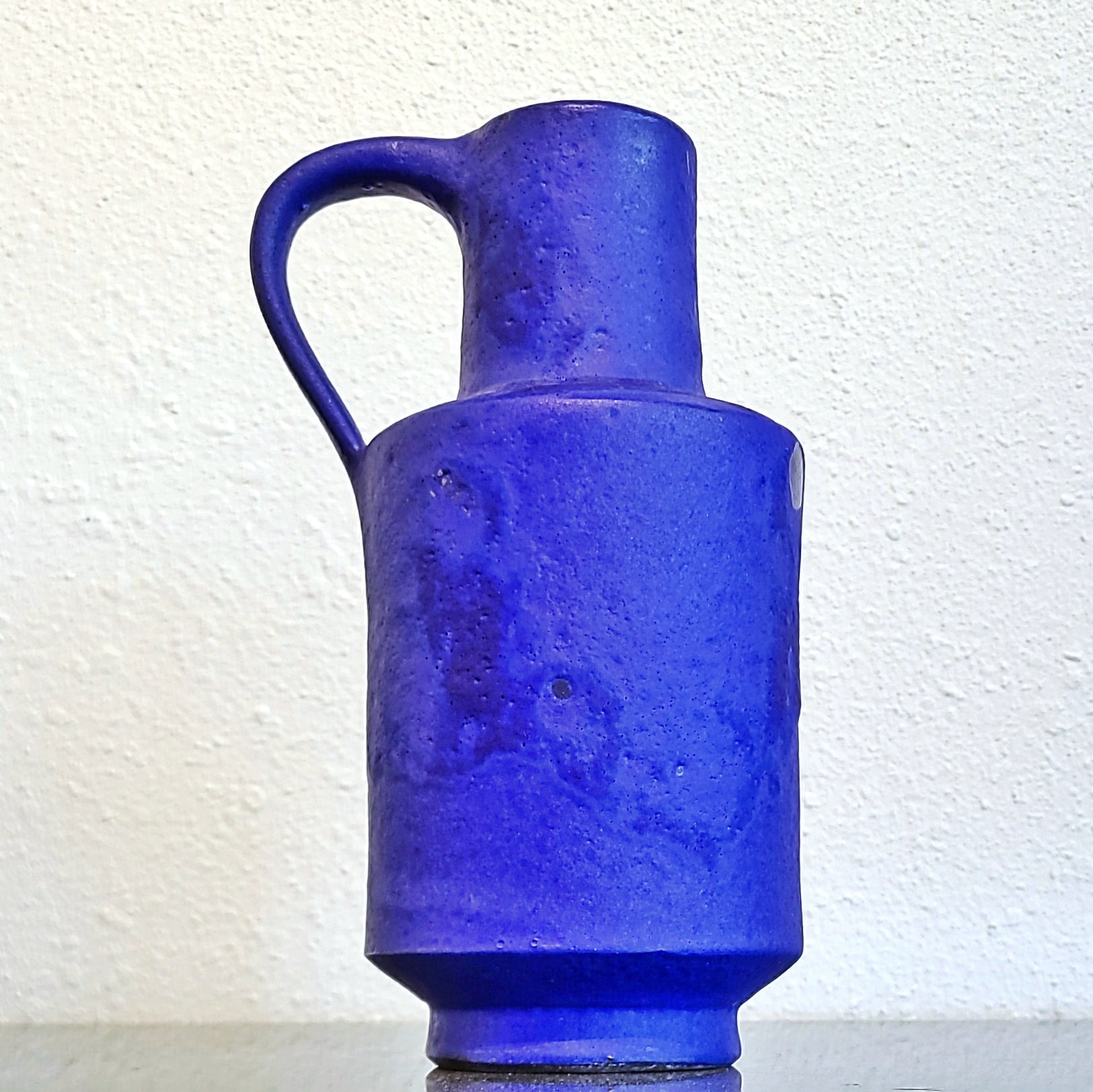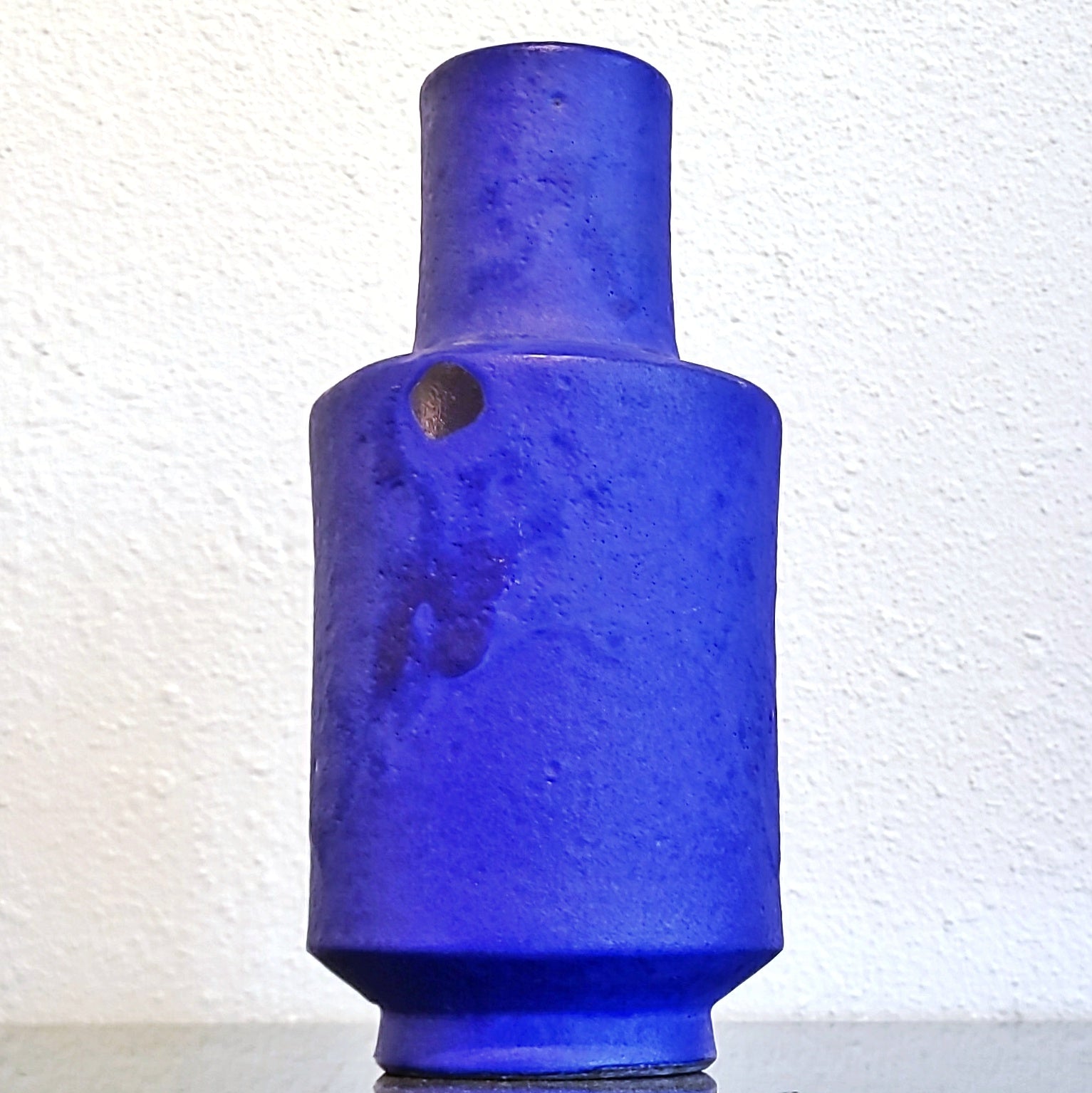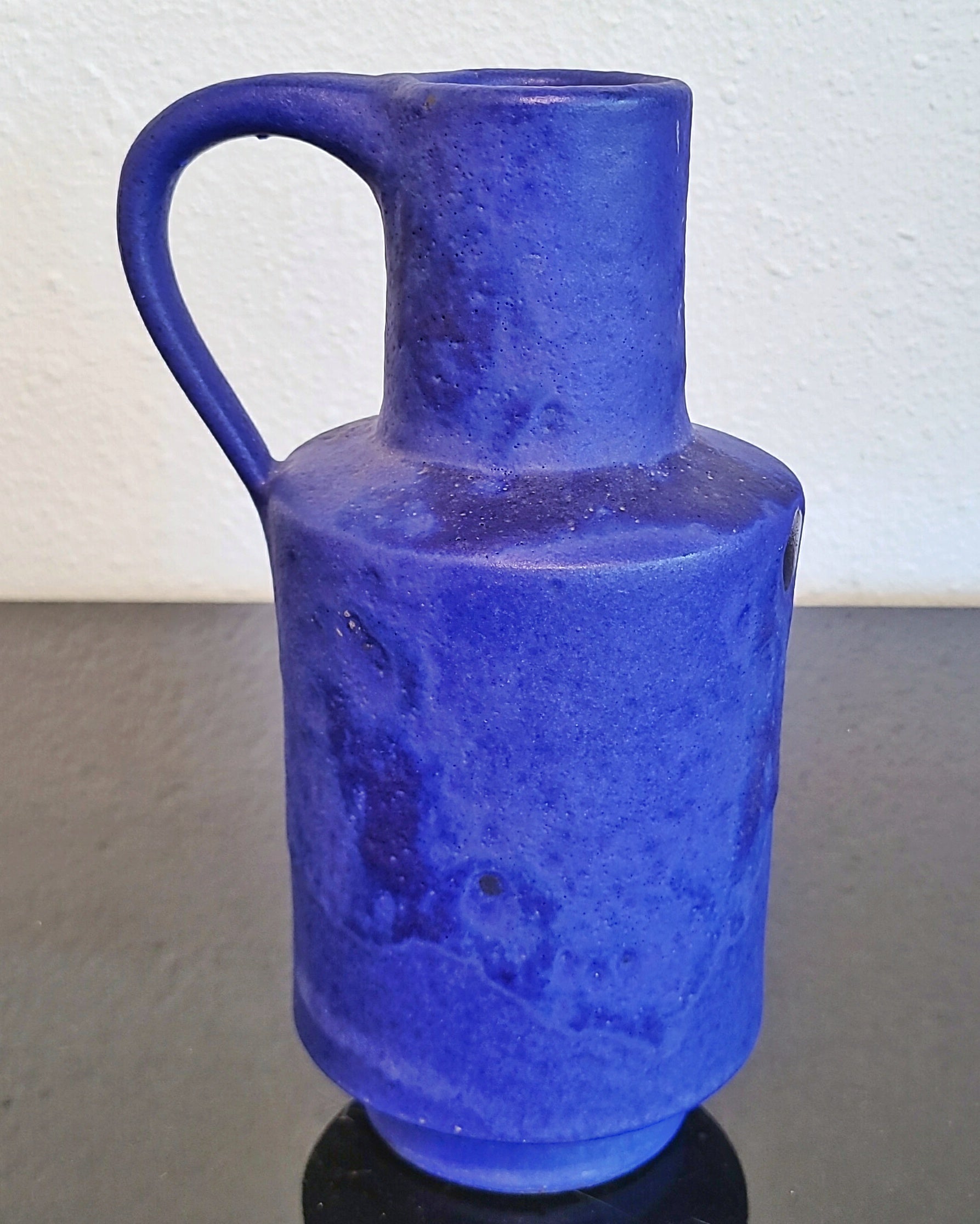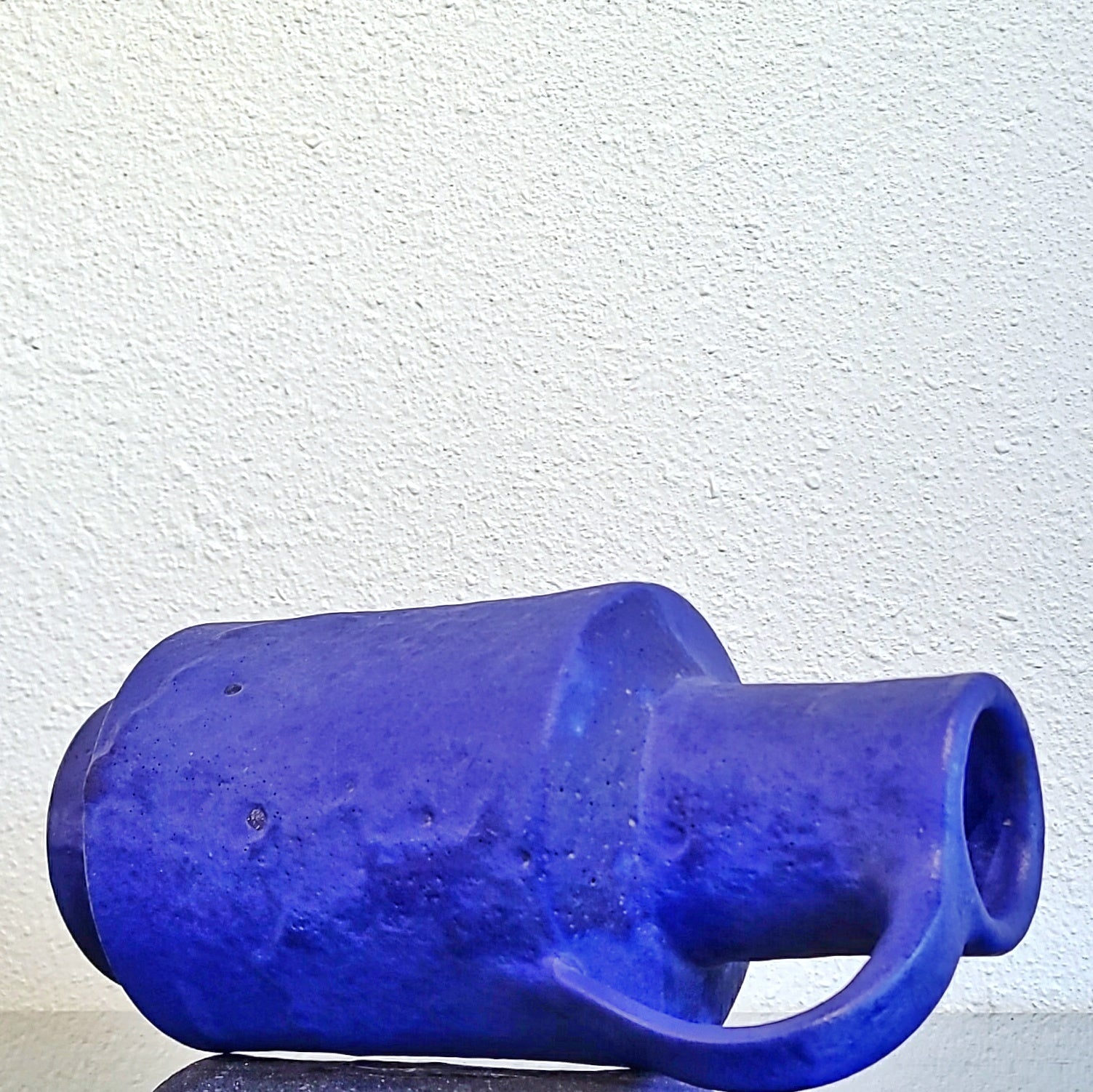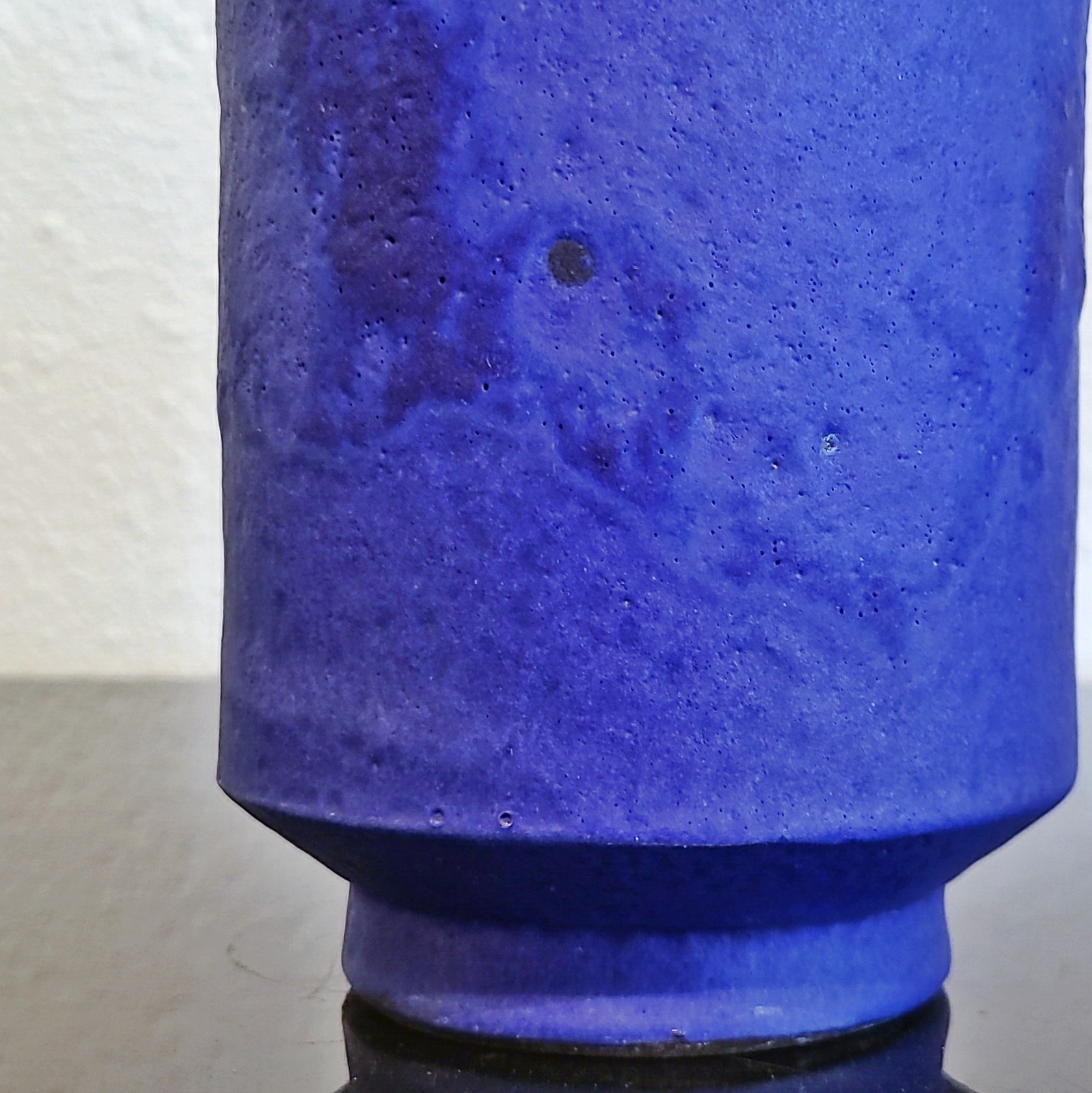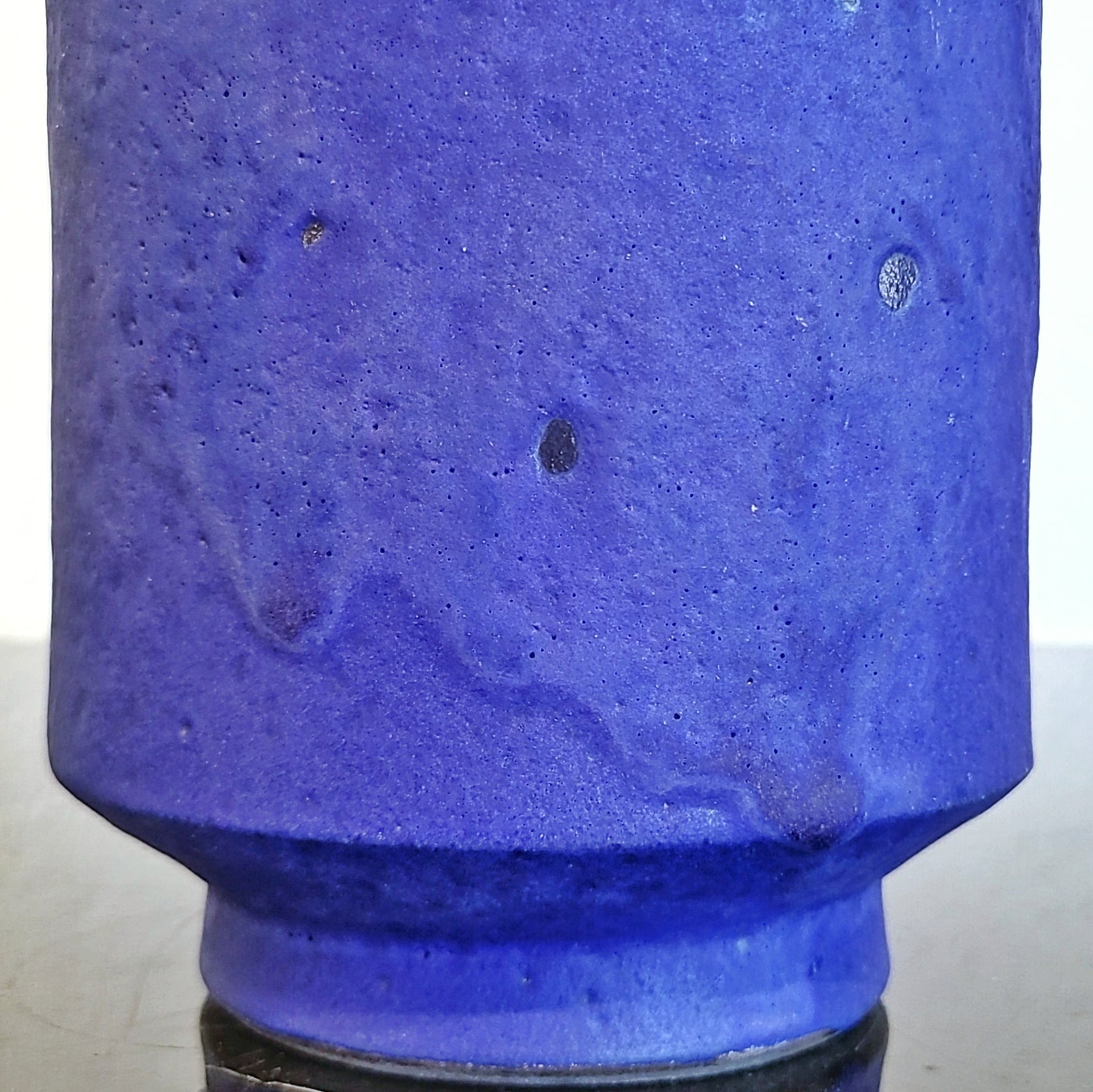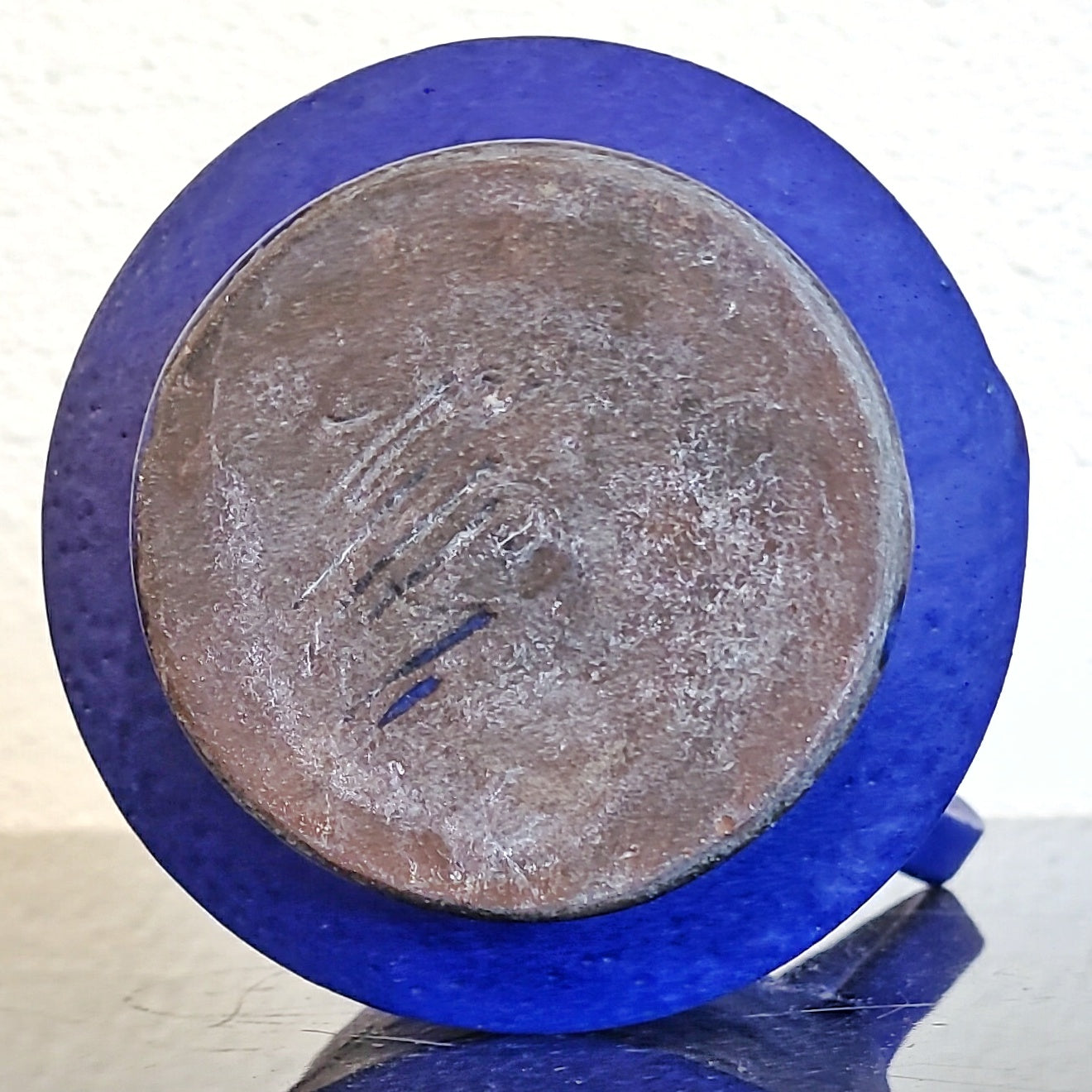 1960s HARTWIG HEYNE STUDIO POTTERY KLEIN BLUE HANDLE VASE
CONTACT US HERE ABOUT THIS ITEM.
A rustic, but at the same time extraordinarily graceful handle vase from the HARTWIG HEYNE TÖPFERIE, finished in the studio's signature Yves Klein blue matt glaze. Produced in the 1960s.
HARTWIG HEYNE founded his ceramics workshop in 1850 in the small village of Tschöpeln, about 10 km west of Gdańsk in what was then the German Empire. Owing to large deposits of white and light gray clays in the area, pottery was the dominant occupation in this town of about 330 inhabitants. Heyne's was one of nine studios located there; at times it employed as many as 50 people. In 1936 the town was renamed Töpferstedt in celebration of its primary industry.
Following WWII, the Heyne Family emigrated from what had become Polish communist territory (Töpferstedt was subsequently renamed Czaple) to the West German town of Oer-Erkenschwick in the district of Recklinghausen in North Rhine-Westphalia, about 75 km from the Dutch border. Here daughter and master potter Christine Heyne established a new, smaller business with her aunt Meta at Esseler Str. 2: HARTWIG HEYNE GmbH. Christine's son Hans Bellers was the last master standing when the company closed in 2005.
Production from HARTWIG HEYNE consisted of handmade, never molded, studio items. They were fashioned rustically and so are generally heavier than molded or otherwise more finely crafted studio ware. In addition to a pleasing heft, much of HARTWIG HEYNE's output can be recognized by the studio's most famous décor: a thick, matt glaze in the rich blue color commonly known as Yves Klein (aka International Klein Blue or IKB)—a deep ultramarine made famous by its namesake artist and reminiscent of the lapis lazuli used to paint the Madonna's robes in medieval art. Pieces are also found with bright red, orange, and yellow glazes. The number of HARTWIG HEYNE vases that survive testifies both to their inherent sturdiness and to the studio's relatively prolific output.
For many years the company was mistakenly known to collectors as Hoy Töpferei, probably due to a misreading of the incised mark "Hey" which appears on the base of some items. Other works were signed fully with "Heyne" and marked with individual letters and numbers denoting model. More recent examples sport a foil label reading "Hartwig Heyne pottery since 1850" with the form and size numbers inscribed by hand on the base.
DETAILS
Maker – HARTWIG HEYNE GmbH
Production Period – 1960s
Origin – WEST GERMANY
Styles/Movements – MODERN; EUROPEAN RUSTIC
Materials – CERAMIC
Colors – YVES KLEIN BLUE (IKB)
Condition – Excellent vintage condition.
Dimensions – 6" W × 4 ½" D × 9 ½" H