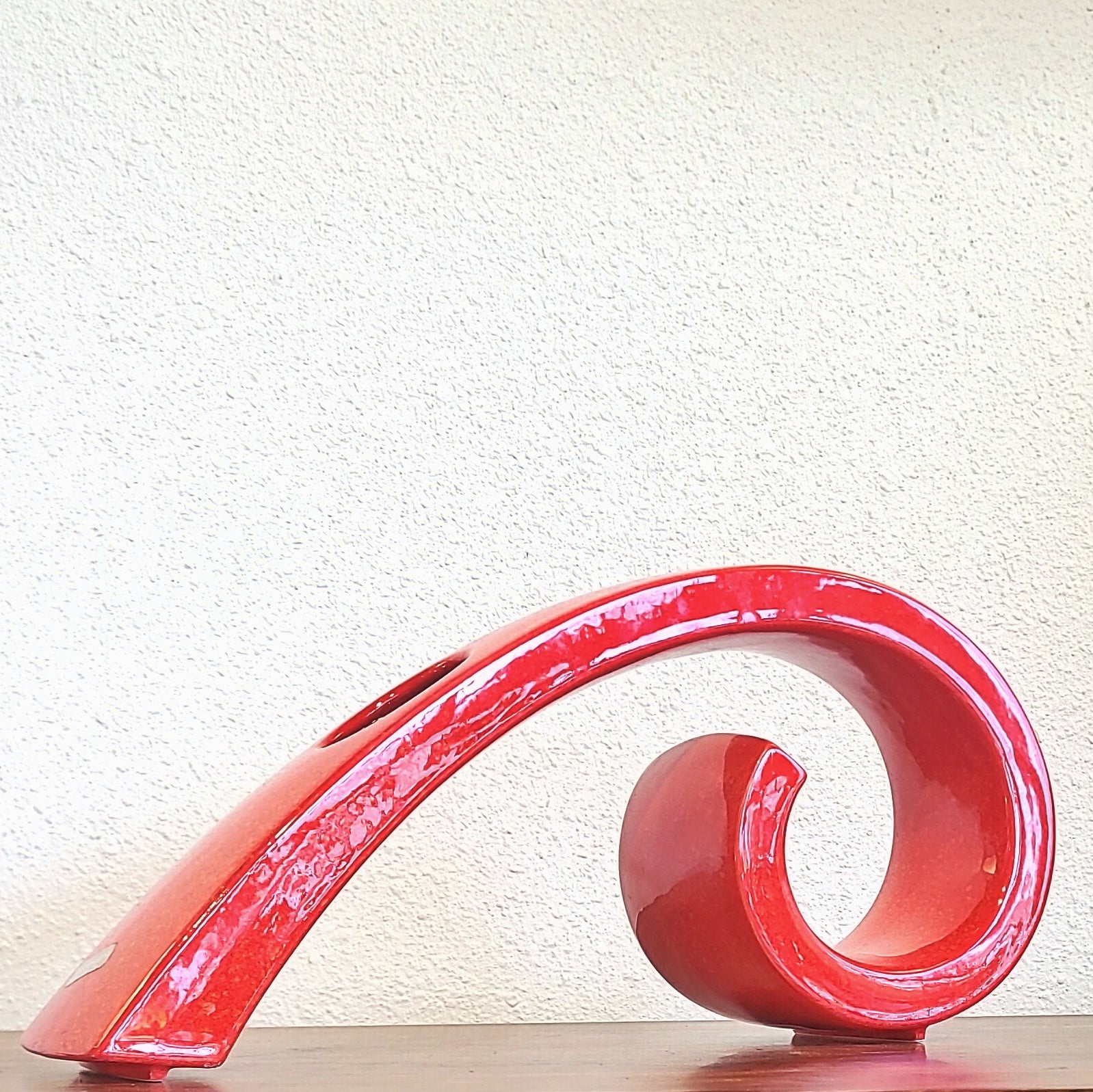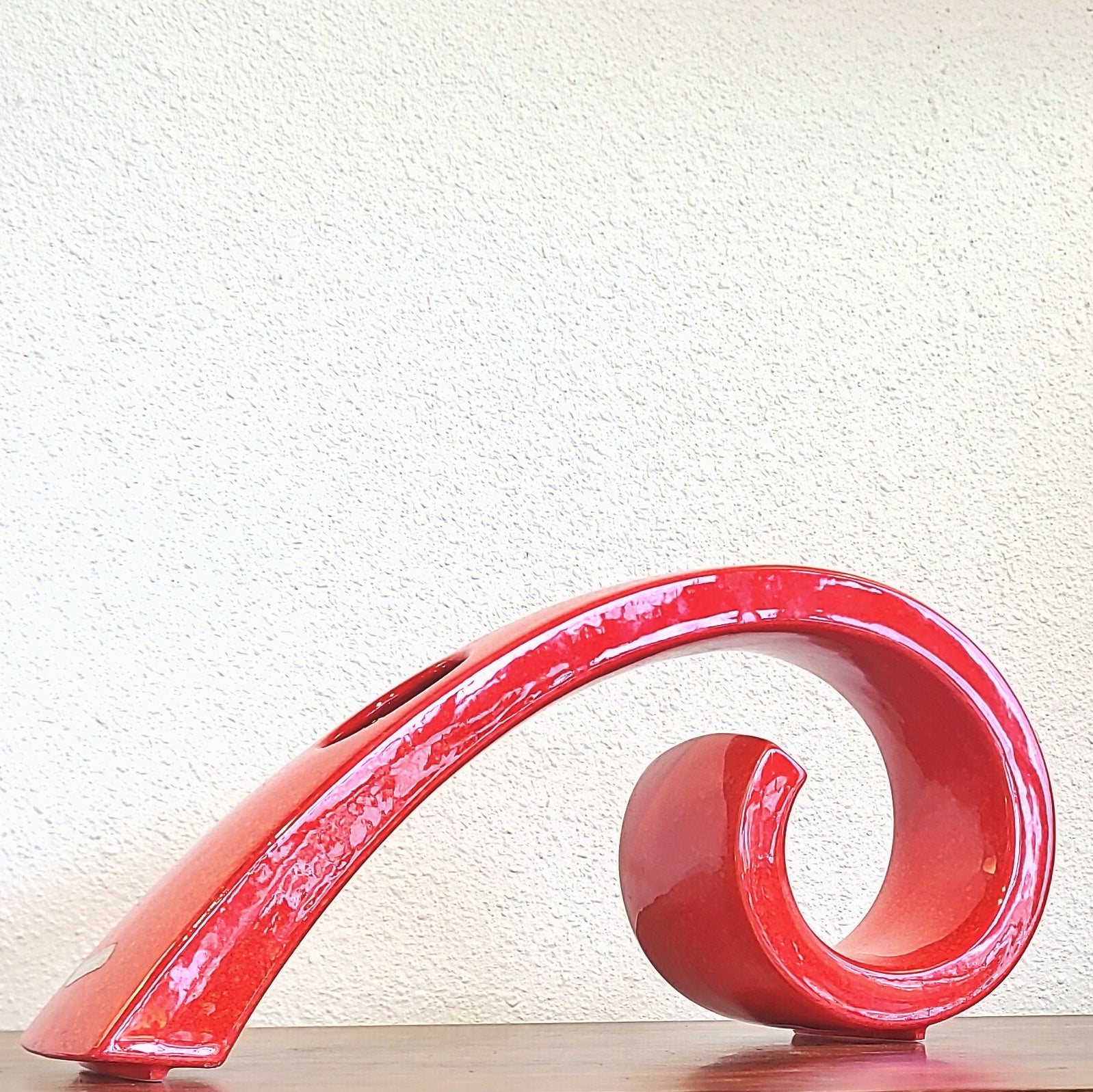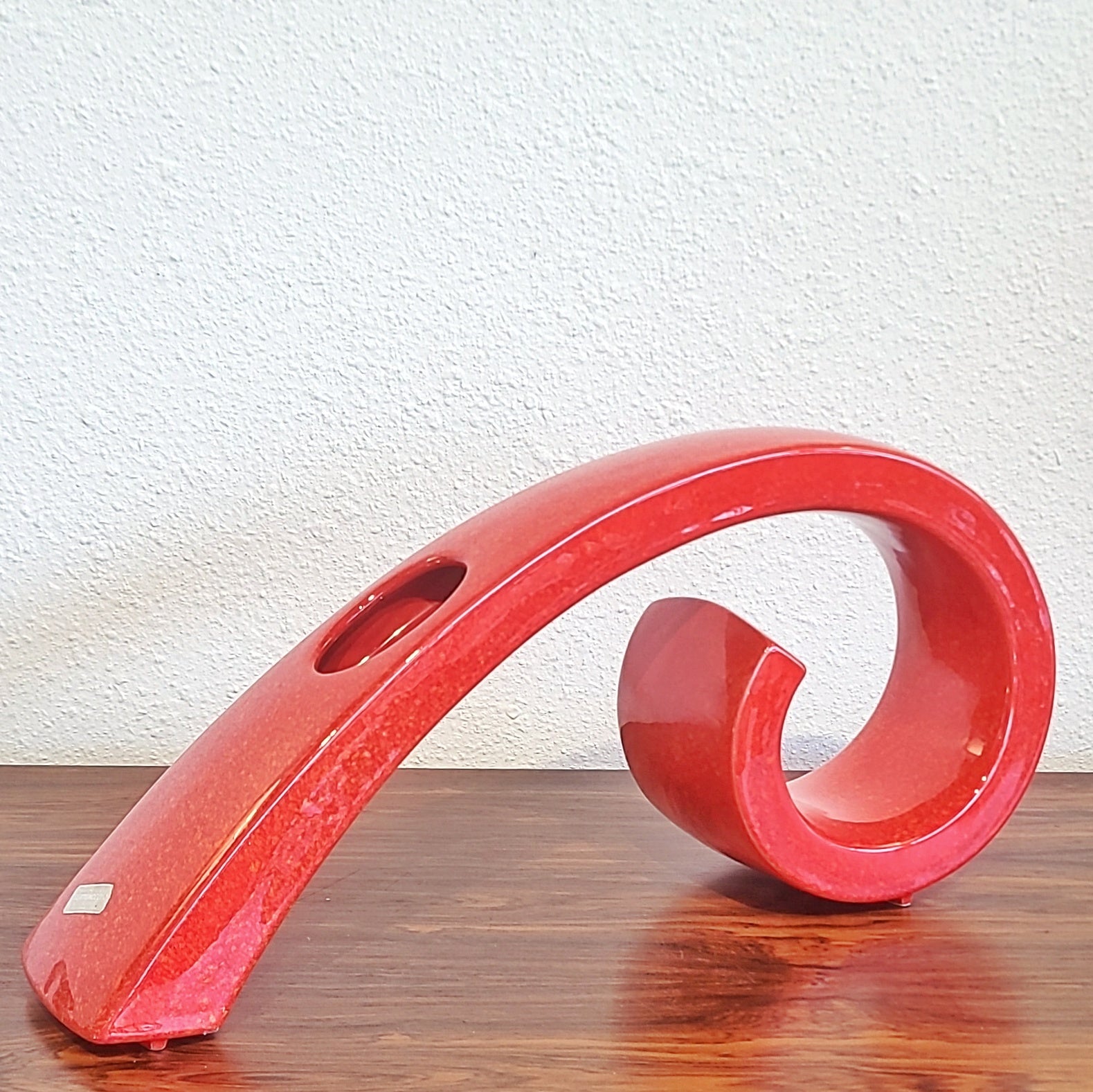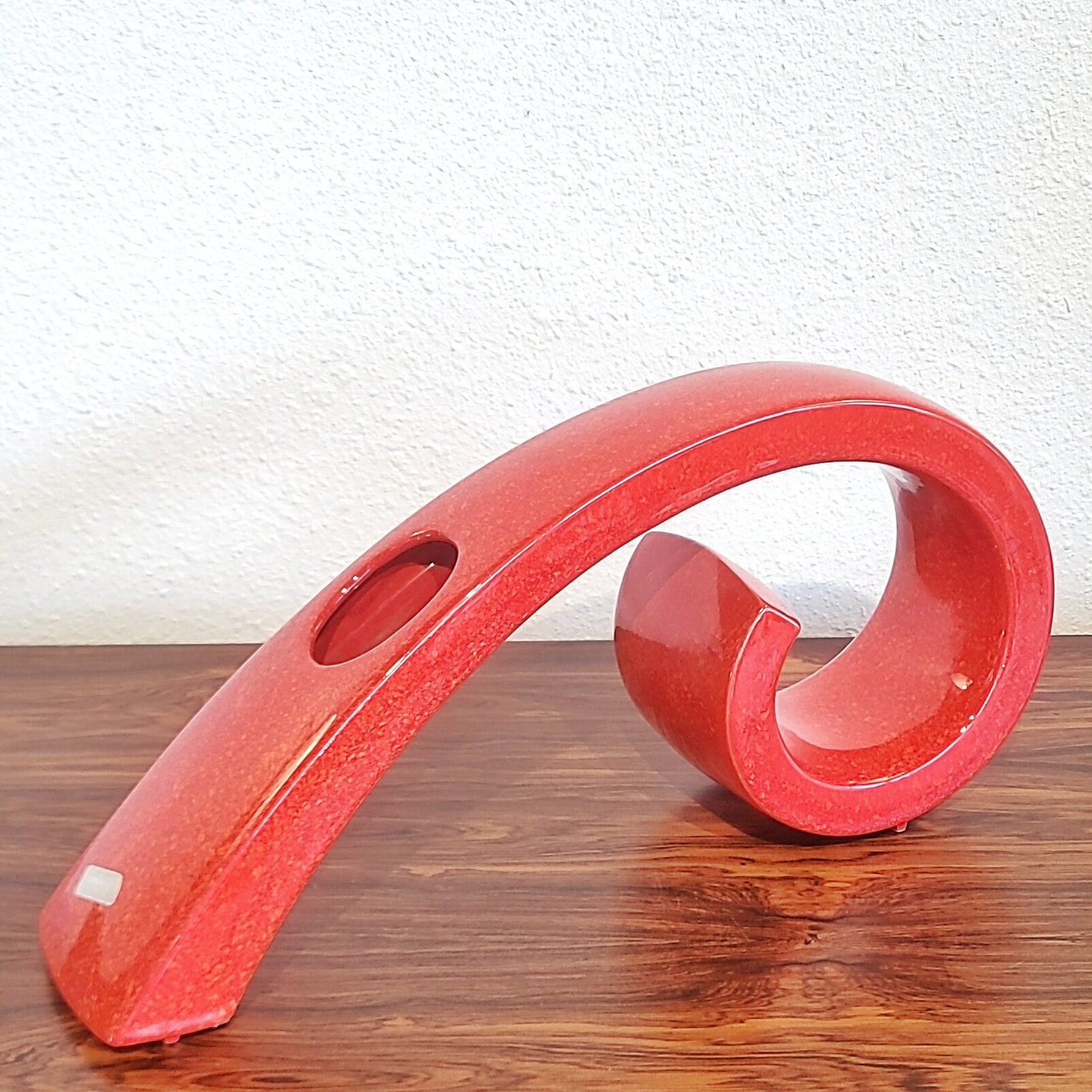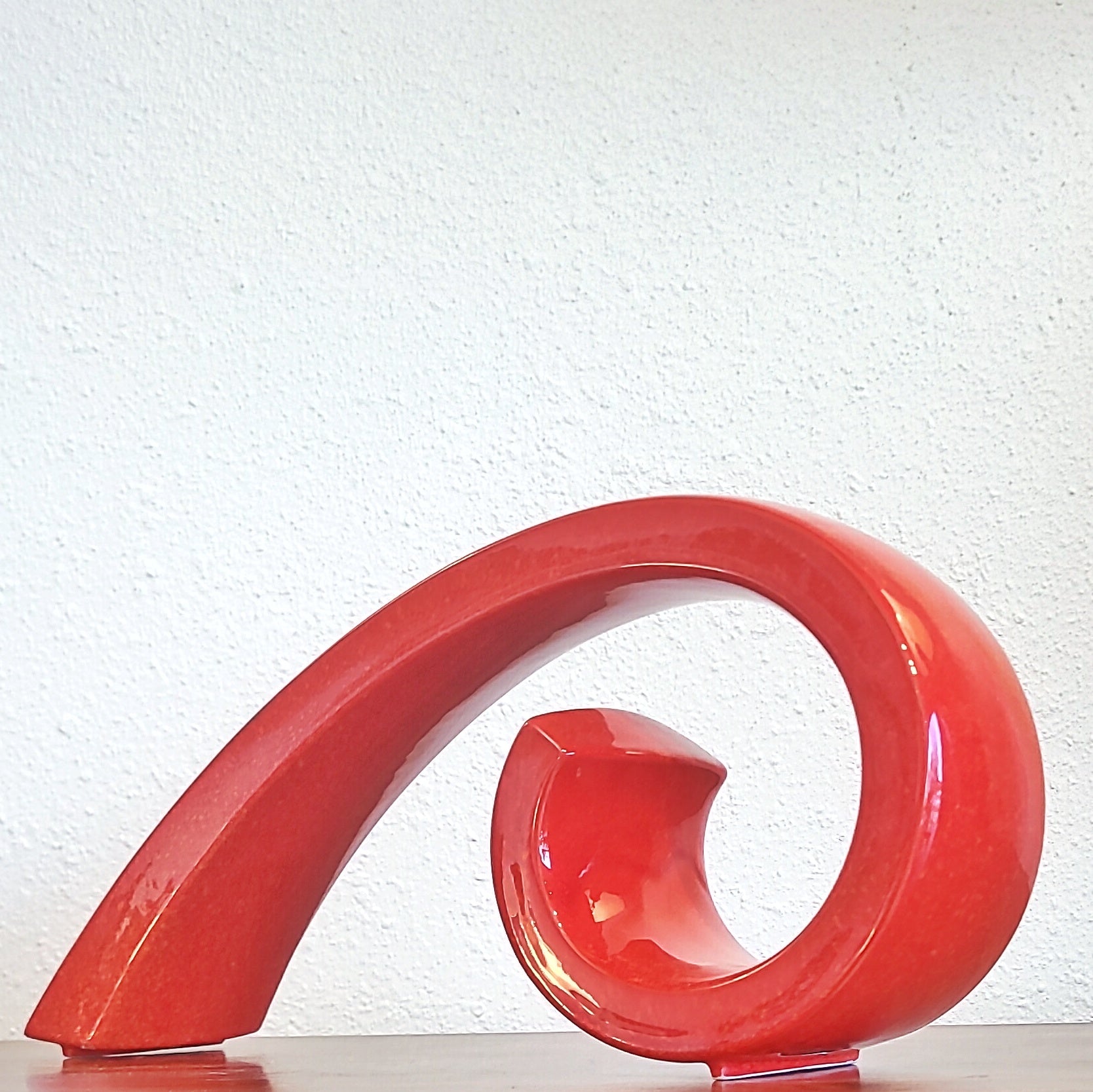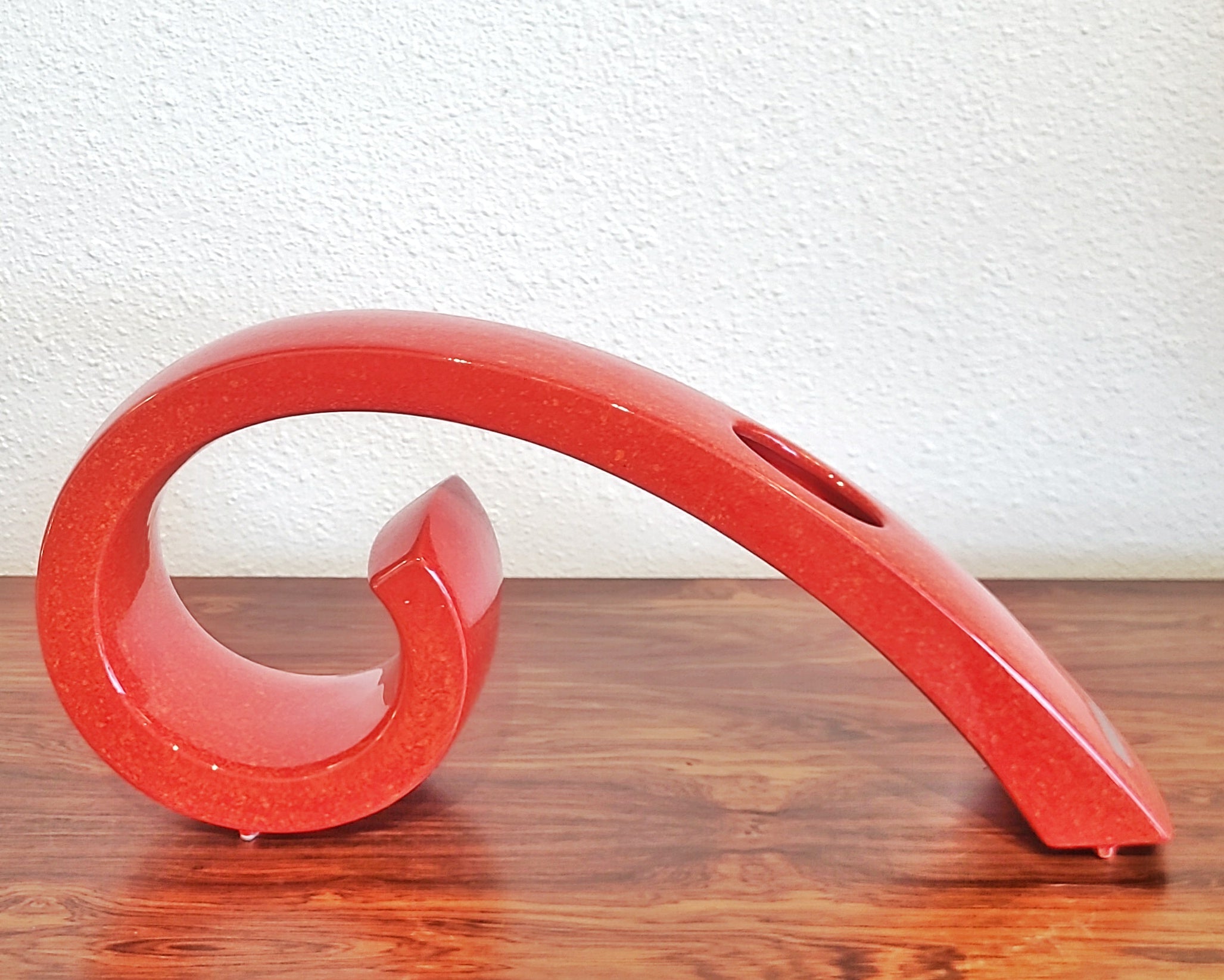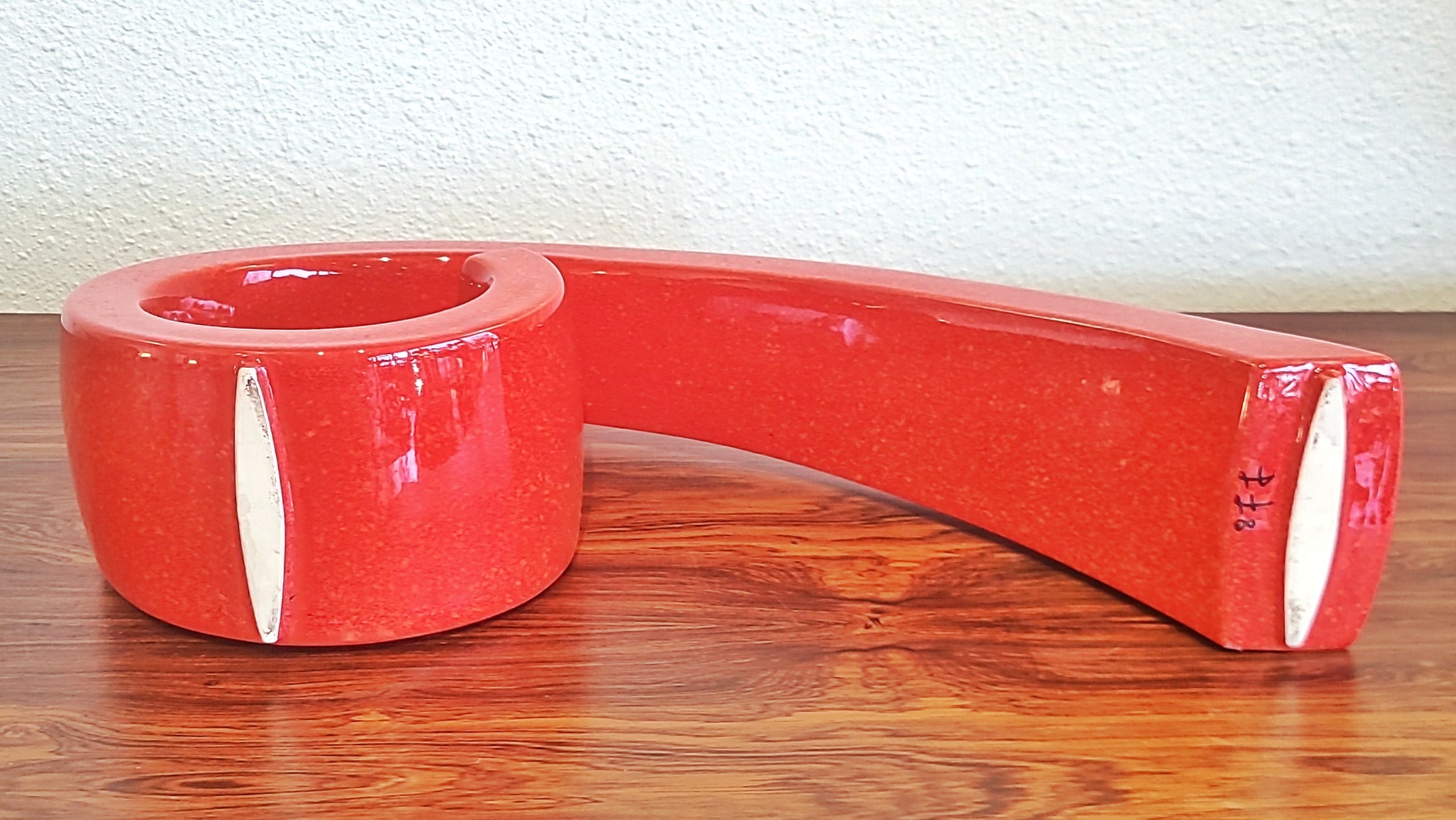 ROBERTO RIGON LOOP-FORM IKEBANA VASE FOR BERTONCELLO
CONTACT US HERE ABOUT THIS ITEM.
A visually striking, loop-form ikebana vase in a bright glossy red glaze, designed by Roberto Rigon in the 1960s for BERTONCELLO CERAMICHE D'ARTE.
BERTONCELLO CERAMICHE D'ARTE was established as LPB in the town of Schiavon in the province of Vicenza, in the Veneto region of northern Italy, in 1956. Founded by Giovanni Bertoncello along with Messrs. Lini and Pizzato, the firm was renamed soon after when Lini was replaced by Felice Bertoncello, Giovanni's brother. (Pizzato was a financial backer.) Giovannni was the creative force behind BERTONCELLO. By the early 1970s, his artistic skill and entrepreneurial spirit had led the company to multiple successes, both in Italy and abroad. At the height of its operations, BERTONCELLO employed some 30 staff members. The well-known artistic innovator Roberto Rigon collaborated with the company in the development of several popular forms and glazes before launching his own ceramics business with wife Maria Luigia and their children.
BERTONCELLO CERAMICHE D'ARTE is most famous for modern, sculptural, organic shapes that often feature rounded, recessed holes and integrated handles. All of its items are molded from white clay and many are finished with a signature mottled, brown-and-beige glaze known as Screziato (speckled, dappled). Unfortunately not much more is known about BERTONCELLO; its catalogs and archives were destroyed when it was shuttered in 1999.
DETAILS
Maker – BERTONCELLO
Production Period/Year – 1960s
Origin – ITALY
Styles/Movements – ABSTRACT; ASIAN MODERN; MID-CENTURY MODERN
Materials – CERAMIC
Colors – RED
Condition – Excellent vintage condition with virtually no signs of previous use. Perfect!
Dimensions – 16" W × 3 ¾" D × 7 ¼" H