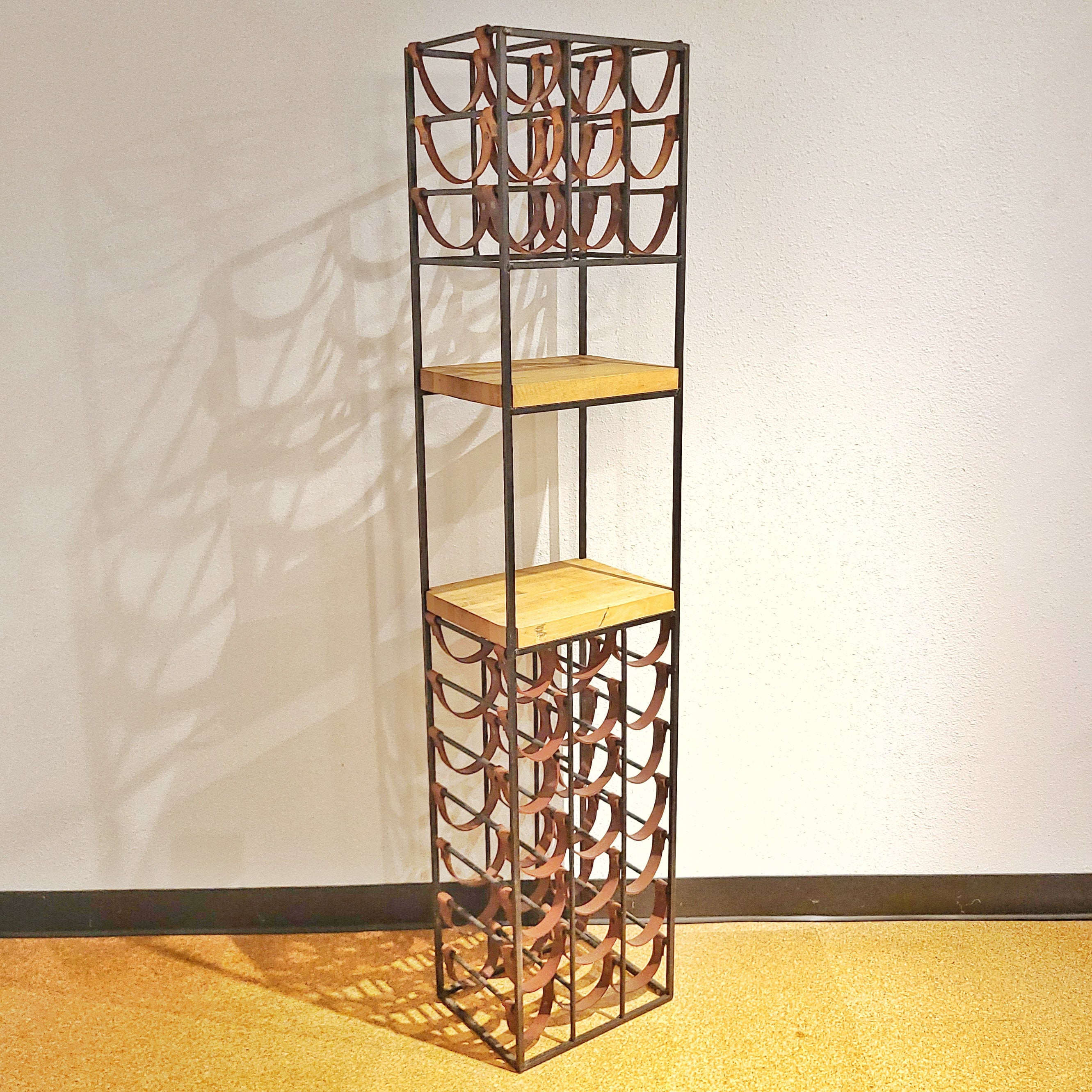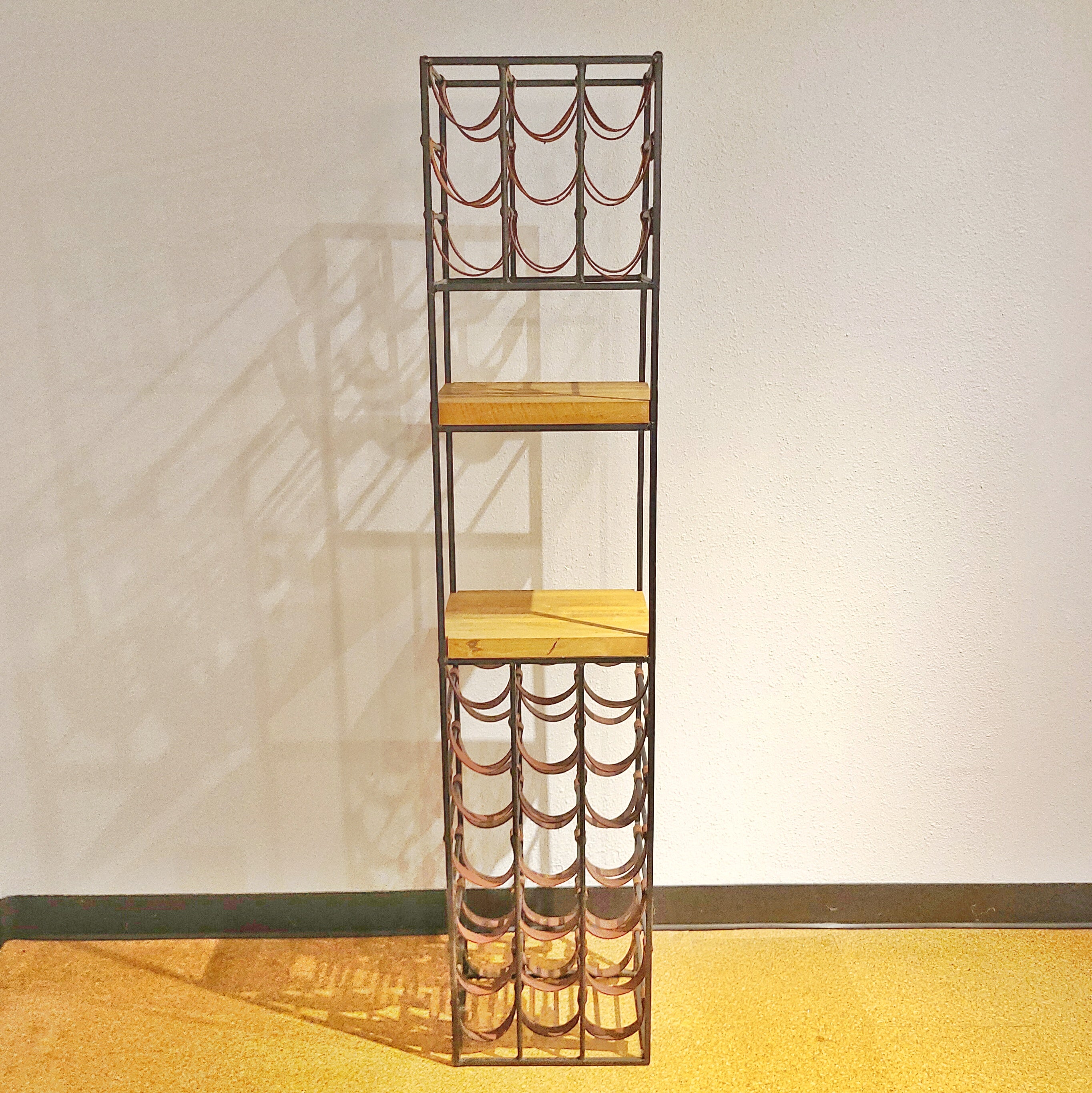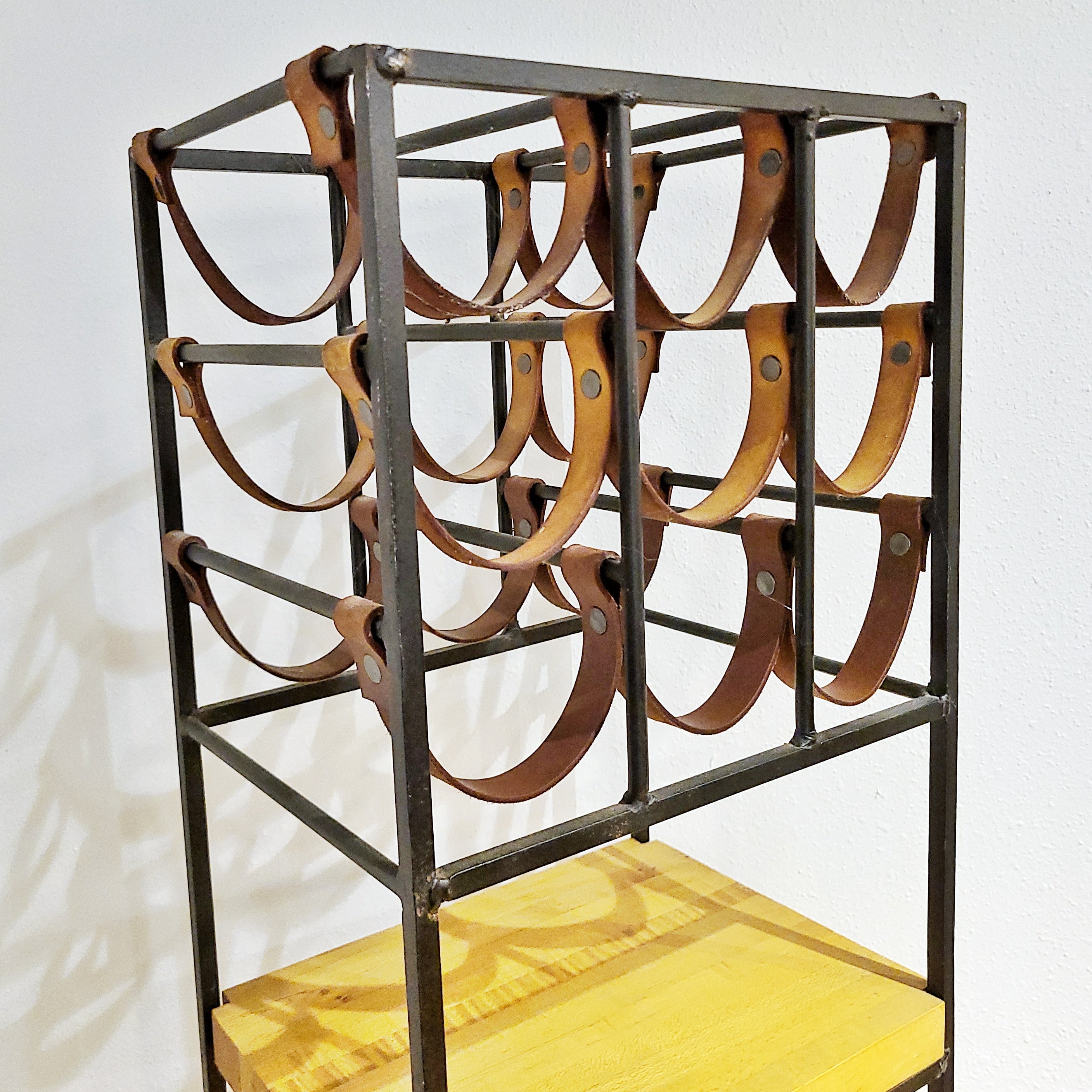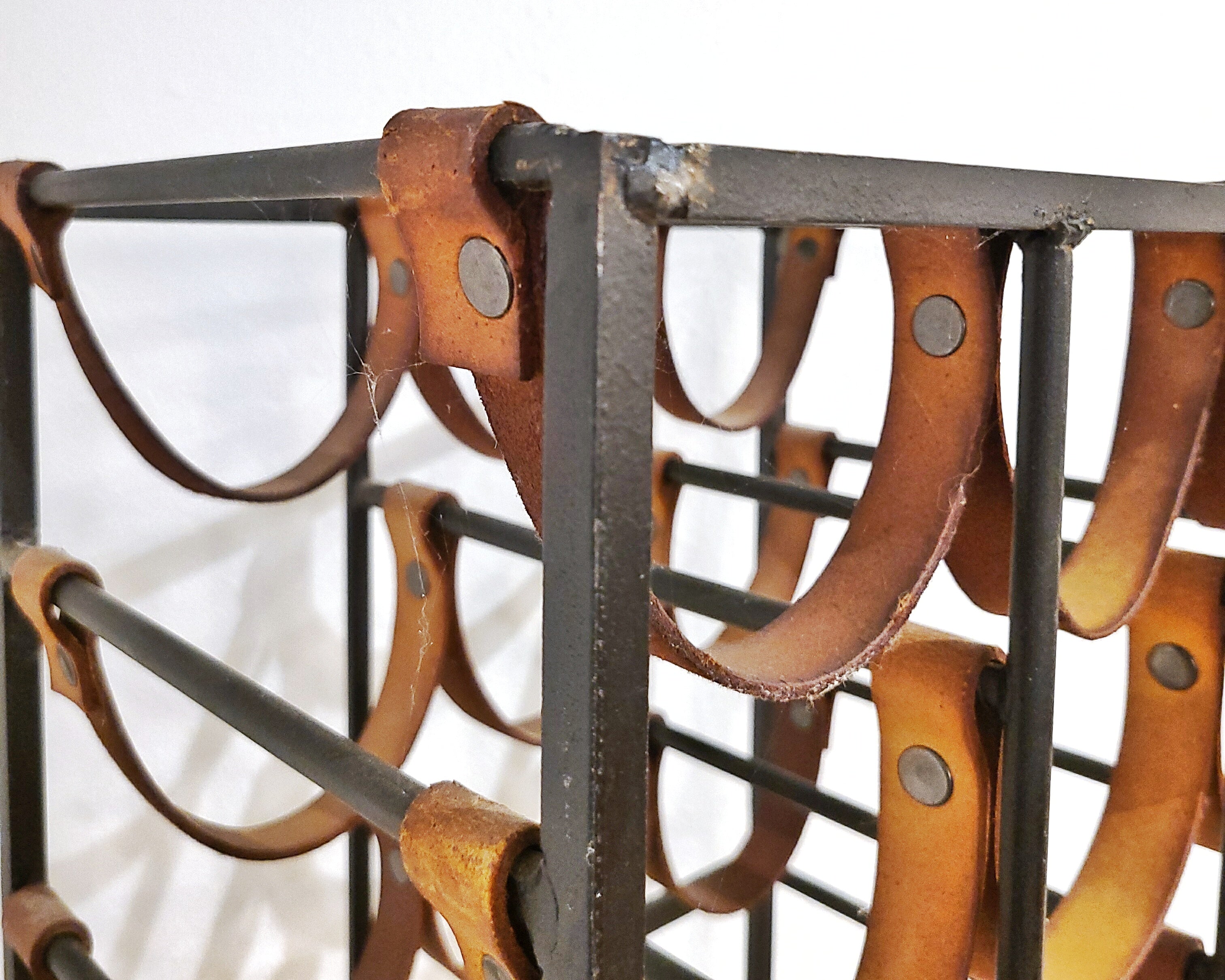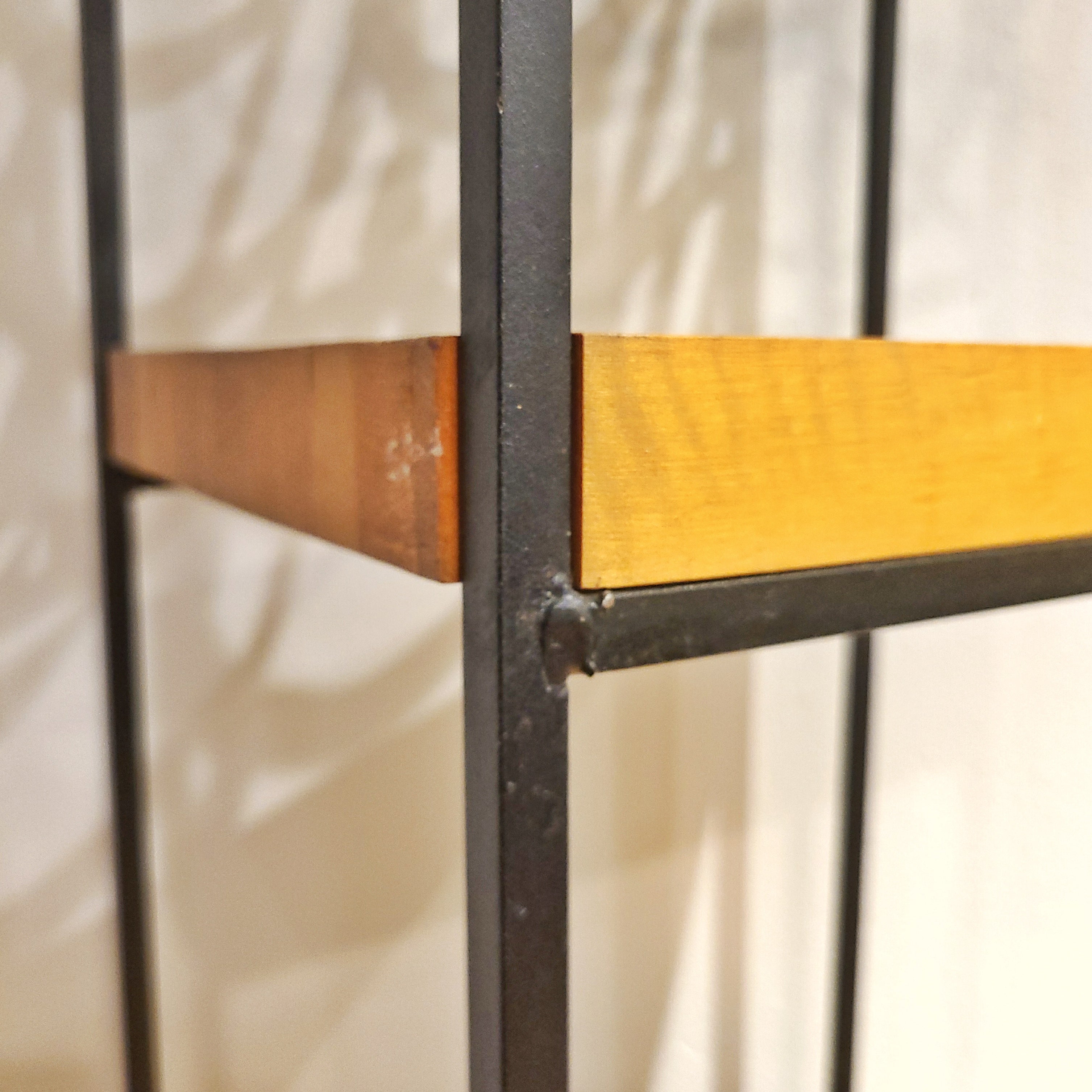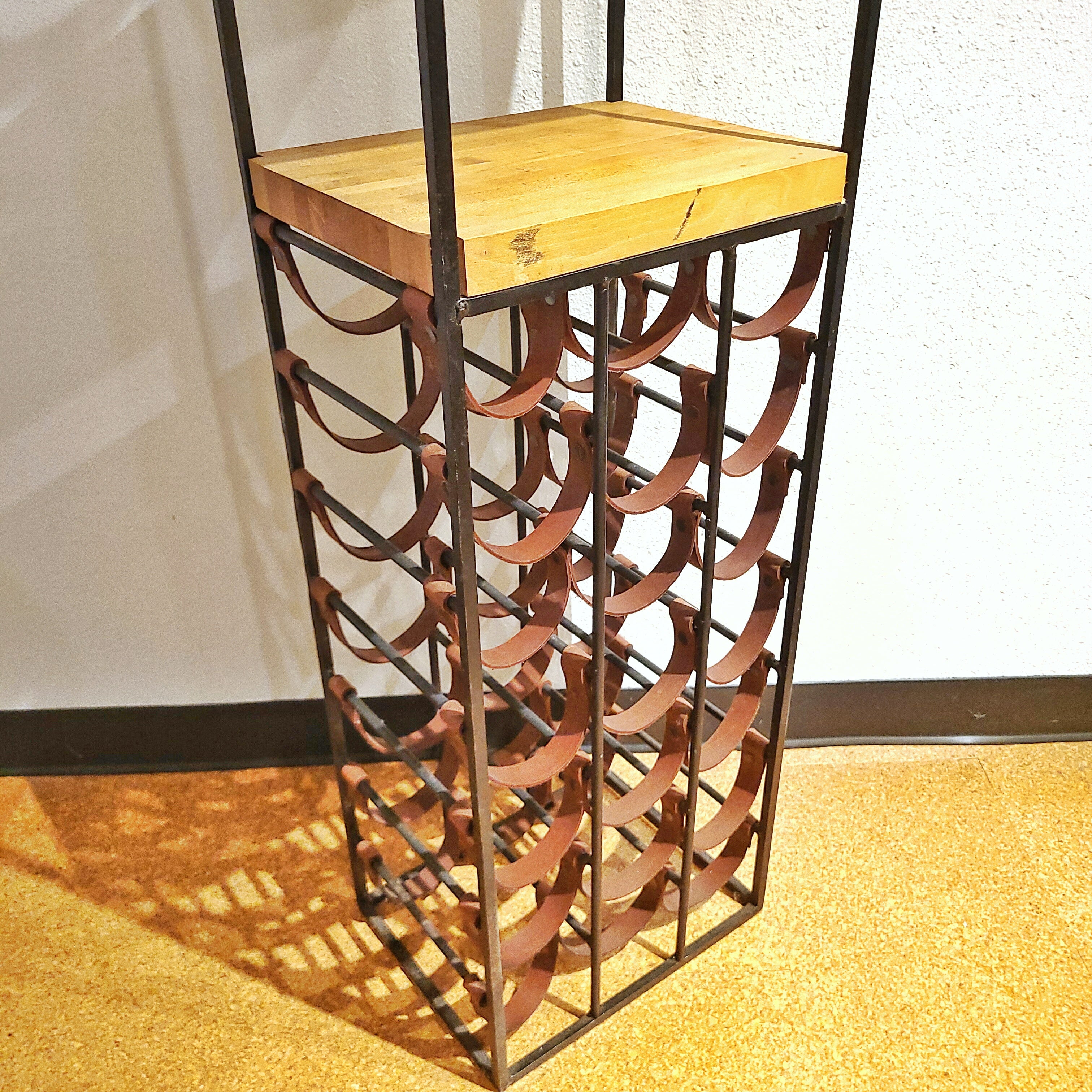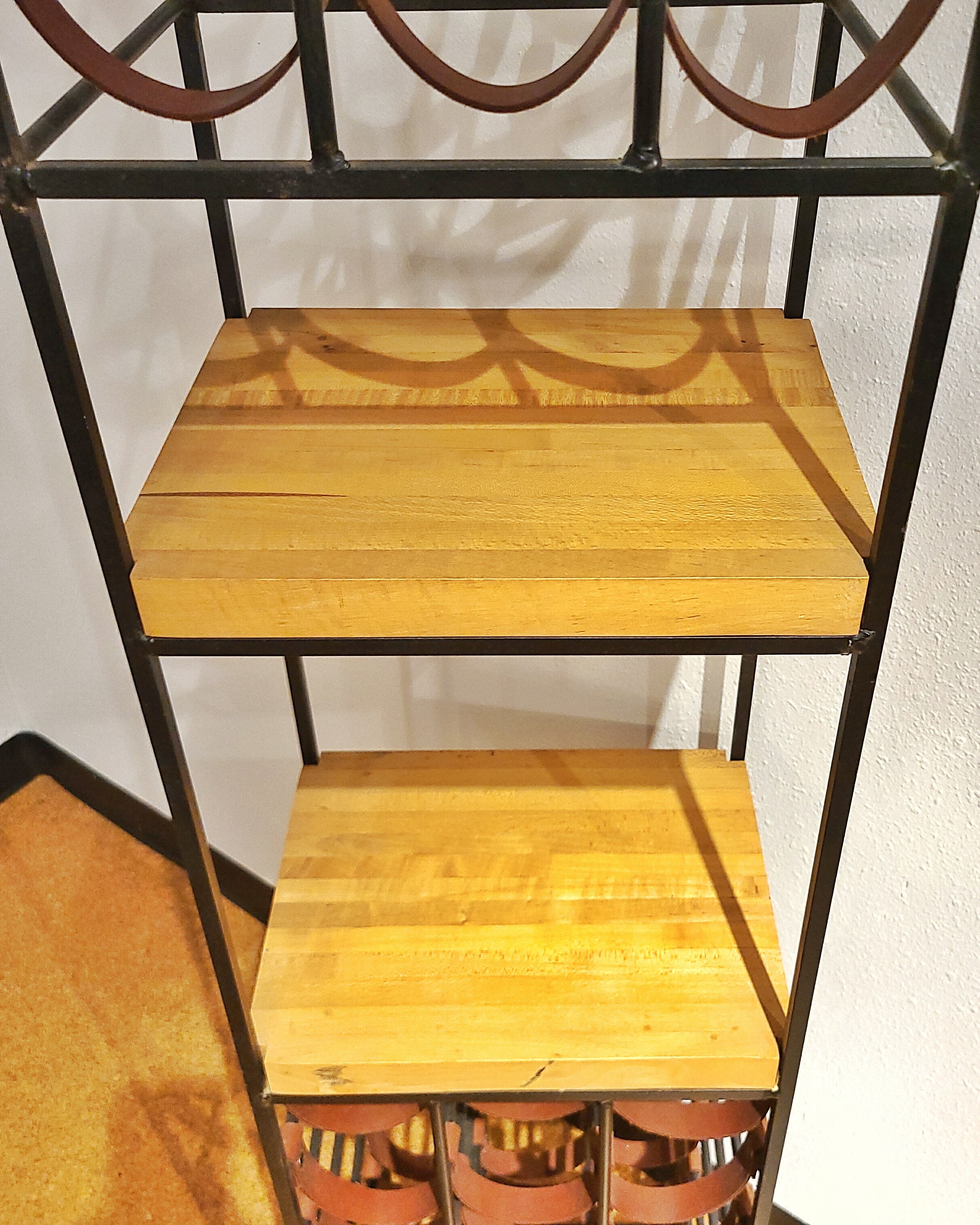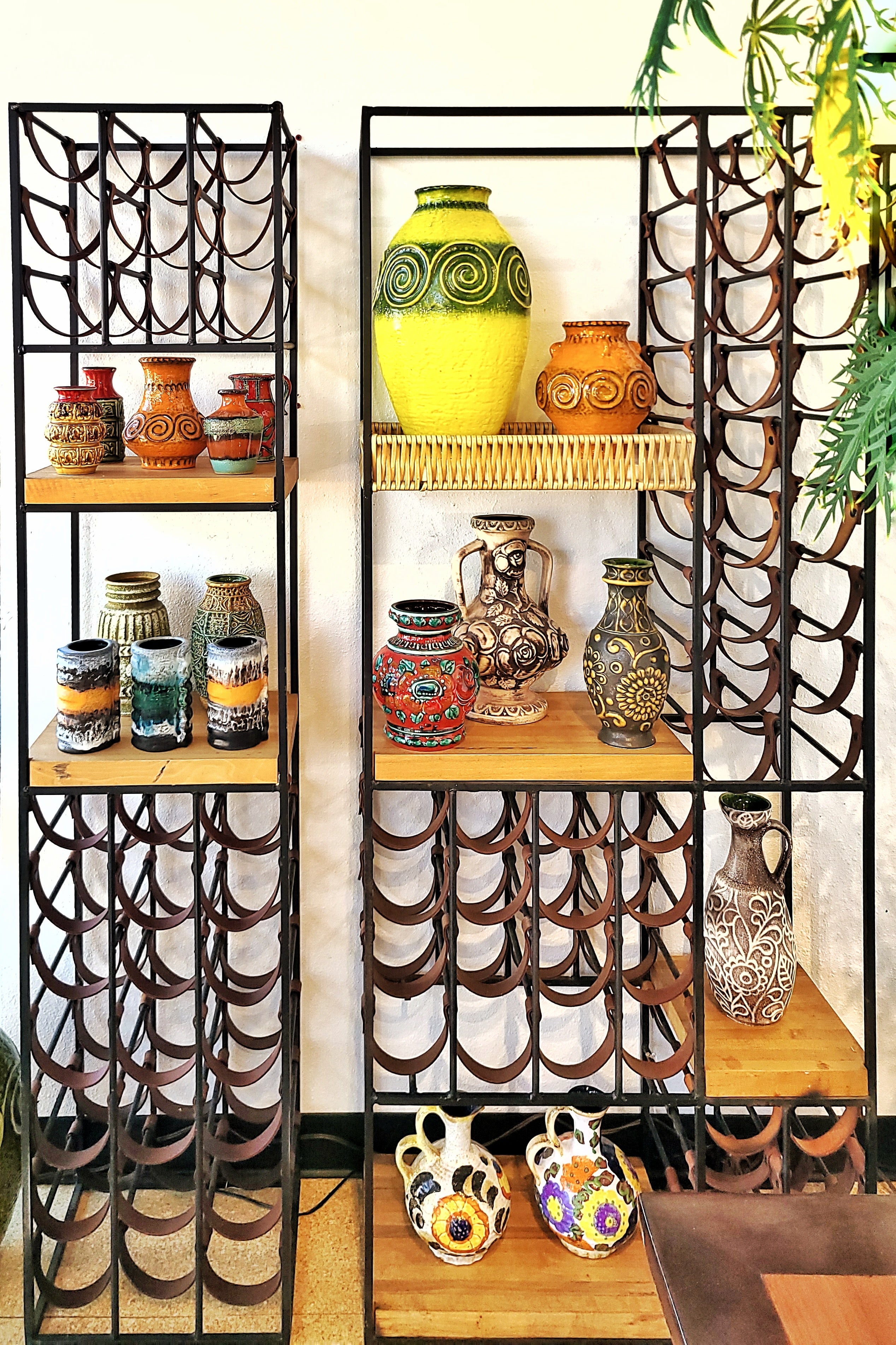 ARTHUR UMANOFF IRON AND LEATHER WINE RACK FOR SHAVER HOWARD
CONTACT US HERE ABOUT THIS ITEM.
An upright iron and leather wine rack designed by Arthur Umanoff for Shaver Howard. The solid iron frame supports two butcher block shelves and 60 new leather straps to hold 30 bottles of wine or liquor. The lower shelf can hold an additional nine bottles comfortably or possibly a plant.  It's a great piece for the kitchen, bar, or dining room and works well in any modern space.
ARTHUR UMANOFF
 graduated from Brooklyn's Pratt Institute in the early 50s and soon after produced his first designs for Post Modern Ltd., a Long Island concern where he was a founding partner with fellow designer Tony Paul.  He was involved there in all phases of the design process—from concept to prototyping and user-testing (in his own home), through to merchandising and marketing.  Both Umanoff's and Paul's early designs for Post Modern, Ltd. were distributed by the Elton Co. of New York City.
The wrought-iron and slat furniture—chairs, tables, bars, and bar carts—that most people recognize as Umannoff's work were produced by Shaver Howard, a company he designed for from 1954 into the '70s.  A firm called Storkline produced some of his Shaver Howard pieces on a reduced scale as children's furniture in 1961, dubbing the collection "Little Shavers."  The inclusion of a miniaturized rattan bar raised eyebrows in the press, but Umanoff deflected criticism by referring to it as a "milk bar."
Work for Madison Furniture Industries of Canton, Mississippi, began in 1963.  Umanoff's clock designs for the Howard Miller Clock Co. of Zeeland, Michigan, first appeared in 1964.  During the '70s his designs are produced by an increasing number of companies including Directional, Thonet, Dillingham Furniture, Rouse/Jackson, and David Morgan.  In addition to Tony Paul, Umanoff maintained a good friendship with designer Ben Seibel.
Details

DIMENSIONS

14ʺW × 11ʺD × 67ʺH
STYLES

Mid-Century Modern
BRAND

Shaver Howard
DESIGNER

Arthur Umanoff
PERIOD

1950s
PLACE OF ORIGIN

United States of America
ITEM TYPE

Vintage, Antique or Pre-owned
MATERIALS

Iron
Leather
Wood
CONDITION

Good Condition, Original Condition Unaltered, Some Imperfections
COLOR

Black
CONDITION NOTES

overall good condition. We have replaced all of the leather straps and the shelves and frame show some signs of age and previous use.