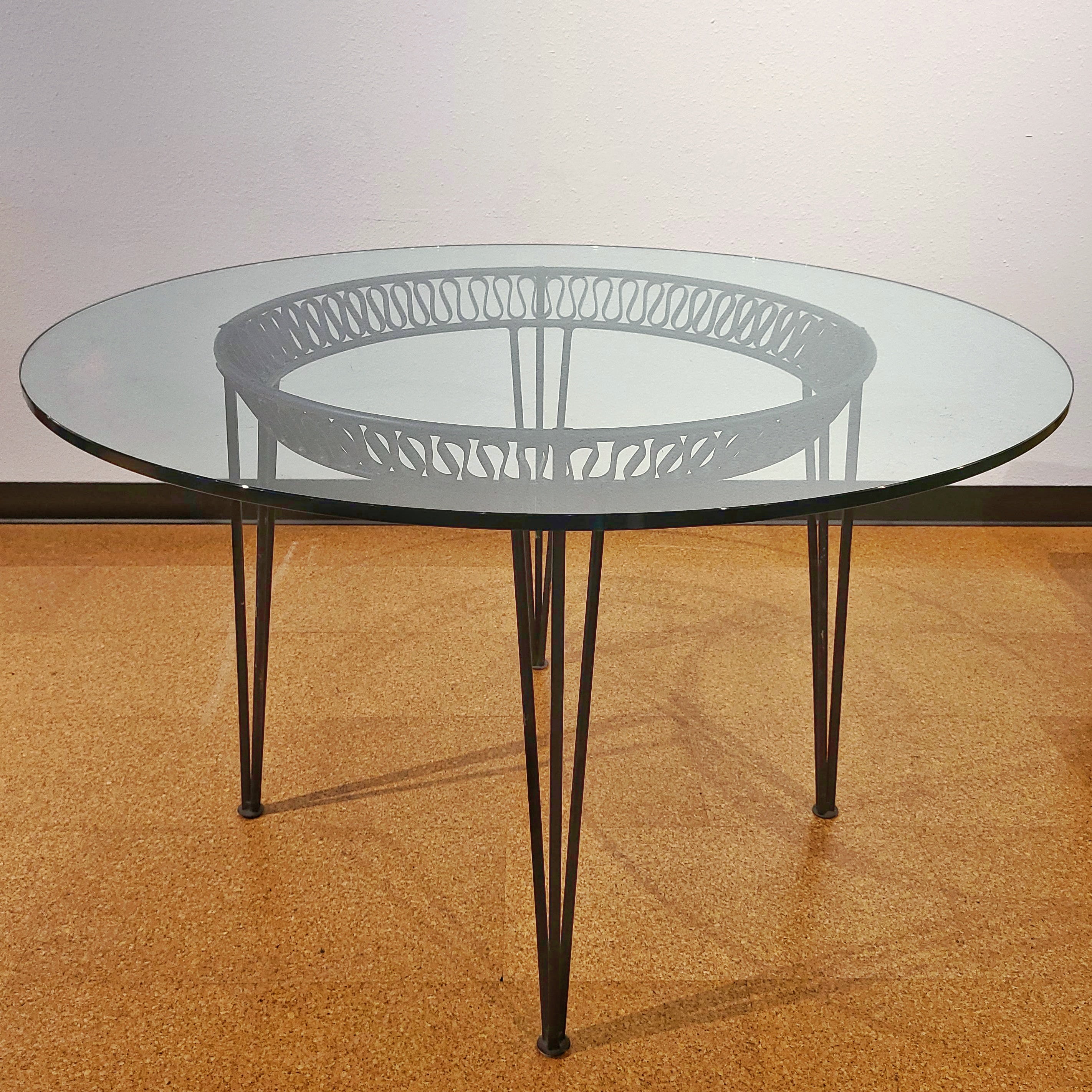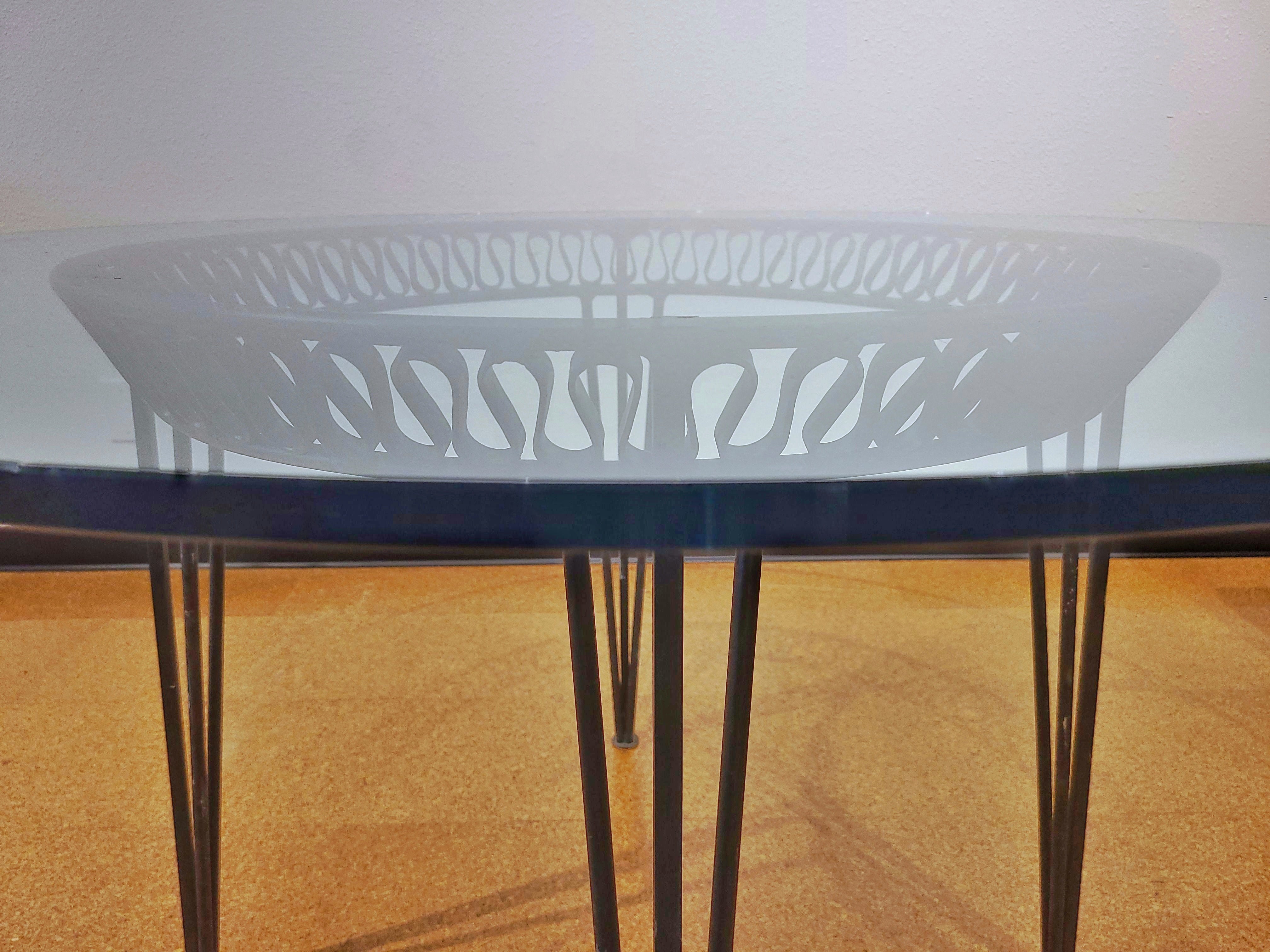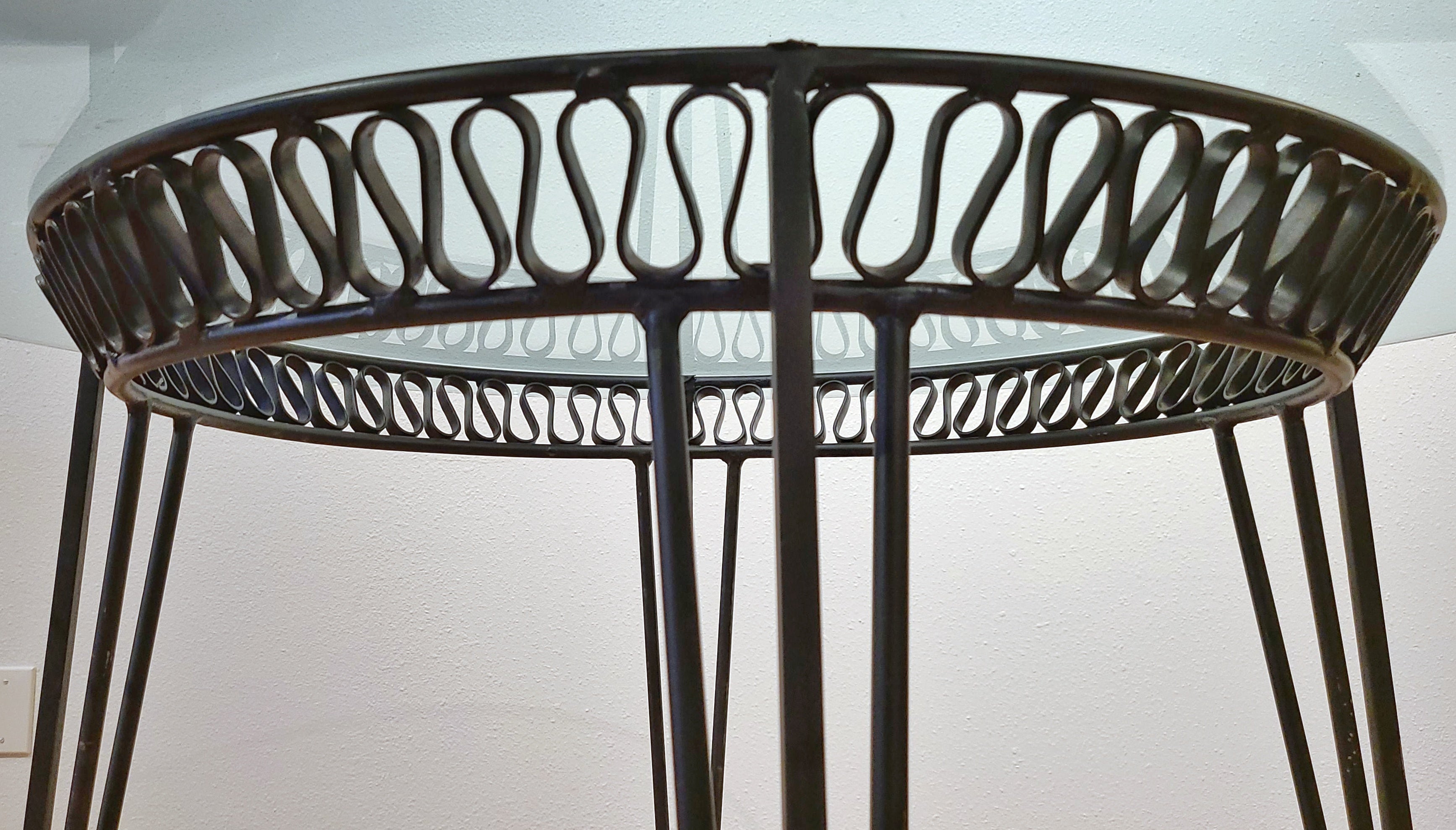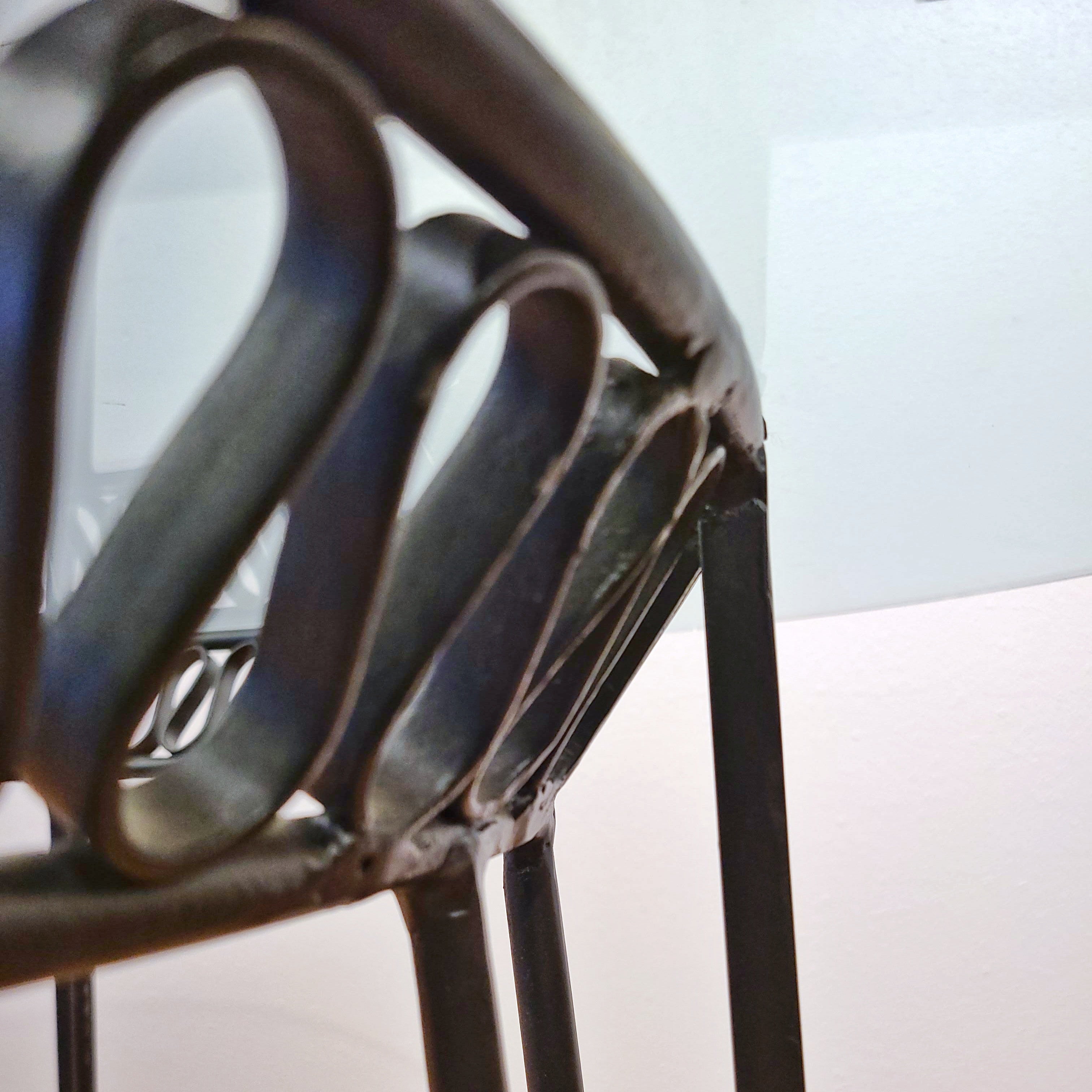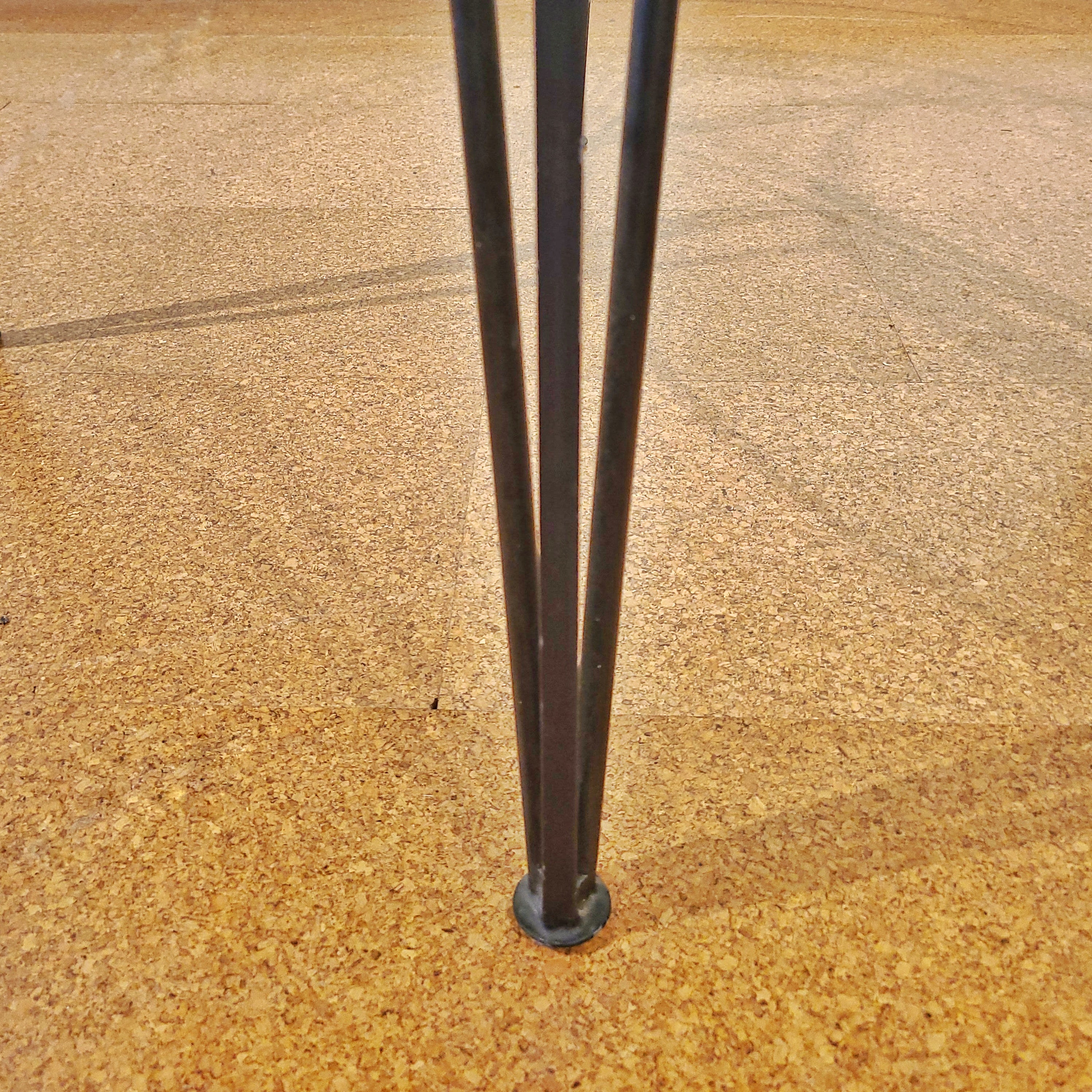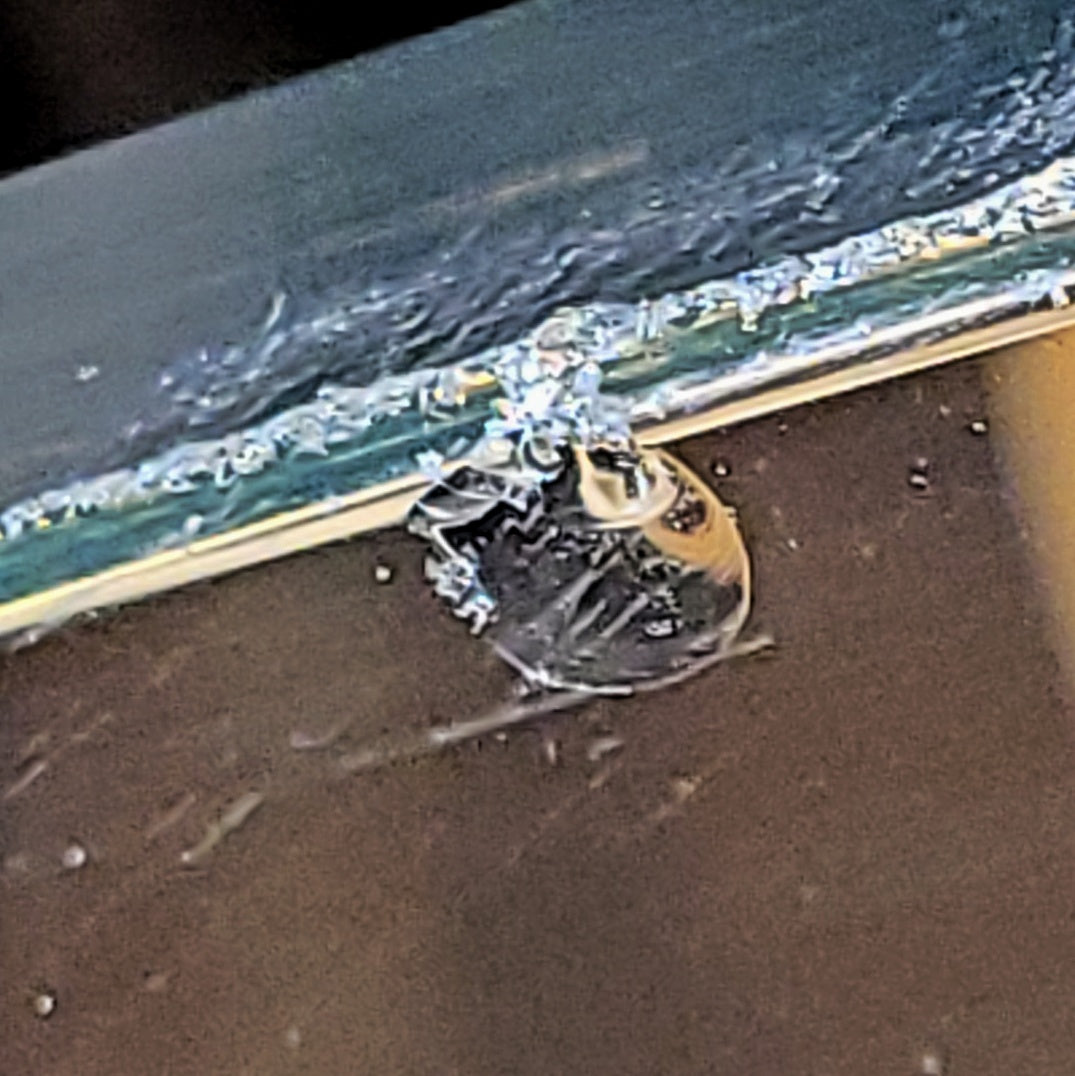 MAURIZIO TEMPESTINI 'RIBBON' DINING TABLE FOR SALTERINI
CONTACT US HERE ABOUT THIS ITEM.
Maurizio Tempestini's iconic 'Ribbon" dining height table for The John B. Salterini Co.
MAURIZIO TEMPESTINI (1908 – 1960) completed his studies in Florence at the Porta Romana Art Institute, from which he obtained a Diploma in Industrial Decoration in 1929.  He made his name as a successful interior architect and designer of furniture and lighting, as well as a talented set designer for several Italian theatrical productions in the early 1930s.  Tempestini's first known work appears to be the furnishing of Casa Vallecchi in Florence (1931-1932), for which he also carried out the wall decorations.
In the first half of the 1930s he designed furnishings and objects for Cantagalli Ceramics in Florence and for the Cappellin and Seguso Glassworks in Murano.  In 1934 he collaborated with Gatteschi and Poggiolo on the external transformation of the Palazzo delle Esposizioni at the Parterre di San Gallo in Florence, on the occasion of the Littoriali Exhibition.
In 1938 Tempestini formed a studio in Florence with the architects Nello Baroni and Pietro Porcina.  This dynamic studio rapidly became a benchmark in the cultural life of the city, introducing all three men to the influential business dynasties who were to remain their loyal clients throughout their professional careers.  In 1939 Tempestini co-founded, together with Gino Sarfatti and others, the Arteluce lighting Company in Milan.  Although not primarily a lighting designer, Tempestini created some remarkable lamps for the company in the 1950s .  It should be noted here that, contrary to popular belief, Maurizio Tempestini never designed lighting for The Laurel Lamp Mfg. Co. of Newark, NJ.
It was in the period between 1950 and 1954 That Maurizio Tempestini designed several successful lines of wrought iron patio furniture for the John B. Salterini Company.  Salterini had emigrated from Italy to the United States in the early 1920s and began producing quality wrought iron patio furniture from his studio in Brooklyn, New York, from 1928 to the mid 1950s. Wrought-iron furniture had been produced for hundreds of years, but the practice seemed to be dying out in in the first half of the twentieth century.   It is Salterini, who is widely credited as being responsible for the resurgence in wrought-iron garden furniture with his designs that resembled the popular styles of the period, including Gothic Revival and Art Deco.  Maurizio Tempestini brought with him a mid-century contemporary sensibility to help round out the many styles of Salterini's high end wrought iron designs.
Tempestini's striking new designs were first introduced to the public through Gimbels Department Store in the Spring of 1951, and Suniland Furniture of Houston, Texas the following year.  An ad in the Houston Chronicle in February of 1952 states "Suniland Introduces An Exciting New Group Of Salterini Wrought Iron Furniture Styled By the Famous Italian Architect-Designer Prof. Maurizio Tempestini." 
Salterini is still enormously popular today for it's great quality and style, and Maurizio Tempestini is still one the biggest names in Italian Modern design.
JOHN B. SALTERINI (1928–1952) designed ornate wrought-iron garden furniture for patios and lawns.  He specifically sought to match the forms of indoor furniture to his outdoor lines and also advocated the use of his furniture indoors "because it brings into your home the freshness and gaiety of a flowery summer garden" (per his print advertisements).
After emigrating from Italy to New York in the early 1920s, Salterini worked in journalism at first, editing a newspaper in Syracuse. When he moved to New York City, he worked in glass manufacturing and then entered into the production of wrought-iron furniture as a partner in Salterini & Gallo. When that company shuttered, he launched his own eponymous firm in 1934, eventually offering some of the most exquisite, high-end outdoor furniture of the mid-century period.

Over the course of his career, Salterini designed a wide range of furniture, from tables and chairs to chaise longues, ottomans and benches. And his influences were equally wide as well. His work is often identified as mid-century modern — the Clamshell line, designed for Salterini's company by like-minded Italian architect and industrial designer Maurizio Tempestini, boasts soft curves and cocoon-like shells that strike a sharp contrast with the solidity of wrought iron and resemble the zany chair designs emerging during the postwar period from designers like Pierre Paulin and Arne Jacobsen.

The furniture from John B. Salterini Company also combined organic and geometric forms, one of the mid-century design movement's defining features. But Salterini was equally influenced by the Gothic Revival and Art Deco movements, incorporating their signature flourishes like intricate lace-like patterns, delicate vine leaves and protruding scrolls into his French Provincial Group's glass-topped tables and chairs. One of his most ornate and ostentatious designs is the Peacock double chaise longue, with its elaborate spokes and arching back.

The postwar boom in prosperity and leisure time led to the expansion of the home to include patios, which needed to be furnished with stylish outdoor furniture. Wrought iron was considered the best material outdoor use because of its comparative lightness and pliability to other metals. The term "wrought" means made by hand, as opposed to "cast" iron, which was made using molds. Salterini's high-end handcrafted furniture, with names like Park Avenue Group — promoted for indoor use and photographed as such for the firm's catalogues — attracted wealthy buyers from across the country. They were drawn to his ability to make a metal like wrought iron look almost ethereal and elegant, and the way he incorporated the popular styles and design principles of the day into his pieces.
| | |
| --- | --- |
| Designer | Mauricio Tempestini |
| Manufacturer | Salterini |
| Design Period | 1950 to 1959 |
| Production Period | 1950 to 1959 |
| Country of Manufacture | United States |
| Identifying Marks | This piece has been attributed based on archival documentation, such as vintage catalogs, designer records, or other literature sources |
| Style | Vintage, Mid-Century, Hand-Crafted, Modernist |
| Detailed Condition | Good — This vintage item remains fully functional, but it shows sign of age through scuffs, dings, faded finishes, minimal upholstery defects, or visible repairs. |
| Restoration and Damage Details | Light wear consistent with age and use, A tiny chip on the edge of the glass top |
| Product Code | |
| Materials | Wrought Iron, Glass |
| Color | Black, Clear |
| Width | 47.0 inch |
| Depth | 47.0 inch |
| Height | 29.0 inch |