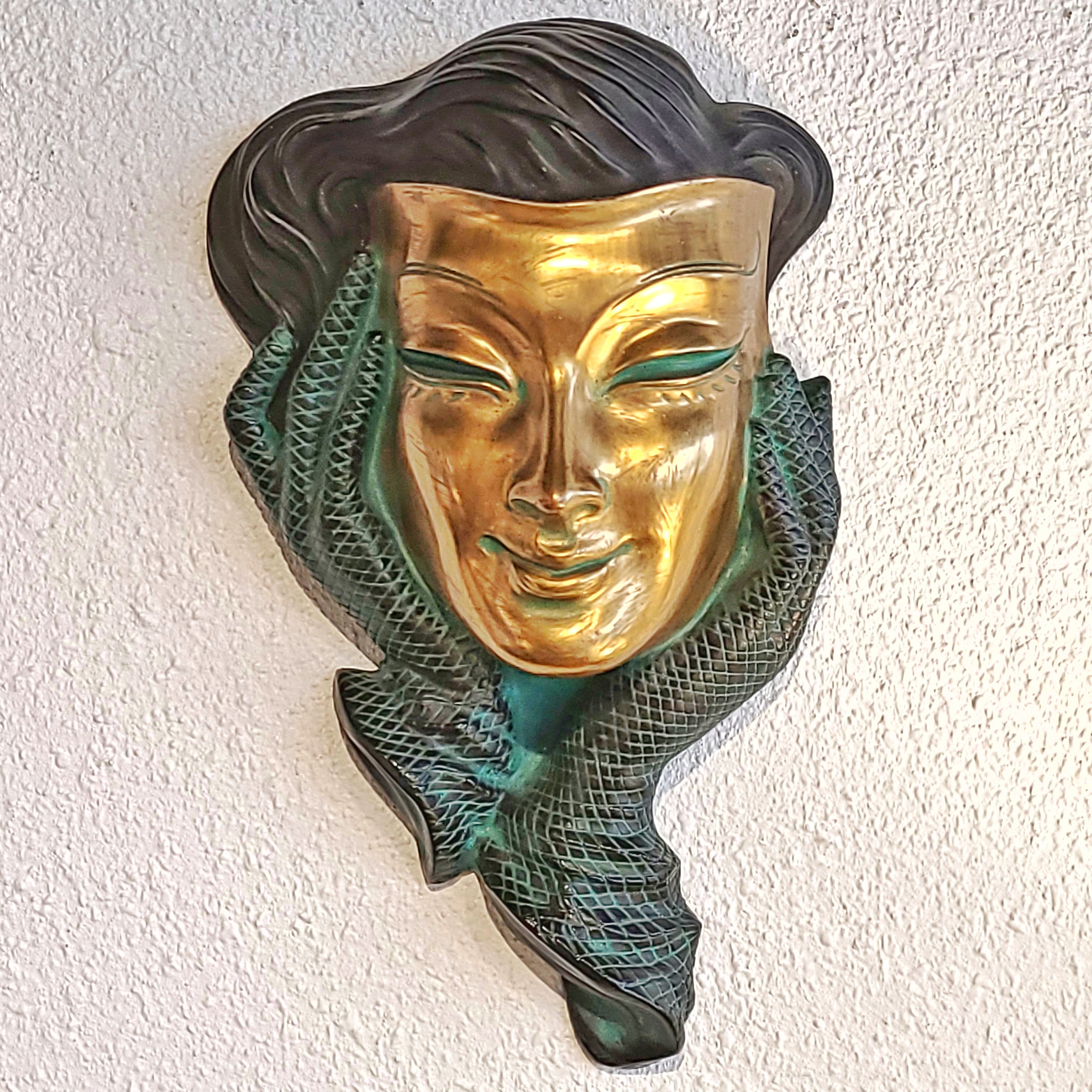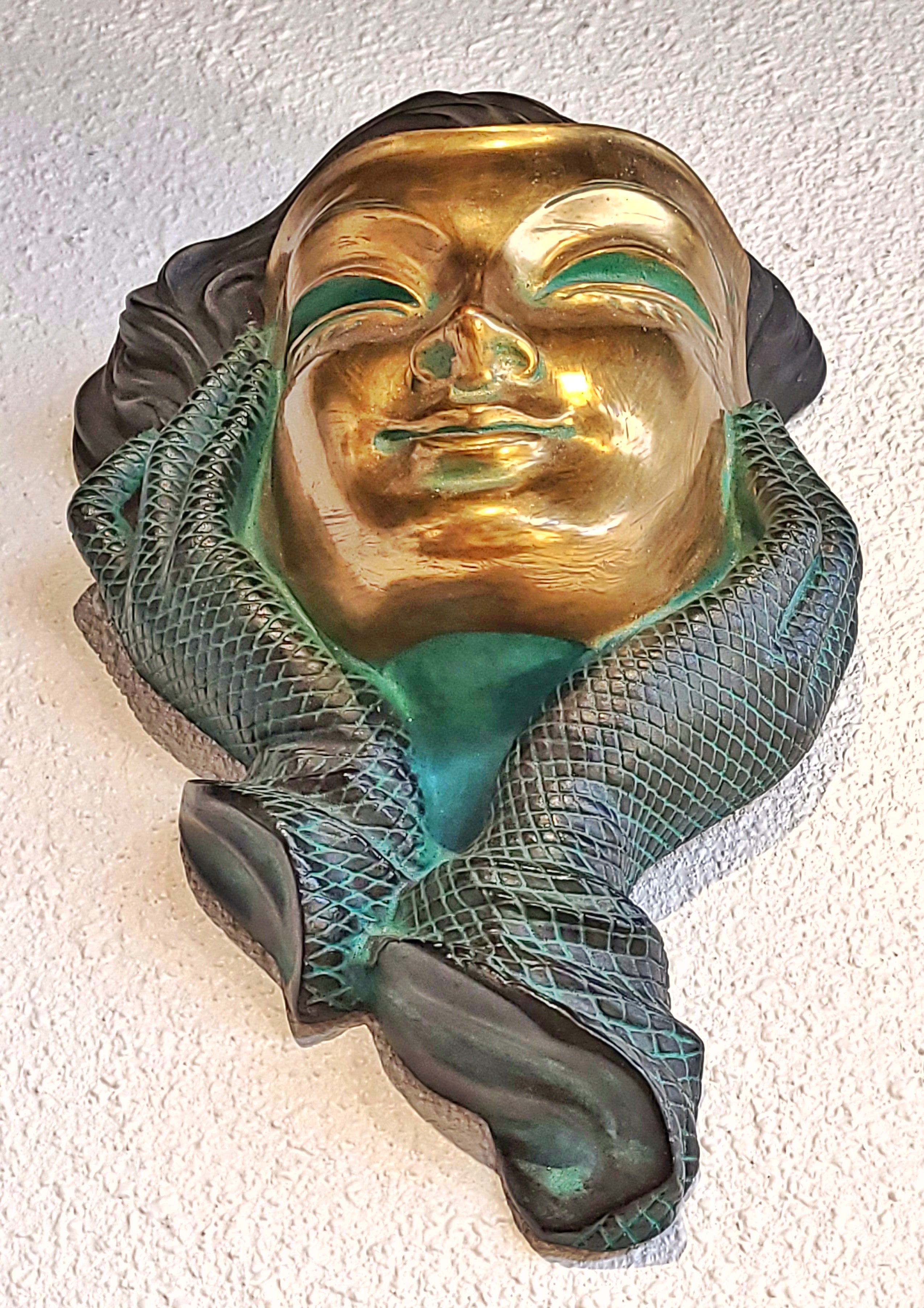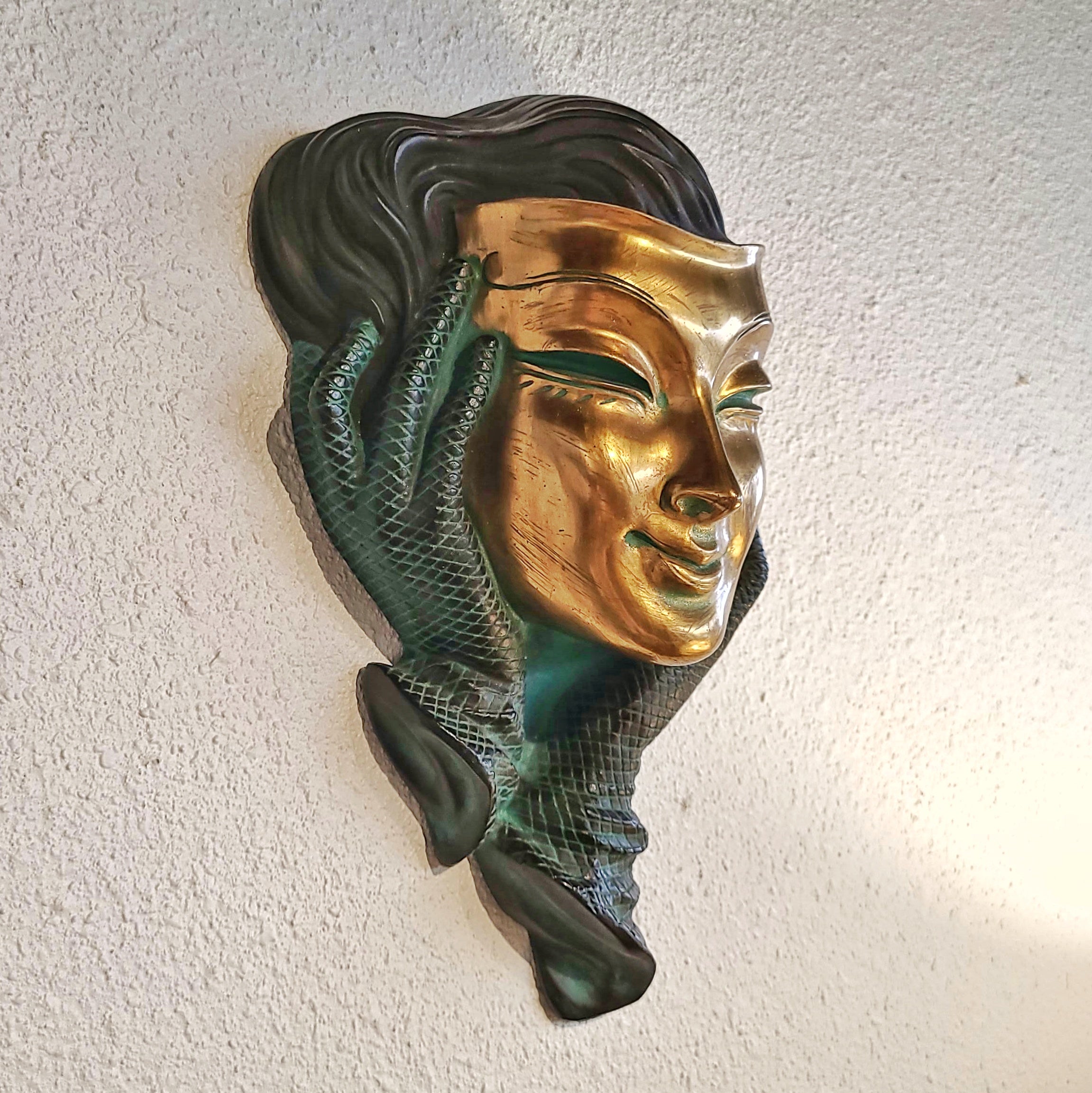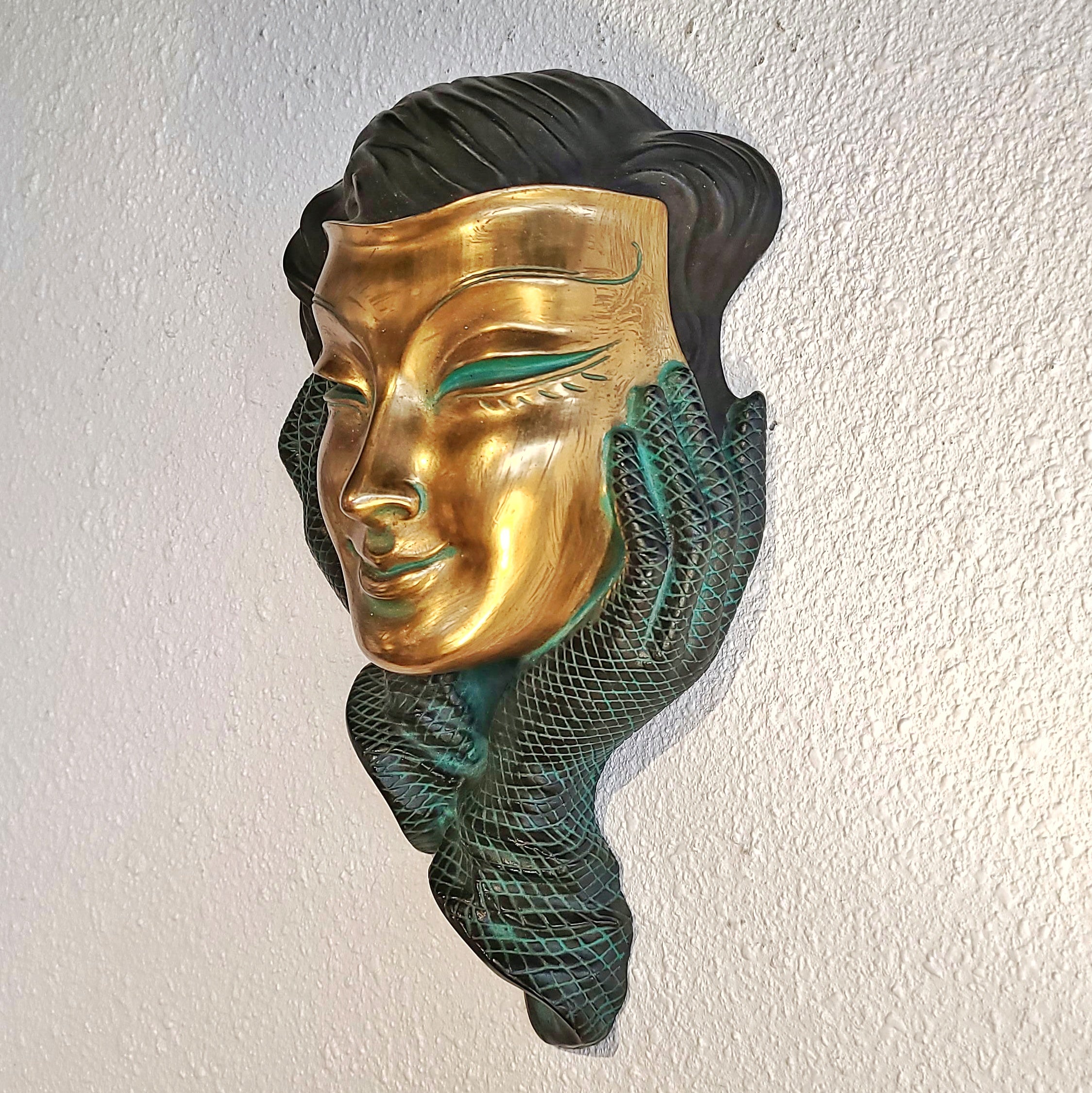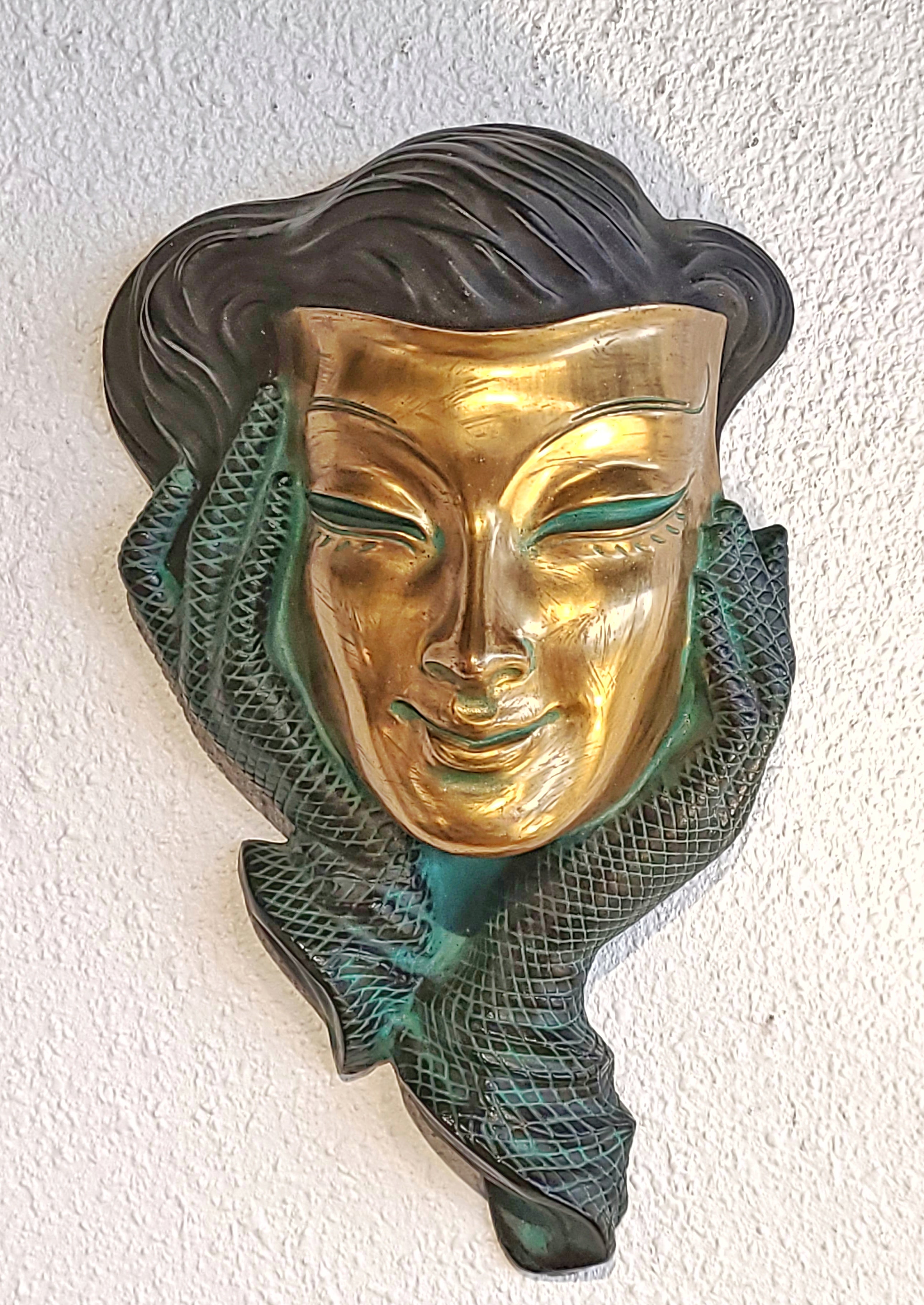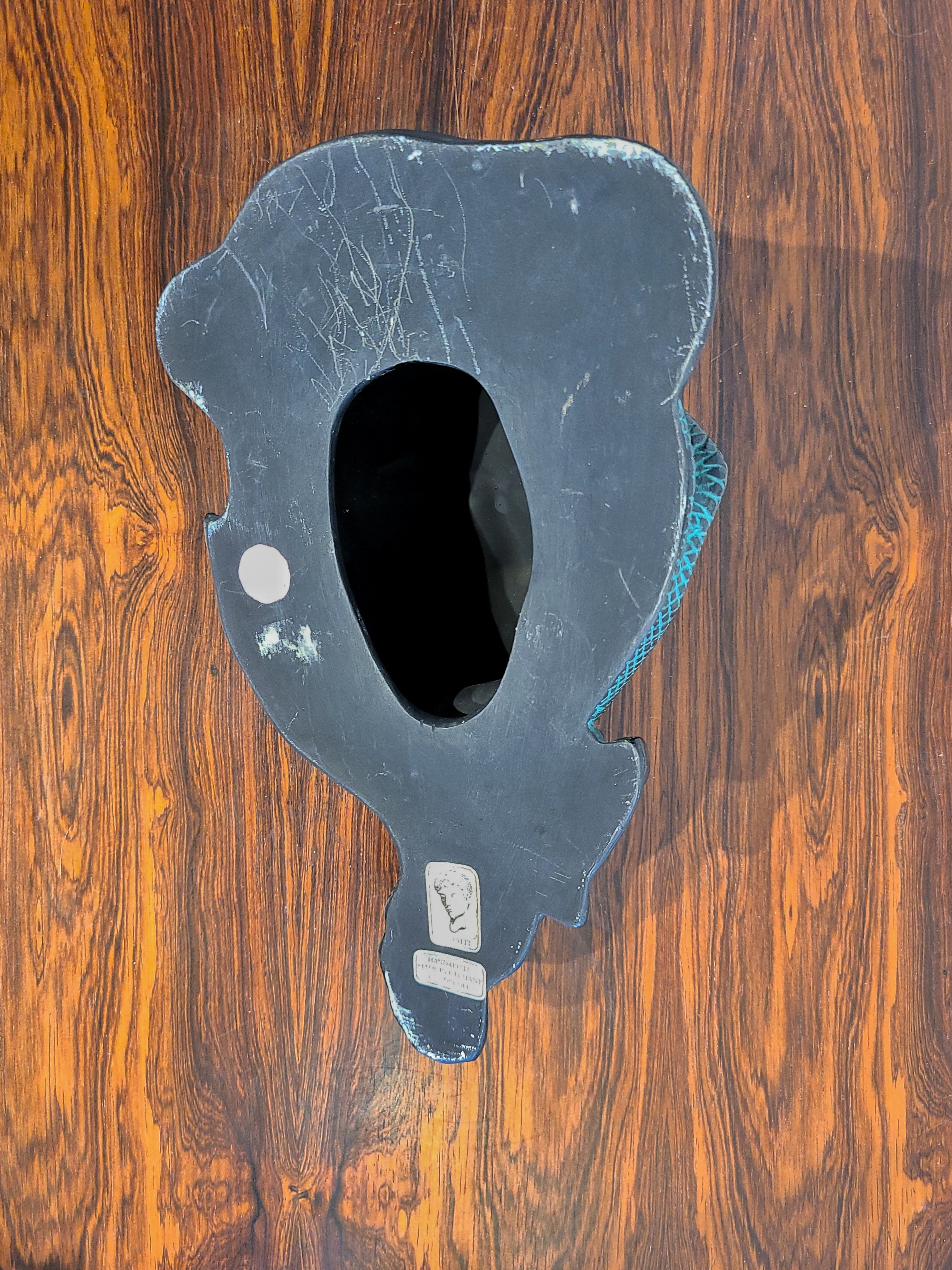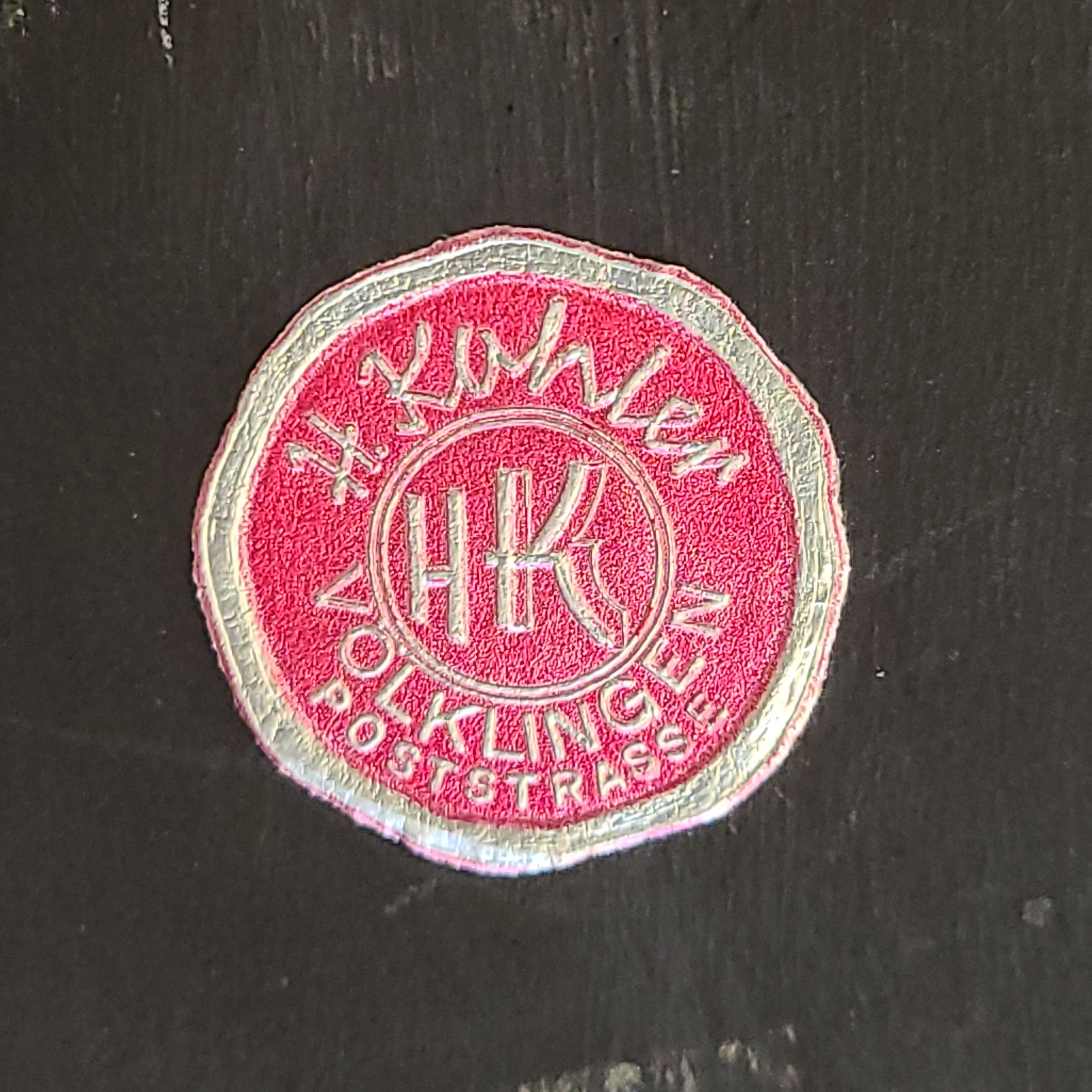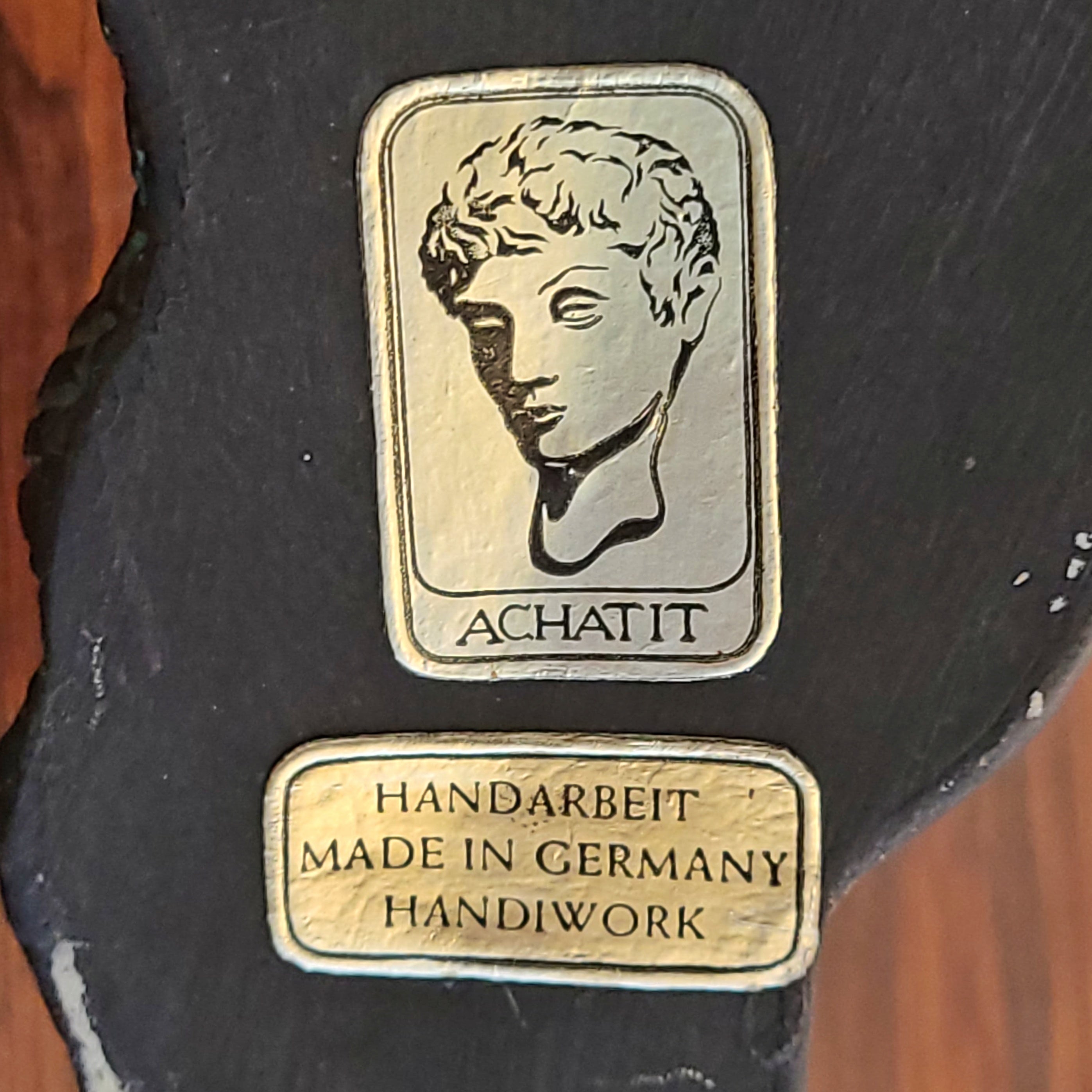 PETER LUDWIG WALL MASK FOR ACHATIT WERKSTÁTTEN (1950s)
CONTACT US HERE ABOUT THIS ITEM.
A beautiful gilded achatite wall mask of a fine lady in green fishnet gloves, designed in the late 40s or early 50s by sculptor Peter Ludwig for Achatit Werkstätten, one of the major producers in the 1950s and 1960s of the wildly popular wall masks, sculptures, and plaques that decorated so many modern homes of the era.
PETER LUDWIG (1902-1983) initially trained as a painter at the Bauhaus in Weimar under Lyonel Feininger (1871-1956) and later in Munich and Berlin. After studying for a long time in Florence, Rome, and Paris, he lived as a freelance artist in Berlin and appeared at several exhibitions with his work. After 1933, under pressure from the political situation, he turned to the applied arts and worked as a make-up artist for theater, ballet, film, and vaudeville. He worked with numerous important dancers, including Harald Kreutzberg (1902-1968), for whose tours he designed and performed all the dance masks.
In the autumn of 1948, he and the businessman Hans Schirmer founded a studio to make reproductions of his own work and from existing templates using a substance that Ludwig had got to know through a Czech foundryman and with which he had already worked in his Berlin studio.  The material consisted of a combination of finely ground rock and wood pulp mixed with binders which and poured into plaster molds, then fired and cooled, they were then painted and/or gilded, and polished with agate stones.  The word agate is "achat" in German, which is how both the material and the company got their trademarked names, 'Achatit'
The production program at Achatit Werkstätten, which was continuously expanded in the following years, comprised wall masks, girls' and children's heads, statuettes, animal sculptures, and relief images, all initially based exclusively on designs by Peter Ludwig. The decorative objects he designed from the non-ceramic material agatite were of considerable importance for the development of decorative ceramics in the years after 1950. They not only led to comparable products by artists such as Paul Kinsler (1910-1986) and companies such as Goebel (non-ceramic material Mainit) but also had diverse effects on the "wave of masks" that began in ceramics in the second half of the 1950s.
Details
Dimensions

7.25ʺW × 4ʺD × 11.5ʺH
Styles

Art Deco
Boho Chic
Figurative

Period

1950s
Place of Origin

Germany
Item Type

Vintage, Antique or Pre-owned
Materials

Ceramic
Condition

Good Condition, Original Condition Unaltered, Some Imperfections
Color

Gold