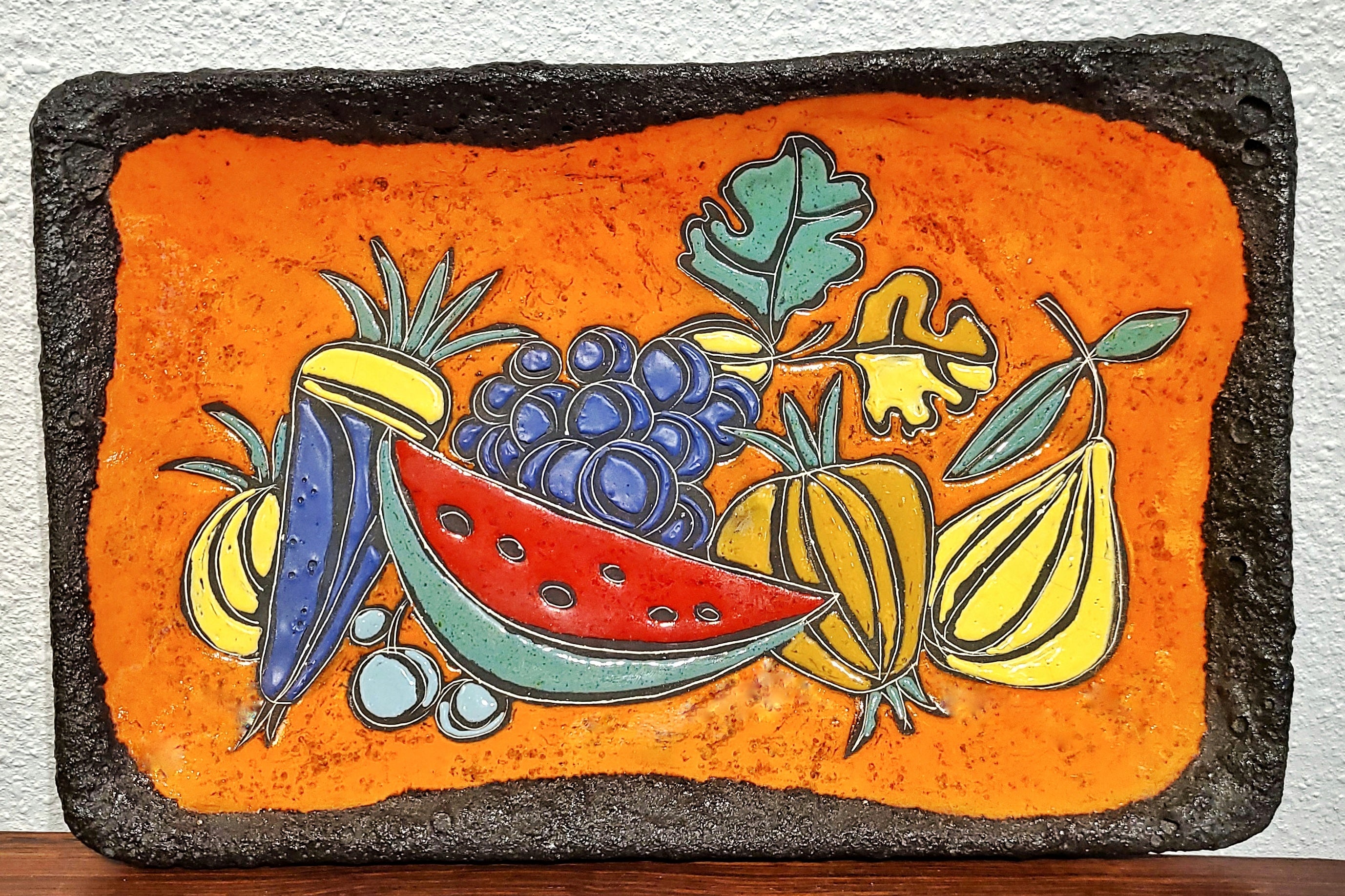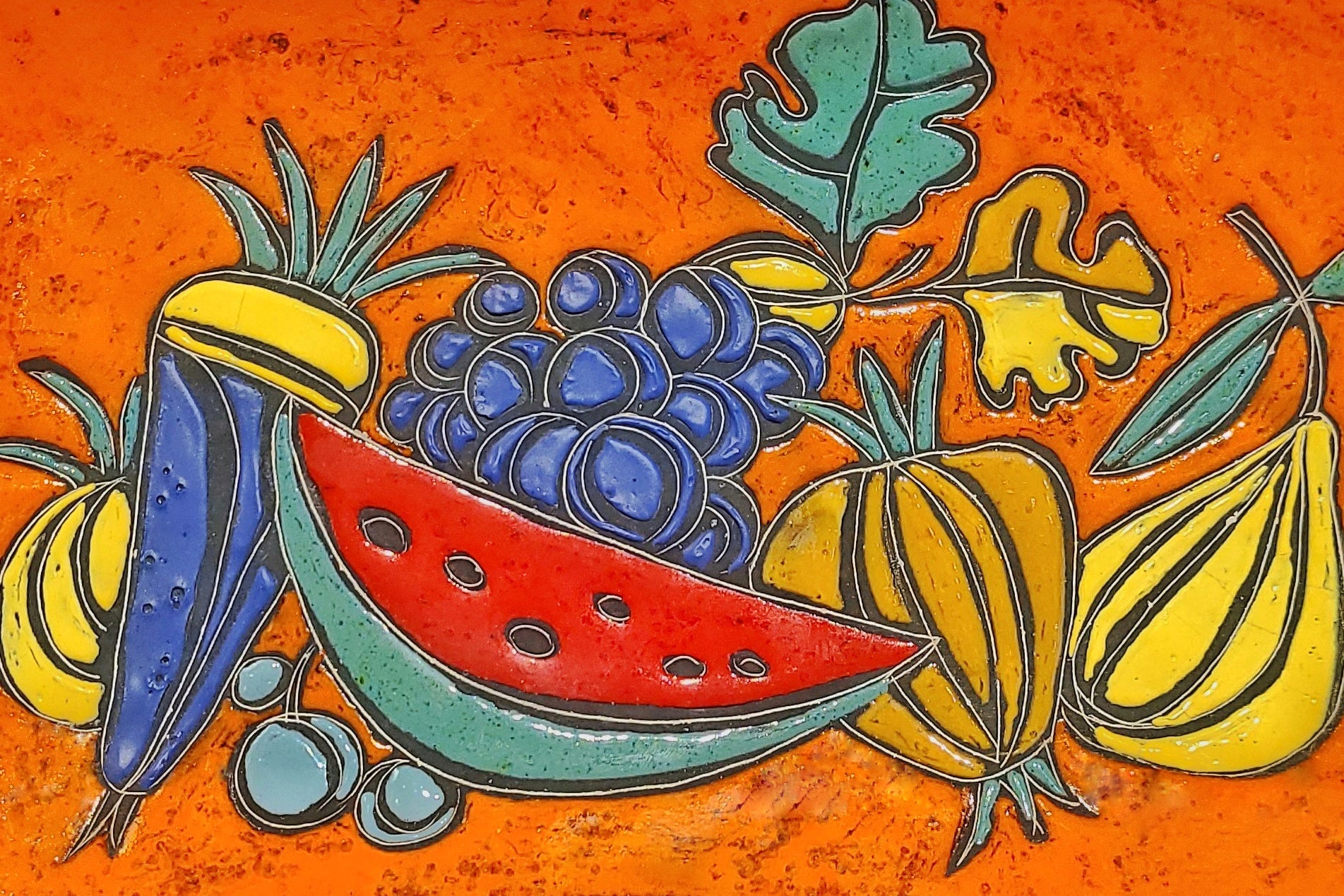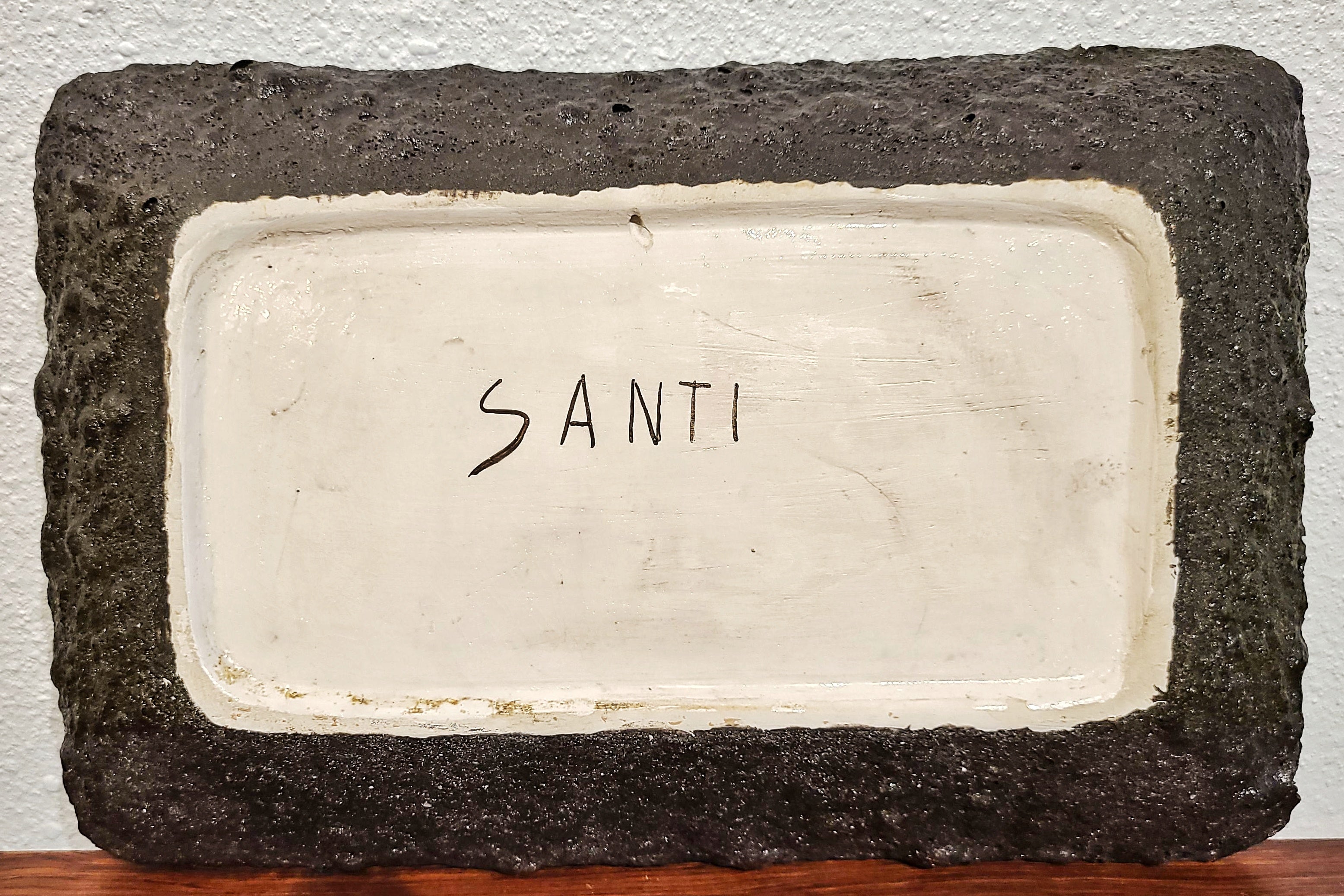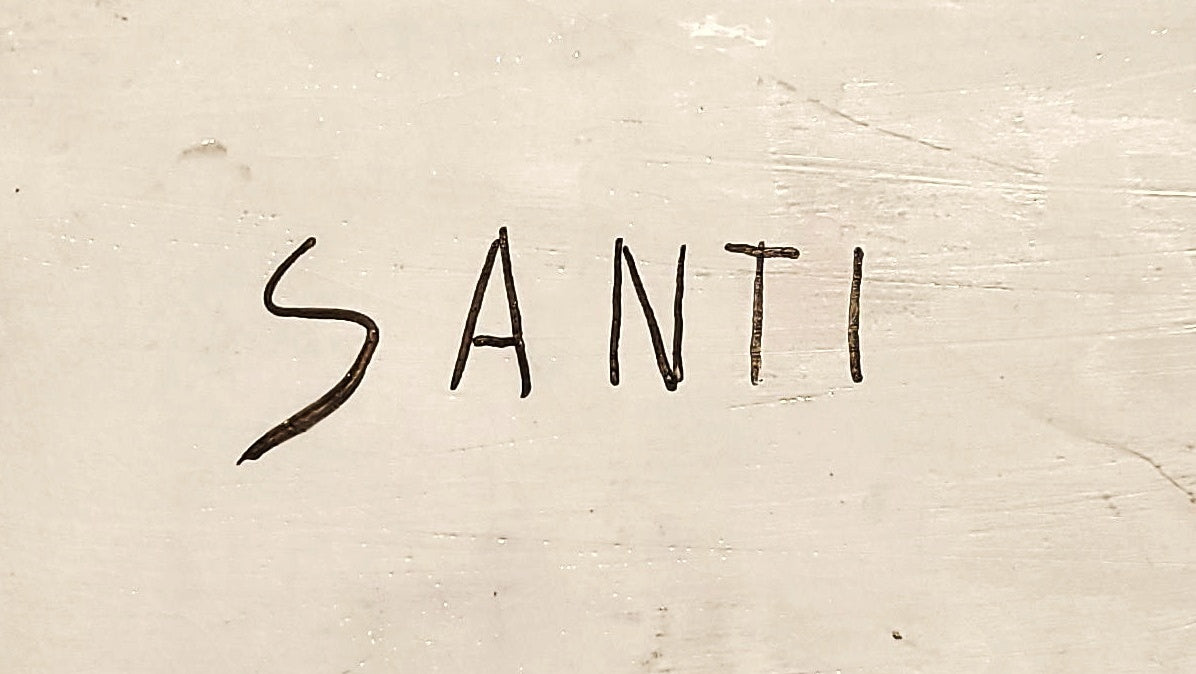 LUIGI SANTI DECORATIVE BOWL WITH STILL LIFE AND VOLCANIC EDGE - ITALY
CONTACT US HERE ABOUT THIS ITEM.
An eye-catching one-of-a-kind sgraffito pottery bowl with a bright fruit and vegetable still life in shades of orange, blue, green, yellow, purple, and red, trimmed in a black volcanic glaze.  Produced in the 1950s by Luigi Santi
LUIGI SANTI was born in Faenza in 1907.  He graduated from the Royal School of Faenza, a pupil of Anselmo Bucci and Domenico Rambelli, and completed his training working in ceramics factories in central Italy, including the "Manifattura Ceramica Minghetti" in Bologna. It was there that he met and married Itala Minghetti, the daughter of the factory owner Gennaro Minghetti.  Santi remained with the company until 1930 when he set out on his own.  In 1952, helped by a financing partner, he founded the "Santi & Biancoli" factory in Miramare, near Rimini, and began producing ceramics commercially, in competition with the nearby San Marino manufacturers.
After a few years, he assumed lone management of the company, and changed the name to "Santi Ceramiche."  He soon started a new office in Cattolica where, alongside commercial production, he also created artistic one-of-a-kind ceramics which he presented at various exhibitions and competitions.  Luigi Santi retired from the business in 1962 and died in Cattolica in 1974.
Details

Dimensions

12.5ʺW × 8ʺD × 0.75ʺH
Styles

Boho Chic
Italian
Mid-Century Modern

Period

1950s
Place of Origin

Italy
Item Type

Vintage, Antique or Pre-owned
Materials

Ceramic
Condition

Very Good Condition, Original Condition Unaltered, No Imperfections
Color

Orange
Condition Notes

Excellent Vintage Condition