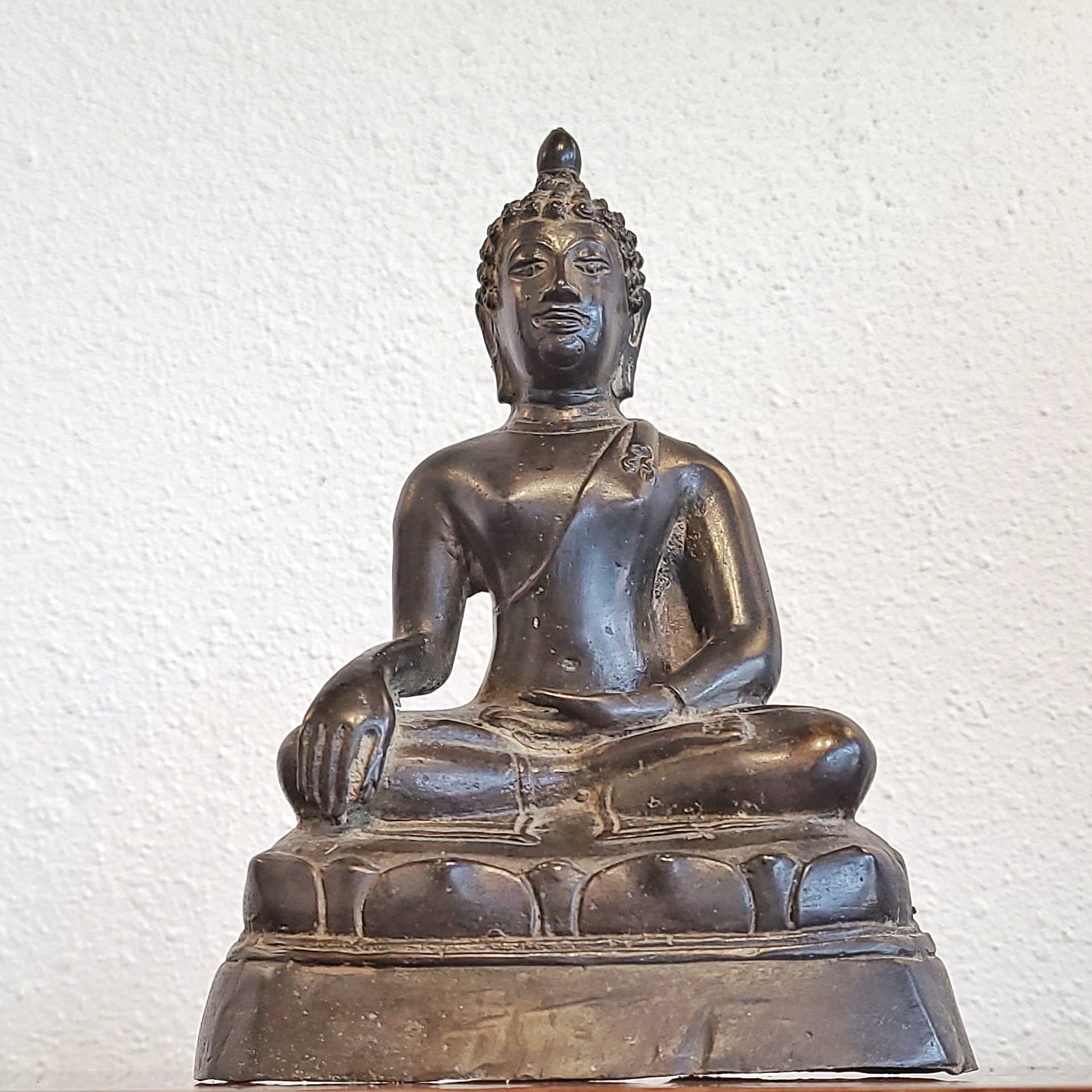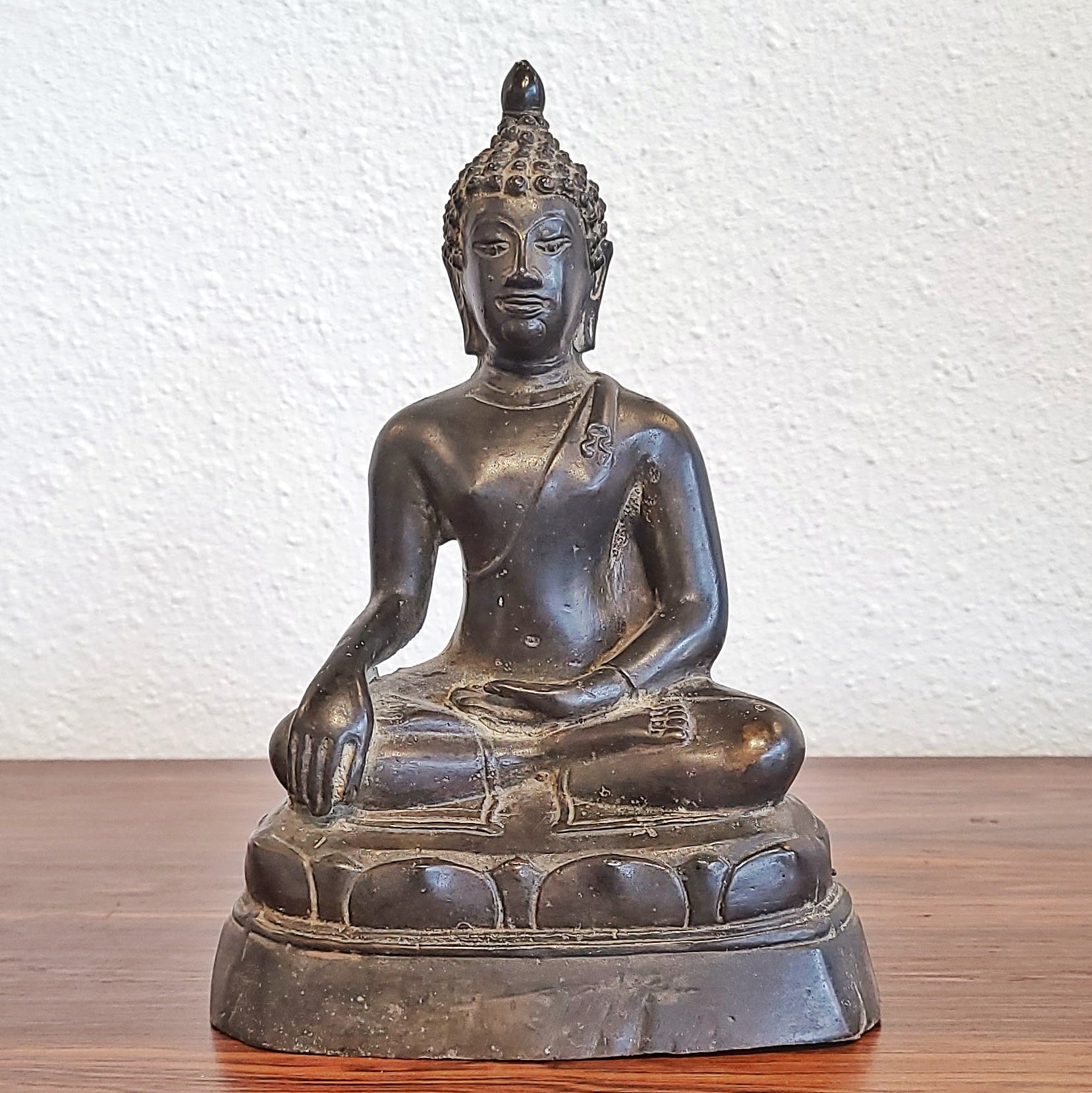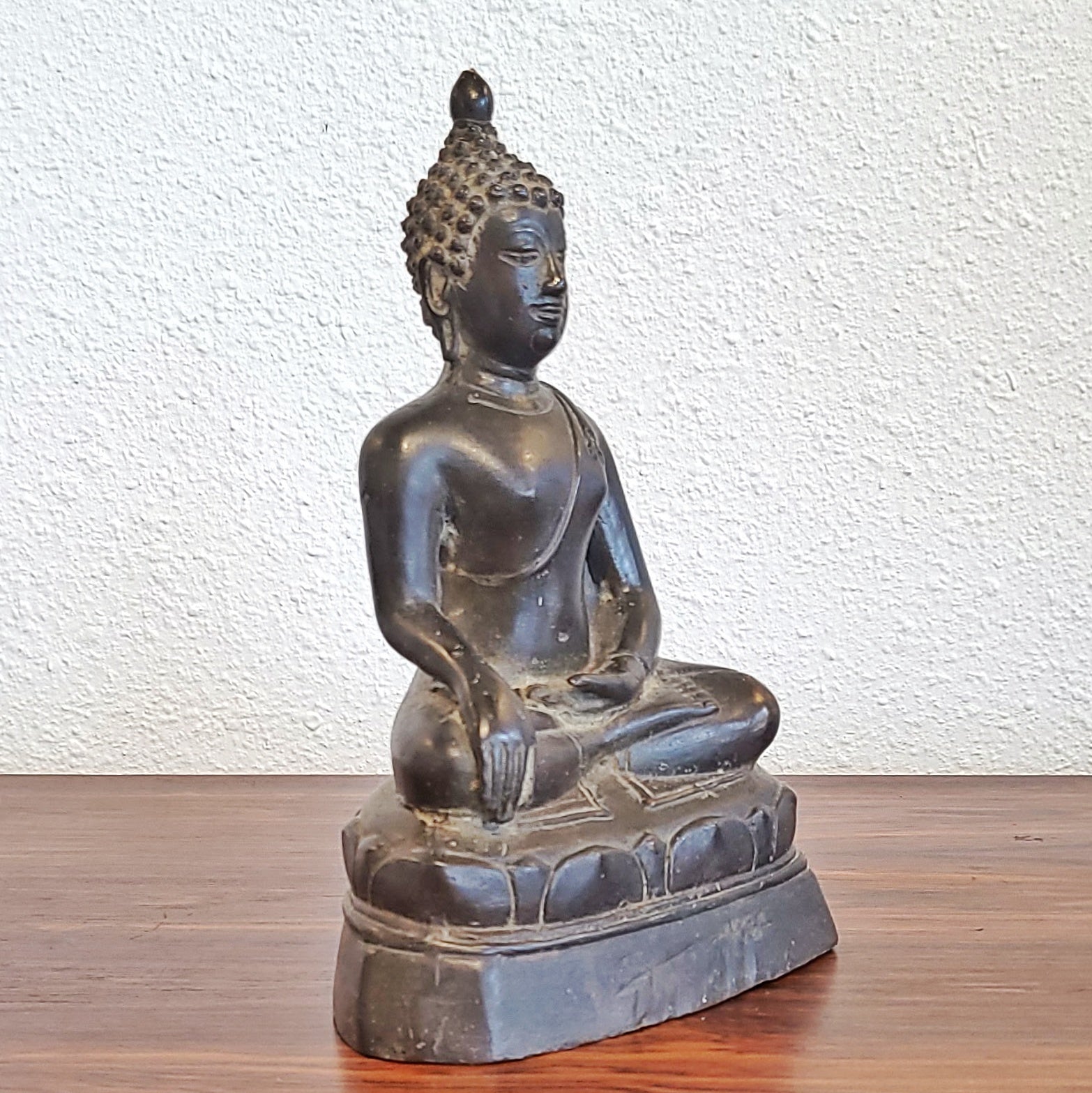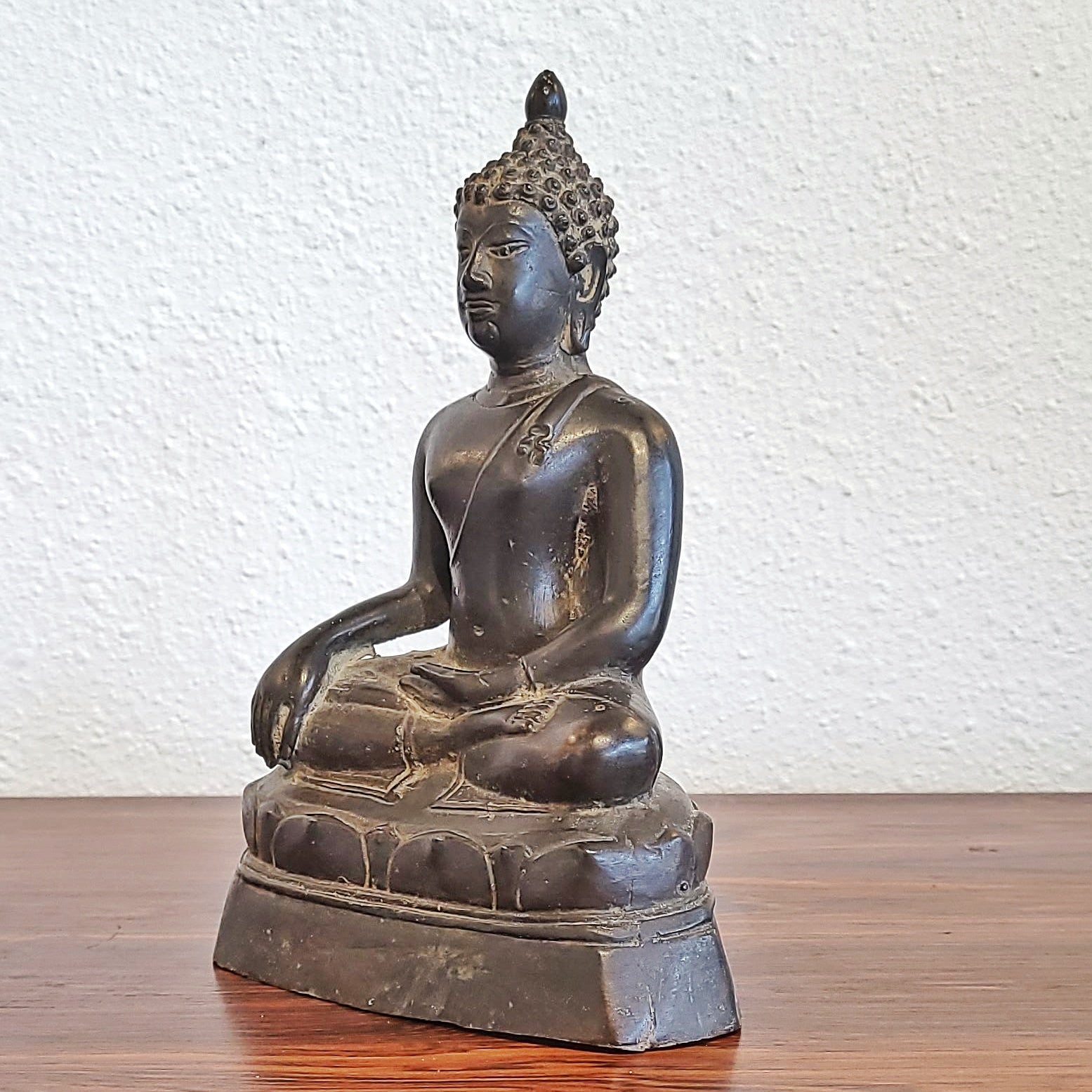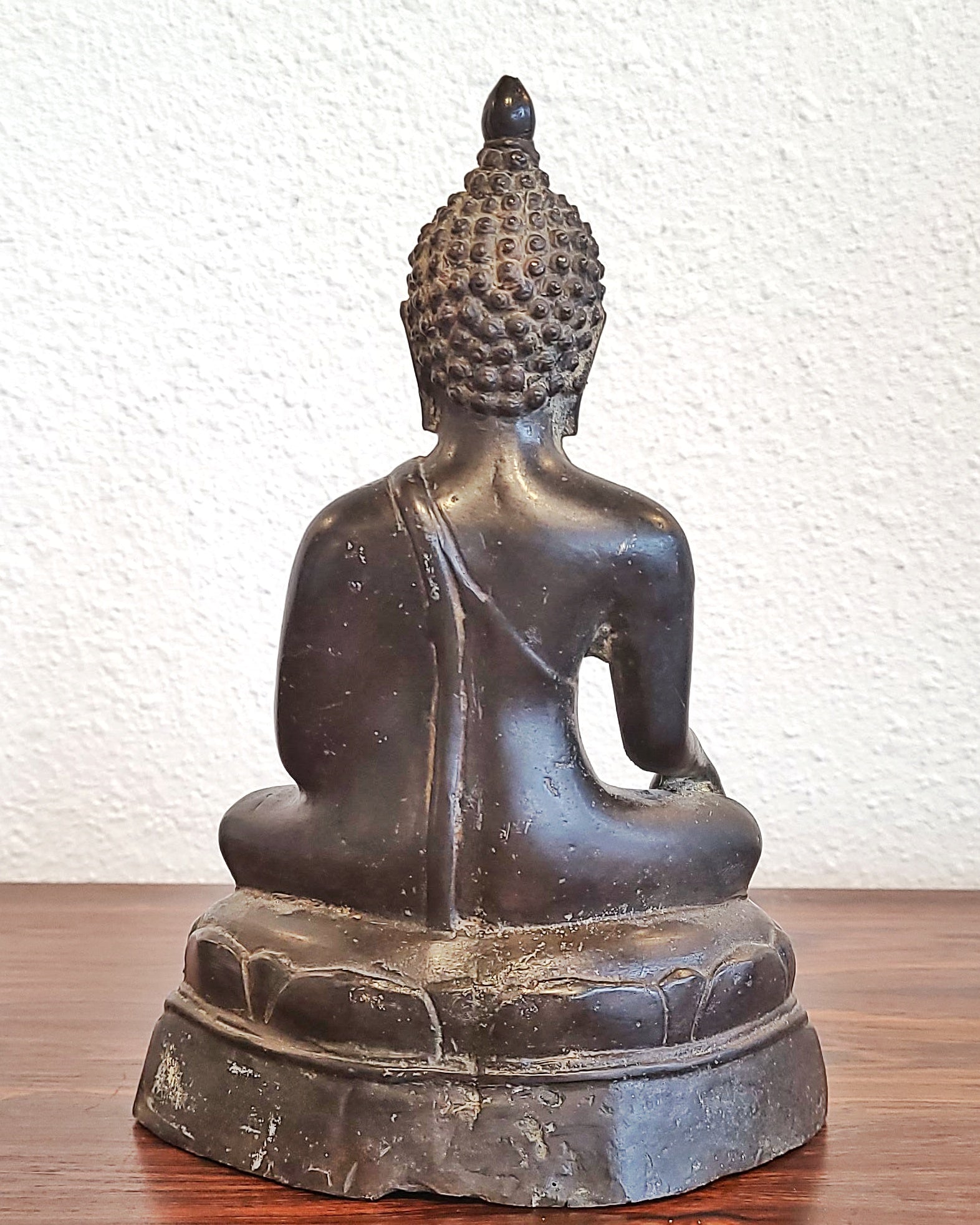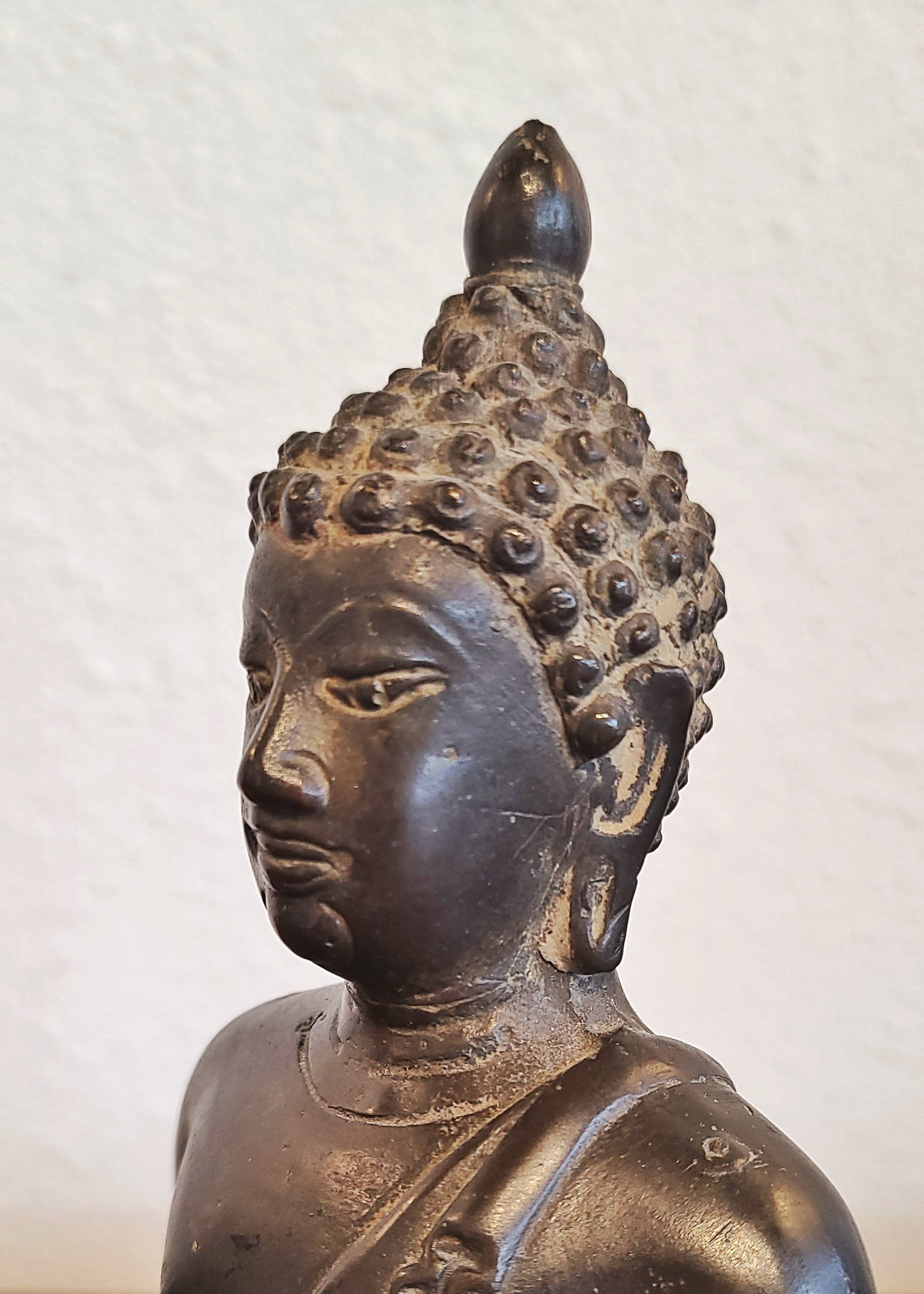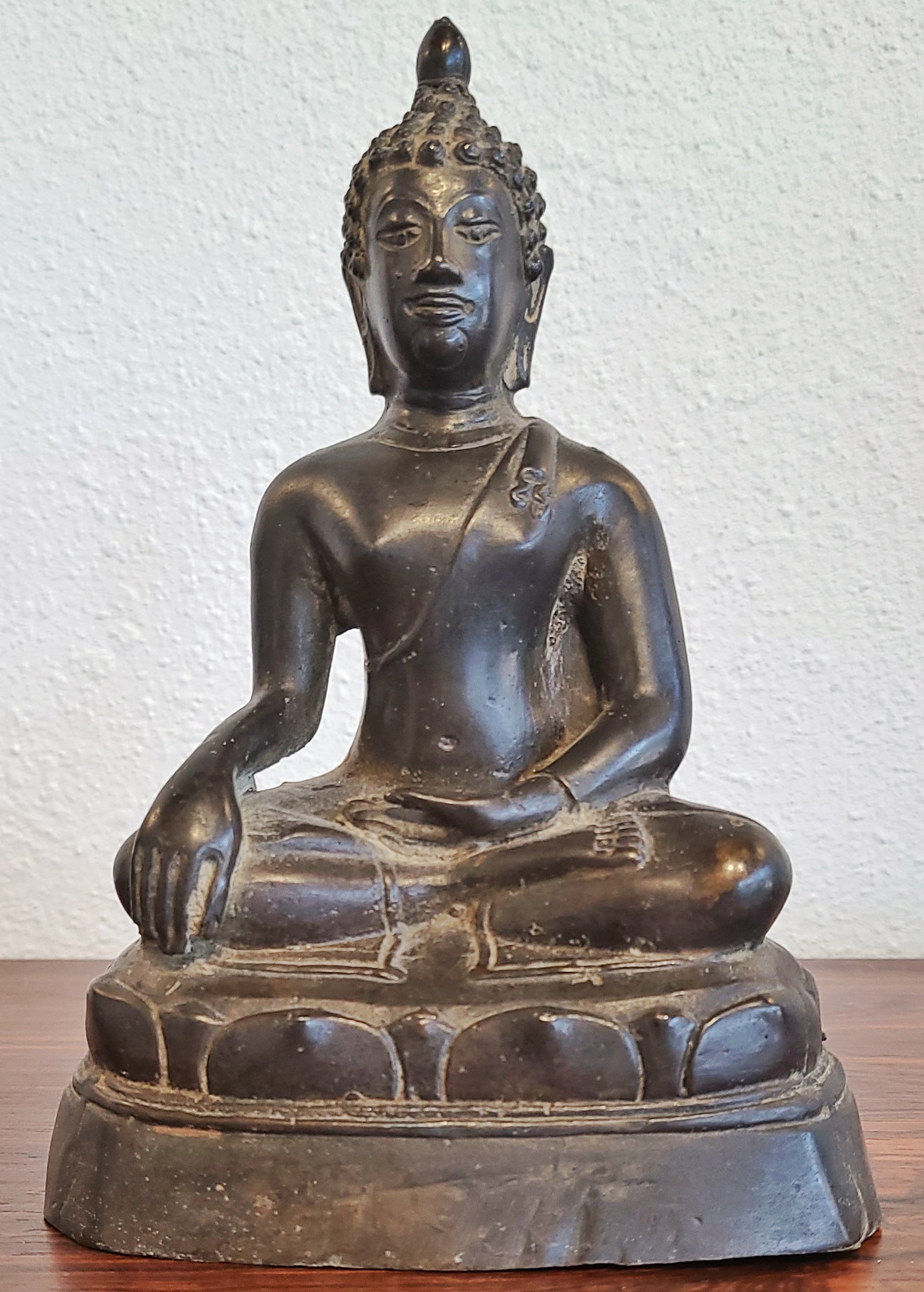 ANTIQUE CAST BRONZE SHAKYAMUNI BUDDHA DISPLAYING THE BHUMISPARSHA MUDRA
CONTACT US HERE ABOUT THIS ITEM.
An antique Thai cast bronze statue of the seated Shakyamuni Buddha in the Bhumisparsha mudra position.  'Bhumisparsha' means 'touching the earth' or 'calling the earth to witness.' This mudra represents the moment when the historical Buddha summoned the earth goddess by lightly touching the ground with the middle finger of his right hand and became enlightened underneath the Bodhi tree. Therefore, the Bhumisparsha mudra is a symbol of enlightenment and is often seen in the context of Theravada Buddhist practice.  The mudra is always displayed while seated in the full lotus position with the right hand stretched over the right knee, the palm facing inward and the middle finger lightly touching the ground.  The left hand is flat in the lap, palm facing up, often with an alms bowl resting in the palm.  Because of its strong affiliation with Shakyamuni Buddha, this mudra is mostly exclusive to him.
Details

Dimensions

6ʺW × 3.5ʺD × 8.75ʺH
Styles

Aian Antique
Figurative
Religious
Period

Late 19th Century
Place of Origin

Thailand
Item Type

Vintage, Antique or Pre-owned
Materials

Bronze
Condition

Very Good Condition, Original Condition Unaltered, No Imperfections
Color

Coffee

Condition Notes

Beautiful Even Bronze Patina. Never Polished.