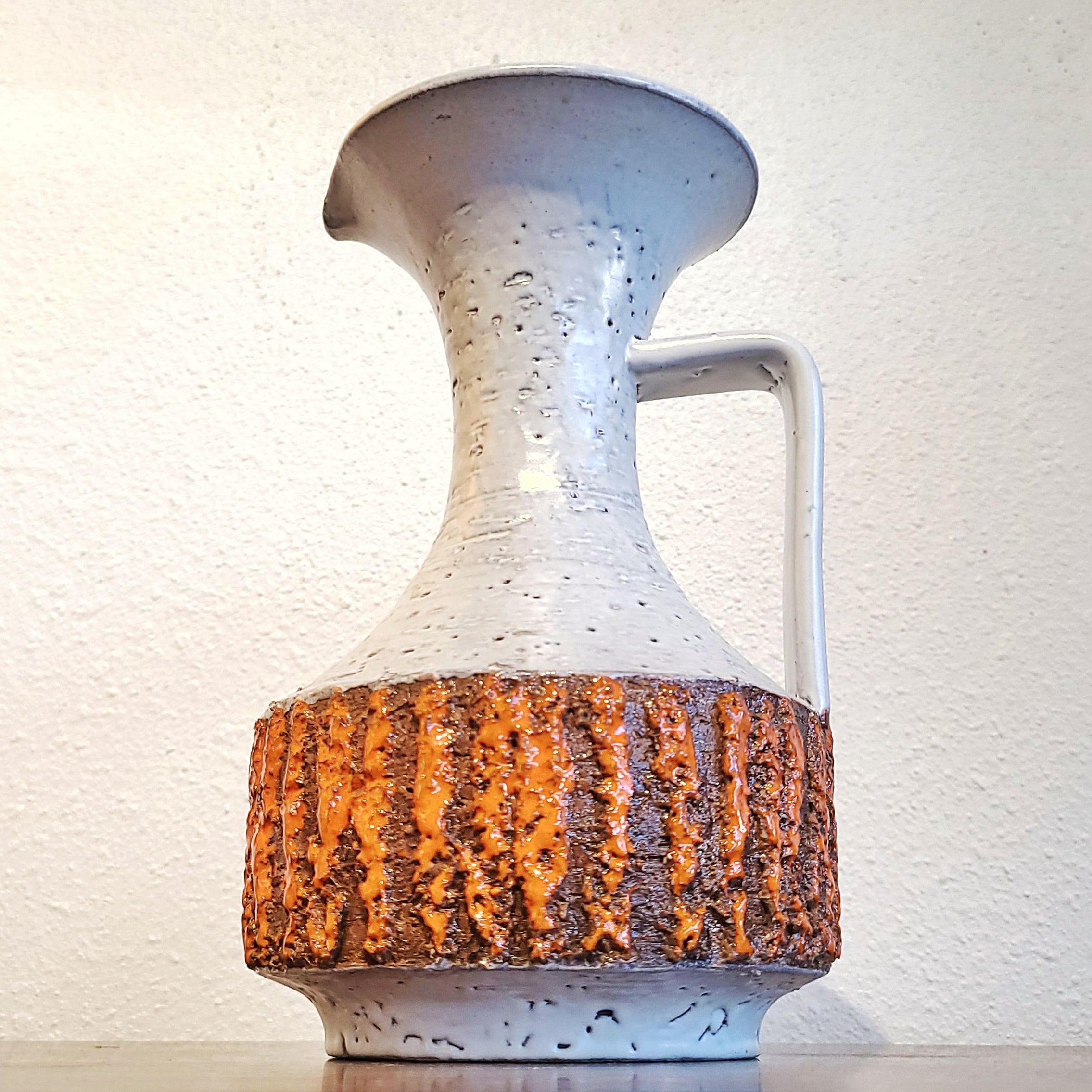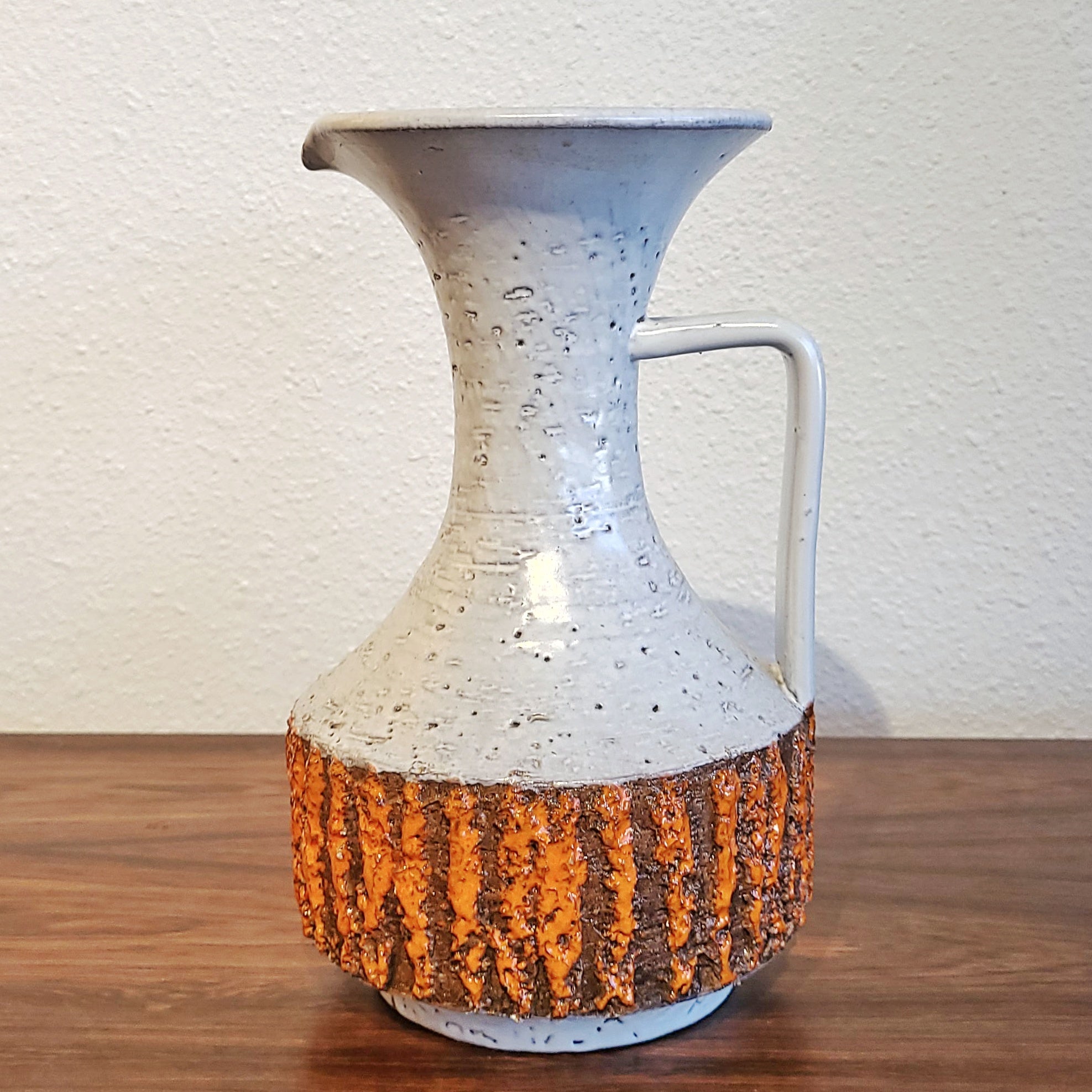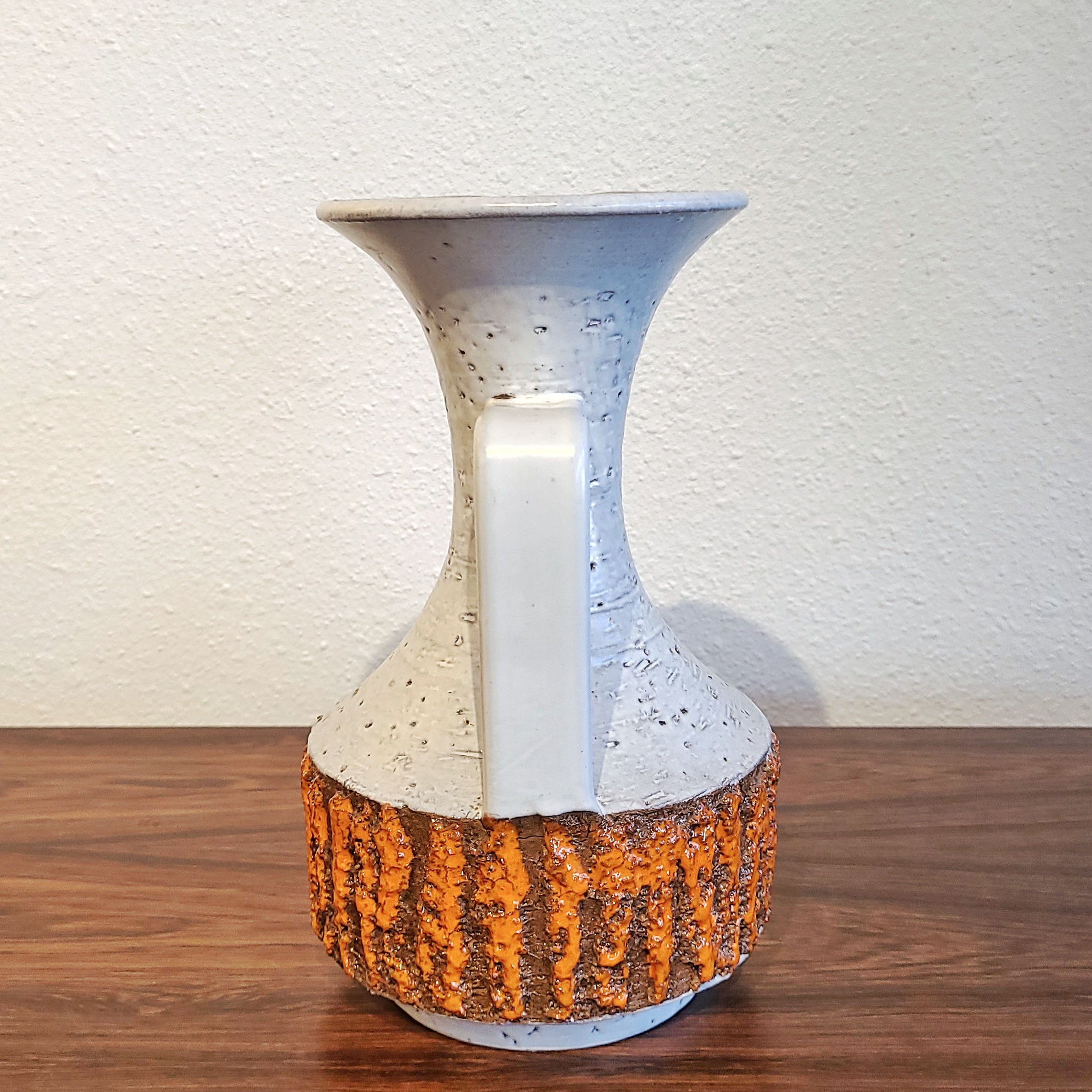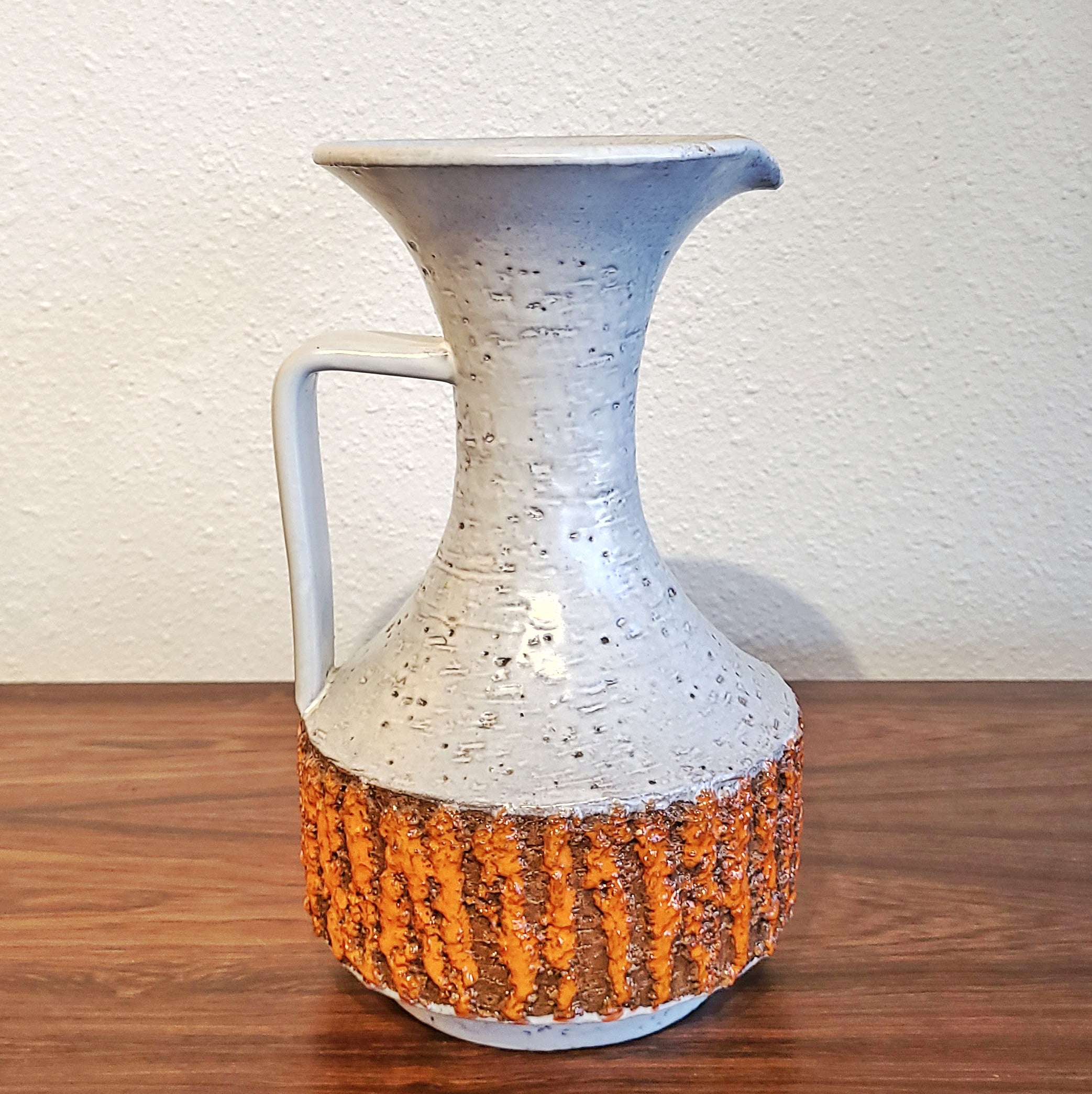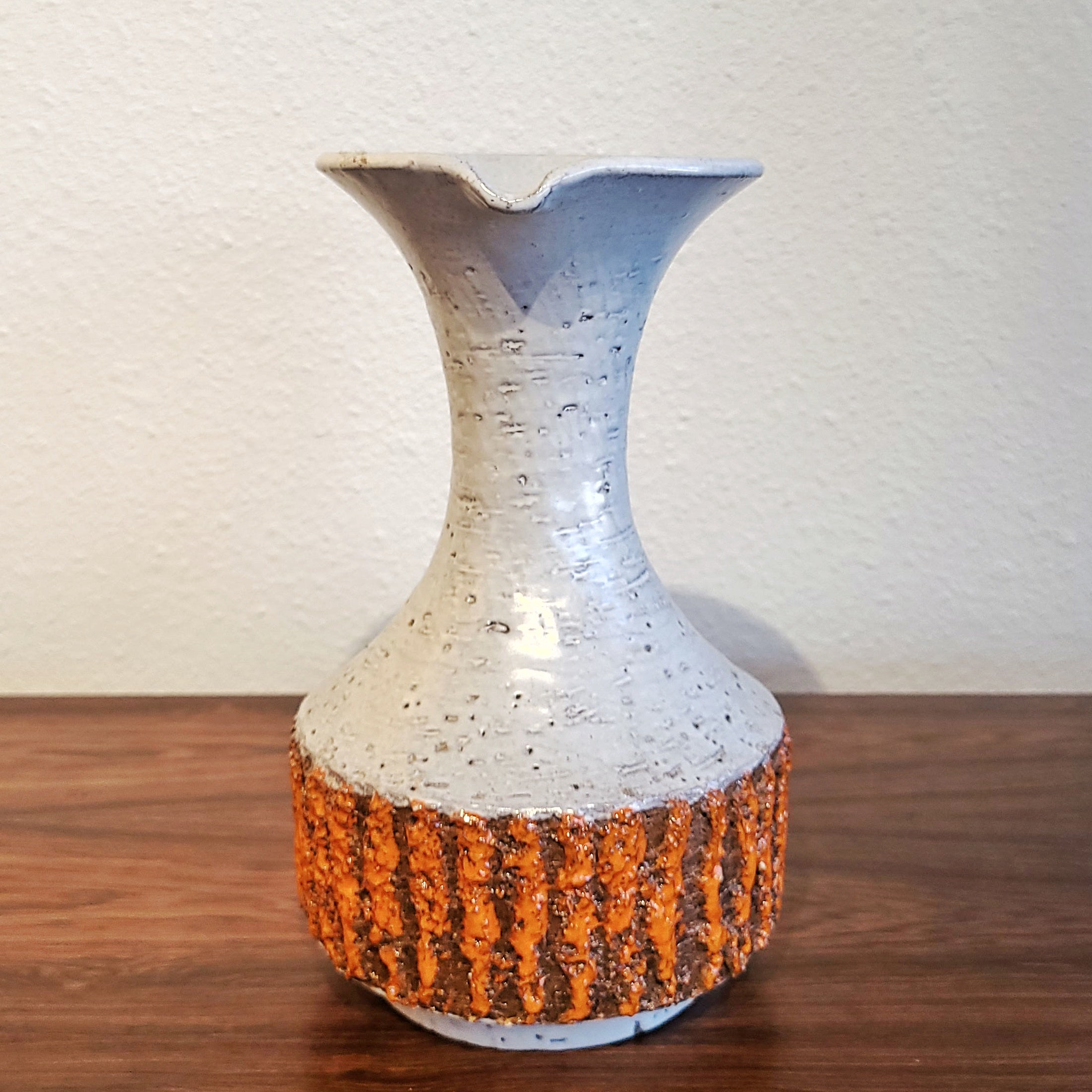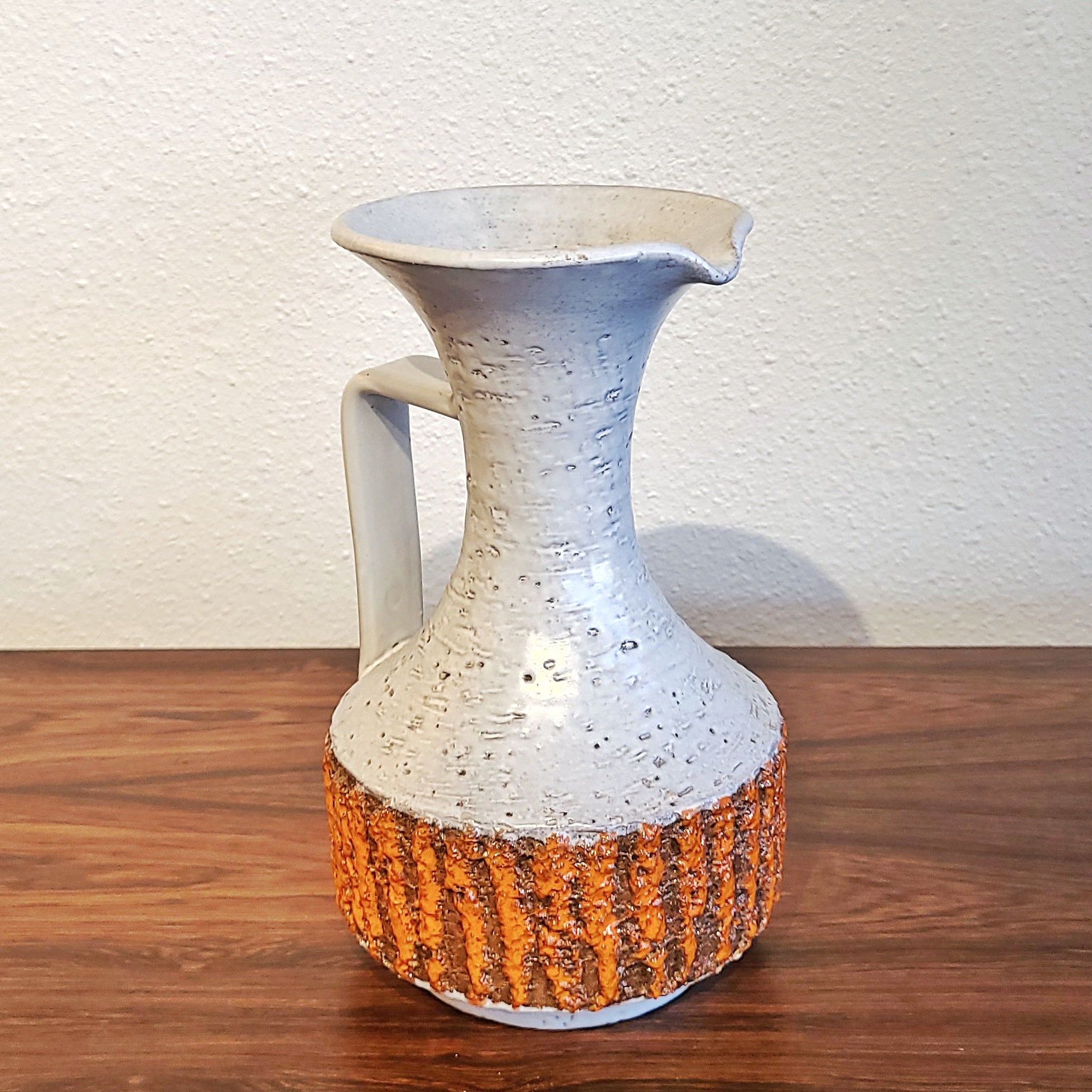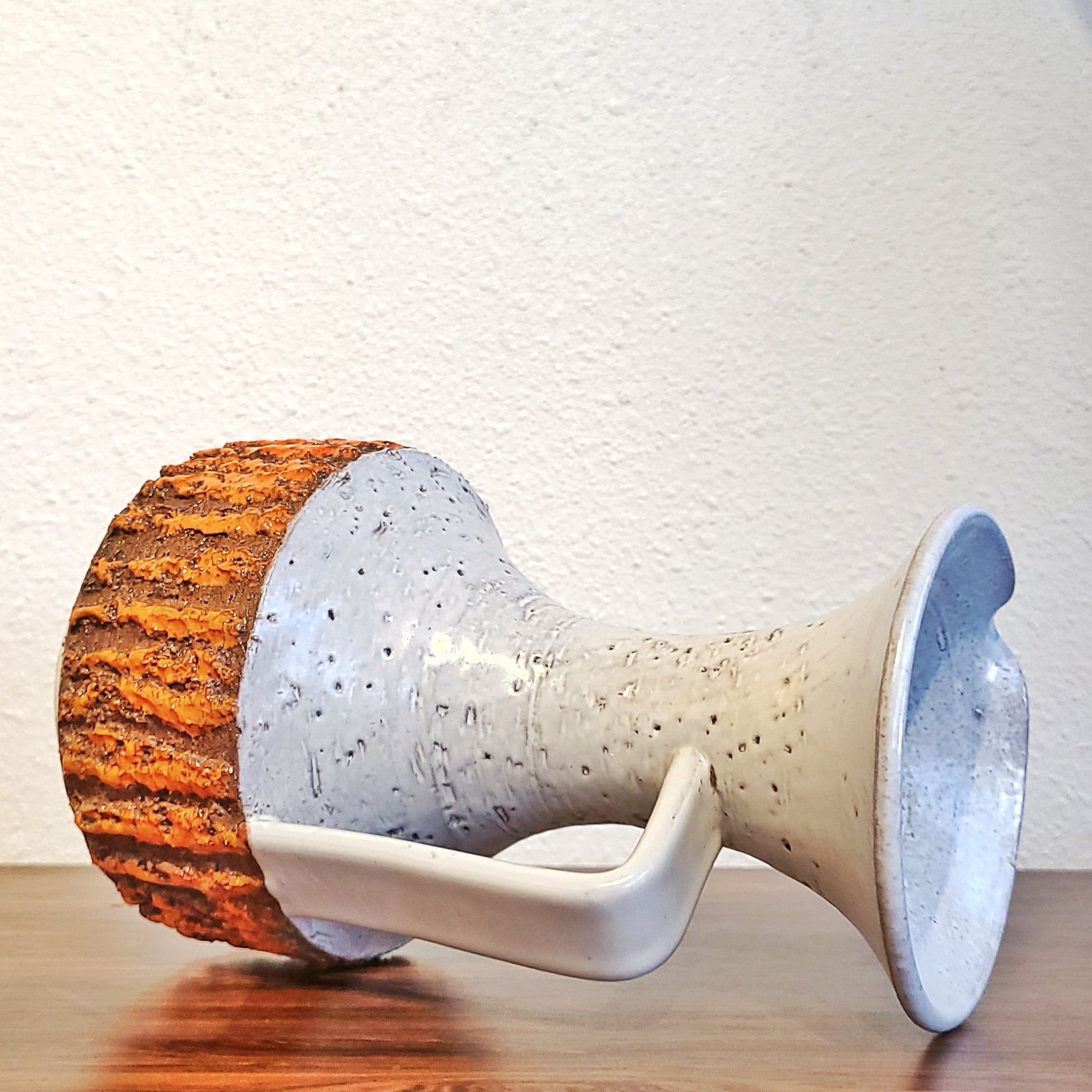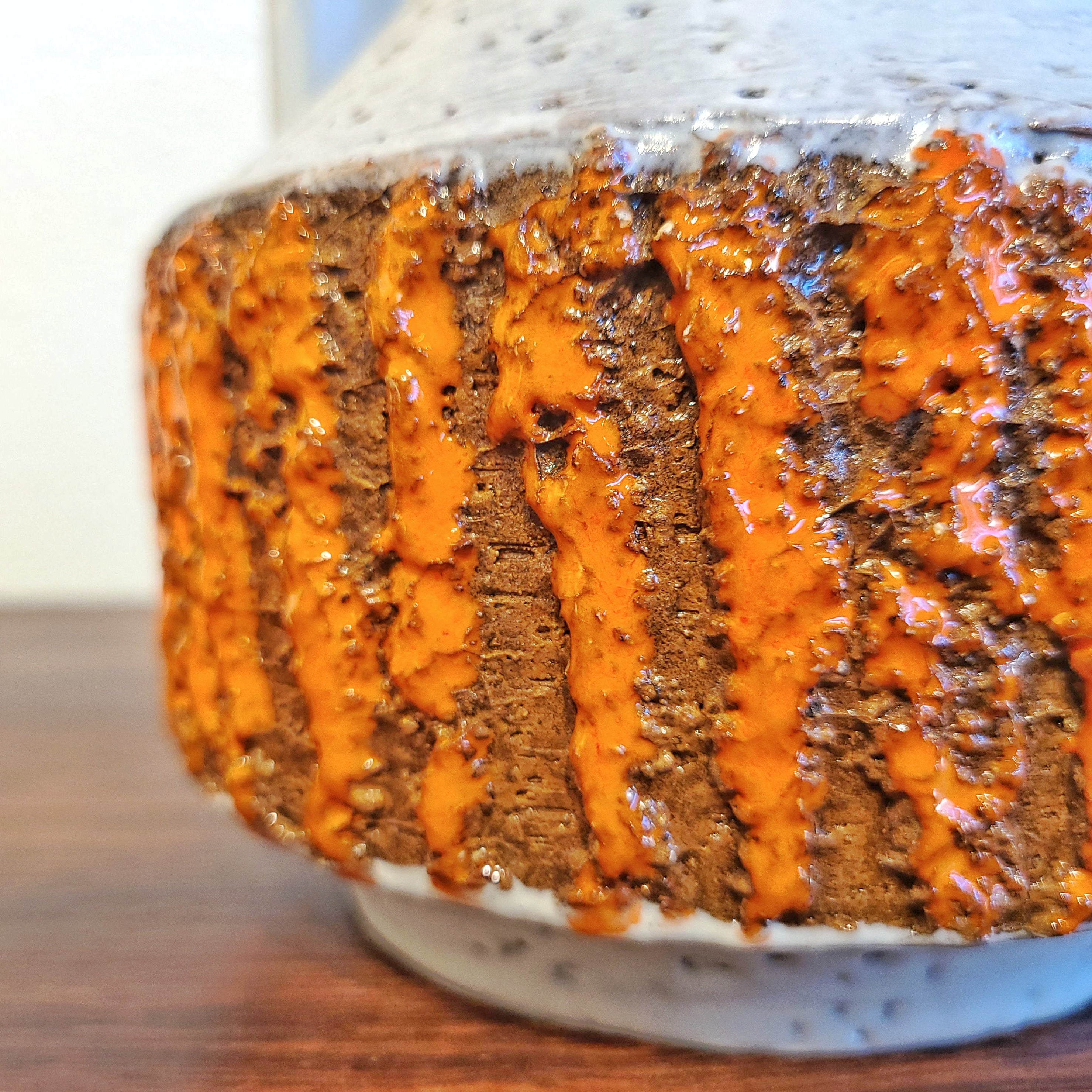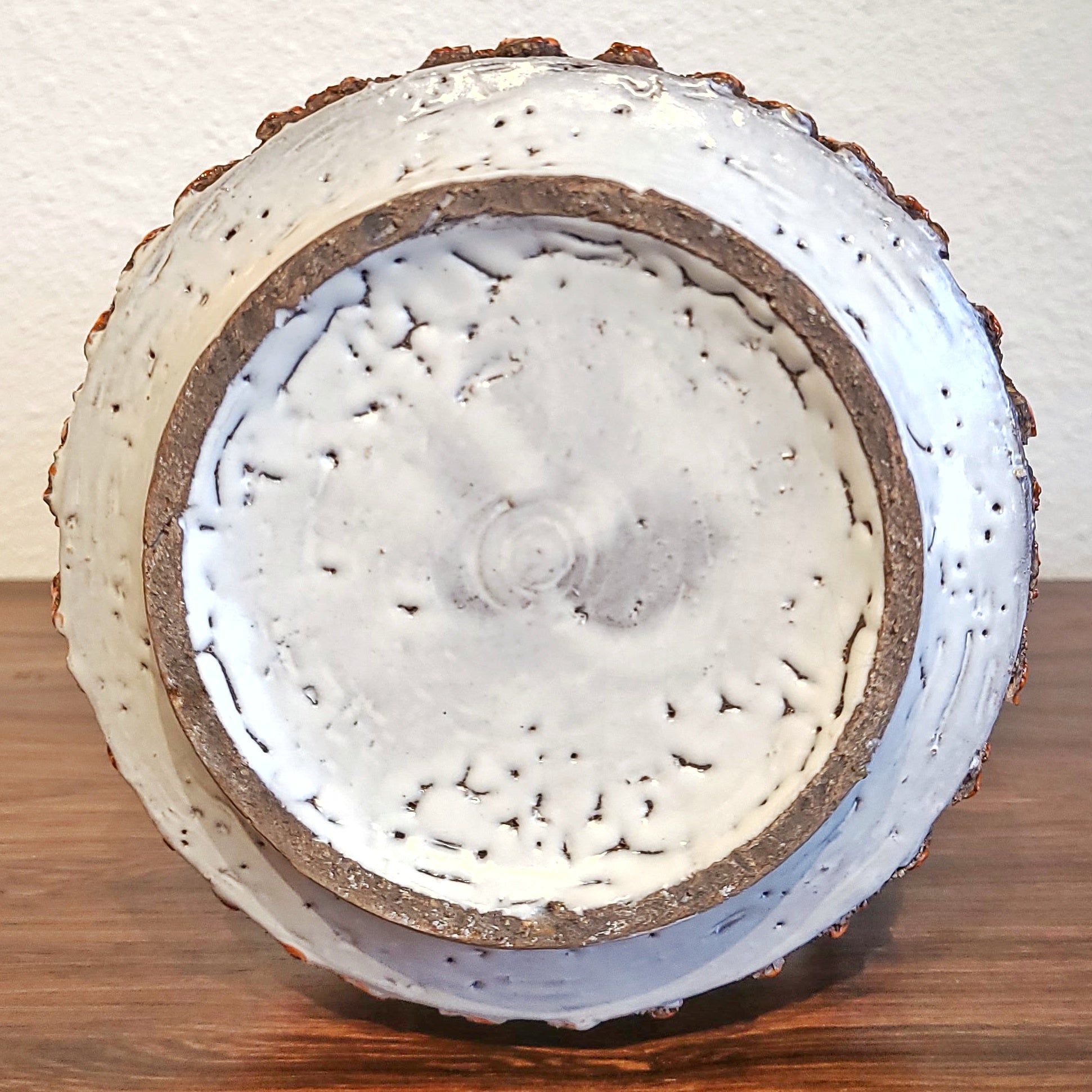 ORANGE AND WHITE JUG VASE BY LELIO ROSSI FOR STUDIO QUATTRO (ITALY)
CONTACT US HERE ABOUT THIS ITEM.
A very handsome and highly textural jug vase designed in the 1970s by maestro Lelio Rossi for the Italian ceramics workshop known as Studio Quattro (4).  This exceptional piece is completely handmade from a brown chamotte clay that has been partially glazed in white with a belt of pumice-like vertical orange stripes standing in deep relief from the natural brown clay, all sealed with a transparent glaze.
LELIO ROSSI (1934- ) was born in Pola, Yugoslavia, and later moved with his family to Montelupo, Italy where, in 1947, he began his activity as a ceramist and decorator.  In 1962 he became the foreman of a ceramics company before beginning a collaboration with Ceramiche Flavia (aka Bitossi Ceramiche) in Montelupo Fiorentino in 1968 under the artistic direction of Aldo Londi.  The factory collaborated with a number of outside artists, including, from the late 1950s, Ettore Sottsass.  In 1972 Rossi left Bitossi (along with a few former Bitossi employees) and founded Studio Quattro which was situated in Capraia, just outside Montelupo.  In addition to producing quality decorative ceramics, they also carried out numerous other activities related to the production of ceramics in the Montelupo area, in various sectors of activity.  Studio 4 is also known to be responsible for many of the Bitossi look-alikes previously thought to have been produced by Nuovo Rinascimento.
Lelio Rossi easily ranges between different disciplines, even as a set designer and painter, and is one of the founders of the Montelupo Ceramics Consortium, as well as the councilor of Friends of the Museum Association, and President of the Cultural Commission of the Municipality of Montelupo Fiorentino from 1994 to 2004.  He also holds the role of Member of the Organizing Committee of the International Ceramics Festival and Coordinator of the Professional School for Ceramics of Montelupo Fiorentino.
As a ceramic artist, he participates in national and international ceramic and naval modeling exhibitions and also carries out consultancy activities for various ceramic companies.  In 2006 he published the volume "Illustrated History of Montelupo" and the following year created an exhibition of paintings on ceramics that narrate the most important events presented in the book.  Lelio Rossi still resides and works in Montelupo Fiorentino.
Details

Dimensions

6ʺW × 6ʺD × 9.5ʺH
Styles

Boho chic
Italian
Mid0Century Modern

"Styled After"

Aldo Londi
Period

1960s
Place of Origin

Italy
Item Type

Vintage, Antique or Pre-owned
Materials

Ceramic
Condition

Very Good Condition, Original Condition Unaltered, No Imperfections
Color

White
Condition Notes

Excellent Vintage Condition

Excellent Vintage Condition less