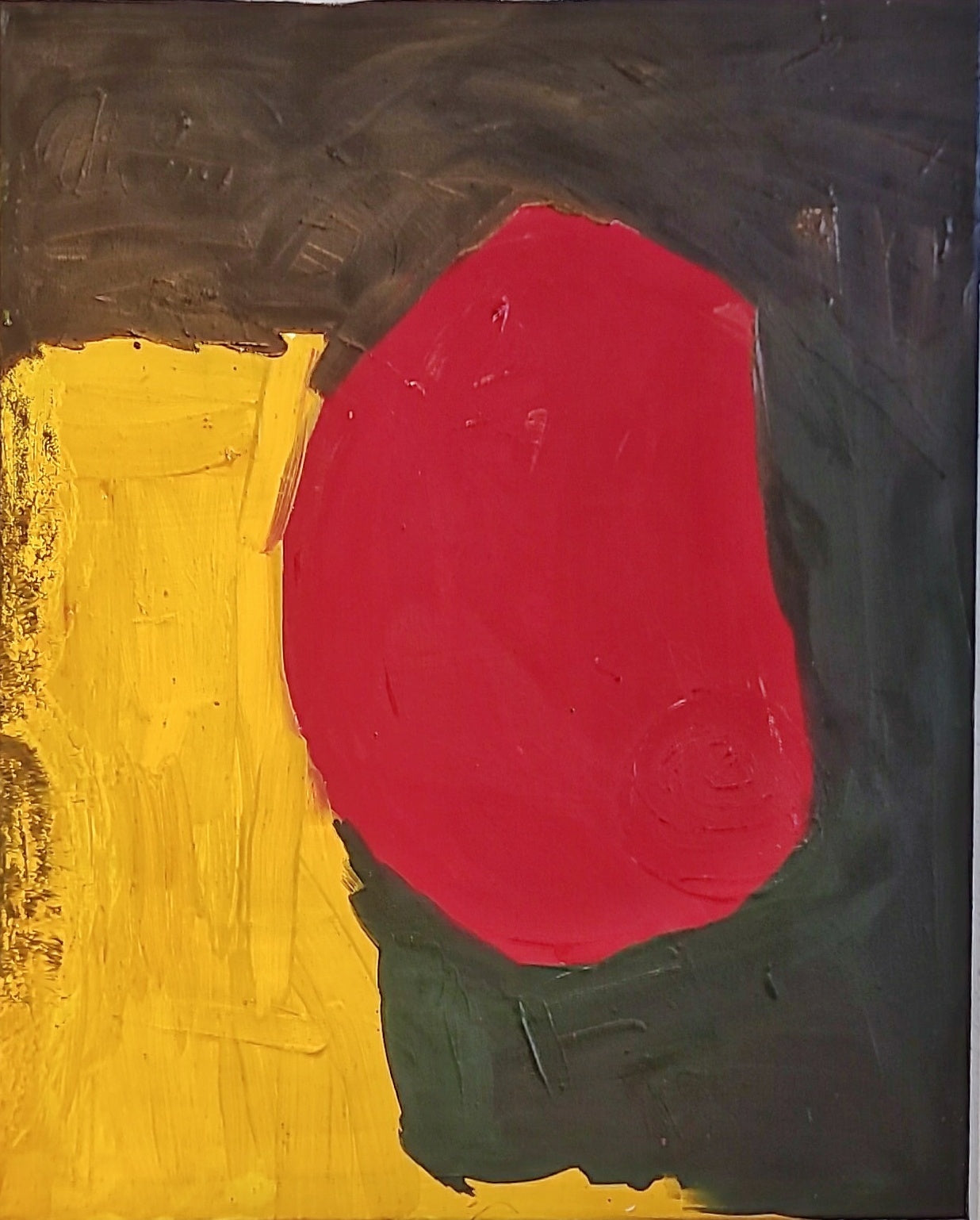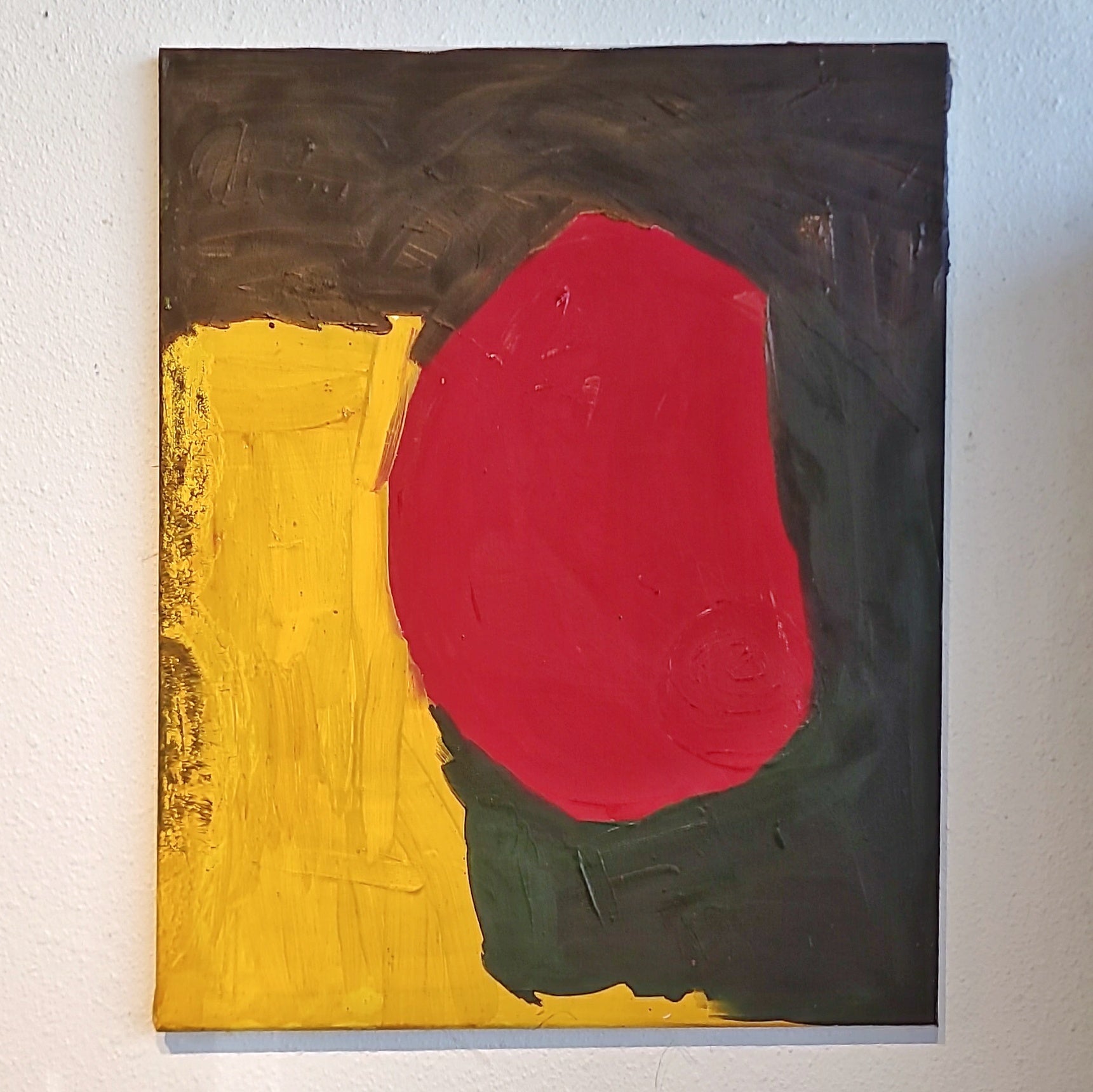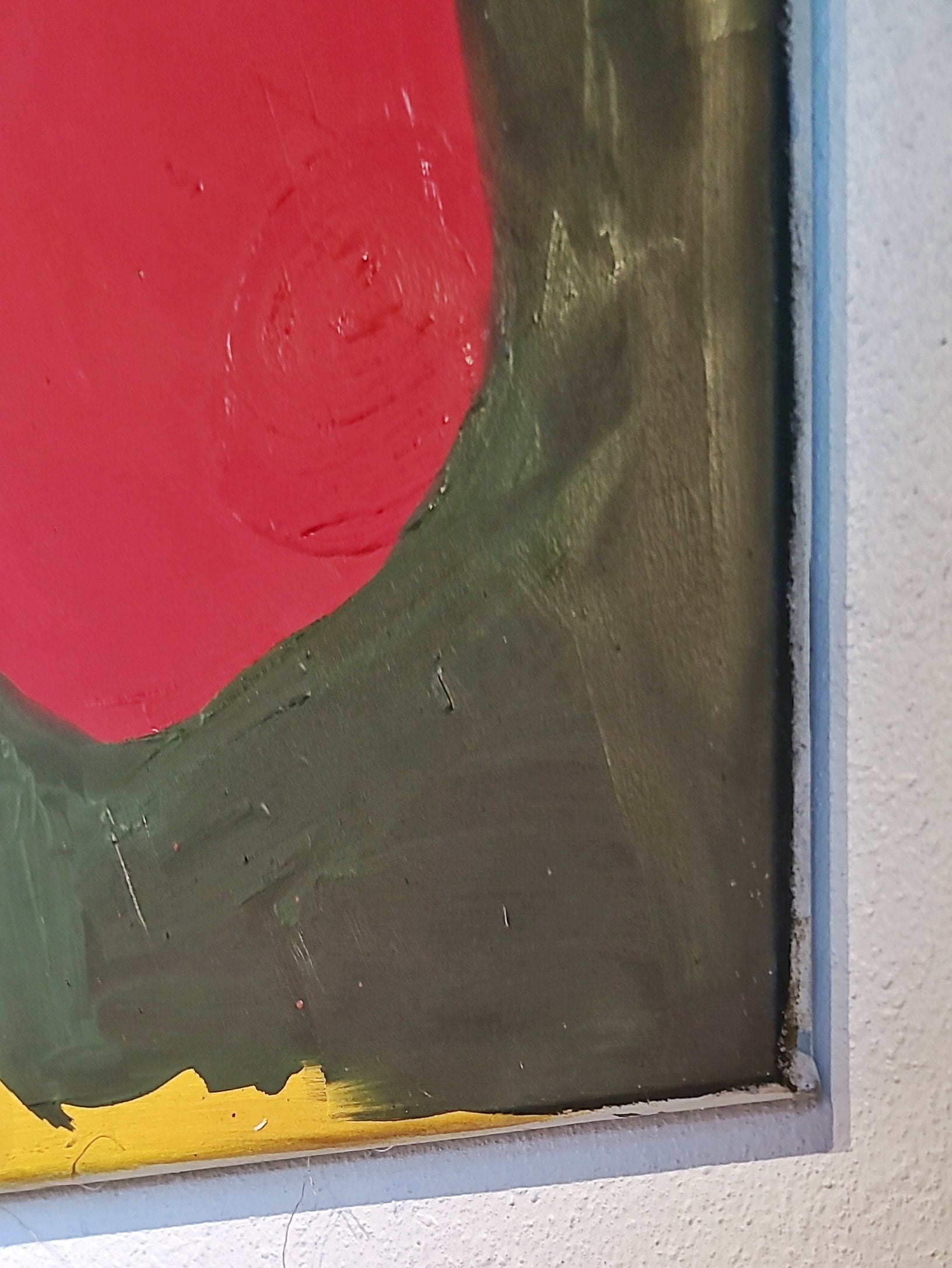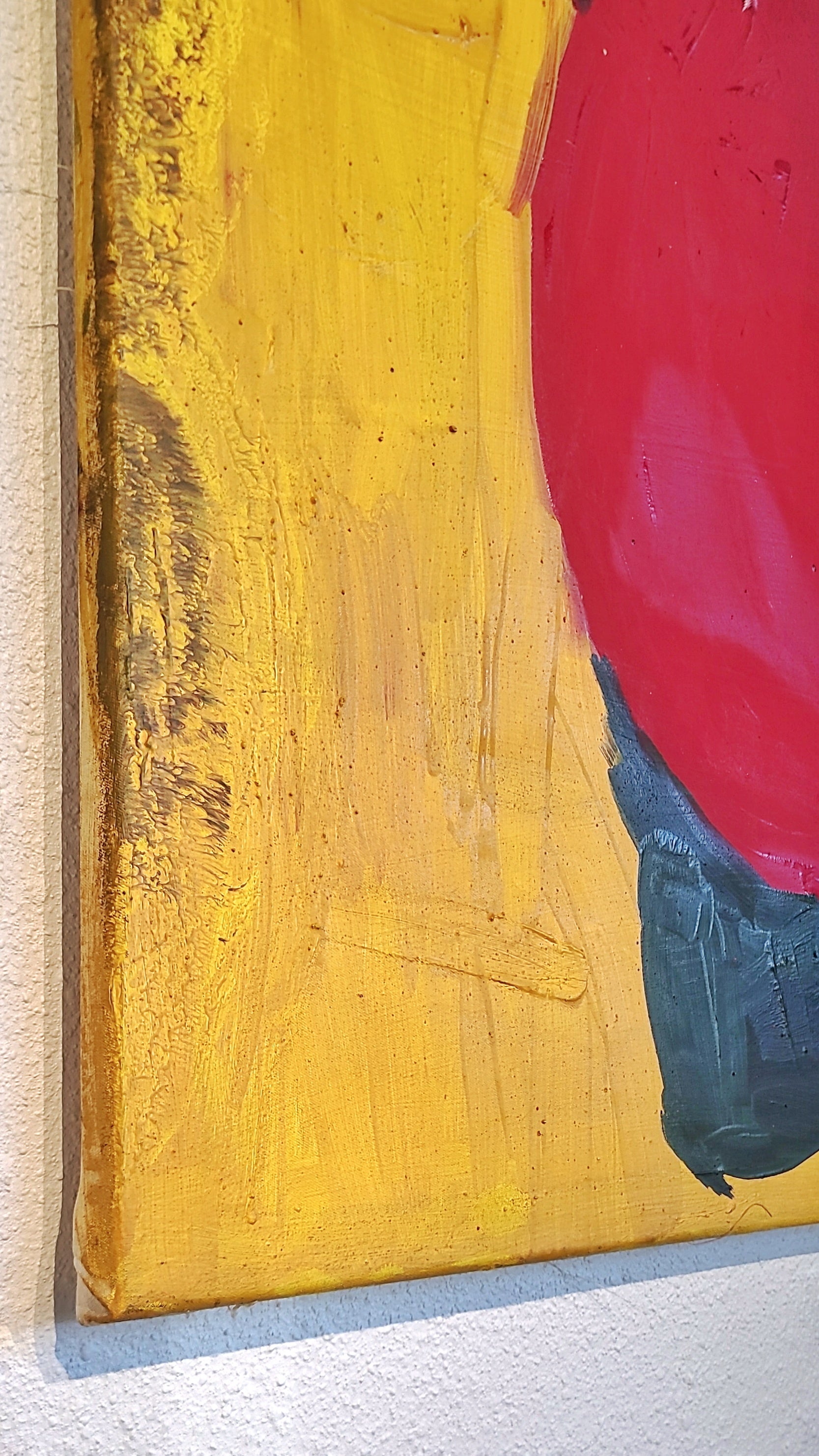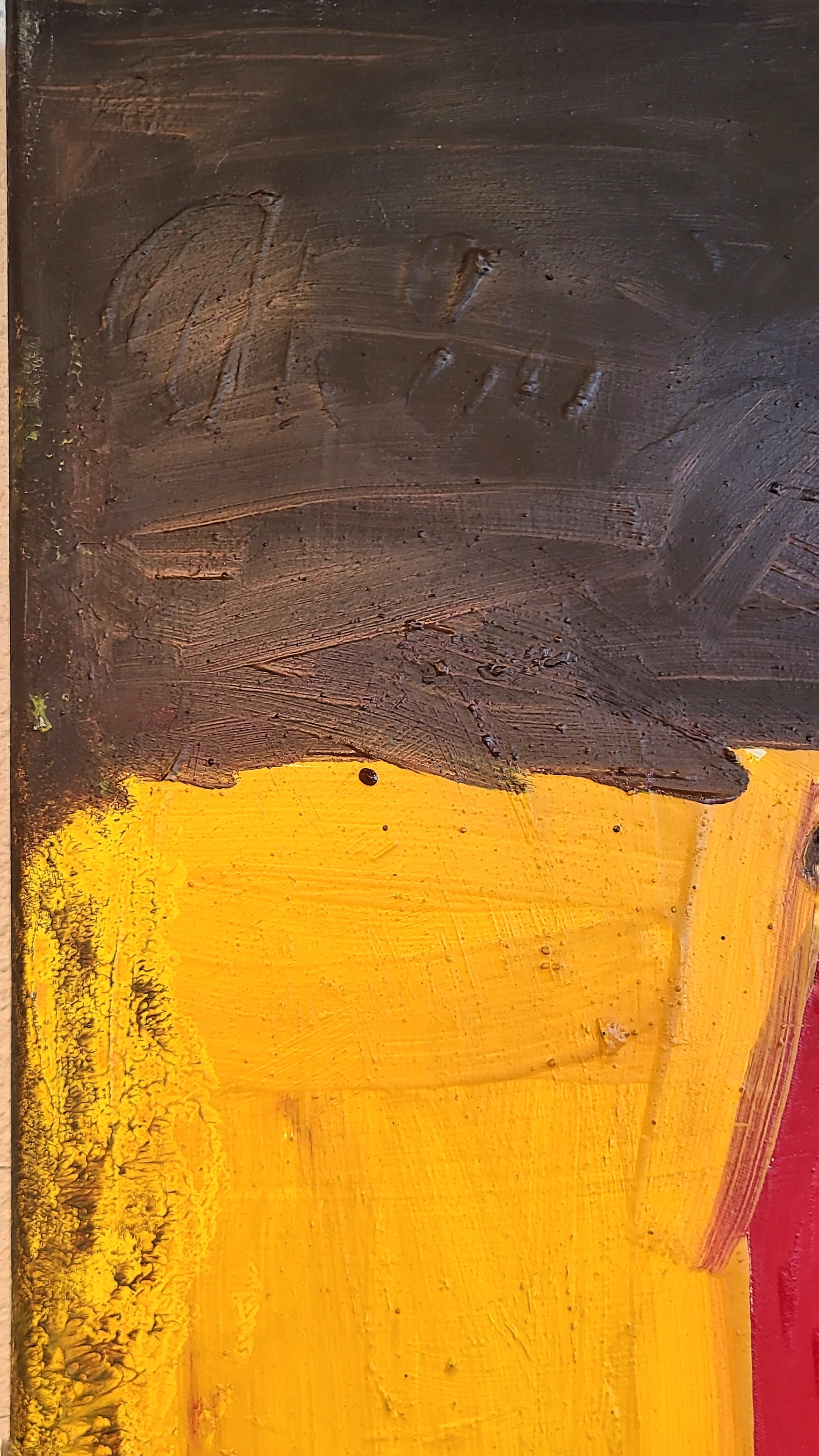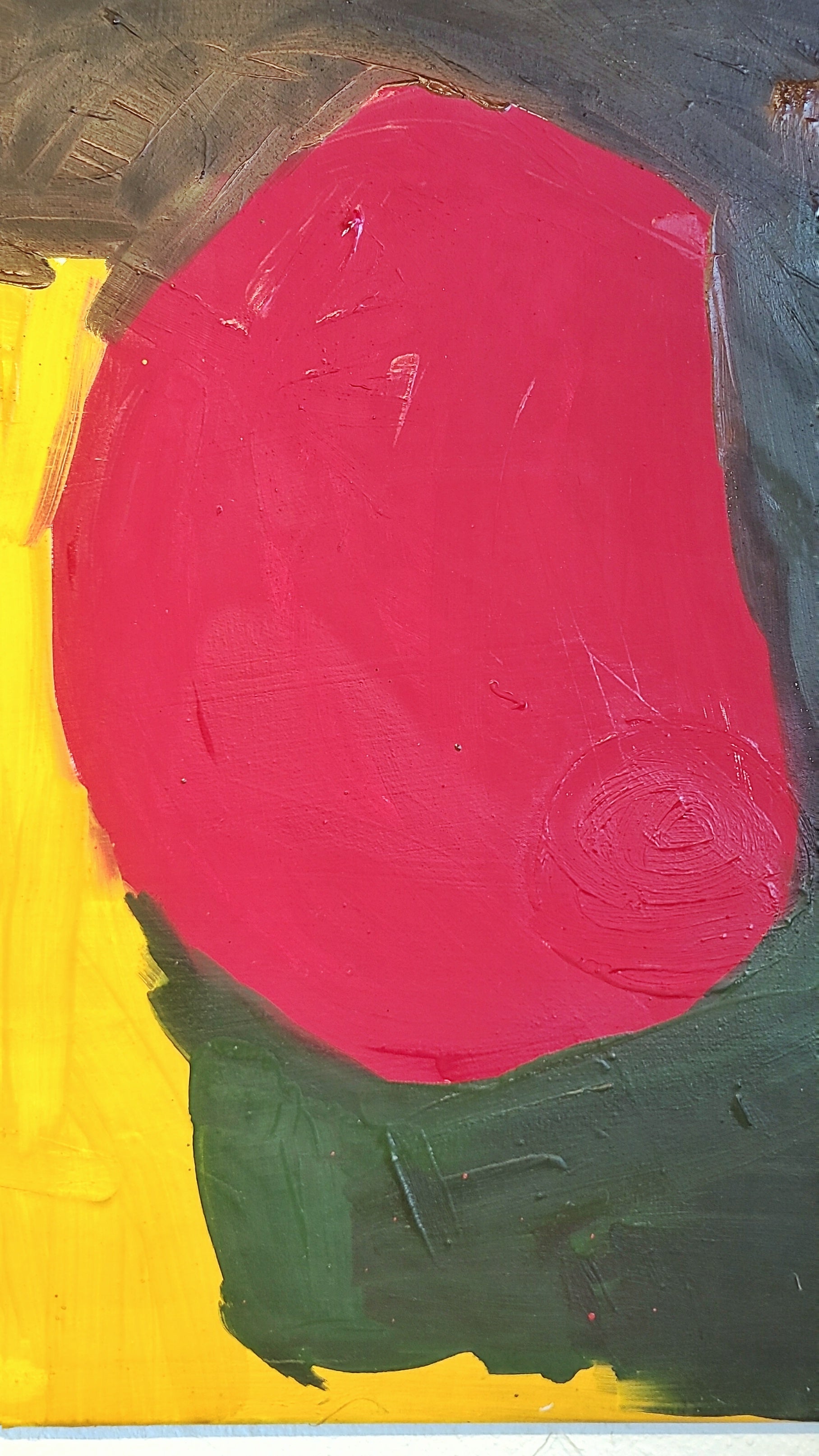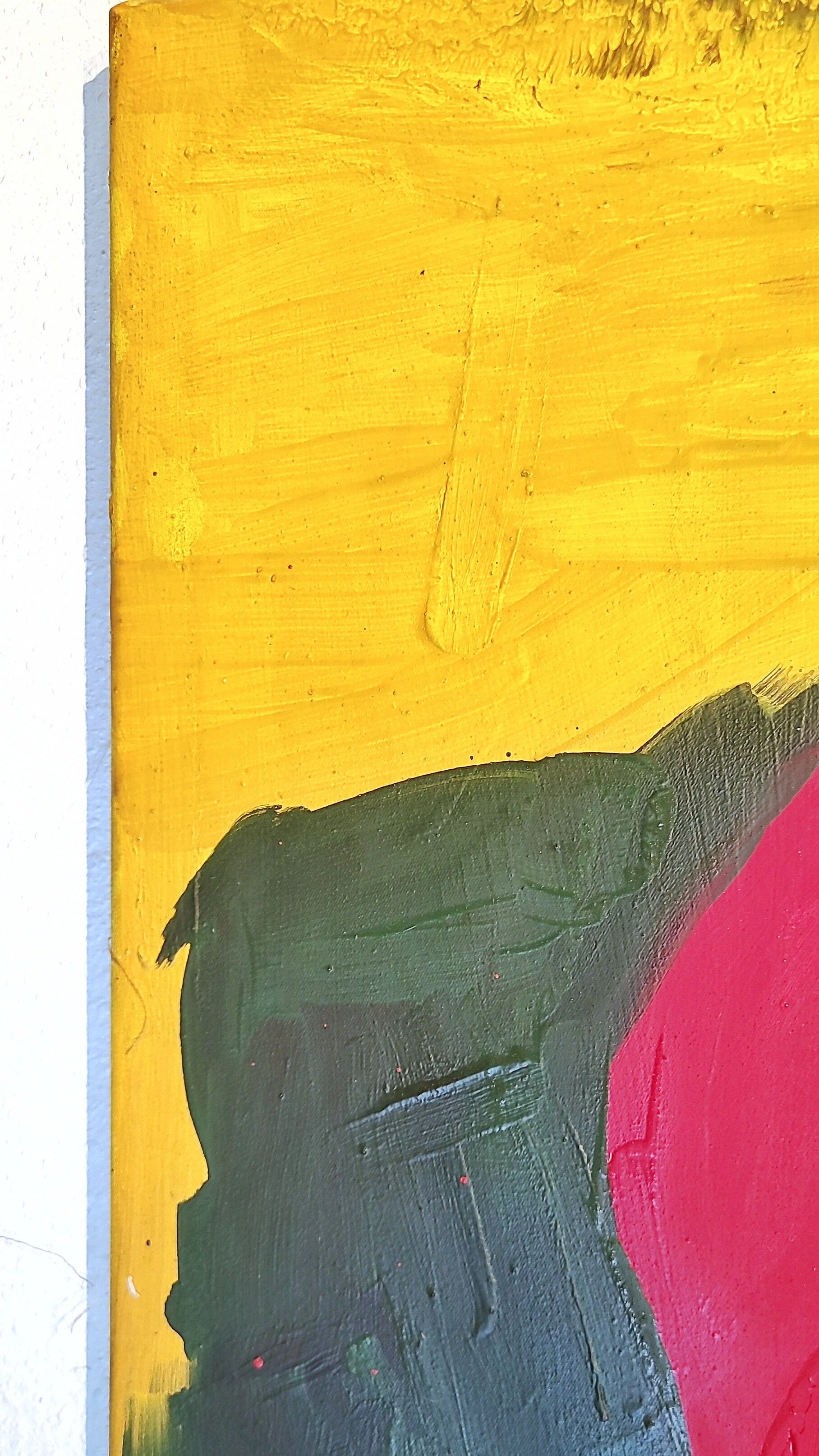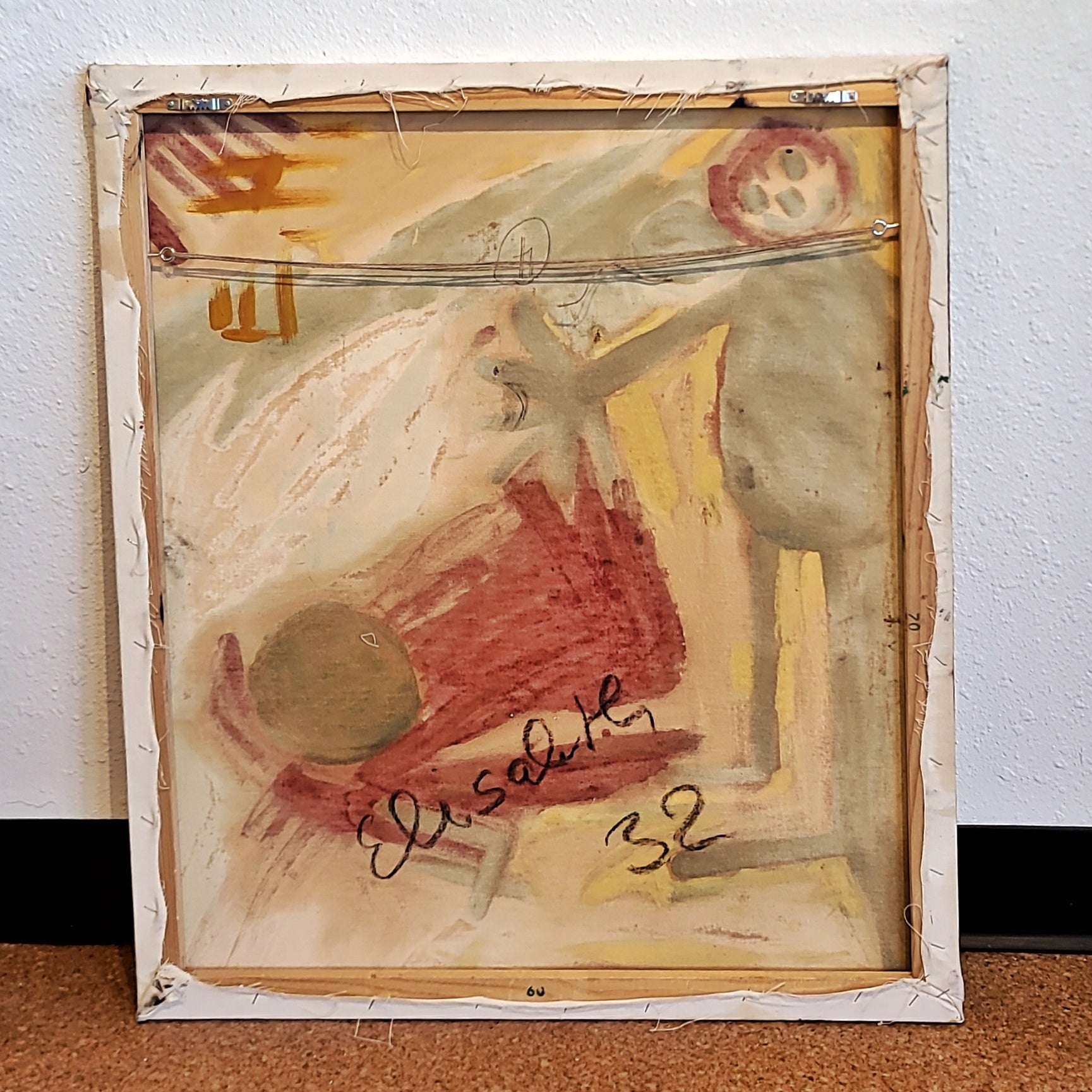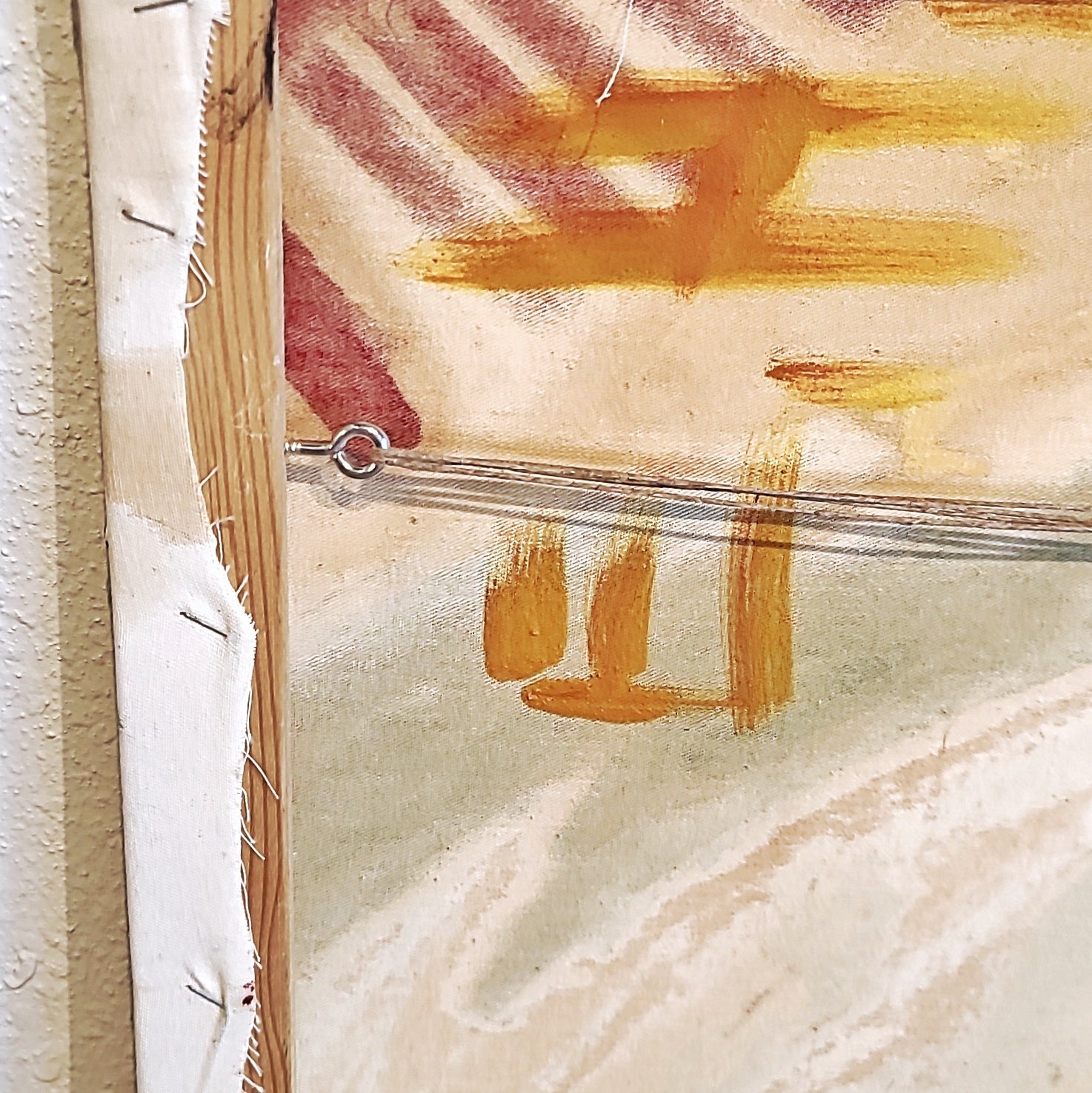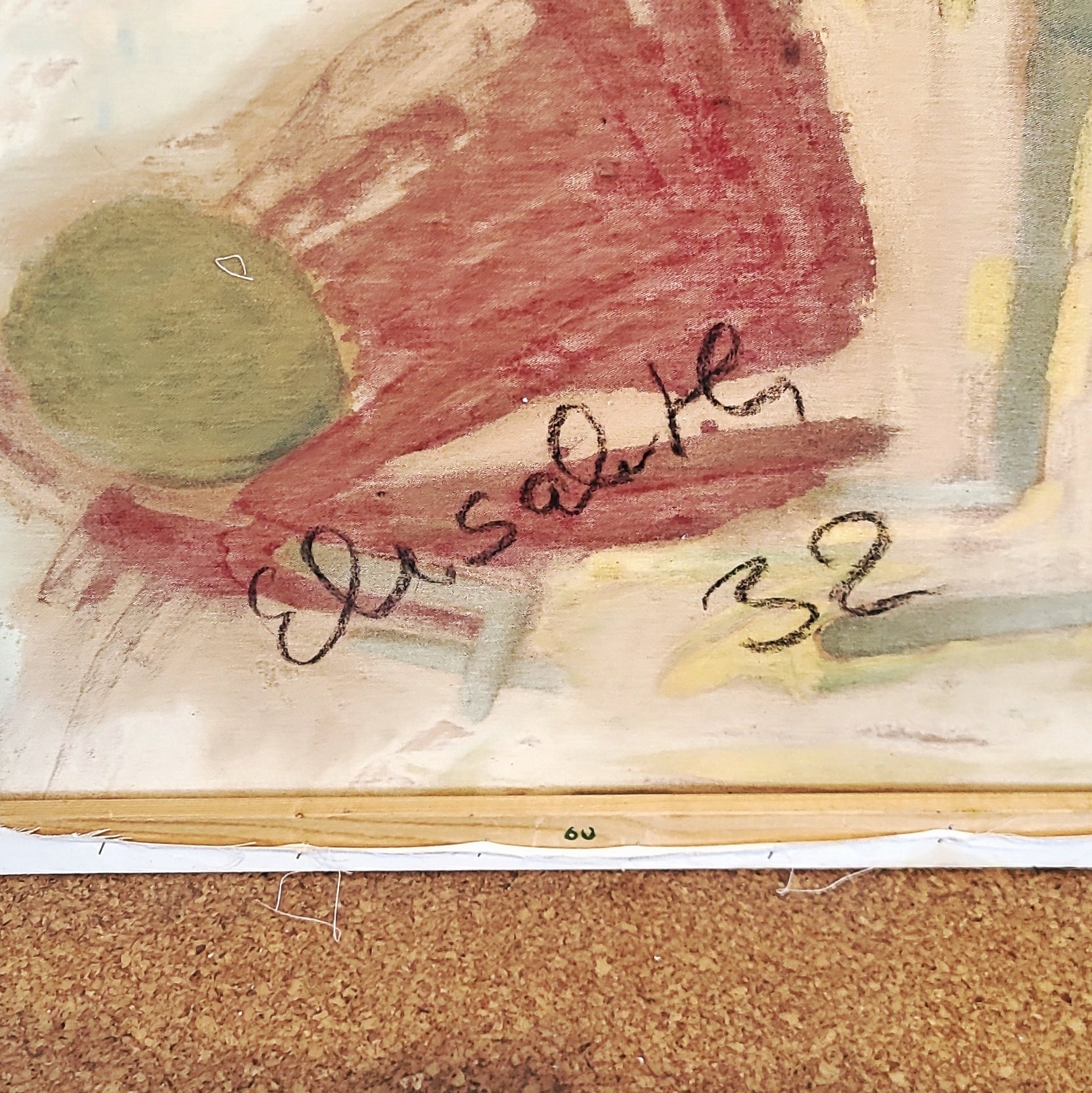 MINIMALIST COMPOSITION - ACRYLIC ON CANVAS SIGNED ELISABETH HASLBERGER (1970s)
CONTACT US HERE ABOUT THIS ITEM.
An untitled abstract expressionist acrylic on canvas by German artist Elisabeth Haslberger. Executed on a modest scale, the painting's apparent simplicity contextualizes the sophisticated interplay of its painterly elements. Unframed.
DETAILS
Artist – ELISABETH HALSBERGER
Period – 1970s
Origin – GERMANY
Styles/Movements – MIDCENTURY MODERN; ABSTRACT
Media – ACRYLIC
Support – CANVAS
Colors – RED, YELLOW, UMBER
Condition – Excellent vintage condition with patina consistent with age and use.
Dimensions – 23 ½" W × ¾ʺ D × 27 ¼ʺ H