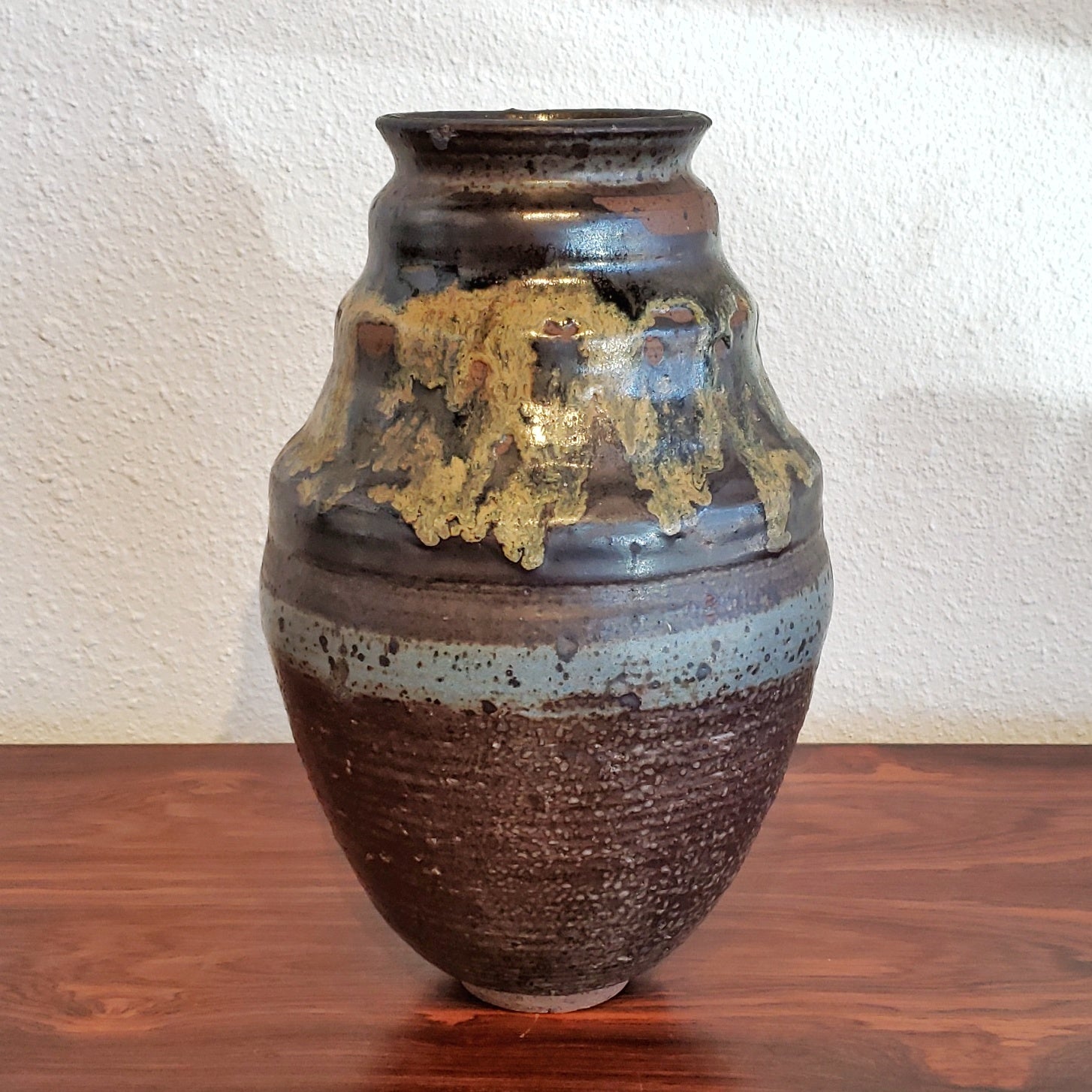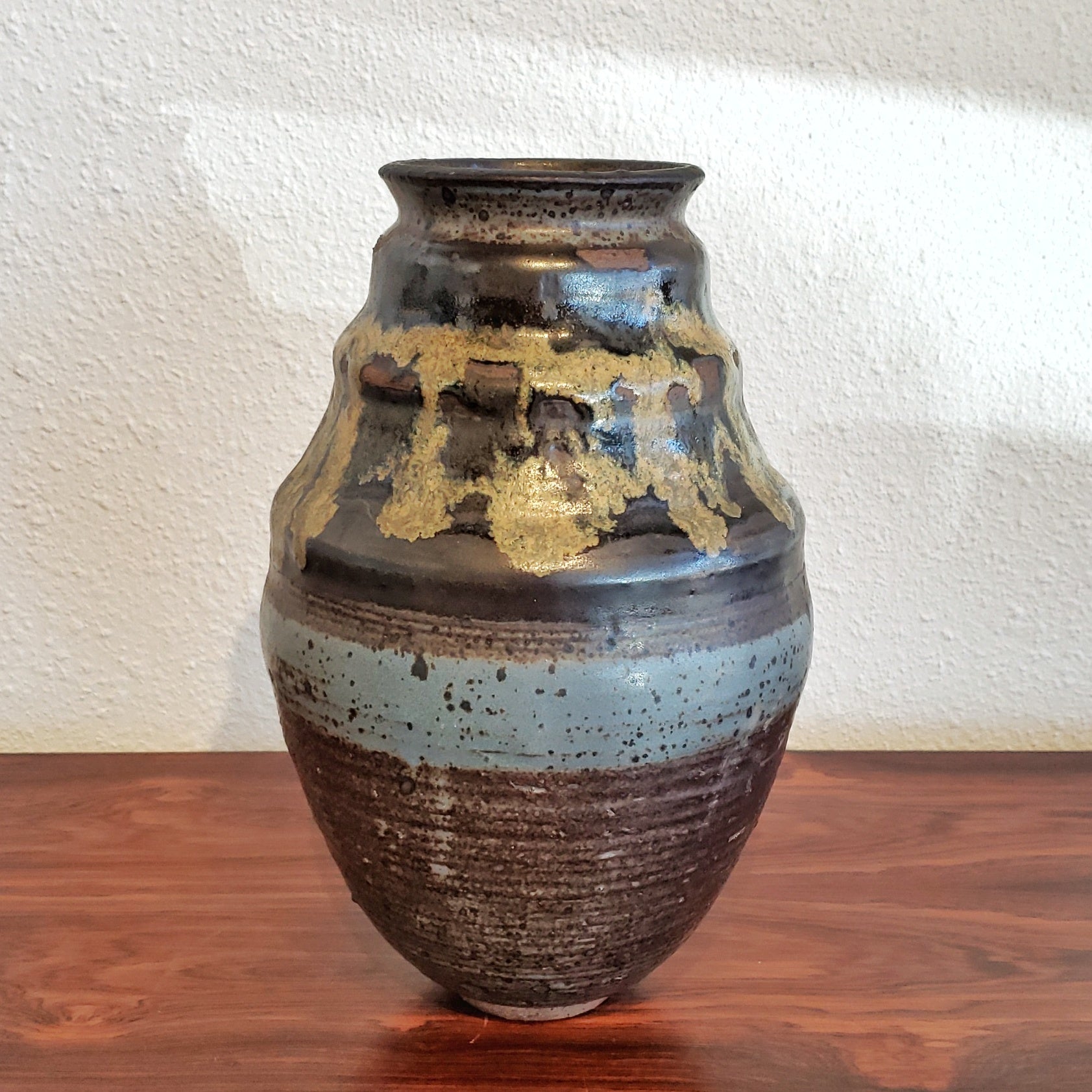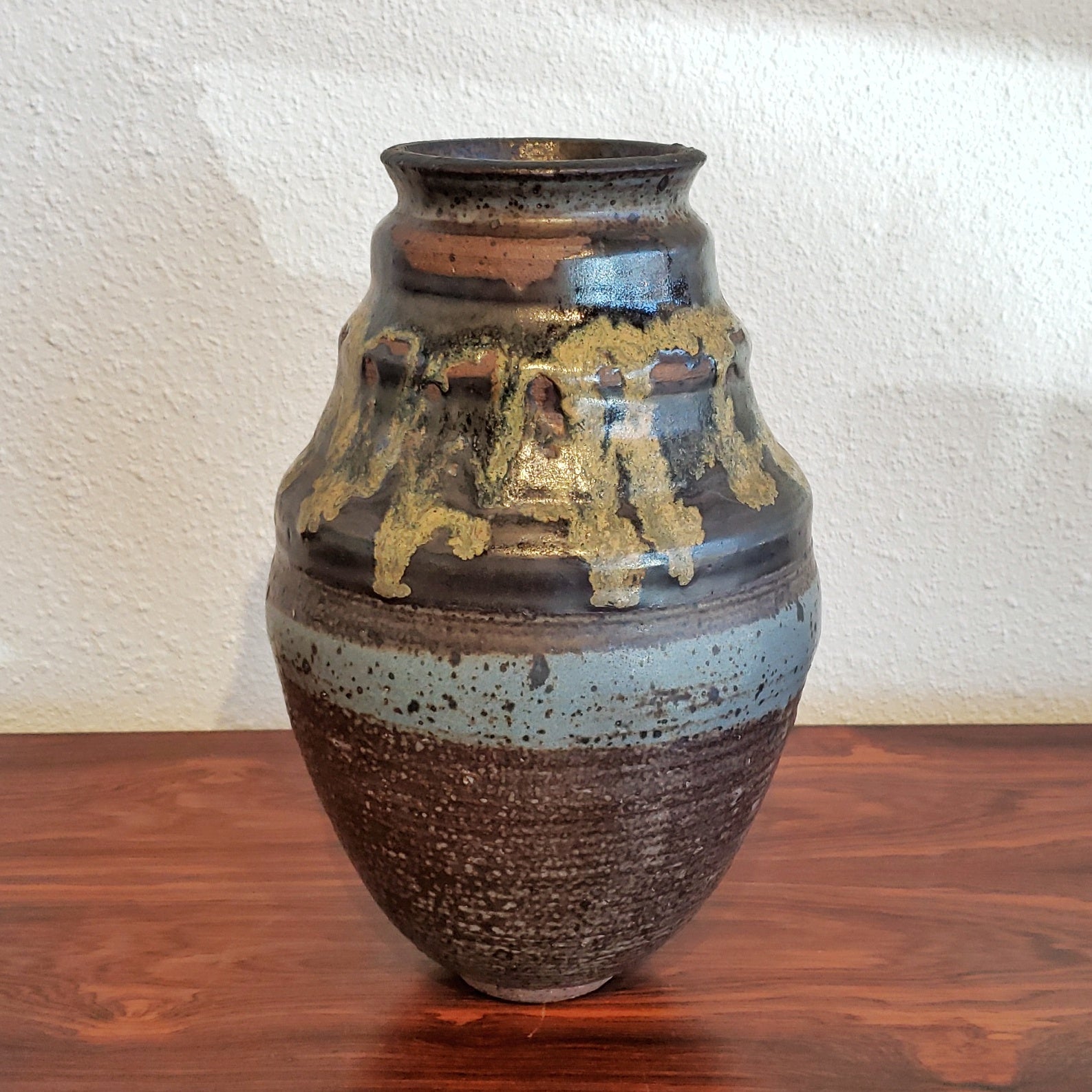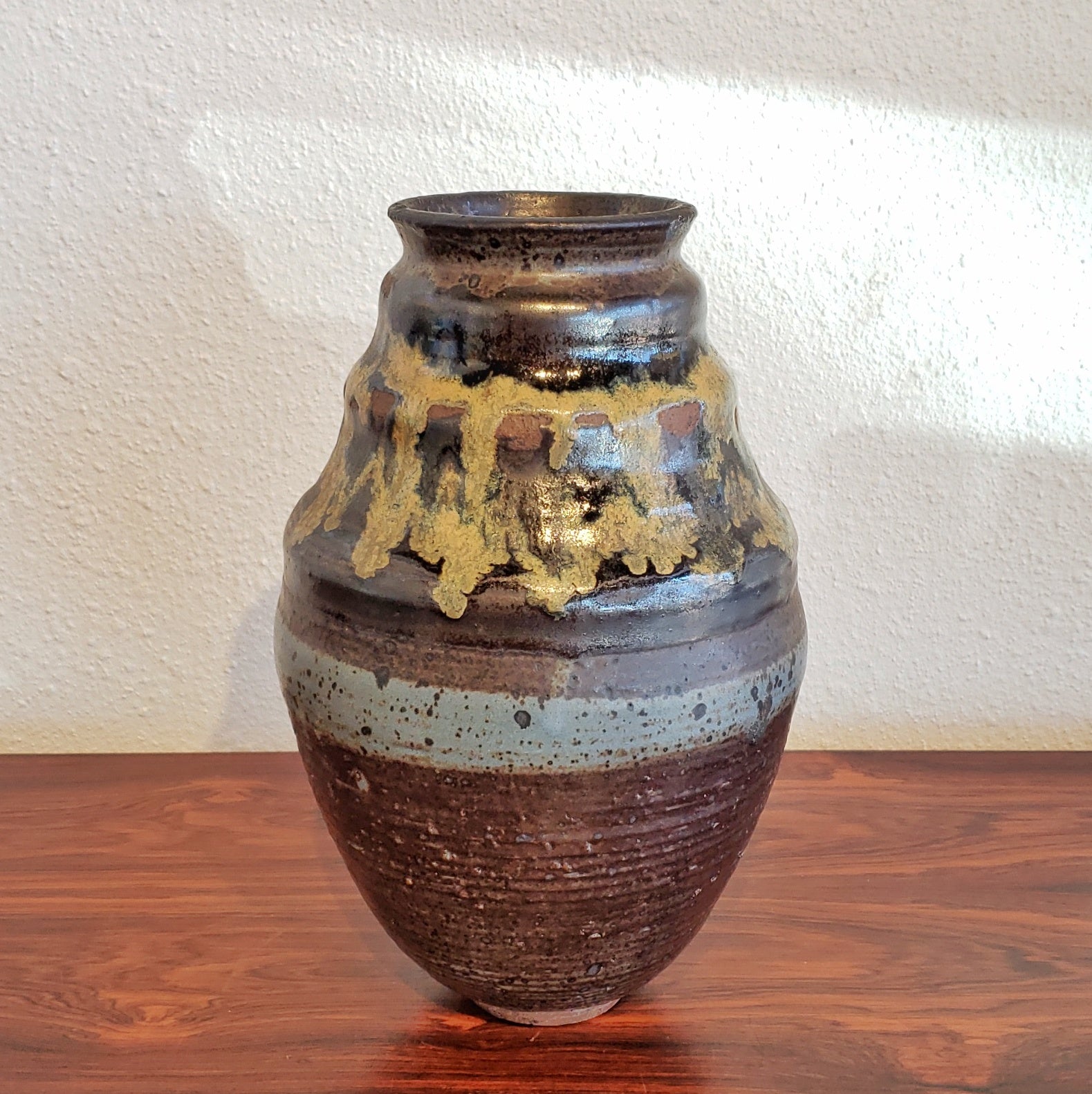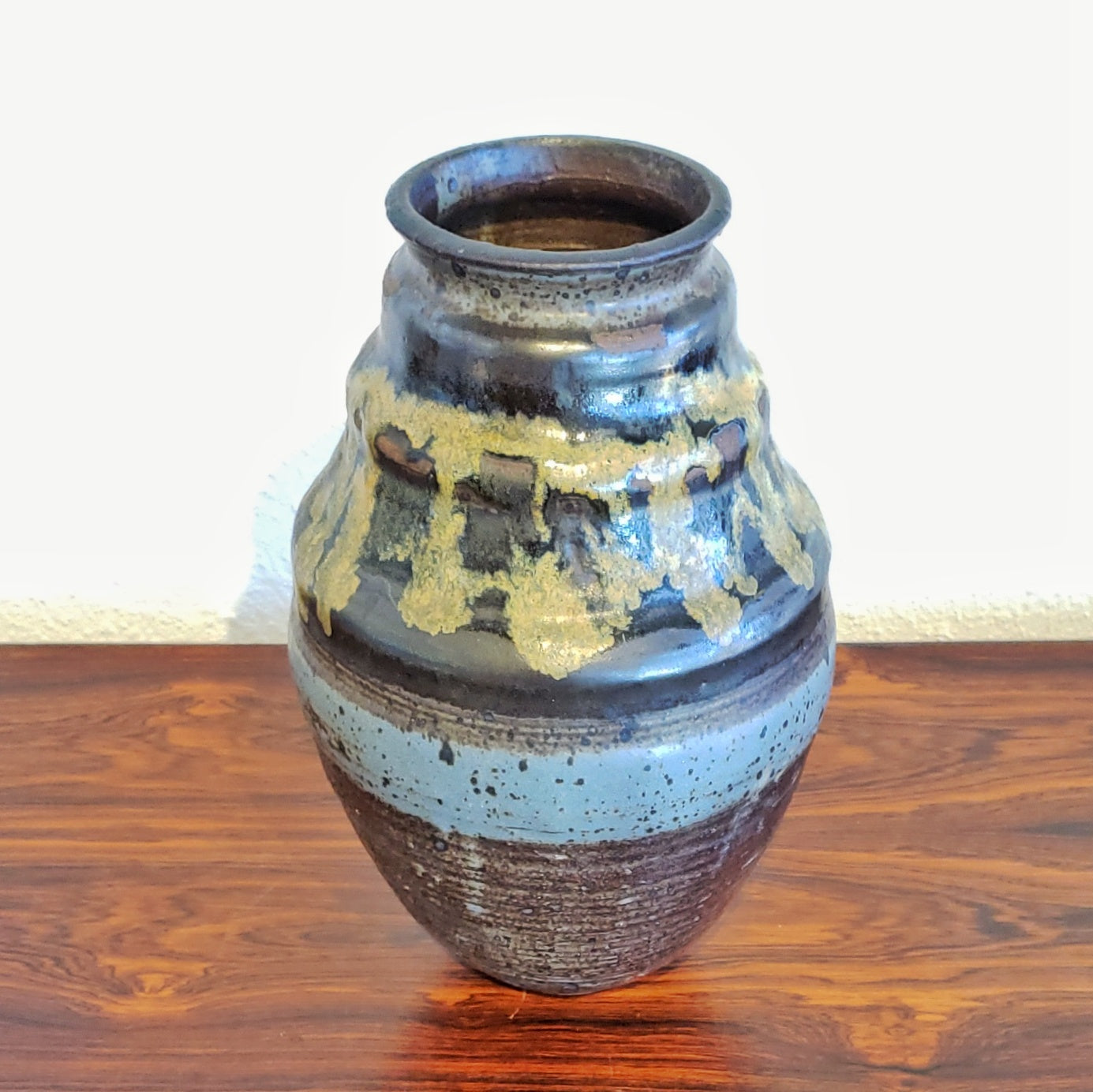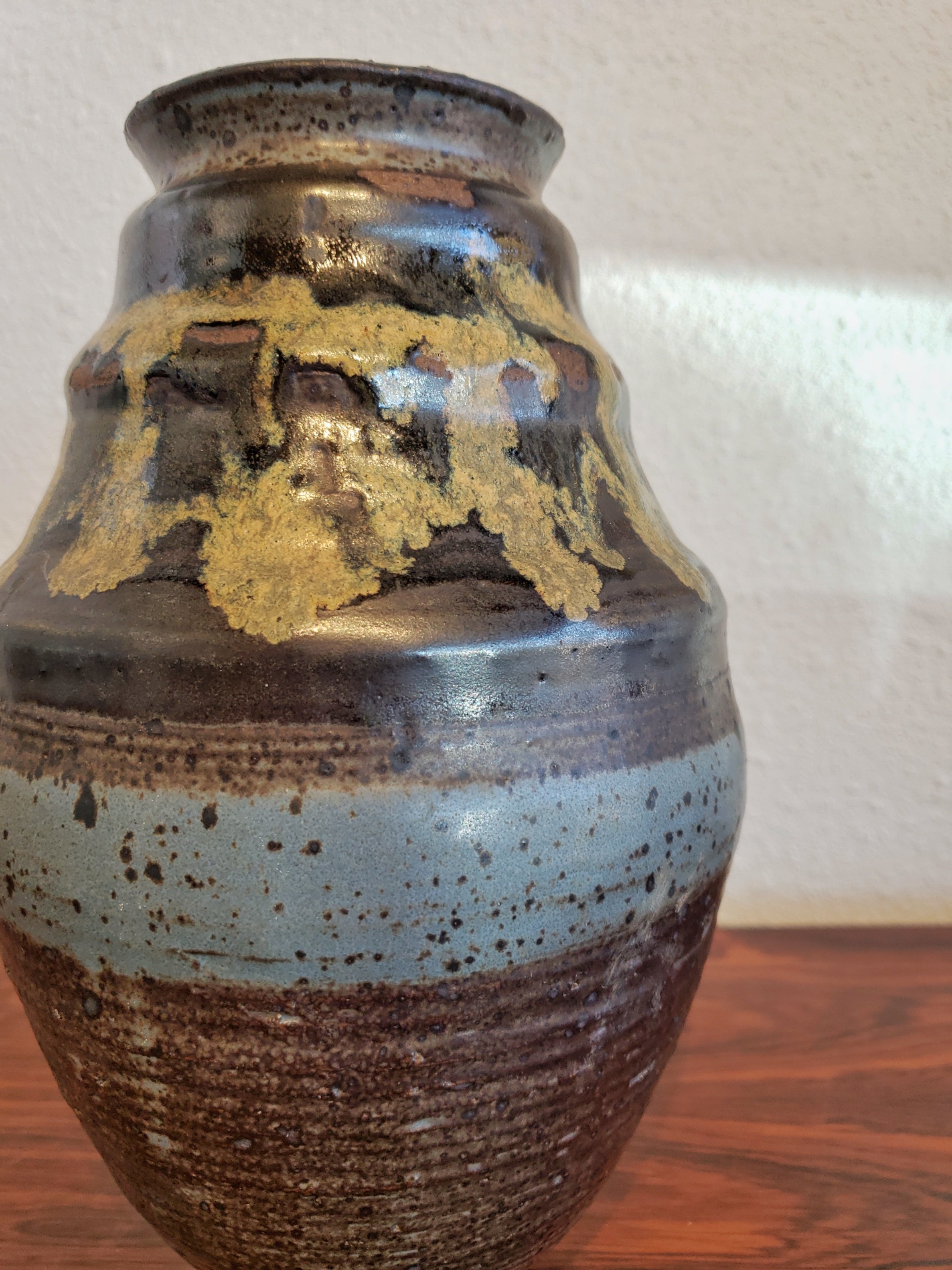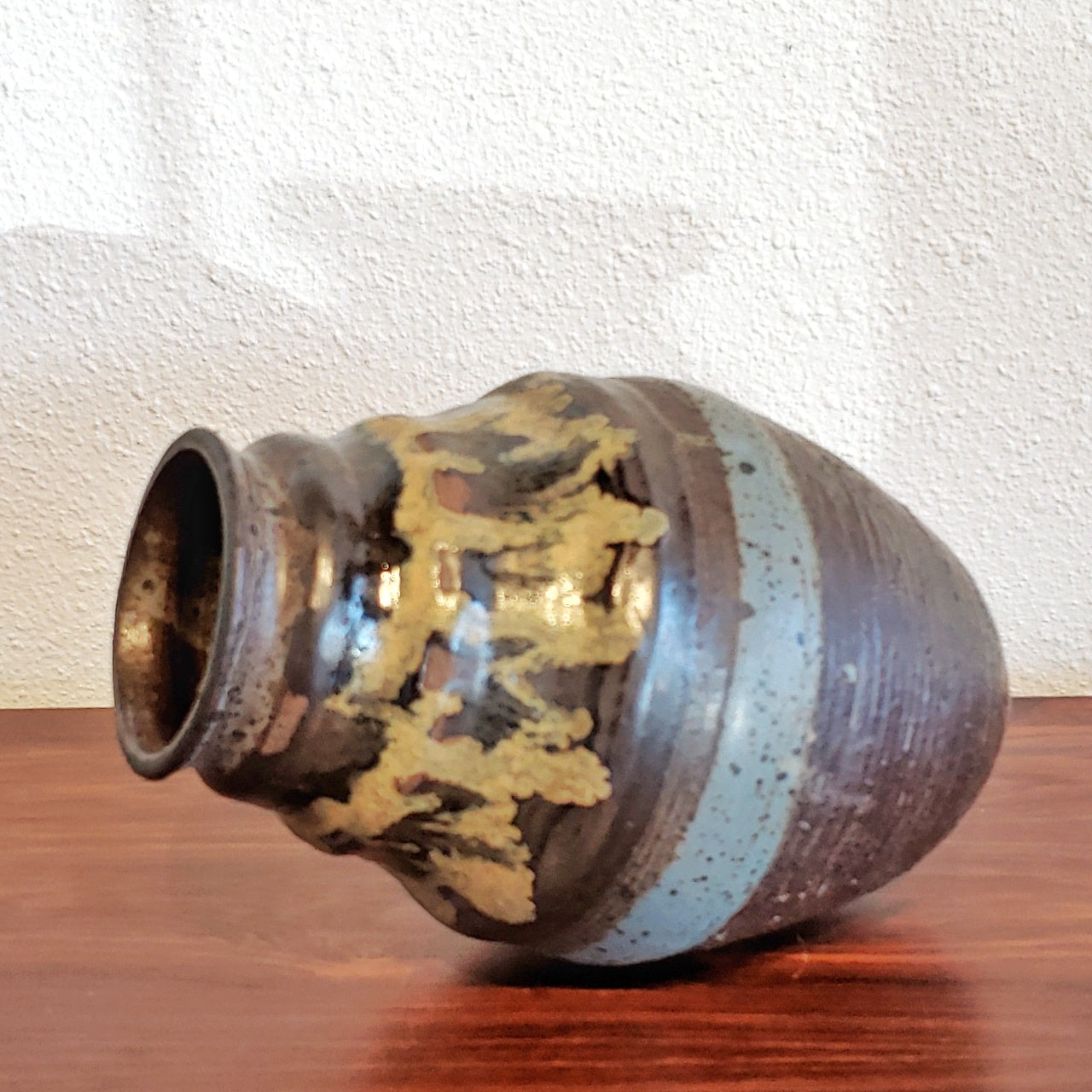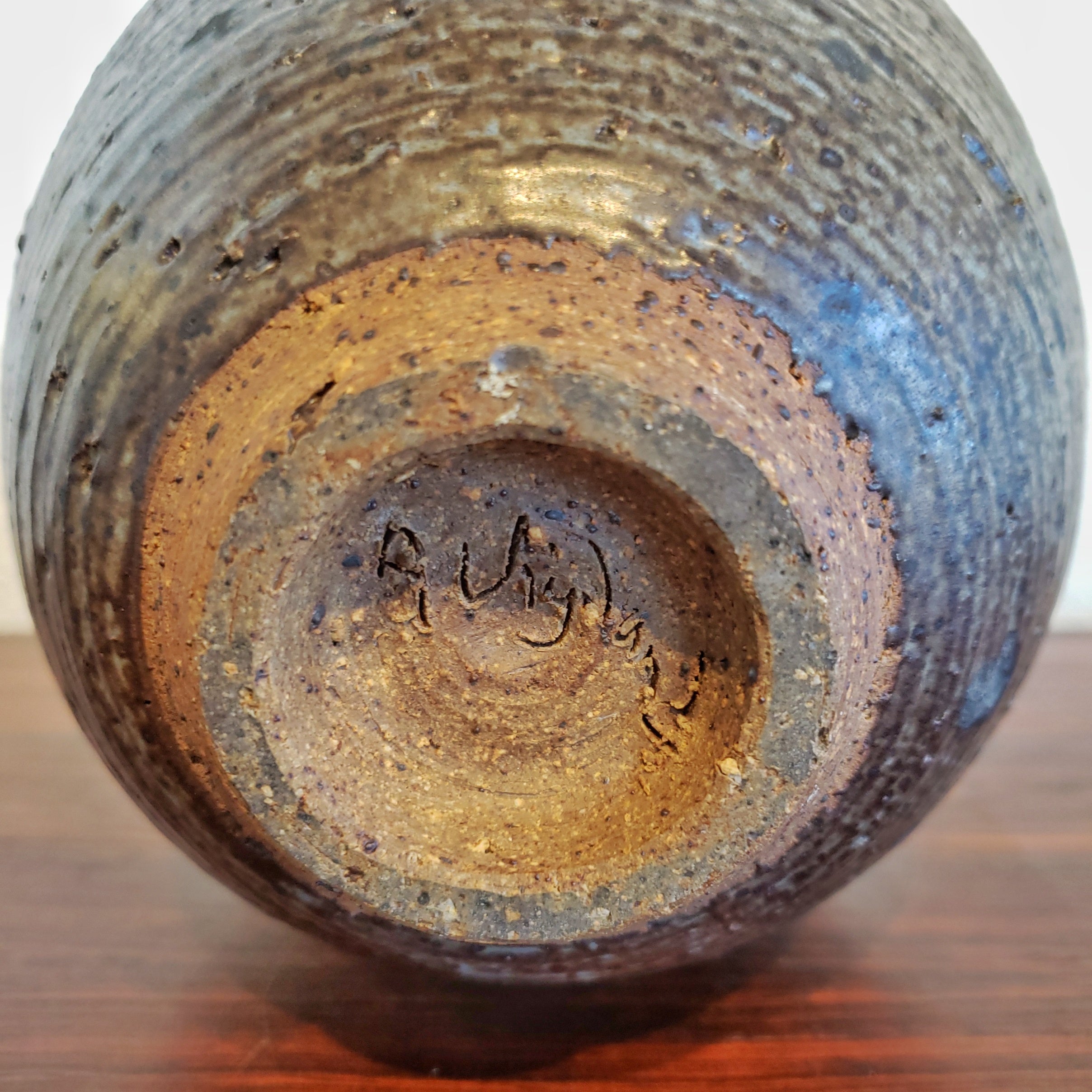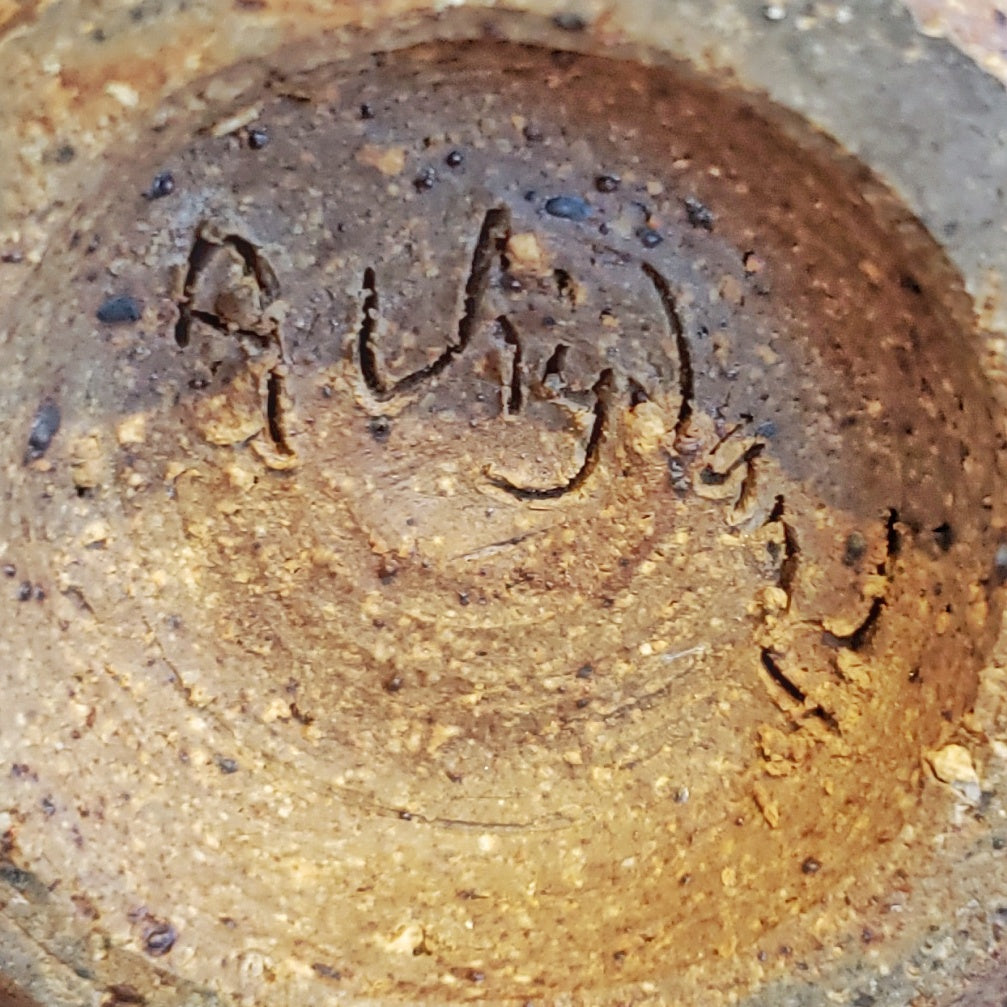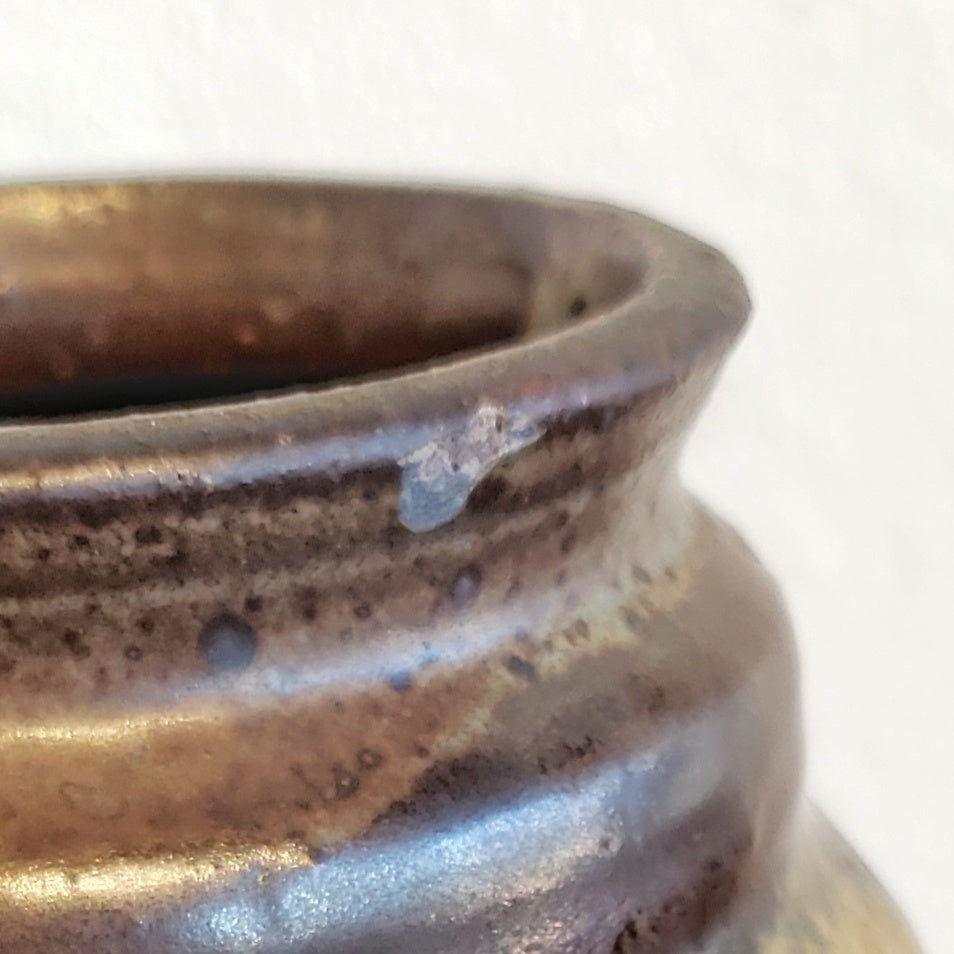 1970s ALAN VIGLAND STUDIO POTTERY VASE (25 cm)
CONTACT US HERE ABOUT THIS ITEM.
A rustic, large, early Chamotte vase from the Benzonia, Michigan, studio of well-known ceramicist Alan Vigland.  Signed on the base.  The item has a small, flat chip on the rim [see photo].
ALAN GUDEMOOS VIGLAND was born in 1941 in Elberta, Michigan.  Together with high-school sweetheart and future wife Susan "Susie" Trapp, he attended Michigan State University, where Susie encouraged him to take a ceramics course during his senior year.  He fell in love with the art form.  Under the guidance of professor Louis Raynor, Vigland switched majors to ceramics and eventually graduated with a Masters of Fine Arts.
"Volunteered" by mother-in-law Muriel Trapp, who sat on its building committee, Vigland received his first big commission to design and build a massive stained-glass window for the First Congregational Church of Benzonia.  The strikingly beautiful work is enjoyed by members and visitors to this day.
In 1968 Alan and Susie moved to Benzonia, Michigan, and opened the Vigland Gallery to showcase his pottery.  The gallery operated during summer months; during the winter the couple traveled extensively to art fairs between Michigan and Florida.  Vigland taught ceramics part-time at the Interlochen Center for the Arts in northwest Michigan and later at Northwestern Michigan College.  He was widely-respected as a potter by both peers and customers.  Vigland's pieces have appeared in numerous galleries nationwide and are held in many private collections.  He died in 2015.
Production Period – 1970-1979
Country of Origin – USA
Designer – ALAN GUDEMOOS VIGLAND (1941-2015)
Attribution – SIGNED
Materials – CERAMIC
Colors – BROWN, TAN, BLUE
Condition – GOOD (fully functional, but shows signs of age: scuffs, dings, faded finishes, minimal upholstery defects, and/or visible repairs)
Additional Condition Details – small, flat chip on rim.
Height (cm) – 26.0
Diameter (cm) – 16.5