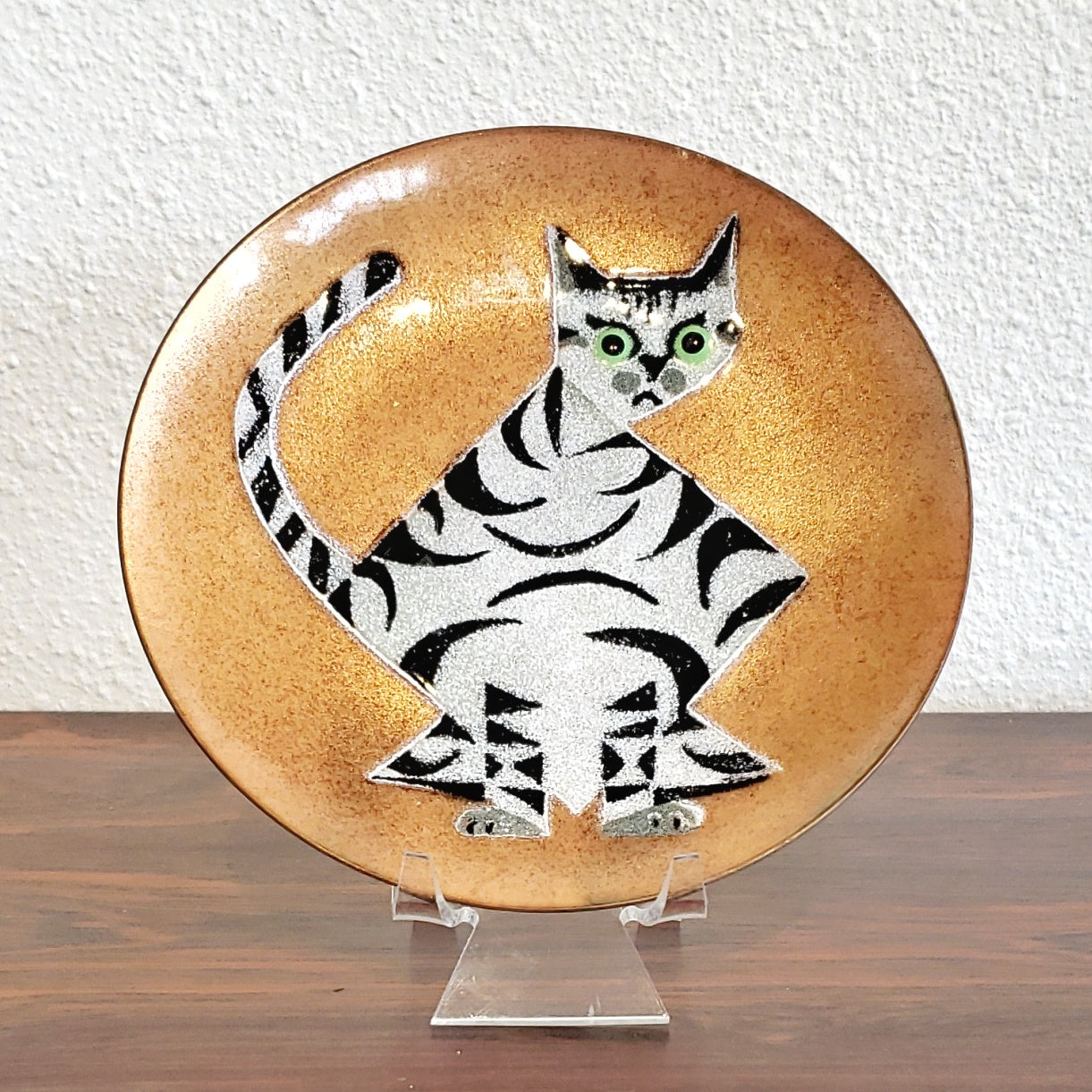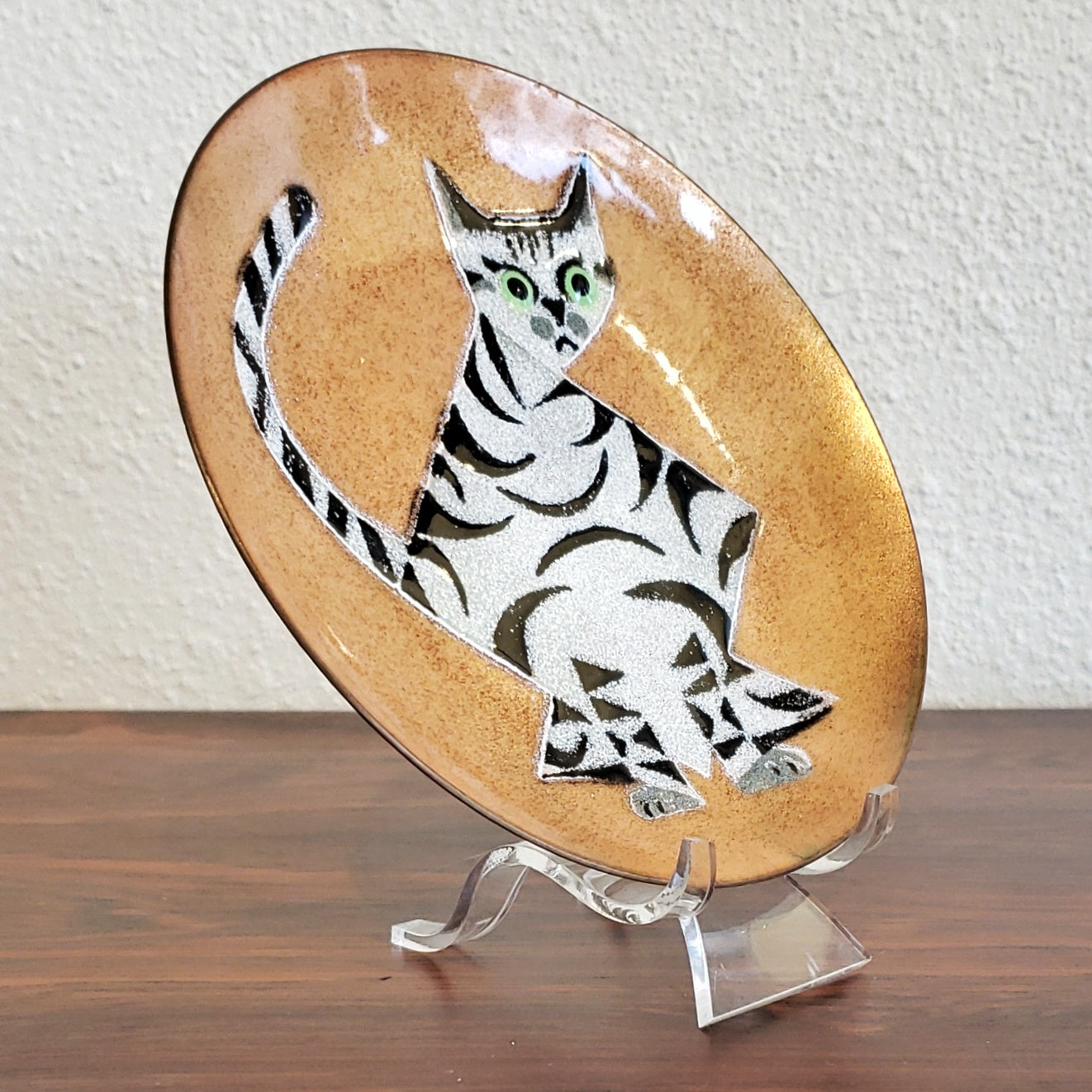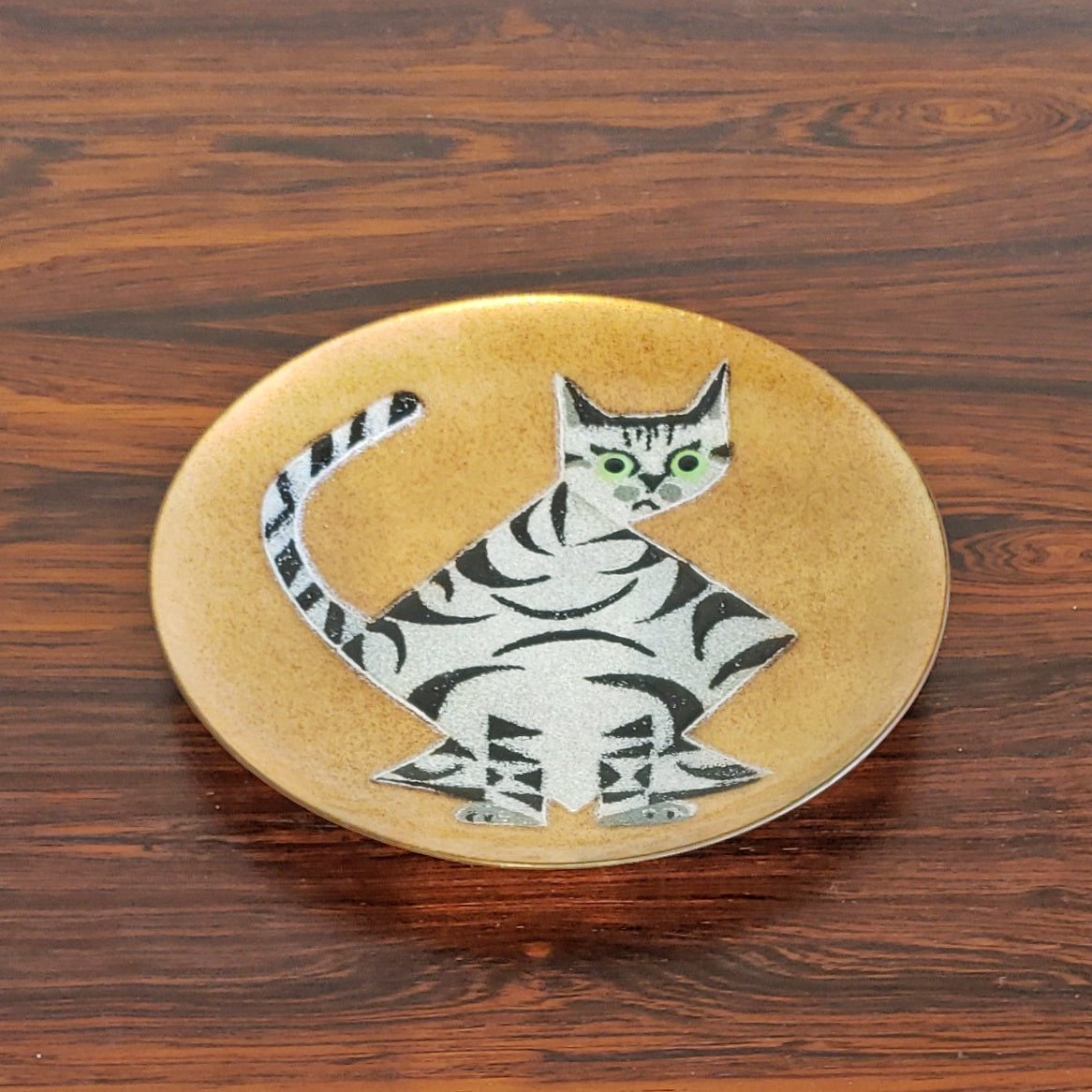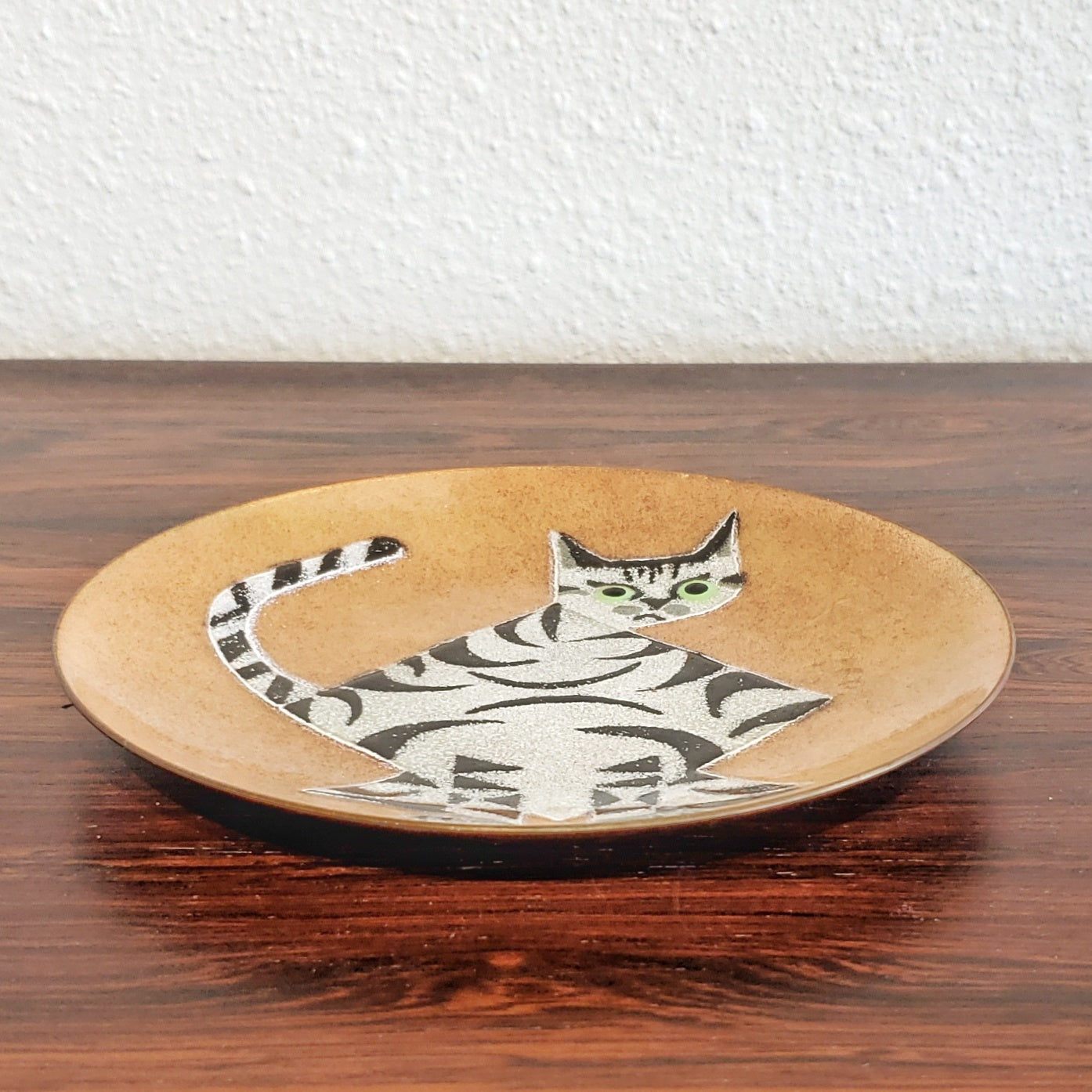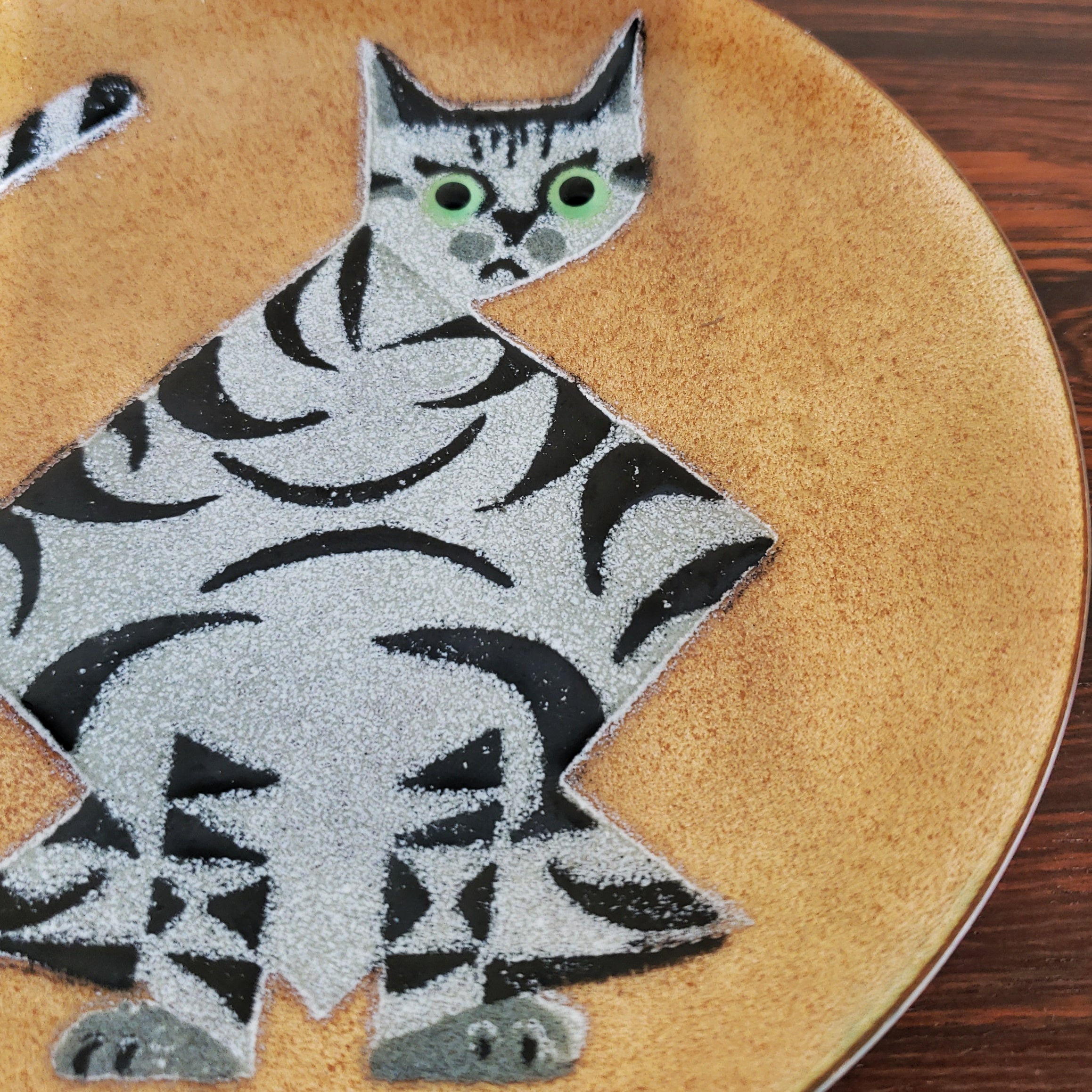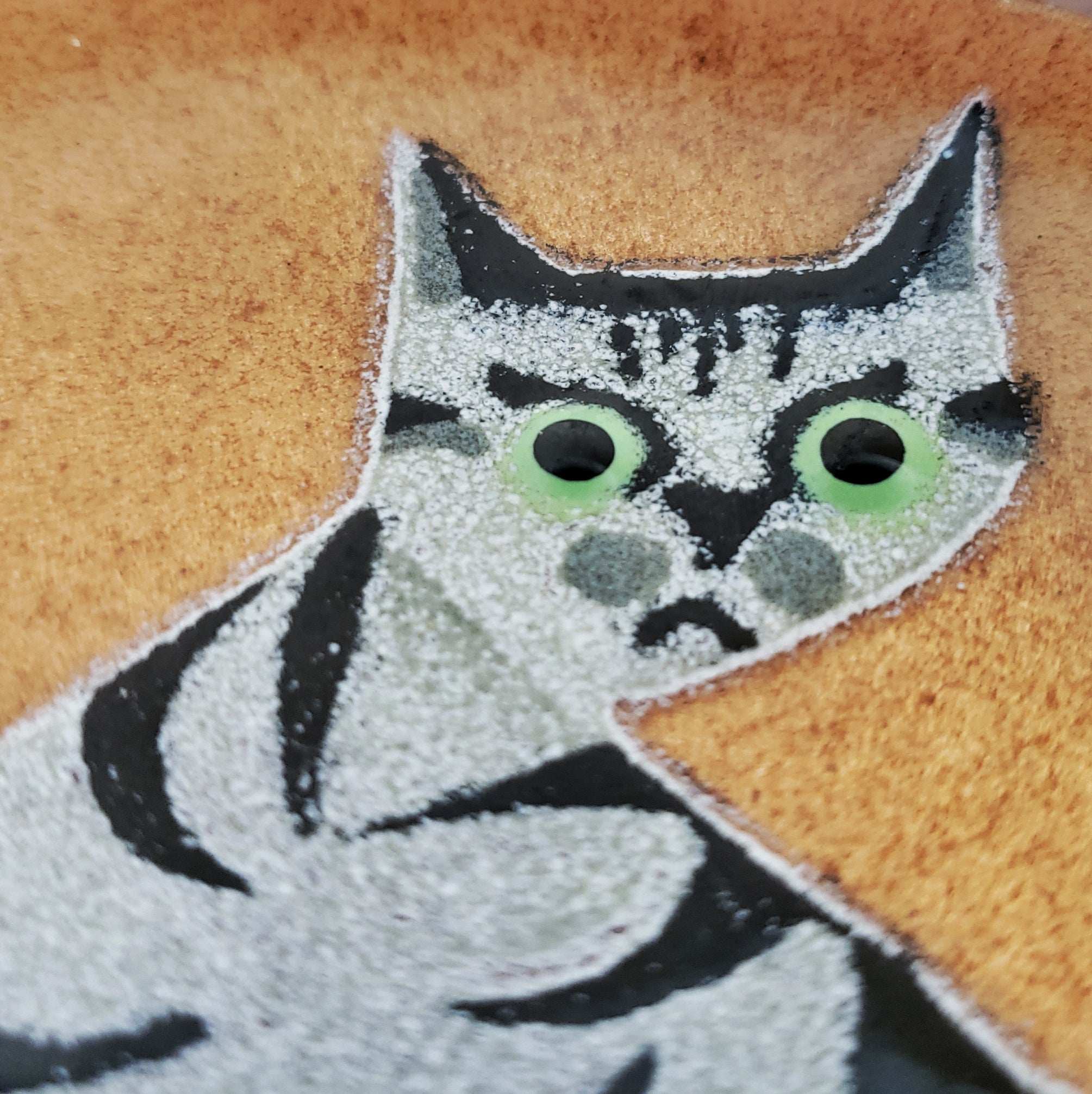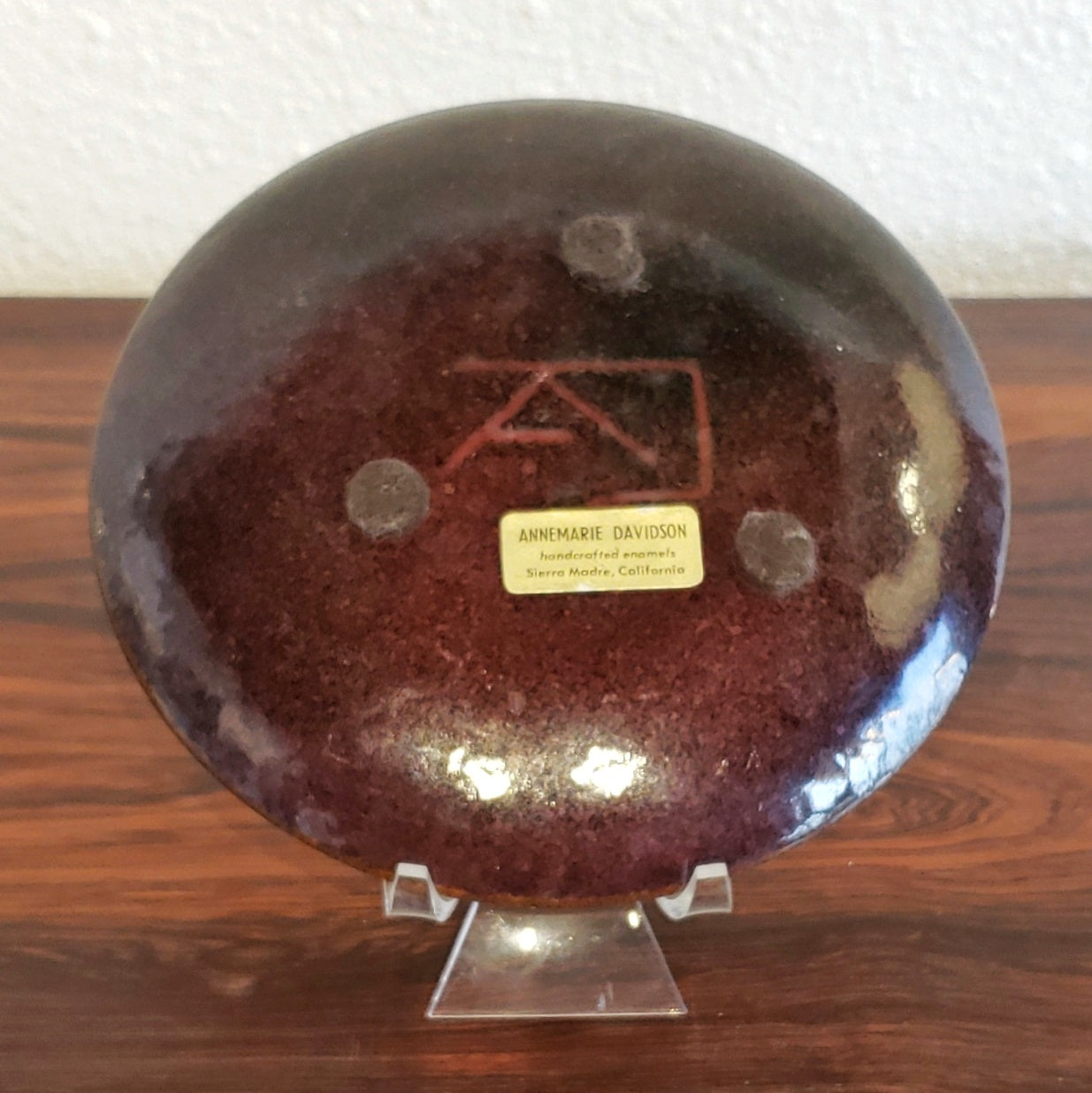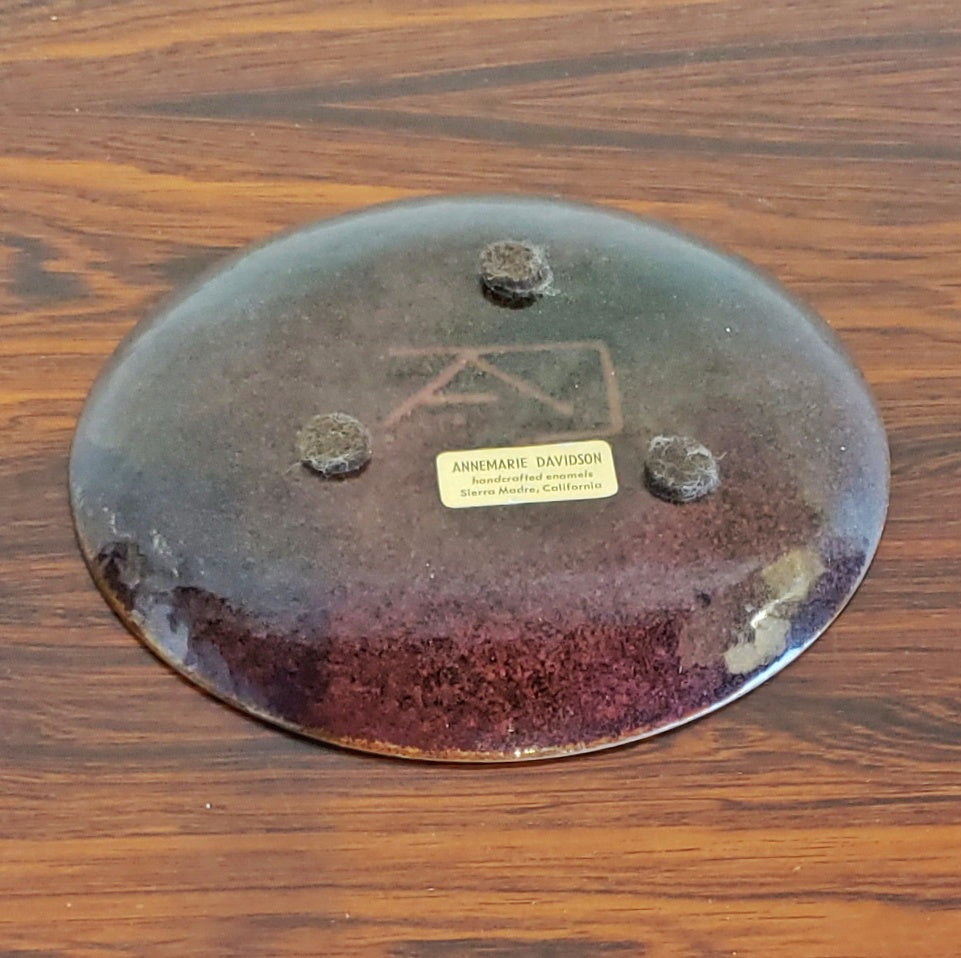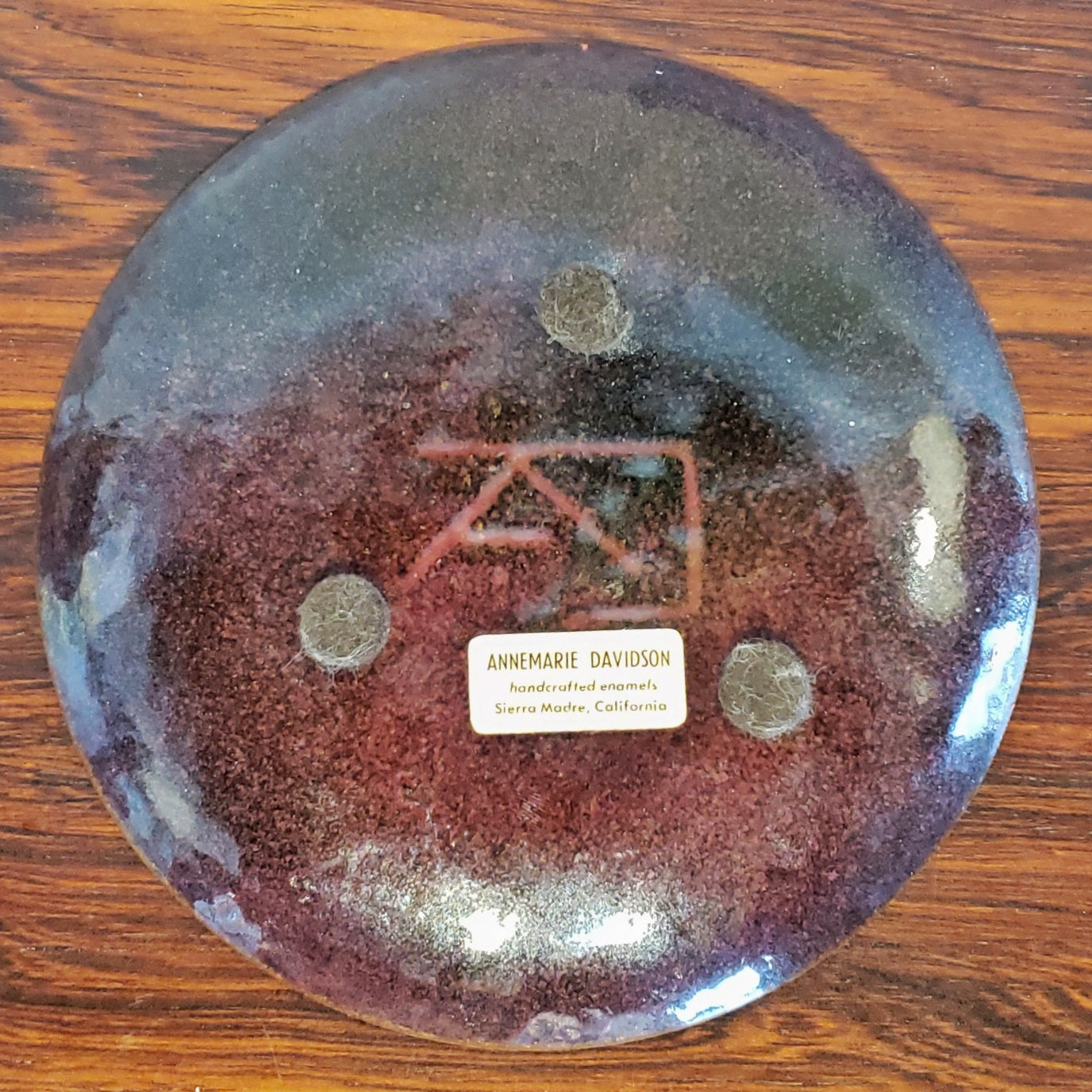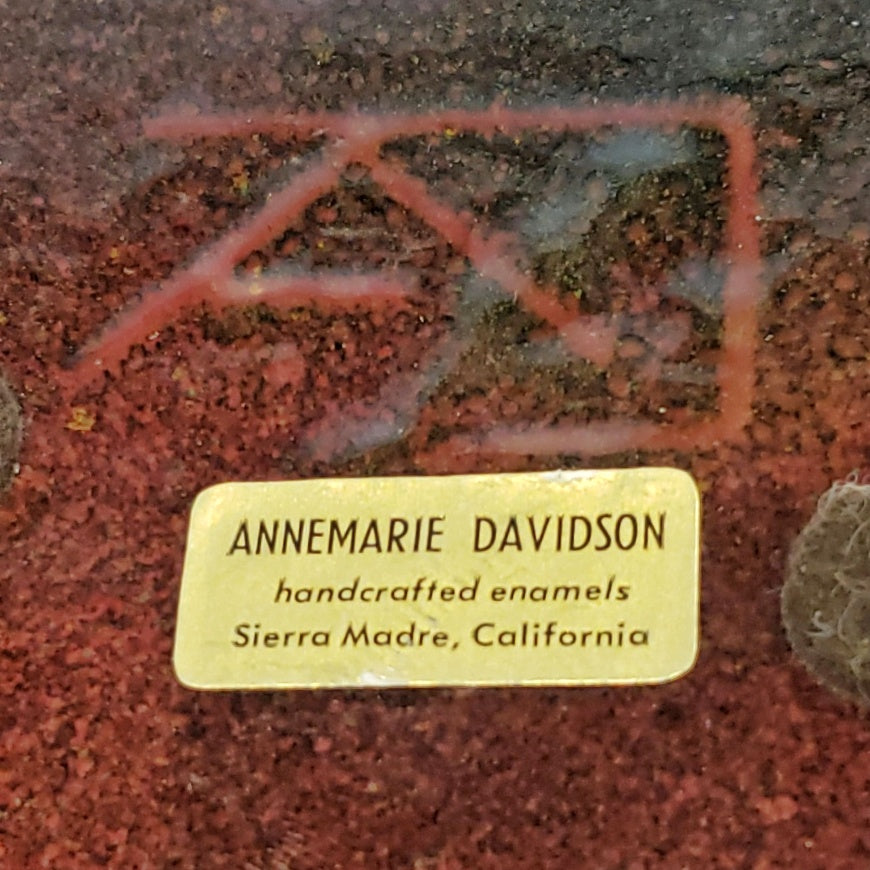 1960s ANNEMARIE DAVIDSON ENAMEL ON COPPER CAT PLATE
CONTACT US HERE ABOUT THIS ITEM.
An enamel on copper plate by respected enamelist Annemarie Davidson that features a geometric tabby-cat design on a golden copper ground.  The plate measures 6" in diameter and is signed on the reverse.  Retains its original label.
ANNEMARIE DAVIDSON was born Annemarie Behrendt in 1920 in Berlin.  Her family fled the Nazis in 1936, emigrating to New York City.  In 1941 Davidson received her bachelor's degree in economics from New York University and, in the following year, her master's degree from Columbia.  Also in 1942, she married Norman Davidson, a chemist and molecular biologist.  The Davidsons moved to Sierra Madre, California, in 1946 where he was a professor at Caltech and a pioneering scientist in the field of microbiology.  (He eventually became a major figure in genome research.)
While her husband taught for a stint at Harvard in 1957, Davidson studied under enamelist Doris Hall in Cambridge, Massachusetts.  Returning to Sierra Madre in 1958, she next trained with Curtis Tann—enamelist, artist, educator, and prominent leader among Southern California's African-American arts community.  Davidson also befriended the Los Angeles-based enamelist Mary Sharp at this time.  Influenced by Hall, Tann, and to a lesser degree Sharp, Davidson produced enamels that were abstract and brightly colored.  She would frequently use fragments of glass (which she called "jewels") in her work; they would fuse with the enamel during firing and give her pieces a distinctive, sculptural style.
Davidson produced a variety of enameled copper plates and bowls along with enamel copper tiles to be used as inlays for furniture and boxes.  Her work was sold by leading gift stores throughout the US.  She often collaborated with artist Blaine Rath.  Her enamels would be mounted in wooden boxes and other decorative objects hand-crafted by Rath.  Davidson died in 2012 in Sierra Madre.
Design Period – 1960-1969
Country of Origin – USA
Designer – ANNEMARIE DAVIDSON (1920-2012)
Attribution – SIGNED
Materials – ENAMEL, COPPER
Condition – VERY GOOD (no defects; may show slight traces of use)
Diameter (in.) – 6.0
Depth (in.) – 0.5