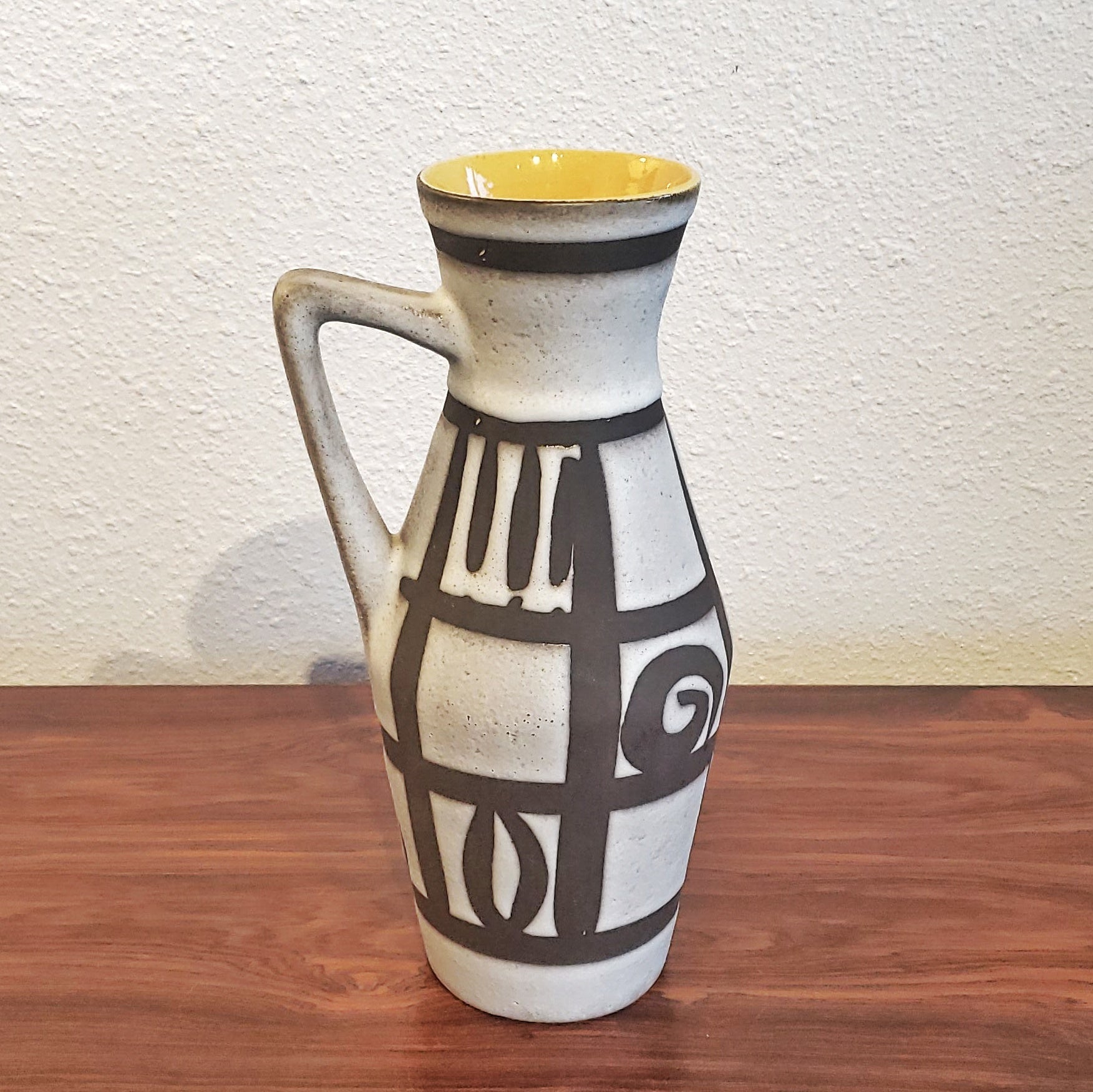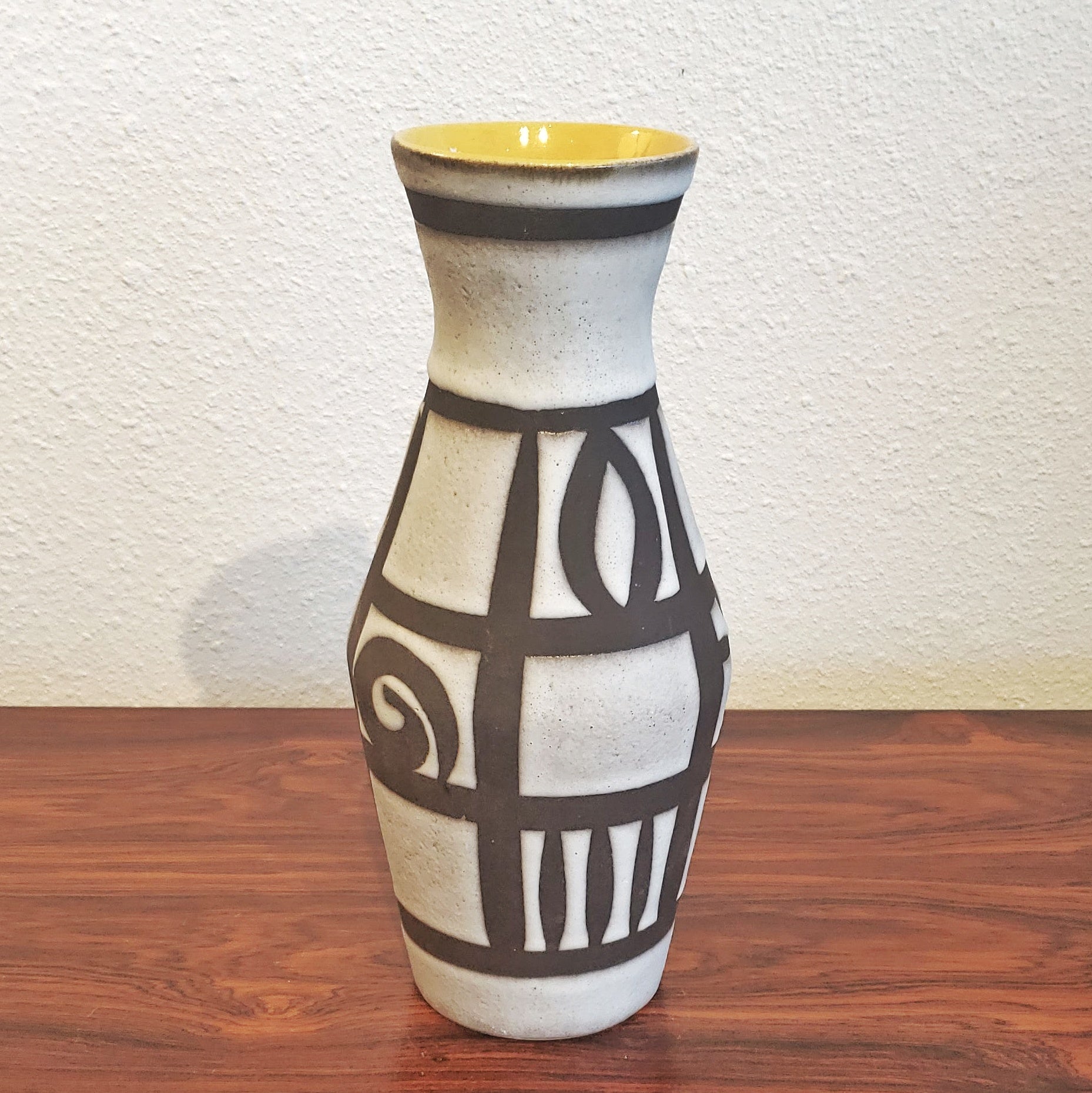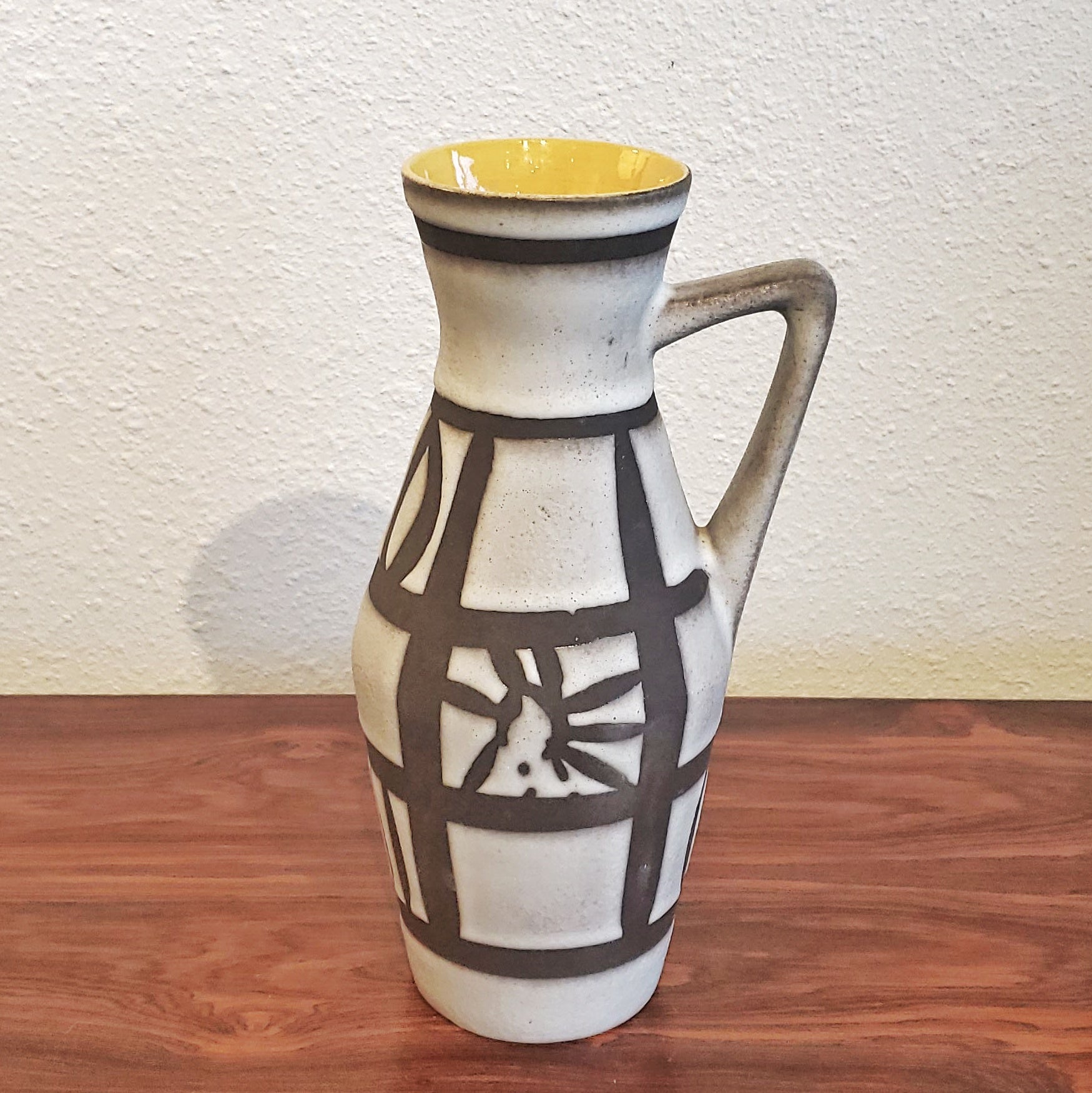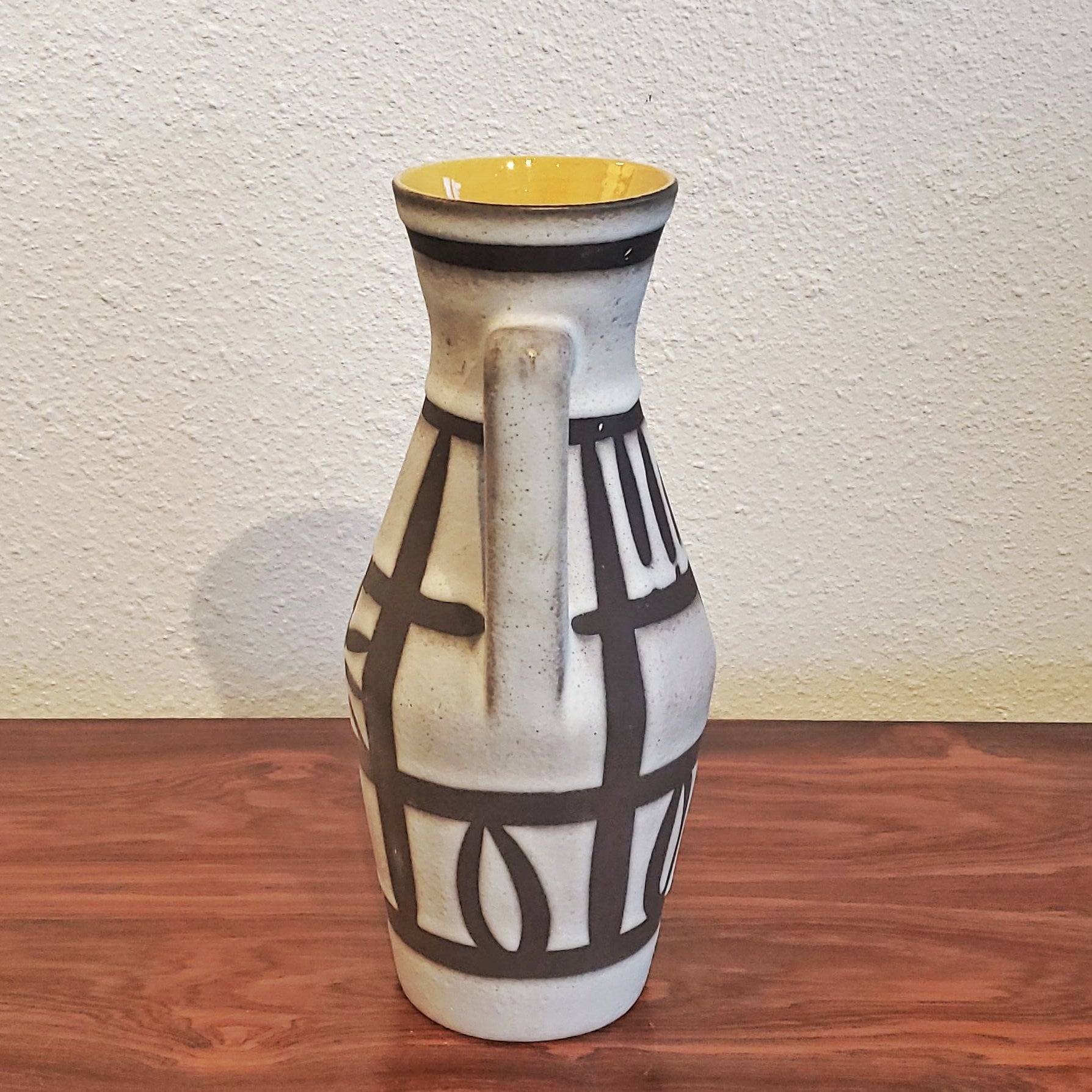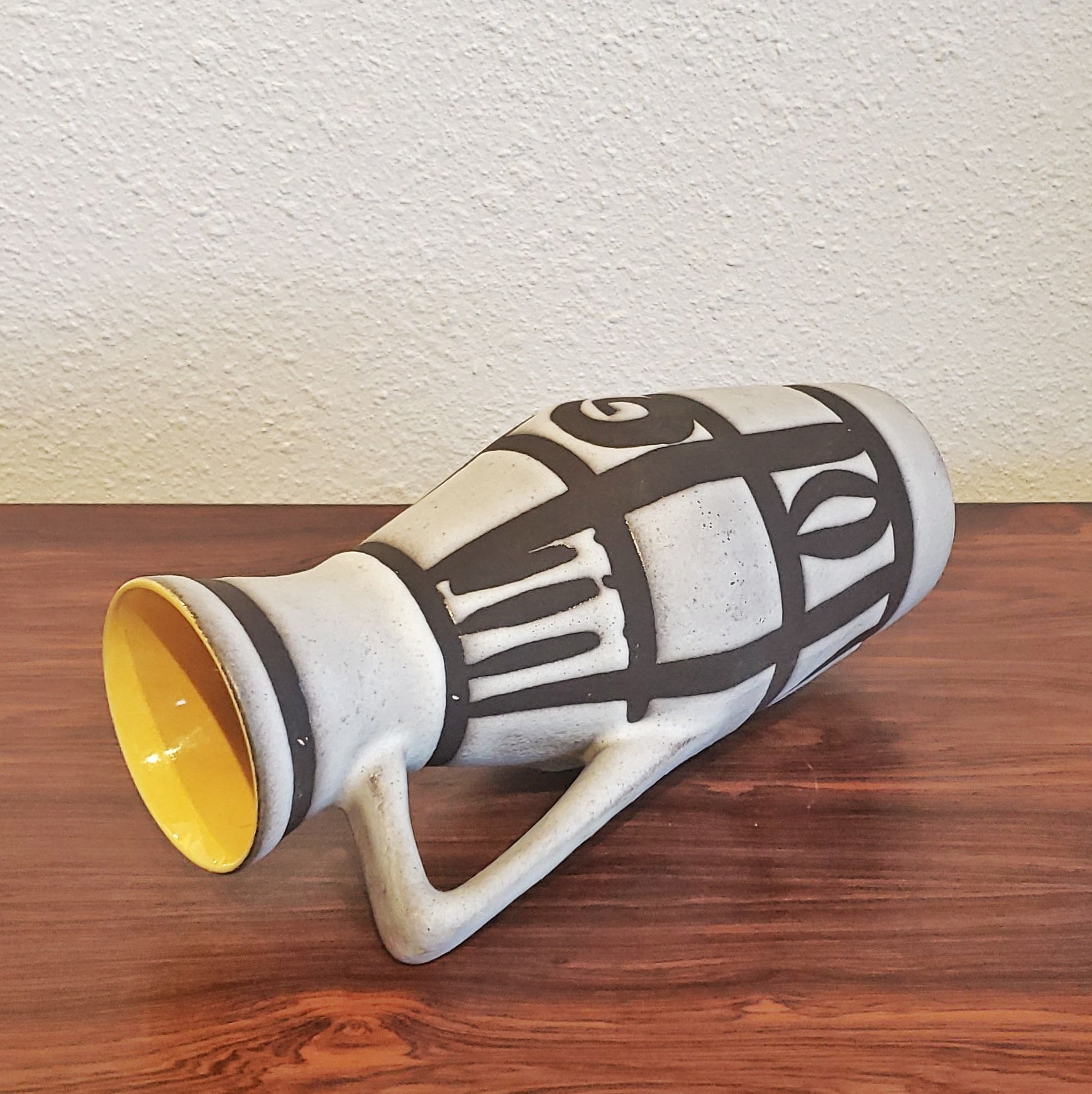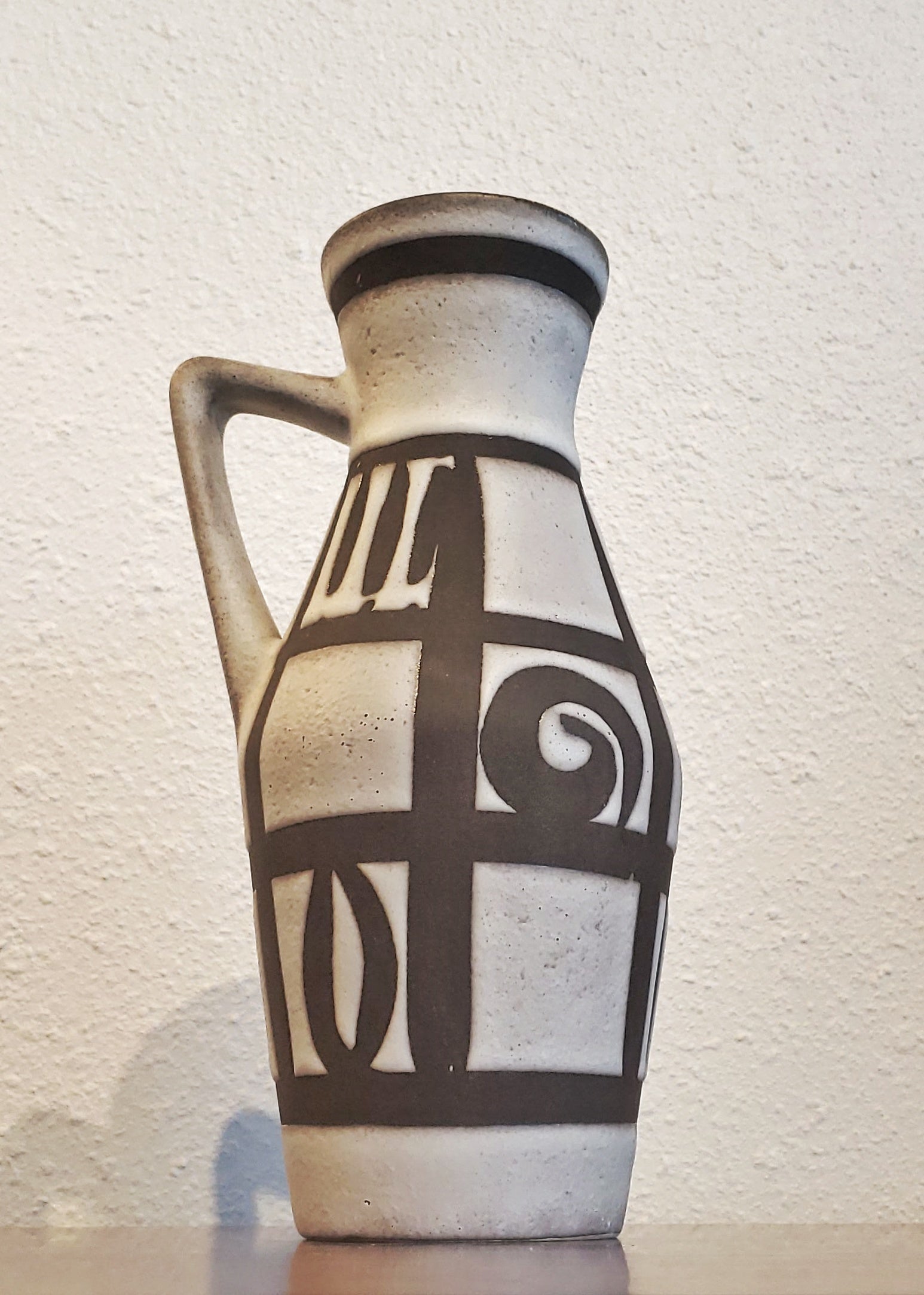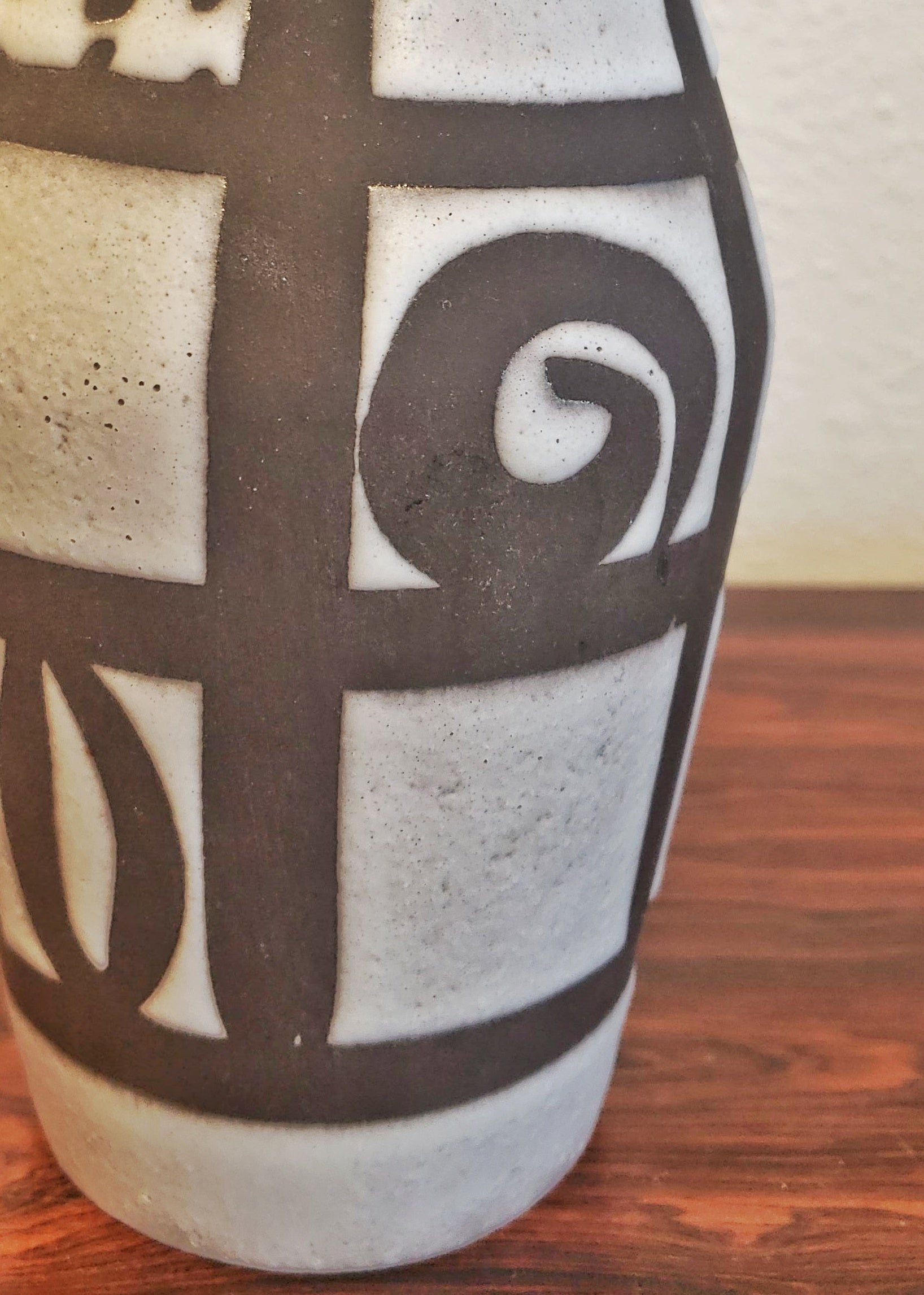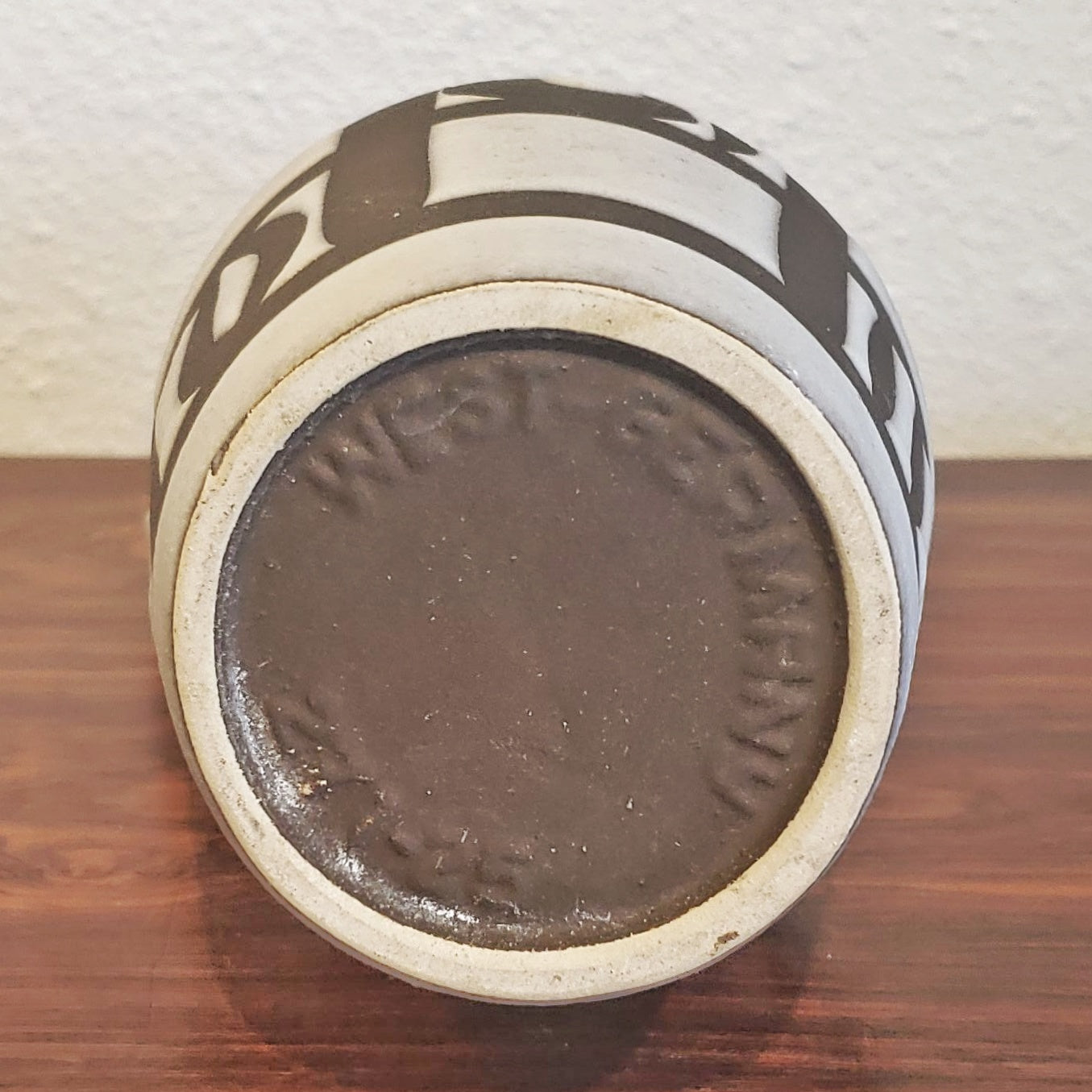 BAY KERAMIK 'SAALE' DECOR VASE Nr. 271/25 (1966)
CONTACT US HERE ABOUT THIS ITEM.
A striking mid 60s vase from Bay Keramik with the wax resist 'Saale' decor on form number 271/25 in matte white on black with a glossy yellow interior.
BAY KERAMIK was founded in 1934 by Eduard Bay in Ransbach-Baumbach, a small town in the heart of the Kannenbäckerland in western Germany. (The Kannenbäckerland, or "potters' land"—a historic center of ceramics industry—is the site of the largest clay deposit in Europe.) Its output was primarily utilitarian prior to the early 1950s when more and more decorative items were introduced. Production and sales grew rapidly throughout the decade, and, by the early 1960s, BAY was a leading manufacturer of art ceramics. Bodo Mans, probably the the best-known designer of the period, was employed by the company from 1959 through 1975. His work is considered highly collectible today. The company's art pottery production continued into the 1980s and included some striking work that often showcased utterly fantastic specialty glazes. On the other hand, a huge amount of kitsch was produced for the tourist trade.
BAY KERAMIK used white clay exclusively; marks are almost always molded to the base. The name BAY often appears. The country of origin is typically noted as "WEST-GERMANY" or "W-GERMANY."
Details

Dimensions

5ʺW × 4.25ʺD × 10ʺH
Styles

Abstract

Mid-Century Modern
Modern