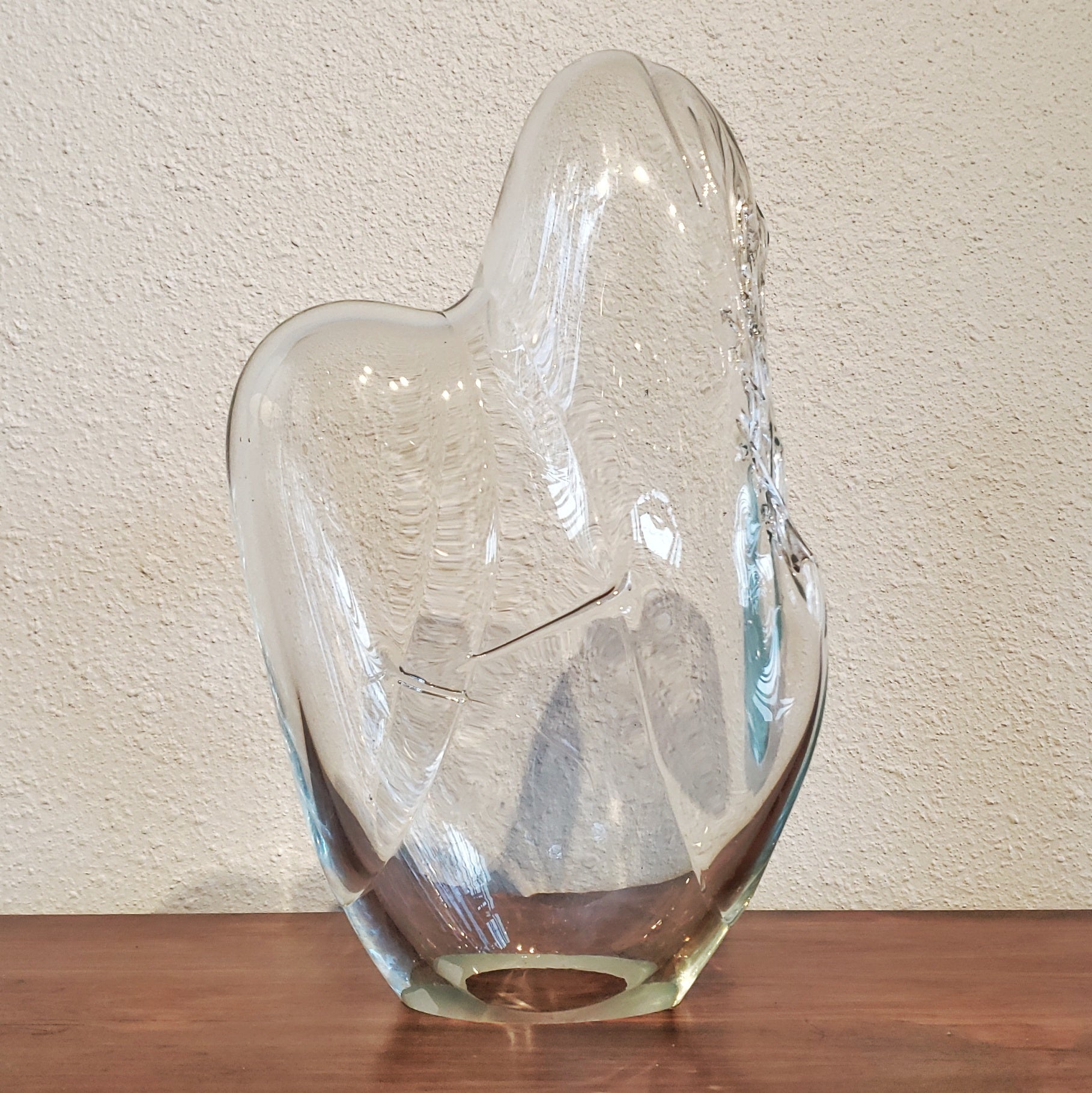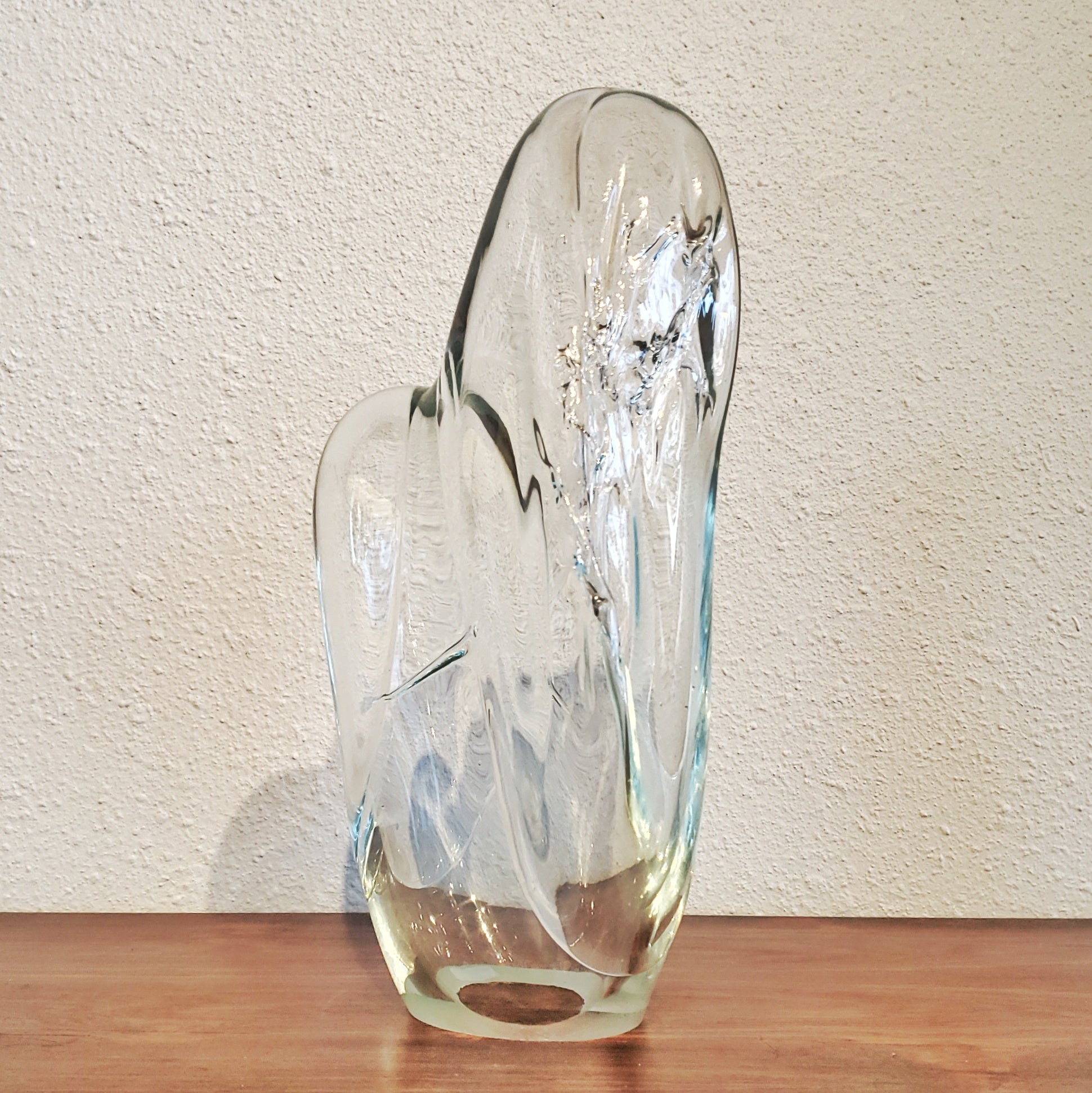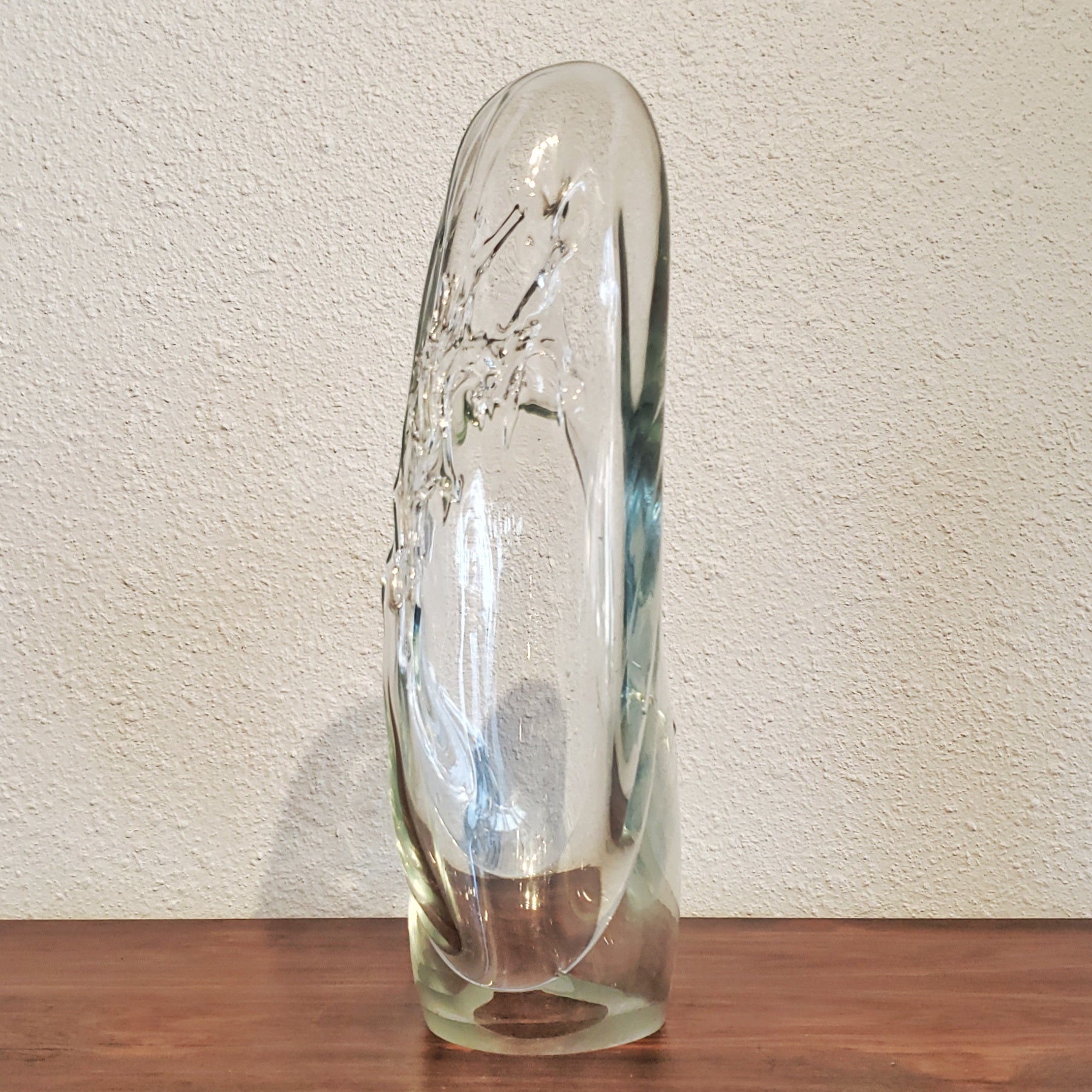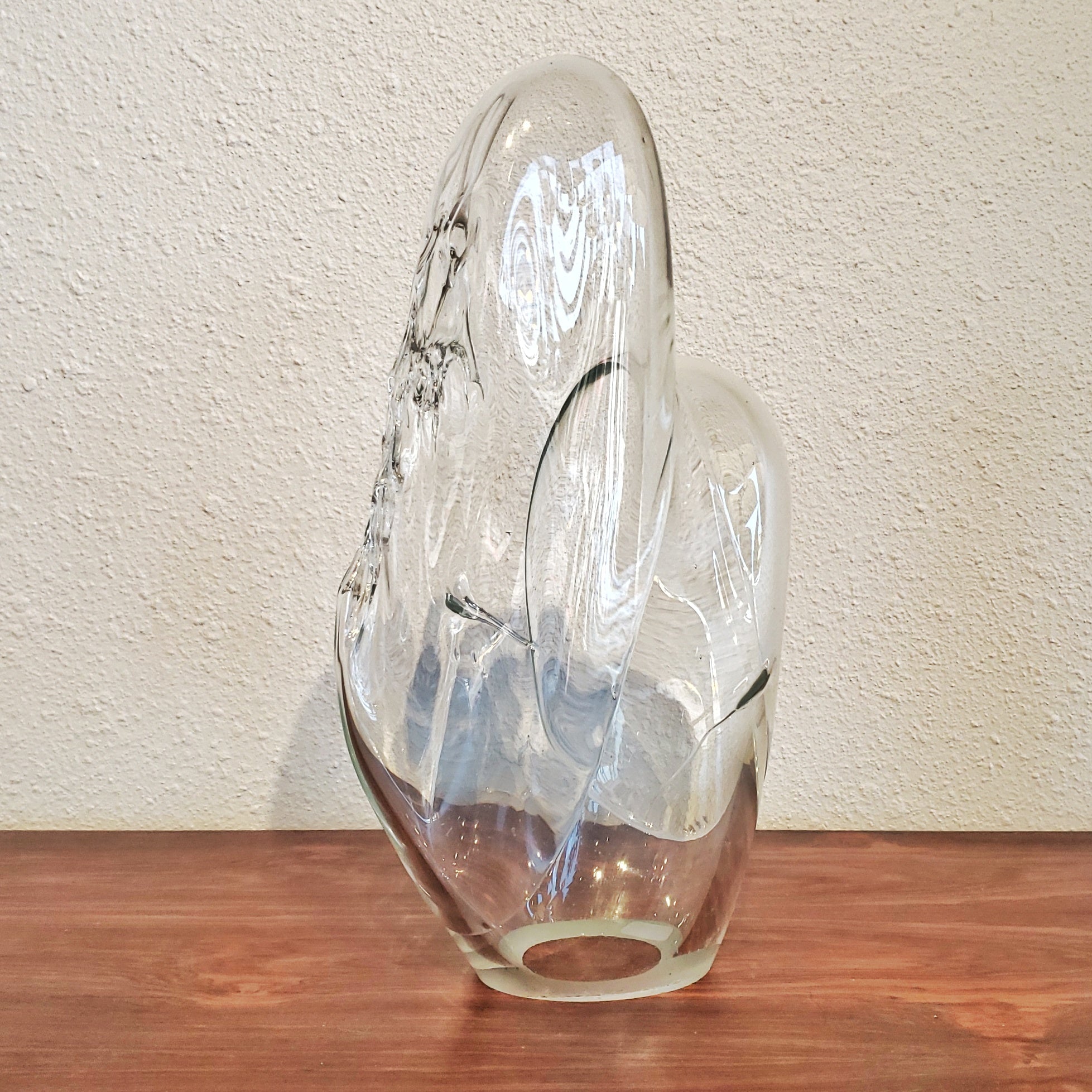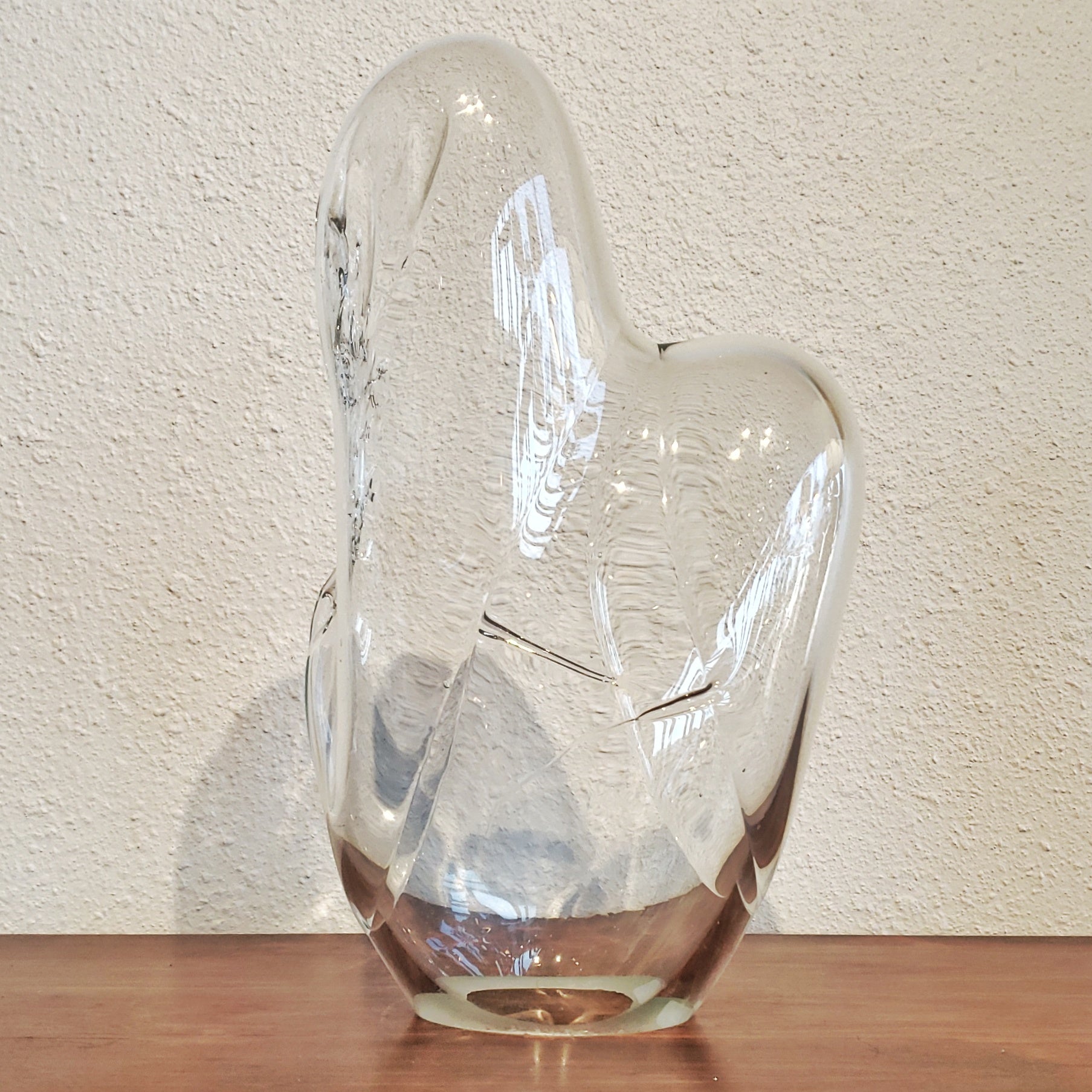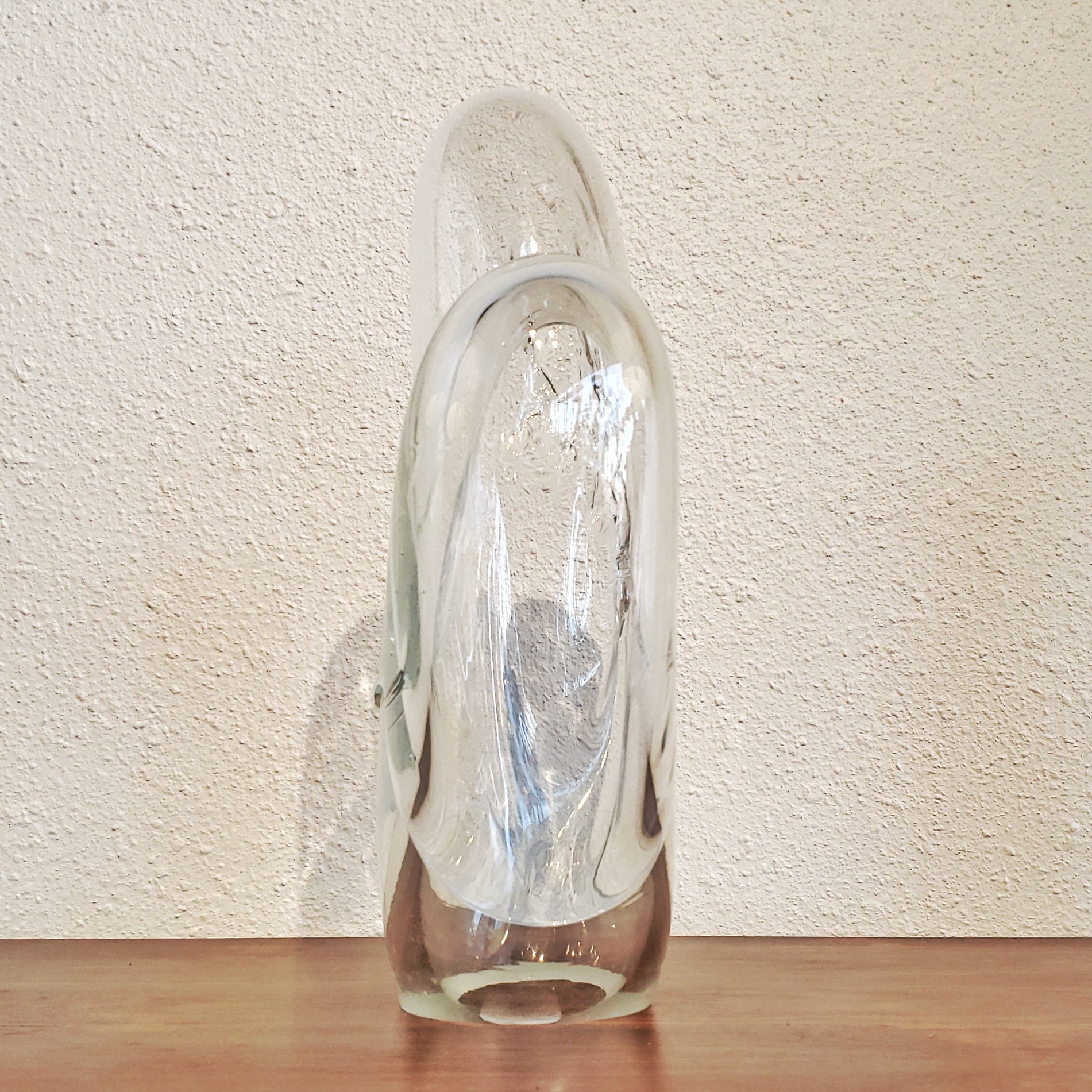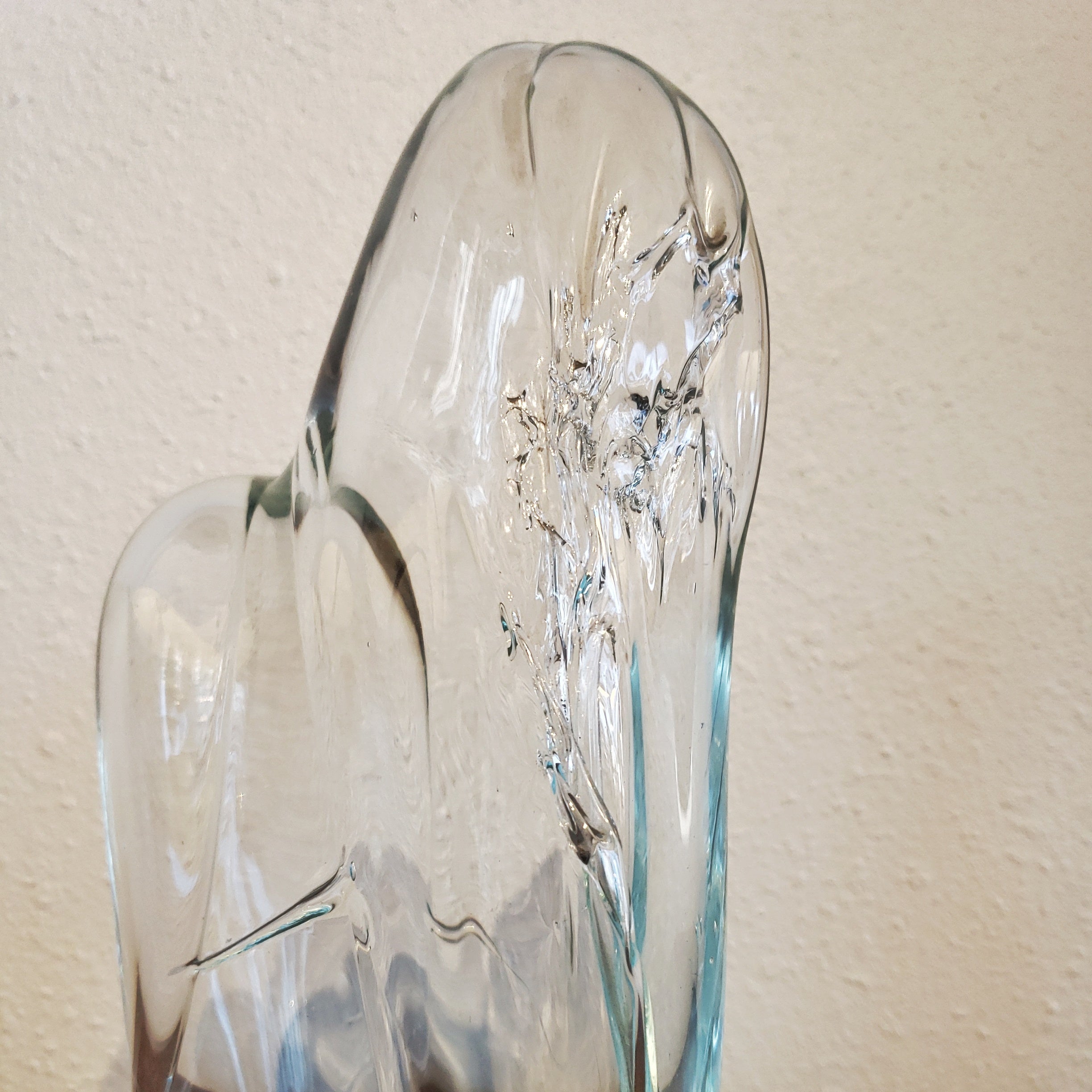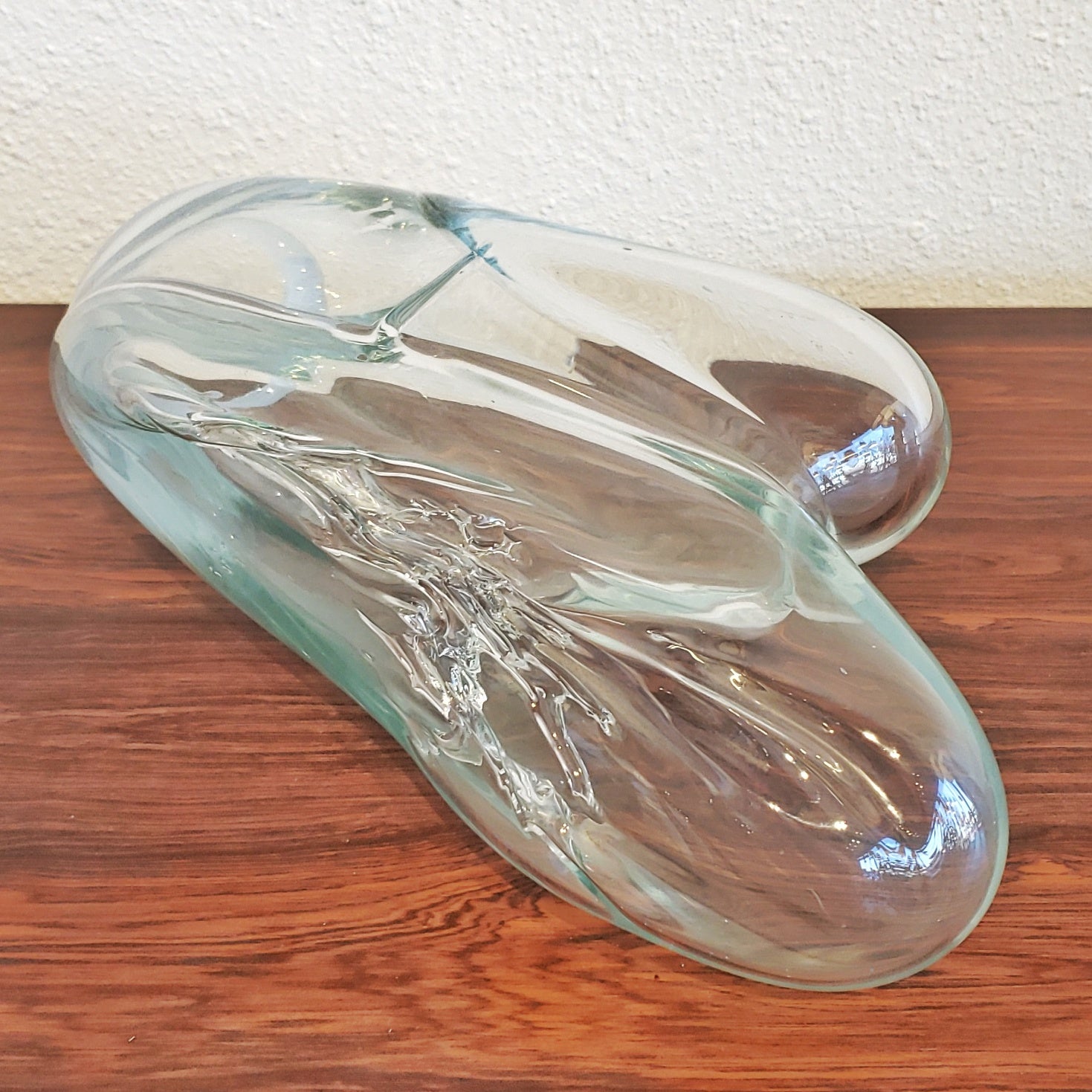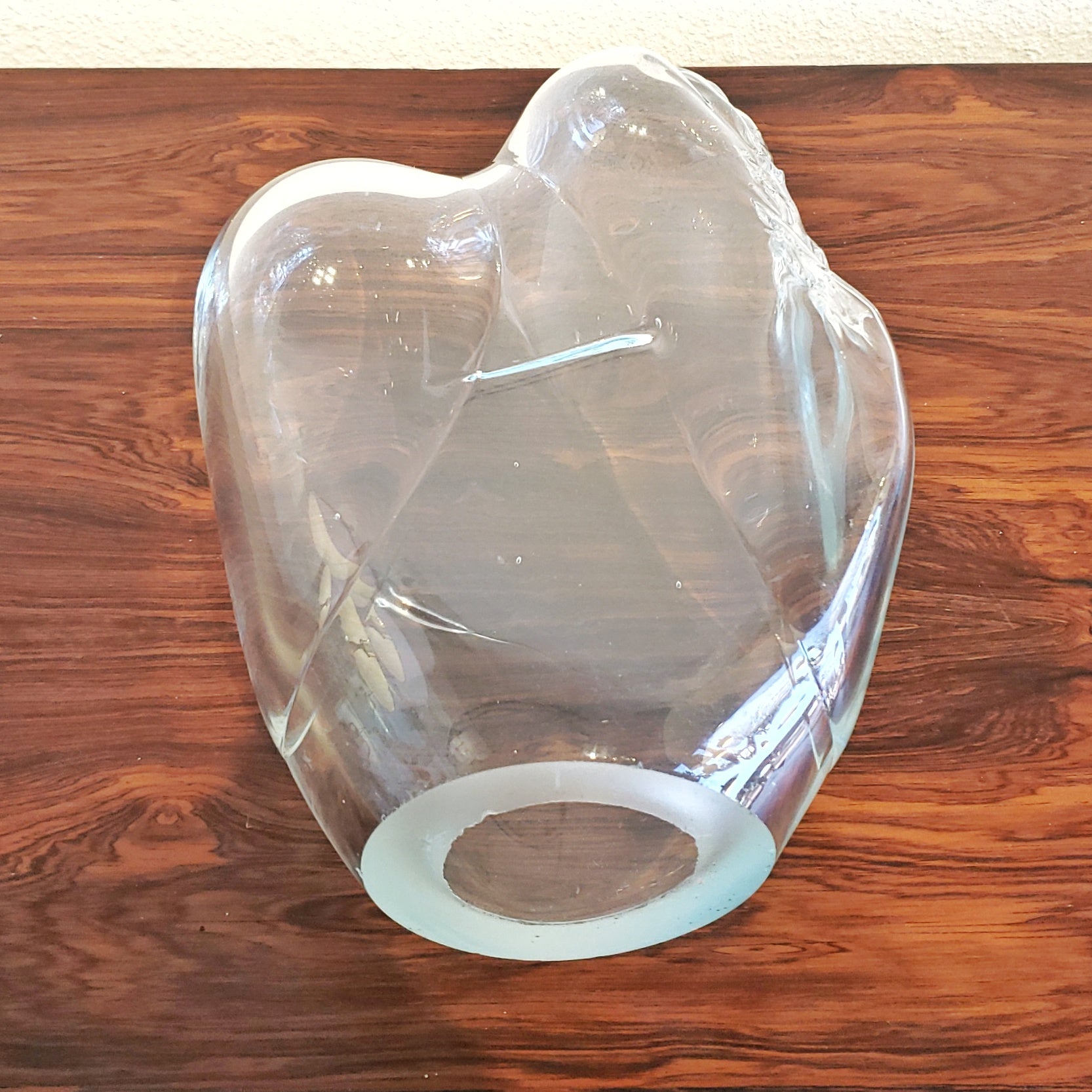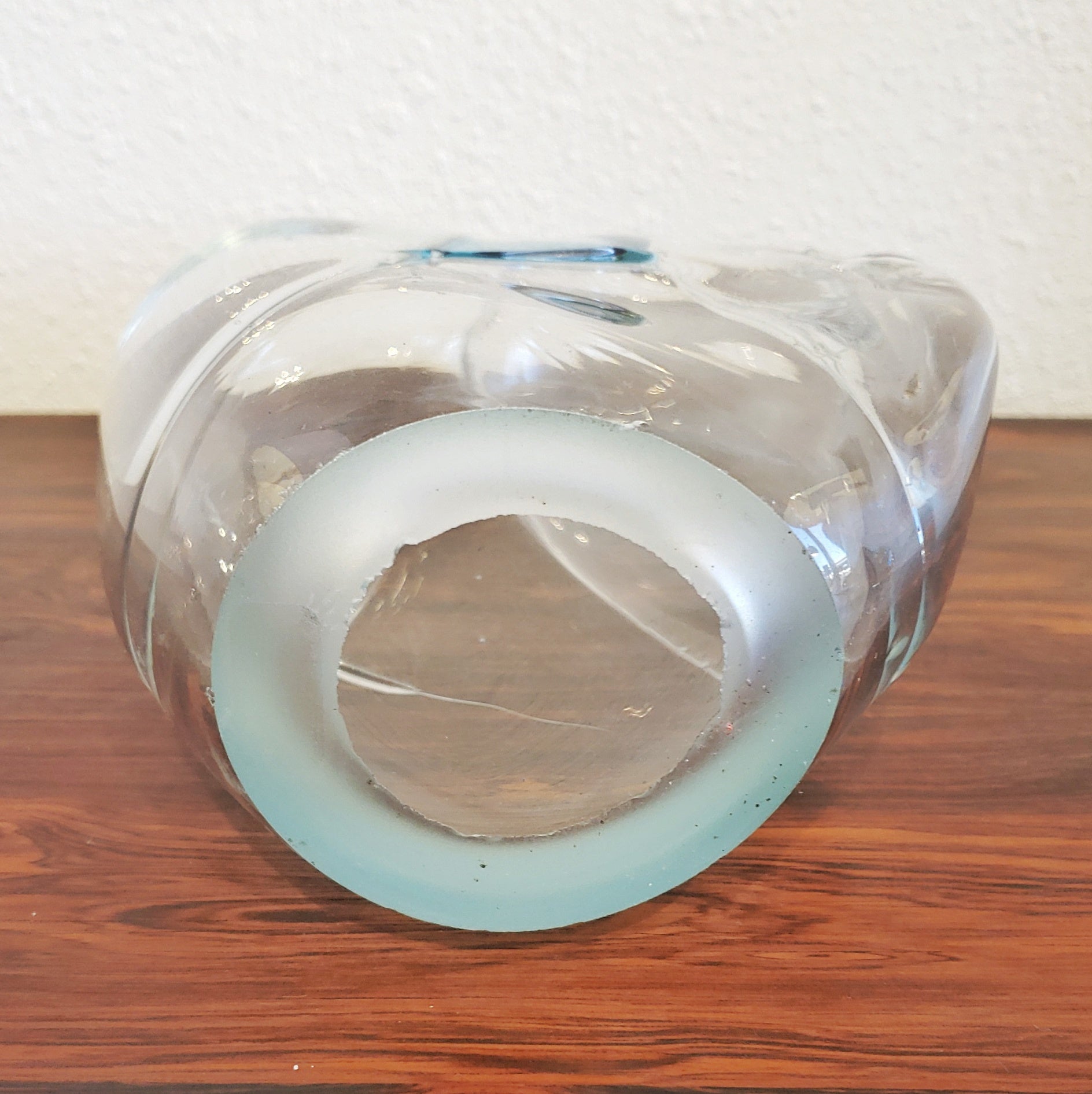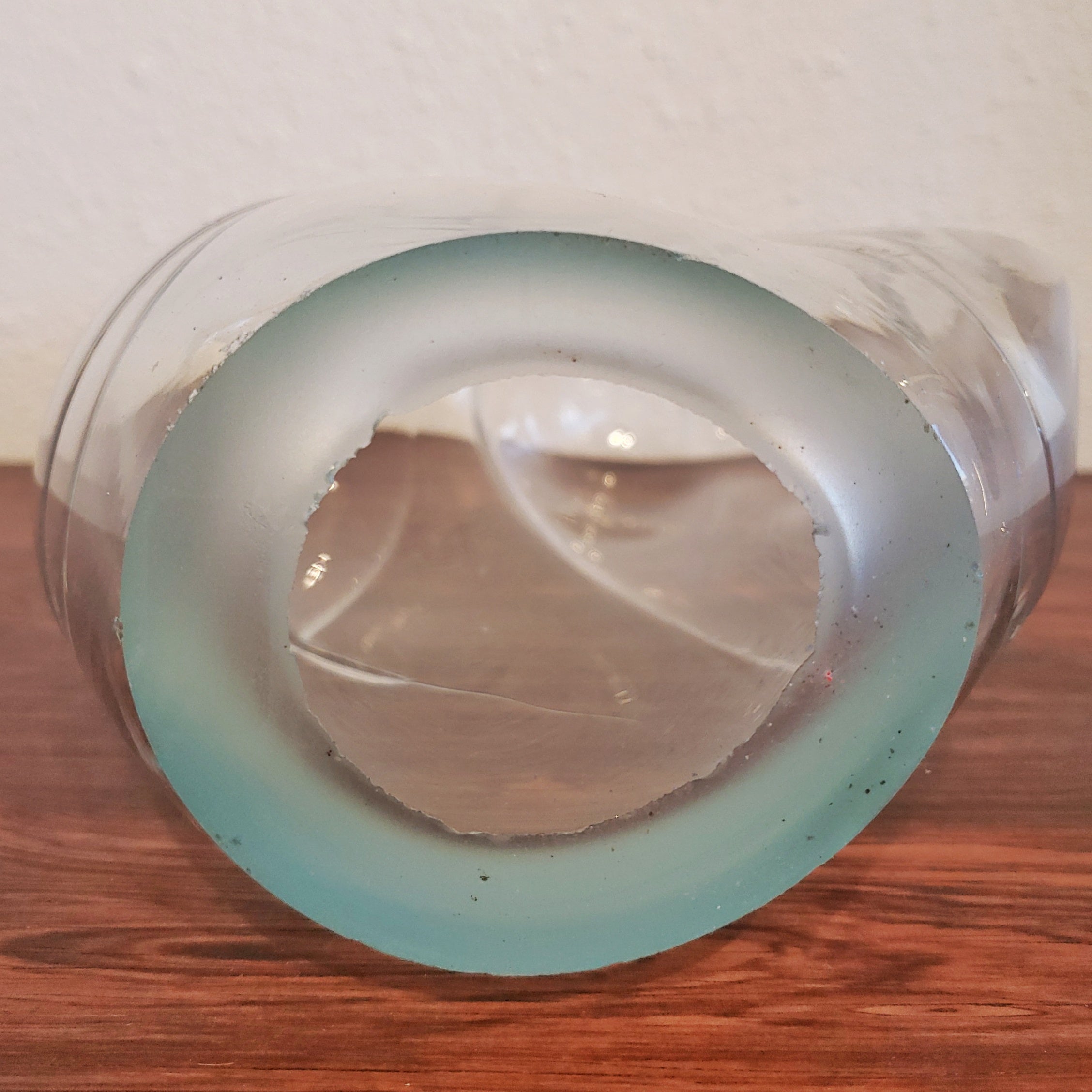 BIOMORPHIC SOAP BUBBLE ART GLASS SCULPTURE
CONTACT US HERE ABOUT THIS ITEM.
An unsigned '70s-era biomorphic art glass sculpture of a compound soap bubble in the style of Santa Fe studio artist John Bingham.  There is some minor chipping around the inside lip of the piece's base that does not detract from the its beauty [see photos].
Production Period – 1970-1979
Country of Origin – USA
Materials – GLASS
Condition – VERY GOOD (no defects; may show slight traces of use)
Height (in.) – 12.5
Width (in.) – 8.0
Depth (in.) – 4.0