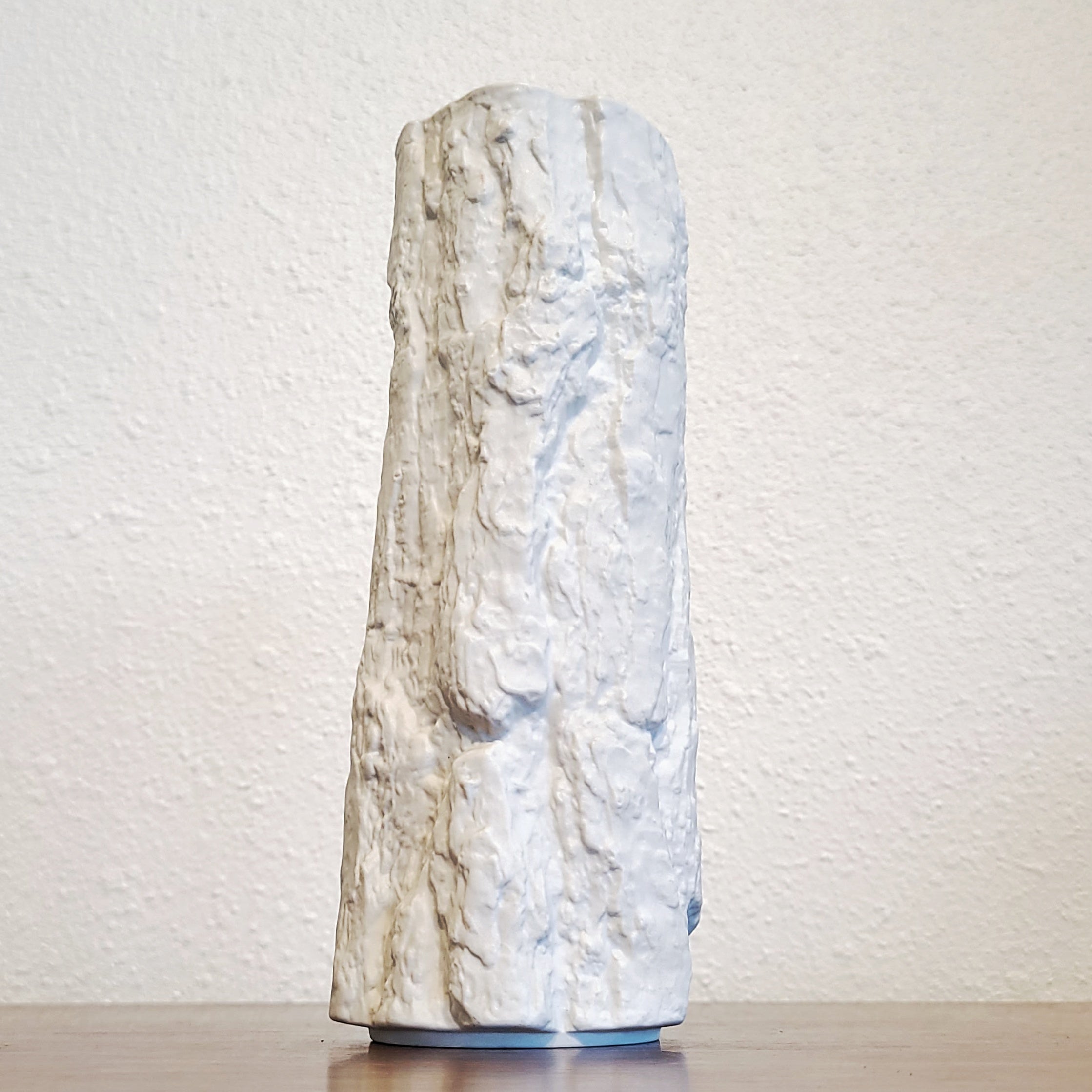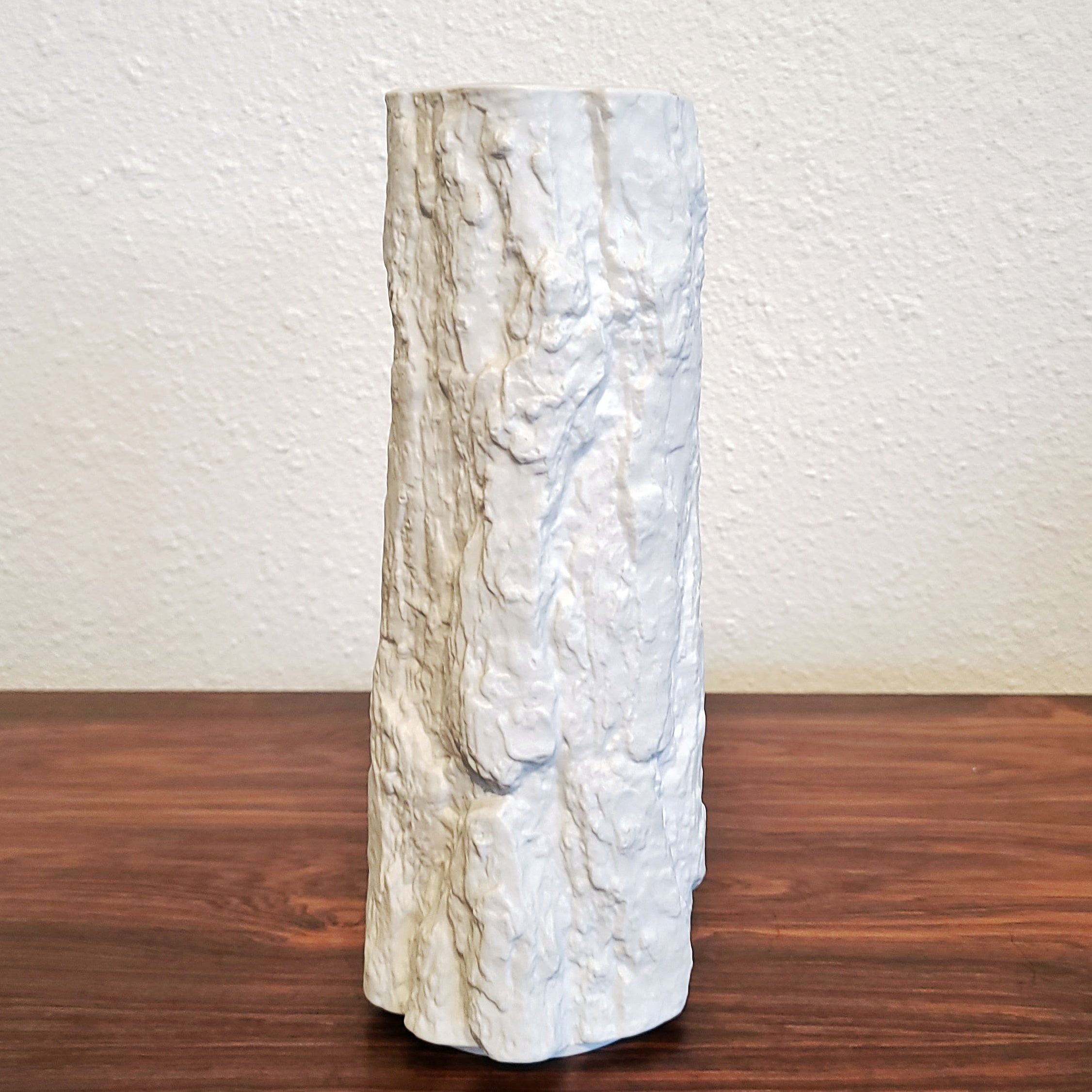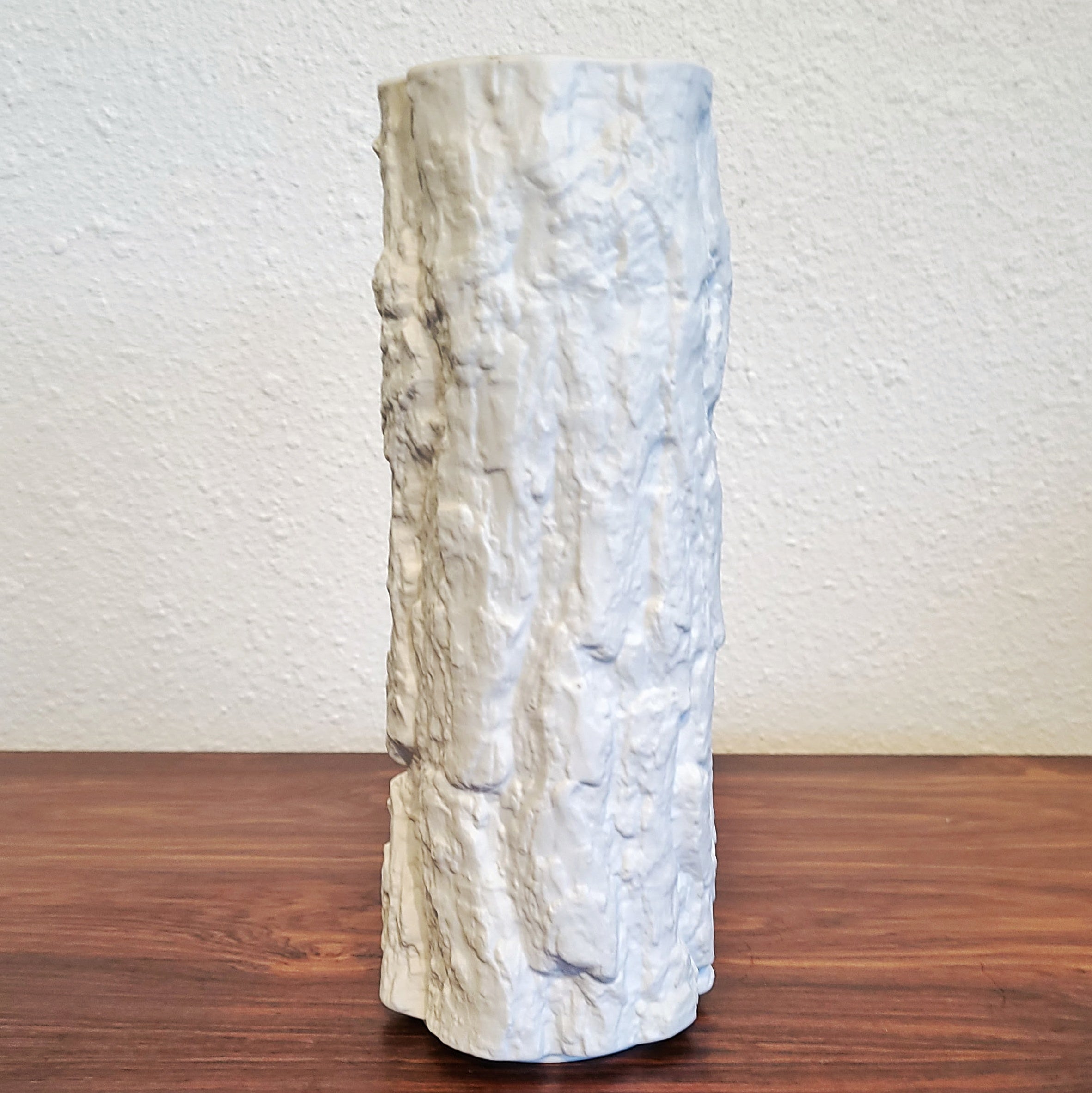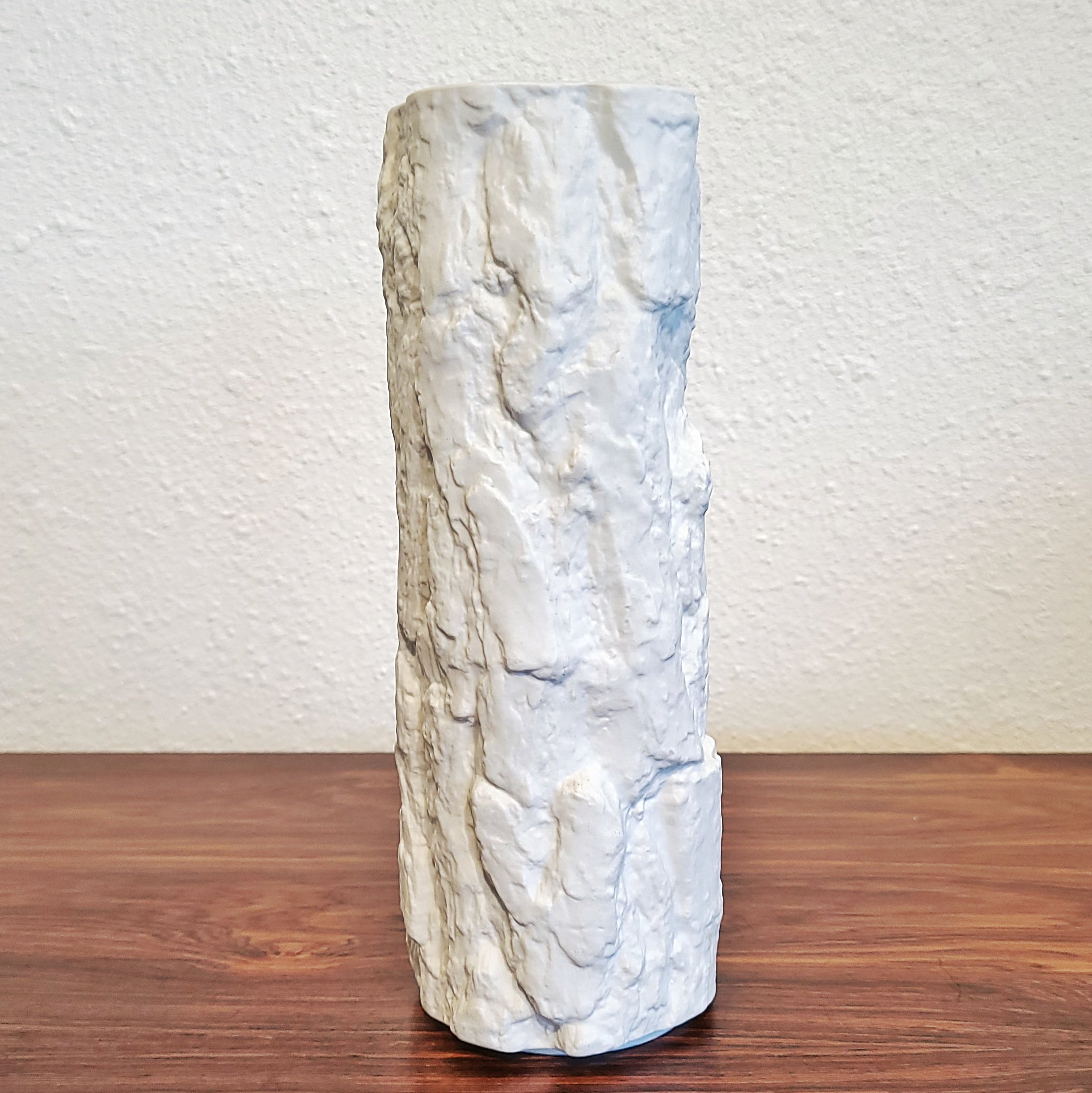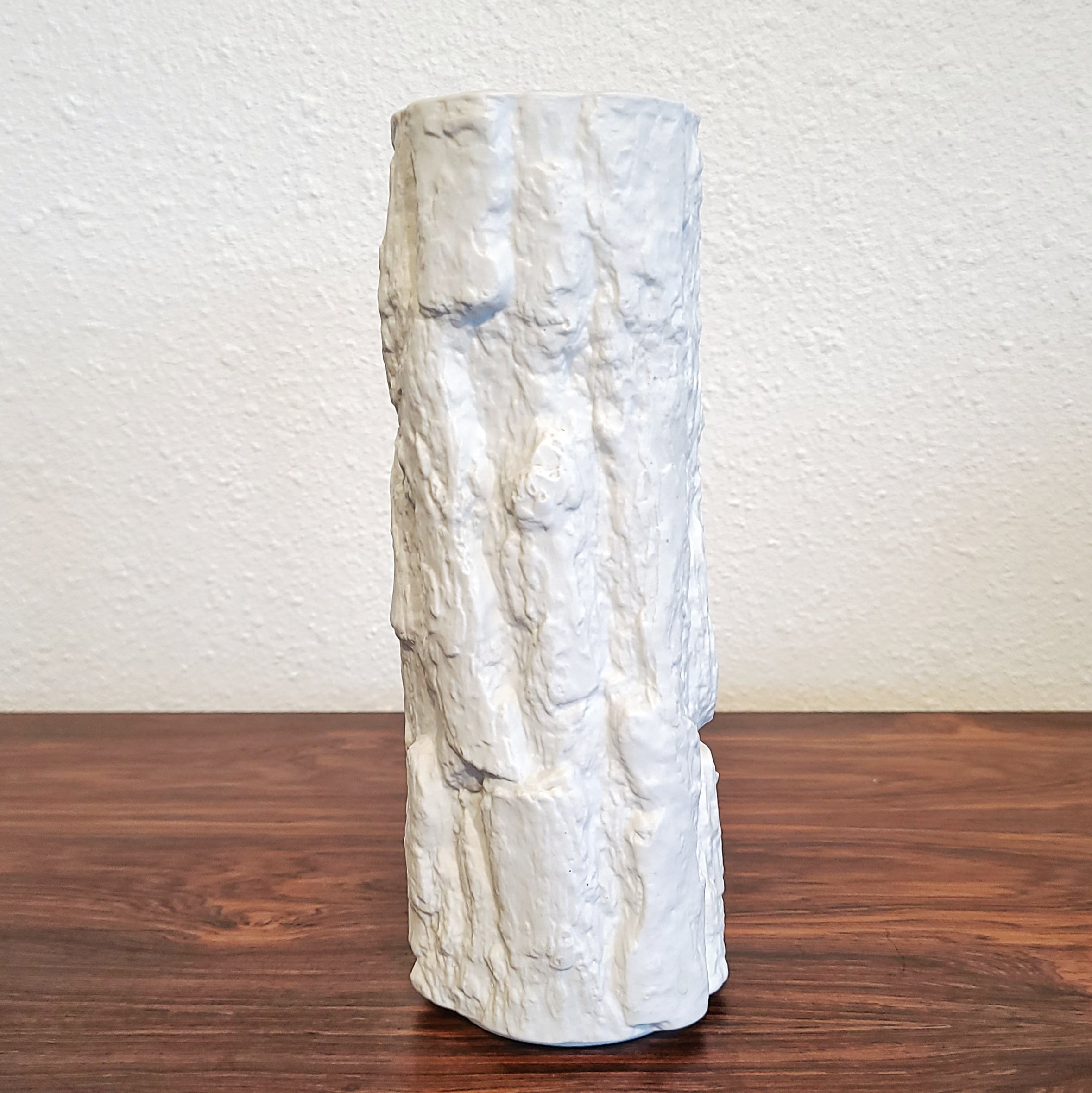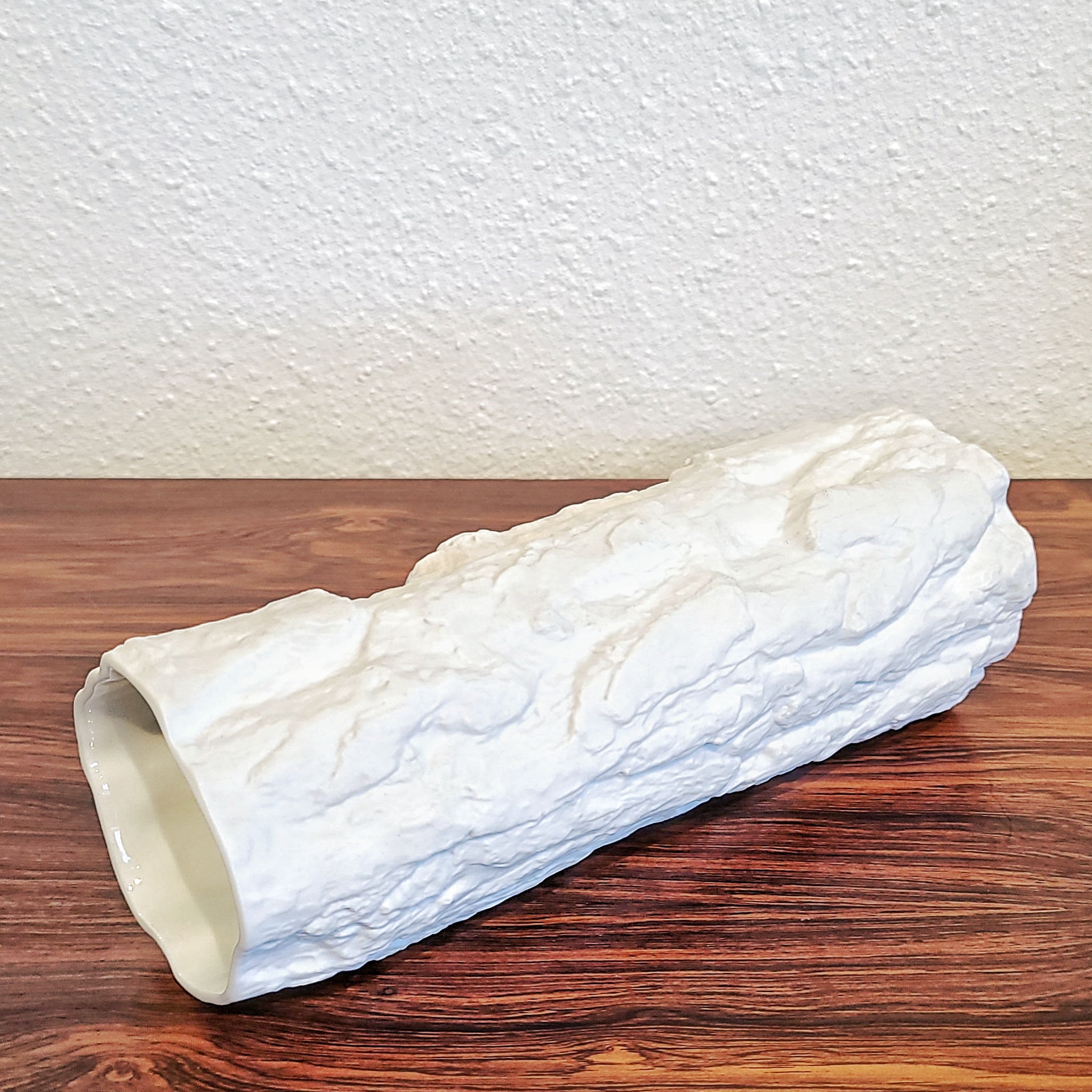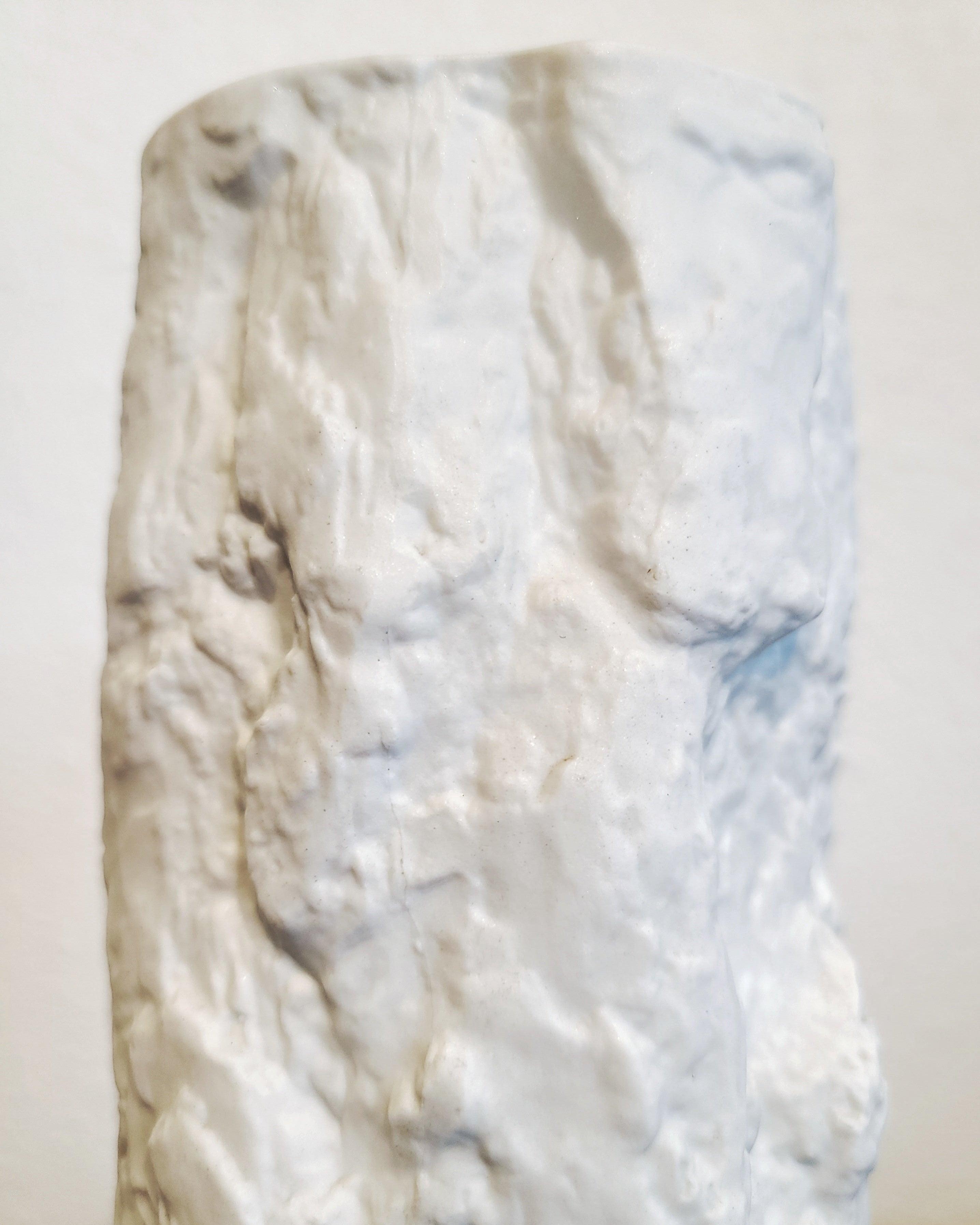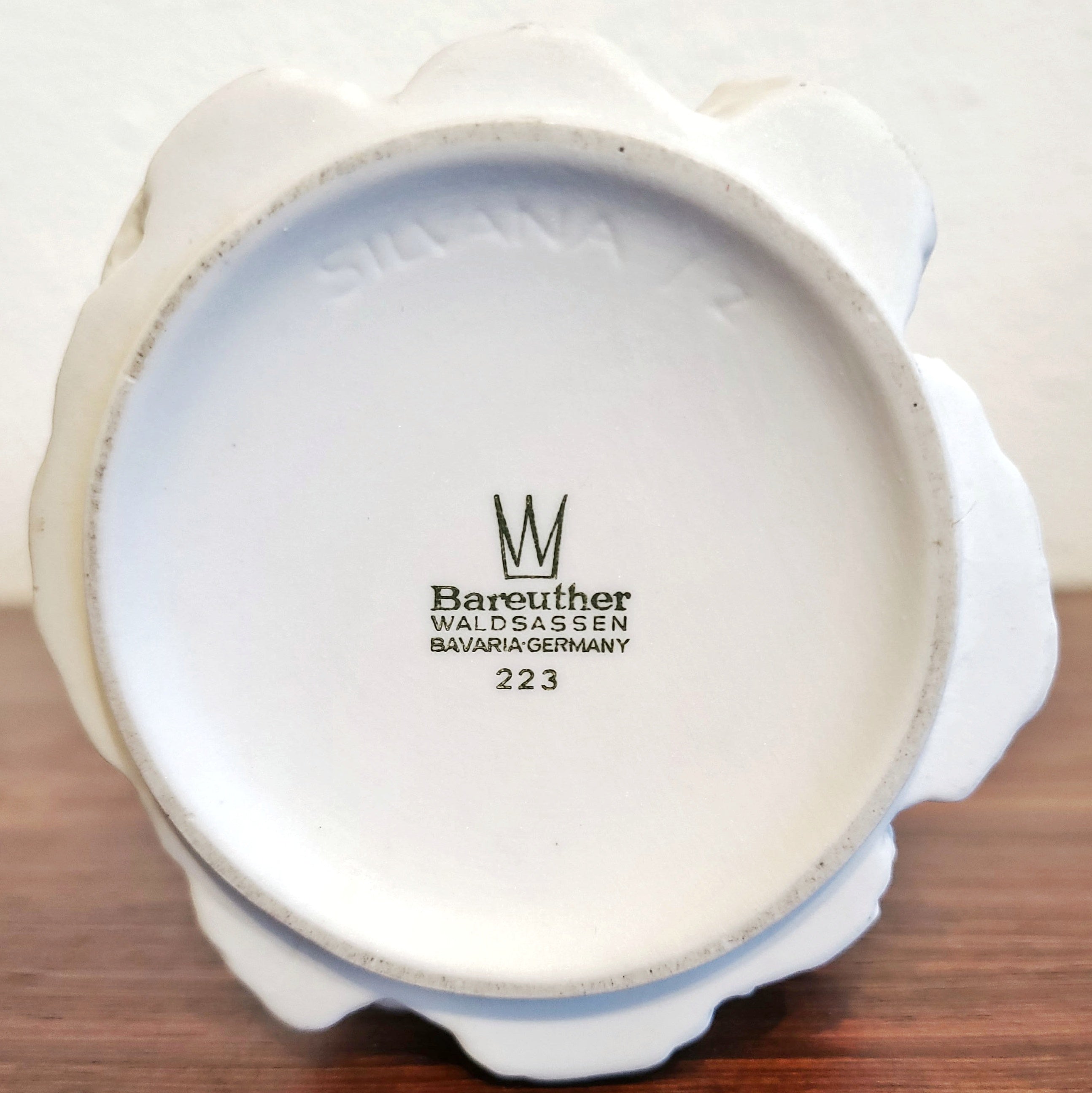 'SILVANA' SERIES OP-ART VASE BY ERNST FENZL FOR BAREUTHER WALDSASSEN
CONTACT US HERE ABOUT THIS ITEM.
A lovely 'Silvana' Series Op-Art cylinder form vase designed by Ernst Fenzl and produced in bisque porcelain in the 1970s by the Bareuther Porcelain company. Taking the form of a tree trunk, it stands roughly 9.25" tall and is ready to grace any table or shelf with a beautiful floral arrangement.
BAREUTHER WALDSASSEN was established in Waldsassen, Germany in 1866 by Johann Mathäus Riess who gained experience in the C.M. Hutschenreuther factory. He died a year later and the business was taken over by his son Johann Riess. The new owner started producing porcelain in 1875.
The factory fell into financial trouble and in 1884 and was sold to Wilhelm Schreider. Already in 1885, it was sold again. This time new owners were Max Jena, Ernst Ploß and Oskar Bareuther. The new name of the company was Porzellanfabrik Jena, Bareuther & Co. As Max Jena left the business in 1887 it was renamed again and till 1904 operated under the name Porzellanfabrik Bareuther & Co.
By the turn of the century, the factory had gained an excellent reputation. In 1904 the business was transformed into a joint-stock company, and by 1930, employed some 700 workers. Unfortunately, it was almost completely demolished during WWII. Despite this, they hired a large part of Porzellanfabrik Königszelt A.G. employees, who were forced to leave Silesia as the region was declared Polish. In 1949 the factory was fully operational.
In 1969 they merged with Gareis, Kühnl & Cie. and continued production as Porzellanfabrik Waldsassen Bareuther & Co. A.G. As with most of the German porcelain producers, the factory found itself competing with cheaper foreign production in the 1980s and 1990s. In 1994 they filed for bankruptcy.
Details