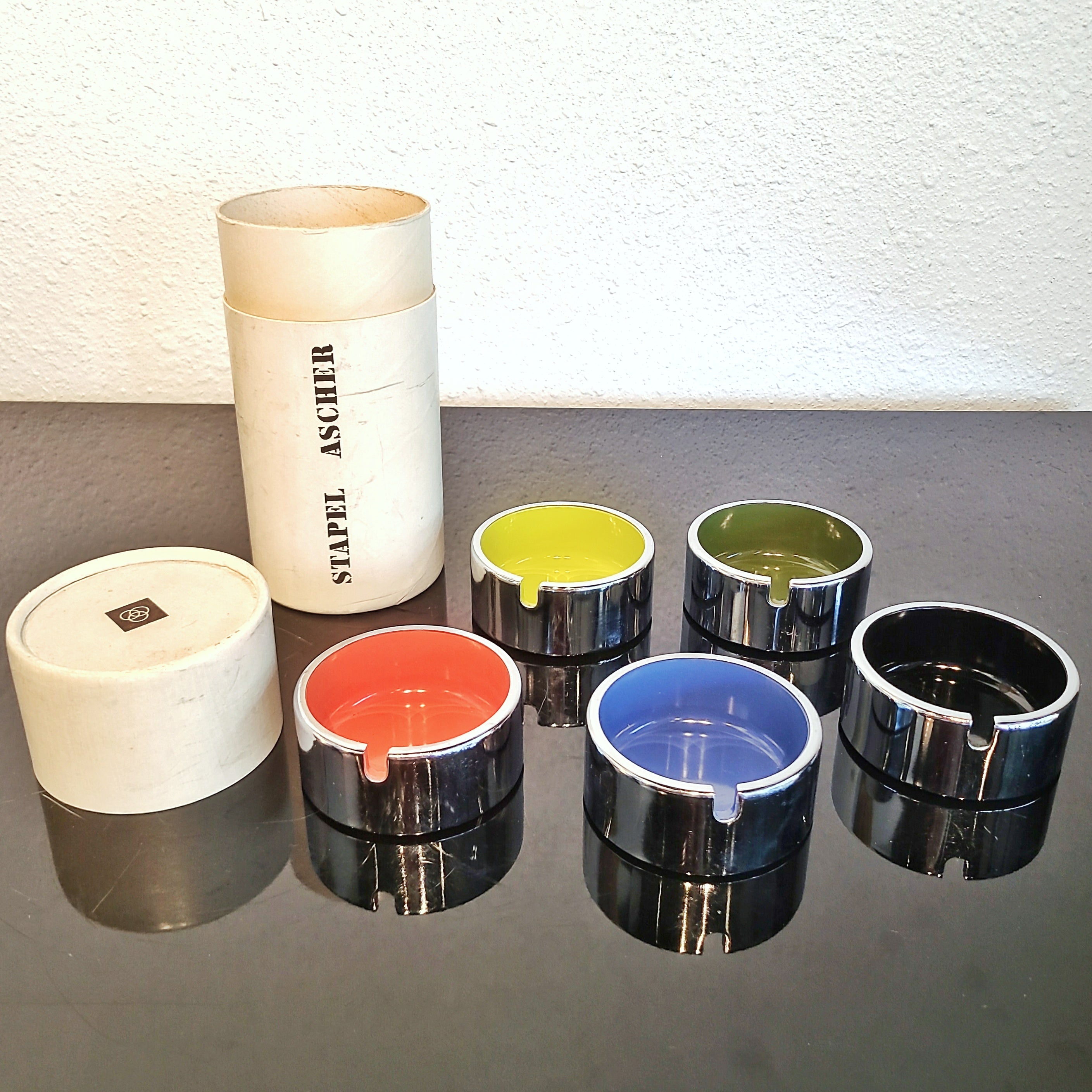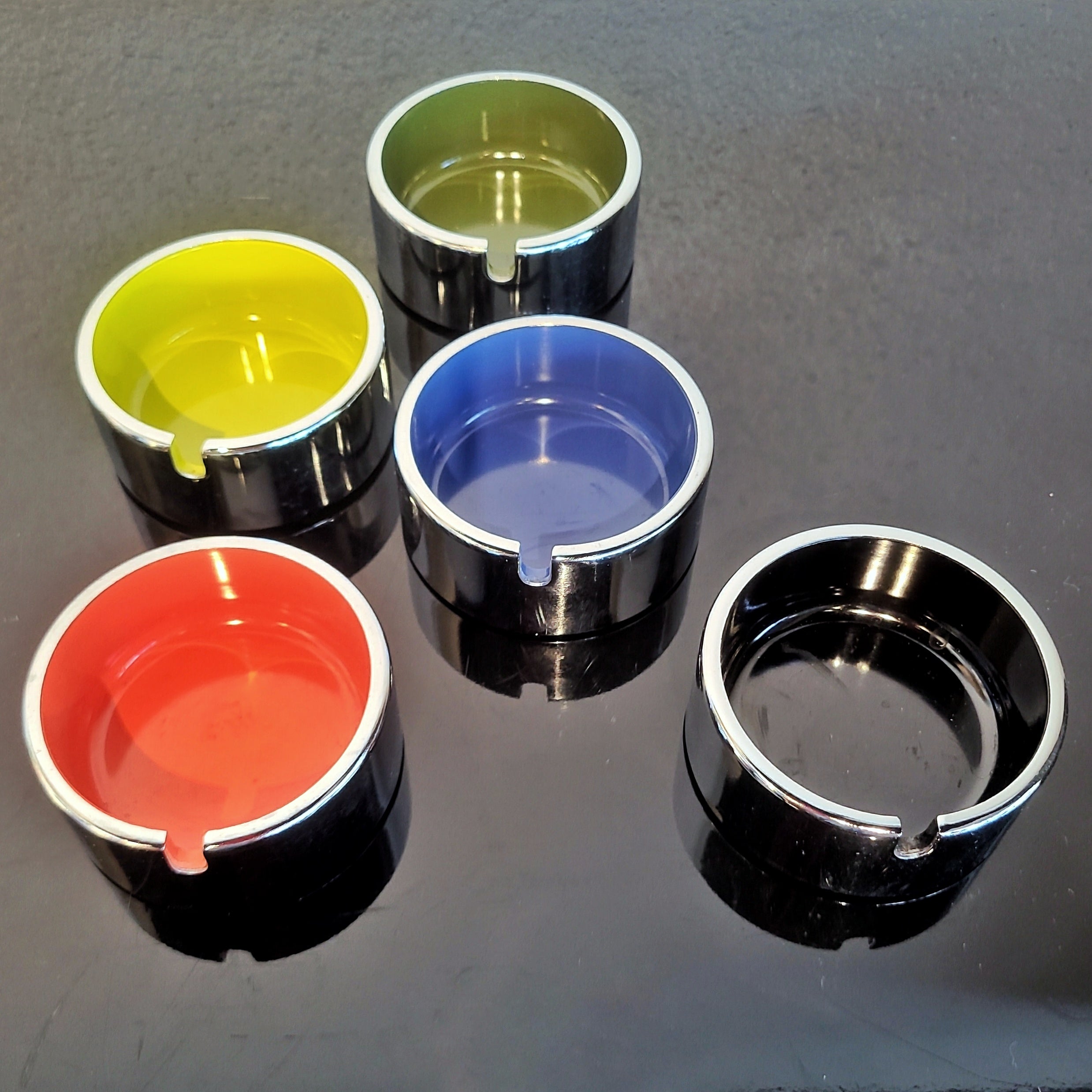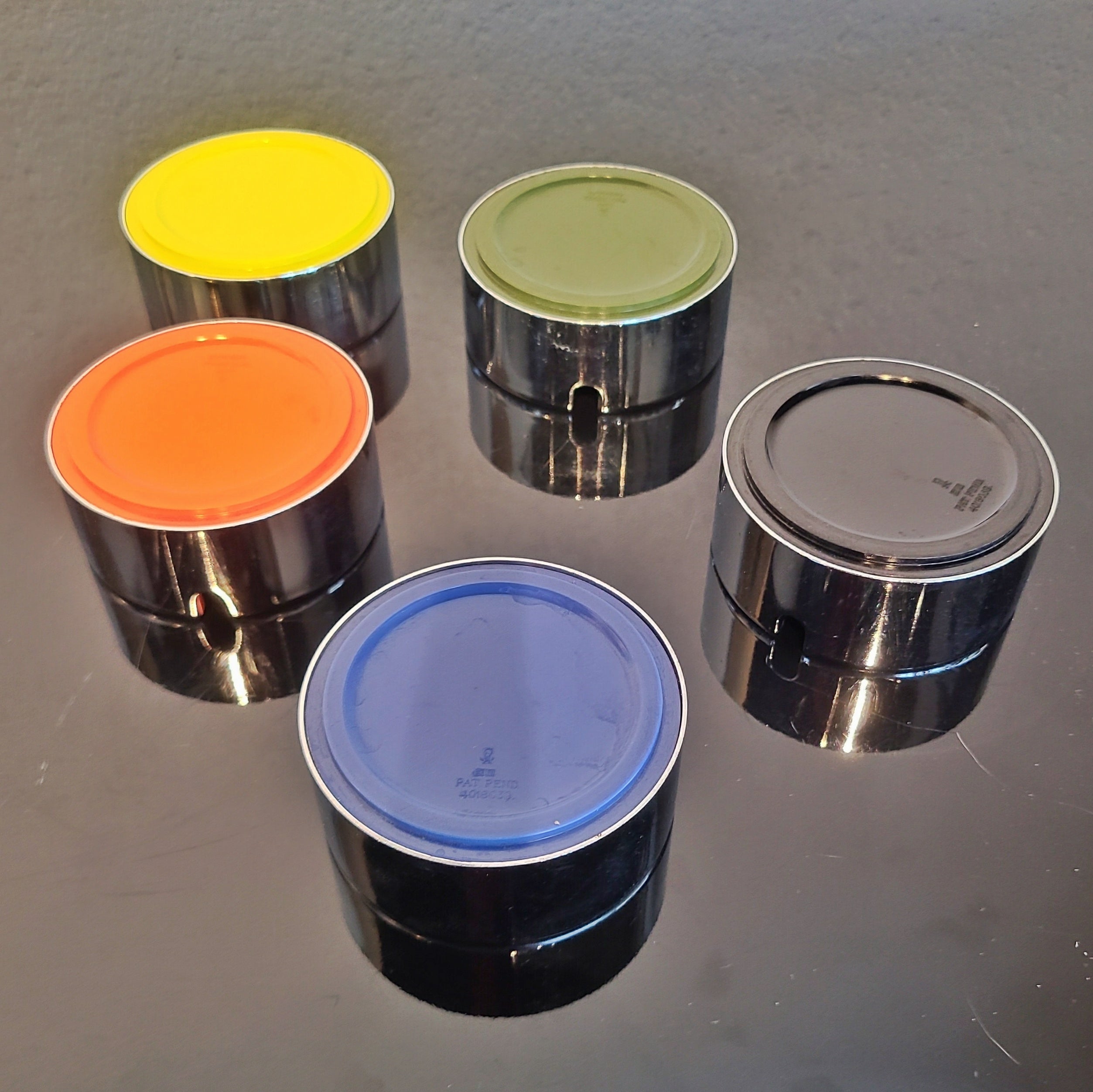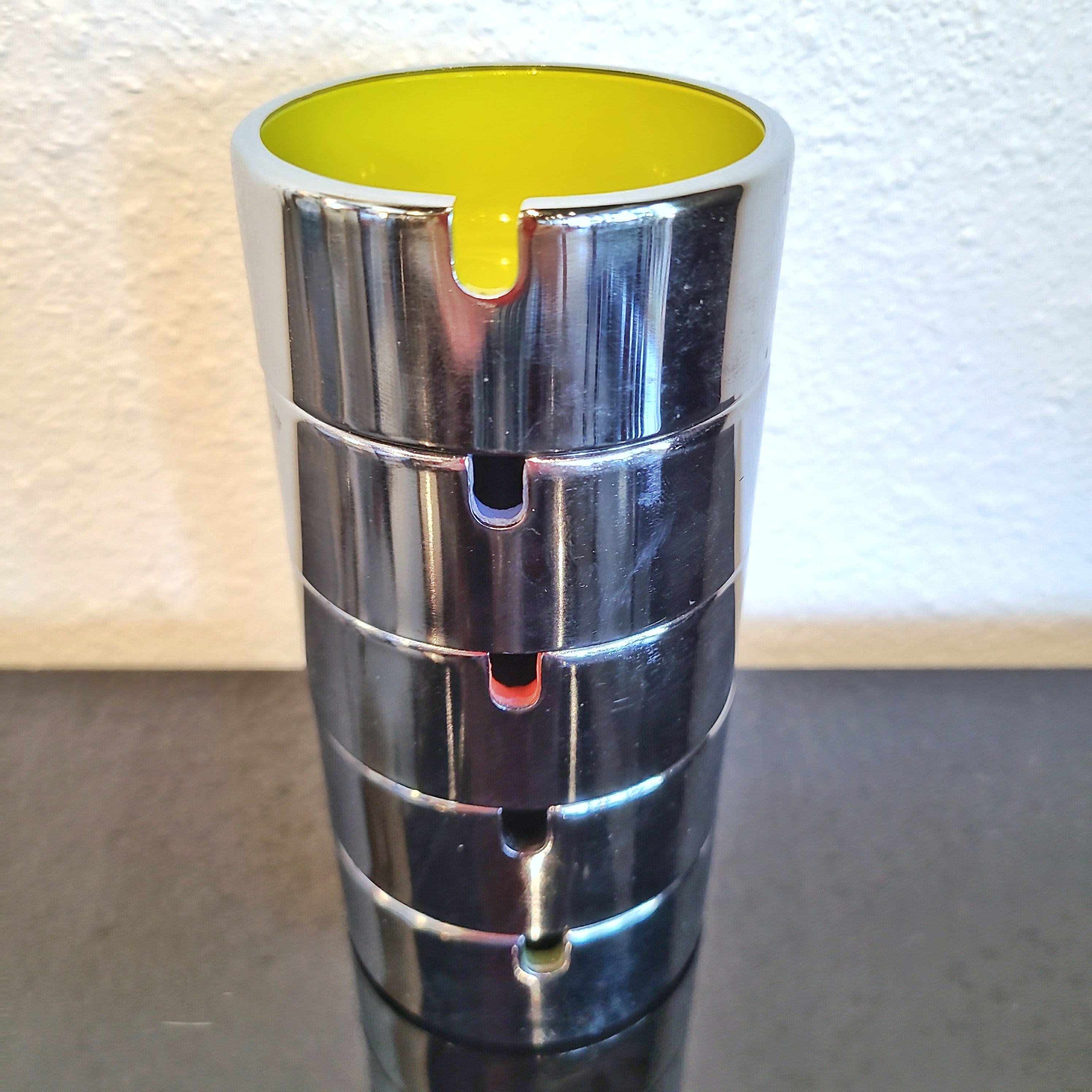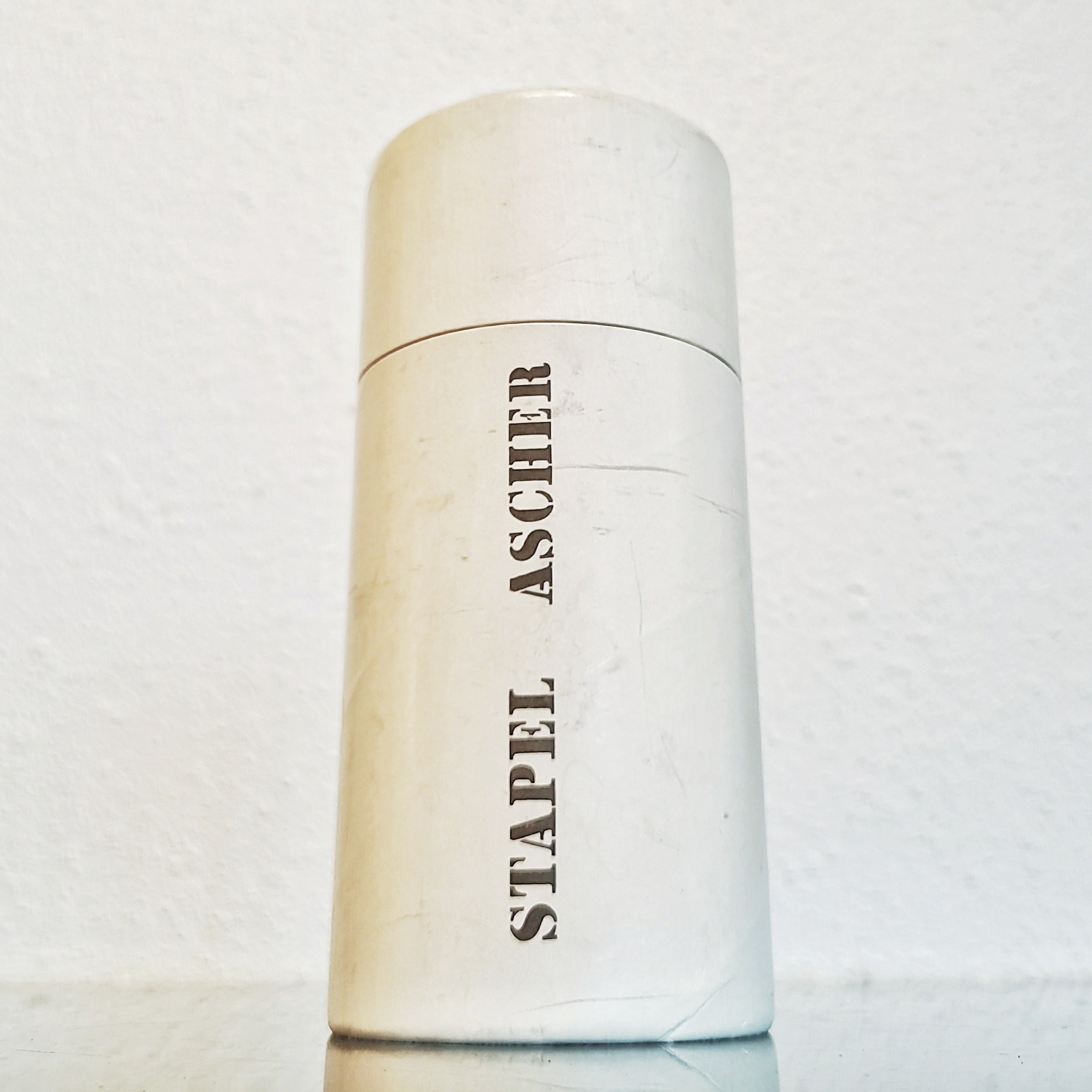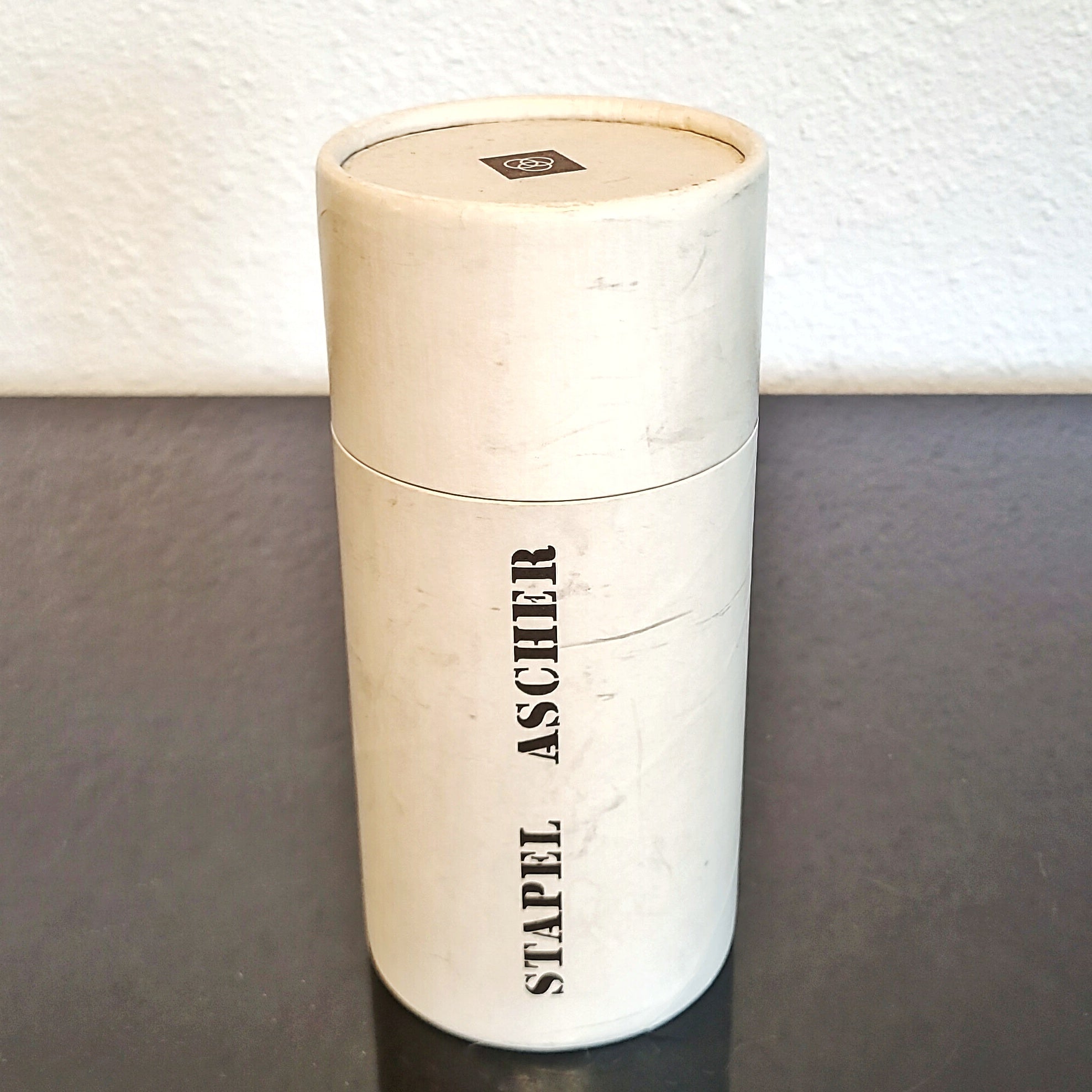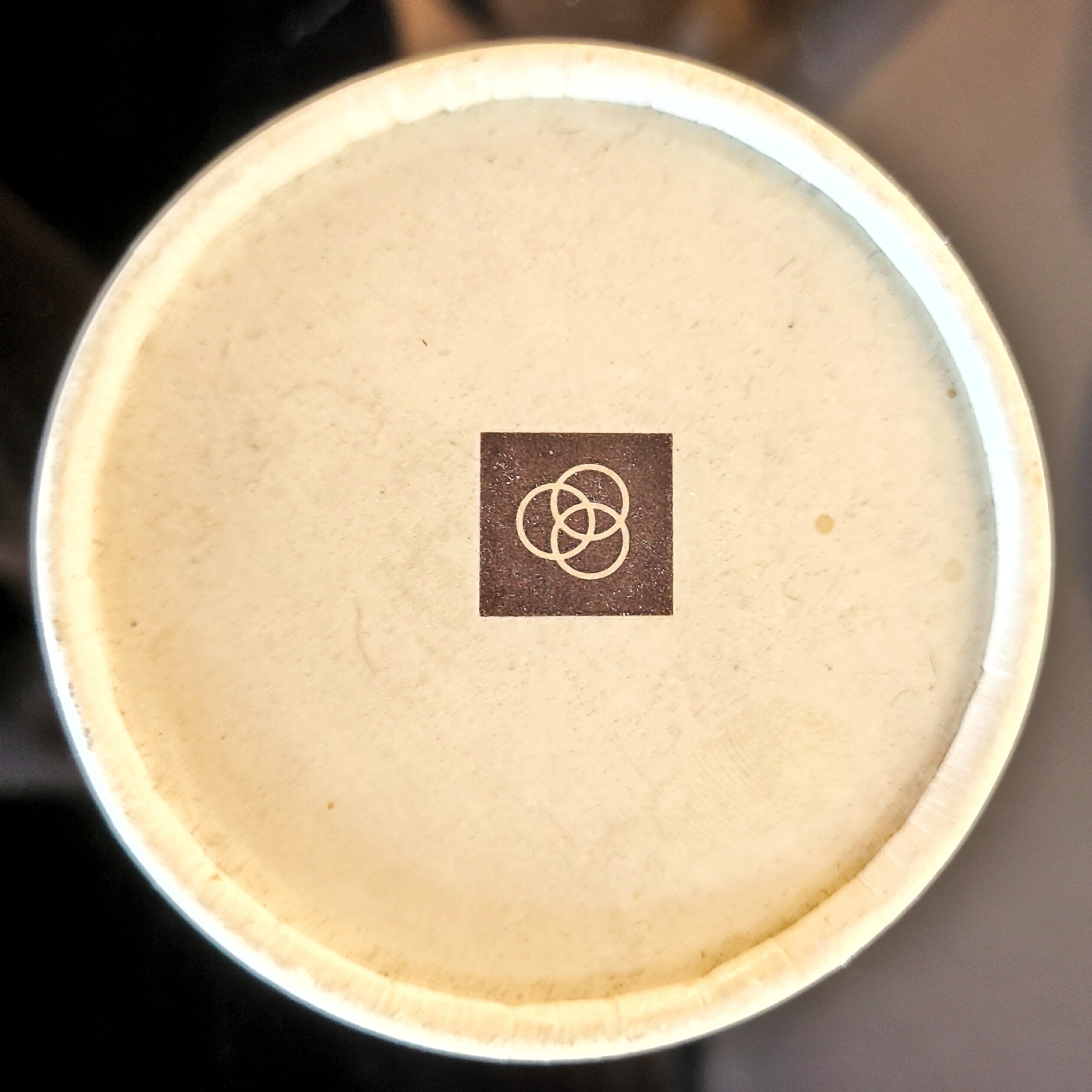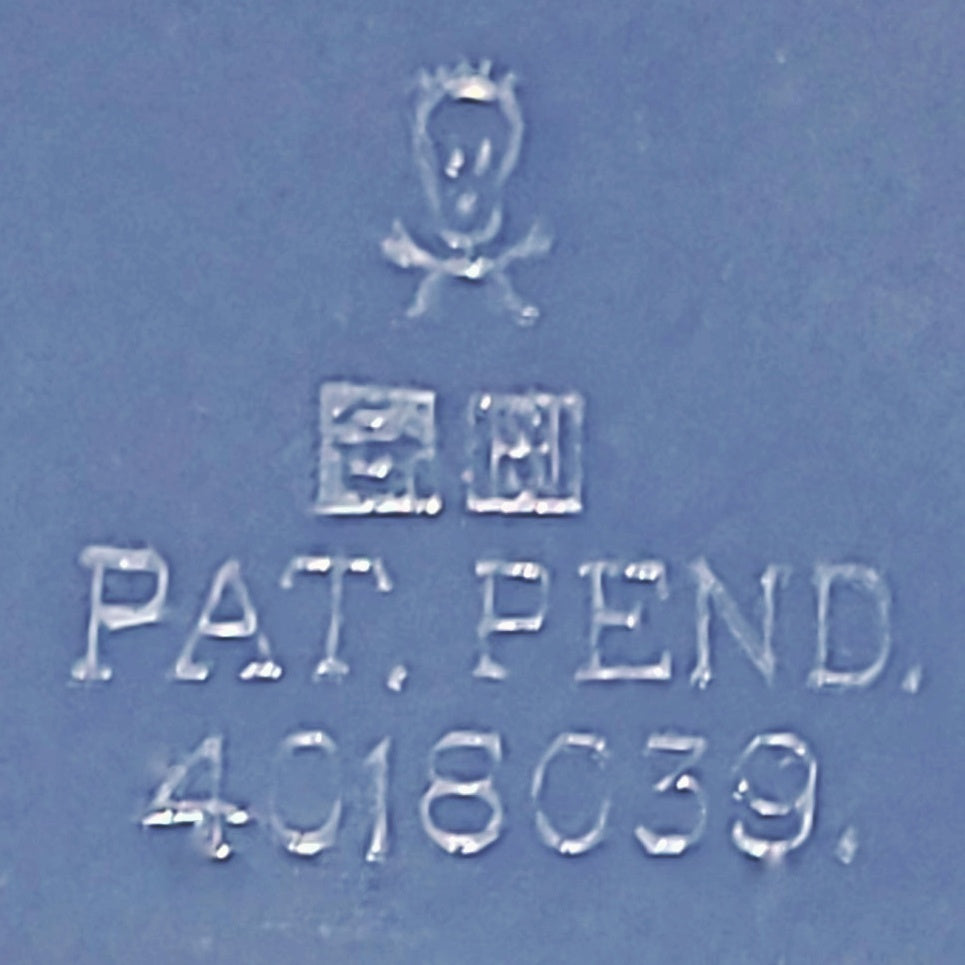 STACKING ASHTRAYS BY ISAMU KENMOCHI, BOXED SET OF 5 ('60s)
CONTACT US HERE ABOUT THIS ITEM.
An original Stapel Ascher (Stack of Ashtrays)—a boxed set of five stacking ashtrays created in the 1960s by Japanese industrial designer Isamu Kenmochi and produced for the German market. Made of melamine enveloped in chromed steel, they were manufactured in a rainbow of period colors including black, forest green, cornflower blue, tangerine orange, and chartreuse, among others. This set bears a "PAT. PEND. 4018039" mark, identifying it as very early production. Later editions were made in the US by Trend Pacific, Inc, Los Angeles, Calif., under the name Maru, circle in Japanese. It is rare enough to find a full set in such excellent condition, but incredible to find them in their original lidded tube! (The dimensions below reference a single ashtray.)
ISAMU KENMOCHI (剣持勇, 1912–1971) was a Japanese modernist designer significant in the development of Japanese industrial design after World War II.
Isamu Kenmochi was born on January 2, 1912, in Tokyo, and graduated from the Tokyo College of Industrial Arts (東京高等工芸学校, (now Chiba University Faculty of Engineering) in 1932. After graduation he worked at the Industrial Arts Research Institute in Tokyo.
Kenmochi met American artist and designer Isamu Noguchi (1904–1988) in the summer of 1950 on Noguchi's first trip to Japan. Together, they developed a number of furniture designs, pioneering the Japanese Modern style which integrated the material culture of Japanese furniture with modernist styles.
In 1952, Kenmochi visited the US, later writing about the visit in the Industrial Arts Research Institute's publication Japan Industrial Designers Association.
Basket Chair by Isamu Kenmochi and Isamu Noguchi
In 1964, Kenmochi's 1958 design for a lounge chair commissioned by the Yamakawa Rattan Company was added to the design collection of the MoMA. The design additionally won the G-Mark Prize (Good Design Selection System).
Kenmochi committed suicide on June 3, 1971, in Shinjuku, Tokyo.
DETAILS
Production Period – 1960s
Designer – ISAMU KENMOCHI
Design Period – 1960s
Origin – JAPAN
Styles/Movements – POP ART; SPACE AGE
Materials – PLASTIC, CHROME, STEEL
Colors – TANGERINE, CHARTREUSE, CORNFLOWER, FOREST GREEN, BLACK
Condition – The ashtrays are unused and pristine. The tubular box and lid are both in very good, undamaged condition with minor wear consistent with age and use.
Dimensions – 2 ⅞" DIAM. × 1 ¼" H