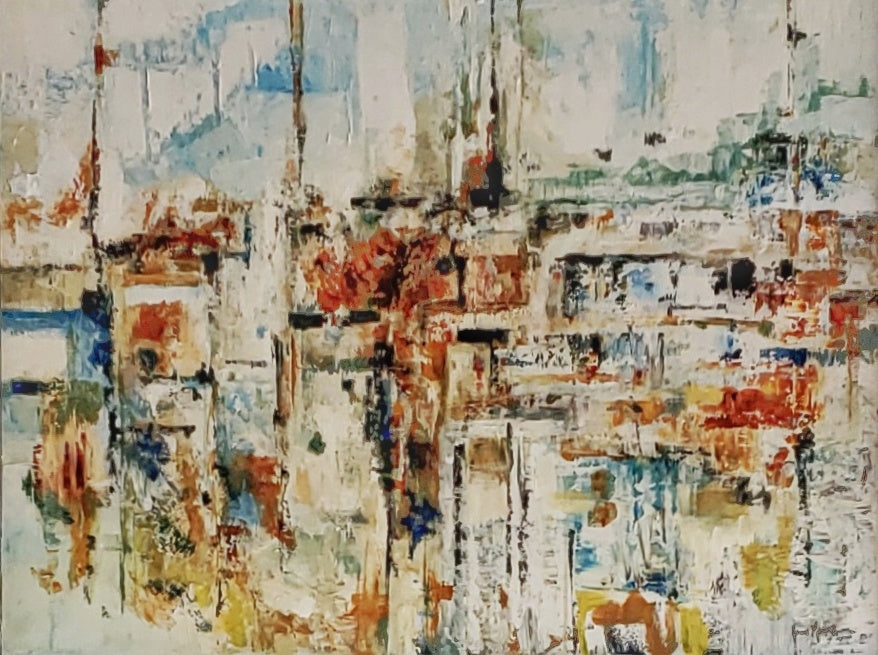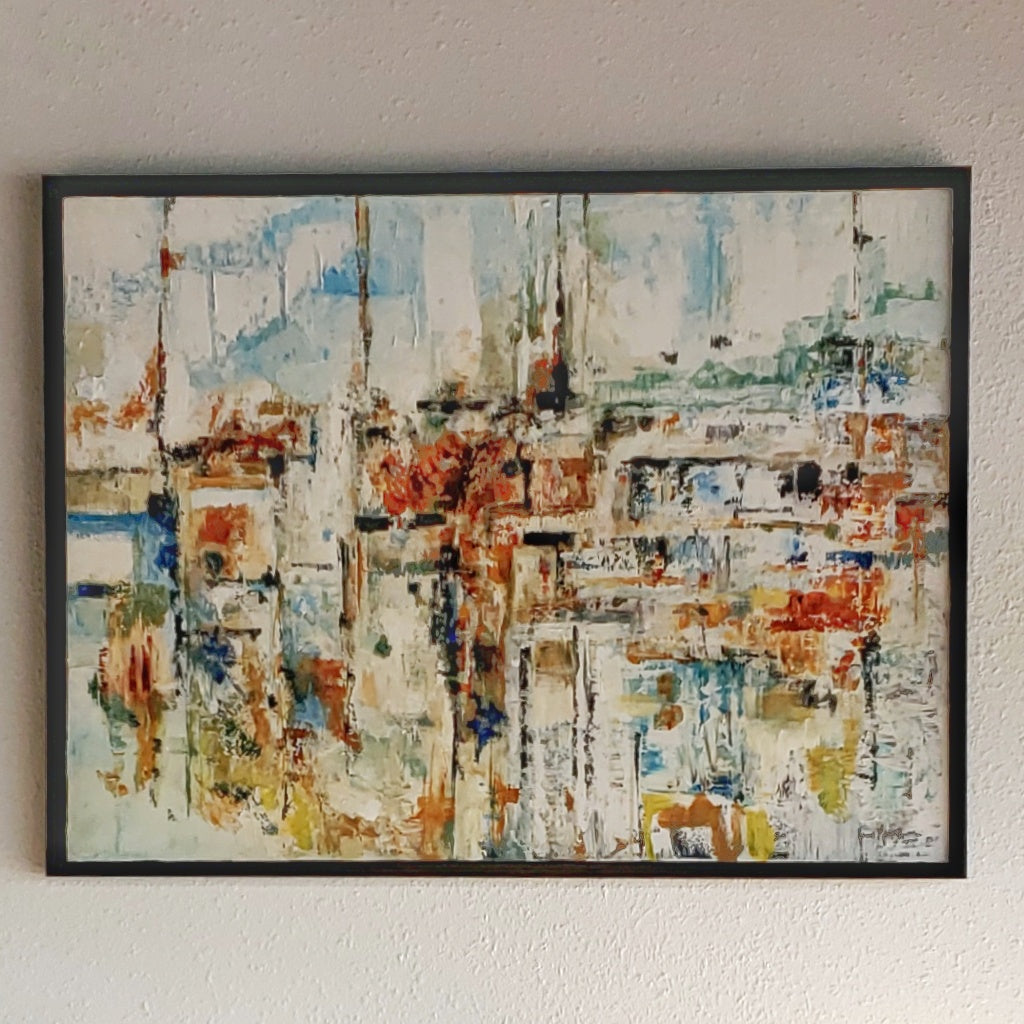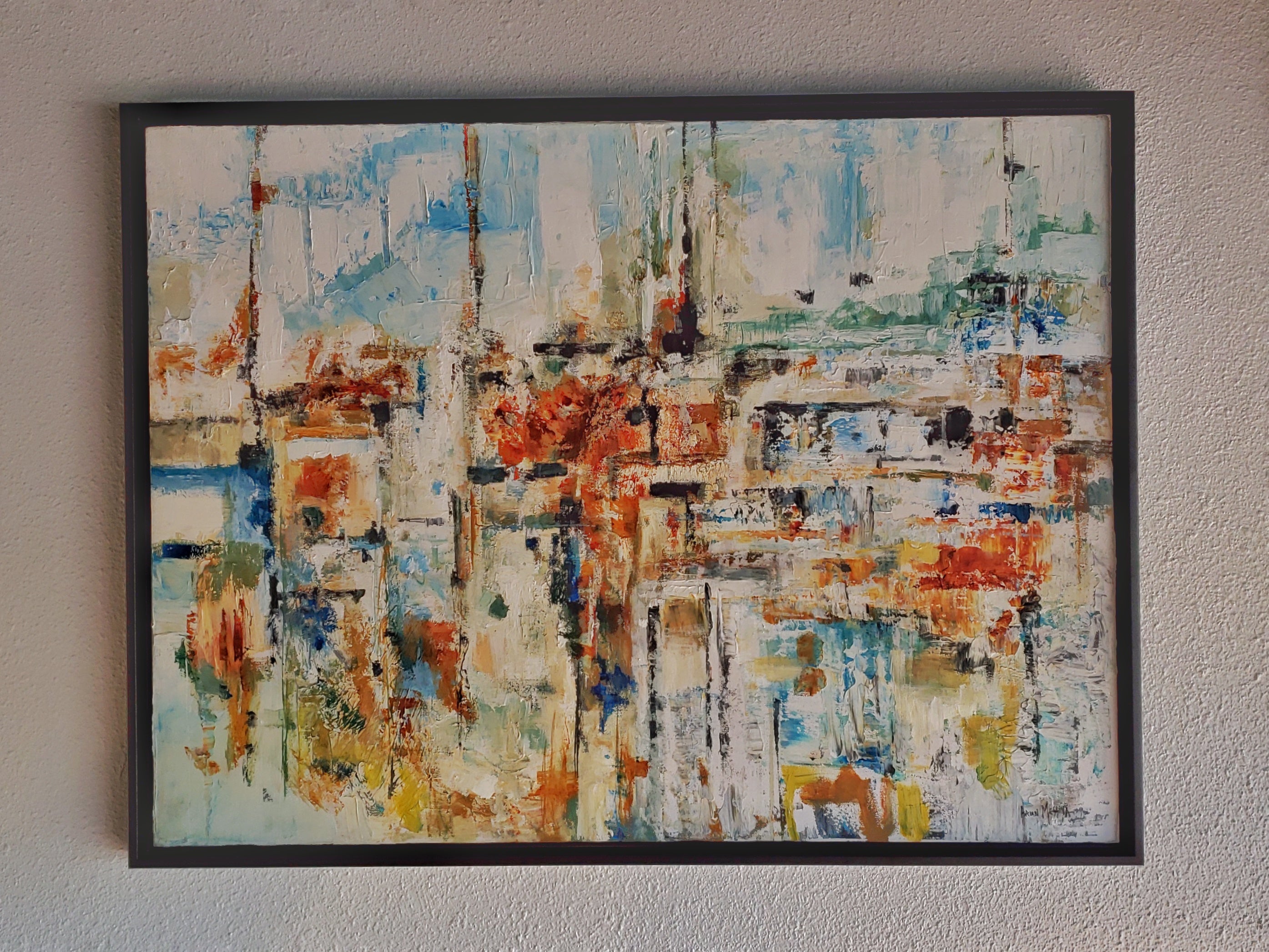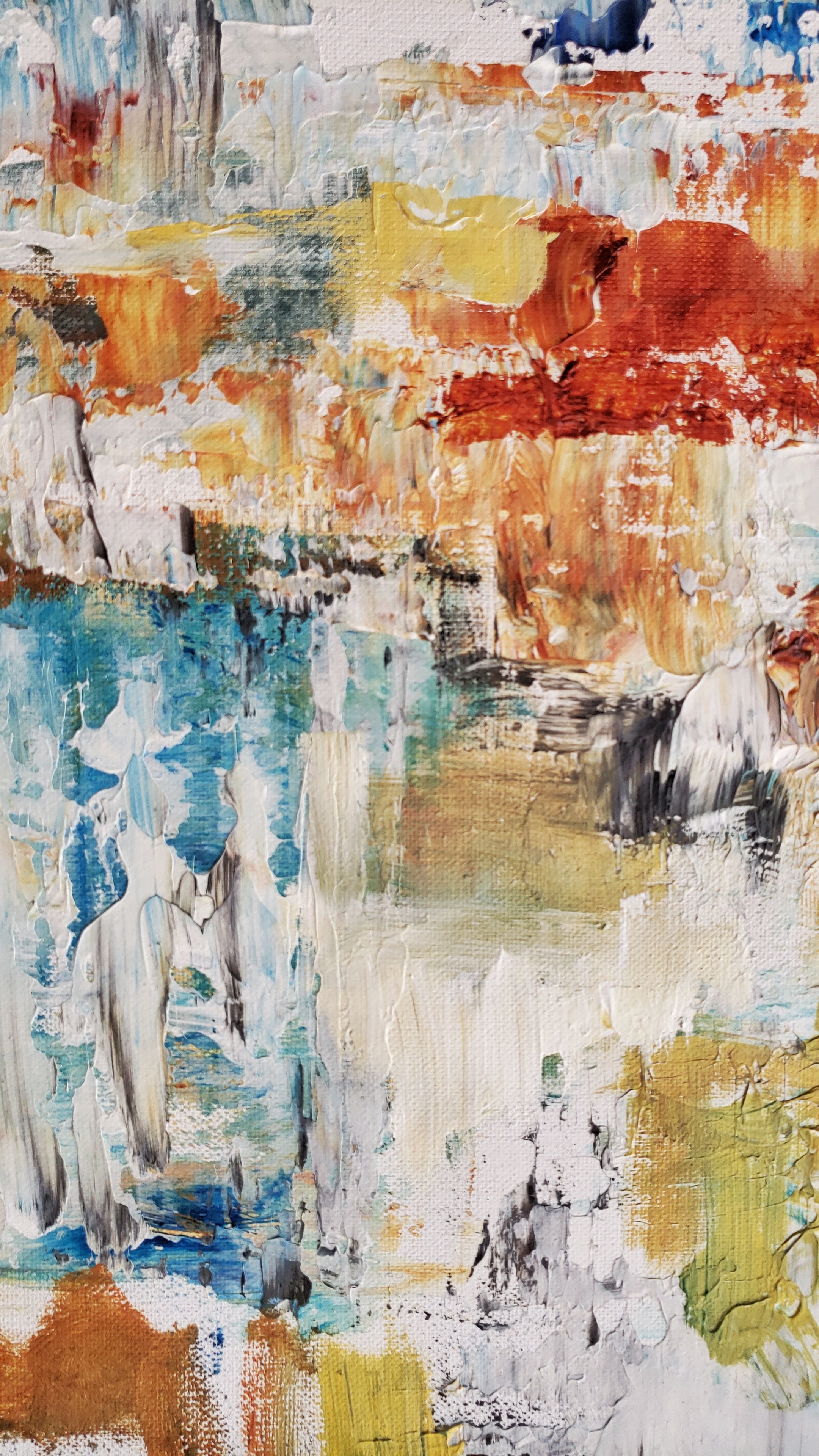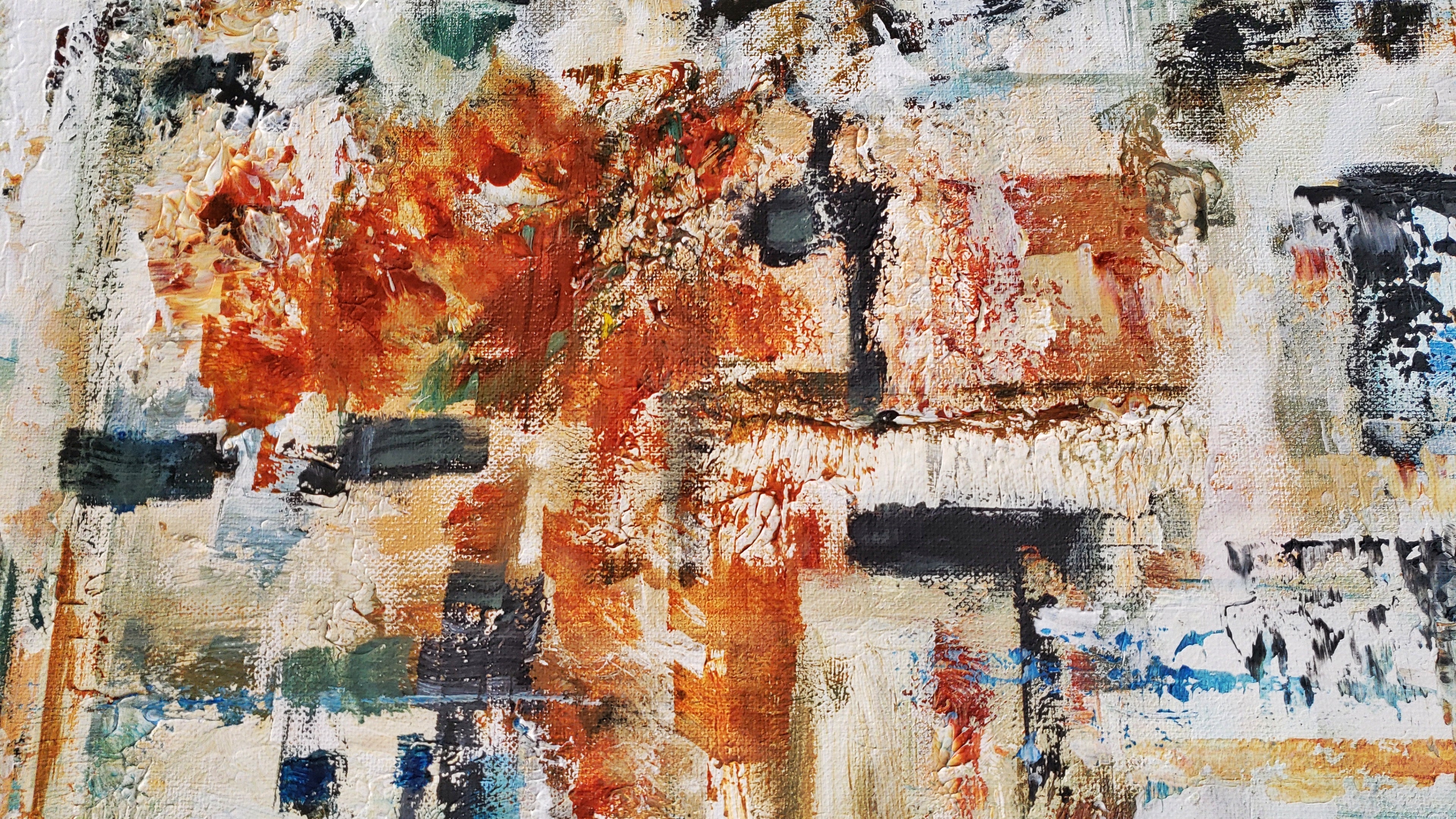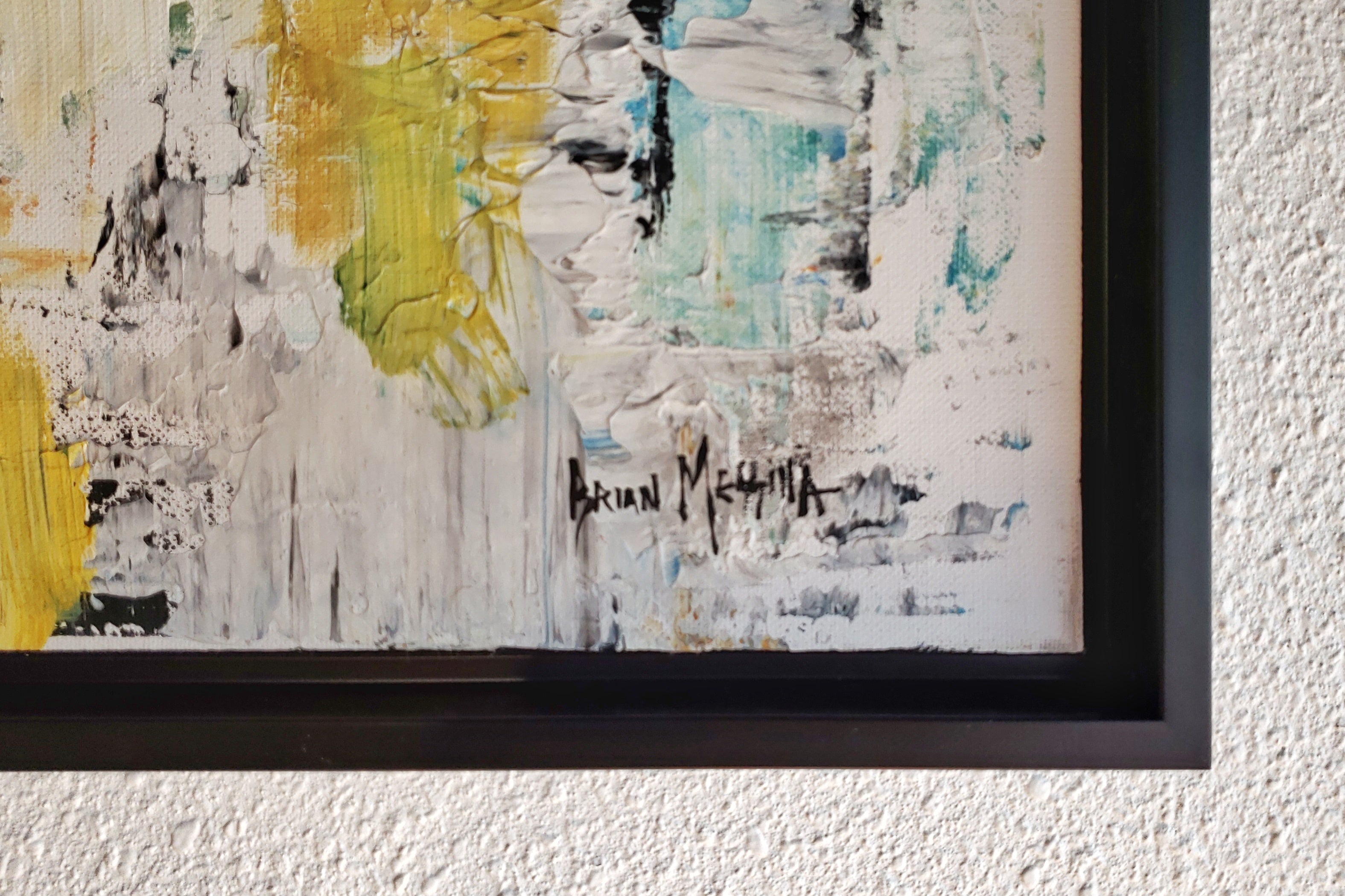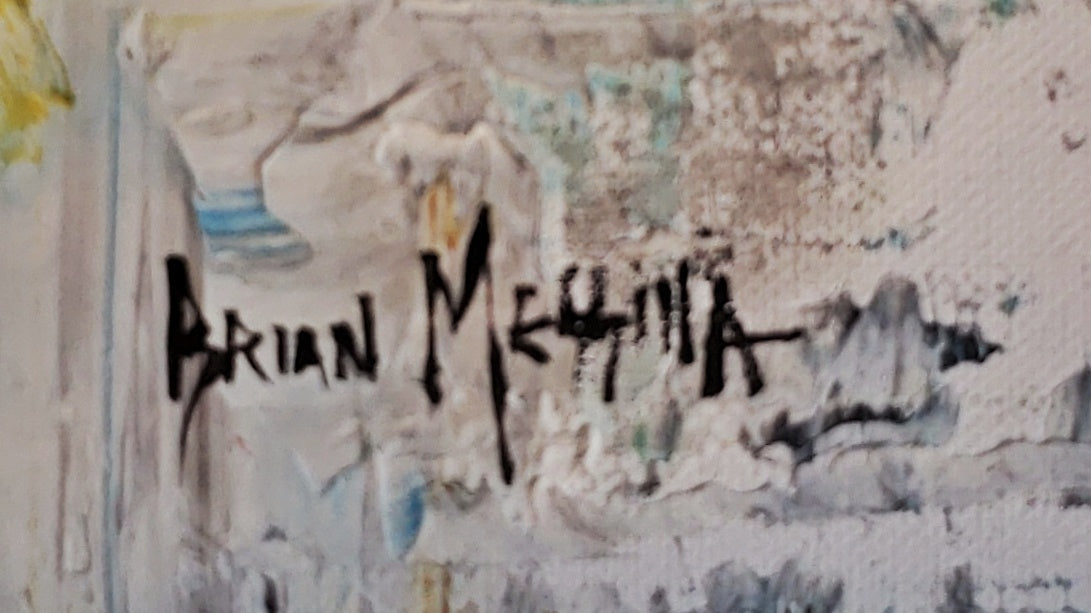 BRIAN MESSINA "CARNIVAL"
CONTACT US HERE ABOUT THIS ITEM.
One of several special commissions painted for MODERN REDUX by contemporary New York artist Brian Messina, an abstract acrylic on canvas entitled "Carnival."  A combination of brush and pallet-knife work in a shades of blue, white, green, rust, and ochre produce an underlying architectural structure of vertical and horizontal elements in slight impasto relief, evoking perhaps a vibrant urban waterfront.  The painting is signed by the artist in the lower right hand corner and has been newly mounted in a floating gallery frame.
Production Period – CONTEMPORARY
Country of Origin – USA
Artist – BRIAN MESSINA (d. 2019)
Attribution – SIGNED
Medium – ACRYLIC ON CANVAS
Condition – VERY GOOD (no defects; may show slight traces of use)
Height (in.) – 31.5
Width (in.) – 41.5
Depth (in.) – 2.0