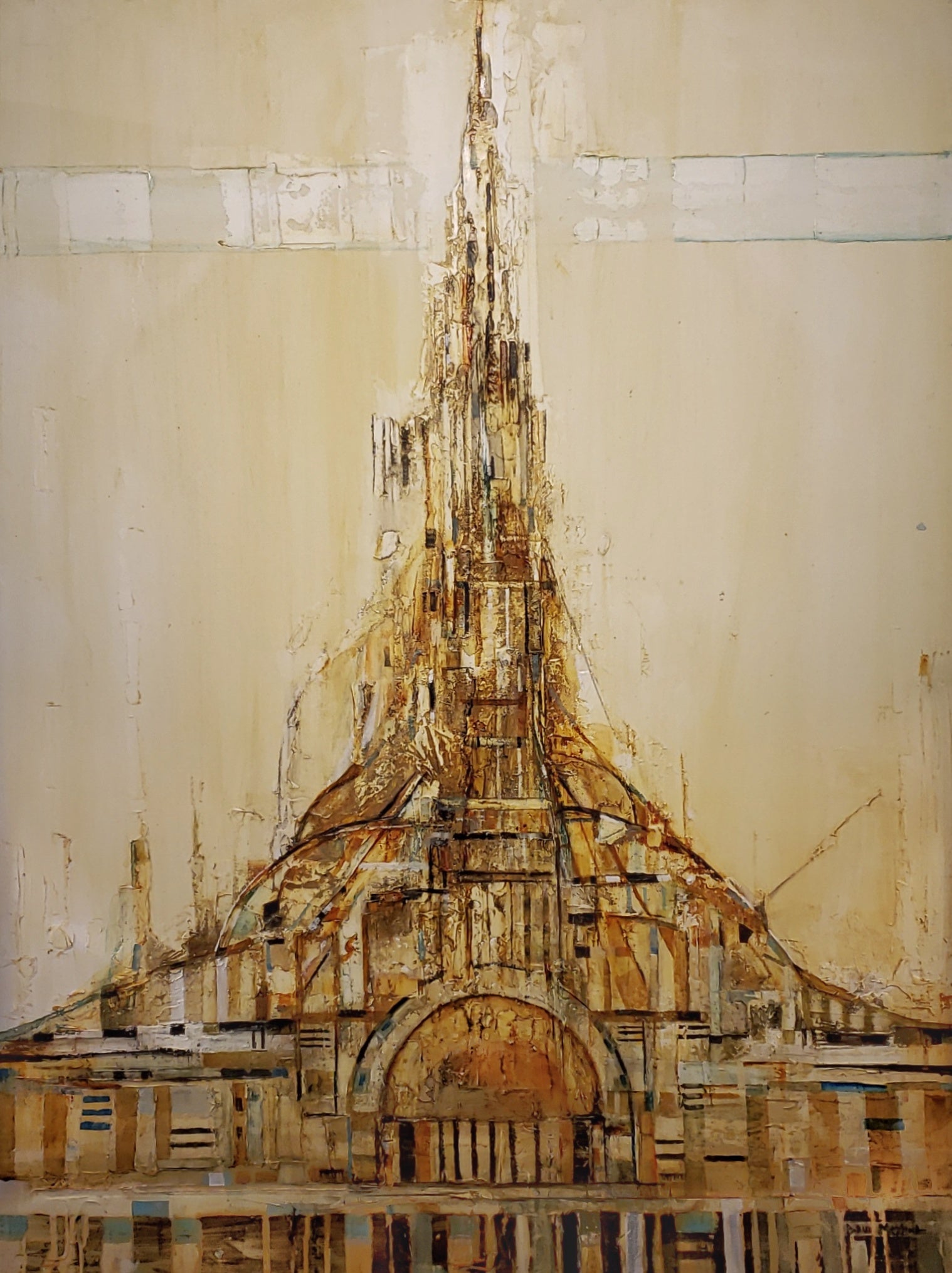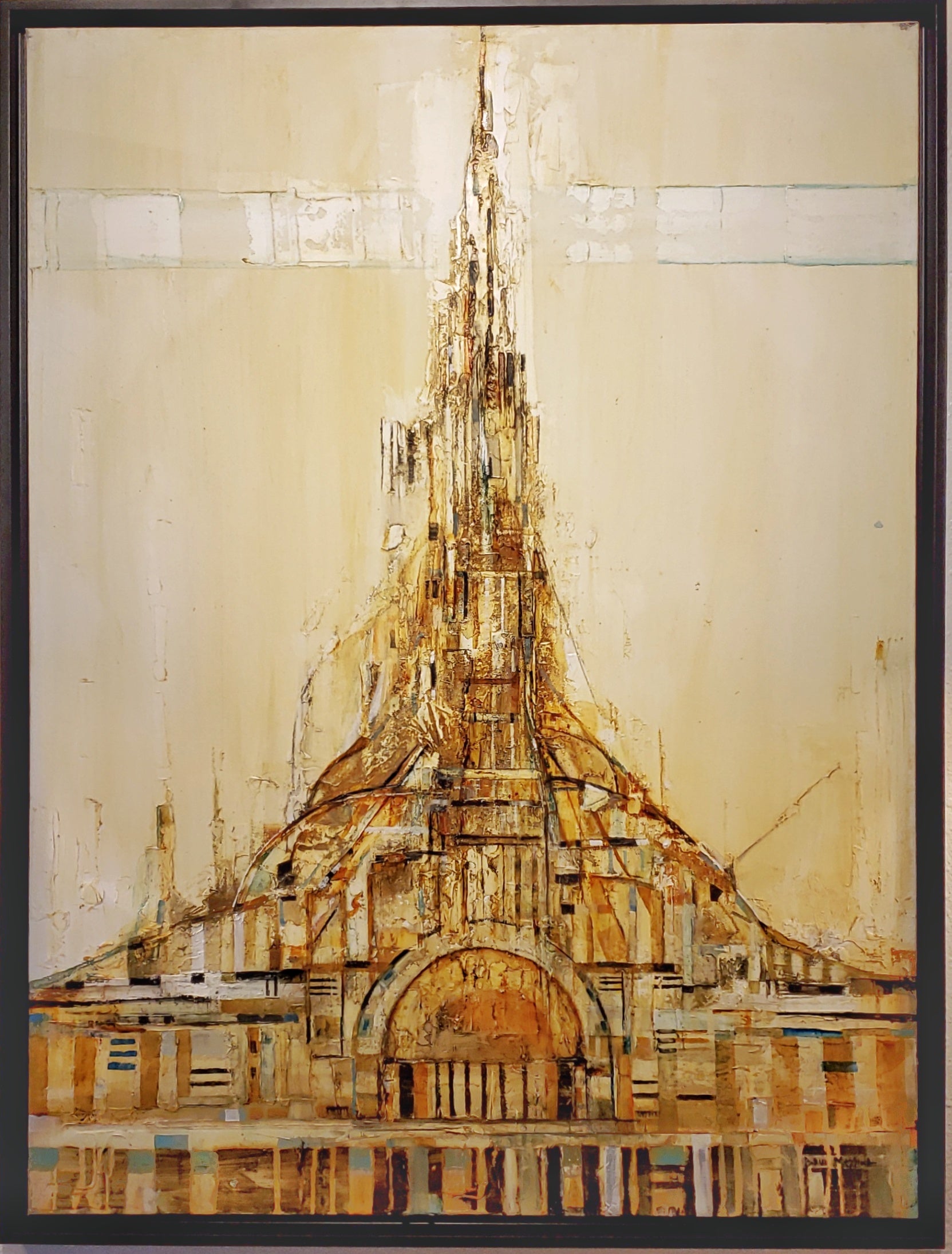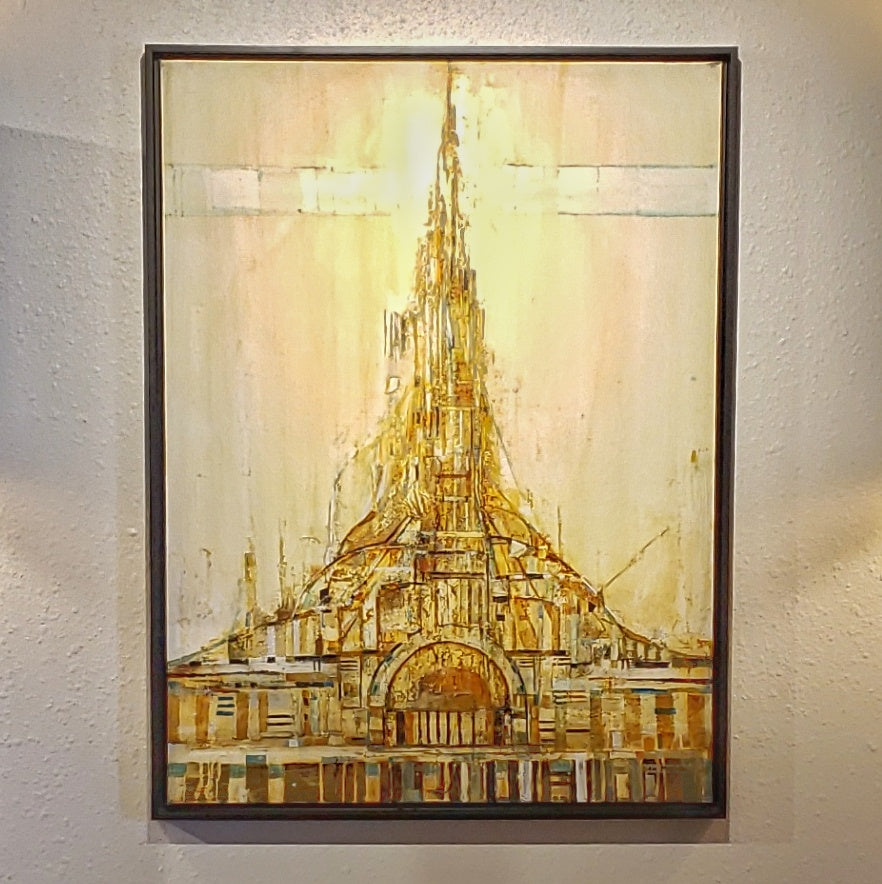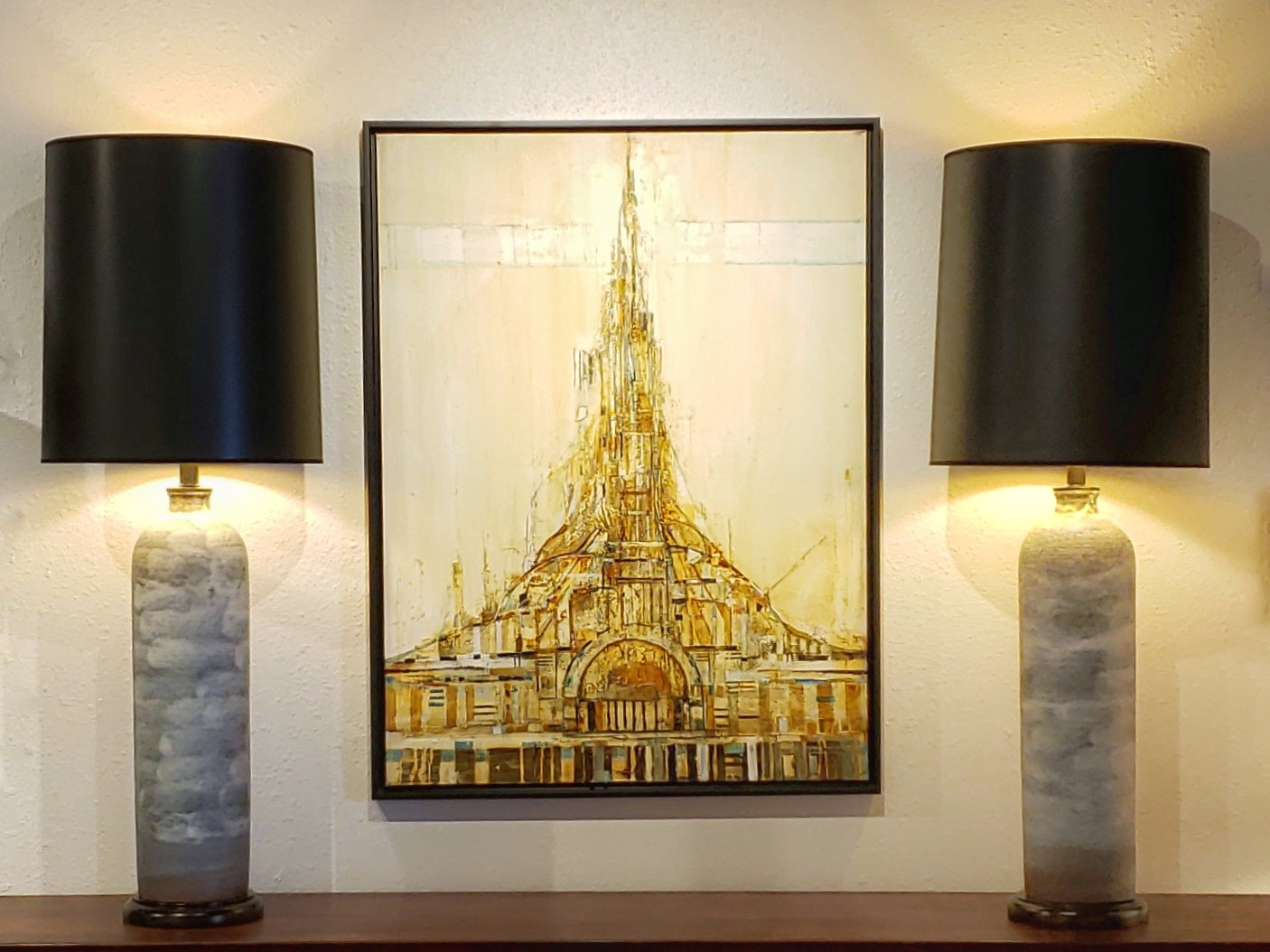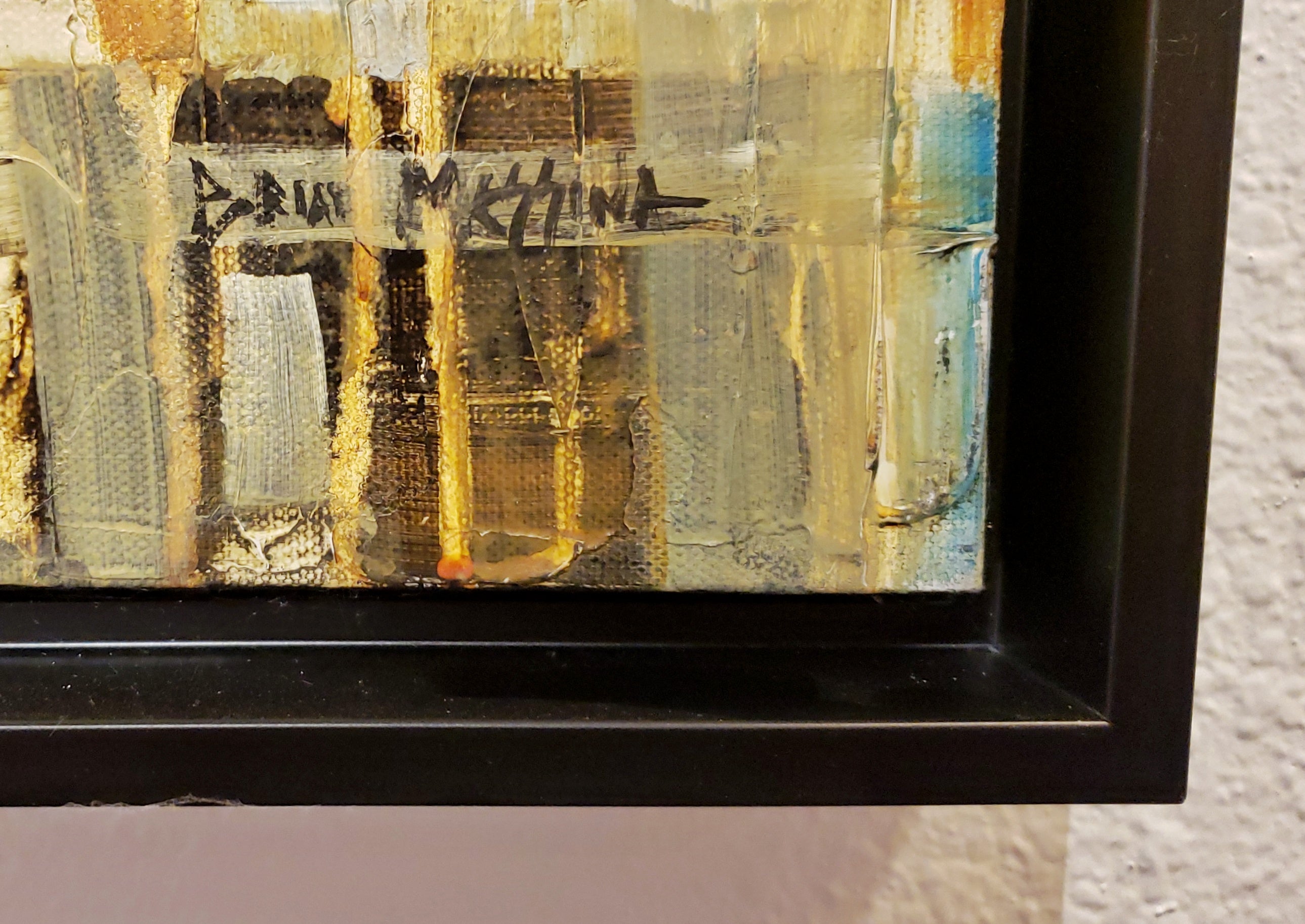 BRIAN MESSINA "CIANDU"
CONTACT US HERE ABOUT THIS ITEM.
One of several special commissions painted for MODERN REDUX by contemporary New York artist Brian Messina.  Golden tones of ocher and shades of blue are applied liberally to the canvas with a pallet knife.  The impasto technique produces a wonderful texture, enhancing the painting's architectural subject.  The fanciful title (our own) was Marco Polo's spelling of Shangdu (Xanadu), the northern summer palace of the Mongol ruler and Emperor of China Kubla Kahn.
Production Period – CONTEMPORARY
Country of Origin – USA
Artist – BRIAN MESSINA (d. 2019)
Attribution – SIGNED
Medium – ACRYLIC ON CANVAS
Condition – VERY GOOD (no defects; may show slight traces of use)
Height (in.) – 41.5
Width (in.) – 31.5
Depth (in.) – 2.0