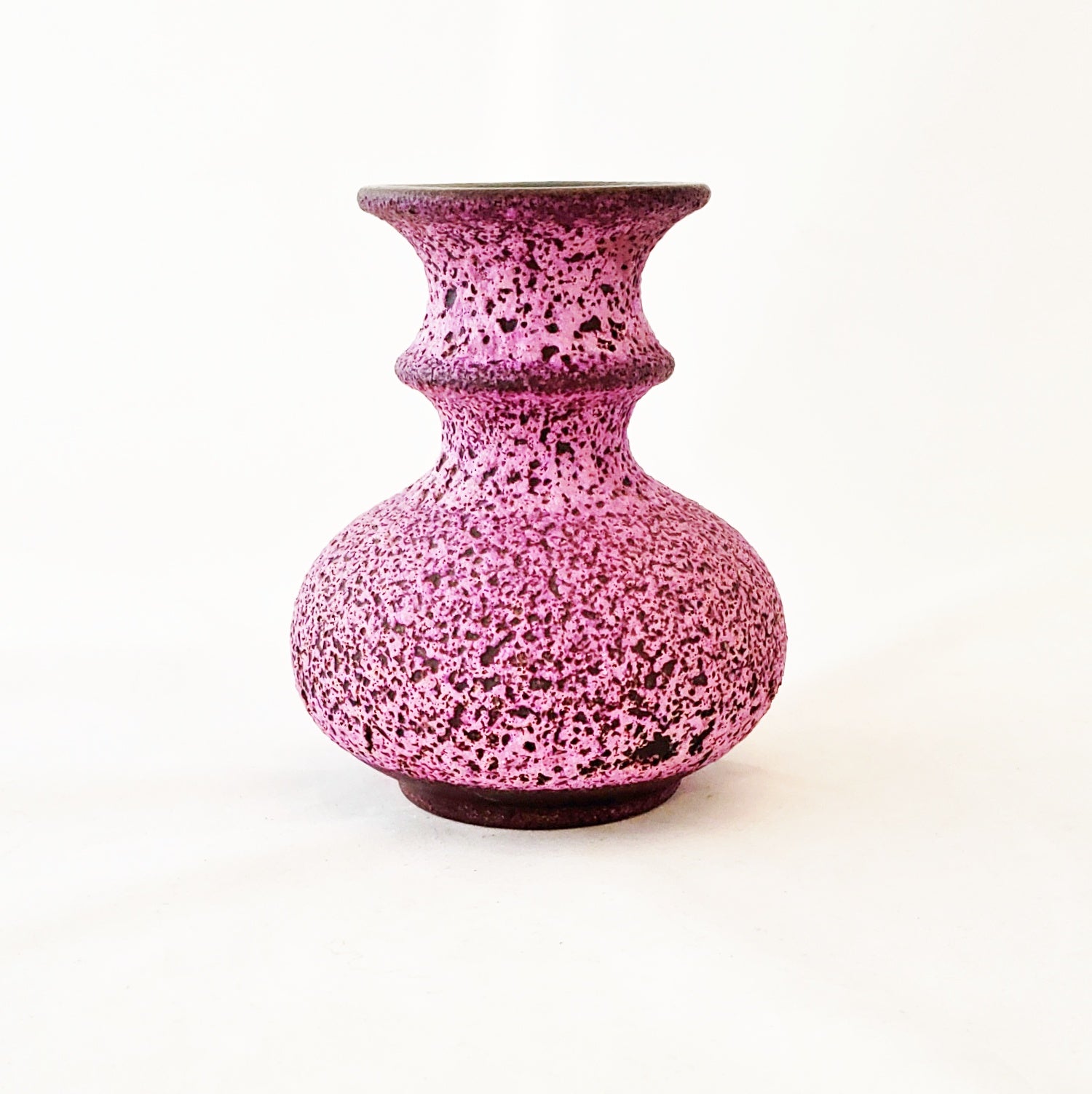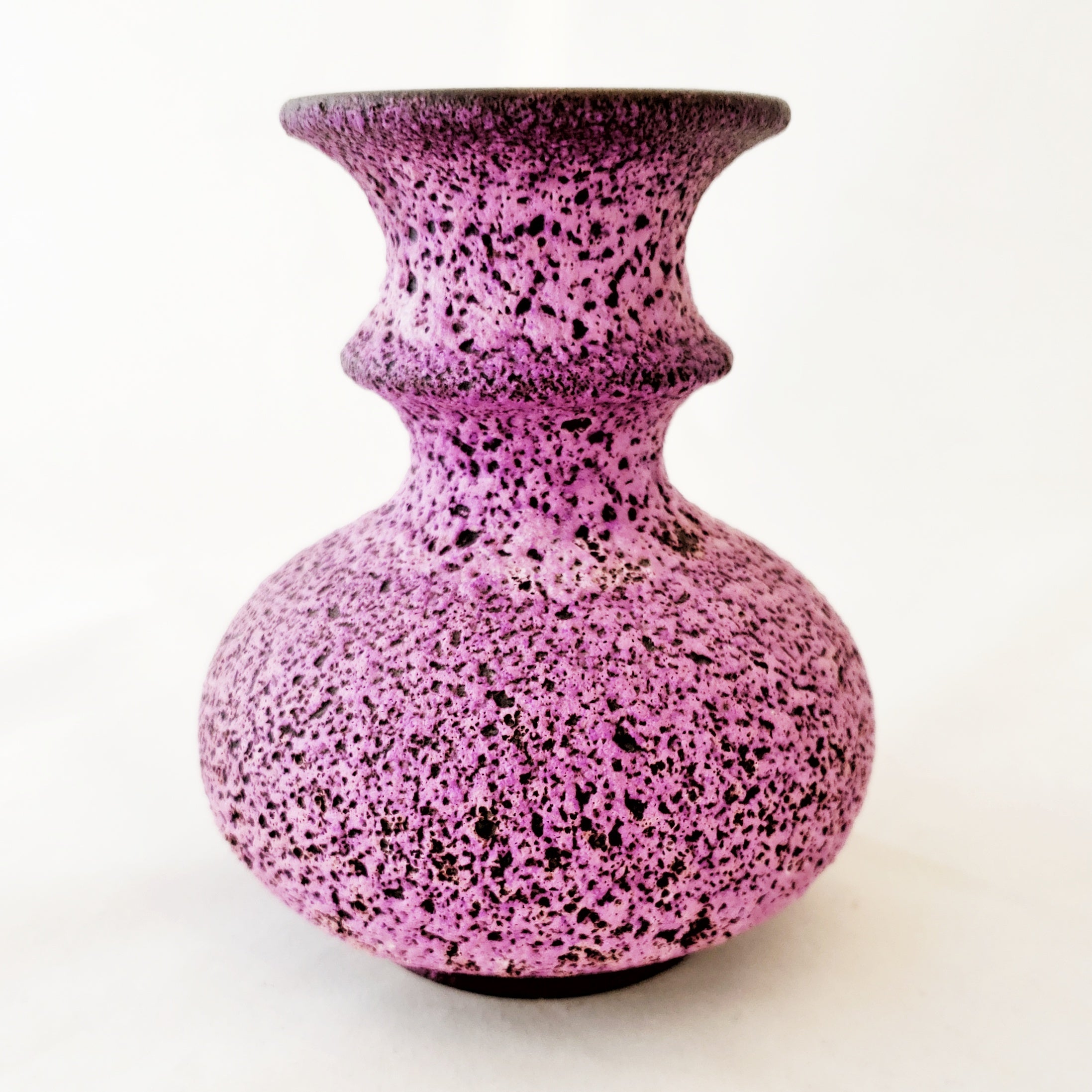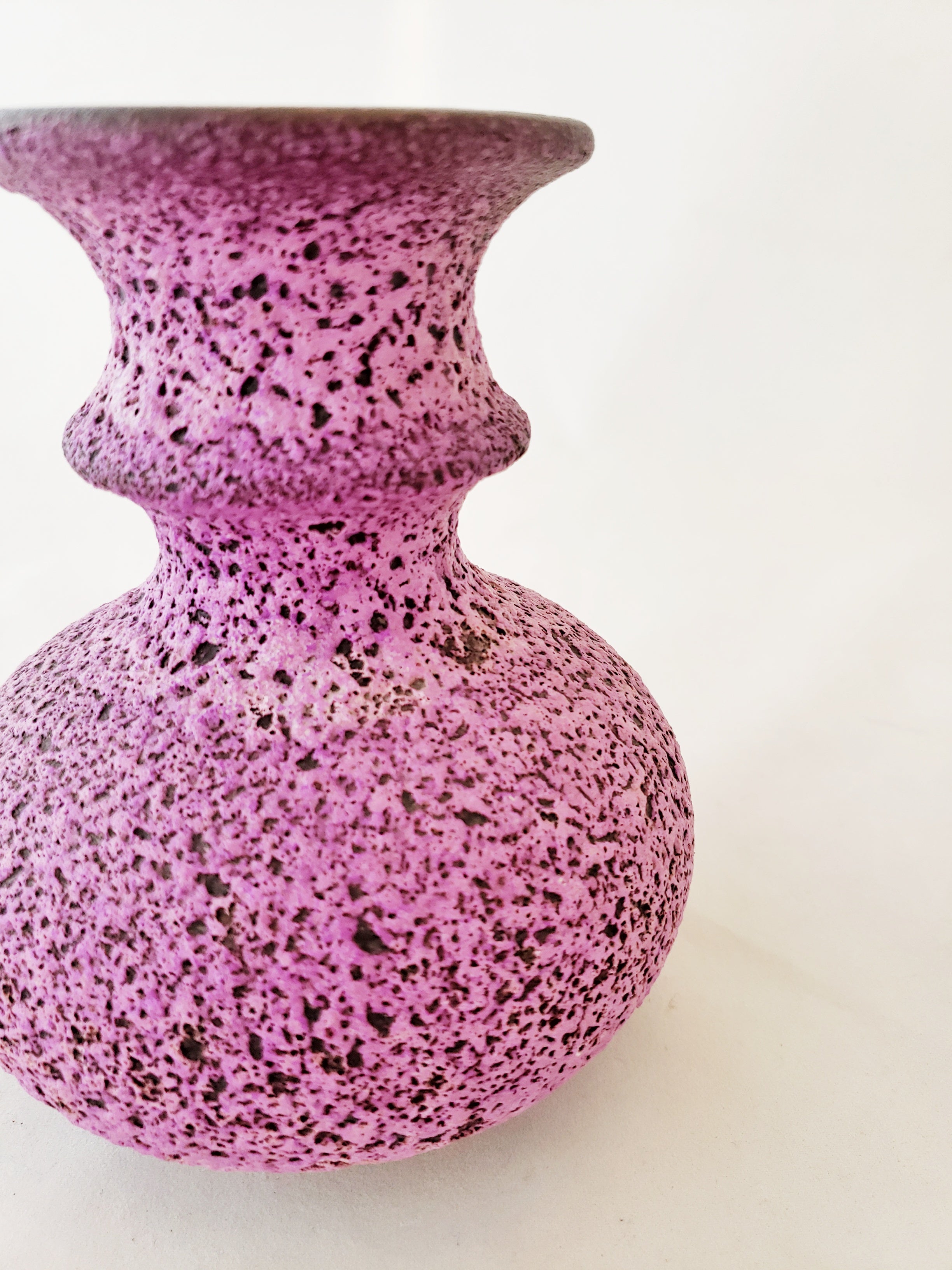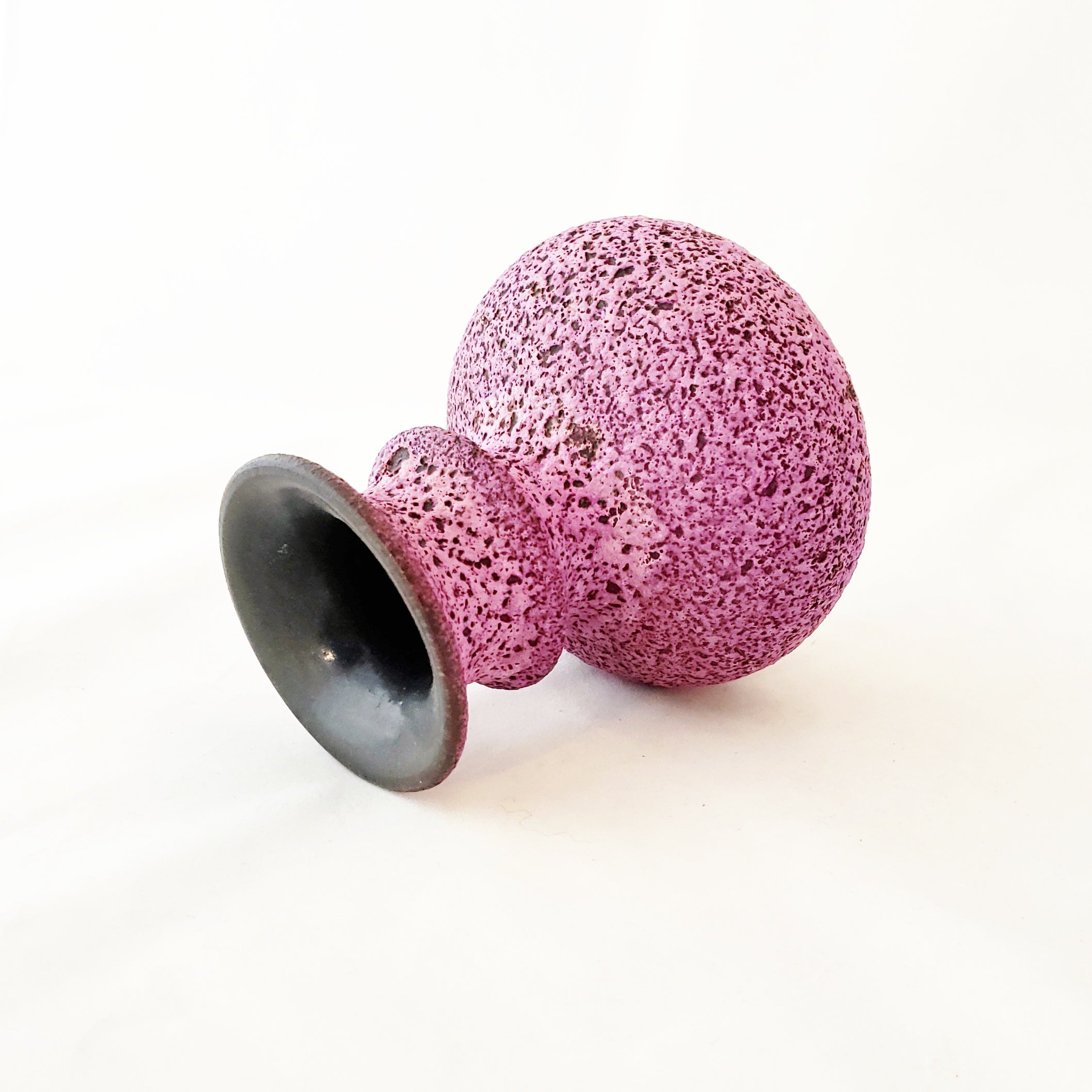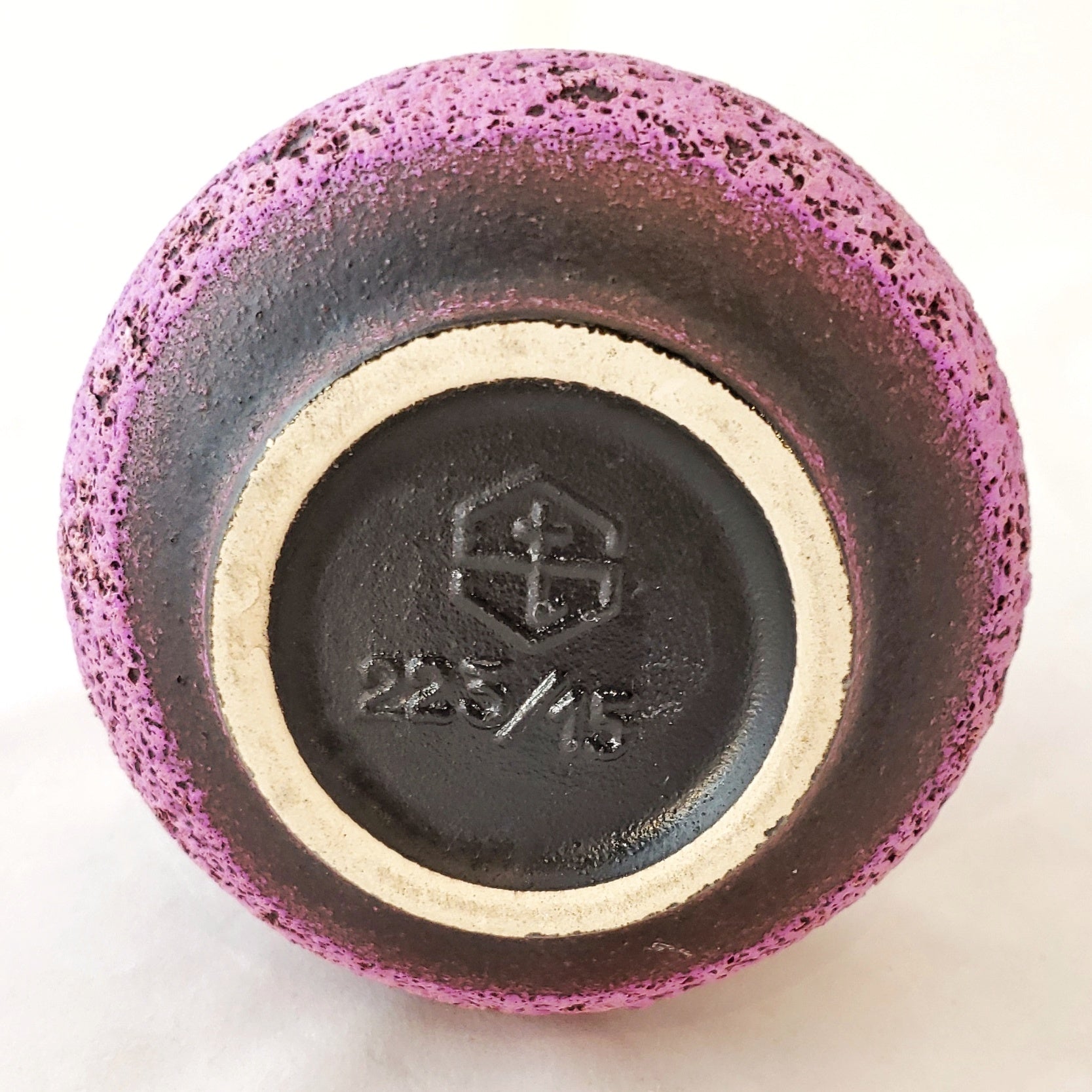 CARI ZALLONI 'CONTINUA' VASE FOR STEULER 223/12
CONTACT US HERE ABOUT THIS ITEM.
CARI ZALLONI was an Austrian designer who perhaps is best known as the creator and chief designer of Cazal Eyewear, the iconic eyewear brand.  He was born in Athens, Greece, in 1937 to a father of Greek-Italian descent and an Austrian mother.  She returned to Austria with her son upon her husband's death in 1947.  Zalloni's career began in 1960 after studying design at the Academy of Applied Arts in Vienna.  He initially worked with furniture in Siena, Italy, moving to Germany in 1962 to design decorative glassware and three very successful lines of pottery for STEULER:  'Zyklon', 'Facette', and 'Continua'.  Zalloni died in 2012 following complications from heart surgery.
STEULER was founded by Georg Steuler in Höhr-Grenzhausen, a center of the ceramic industry in the Rhineland's Kannenbäckerland, in 1917.  (The Kannenbäckerland—the "potters' land"—is the site of the largest clay deposit in Europe.)  From 1948 until 1982 STEULER was run by Theo Homrich, who is generally responsible for its success.  He developed almost all of the firm's glazes during the period, supplying some shapes and décors as well.  Vases from STEULER are generally of above-average quality.  They are usually, but not always, marked with an "ST" monogram in molded relief on the base.  STEULER reached its artistic zenith in the 1960s and '70s and is best known today for the inspiring designs of Cari Zalloni.  It closed in 1996.
To have something that is a true vintage you have to have something that was a true original. – CARI ZALLONI
Design Period – 1960-1969
Production Period – 1970-1979
Country of Origin – WEST GERMANY
Designer – CARI ZALLONI (1937-2012)
Maker – STEULER
Attribution – MARKED
Materials – CERAMIC
Colors – LILAC, BLACK
Condition – VERY GOOD (no defects; may show slight traces of use)
Height (cm) – 12.0
Diameter (cm) – 12.0