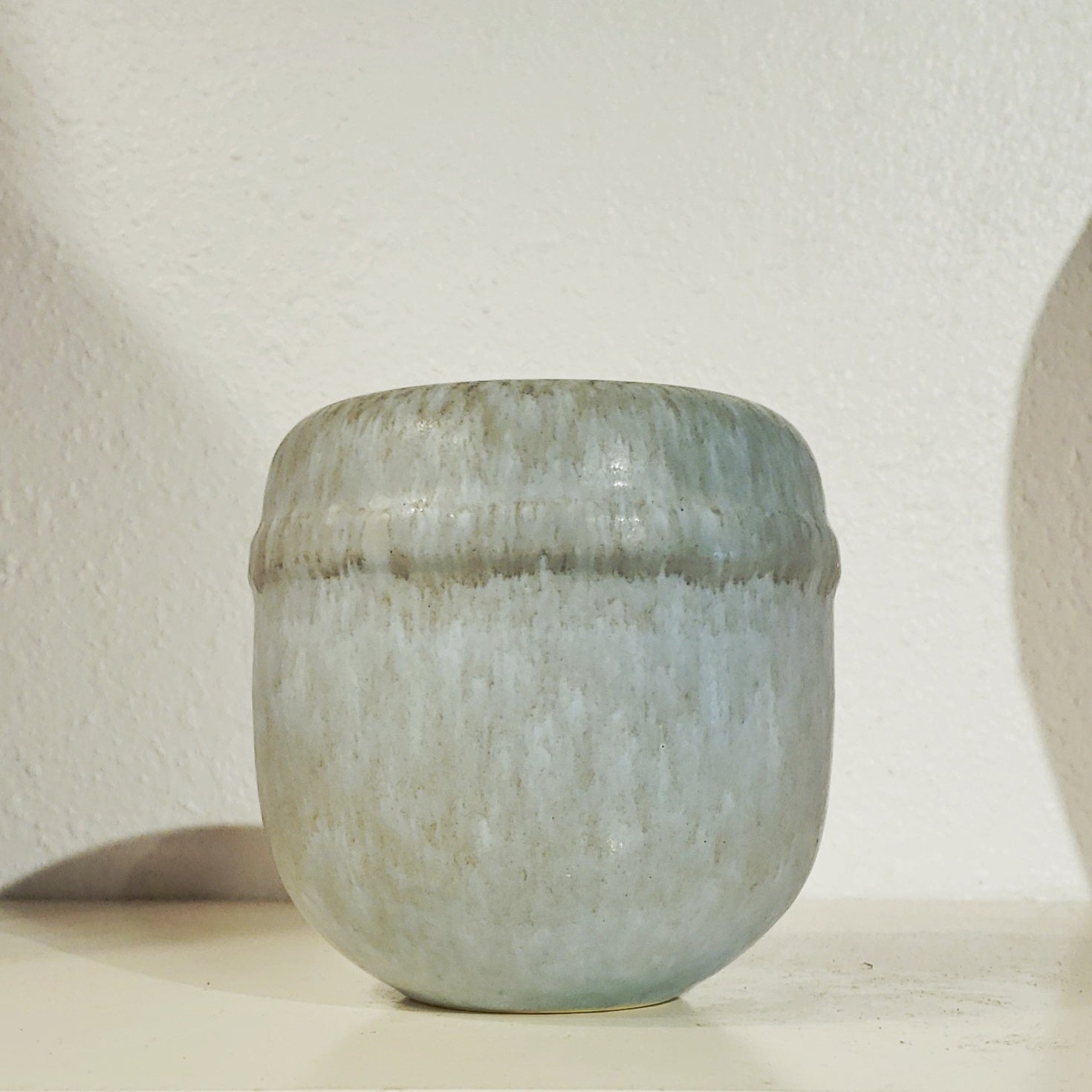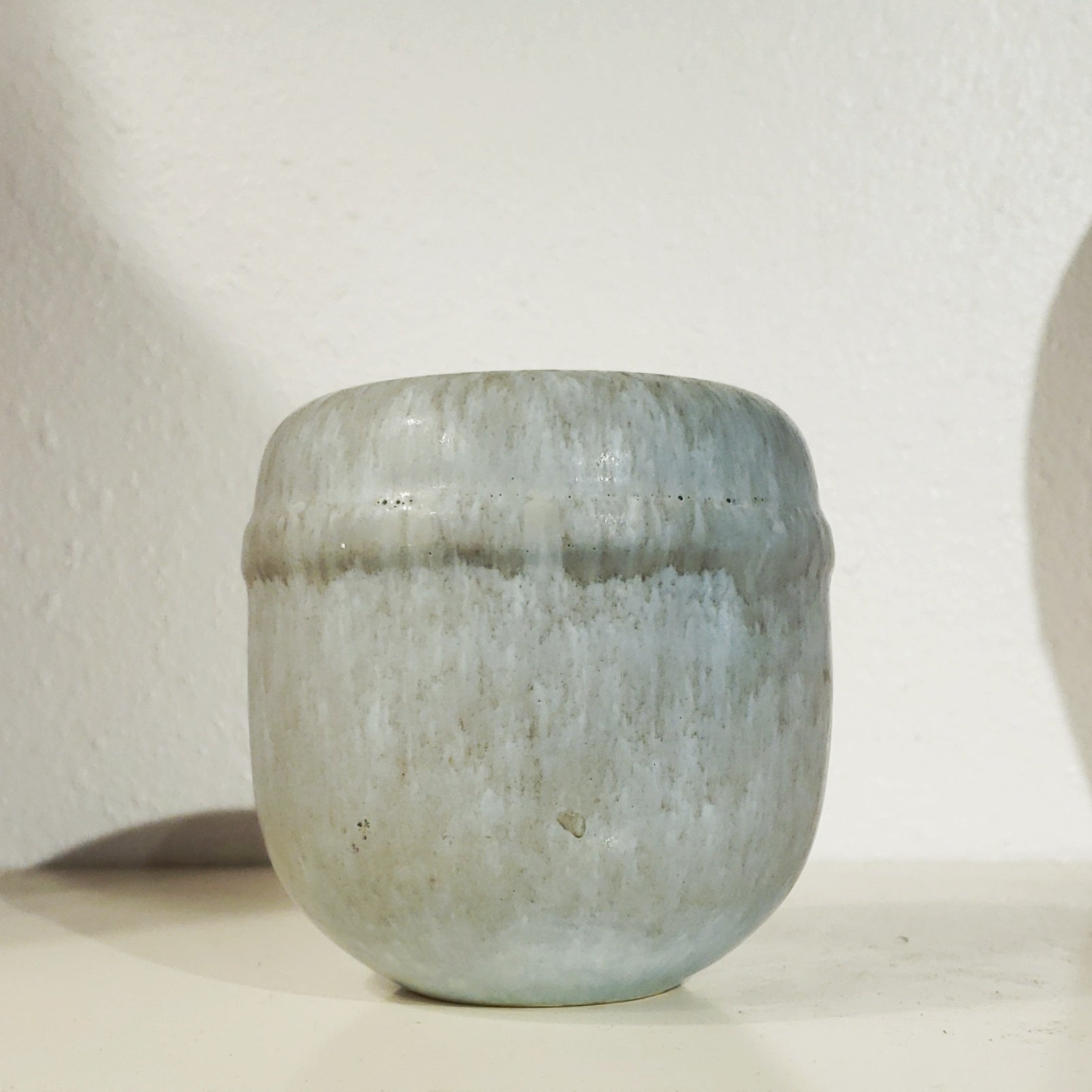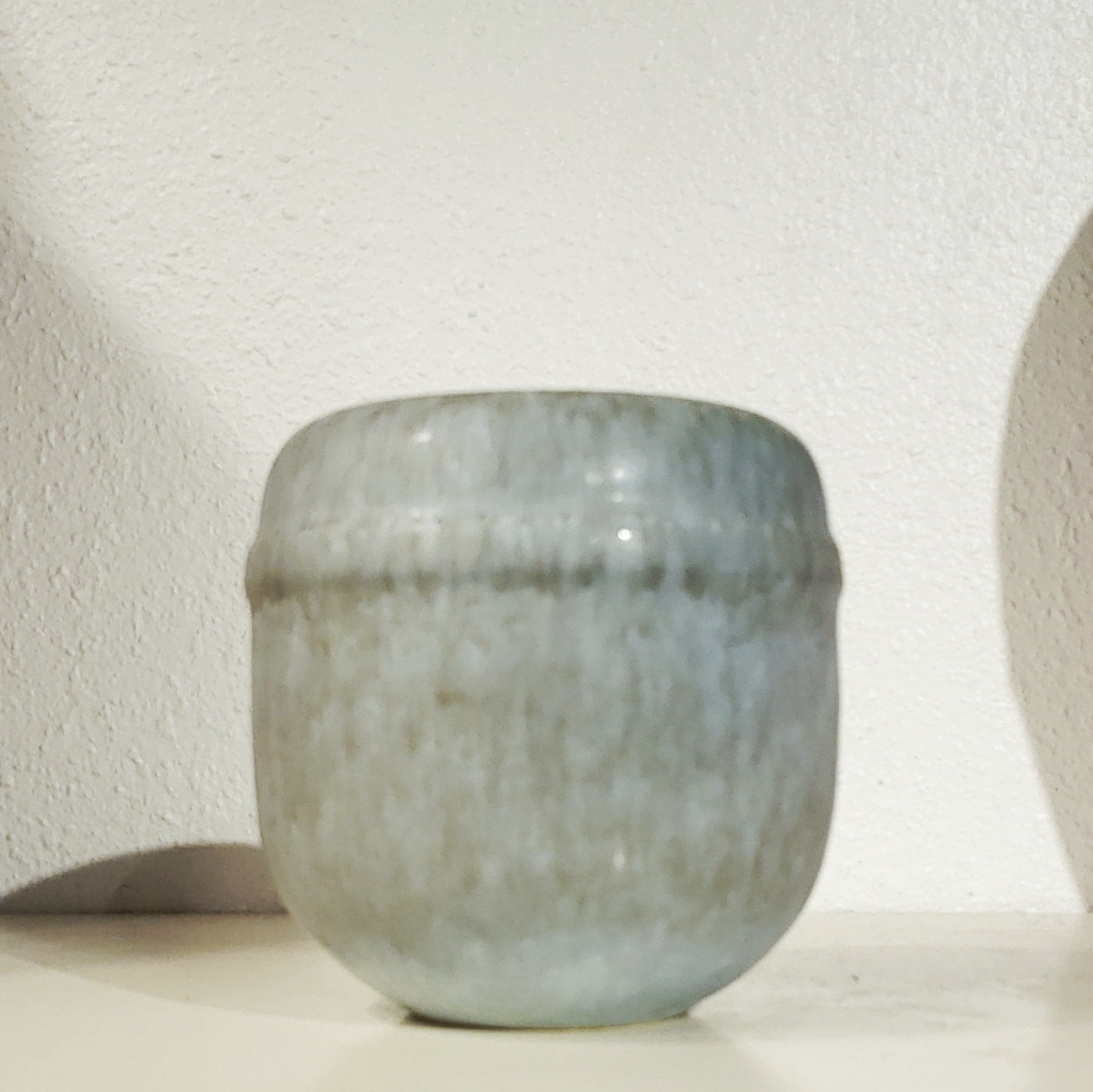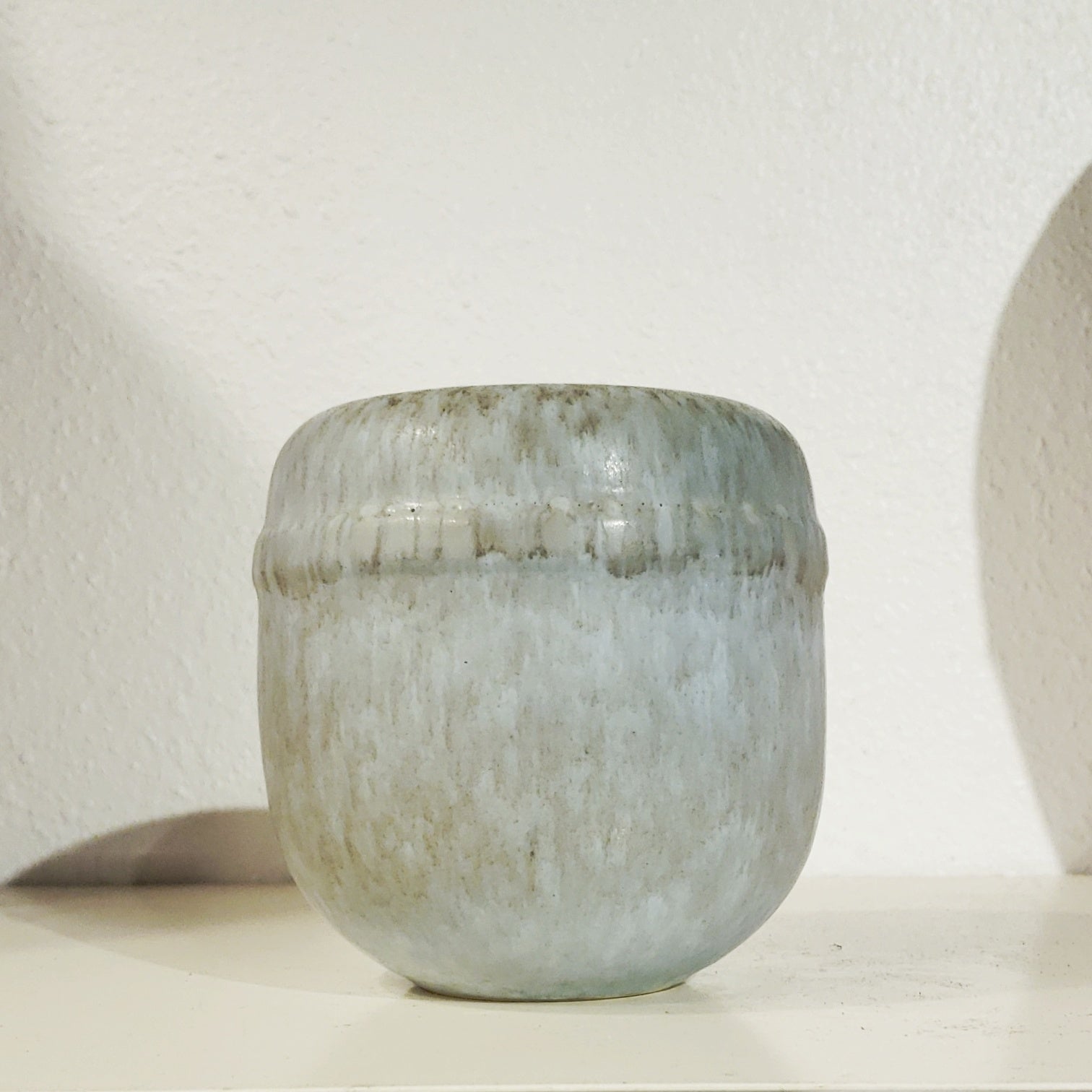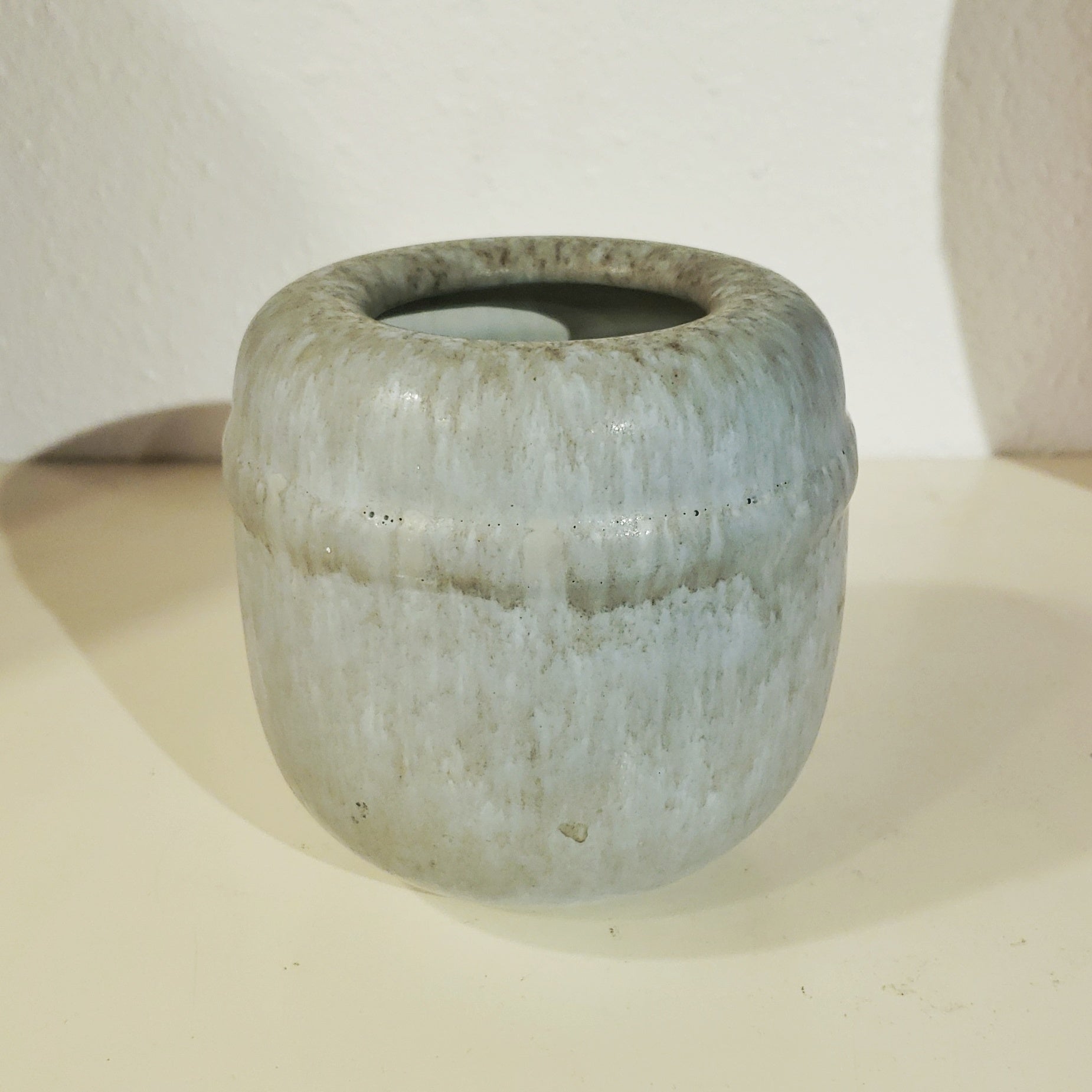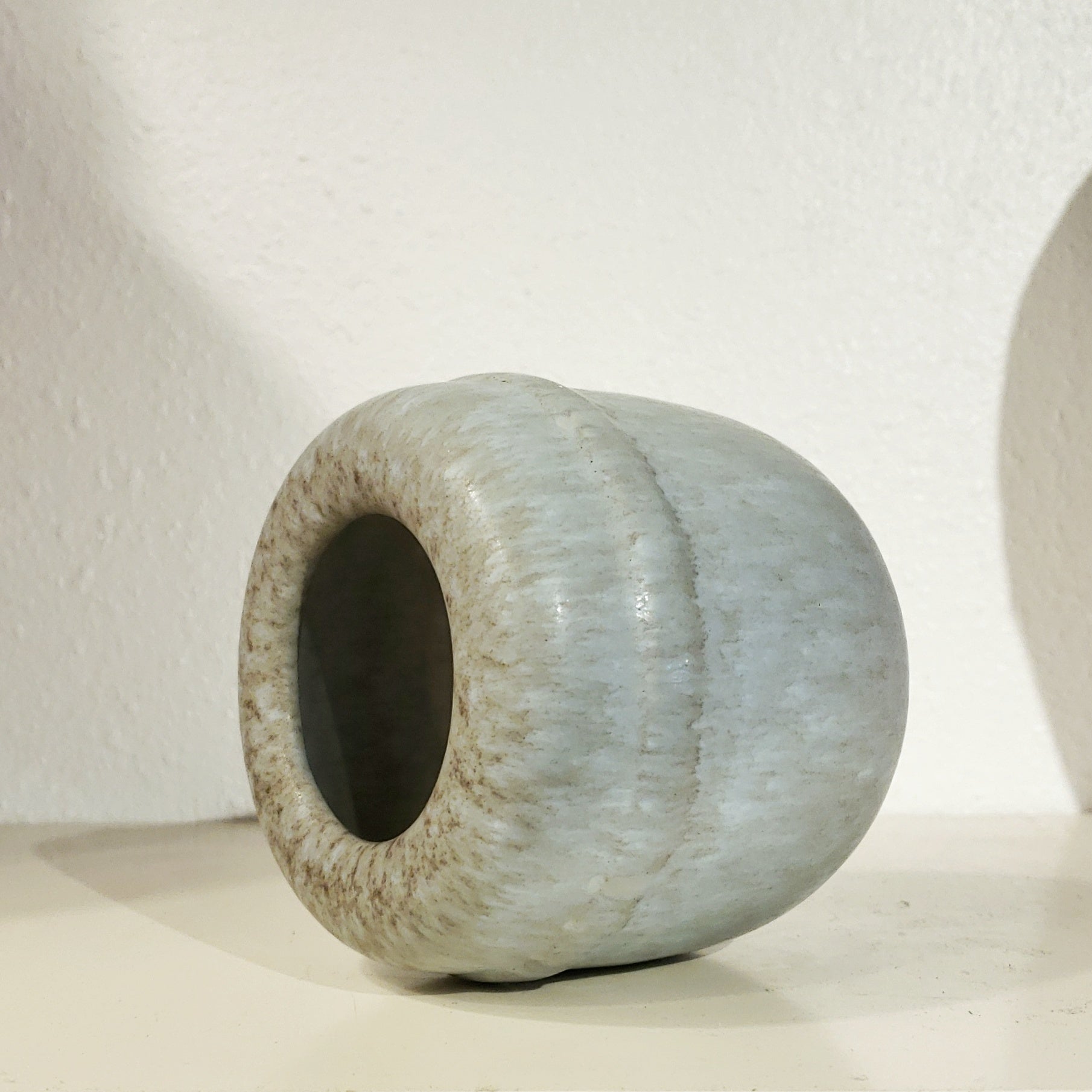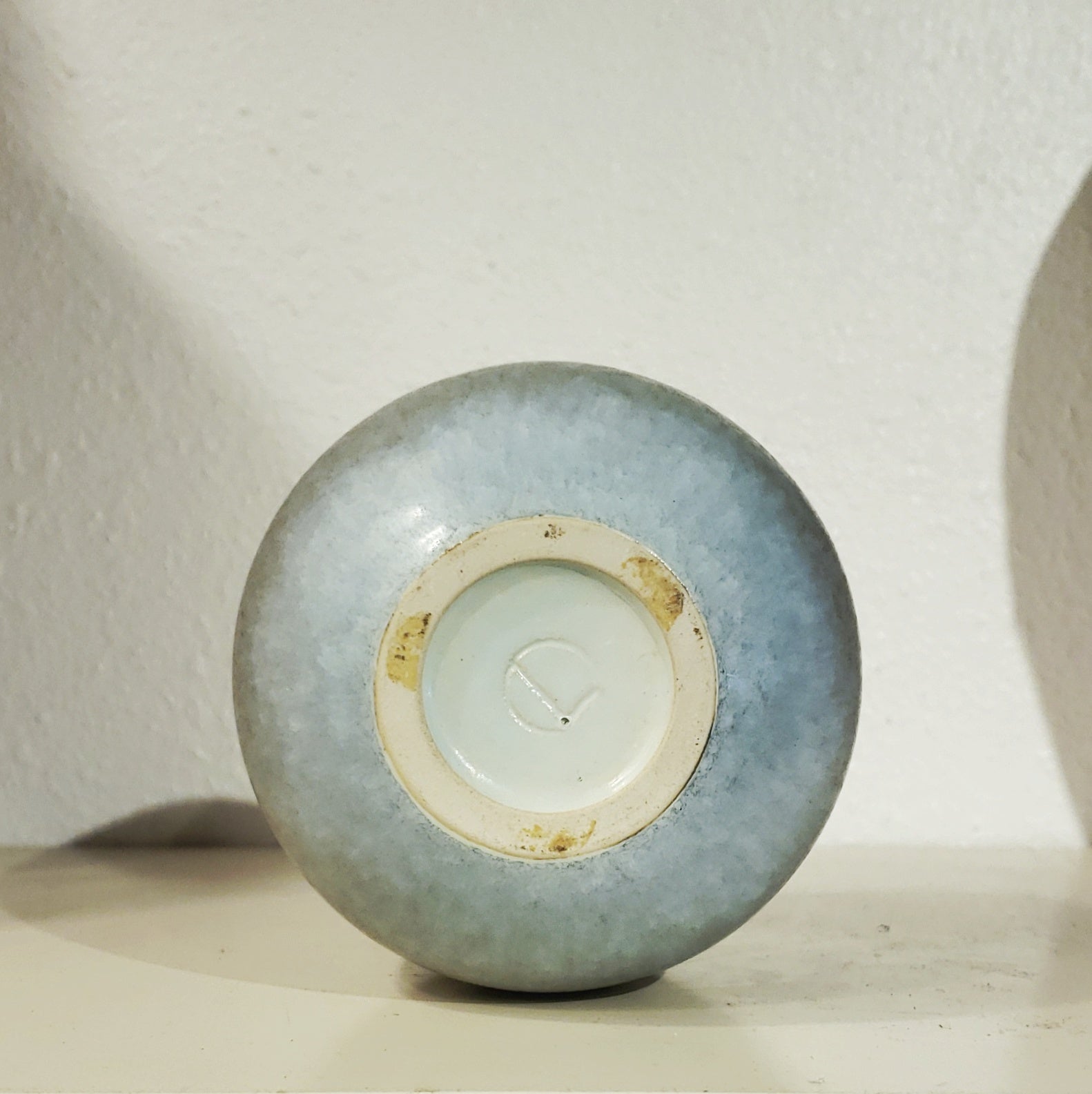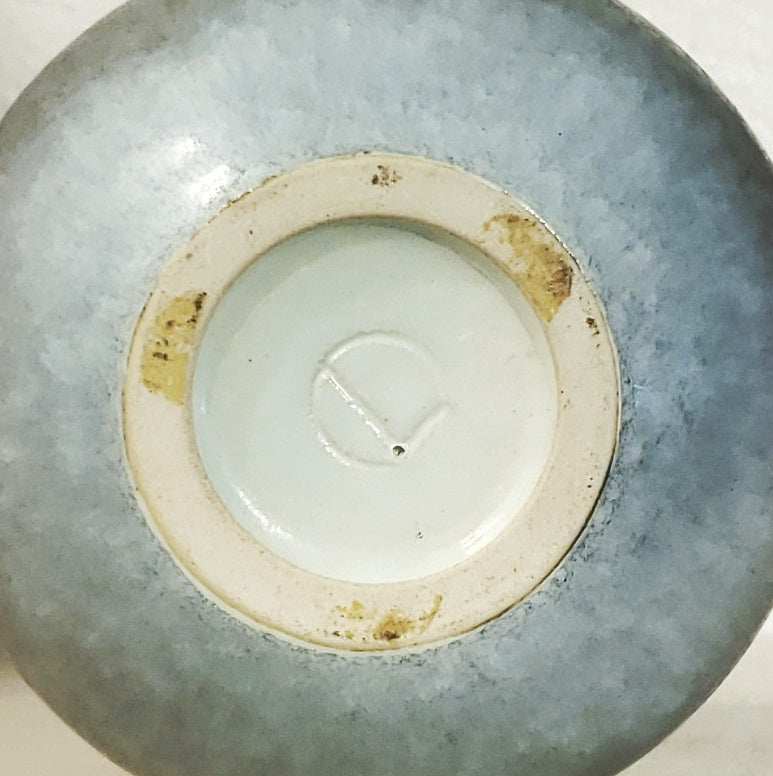 DAGMAR LARASSER STUDIO VASE
CONTACT US HERE ABOUT THIS ITEM.
From the studio of Dagmar Larasser, a beautiful hand-thrown vase finished in a baby-blue matte glaze with streaks of iron oxide.  Rounded shapes like these with smooth, flat glazes deserve to be held!
DAGMAR LARRASER grew up in the historic market town of Dießen am Ammersee in Bavaria, a site of pottery manufacture since the 11th century.  She trained as a potter at the State Technical College of Ceramics in Landshut while assisting her father, Ernst Lösche, in his pottery in Dießen where the locally typical blue-and-white faience was produced.  Larasser was later involved with his crafts gallery in Munich.
In 1977 her husband, Josef Larasser, encouraged Dagmar to set up a studio of her own and to abandon the production of faience.  She developed a complete, independent body of hand-thrown and hand-built work in a wide range of variations.  Characteristic of her creations is a simple, straightforward clarity of form, without frills or gimmicks.  Larasser frequently sprays on several layers of various glazes, achieving remarkable depth of color.  She draws great inspiration from nature as evinced by the impressions she often makes in her clay surfaces of fish scales, snake skins, and wood grain.
Larasser has explained that her work as a ceramist is defined by the arts-and-craft traditions of her family.  It is almost impossible to handle and examine a product of hers without becoming aware of how sensitively she has worked with the clay.
I feel an obligation to consummate form. – DAGMAR LARRASER
Country of Origin – WEST GERMANY
Designer – DAGMAR LARRASER (b. 1950)
Materials – CERAMIC
Condition – VERY GOOD (no defects; may show slight traces of use)
Height (cm) – 10.5
Diameter (cm) – 10.5