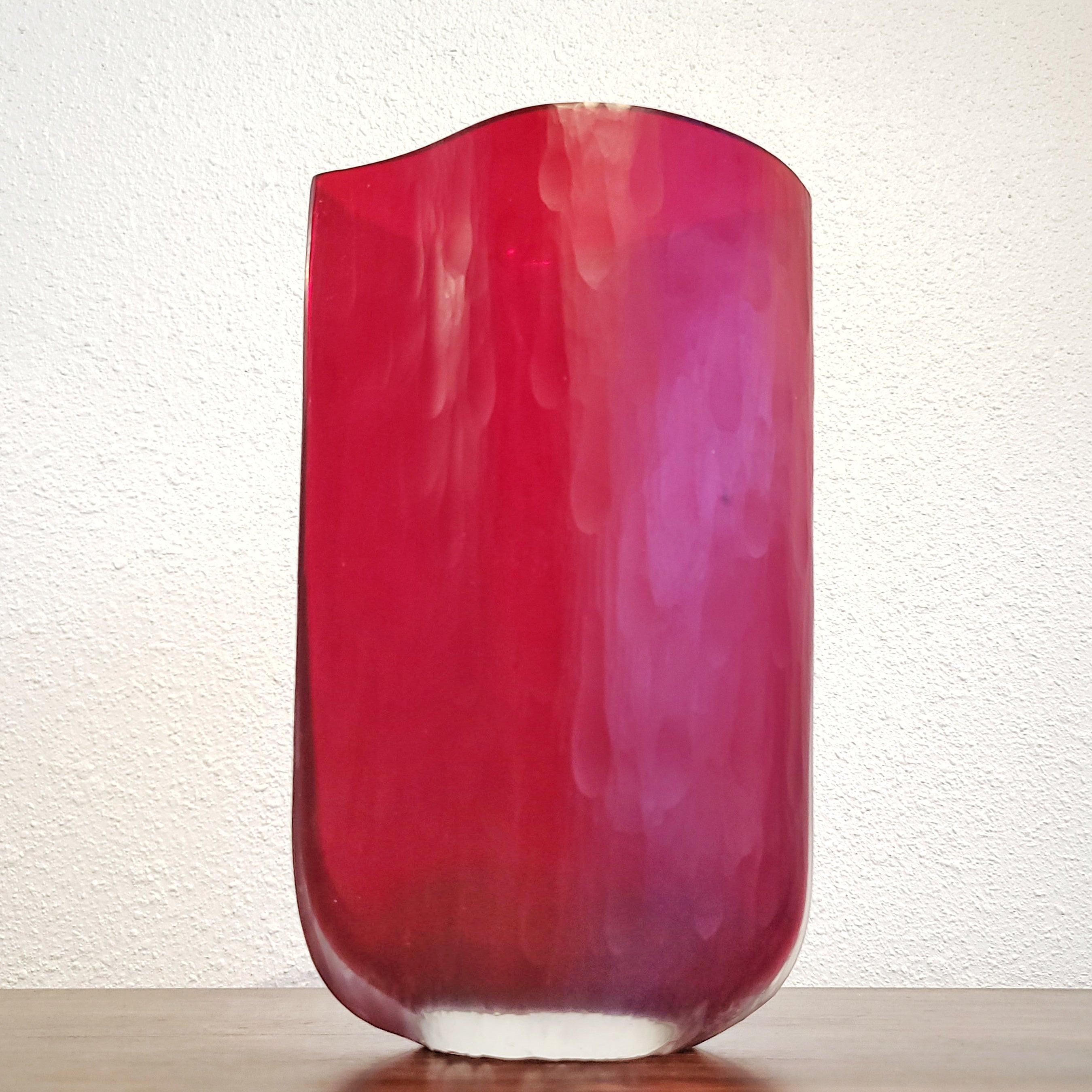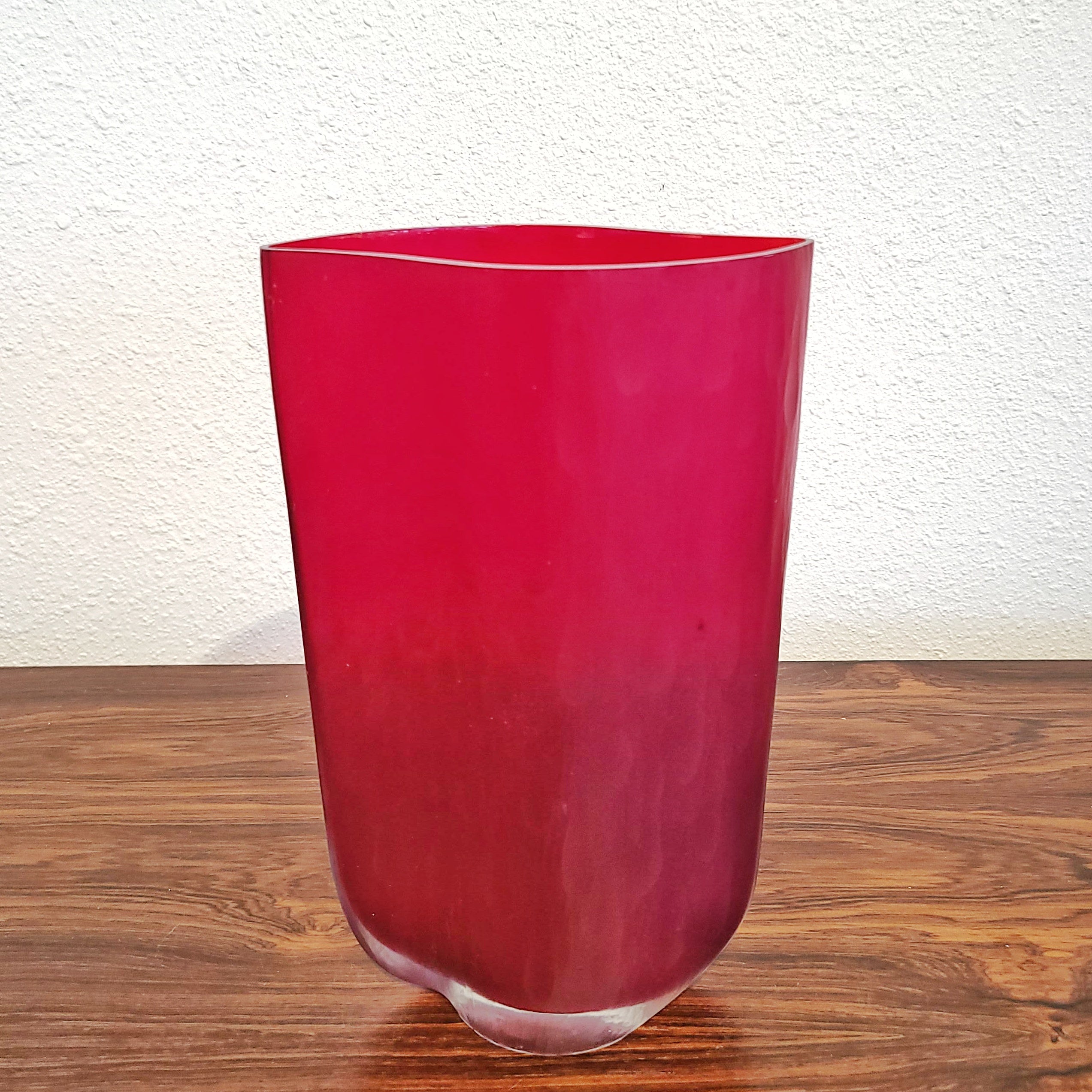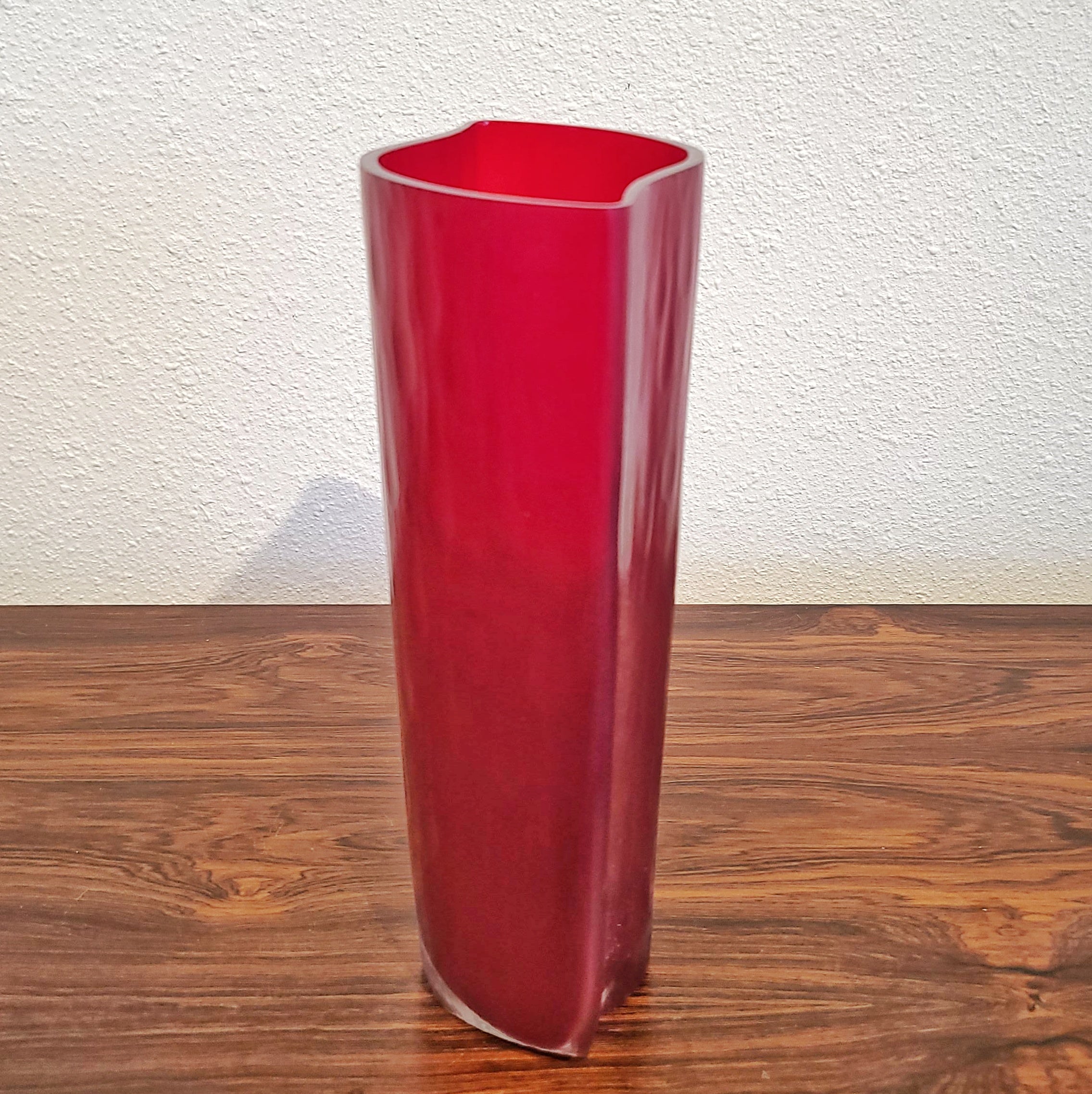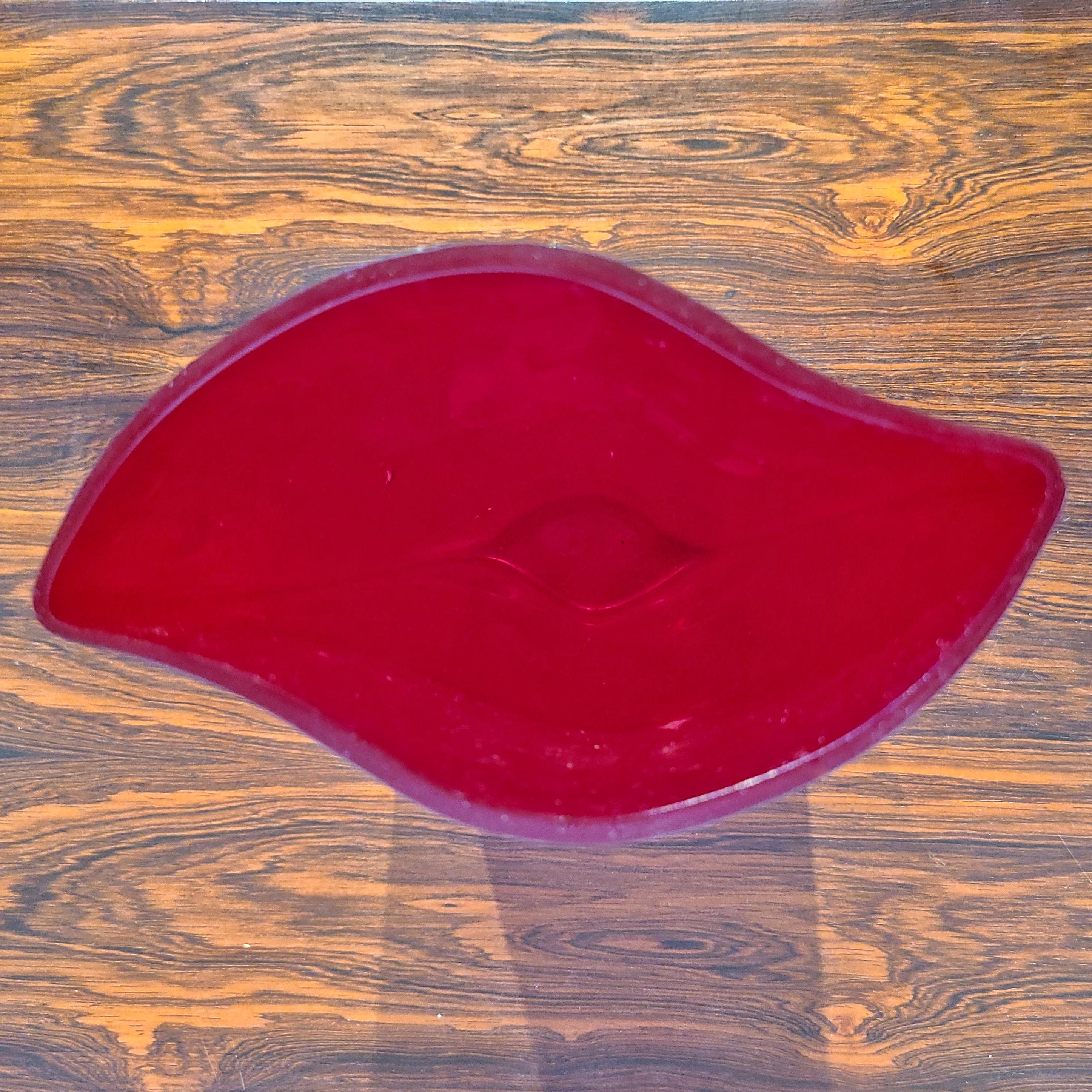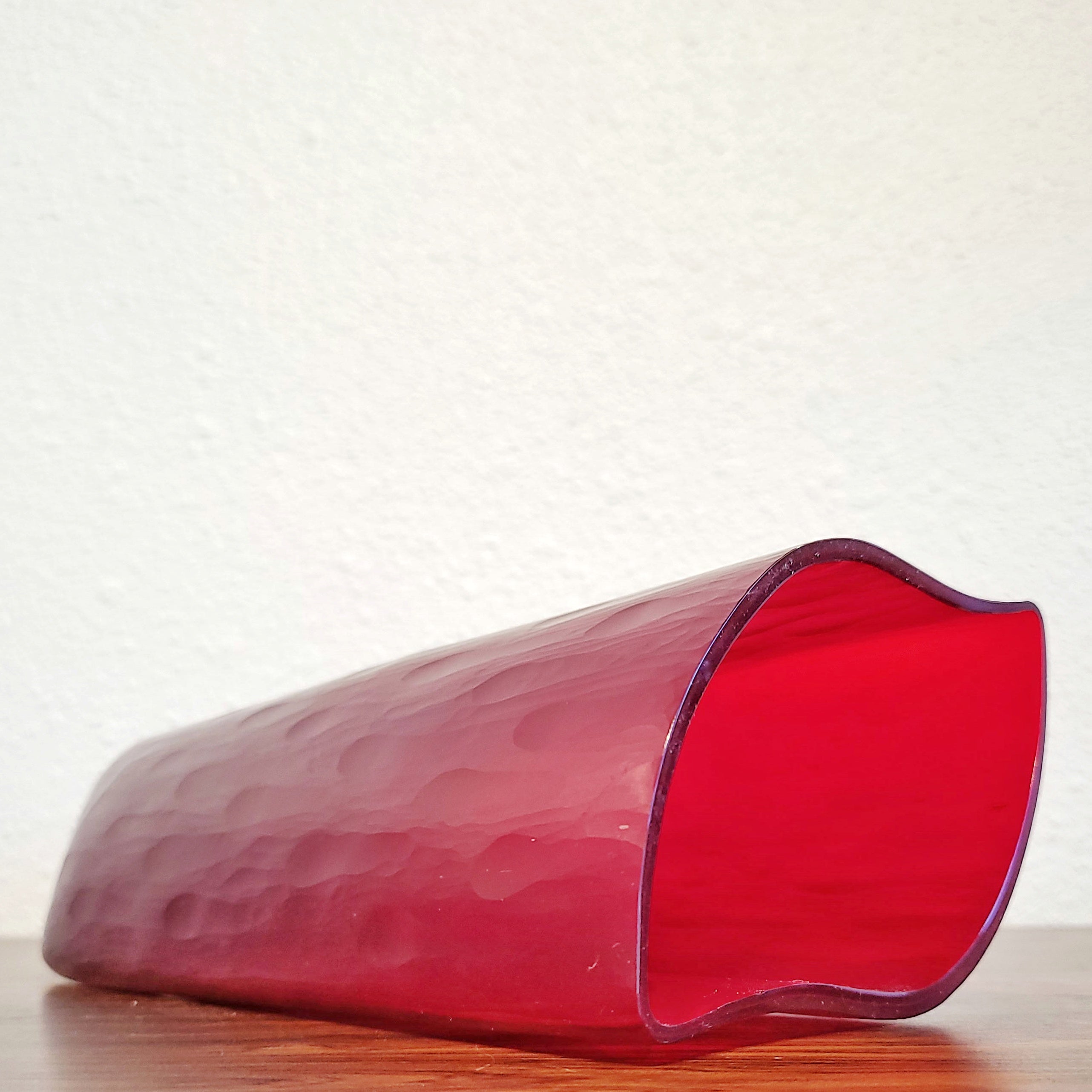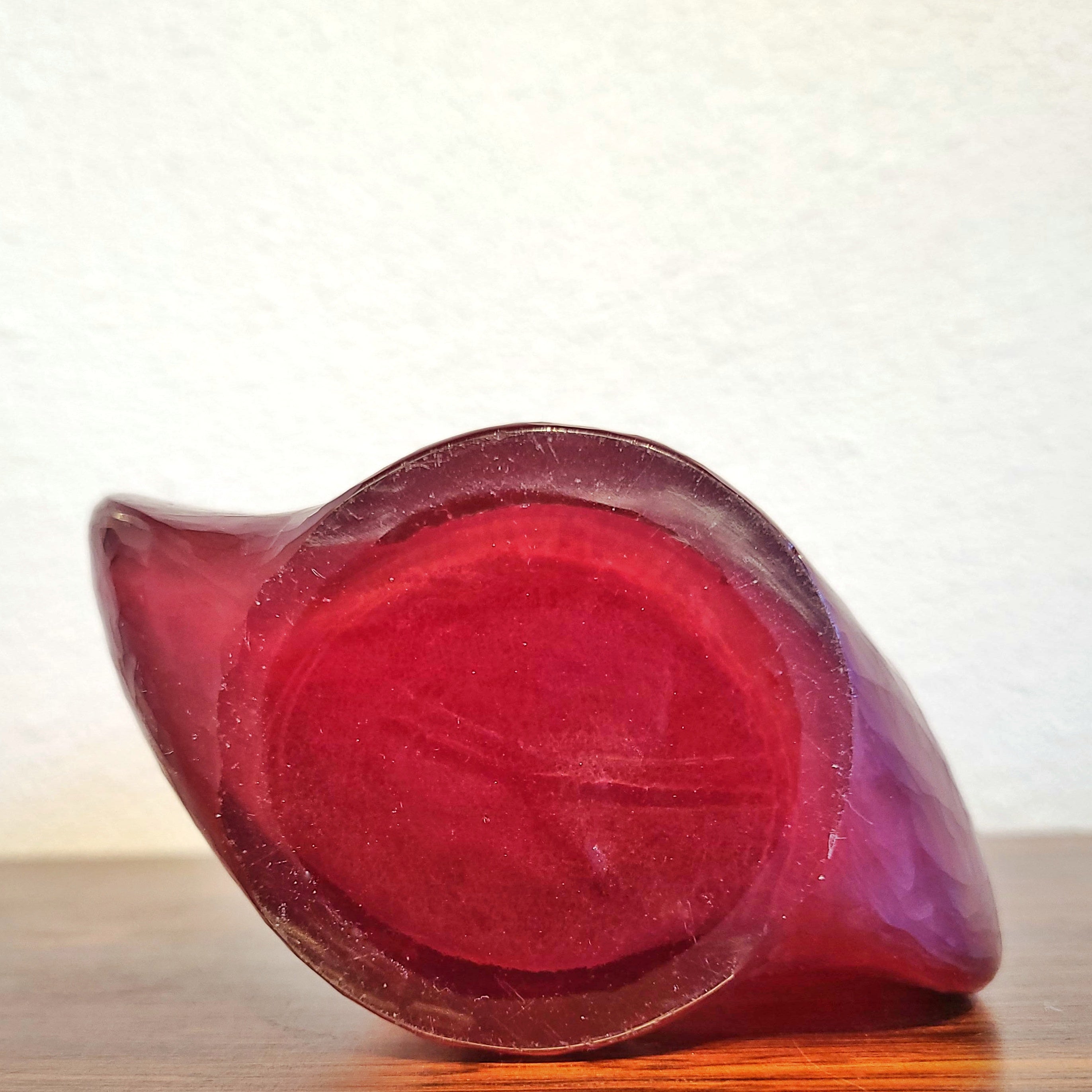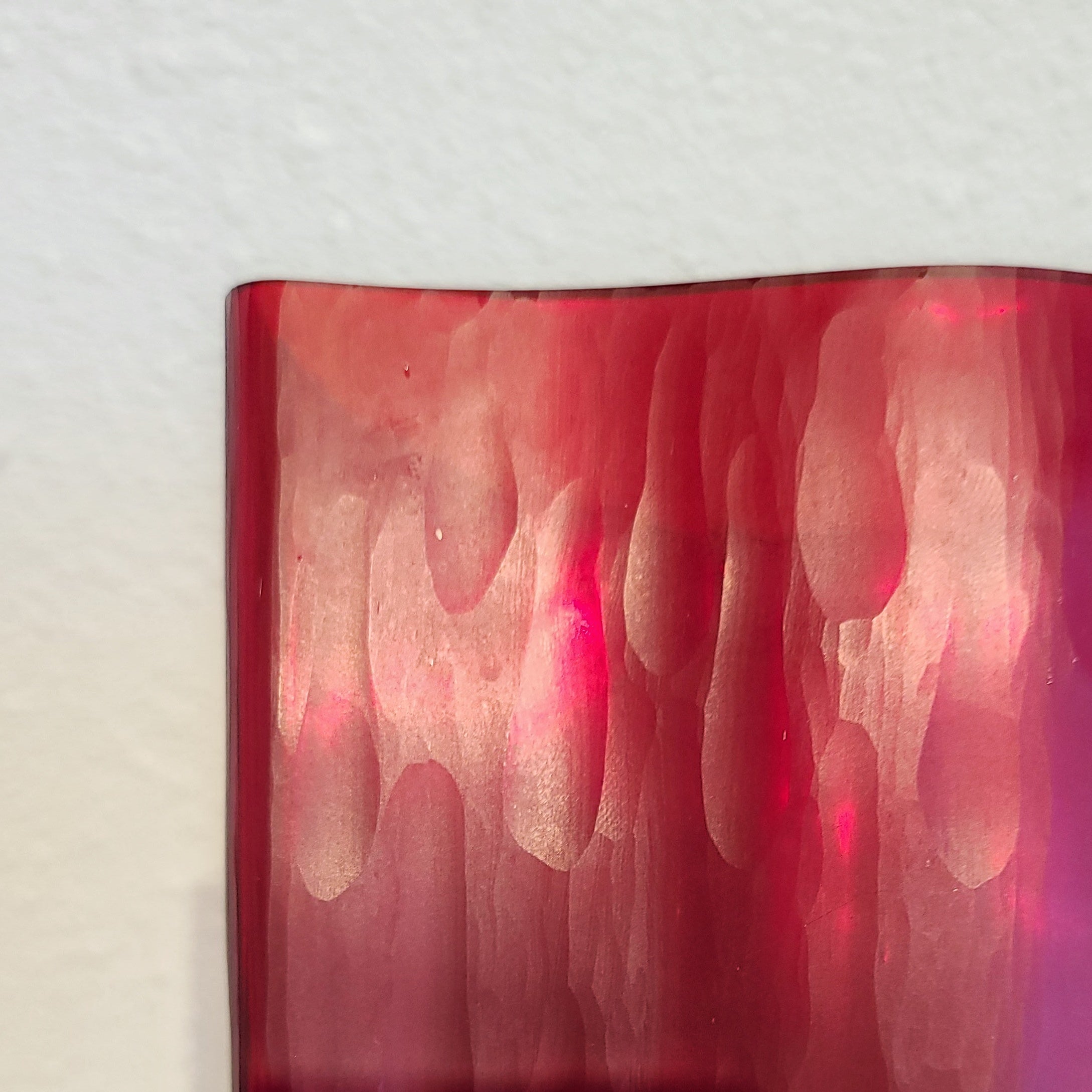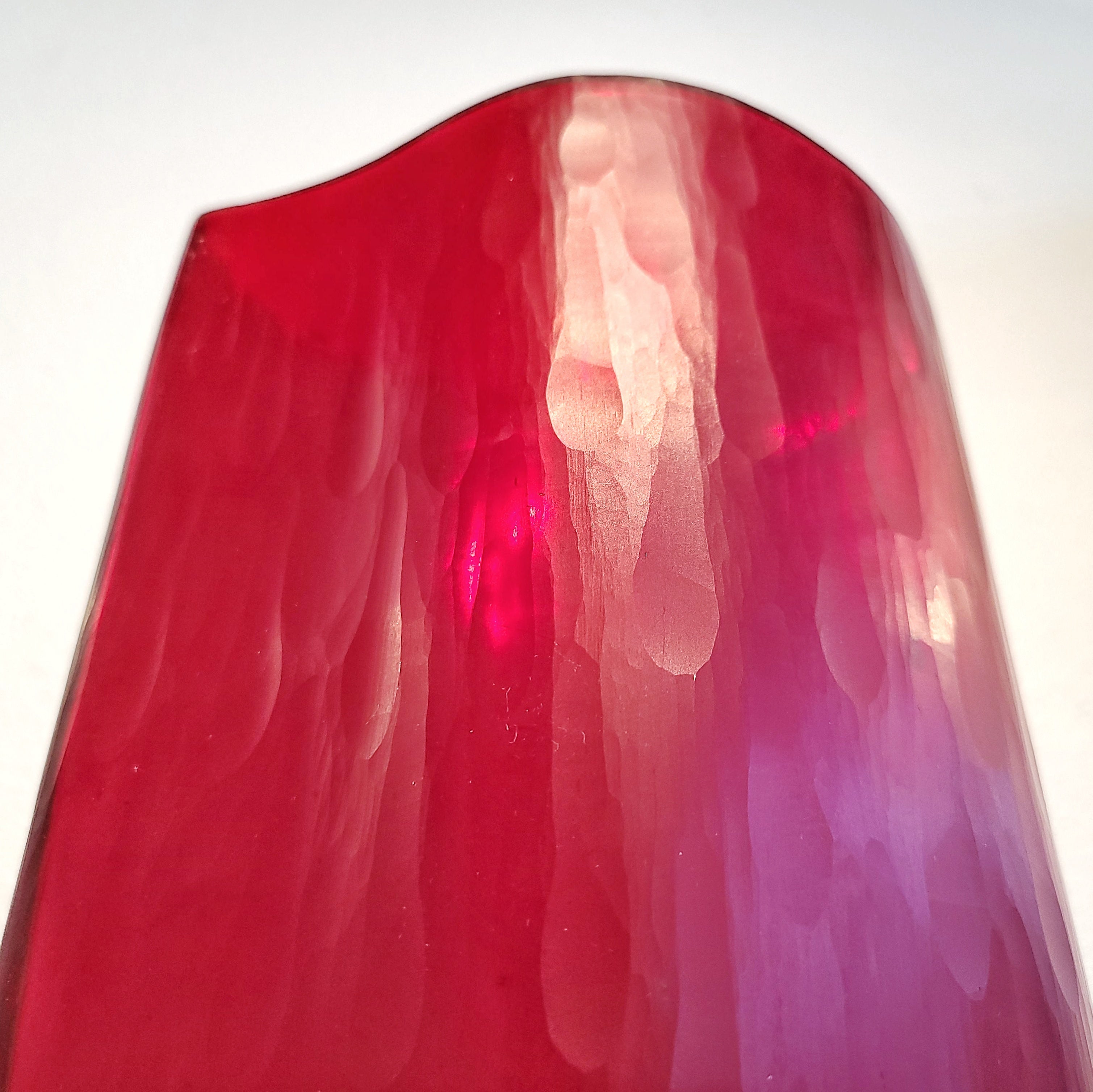 DEEP RED BATTUTO CYCLONE VASE
$580.00
Regular price
$645.00
CONTACT US HERE ABOUT THIS ITEM.
A beautiful deep cranberry red vase shaped like a cyclone symbol and finished using the battuto technique to create an all-over translucent surface covered with random 'facets.'
Battuto, an Italian word that means "struck" or "beaten," refers to a cold working technique in which glass is cut or ground into to create depressions or small facets in the surface of the glass.  The effect, which is not unlike distressed furniture or hammered iron, is achieved by grinding the glass to produce numerous small, irregularly shaped crevices adjacent and parallel to each other over the surface of the glass. 

Traditionally, the battuto finish is achieved by use of a grinding wheel or glass lathe, but other tools (such as hand grinders) can also be used.  The incisions made for battuto are generally larger and flatter (as opposed to narrow and deep).  As with many cold working techniques, achieving a good battuto finish can be time-consuming (and, some would say, a bit tedious).
Details
DIMENSIONS

6.25ʺW × 3.75ʺD × 10ʺH
STYLES

Brutalist
Italian
Mid-Century Modern

PERIOD

1970s
PLACE OF ORIGIN

Italy
ITEM TYPE

Vintage, Antique or Pre-owned
MATERIALS

Art Glass
Murano Glass
CONDITION

Very Good Condition, Original Condition Unaltered, No Imperfections
COLOR

Raspberry Red
CONDITION NOTES

Excellent Vintage Condition