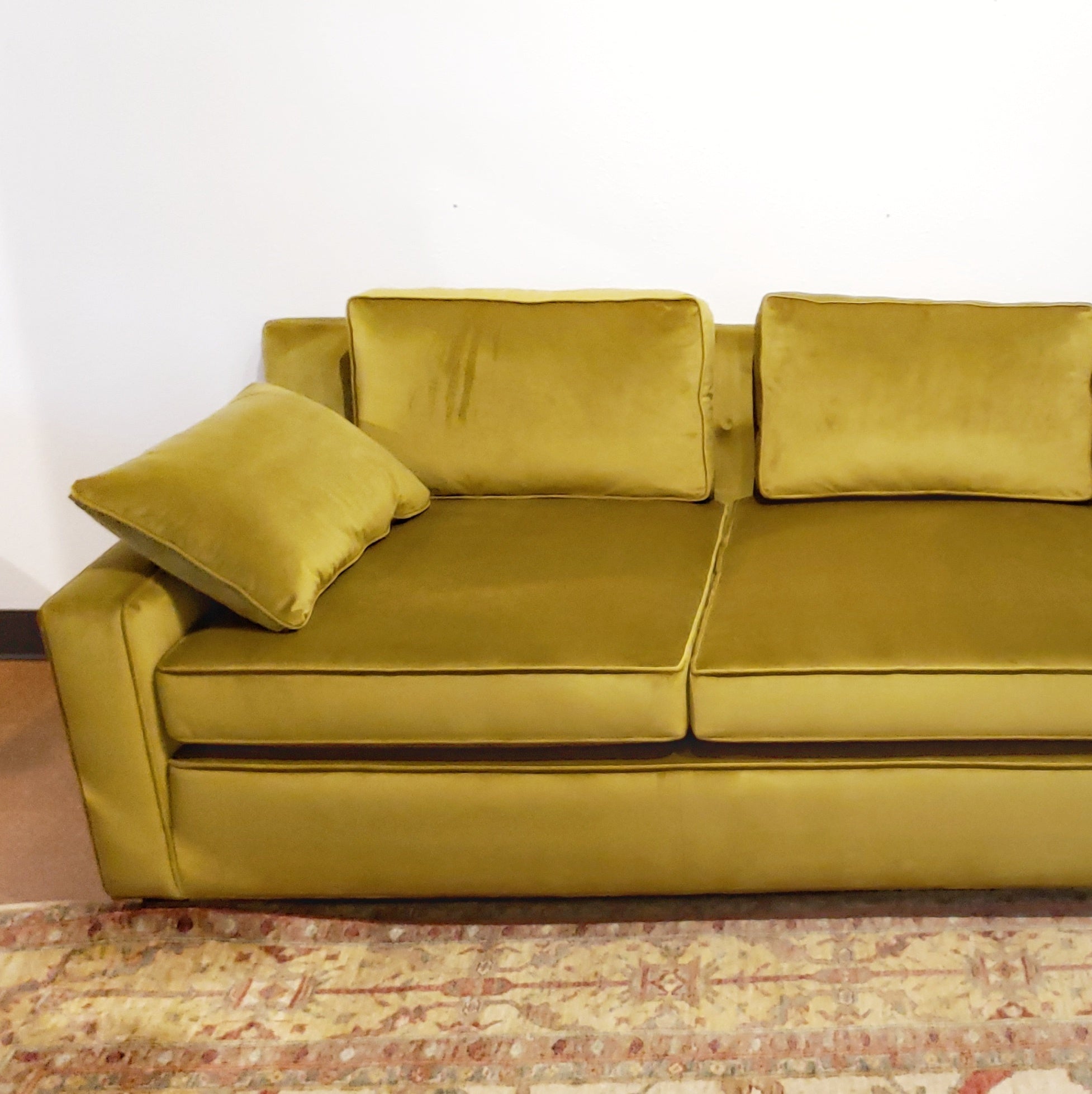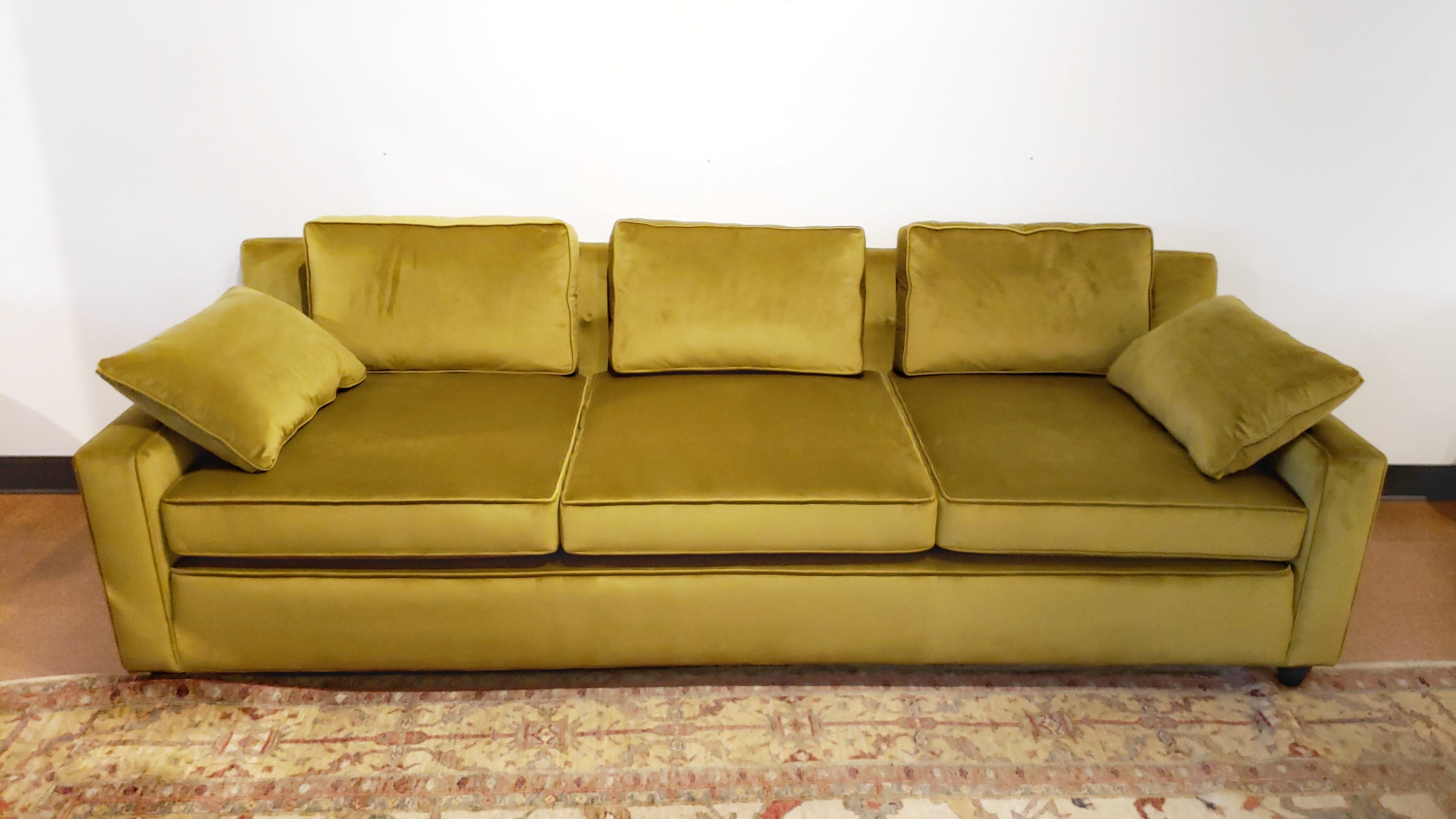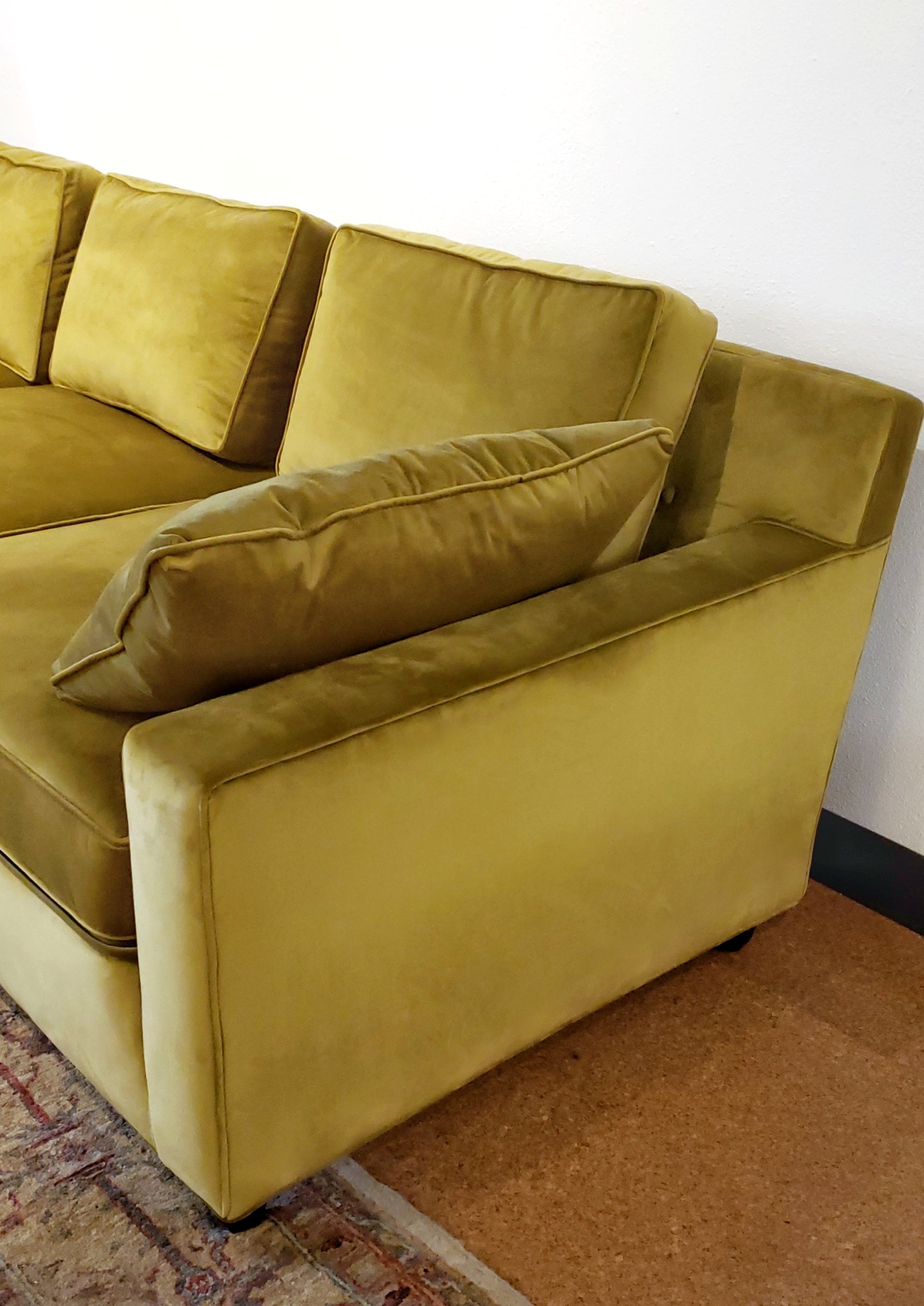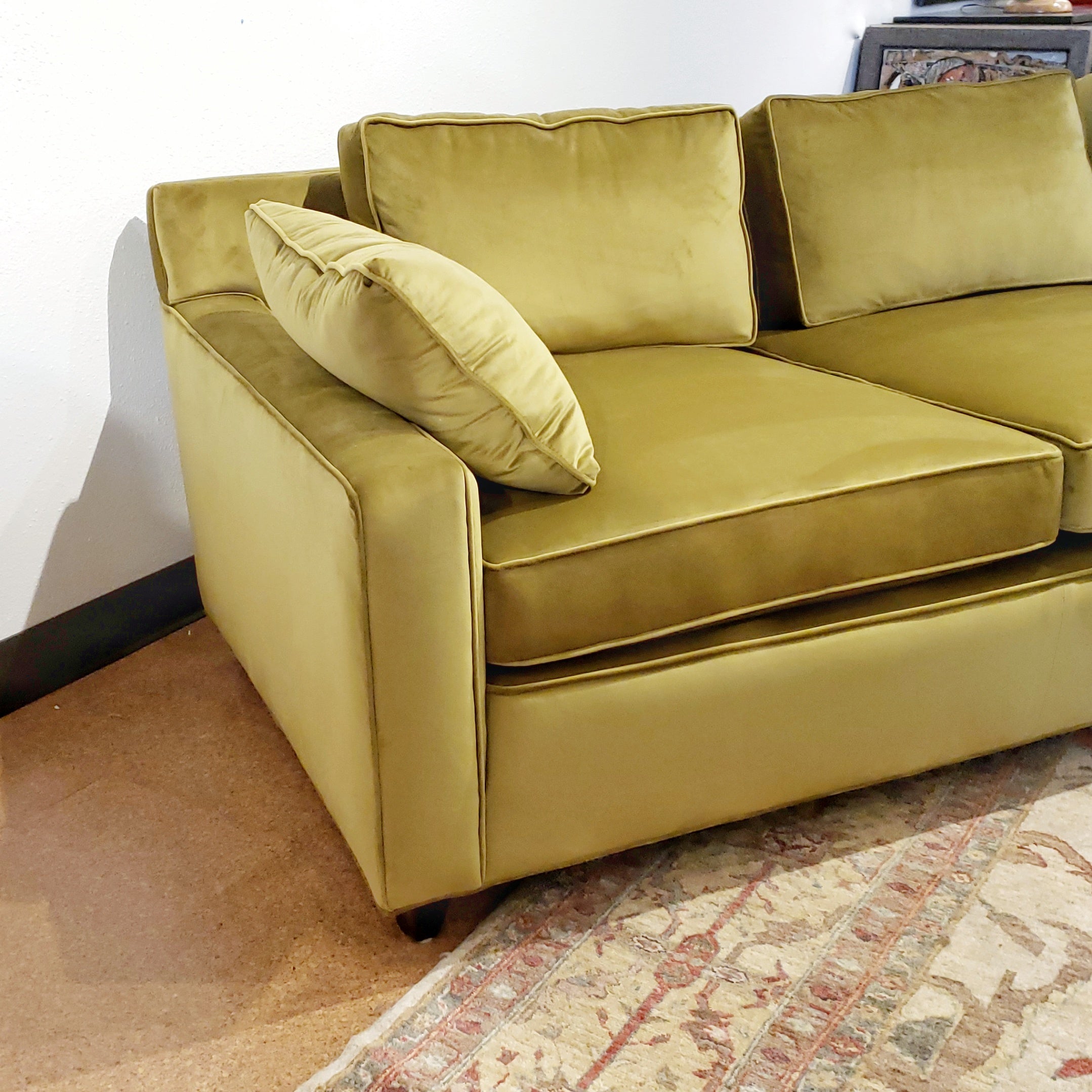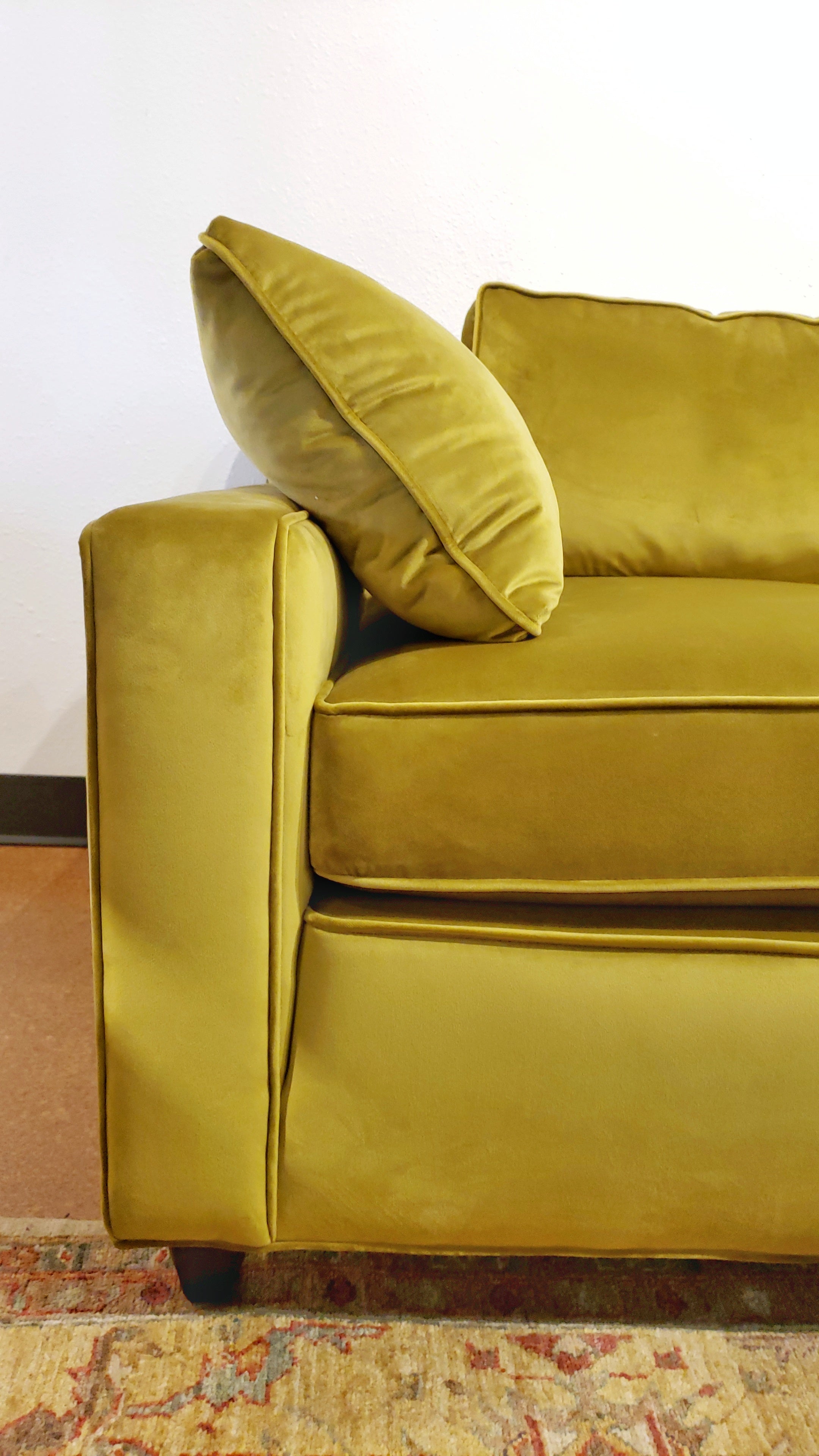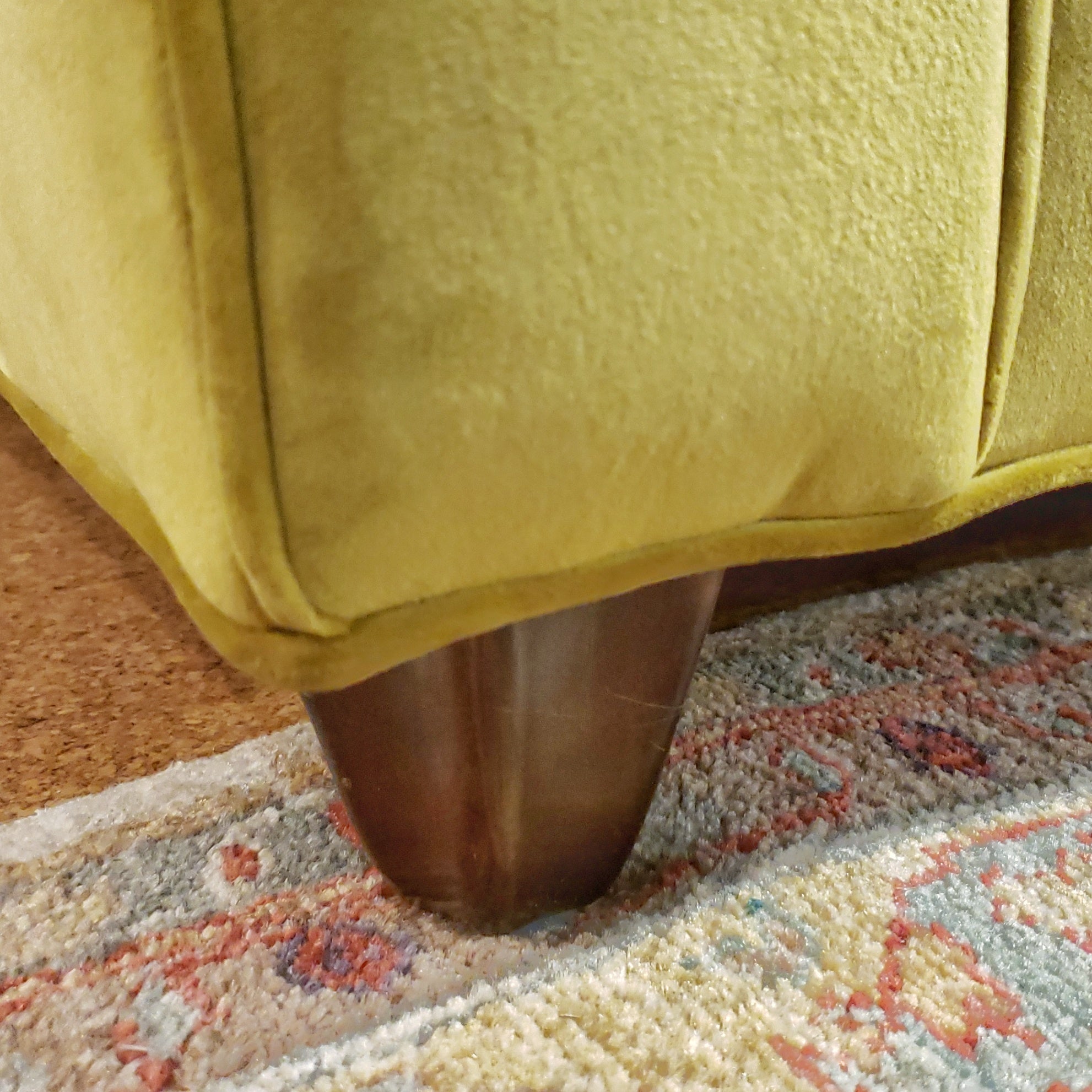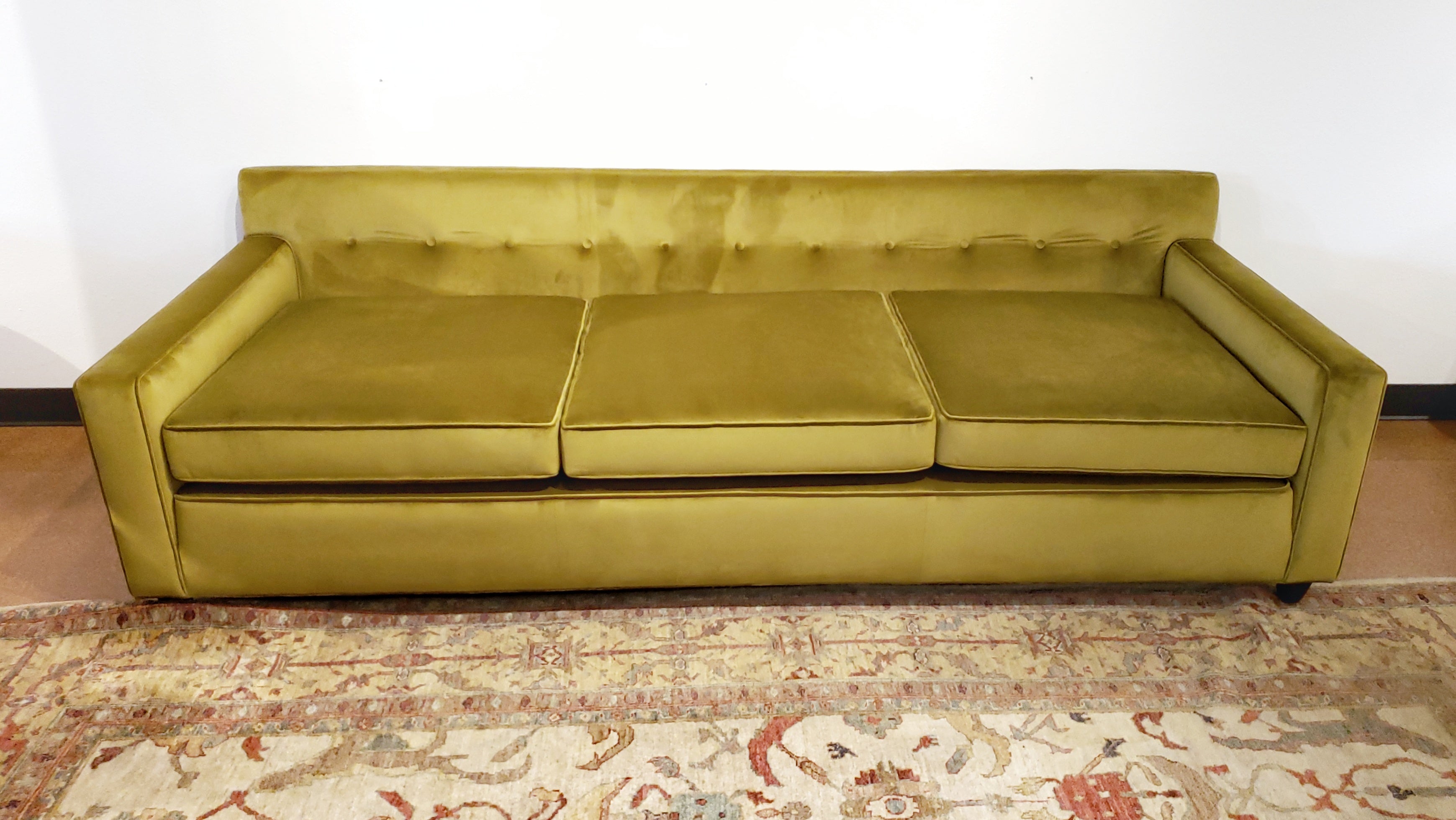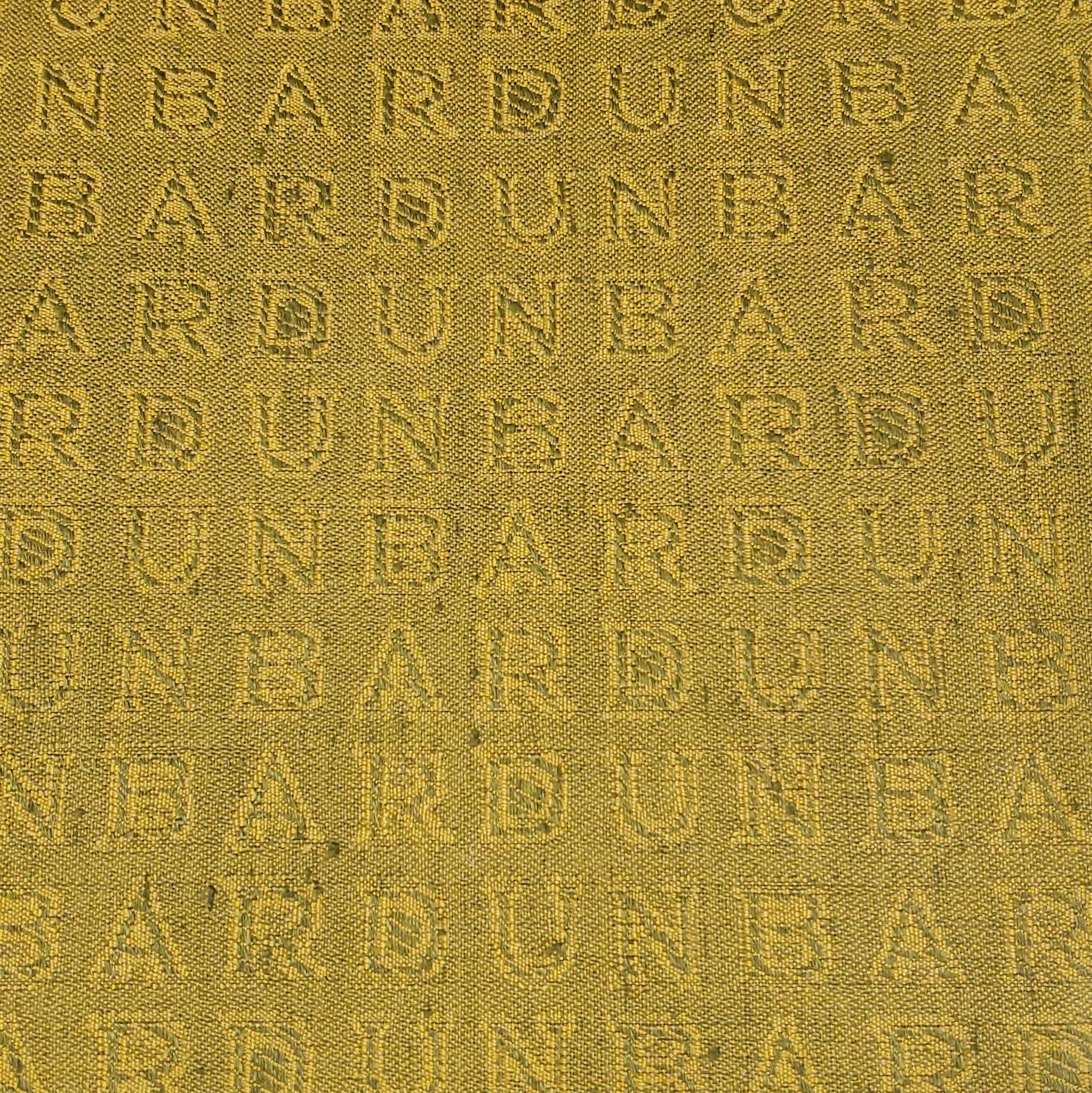 EDWARD WORMLEY SOFA 4625 FOR DUNBAR
CONTACT US HERE ABOUT THIS ITEM.
This newly restored sofa, designed in 1946 by Edward Wormley for DUNBAR, has been covered in a luxurious green fabric—a near lookalike of the original upholstery.  The seat cushions are made of foam; the back and side cushions are down-filled.  The sofa rests on very short, fluted, mahogany legs.
EDWARD J WORMLEY was born in Oswego, IL, a small farming community west of Chicago.  He attended the Art Institute of Chicago in the late 1920's and took his first job with the design studio at Marshall Field's department store.  He was recruited by Dunbar Furniture of Berne, IN, in 1931 and soon rose to become its Director of Design.  His work was a great hit from the start, and in 1944 DUNBAR was inspired to abandon the manufacture of historical reproductions and focus strictly on Modern lines.  A devotee of meticulous craftsmanship, Wormley would create some of the most memorable pieces of the mid-20th century—elegant, understated, and exceptionally well-made.  Never truly at the forefront of Modernism, Wormley combined multiple elements of classical, historical design and translated them into an American vernacular, incorporating many European innovations.  His tenure with DUNBAR is considered one of the most historically meaningful partnerships between designer and manufacturer.  He retired from DUNBAR in the late 1960's.
Modernism means freedom—freedom to mix, to choose, to change, to embrace the new but to hold fast to what is good. – EDWARD J WORMLEY
Design Year – 1946
Country of Origin – USA
Designer – EDWARD J WORMLEY (1907-1995)
Maker – DUNBAR
Attribution – MARKED
Condition – VERY GOOD (no defects; may show slight traces of use)
Height (in.) – 29.0
Seat Height (in.) – 17.0
Width (in.) – 90.0
Depth (in.) – 36.0