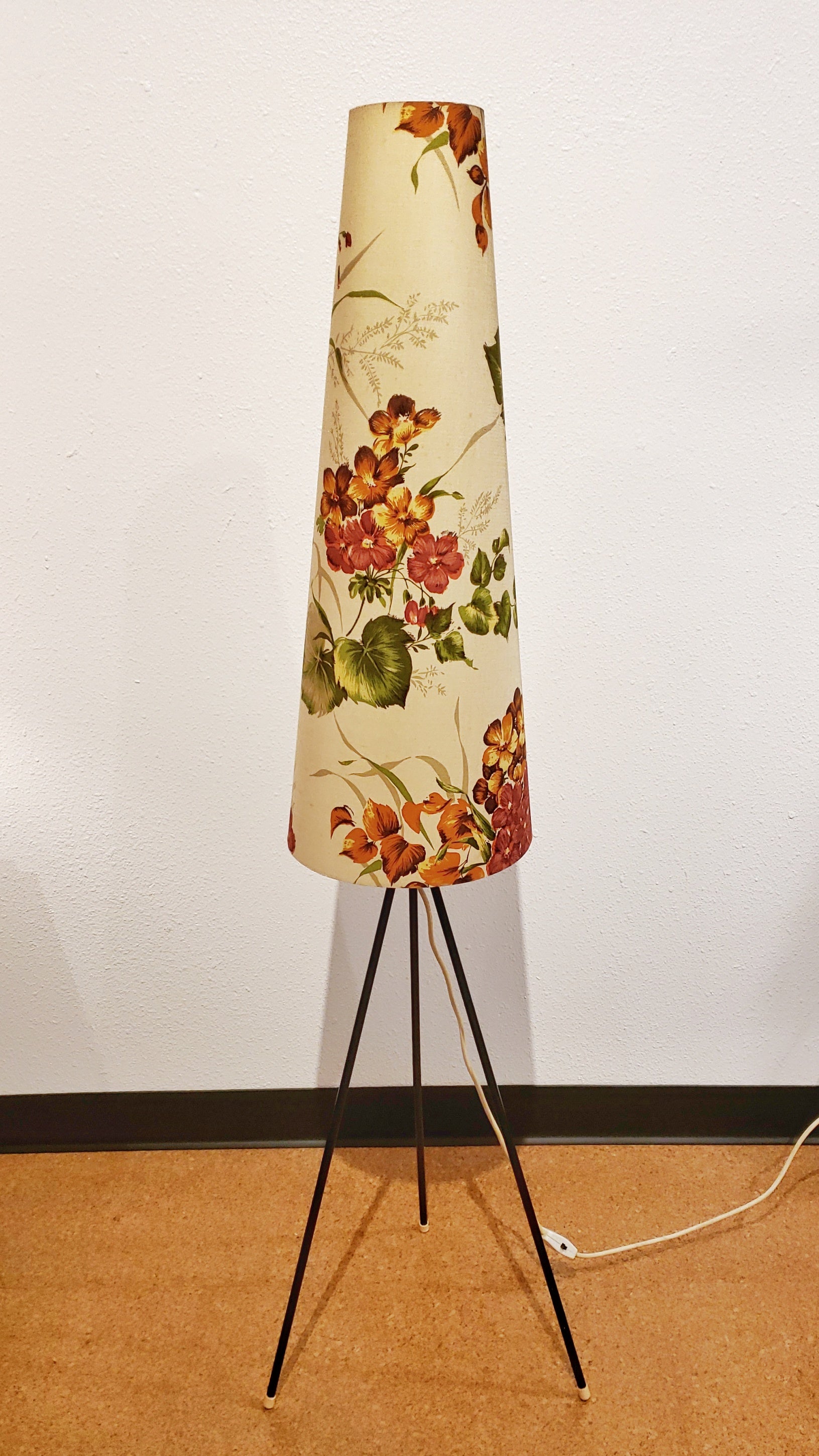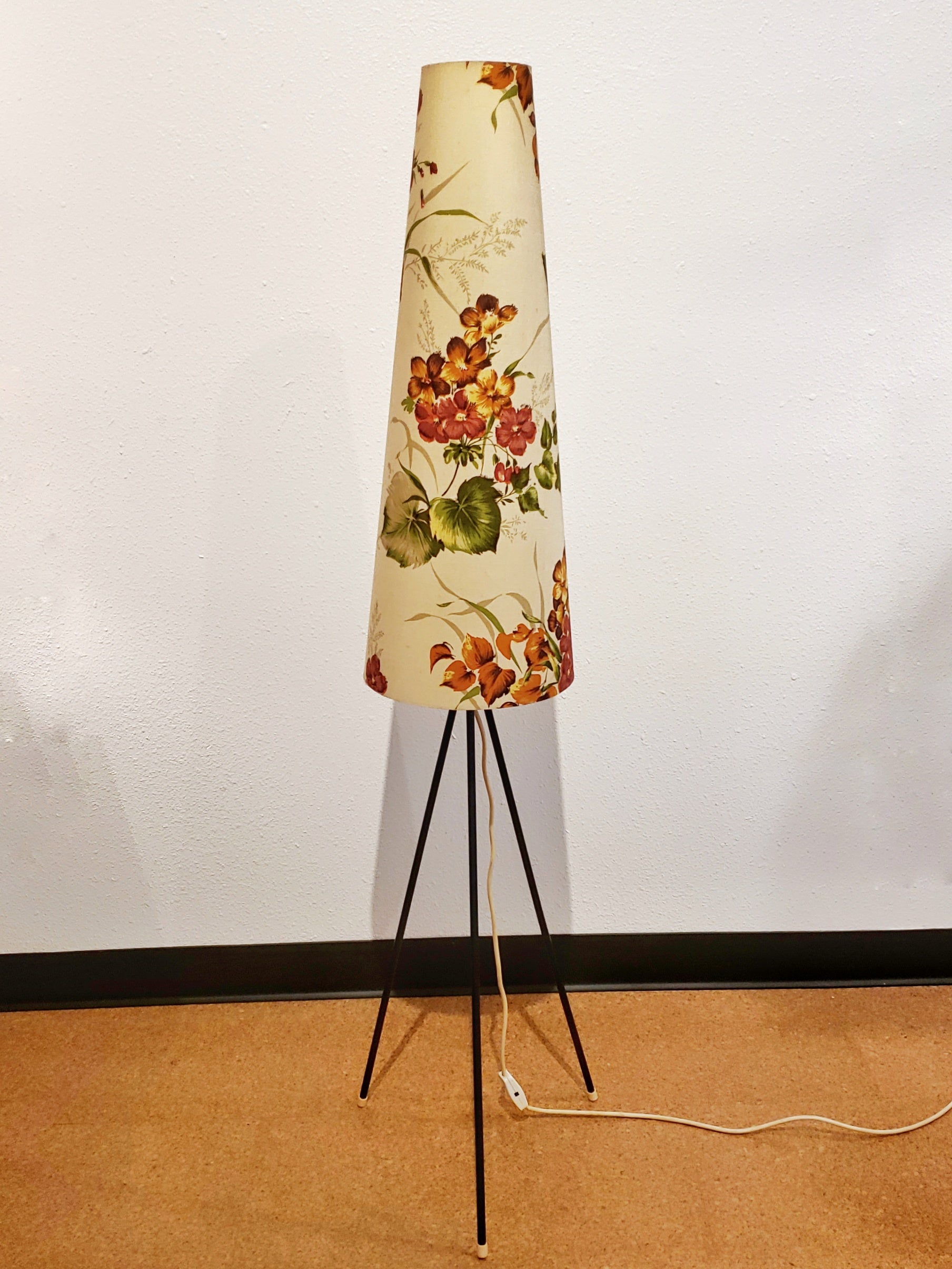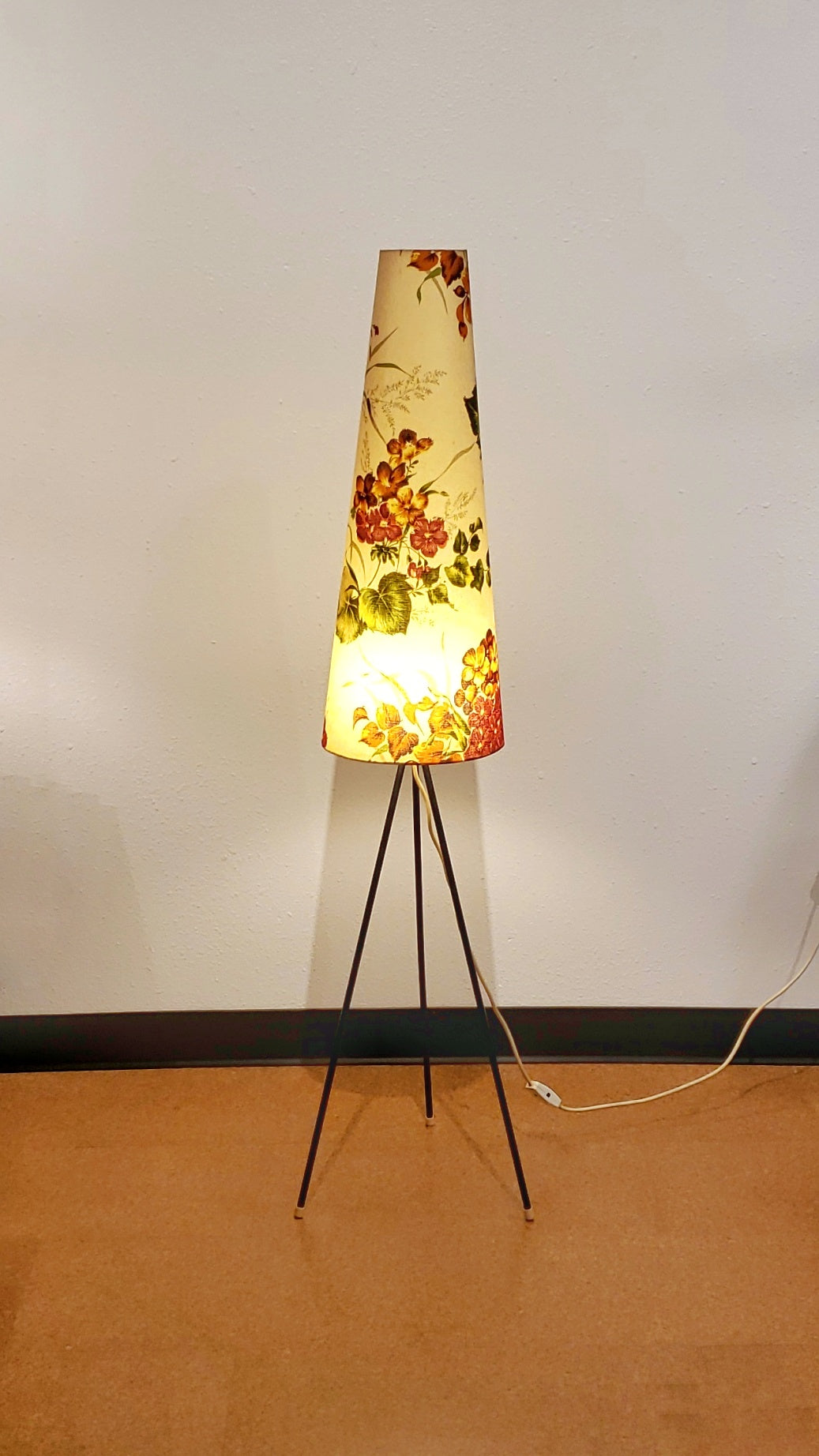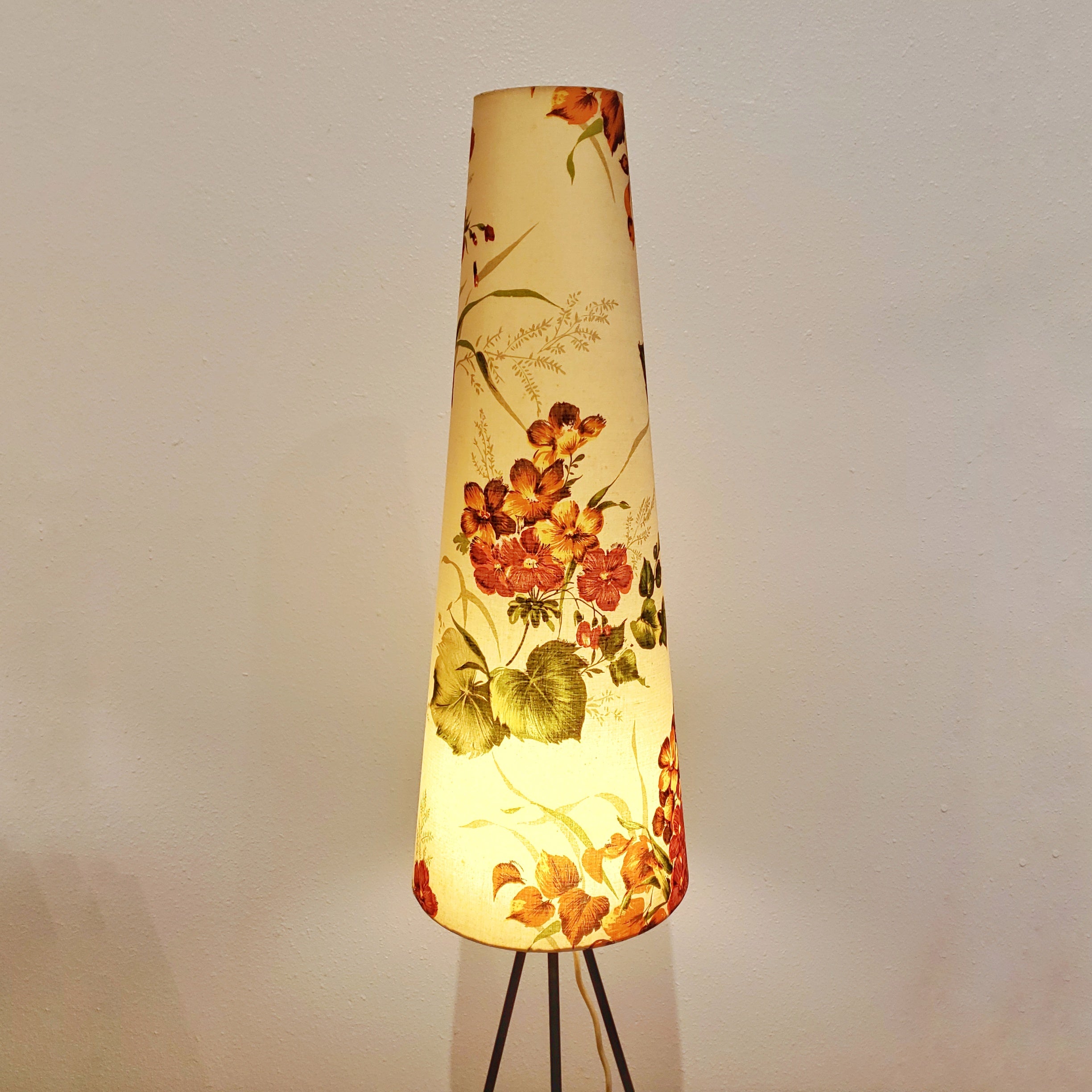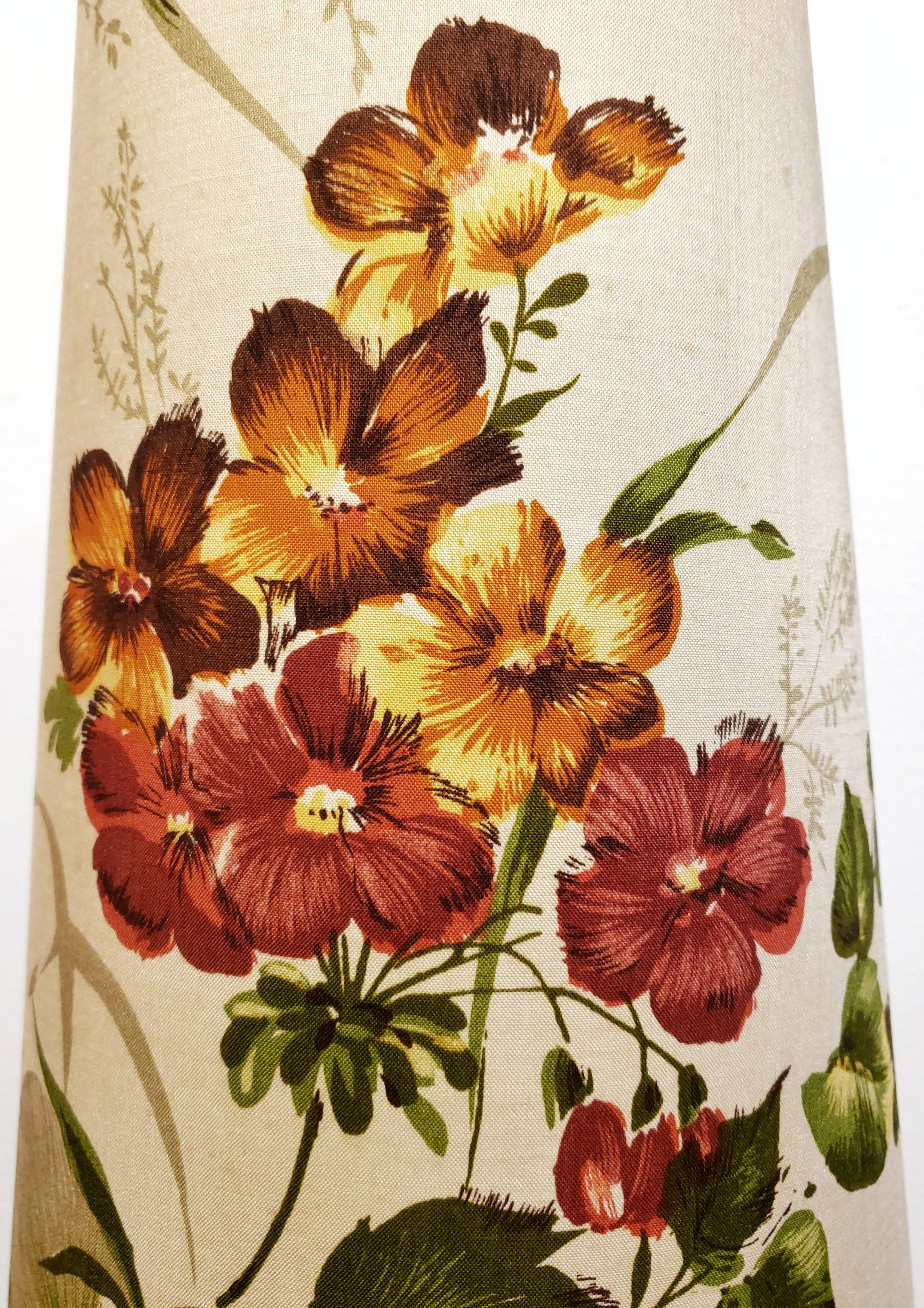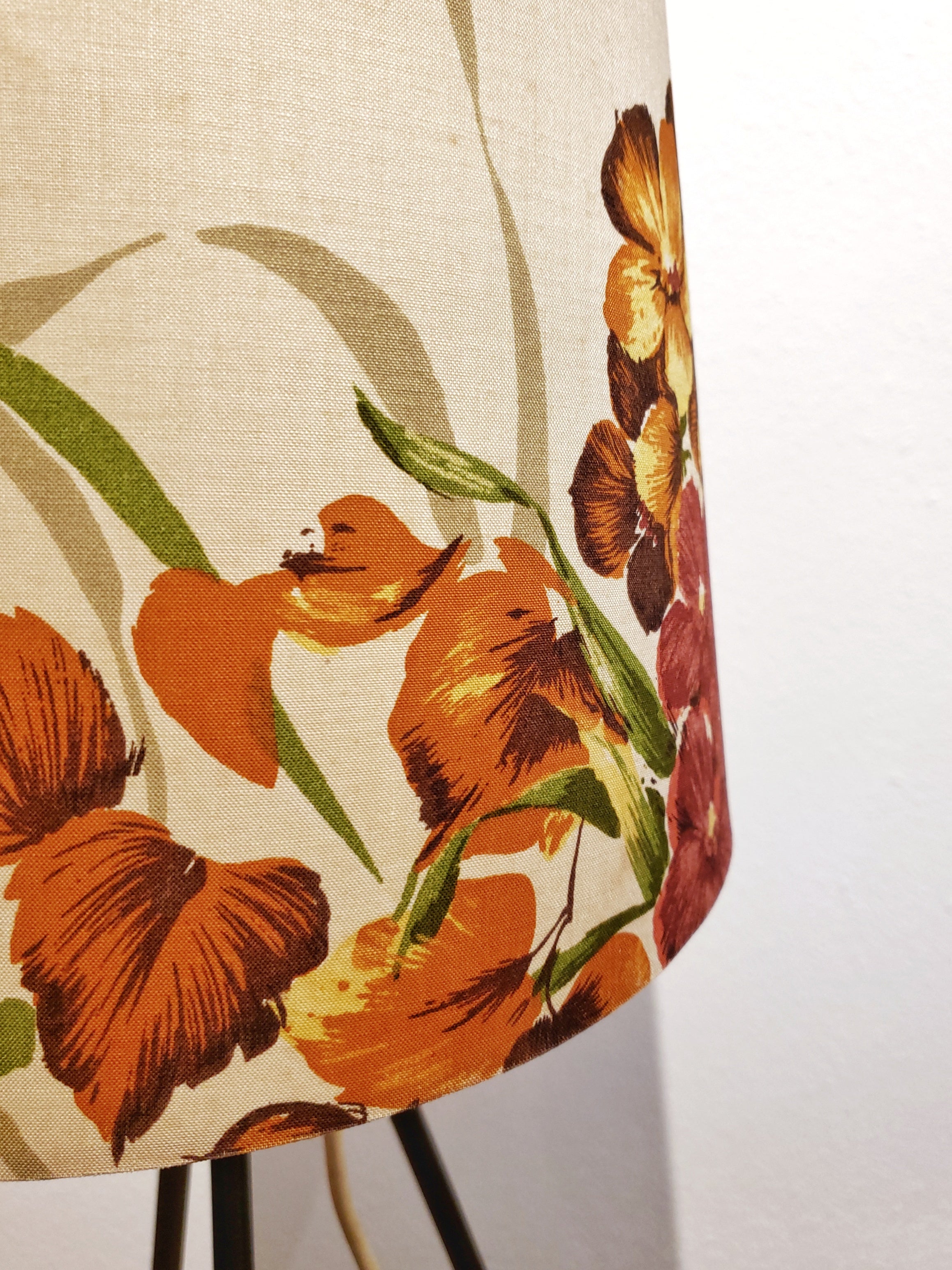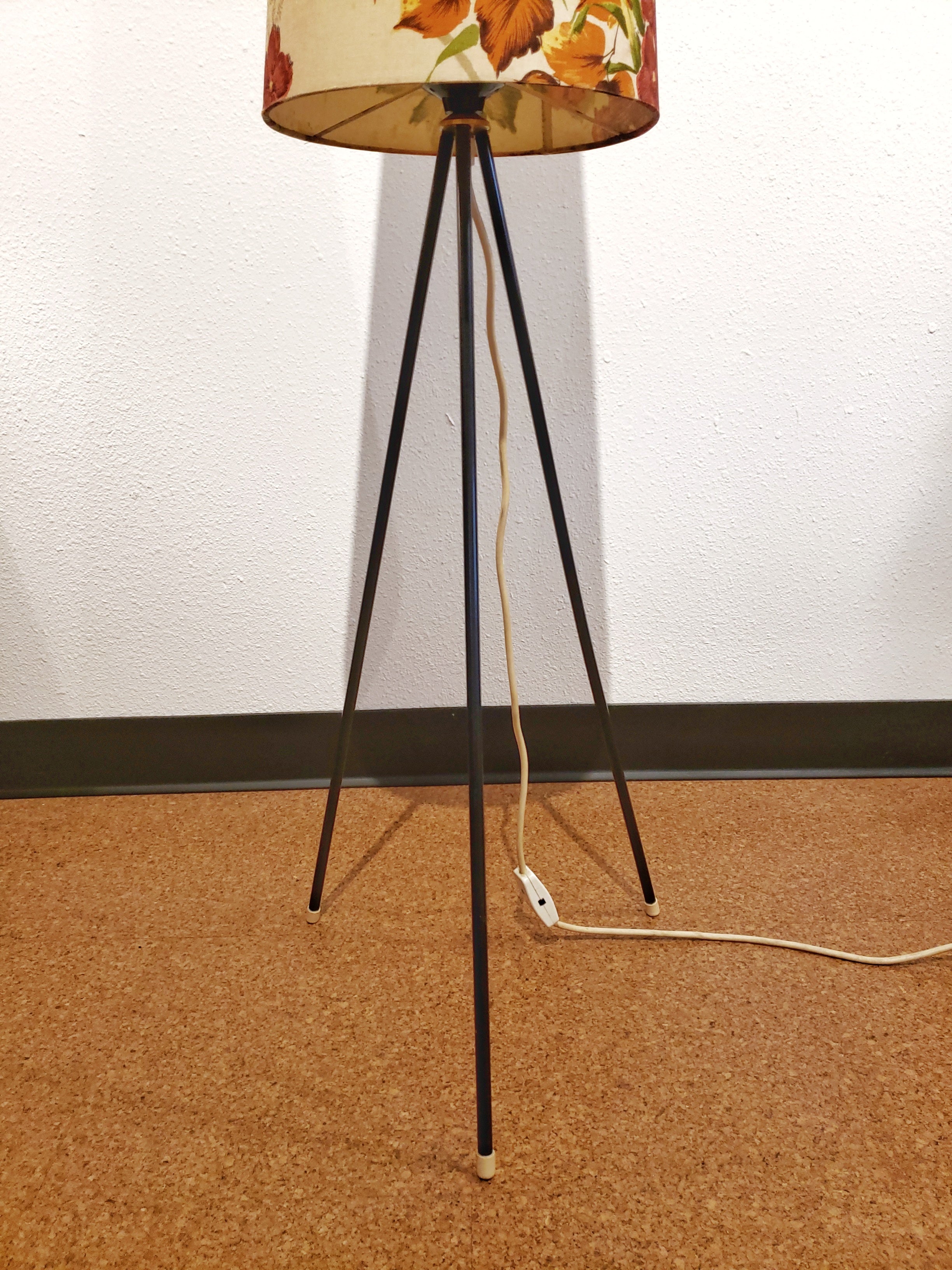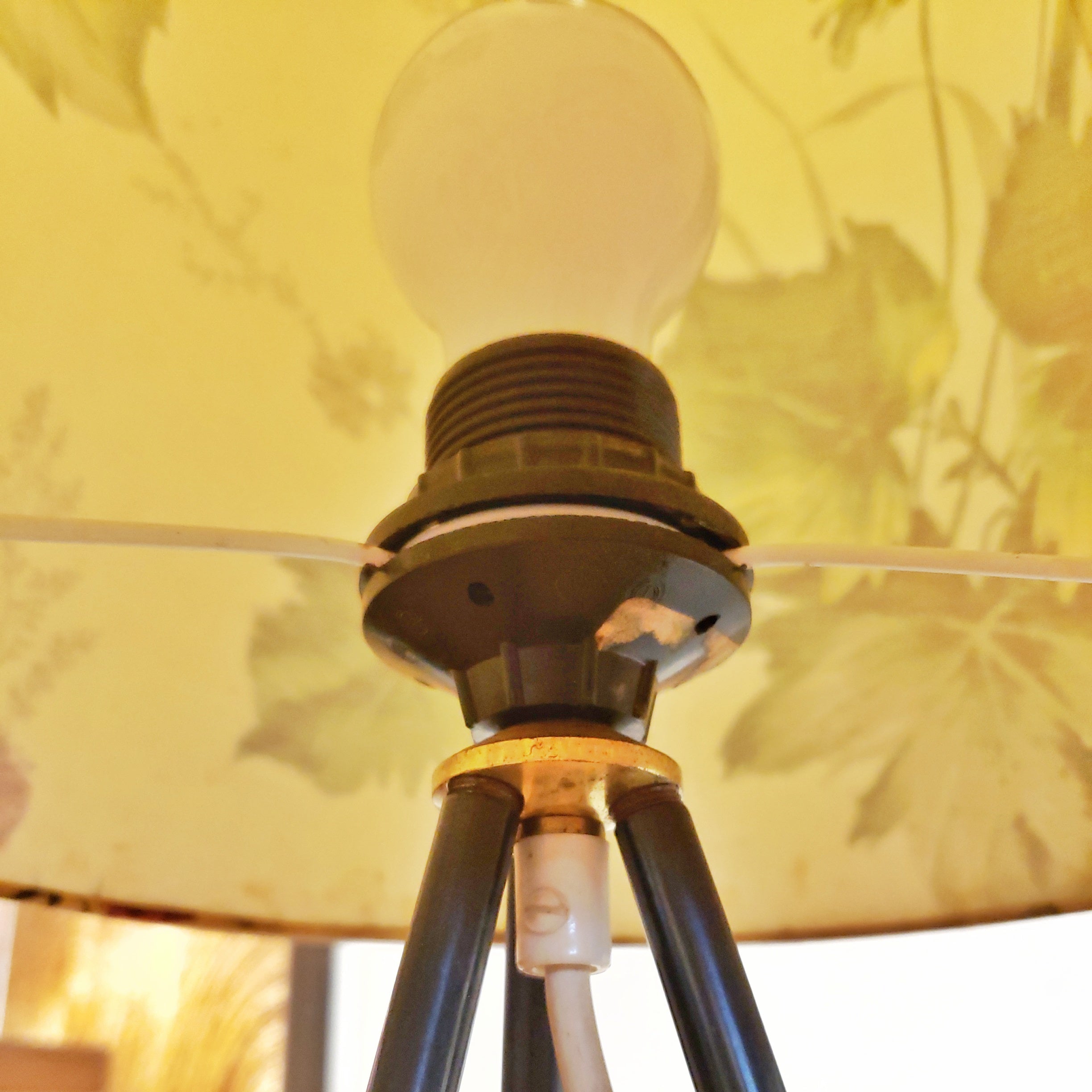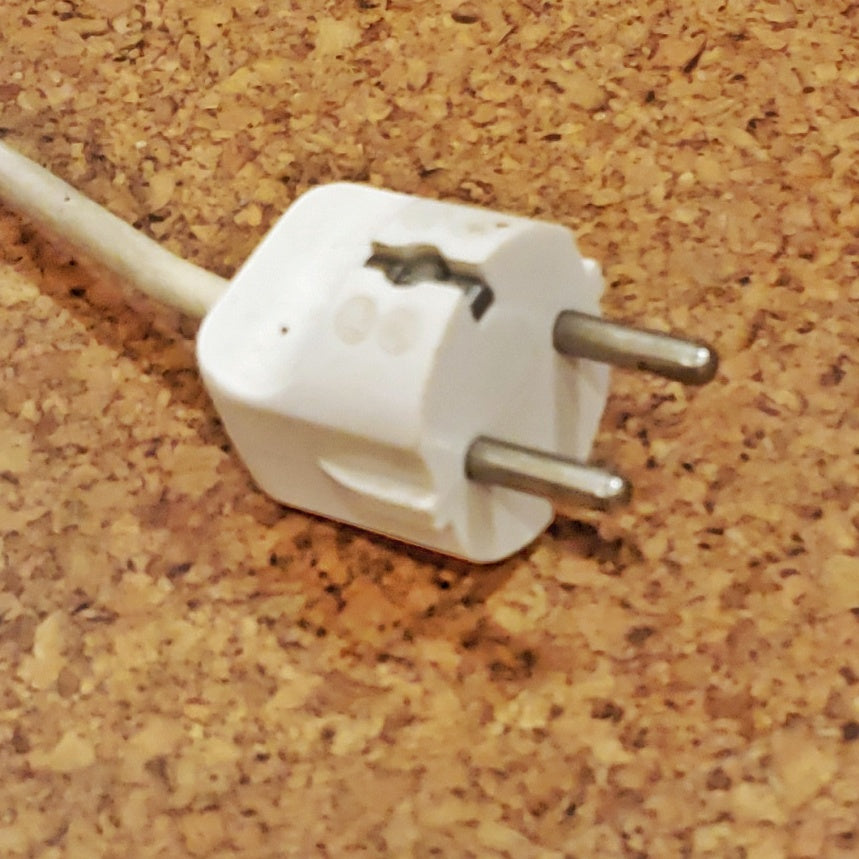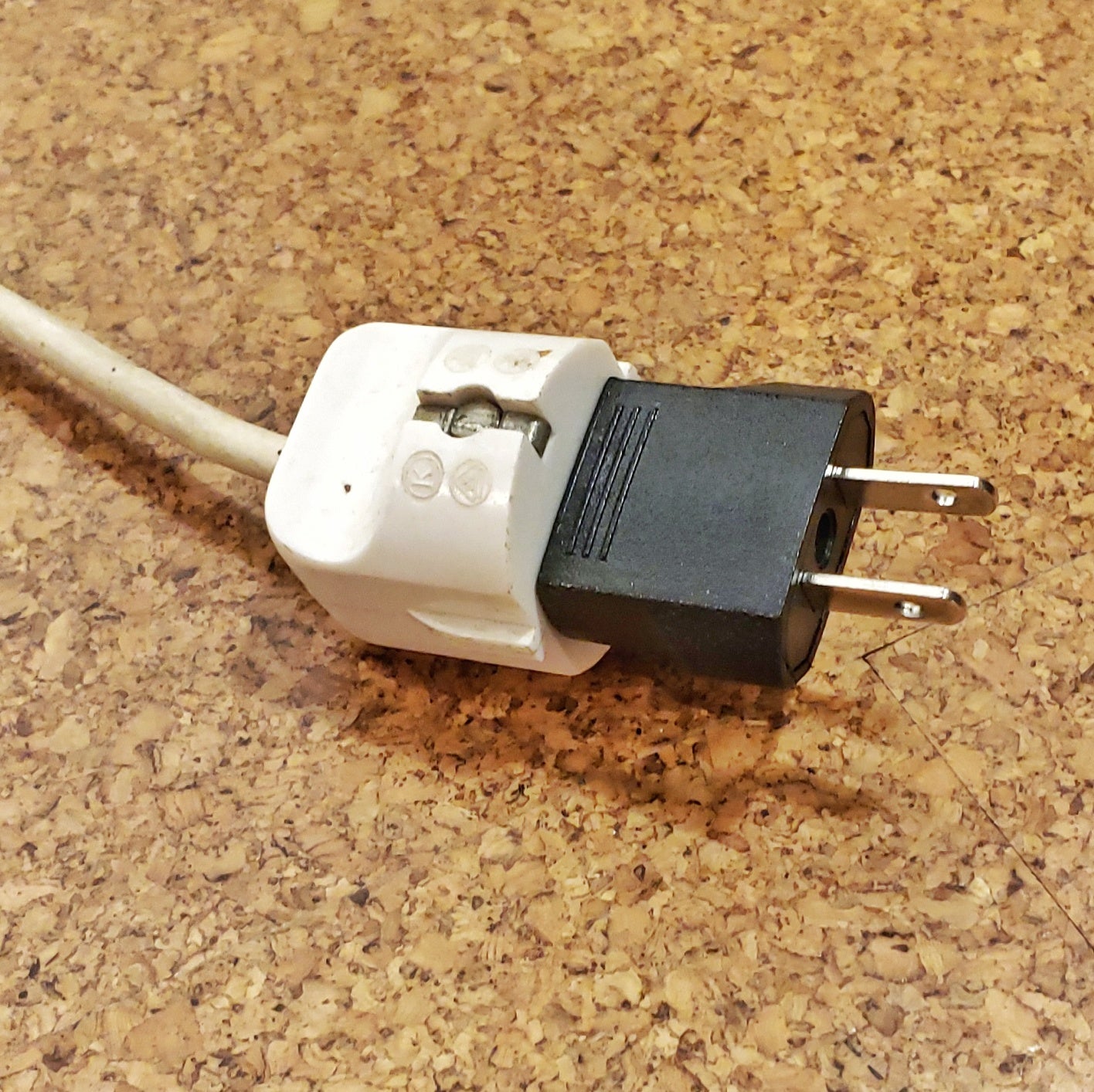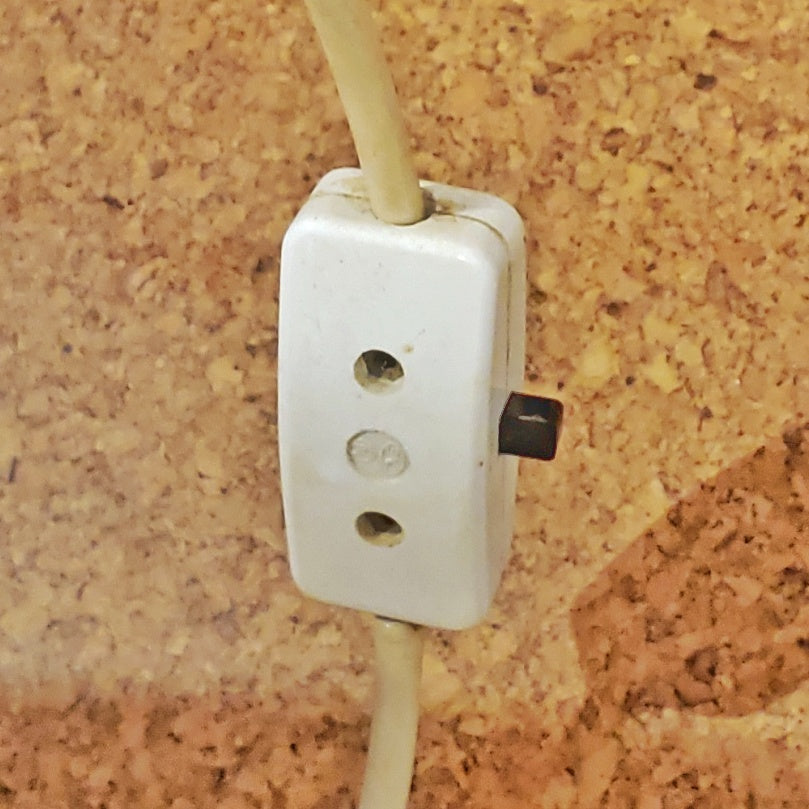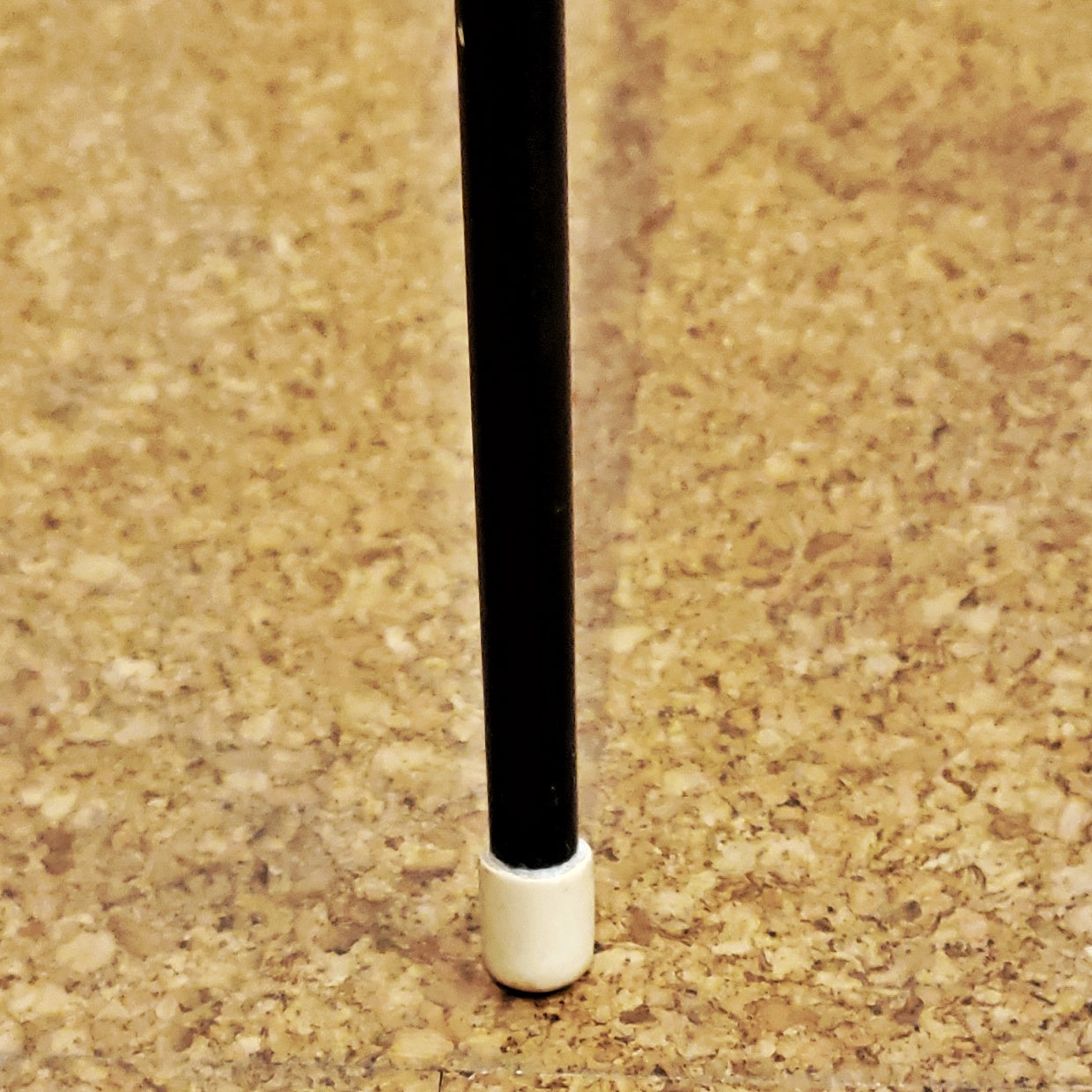 TRIPOD FLOOR LAMP WITH CONICAL FLORAL SHADE BY ARO-LEUCHTEN (GERMANY)
CONTACT US HERE ABOUT THIS ITEM.
A vintage 70s-era tripod floor lamp with a gracefully aged conical shade featuring an autumnal floral motif produced in Germany by Aro-Leuchte(n) GmbH.  A perfectly romantic accent lamp for a corner in the master bedroom or to provide a beautiful amber glow in the living room.  Possibly a night light for a young girl's bedroom. Currently wired with its original European-style plug, but sold with an adapter for the American market.
ARO-LEUCHTEN GmbH was founded in 1969 as a family business. It closed in 2006.  Unfortunately, there is not much to be found about the company. Today, the website is offline. The URL or web address was www.aro-leuchten.de.  Mister Matthias Arnold was the last managing director. The company specialized in lamps that looked similar to well-known lamps made of glass but theirs were made in acrylic.


Production Period – 1950-1959
Country of Origin – GERMANY
Condition – VERY GOOD (no defects; may show slight traces of use)
Plug – EUROPEAN
Height (in.) – 55.0
Depth (in.) – 12.0