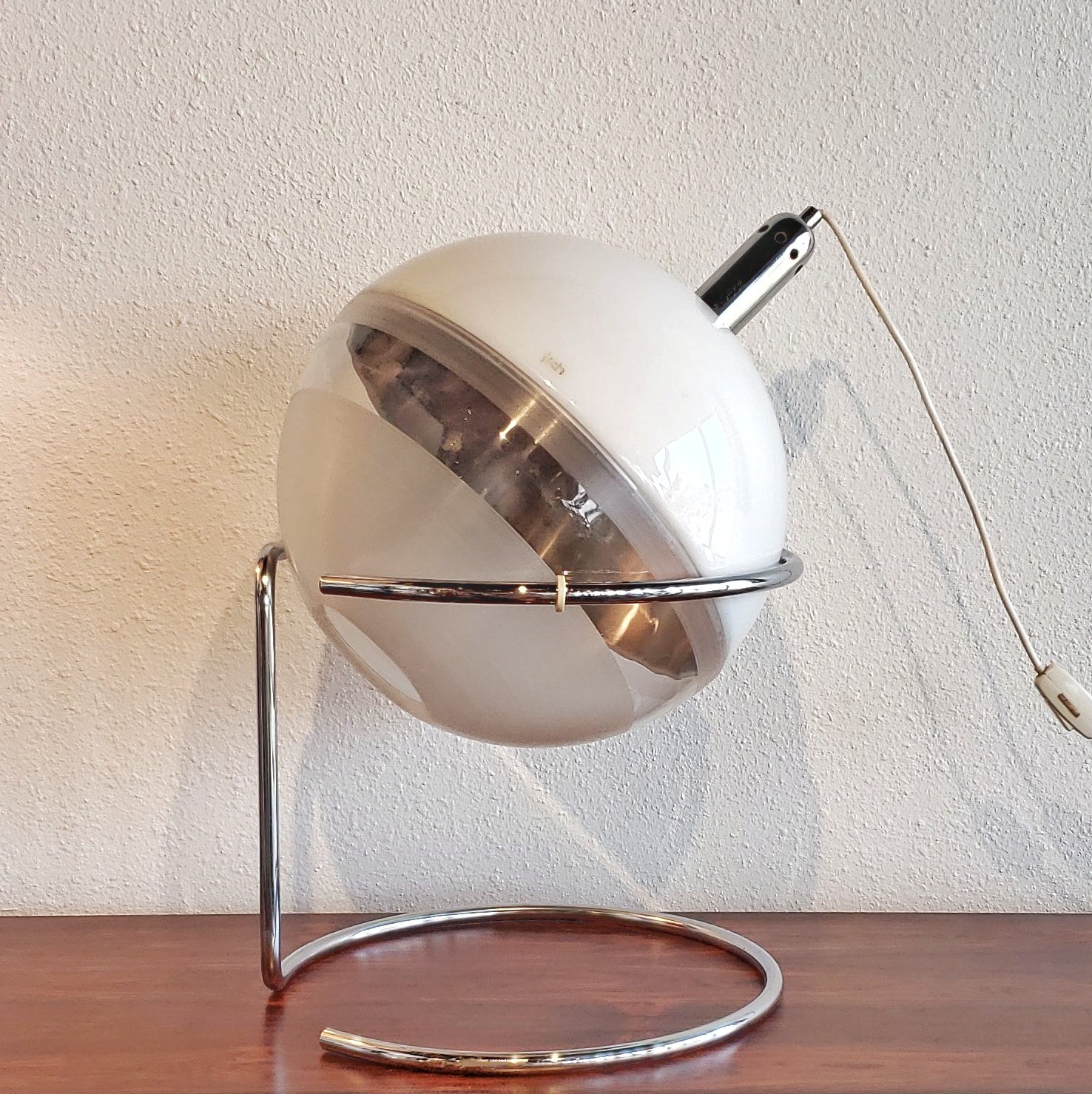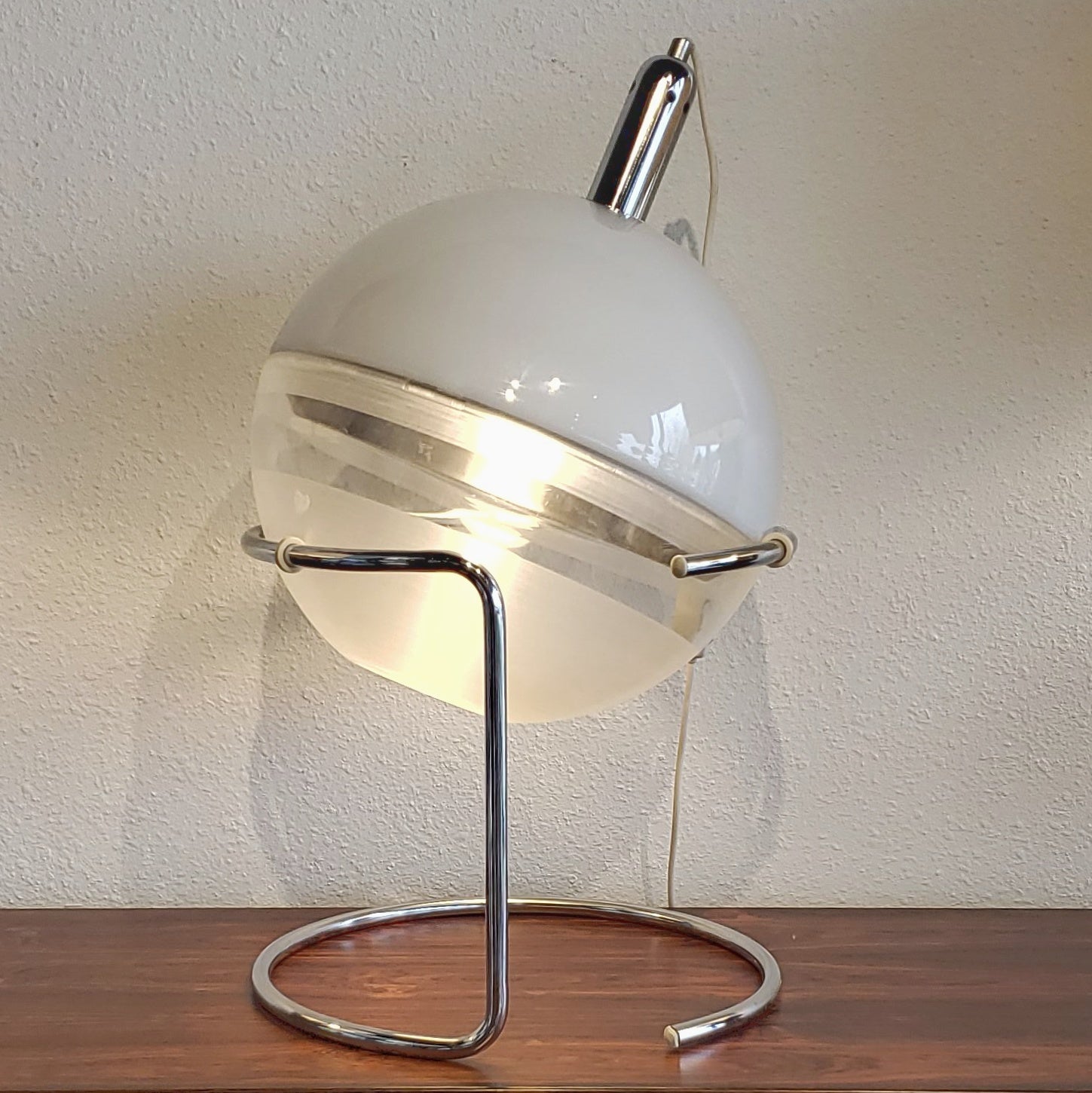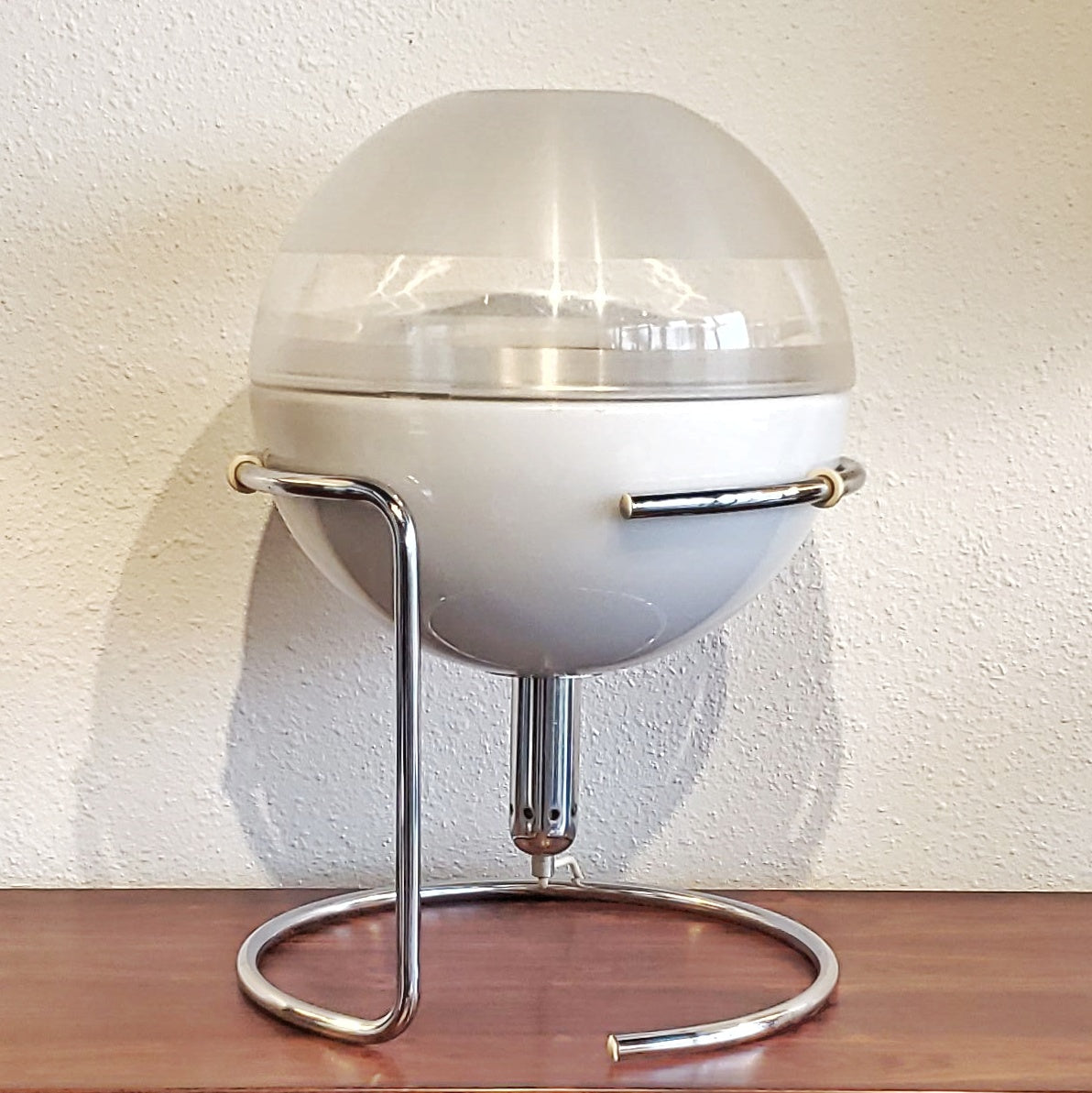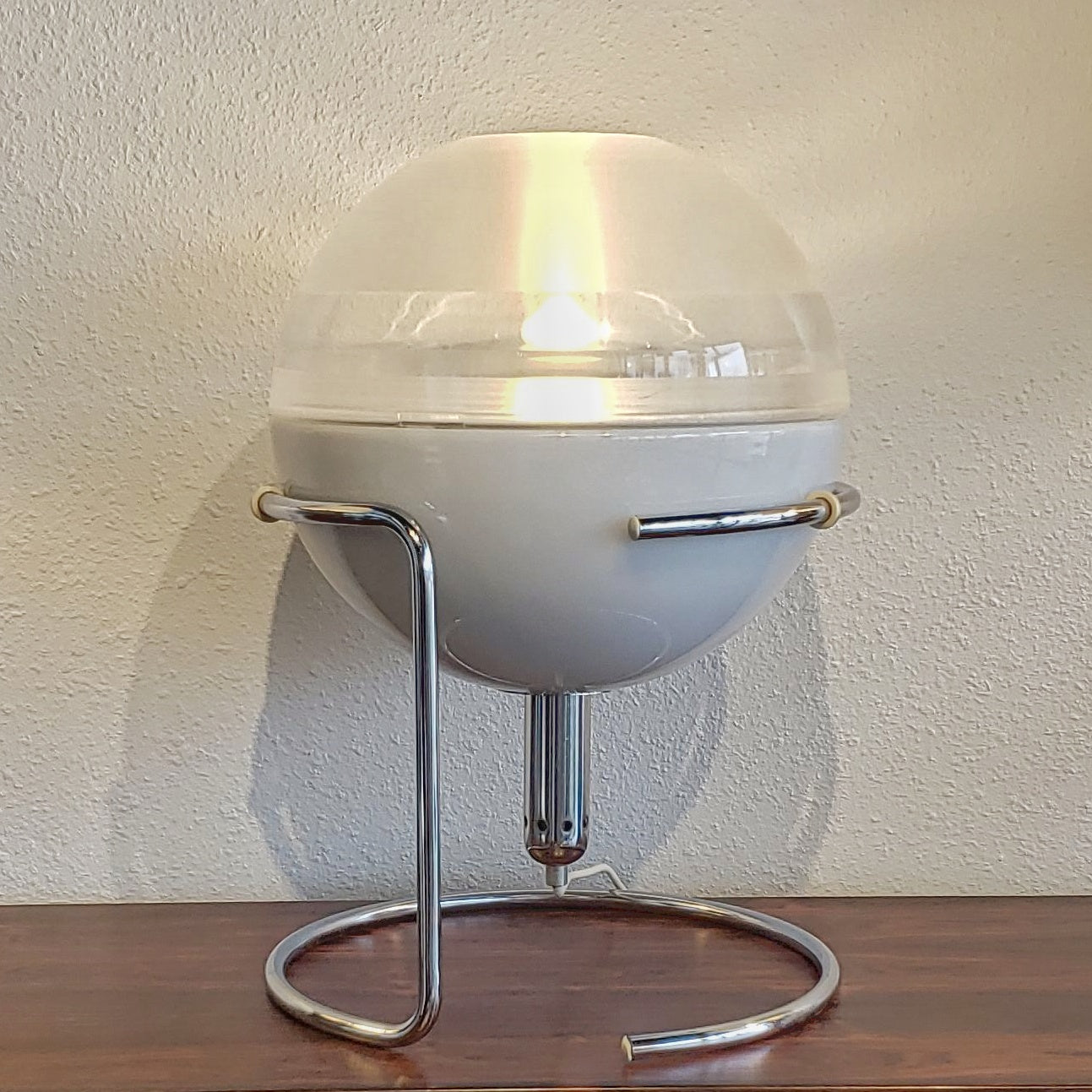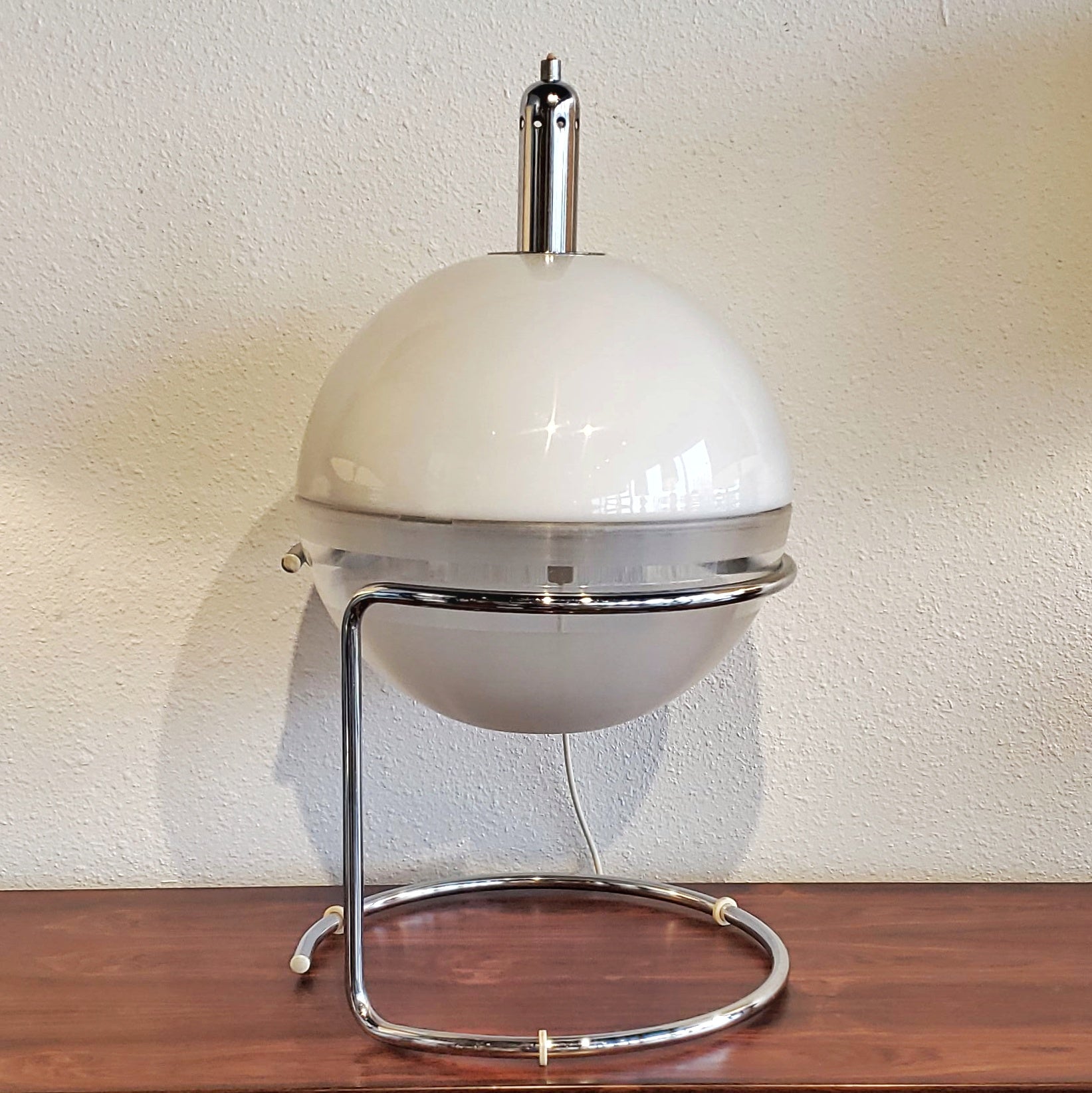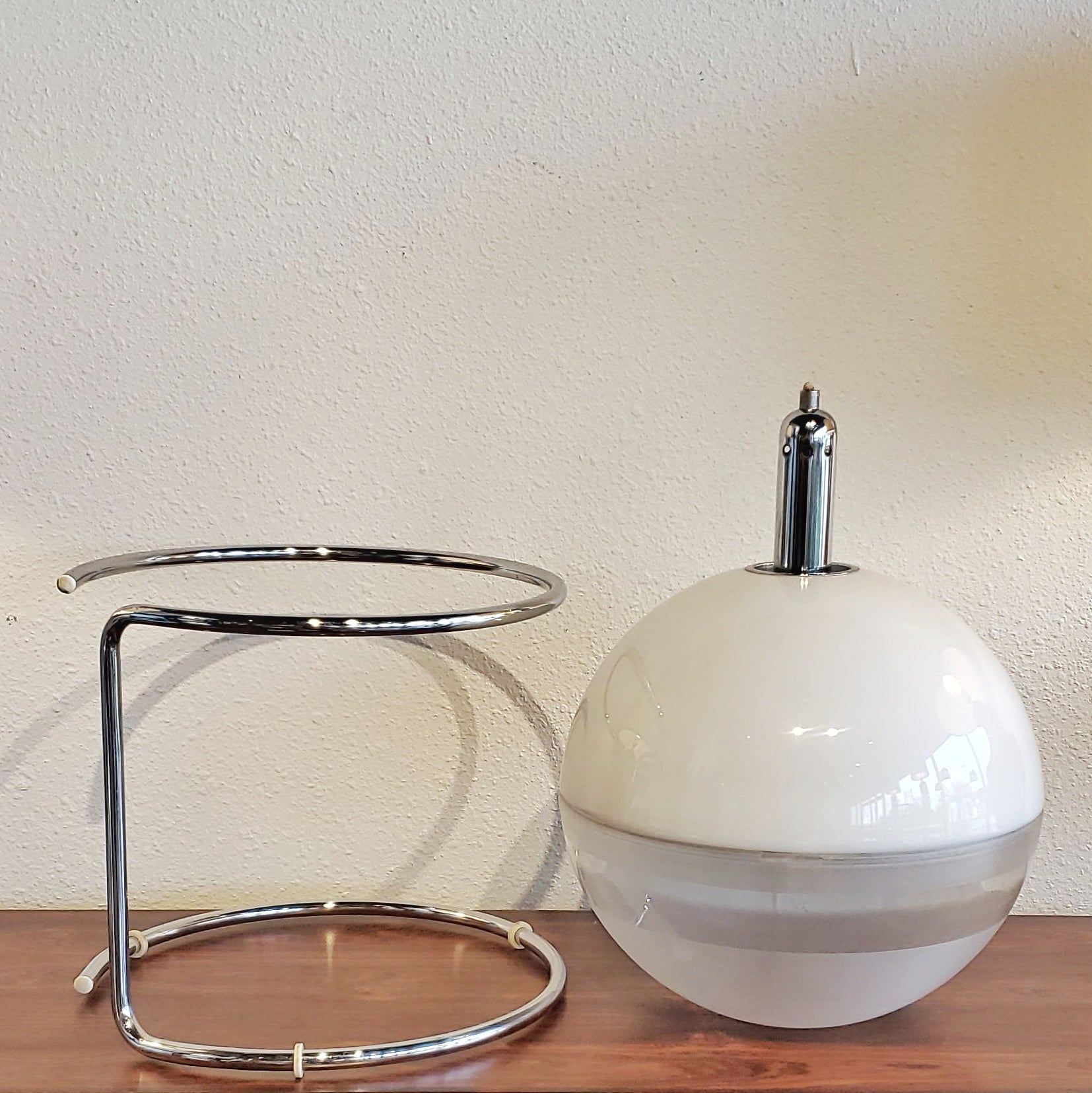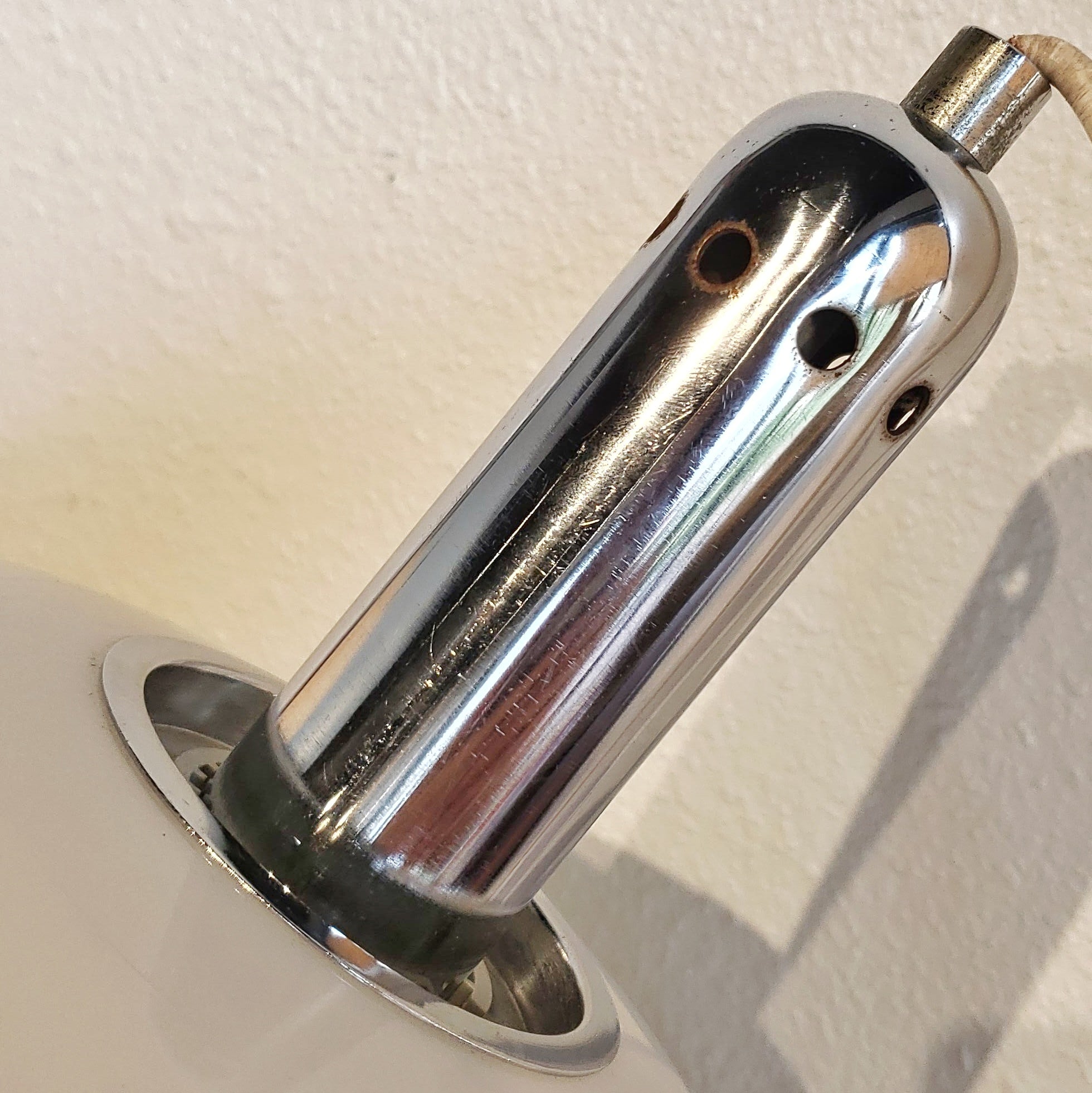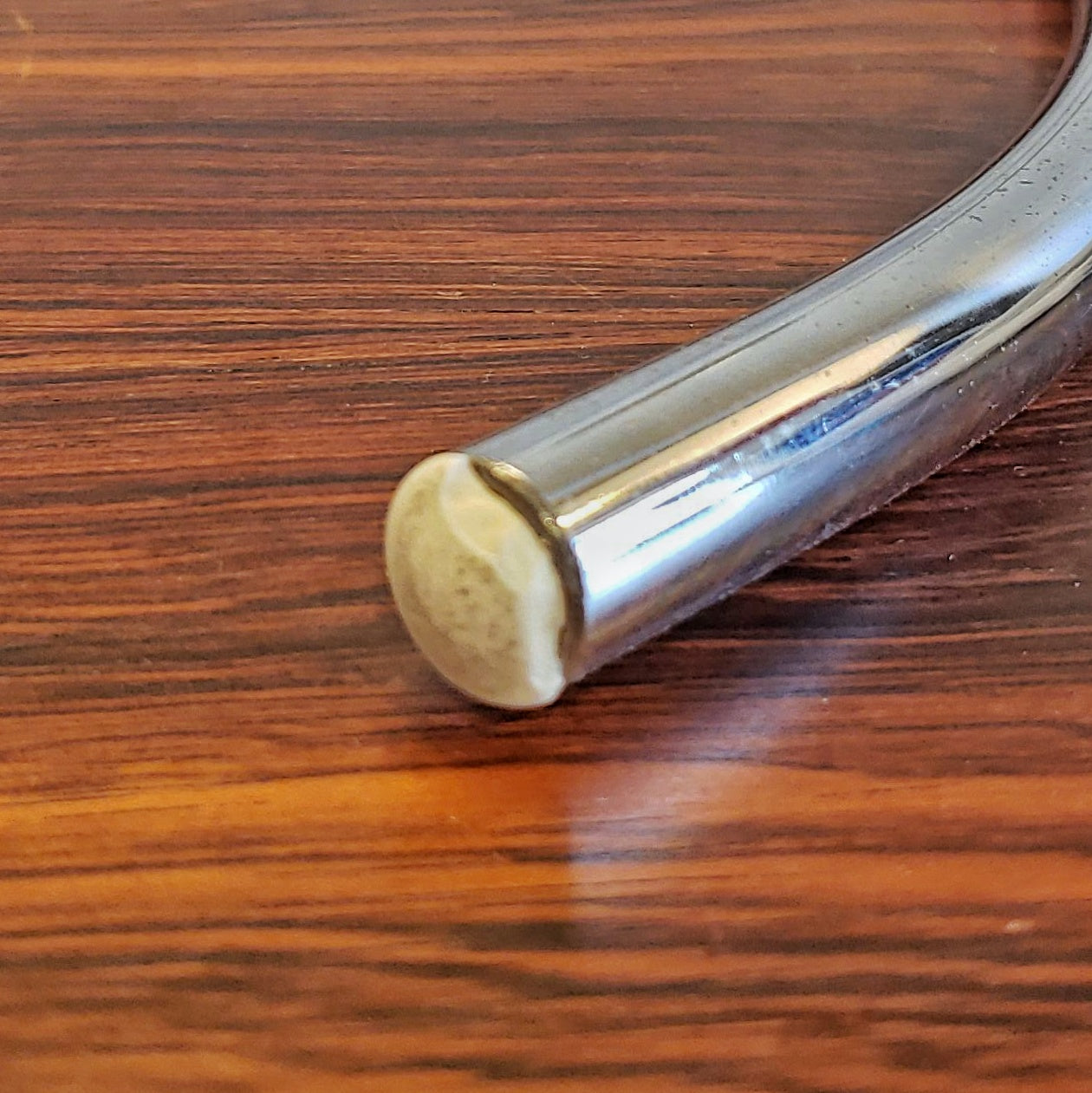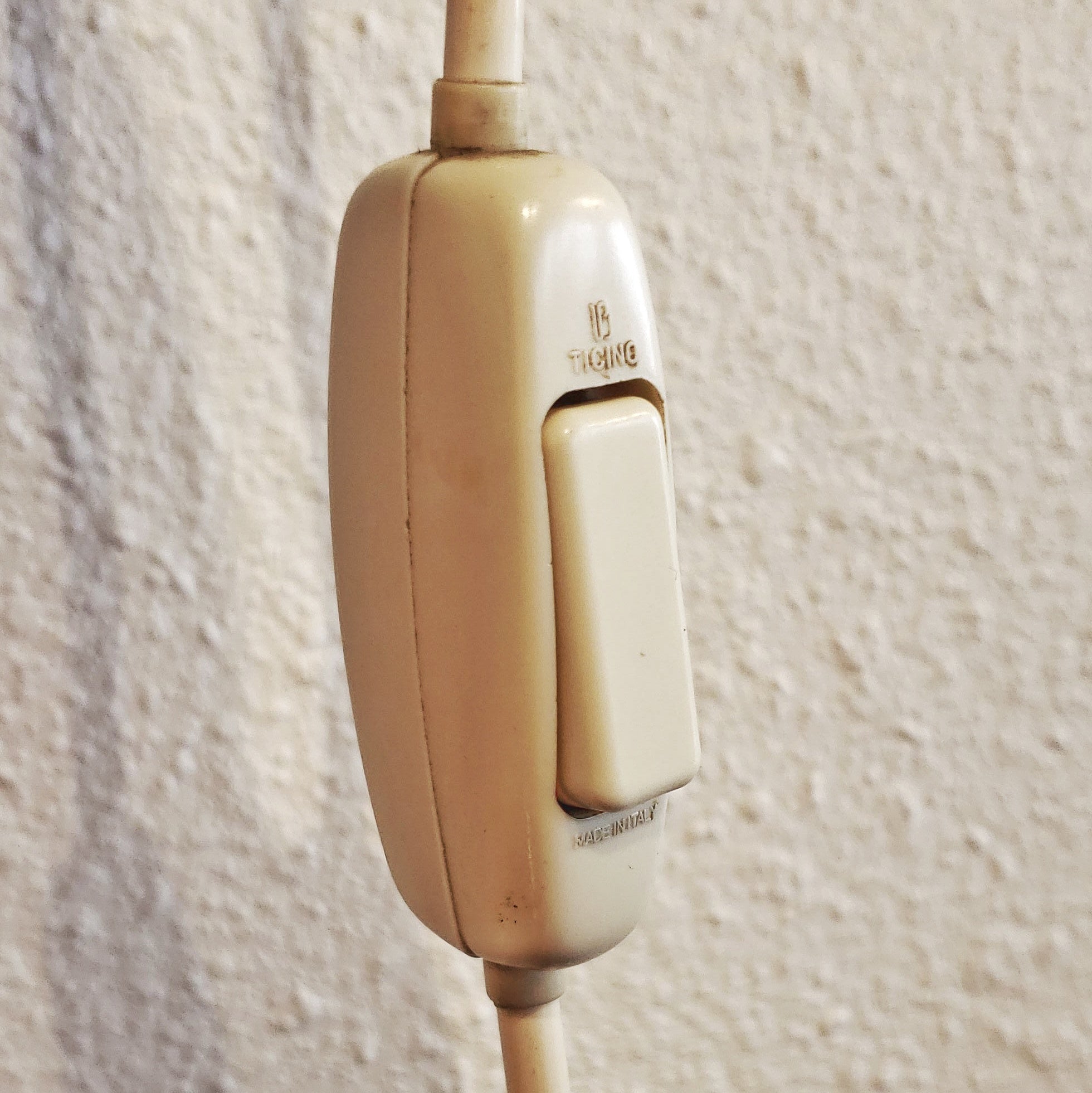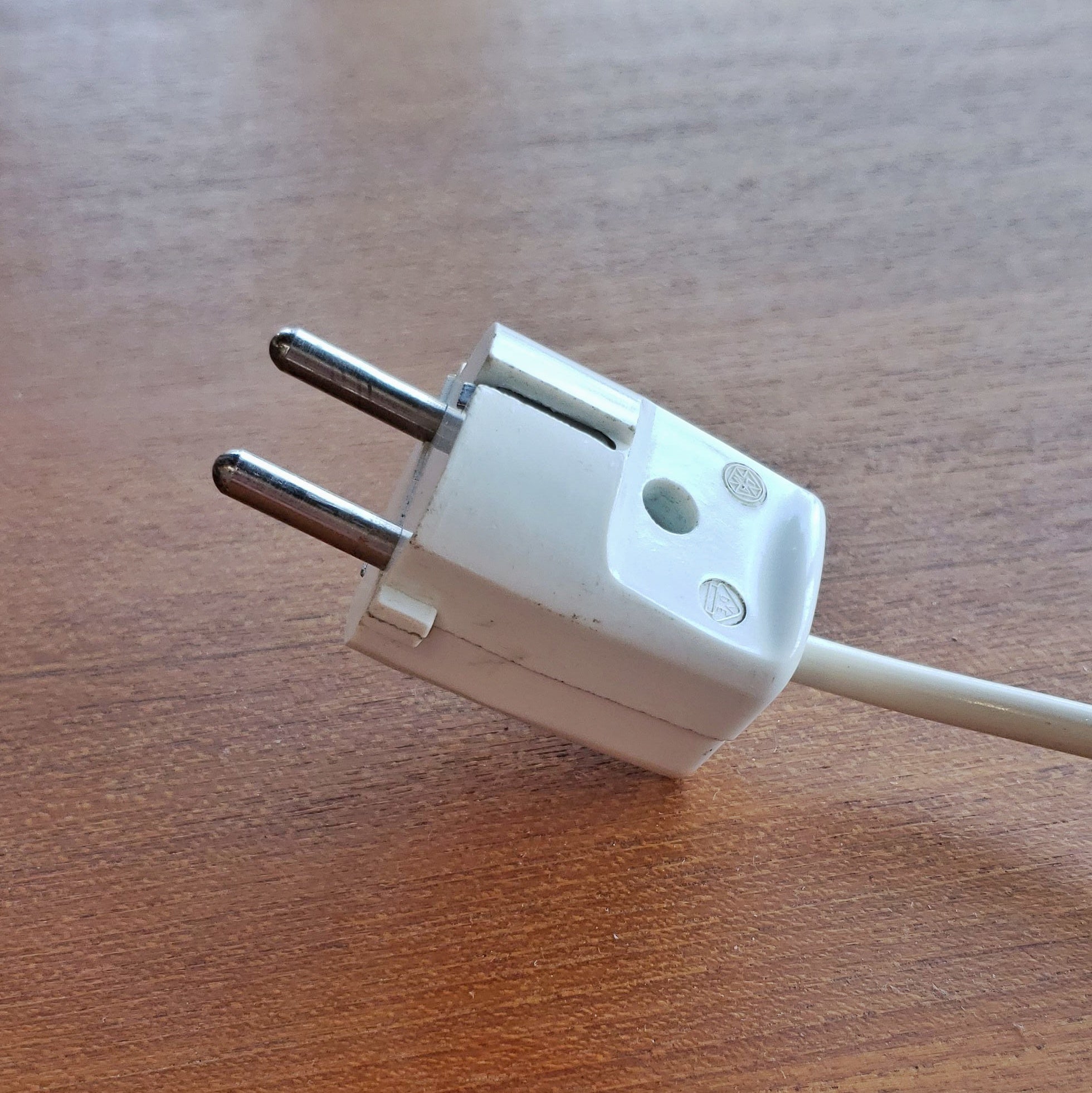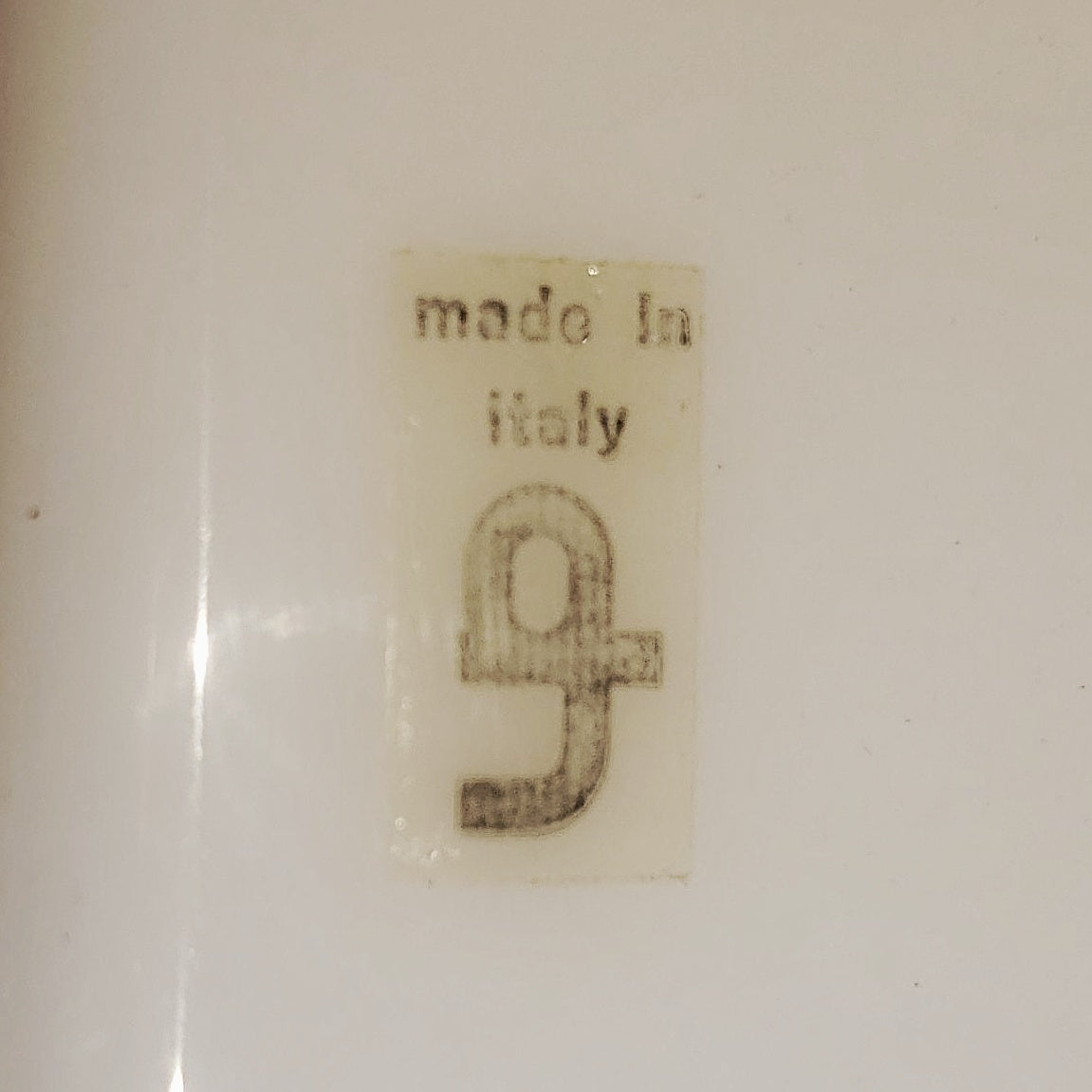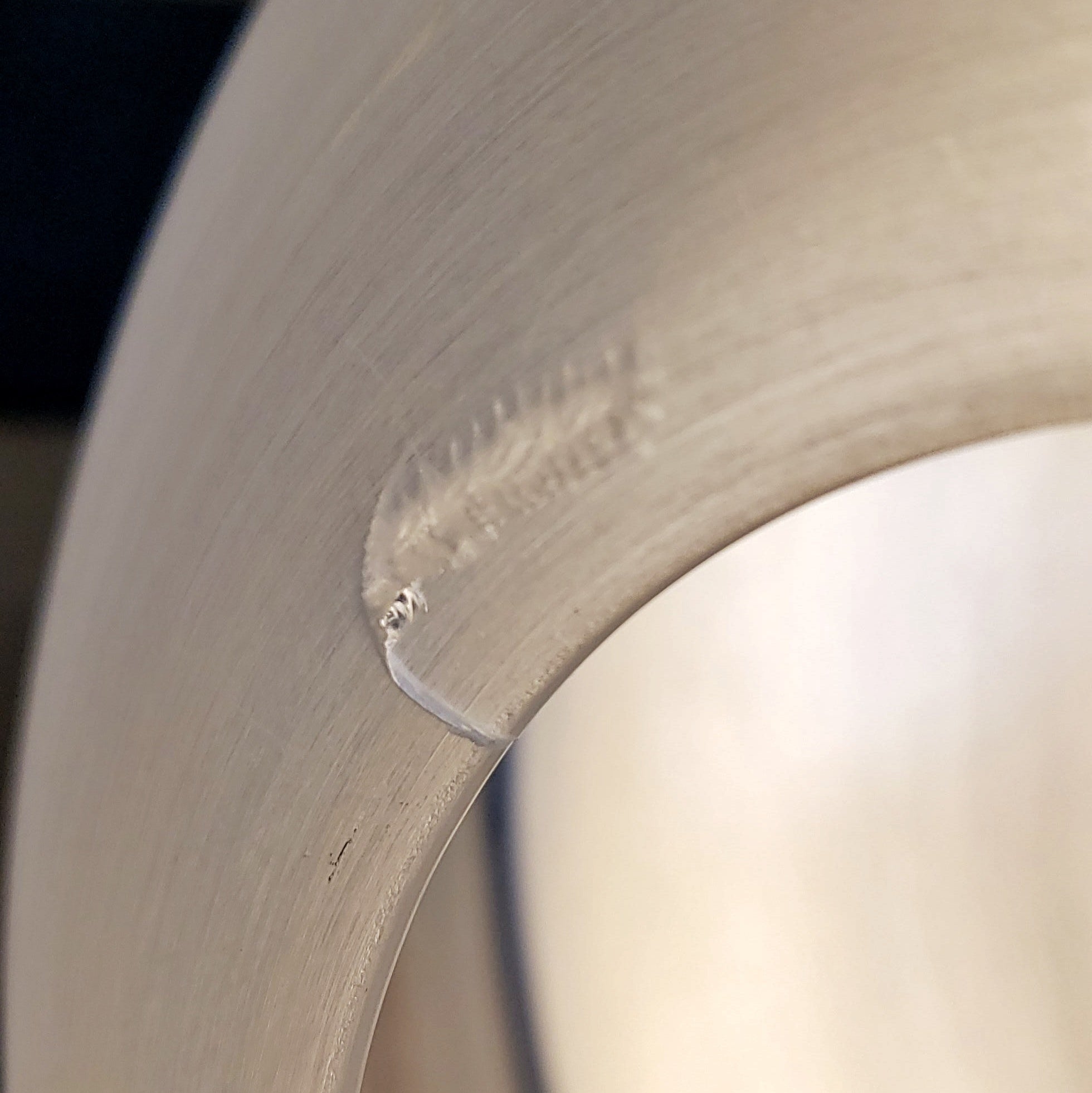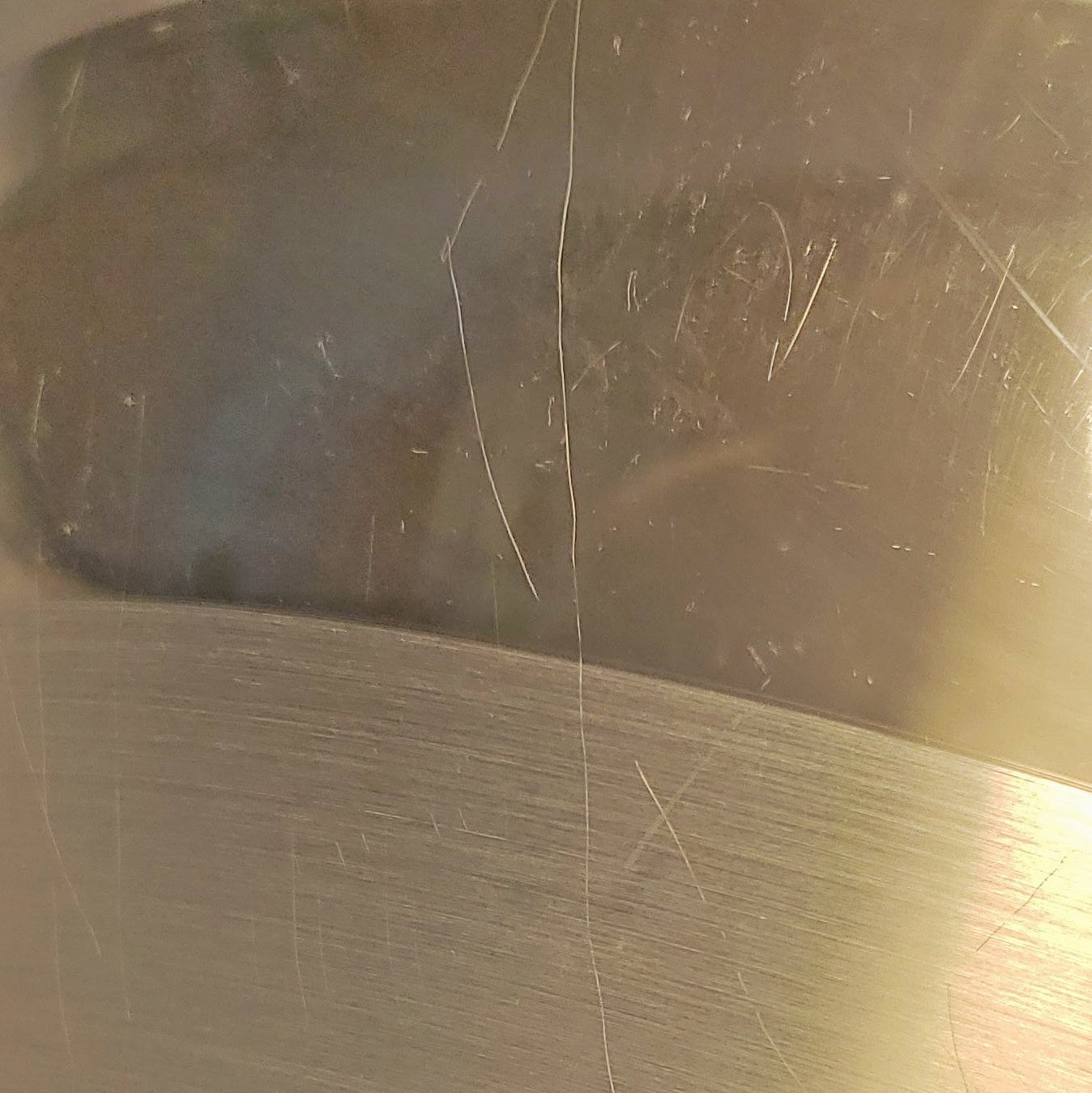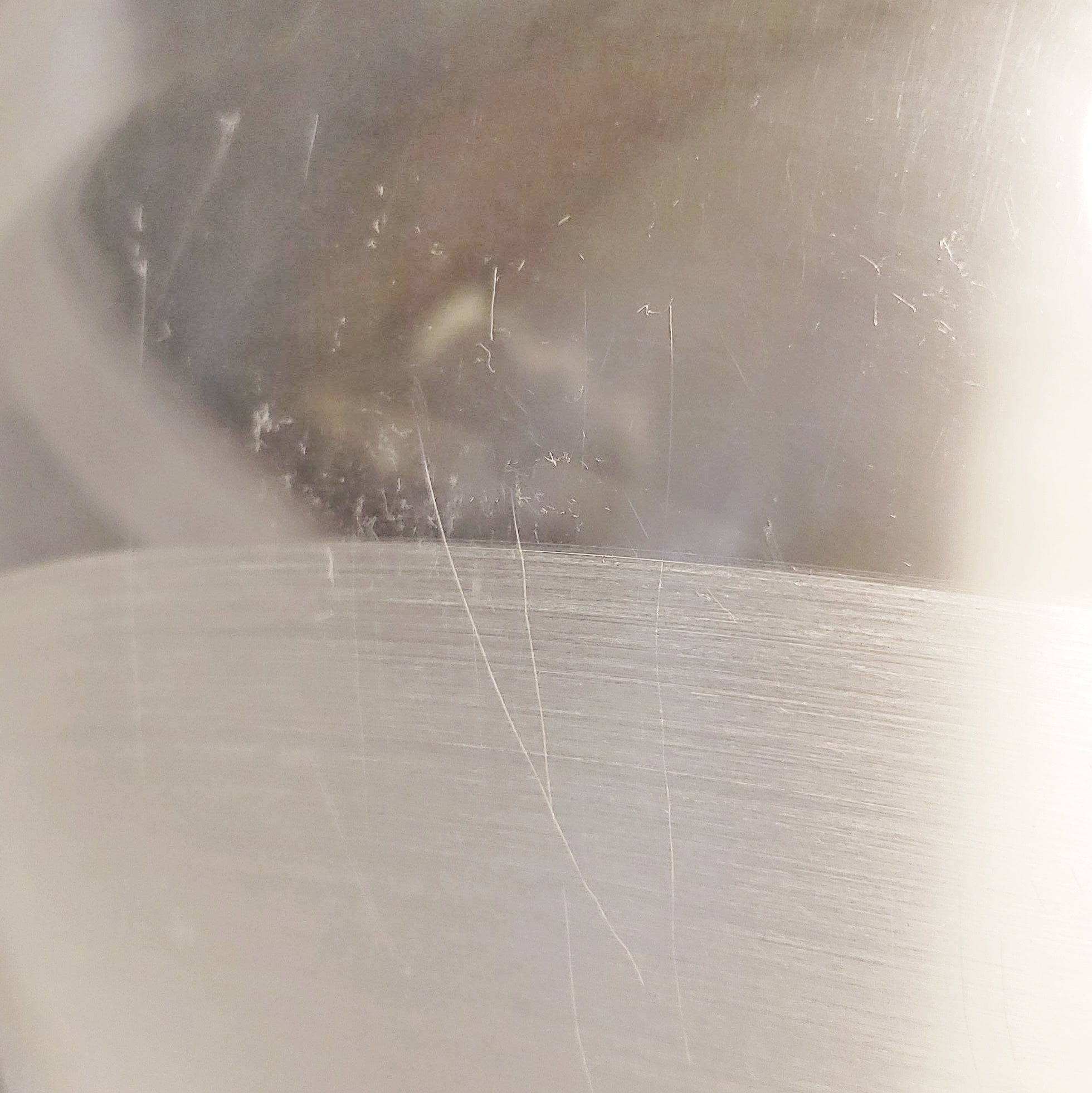 FABIO LENCI 'FOCUS' TABLE LAMP FOR HARVEY GUZZINI (RARE)
CONTACT US HERE ABOUT THIS ITEM.
A rare 'FOCUS' table lamp by italian designer Fabio Lenci circa 1967 (b. 1935), produced by Harvey Guzzini, and consisting of an adjustable clear and white translucent Perspex ball suspended in a separate chrome-plated tubular metal stand.  The lamp measures 59.7cm (23.5") high.  Manufactured by Guzzini, Italy.  Side of shade with manufacturer's decal.
FABIO LENCI was born in Rome in 1935 and graduated in 1953 with a degree in Industrial Technical Engineering.  After a few years of apprenticeship at the family construction company he completed his military service in the Air Force as a pilot, and since 1965, after working as a seller of modern furniture and an interior decorator, he followed his true passion, dedicating himself almost exclusively to industrial design. Over a career that has spanned more than  50 years he has designed about 700 items to full realization in various product fields. In 1962 he won the Fiera Trieste Prize for the design of a modular furniture system.  At the end of the 60s, he associated himself with the fledgling Italian lighting company Guzzini when they approached him to design a series of lamps for them.  That relationship would last almost six years, during which time he created a number of iconic designs with names like 'Focus', 'Brighittta' and 'Lampione'.  He was also the first to use low voltage halogen in a lamp design he called 'Lucciola' (firefly).  The table lamp he called 'Brighittta' (which he named after his wife) was produced by a process in which a single sheet of acrylate was thermoformed into the desired shape and electrified.  One of the Guzzini brothers became interested in other possible applications of this process and the idea came to use the same material to make bathtubs, spas and shower enclosures.   At that time bathtubs were made of cast iron and porcelain, so the idea of using lightweight acrylic was quite novel.  The resulting collaboration between Lenci and Guzzini resulted in the formation of a new company called Teuco Guzzini which manufactured solid surface bathtubs, showers, and shower enclosures out of this new lightweight material.   It quickly became a great success that revolutionized the industry and won both Lenci and Guzzini numerous prestigious awards.
Some of Fabio Lenci's projects have been exhibited around the world in settings such as the Museum of Modern Art in New York, the Philadelphia Museum and the Beijing Museum of Design.  Some of the bathroom designs that were made by FRAU and TEUCO, were chosen to represent Italian design at the "WORLD EXPO 1988" exhibition held in BRISBANE (Australia). Other awards come from ADI selections for the Compasso D'Oro with products made by TEUCO. At the end of 1970s he took a break to sail for more than a year between the Mediterranean and the Atlantic on a trimaran he designed and built together with his wife Birgitta and friends.  On his return he formed Studio Lenci together with his daughters Maela and Juna, and then Lenci Design SRL which became a well-articulated structure of designers, engineers, architects and graphic designers, supported by a laboratory for industrial prototyping and model making. The company therefore evolved from a professional studio to a prototyping company serving the industry called LENCI MODELS s, a.s. Their work ranges from industrial design to the powerboat, aeronautics and light transport sector up to the interest in research and experimentation and construction of urban electric vehicles. The latest project, currently under prototype development, is an ultralight amphibious aircraft, called FL08 now in the final testing phase of the second prototype. Lenci taught Industrial Design at IED in the 70s, at QUASAR then at SAPIENZA from 2005 to 2008.  In 2016 he was awarded the prestigious Compasso d'Oro prize which honored more than fifty years of his career.

| | |
| --- | --- |
| Designer | Fabio Lenci |
| Manufacturer | Guzzini |
| Design Period | 1960 to 1969 |
| Year of Production | |
| Production Period | 1960 to 1969 |
| Country of Manufacture | Italy |
| Identifying Marks | This piece has an attribution mark |
| Style | Vintage, Mid-Century, Industrial, Design Classics, Italian Modern, Minimalist, Modernist, Space Age |
| Detailed Condition | Good — This vintage item remains fully functional, but it shows sign of age through scuffs, dings, faded finishes, minimal upholstery defects, or visible repairs. |
| | The vendor has confirmed this piece is in working order. |
| Restoration and Damage Details | Heavy signs of use, Several scratches, One small crack to plastic |
| Plug Type | European Plug (up to 250V) |
| Product Code | |
| Materials | Chrome Plating, Plastic, Perspex, Tubular Steel |
| Color | Clear, silver, white |
| Width | 15.0 inch |
| Depth | 15.0 inch |
| Height | 23.5 inch |