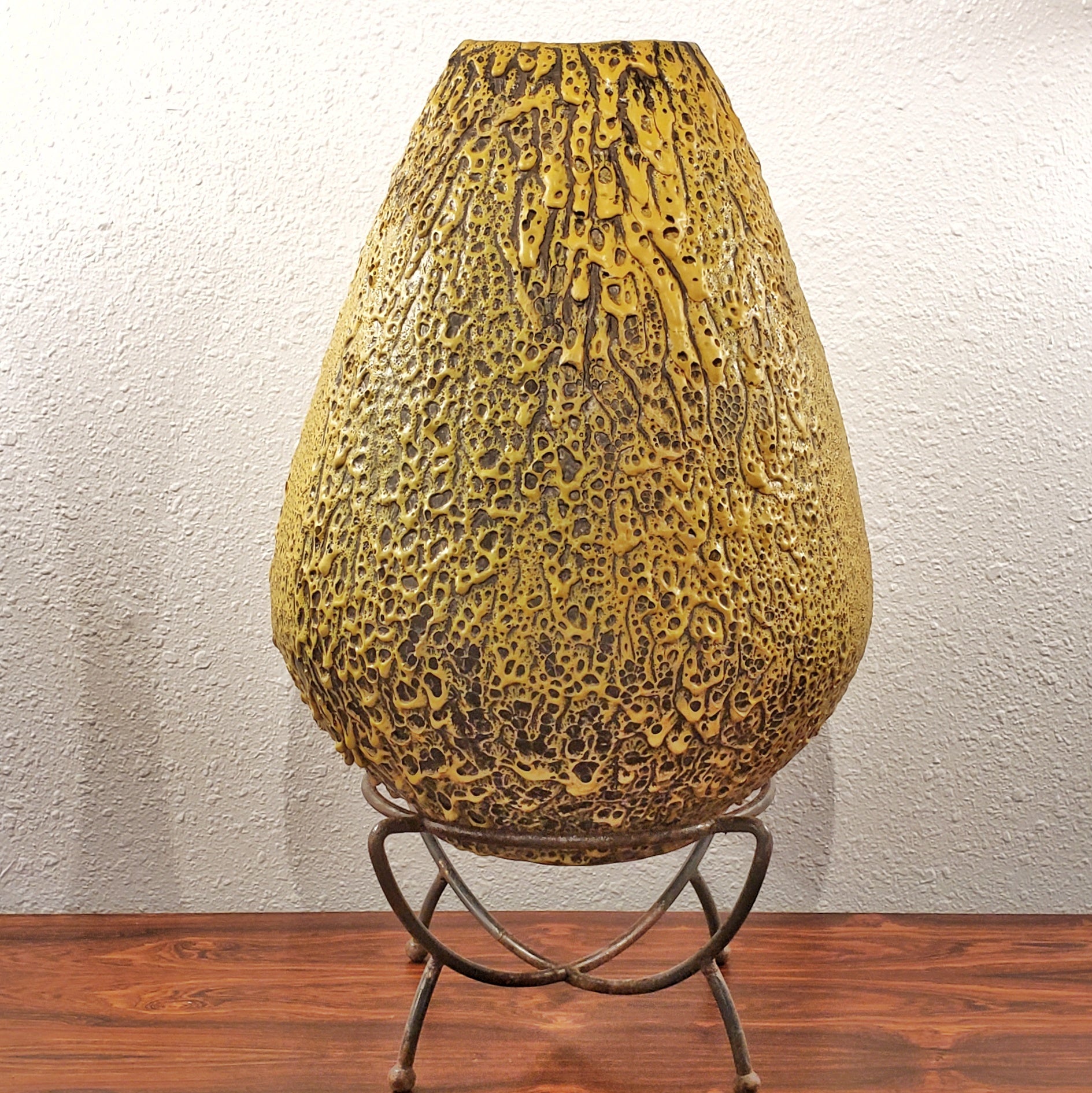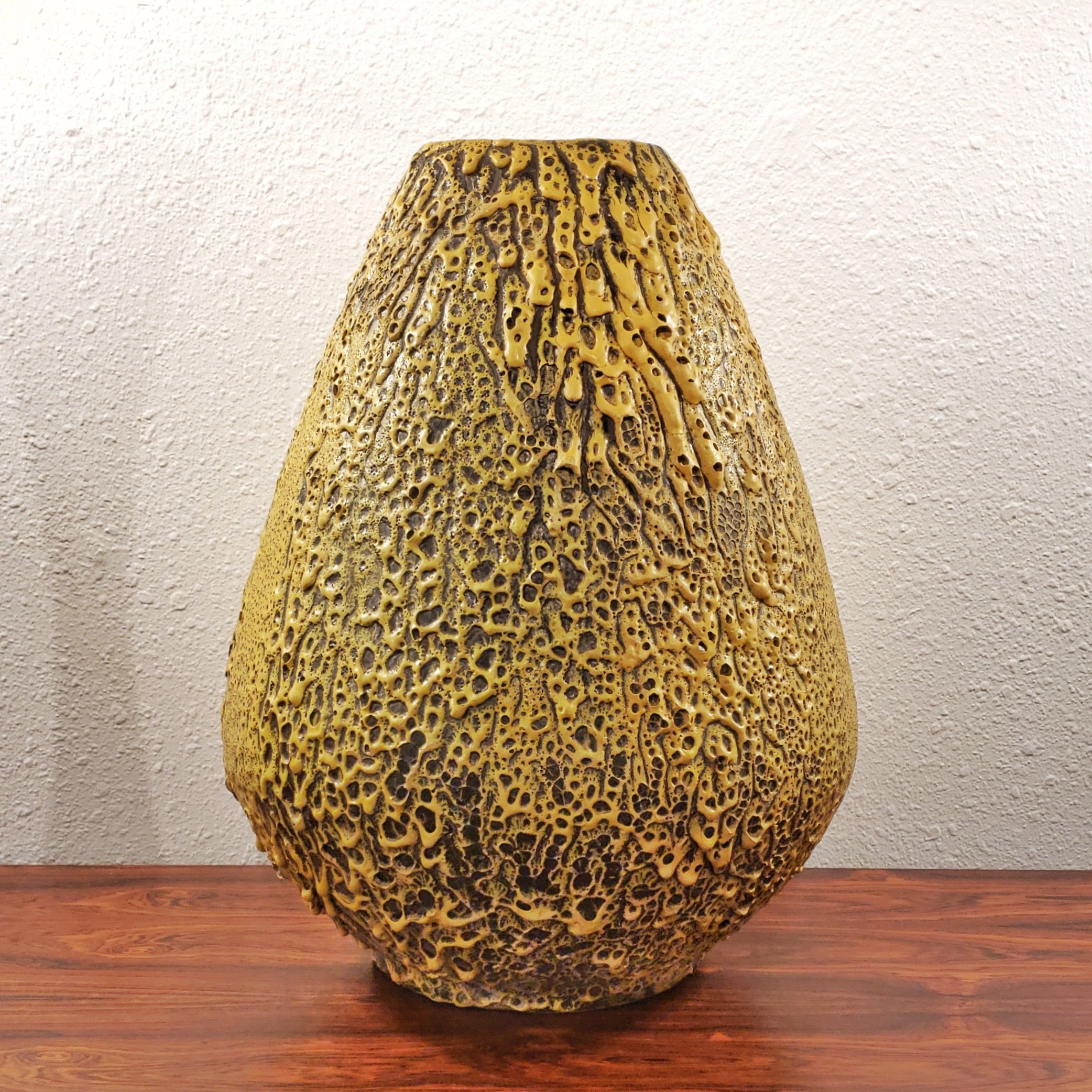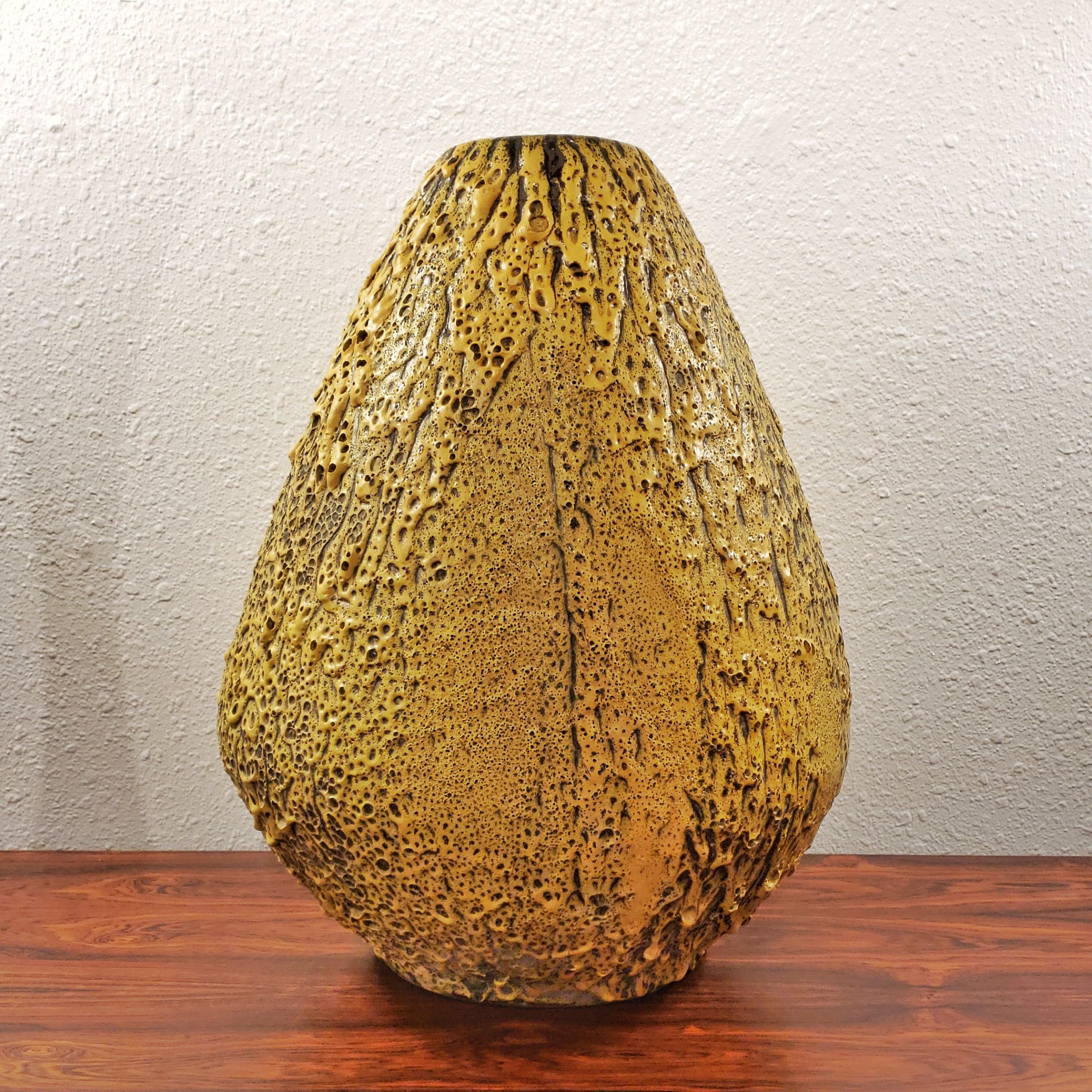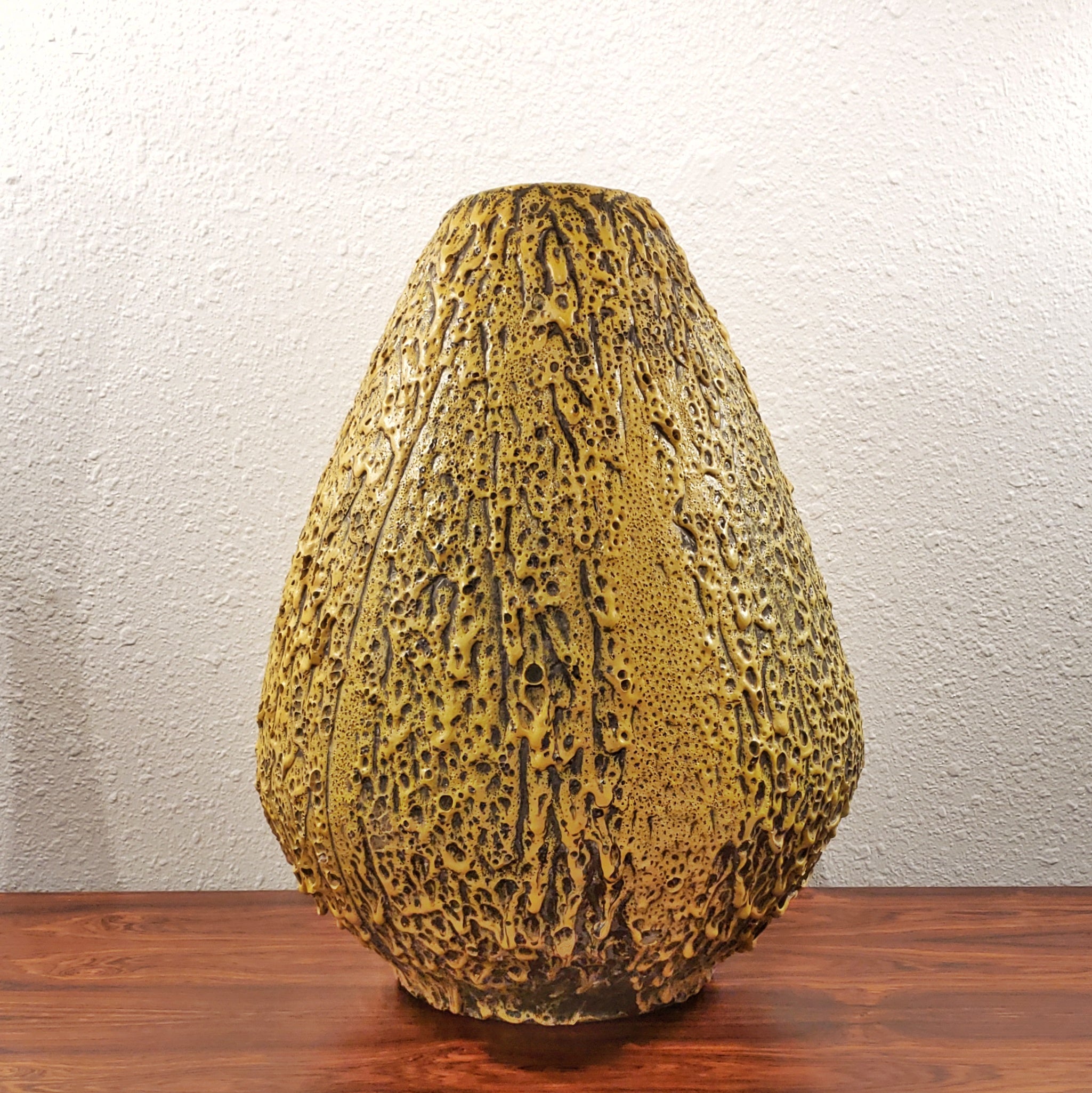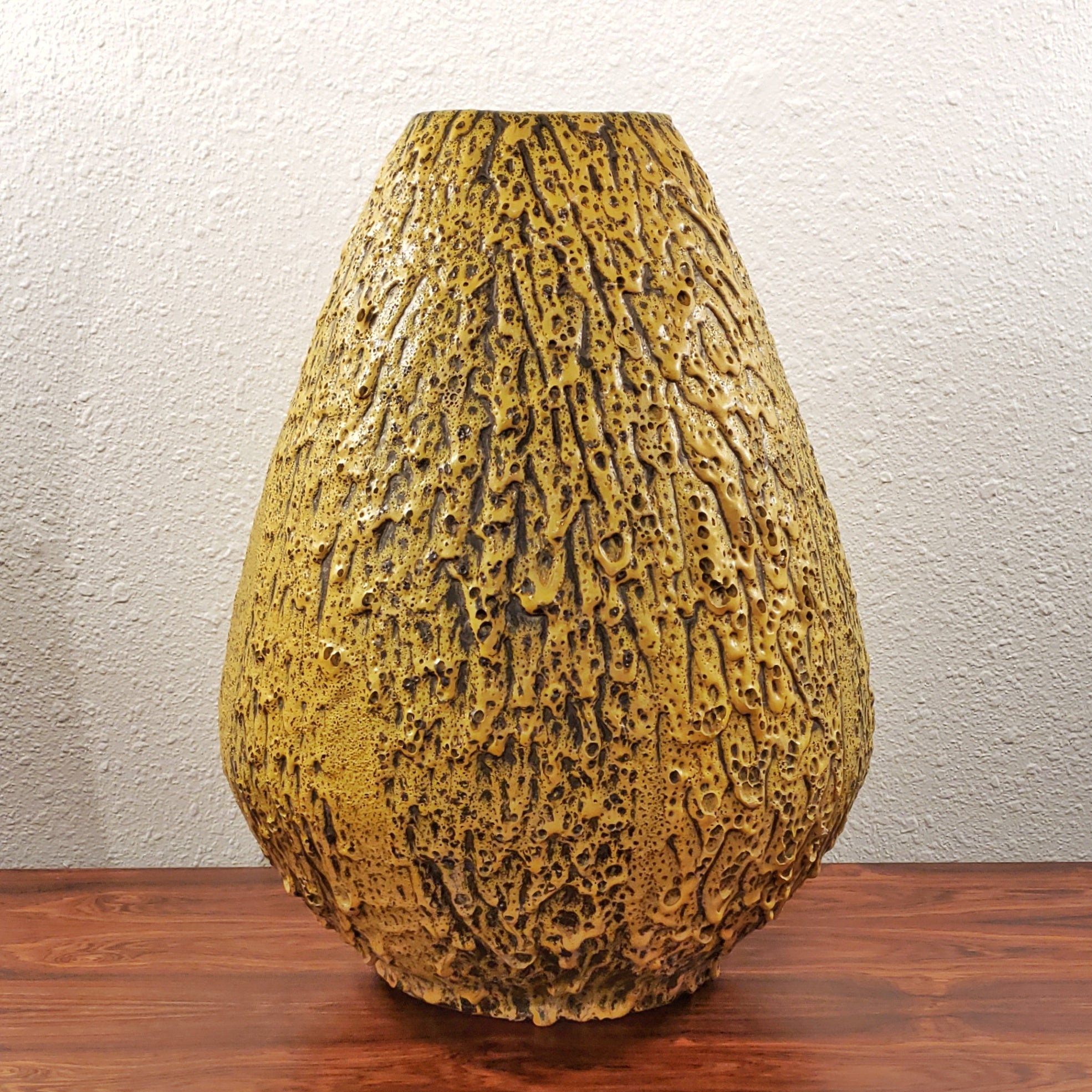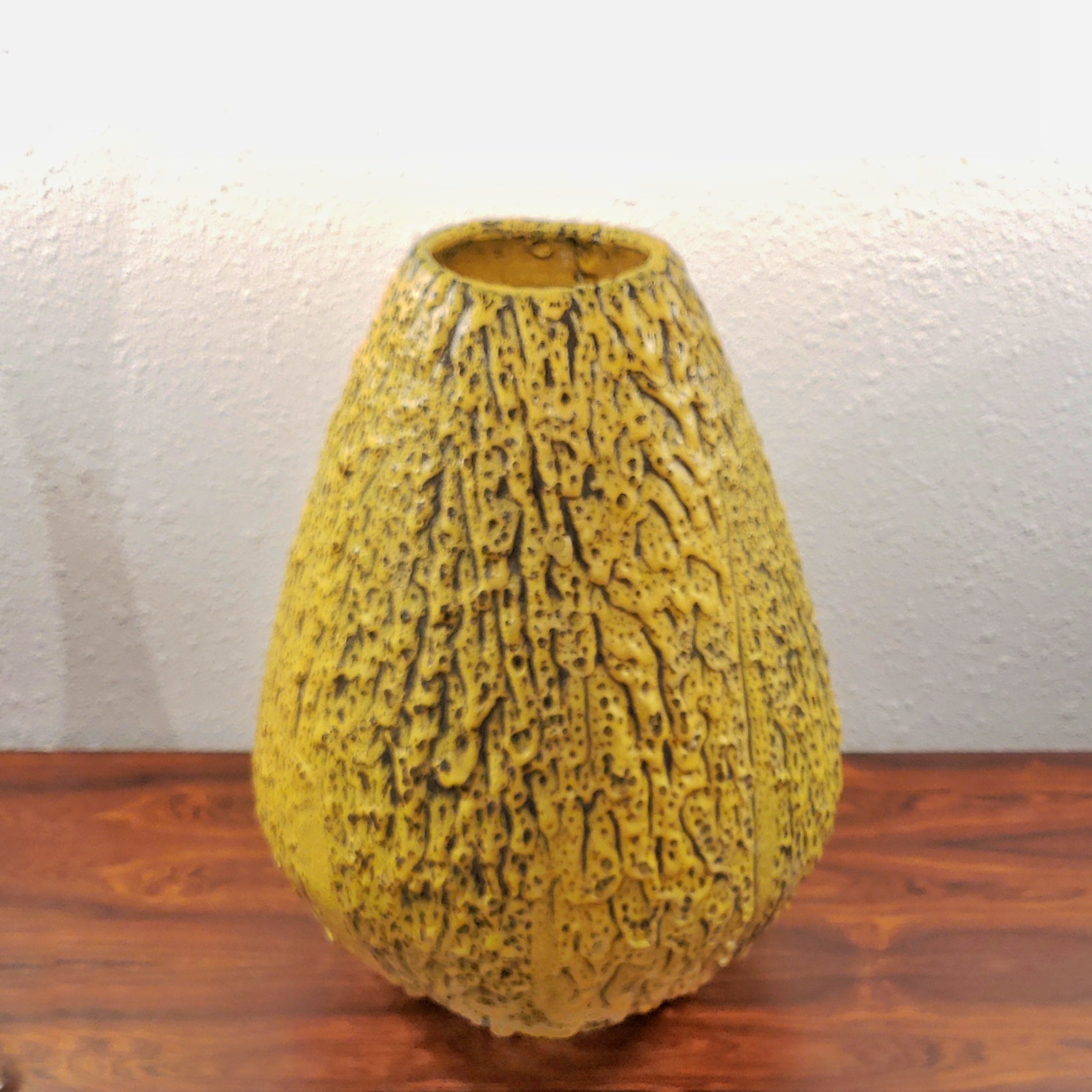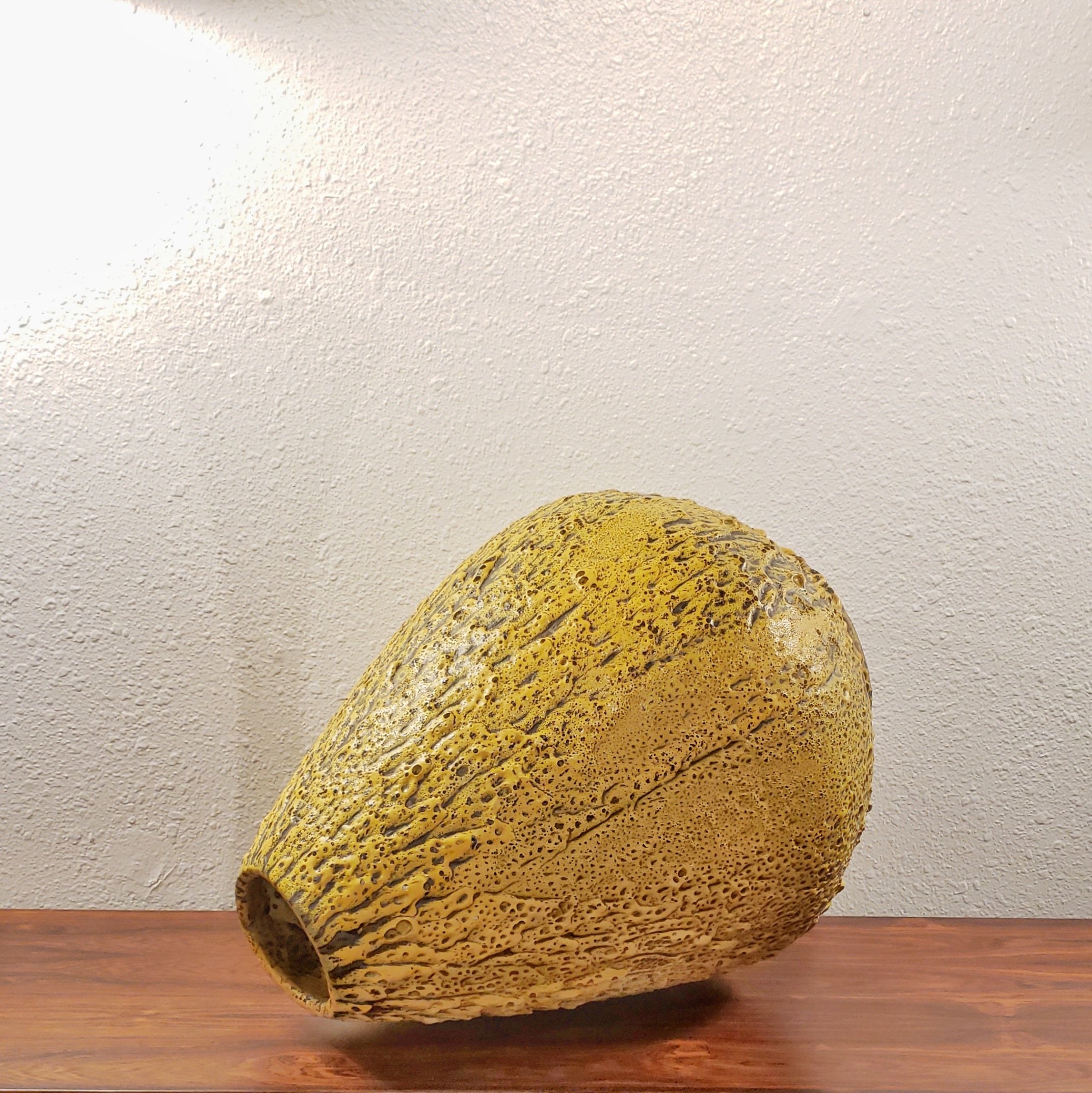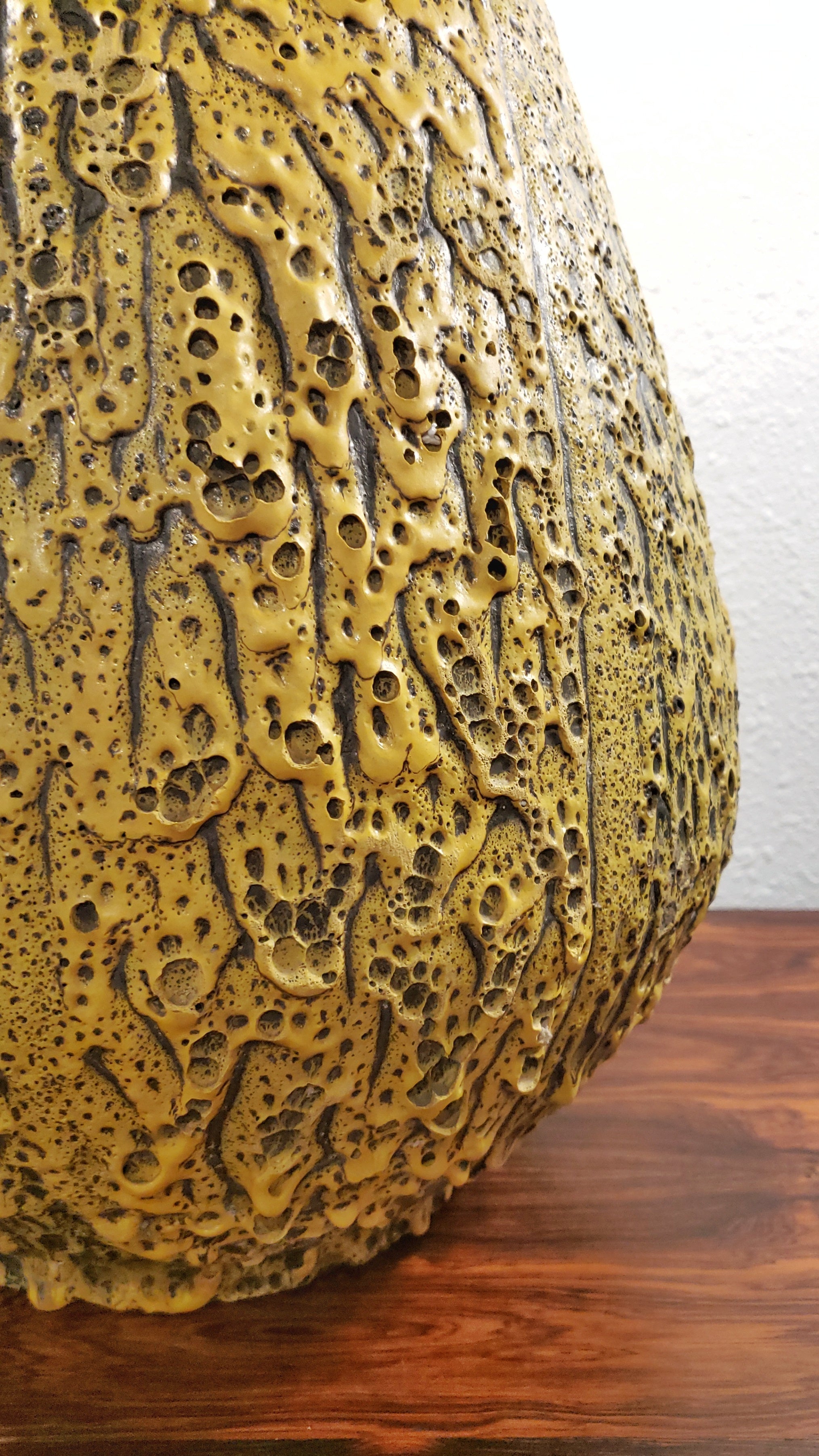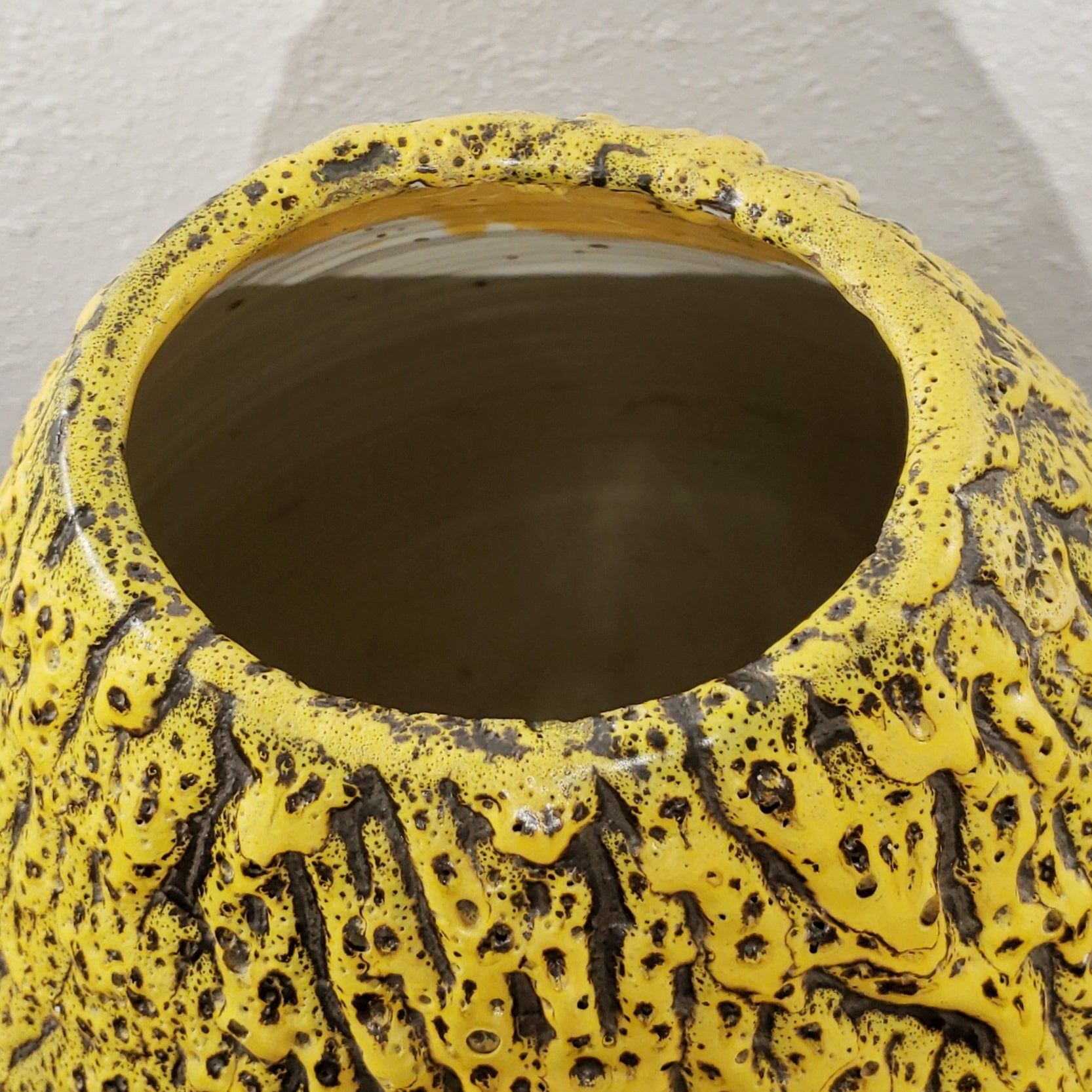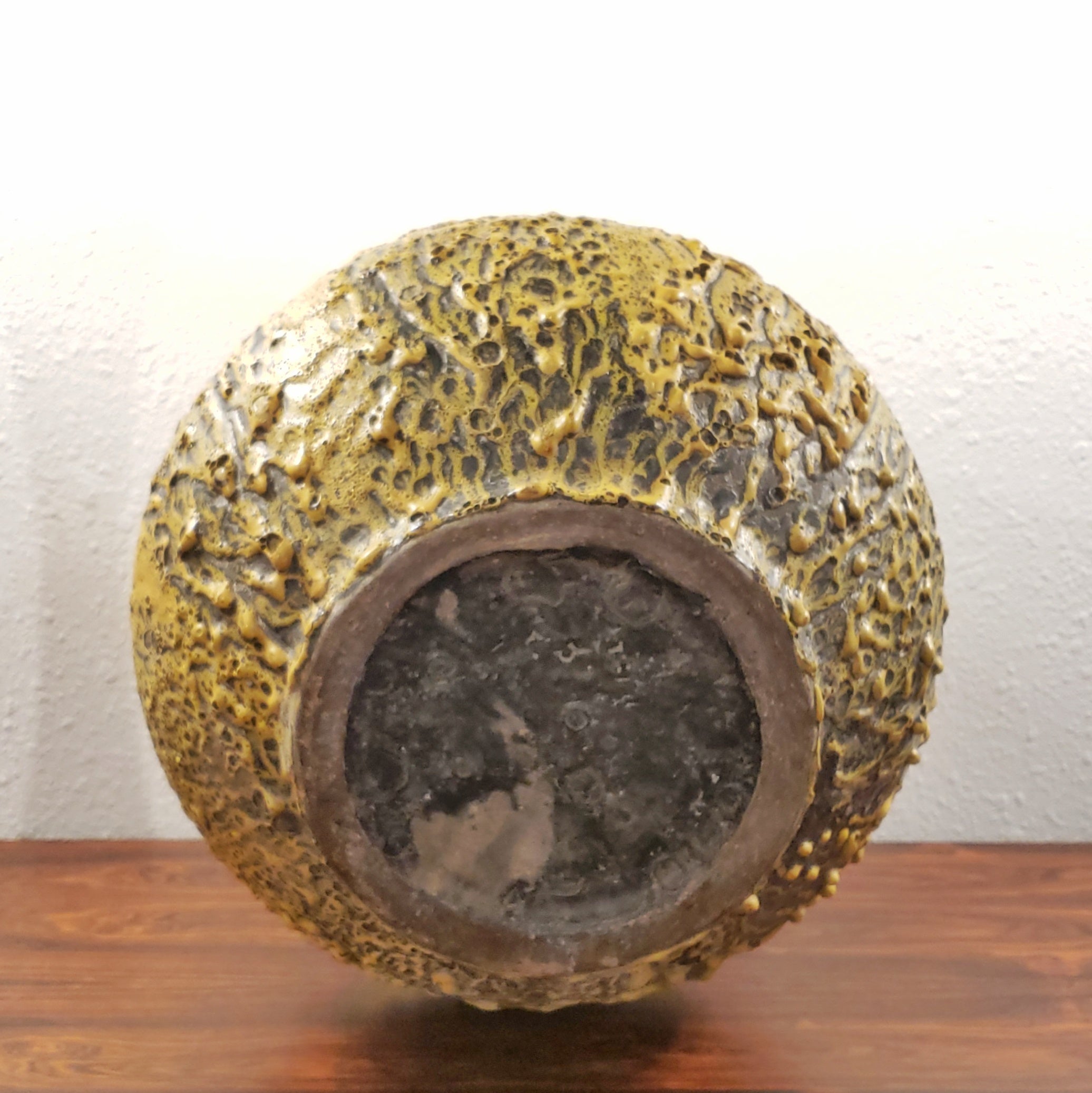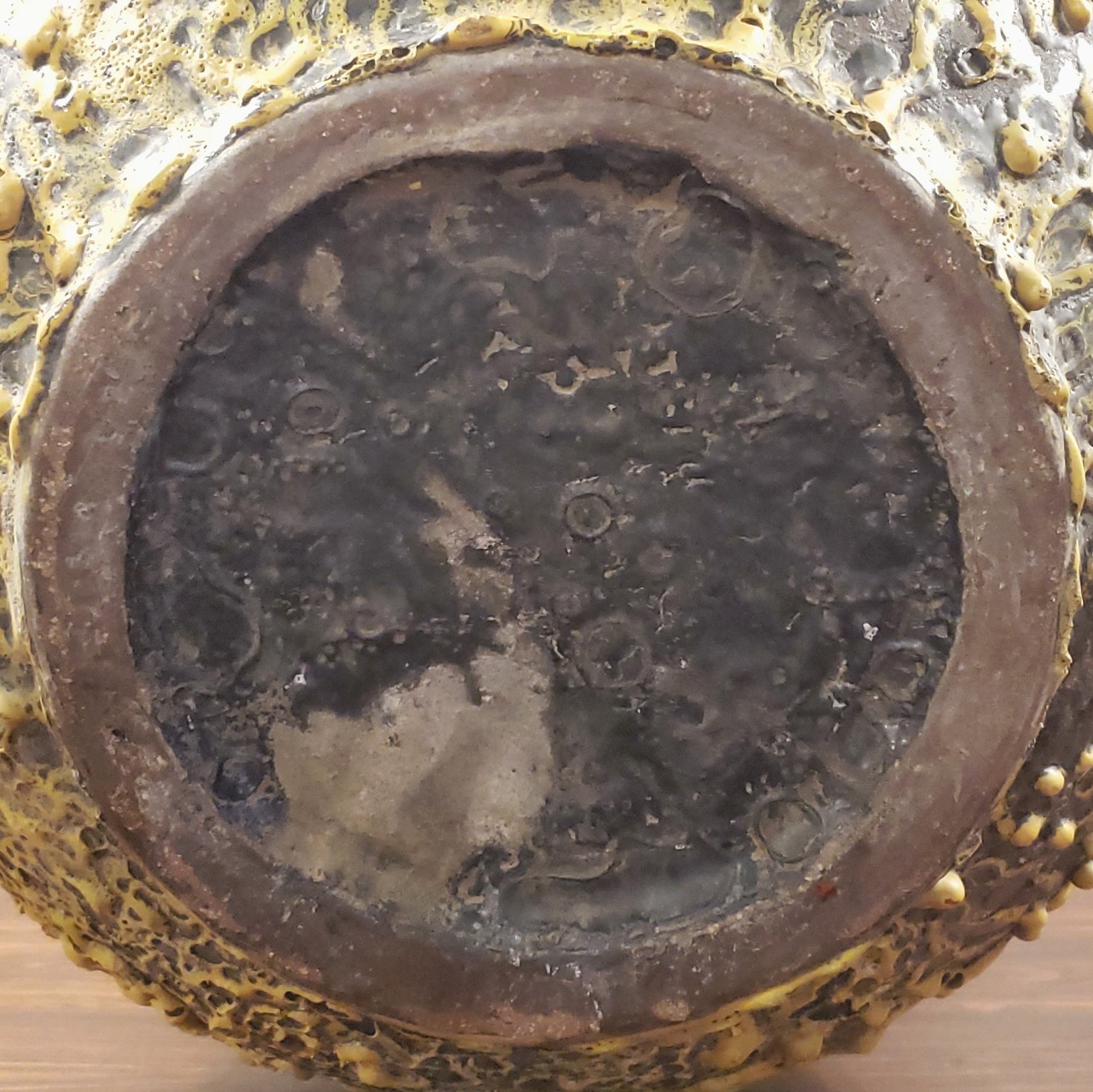 GIANT FAT-LAVA STUDIO FLOOR VASE WITH STAND
CONTACT US HERE ABOUT THIS ITEM.
An enormous, studio pottery fish-mouth floor vase with a thick, yellow, fat-lava glaze flowing over a black ground.  The vase itself measures approximately 51 cm tall and is unsigned.  The stand adds about 15 cm to the overall height (66 cm total).
Production Period – 1965-1974
Country of Origin – WEST GERMANY
Materials – CERAMIC, METAL
Colors – YELLOW, BLACK
Condition – VERY GOOD (no defects; may show slight traces of use)
Height (cm) – 51.0
Diameter (cm) – 40.0