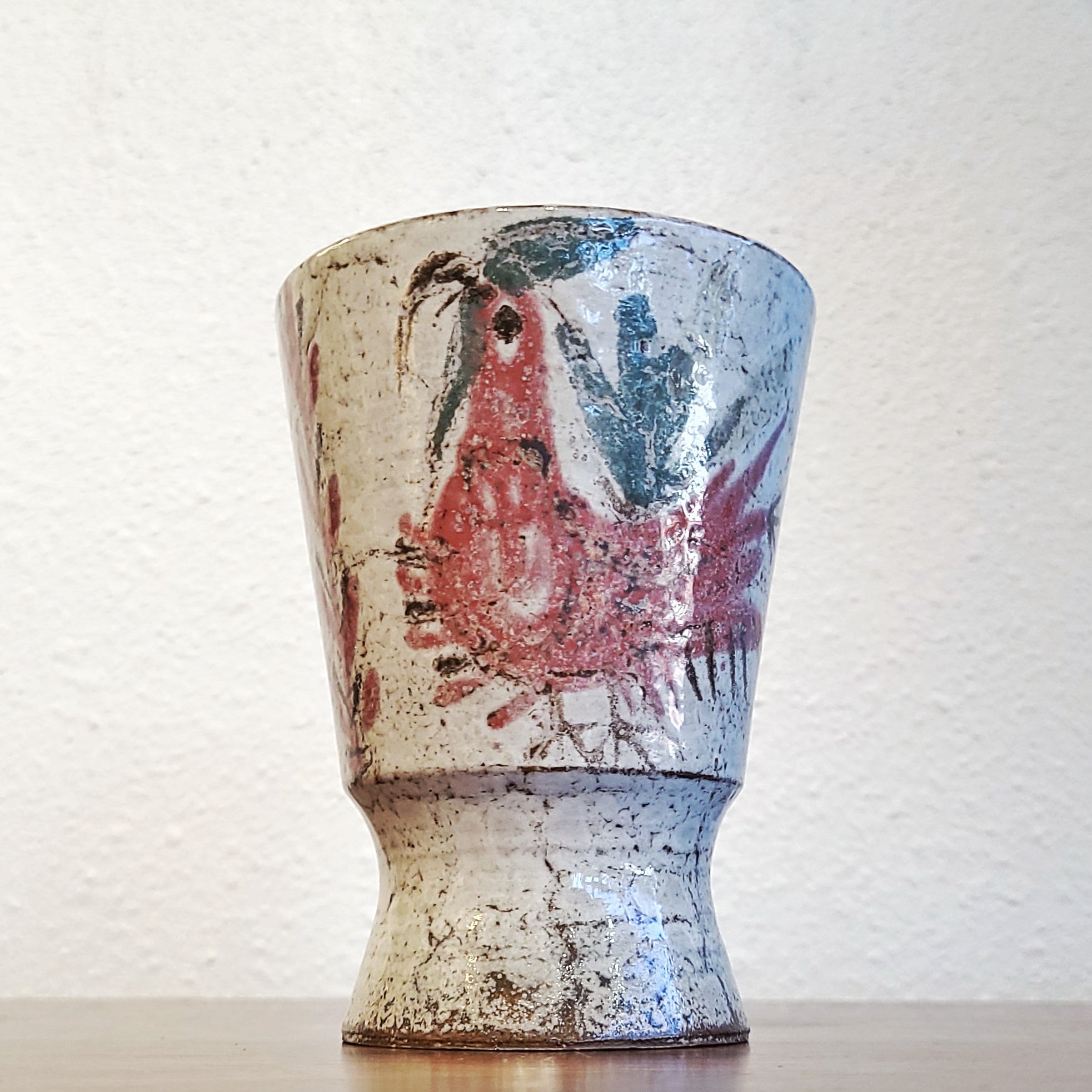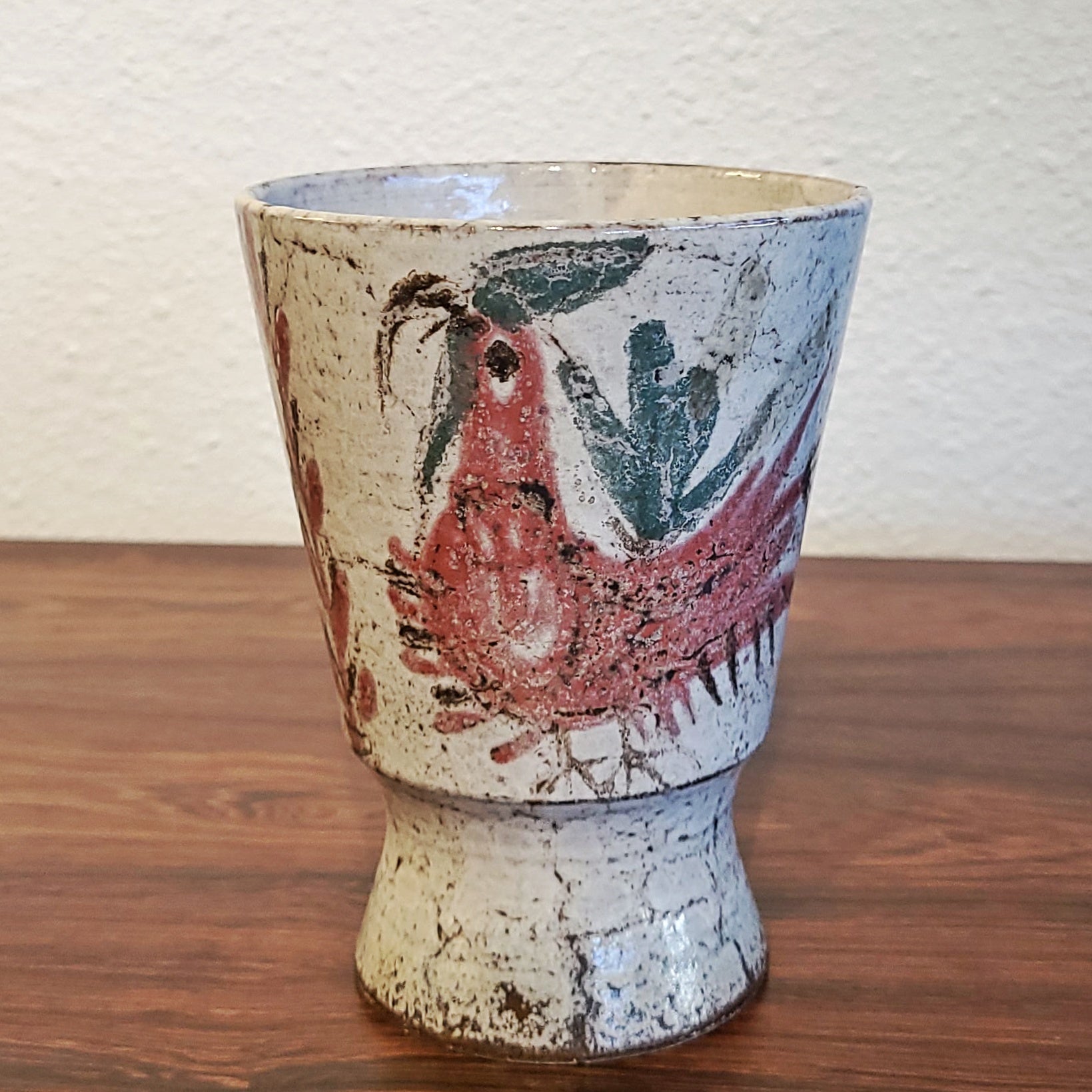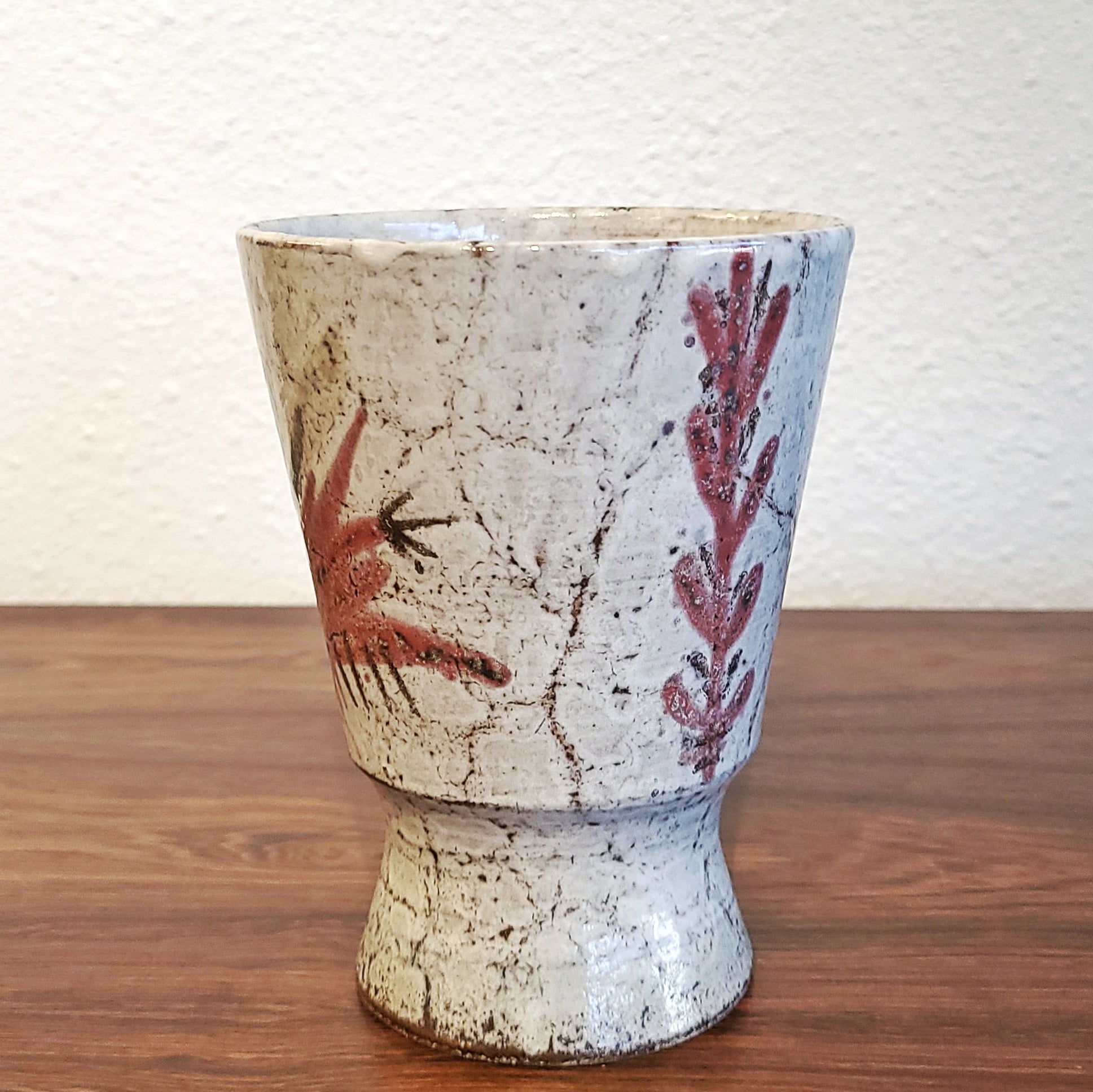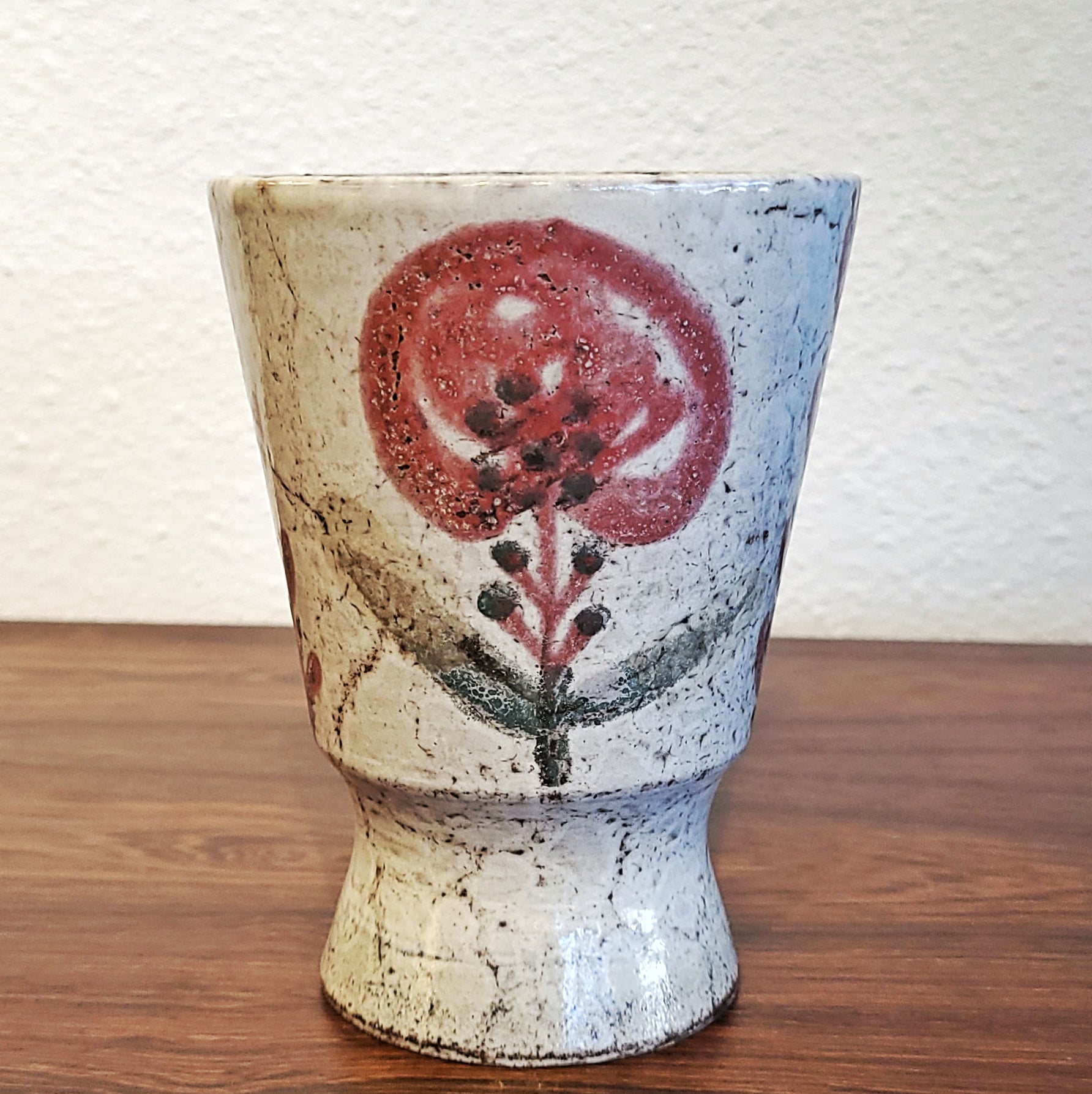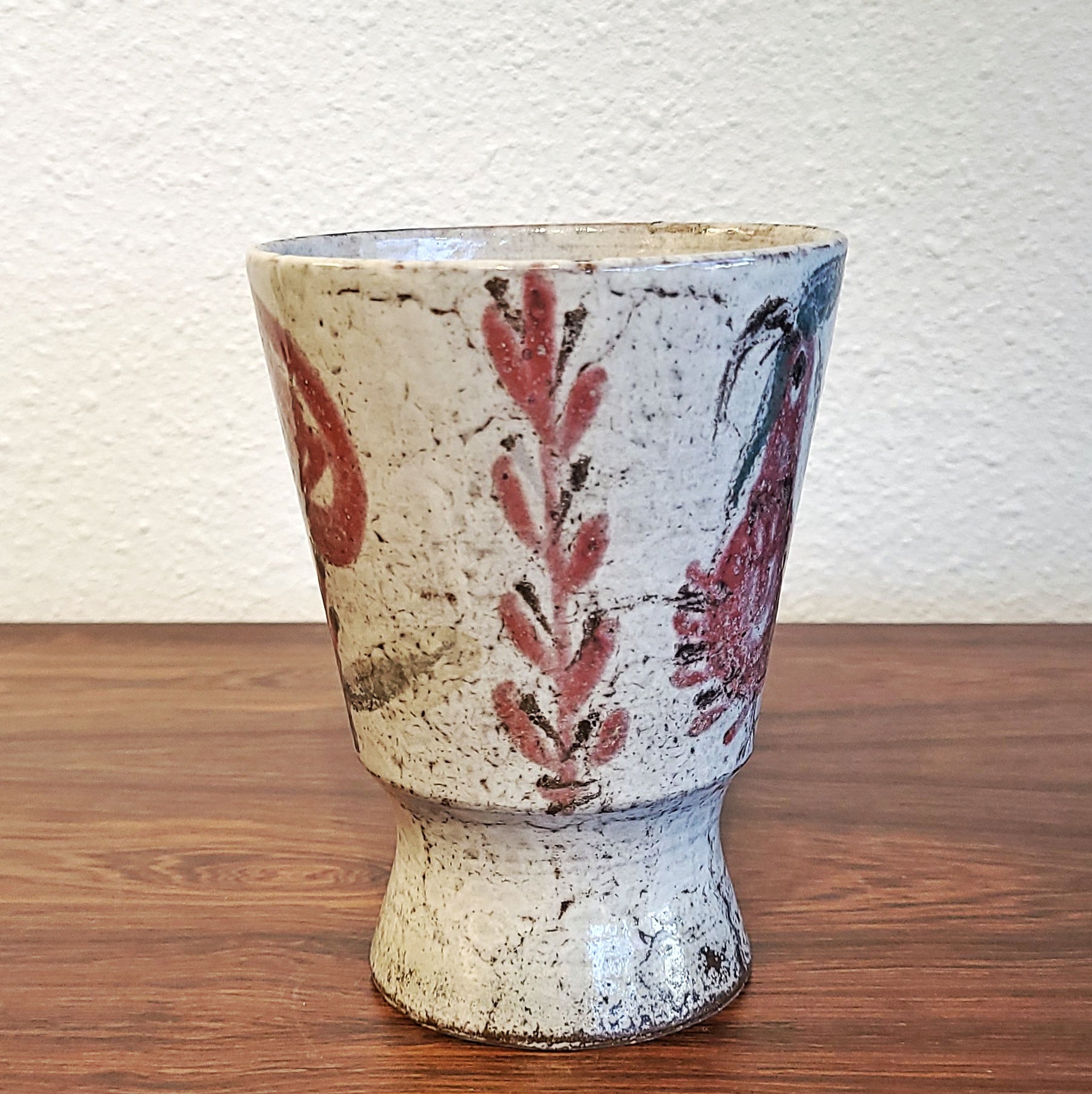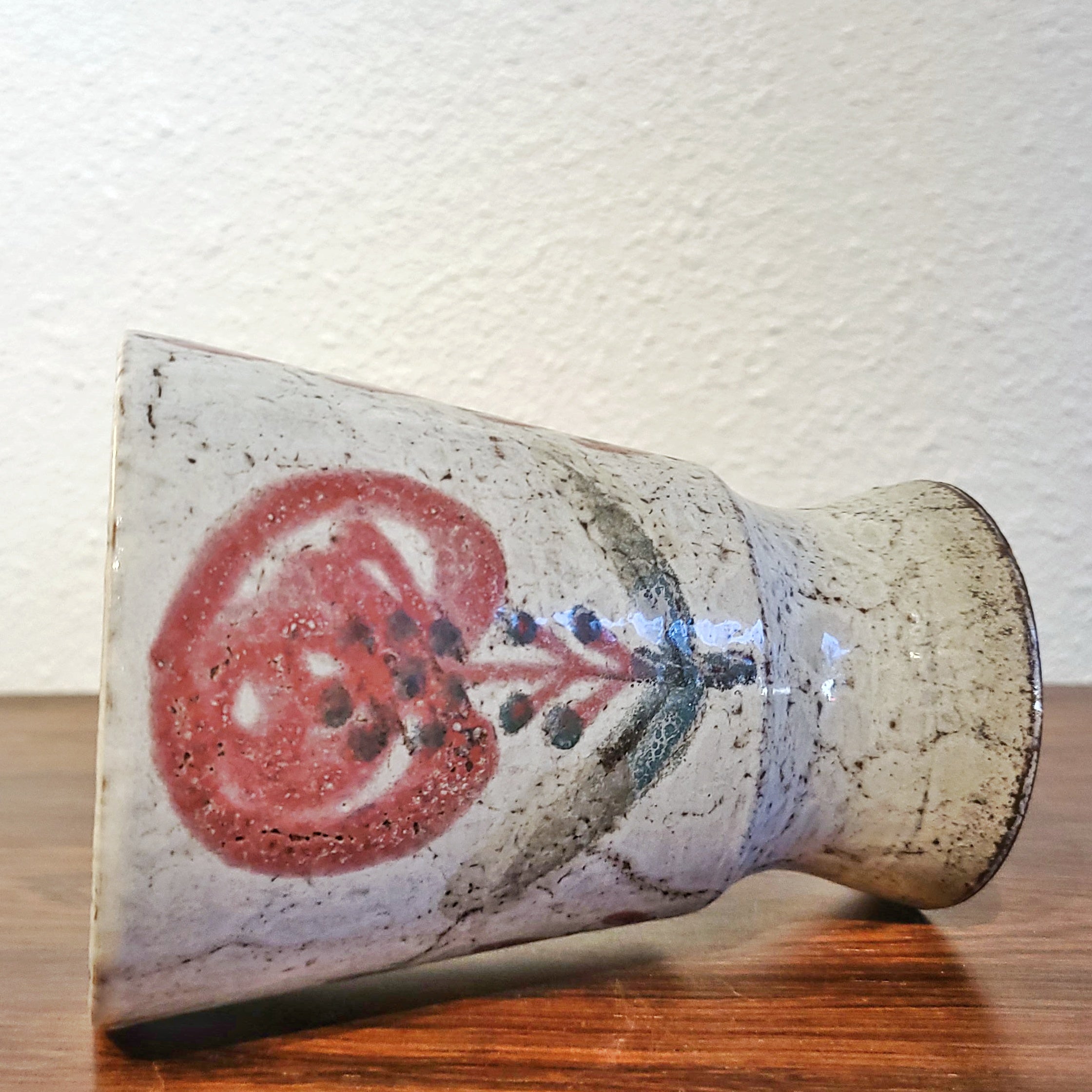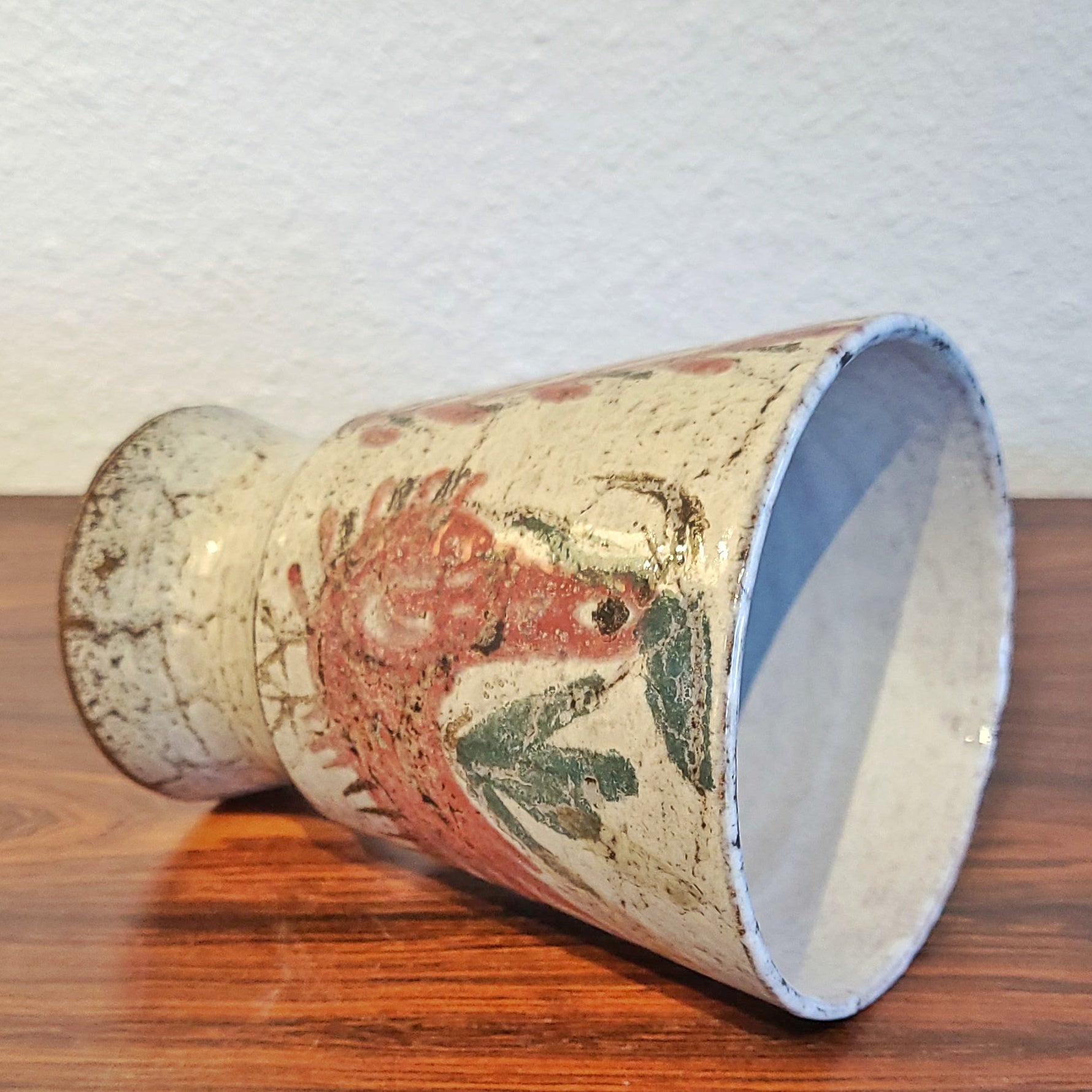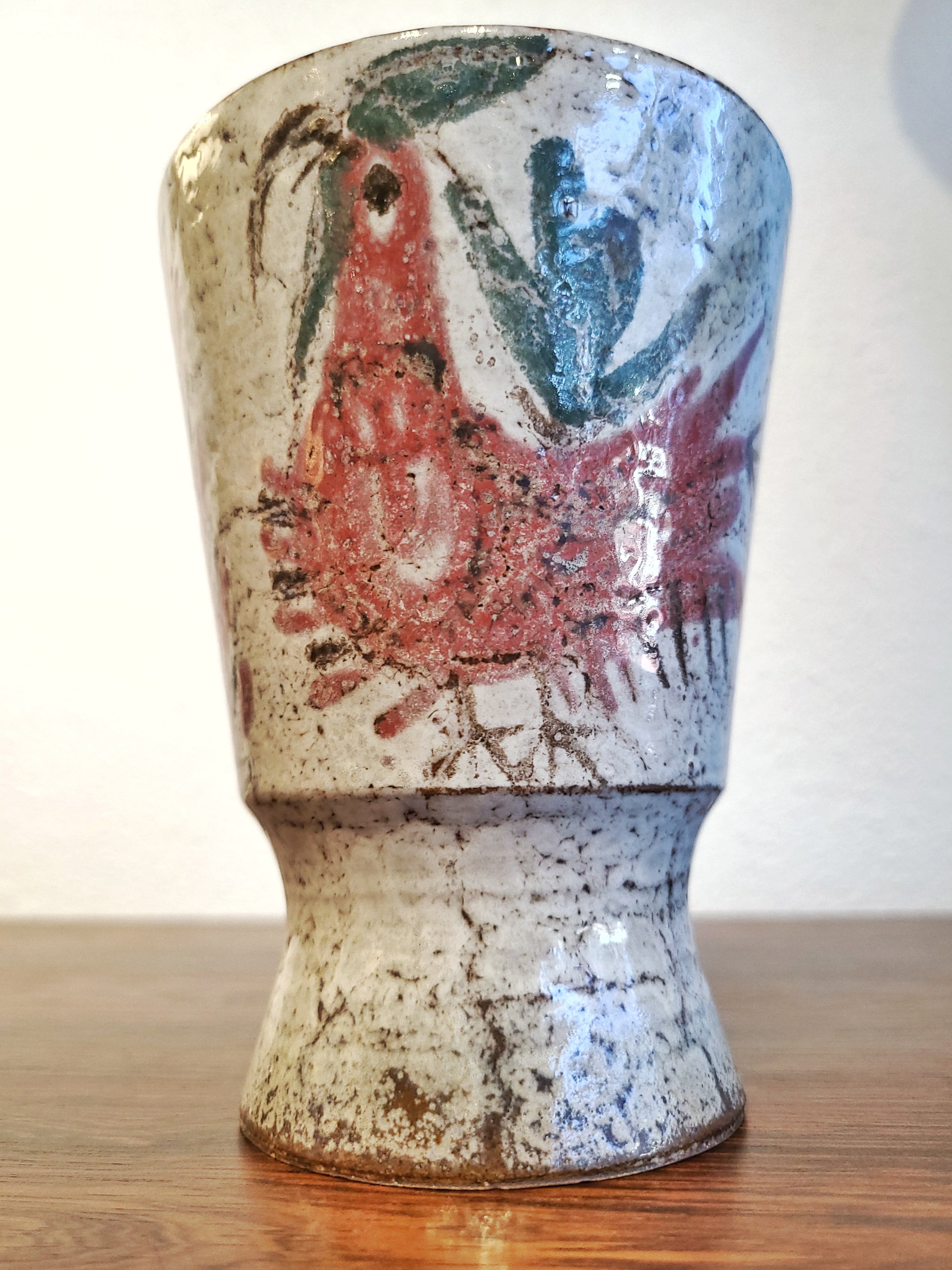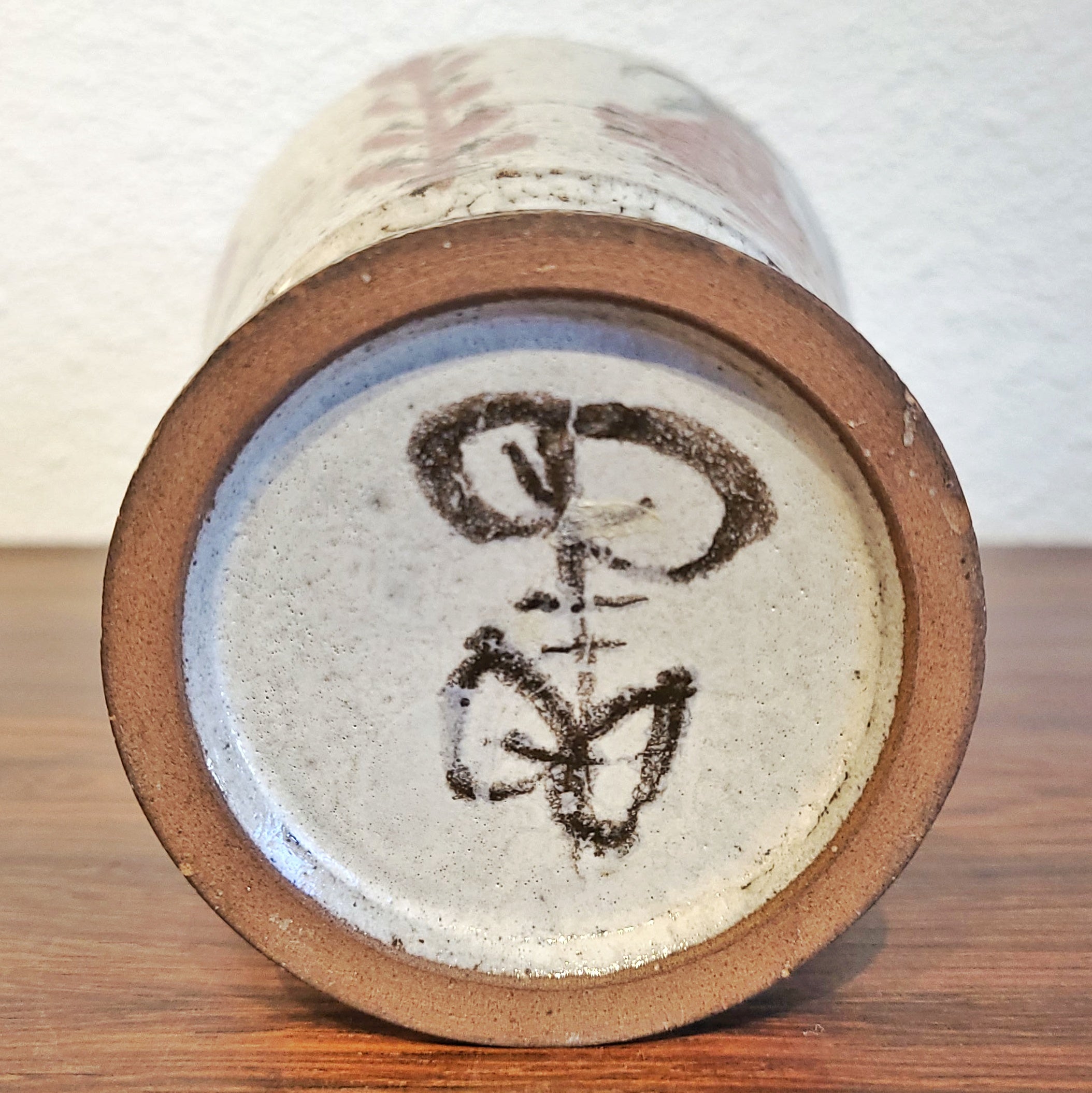 GUSTAVE REYNAUD BIRD DECOR VASE (VALLAURIS) SIGNED
CONTACT US HERE ABOUT THIS ITEM.
A flared vase with a conical base by Gustave Reynaud for Atelier le Mûrier (Mulberry Workshop) of Vallauris, France.  It is hand-painted in Reynaud's signature style, complete with abstract foliage and a trademark bird (rooster?).  The design is composed of soft green and earthen red tones against a chalky stone grey background and is signed on the bottom with Reynaud's hand-painted mulberry tree.
GUSTAVE REYNAUD (1915-1972) who founded the pottery Atelier Le Mûrier (Mulberry Tree) in Vallauris, France in 1955, was the brother-in-law of Jean Derval.  The two often worked side by side at La Mûrier producing a wide range of crockery, vases, wall plaques, and anthropomorphic jugs, hence a certain kinship of decors, shapes, and materials (especially enamels) emerges in the work and can sometimes generate a little confusion.  Luckily, Derval signed all but a very few items and Reynaud's distinctive hand-painted mulberry tree mark leaves no doubt as to the creator.  The potter JF Descombes and decorator Michel Barbier also collaborated with Reynaud at Le Mûrier, and Olivier Roy worked at the studio for 18 months.  After Reynaud's death, his wife ran the pottery until 1984.
Details

Dimensions

4.25ʺW × 4.25ʺD × 5.5ʺH
Styles

Boho Chic
Figurative
French

Period

1960s
Place of Origin

France
Item Type

Vintage, Antique or Pre-owned
Materials

Ceramic
Condition

Very Good Condition, Original Condition Unaltered, No Imperfections
Color

Light Gray
Condition Notes

Excellent Vintage Condition

Excellent Vintage Condition