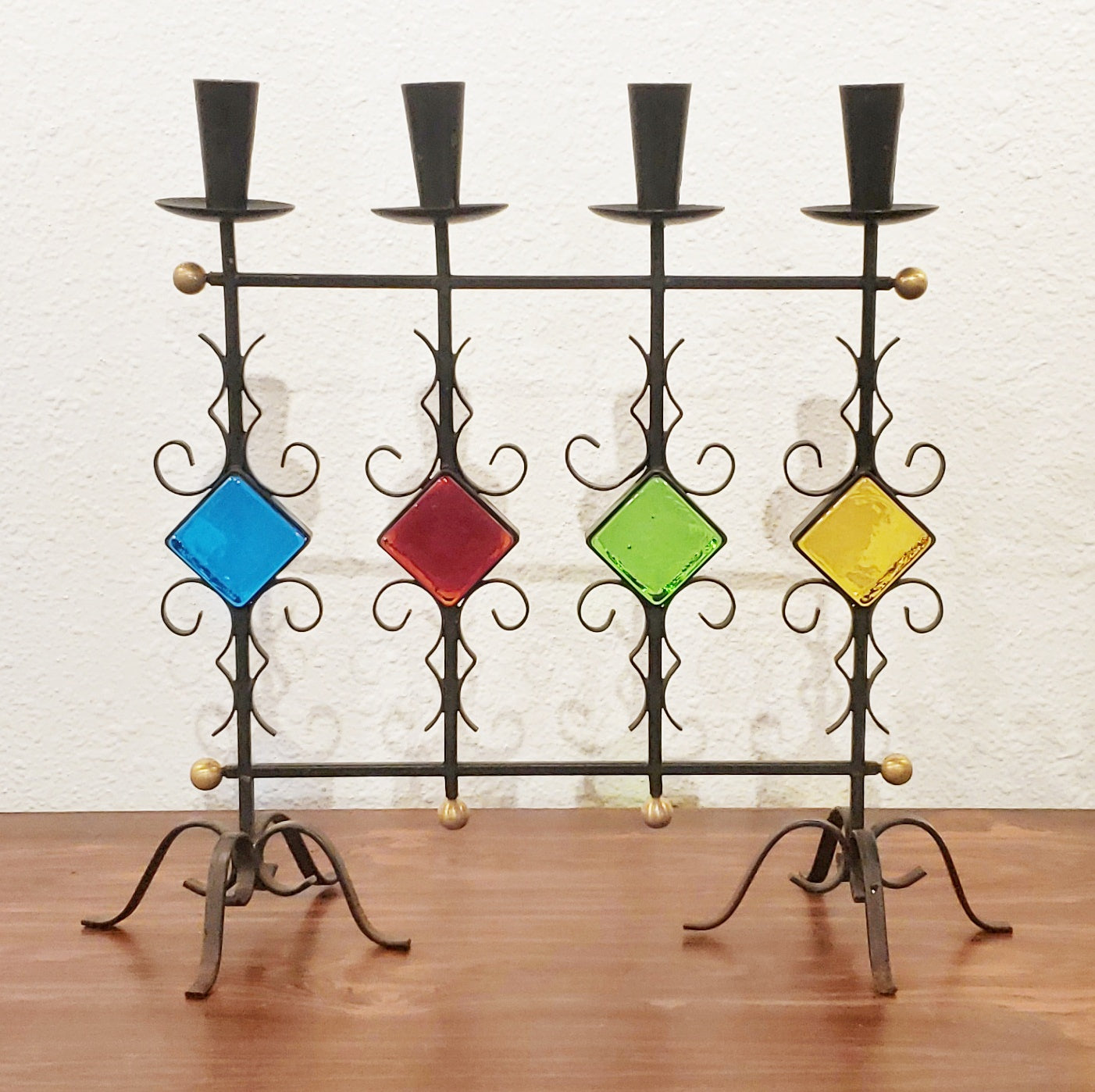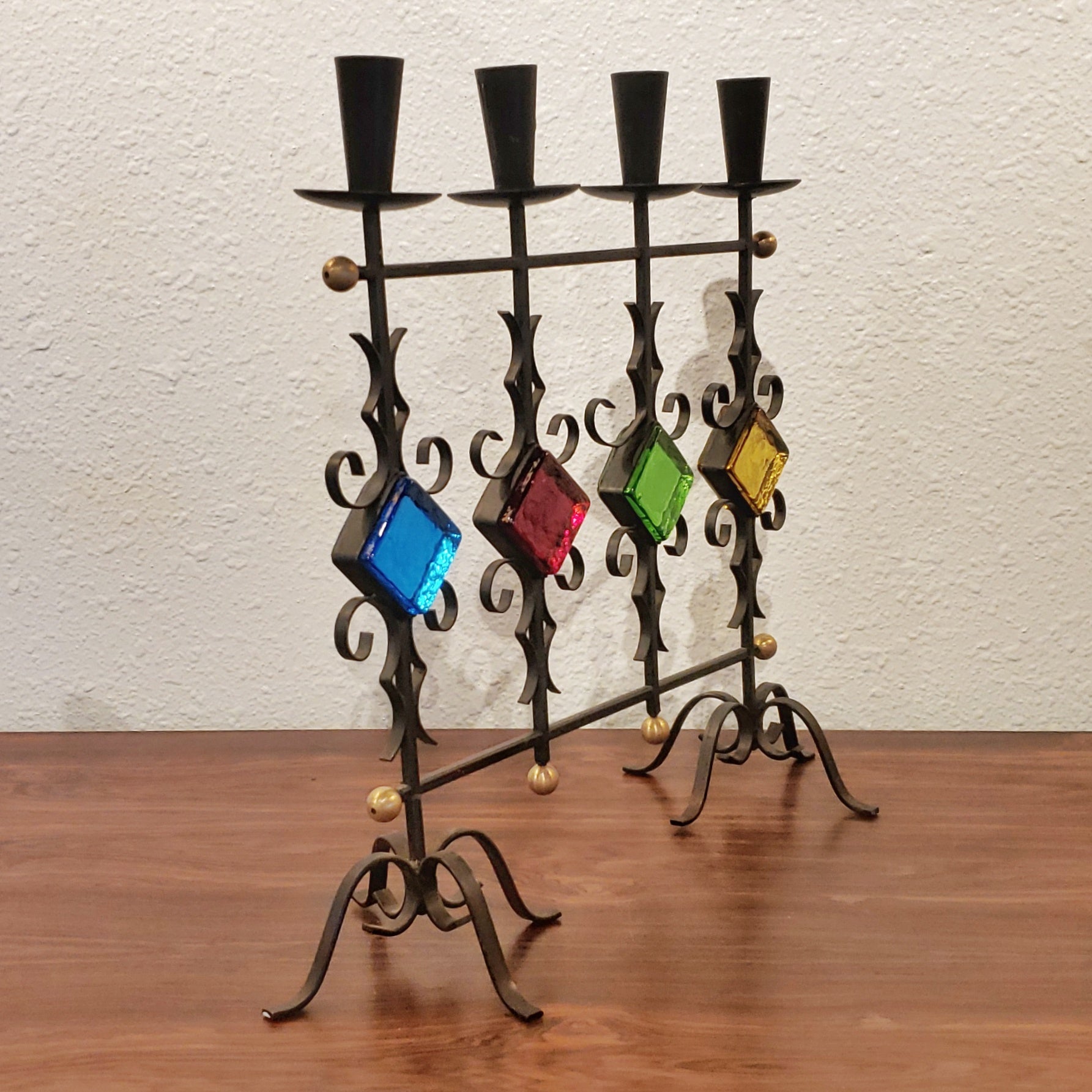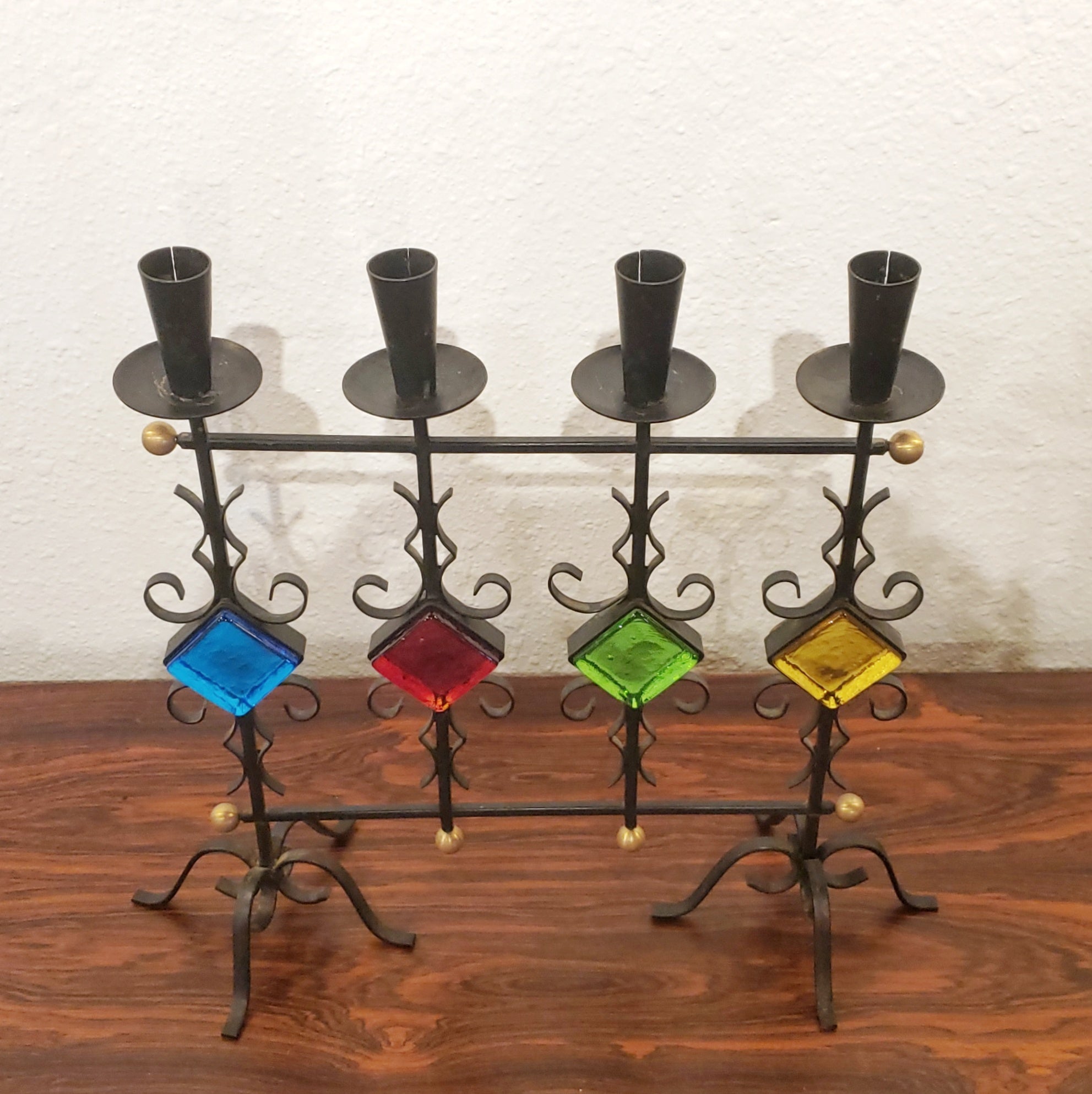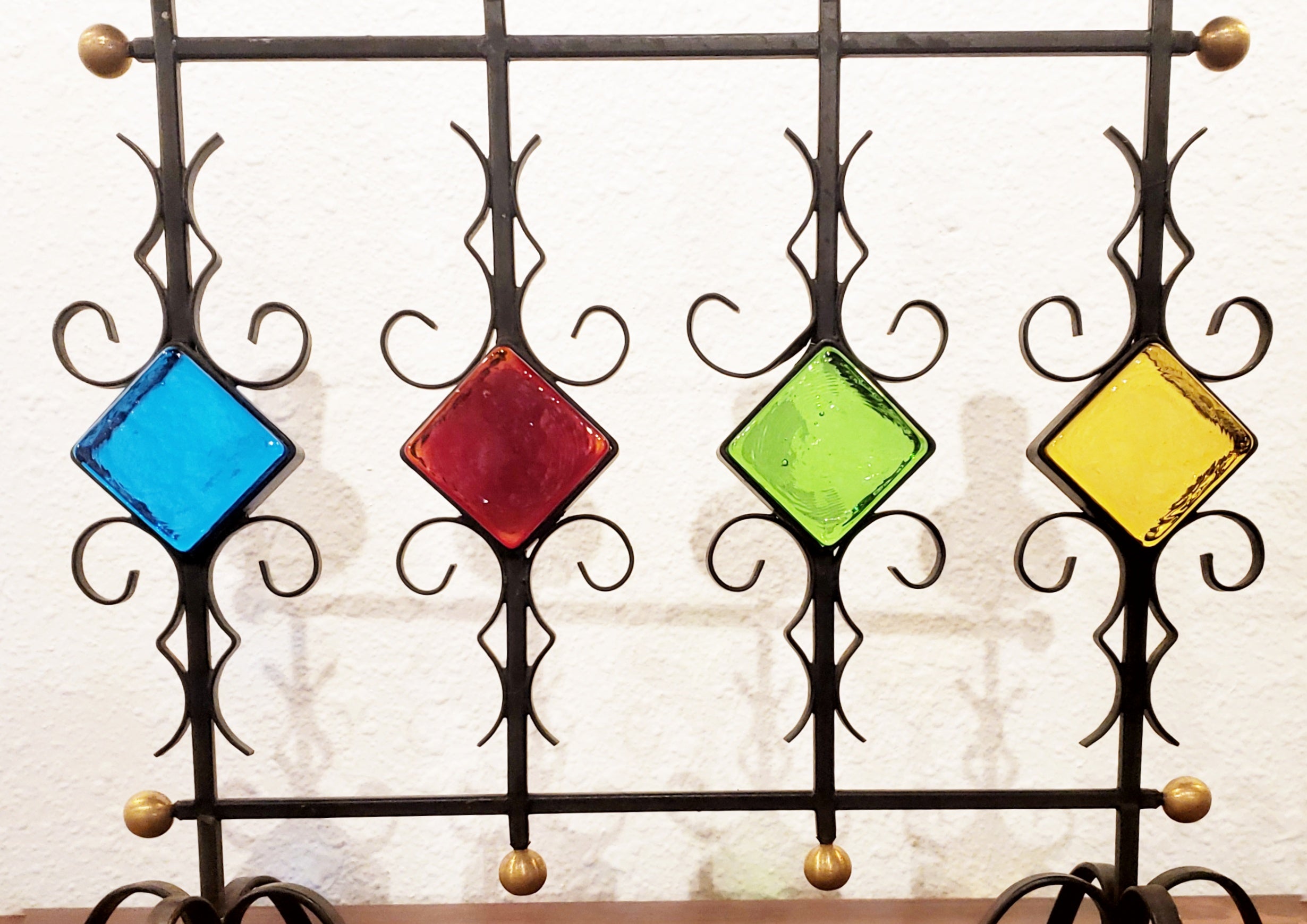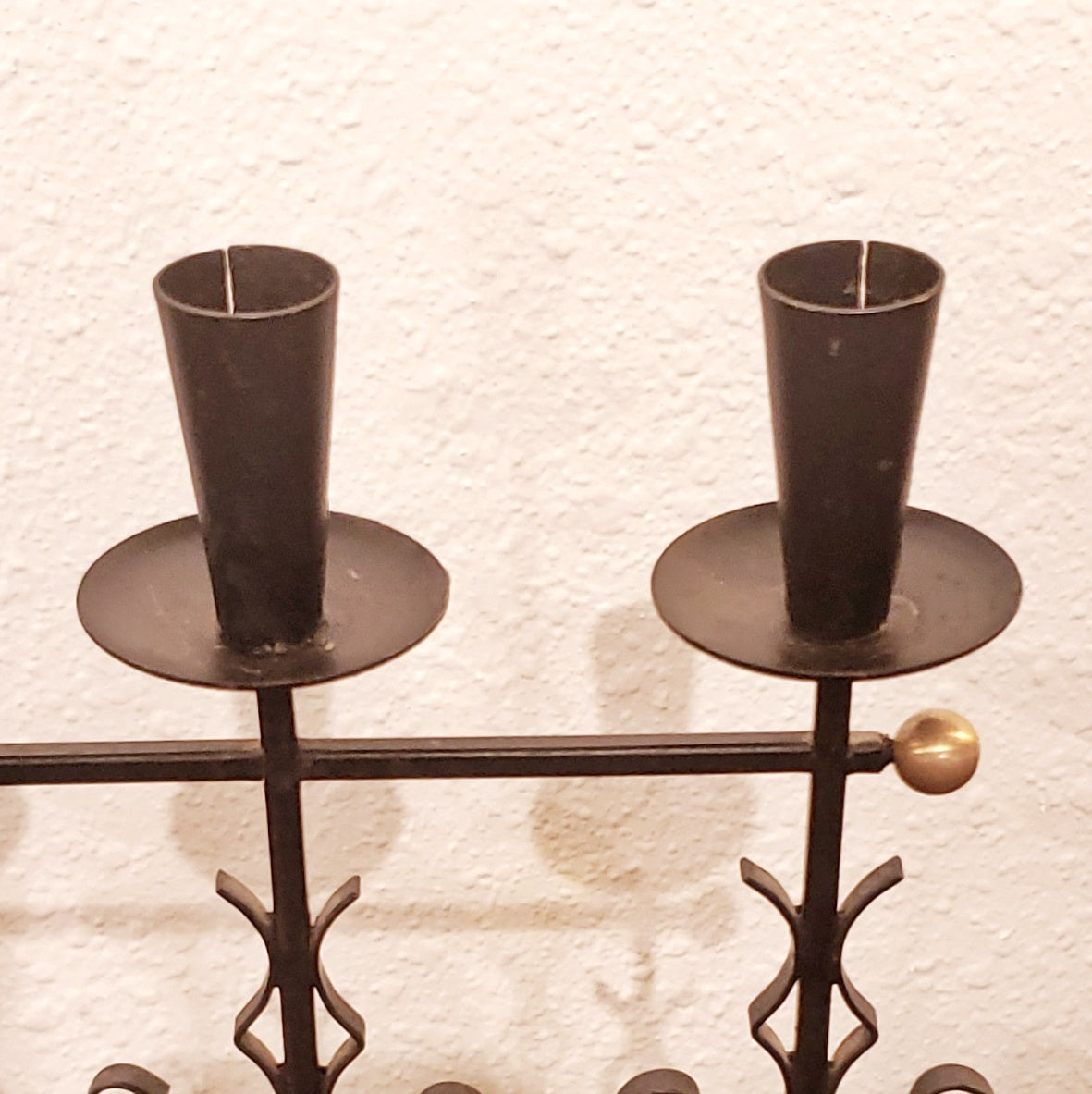 HB BO-SVENSK PRODUKT WROUGHT IRON CANDELABRA
SOLD
Regular price
$198.00
CONTACT US HERE ABOUT THIS ITEM.
A '60s-era Swedish wrought iron and brass candelabra with lovely scroll-work flourishes and colorful glass inserts. From the mysterious HB BO-SVENSK PRODUKT company, about which practically nothing is known.
HB BO-SVENSK PRODUKT may have been a manufacturer—but it was more probably a distributor (or perhaps retailer) of mid-century goods produced by other Swedish companies—or possibly by individual craftspeople. Its labels include the Swedish word for crafts, konsthantverk, lending credence to this last theory. Apart from the labels (which have usually been removed) its products are entirely unmarked. Happily, BO-SVENSK items are distinctive enough to be positively identified by the cognoscenti. Regrettably this does not prevent their candelabras from being regularly confused for the joint work of Gunner Ander and Erik Hoglund—well-known Swedish designers of the period who made similar items. Given the dearth of information about BO-SVENSK and its operations, the designers behind its product lines must remain anonymous.
Design Period – 1960-1969
Country of Origin – SWEDEN
Maker – HB BO-SVENSK PRODUKT
Attribution – WELL-KNOWN
Materials – WROUGHT IRON, BRASS, GLASS
Condition – VERY GOOD (no defects; may show slight traces of use)
Height (in.) – 13.0
Width (in.) – 14.0
Depth (in.) – 5.0