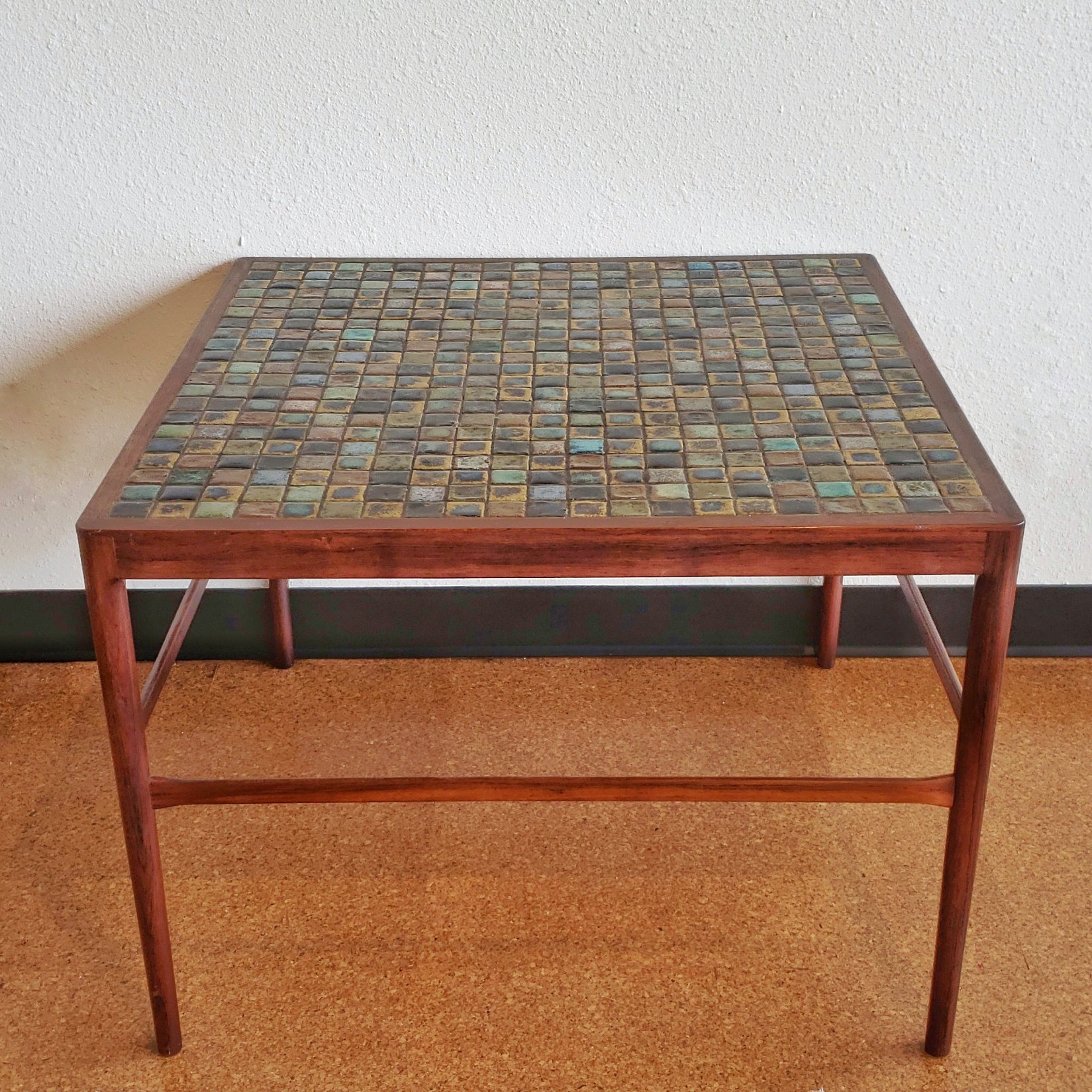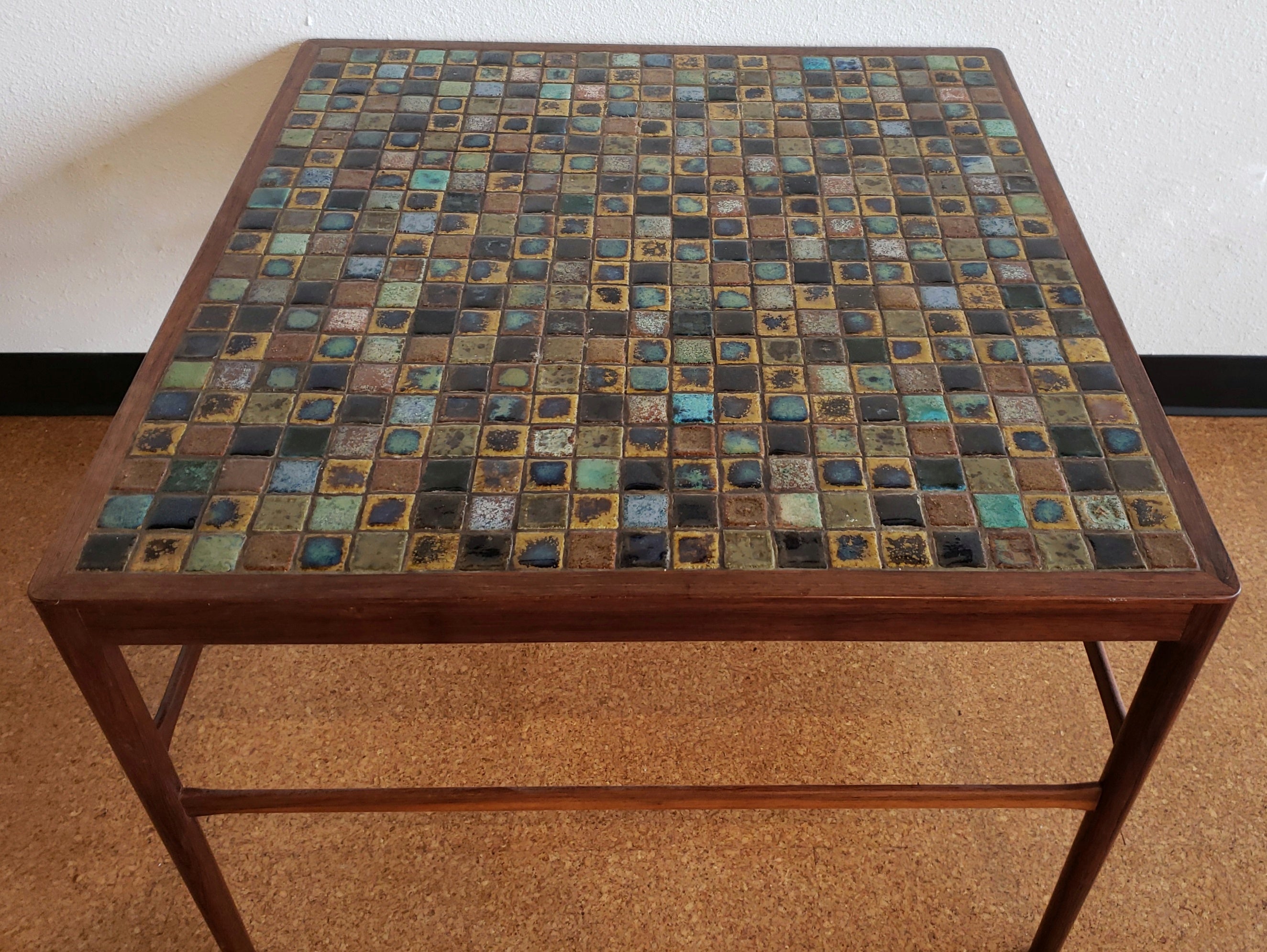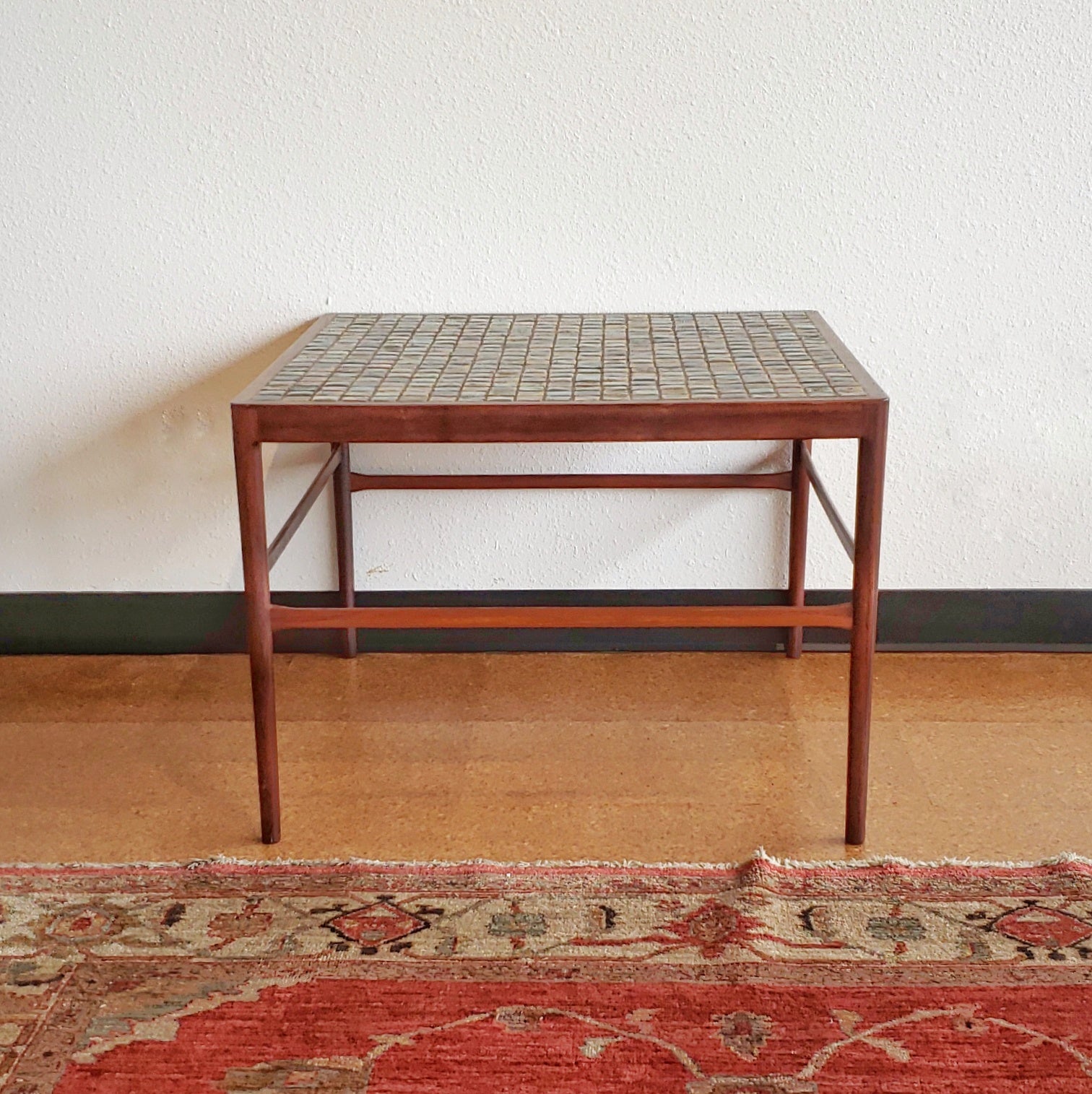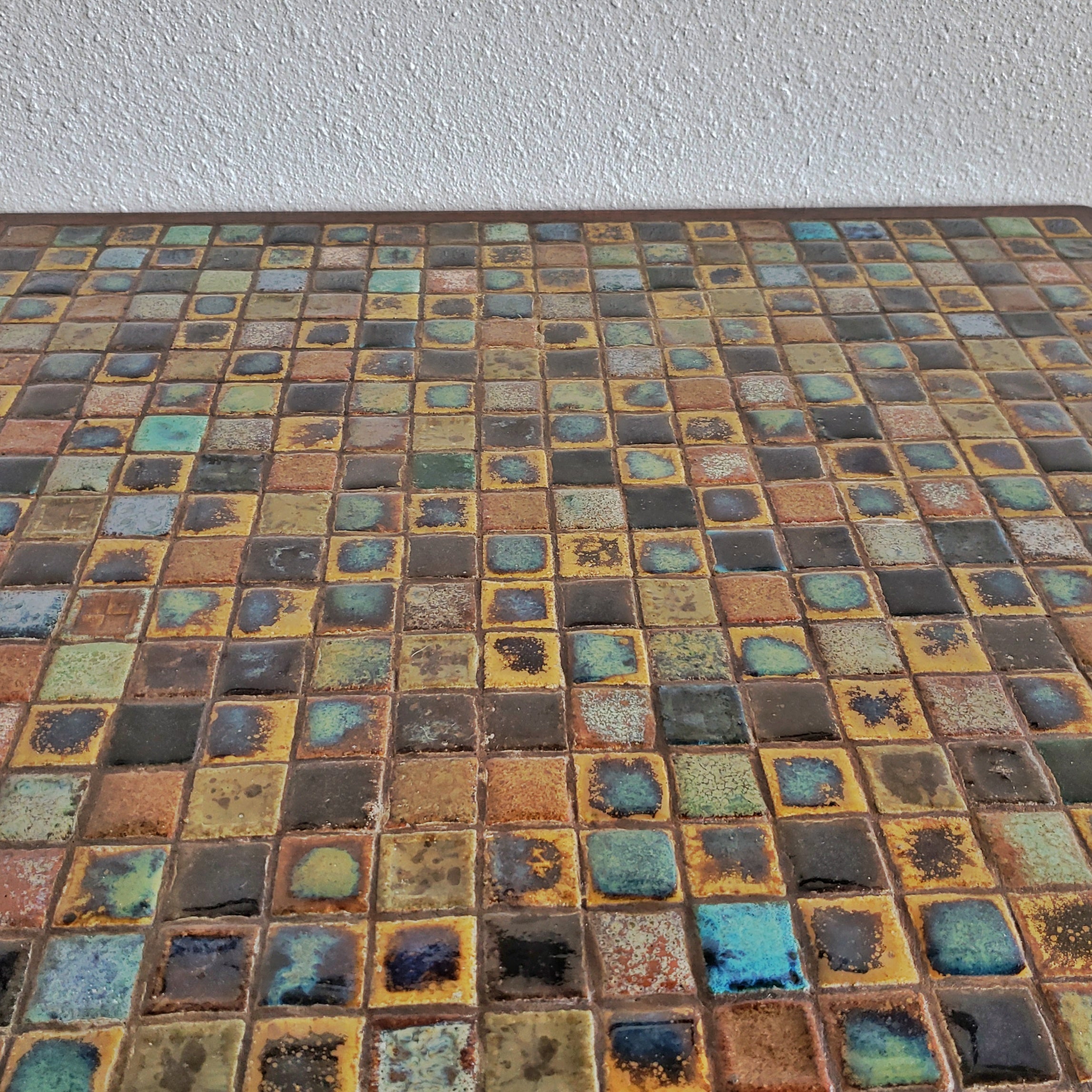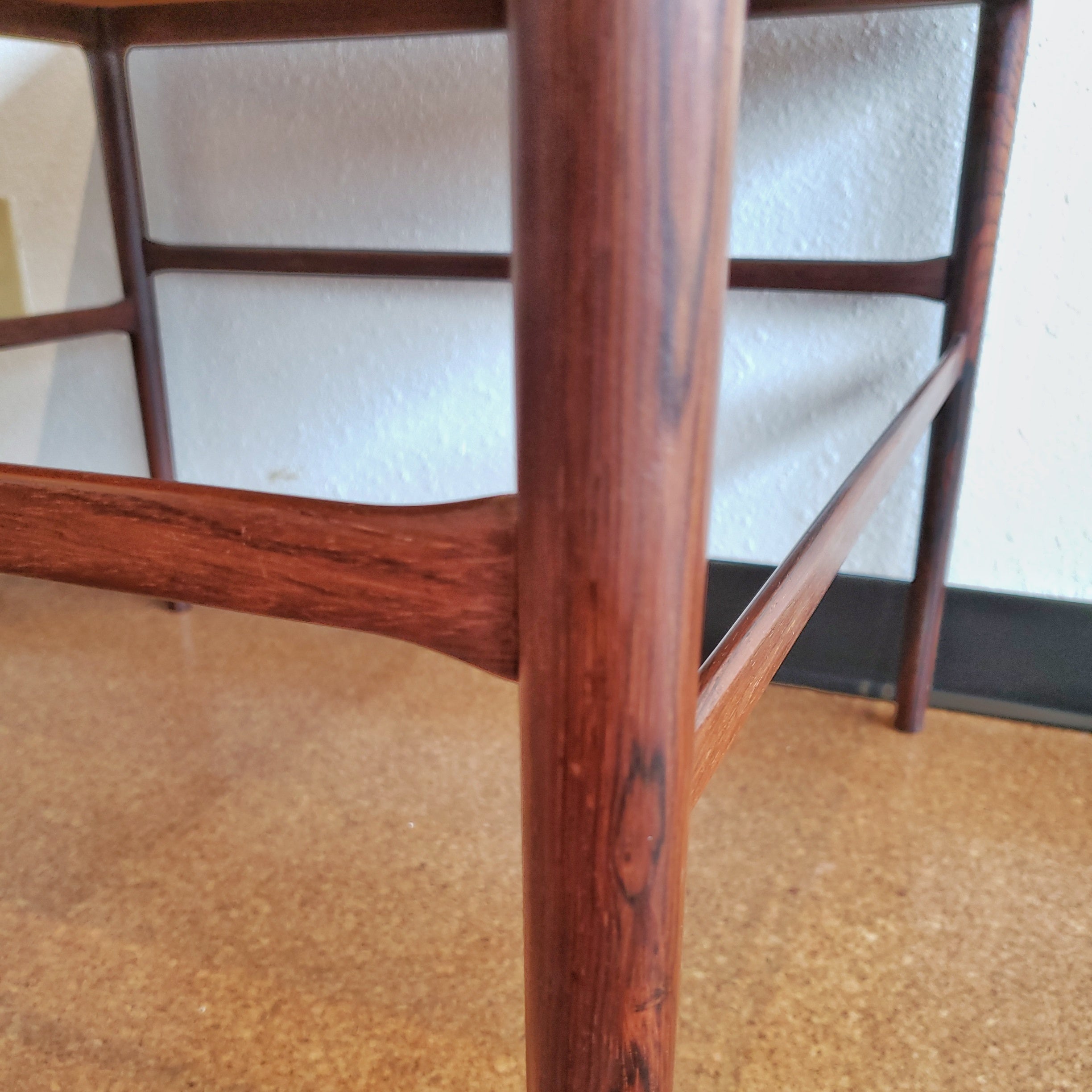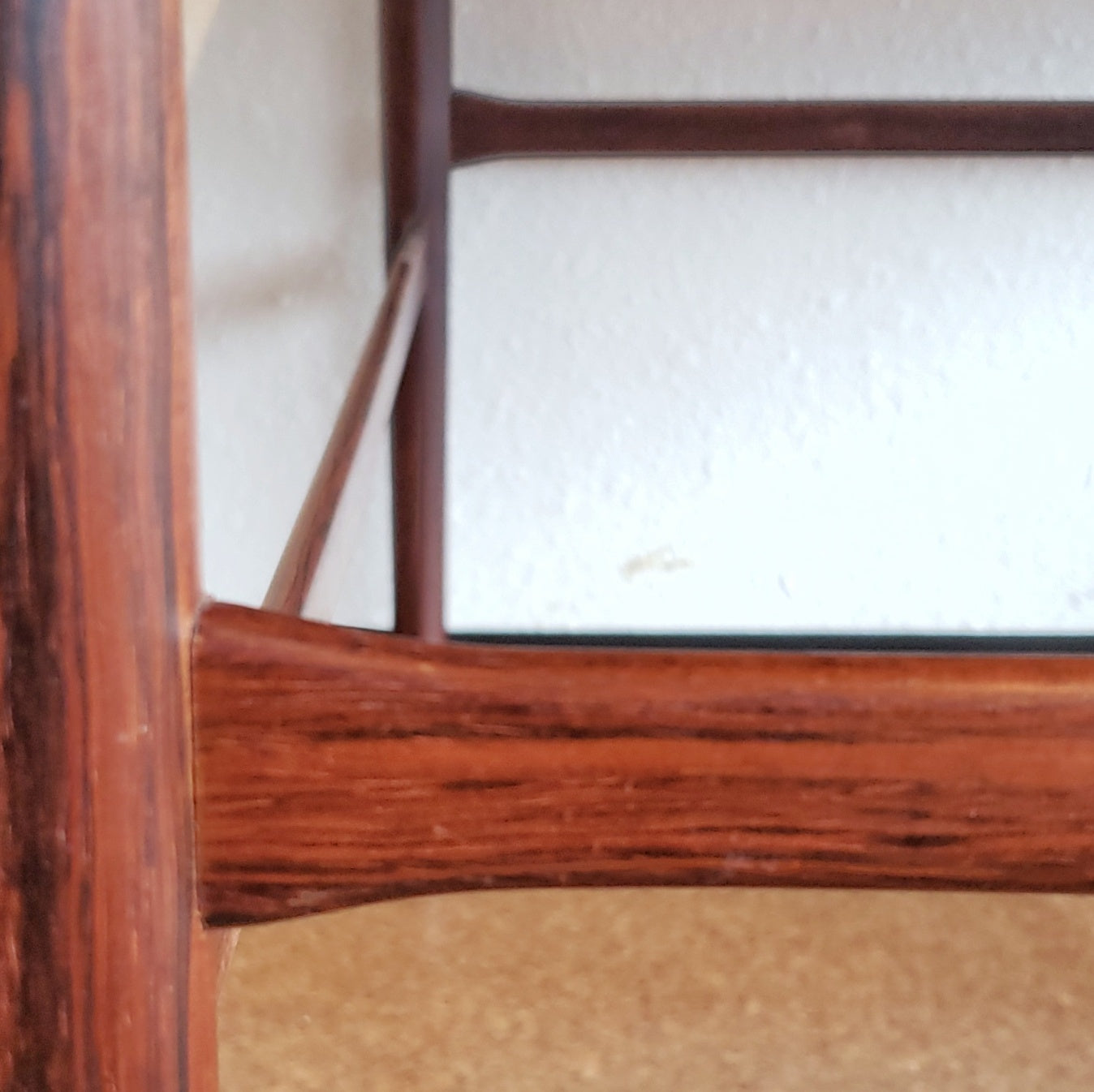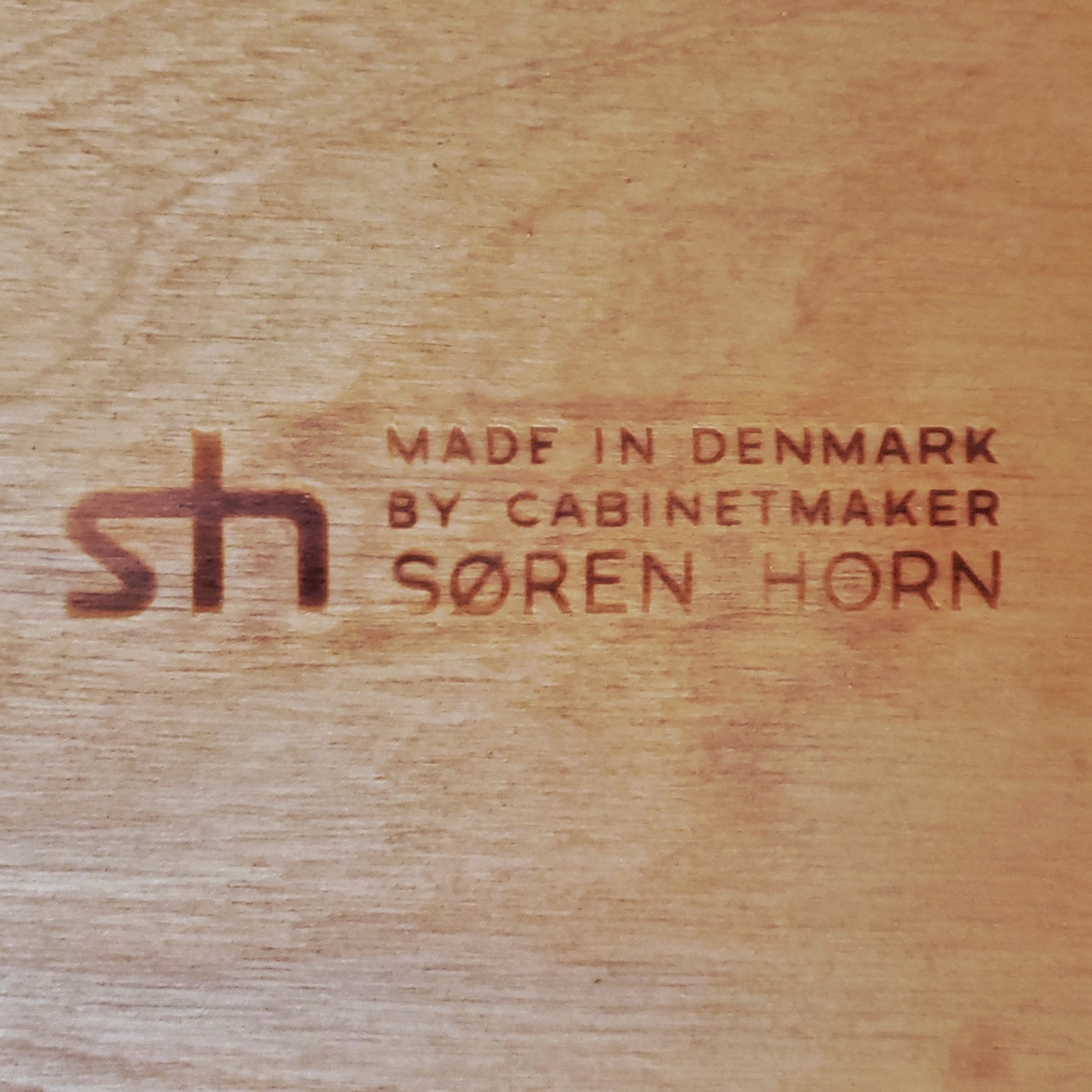 HELGE VESTERGAARD-JENSEN END TABLE FOR SØREN HORN
CONTACT US HERE ABOUT THIS ITEM.
A gorgeous and rare inlaid-tile topped rosewood table by one of Denmark's more obscure, yet highly admired and collectible designers, Helge Vestergaard-Jensen.  His simple and elegant, stripped-down aesthetic is on full display here in this table's thinly attenuated frame.  The colorful tiles create an eccentric surface in hues of green, blue, tan, and brown—utterly complementary to the rosewood's reddish tones.
HELGE VESTERGAARD-JENSEN was a Danish furniture designer whose work is characterized by the simplicity and elegance that result from its minimized construction.  He is most famous for his 1955 daybed.  Like Vestergaard-Jensen's other designs, it was only produced in limited edition.  Never a household name, his work is nonetheless in high demand, in part owing to its rarity, but also to the uncompromising craftsmanship of its production and the detail of its design.  Early on, Vestergaard-Jensen collaborated with the skilled cabinetmaker Peder Pedersen and together they were regular exhibitors at the Cabinet-makers' Guild Exhibitions where they perpetually raised the bar for what might be expected of a piece of furniture.  In the late 1960s, SØREN HORN won an exclusive contract to produce Vestergaard-Jensen's designs accoring to the established high standard.
SØREN HORN was a Danish cabinet maker active in the middle of the last century.  He built pieces for many well-known designers, including Finn Juhl, Gunnar Magnúusson, Knud Mortensen, and Grete Jalk among others, but may be remembered especially for his collaboration with Helge Vestergaard-Jensen beginning in the late 60's.  The original SØREN HORN furniture carries the manufacturer's burn mark.
Country of Origin – DENMARK
Designer – HELGE VESTERGAARD-JENSEN (1917-1987)
Maker – SØREN HORN
Height (in.) – 21.0
Width (in.) – 29.0
Depth (in.) – 29.0