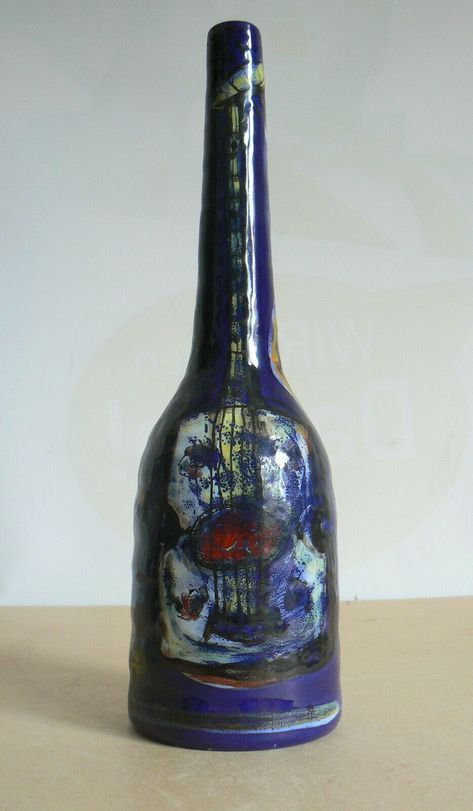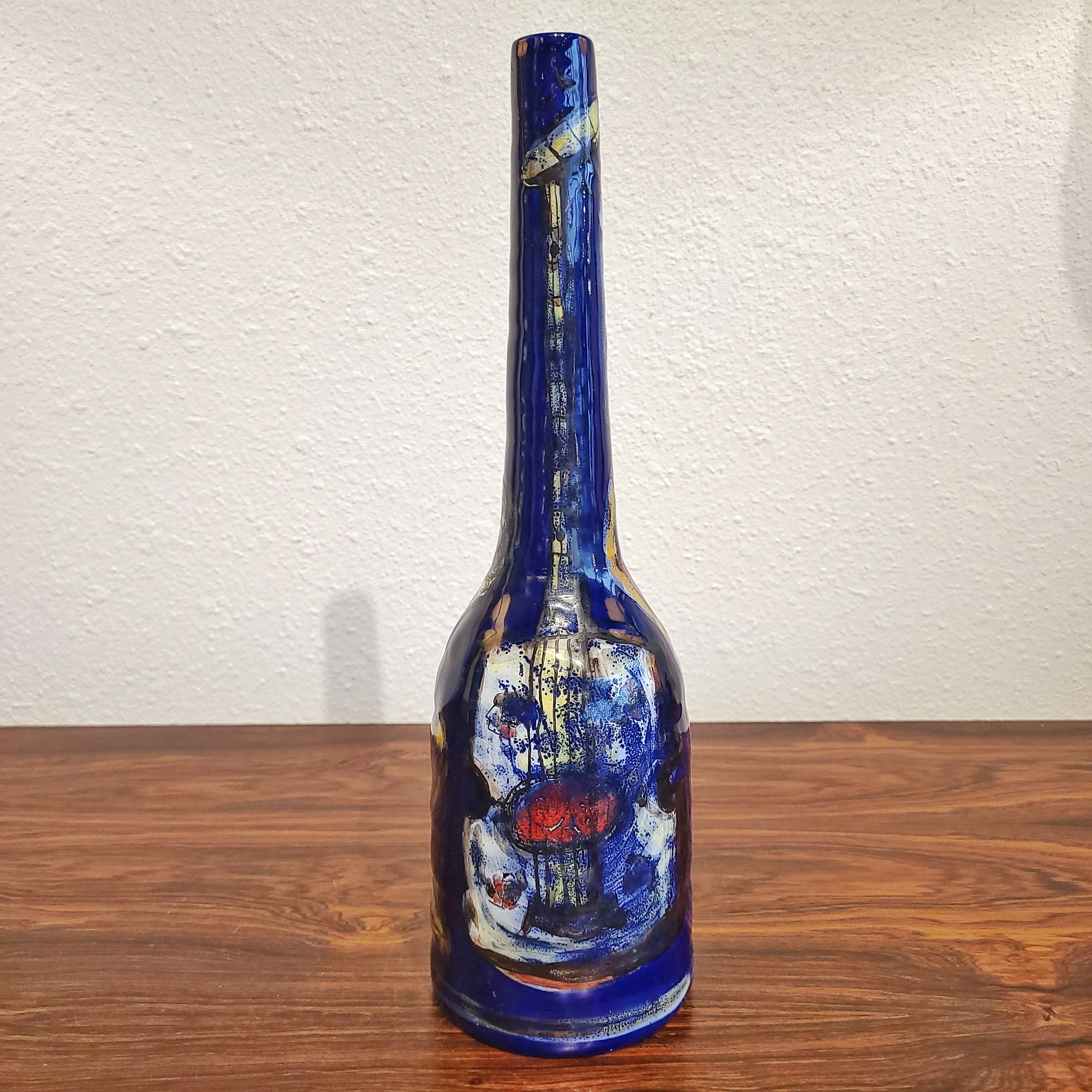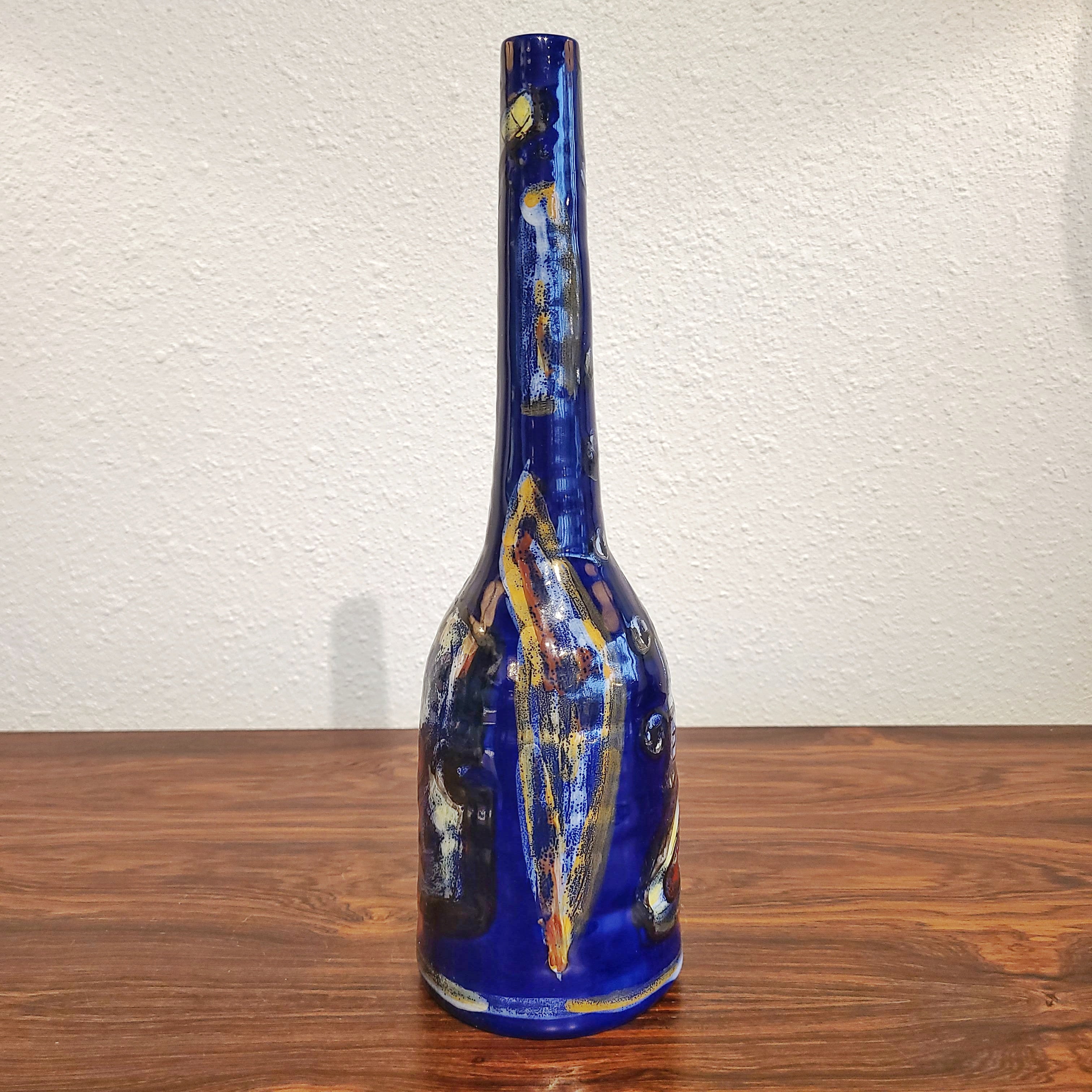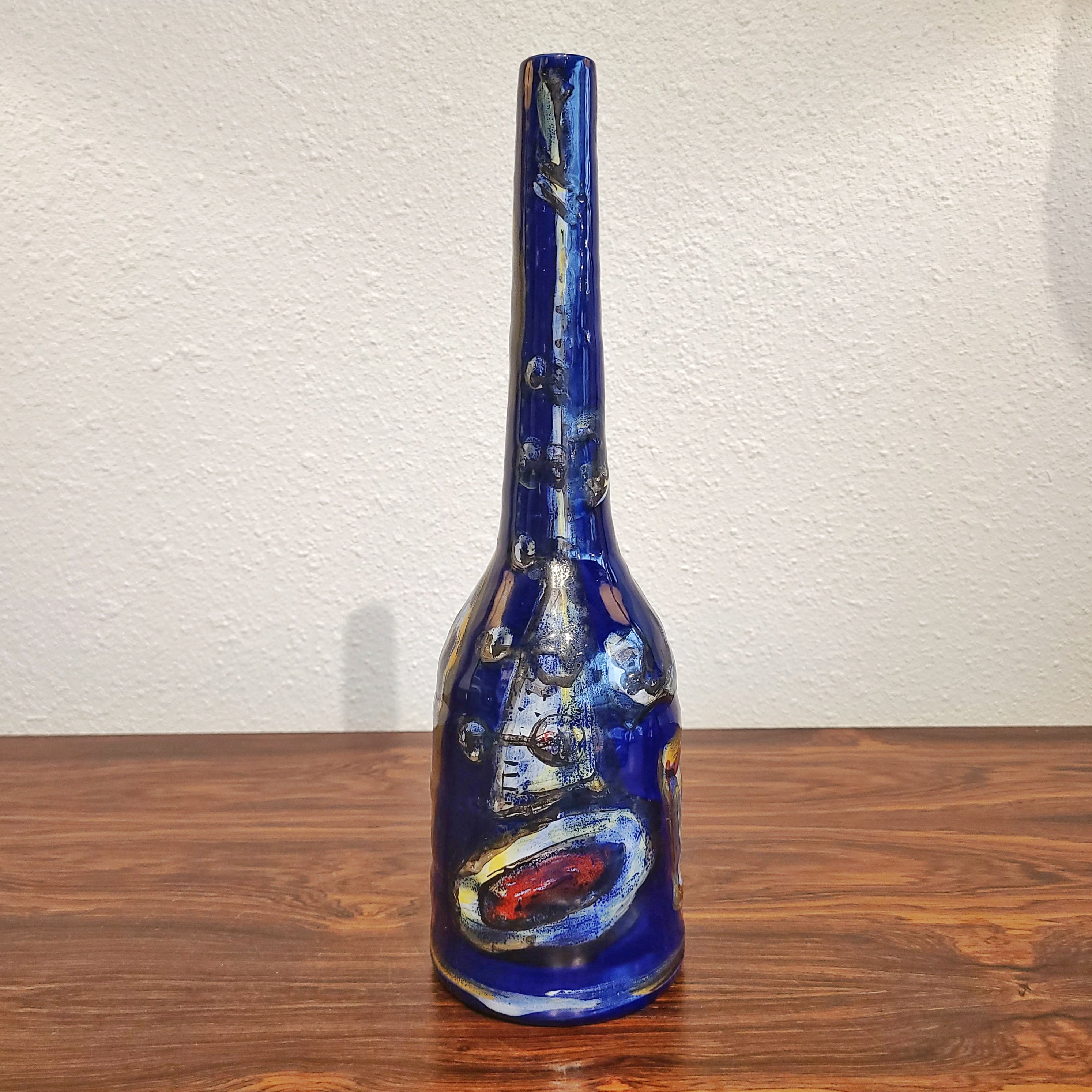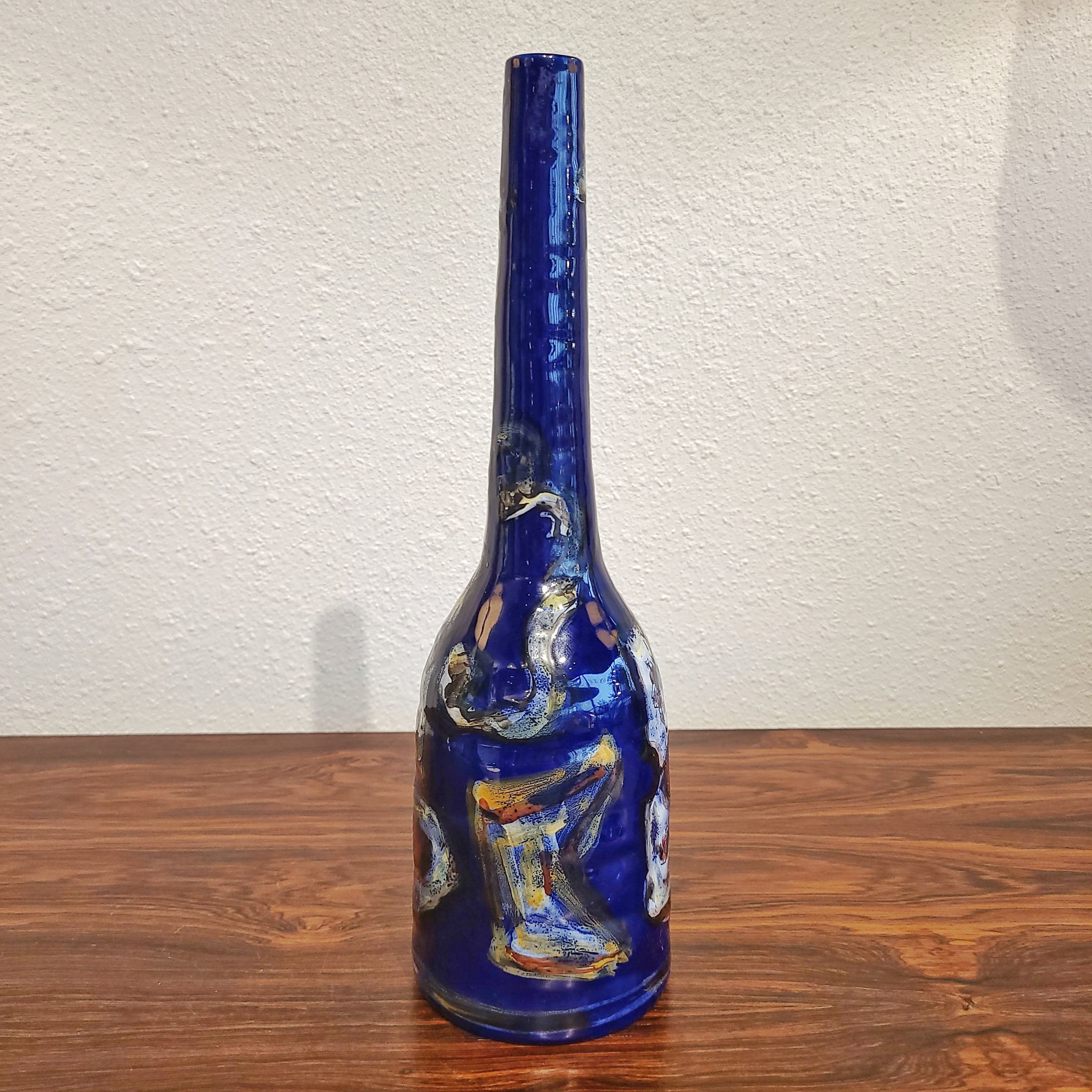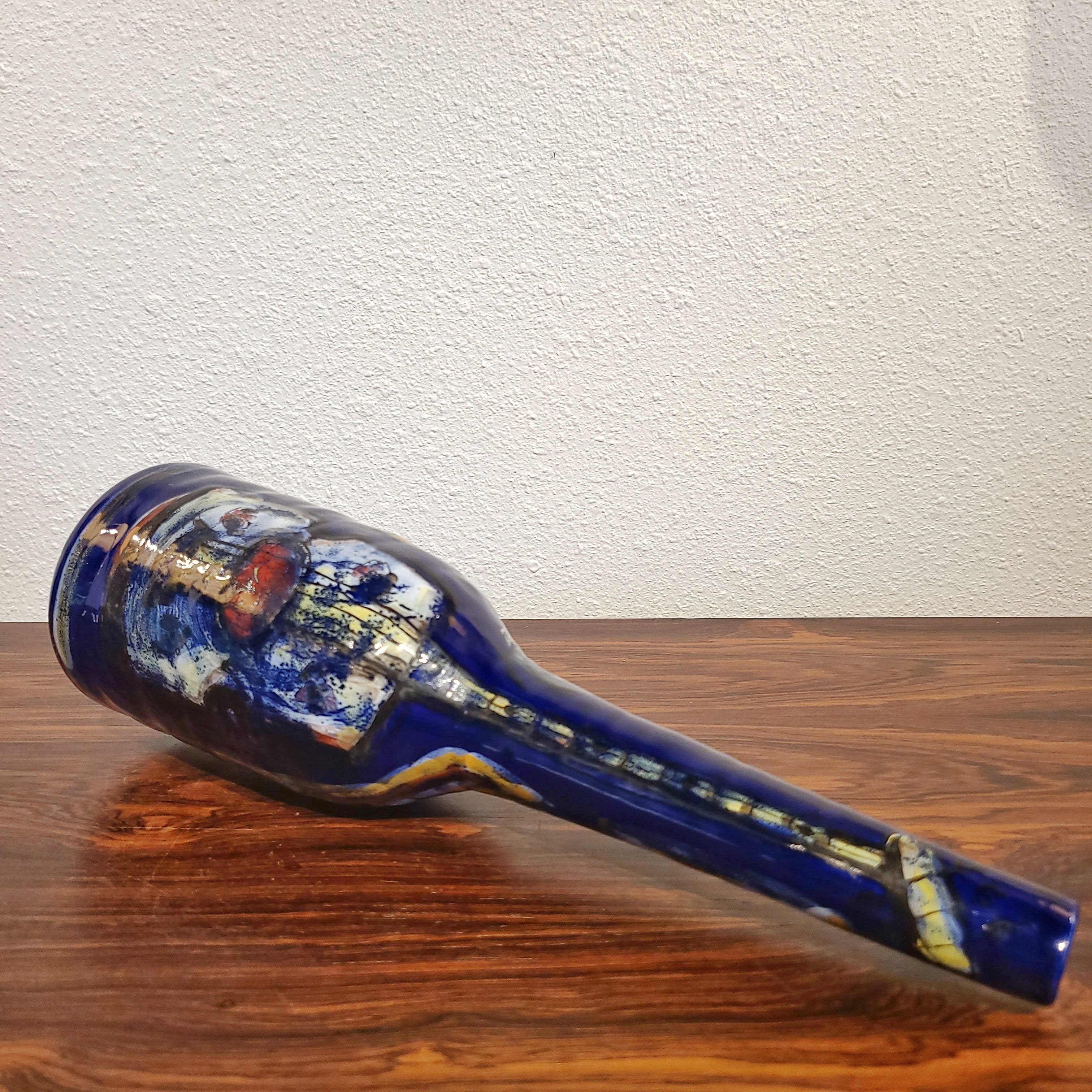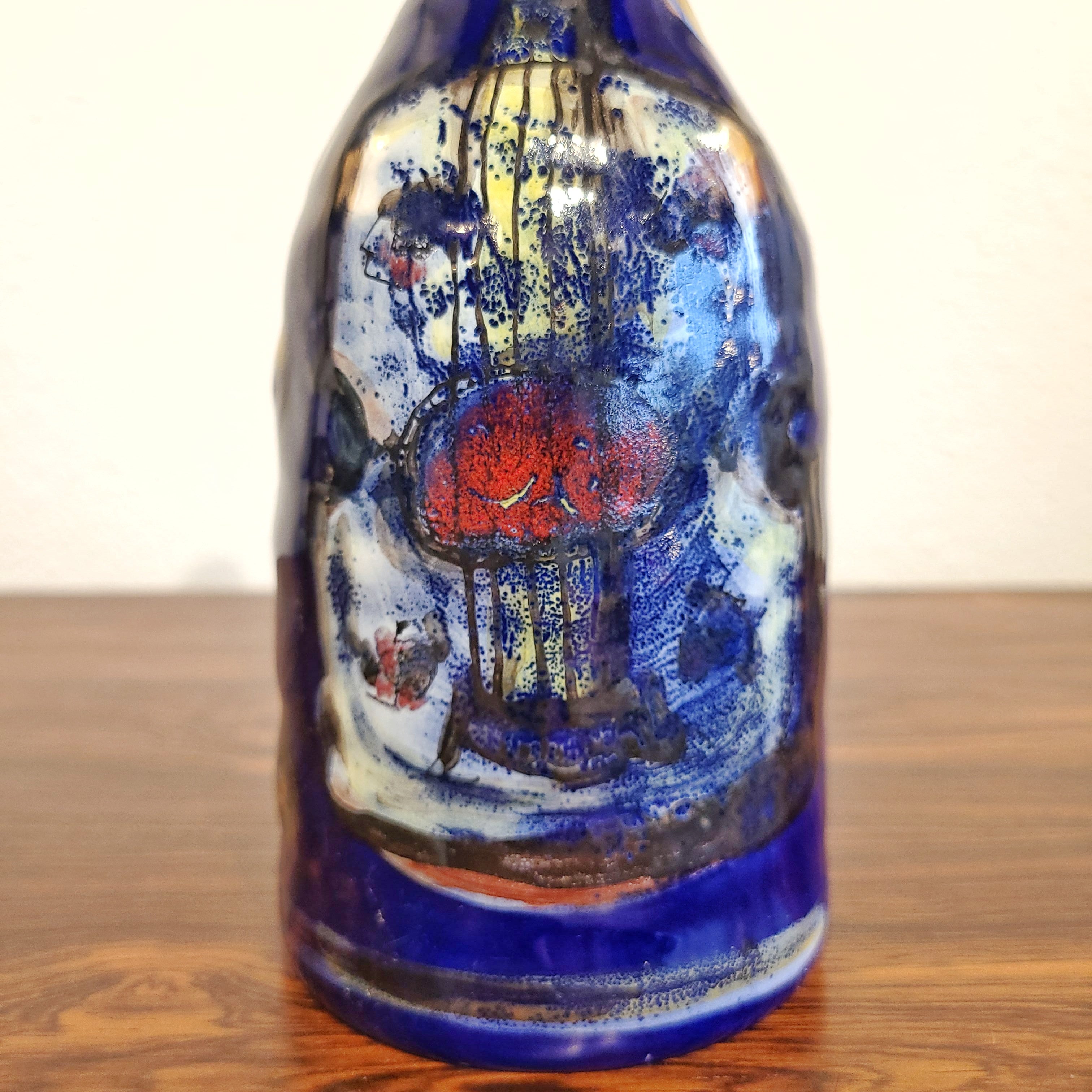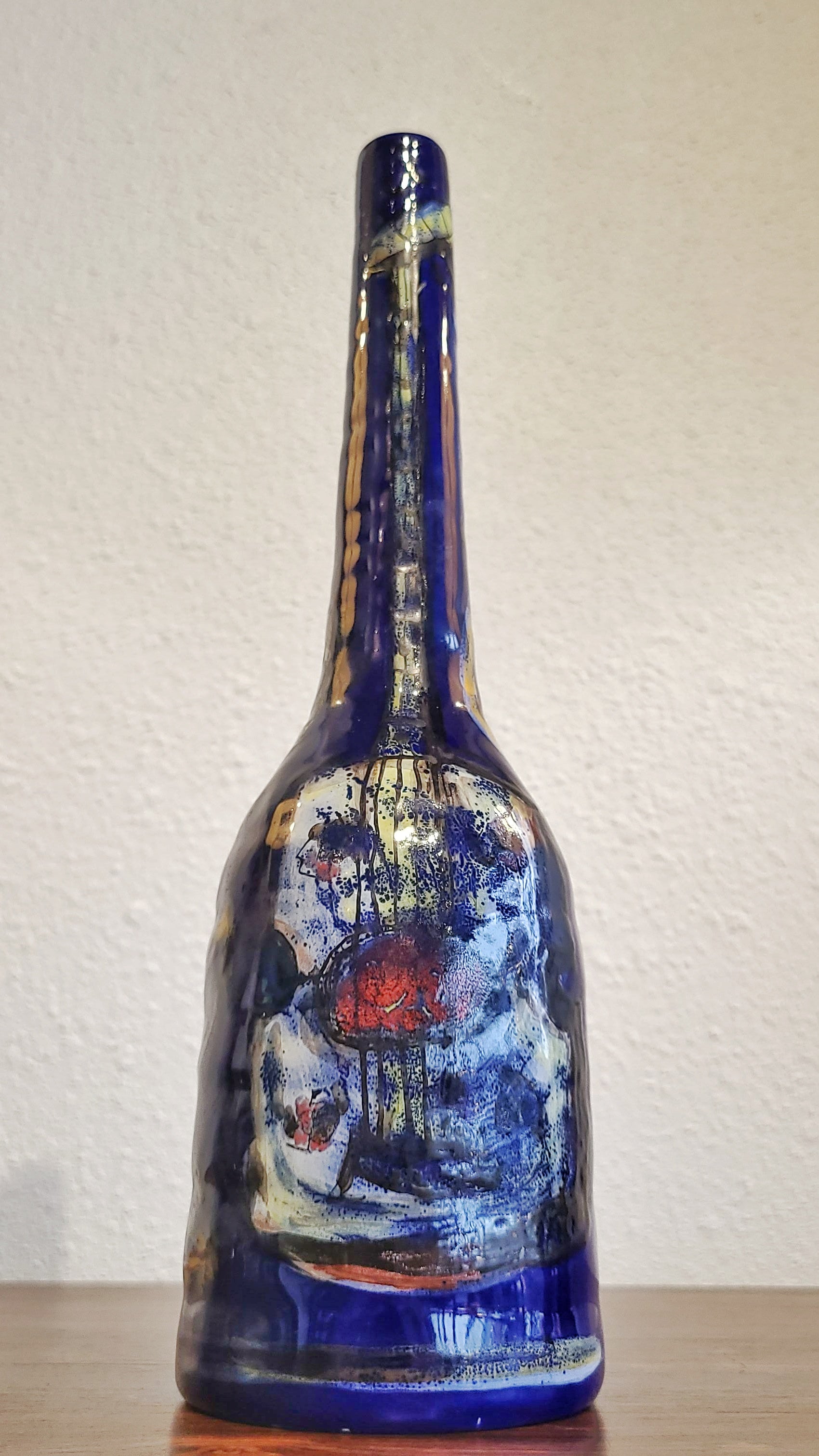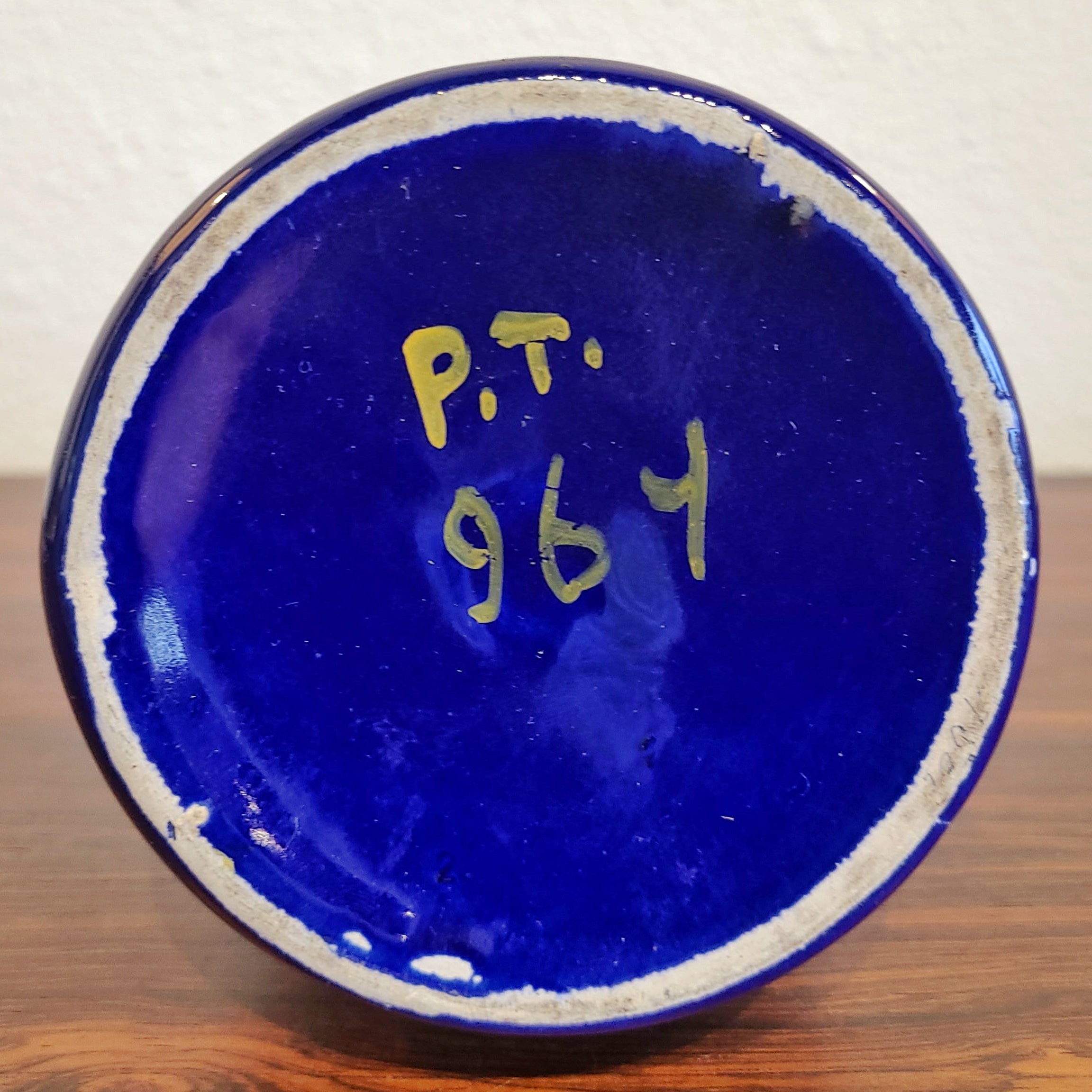 PETUCCO & TOLIO BOTTLE VASE WITH MUSICAL MOTIF MARKED "P.T. 964"
CONTACT US HERE ABOUT THIS ITEM.
A tall blue ceramic bottle vase from the workshop of Petucco & Tolio of Nove, Italy.  They hand painted decor consists of two abstracted musical instruments on opposite sides of the vase.  one appears to be a guitar and the other a mandolin.

PETUCCO & TOLIO was founded in 1945 by the partners Giovanni Petucco (1910-1961), Andrea Tolio and Gino Cuman  in Nove, Italy in the province of Vicenza, with headquarters in via Molini 44.  Under the direction of Giovanni Petucco, the program of production consisted predominantly of vases, ornaments and bases for lamps, but the specialty of the company was the production of interesting decorative panels in both traditional and modern styles.  Giovanni Petucco also produced many important one of a kind works in the furnaces of Petucco & Tolio to be presented on multiple occasions at the Venice Biennale (1948 & 1956), the Milan Triennale, and at the National Exhibition of Ceramics in Vicenza (1949 & 1961).  Over the years, the manufactory also exhibited abroad, in Sweden, Finland, France and Germany.  From the early 1960s until 1970 Floriano Gheno worked among the various employees of the manufactory as an apprentice before setting out to open his own workshop.  After Giovanni Petucco passed away in 1961, his son Giambattista stepped up and continued in his father's footsteps, but the business finally closed around 1980.
| | |
| --- | --- |
| Manufacturer | PETUCCO & TOLIO |
| Design Period | 1960 to 1969 |
| Production Period | Unknown |
| Country of Manufacture | Italy |
| Identifying Marks | This piece has an attribution mark |
| Style | Vintage, Mid-Century, Italian Modern, Hand-Crafted, Modernist |
| Detailed Condition | Excellent — This vintage piece is in near original condition. It may show minimal traces of use and/or have slight restorations. |
| Product Code | |
| Materials | Ceramic |
| Color | Medium blue, yellow, white, red, orange, black |
| Width | 3.8 inch |
| Depth | 3.8 inch |
| Height | 13.0 inch |
| | |