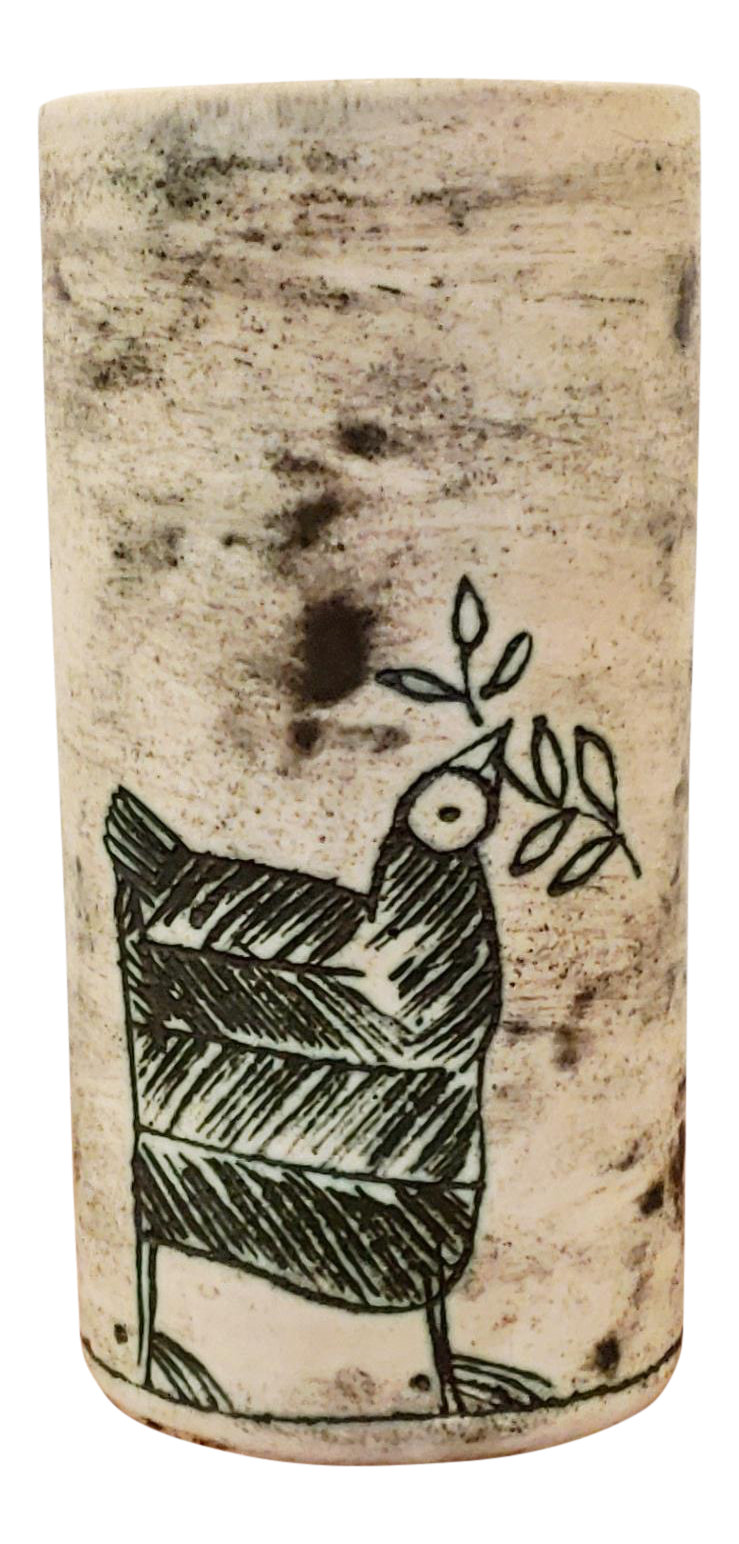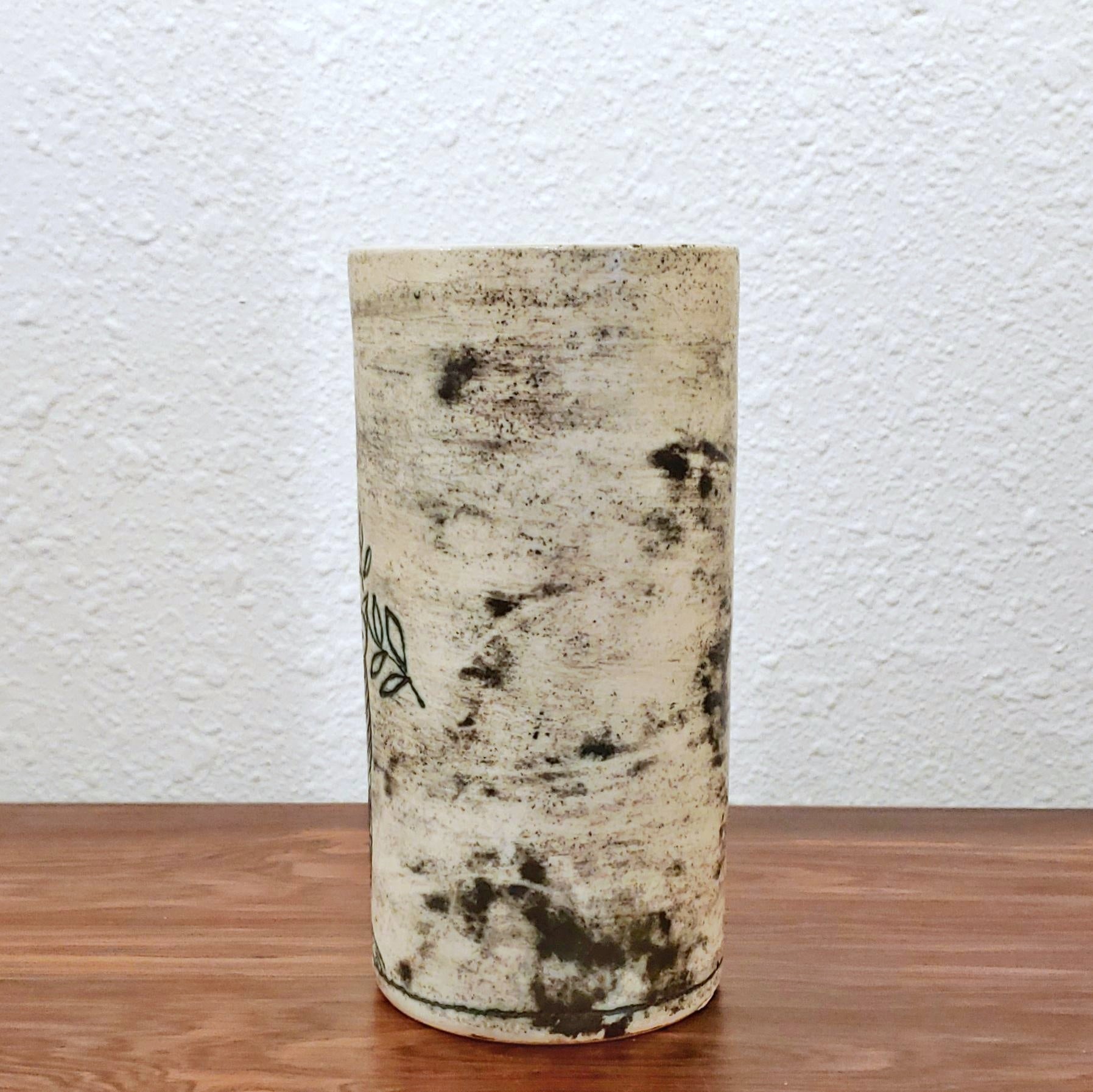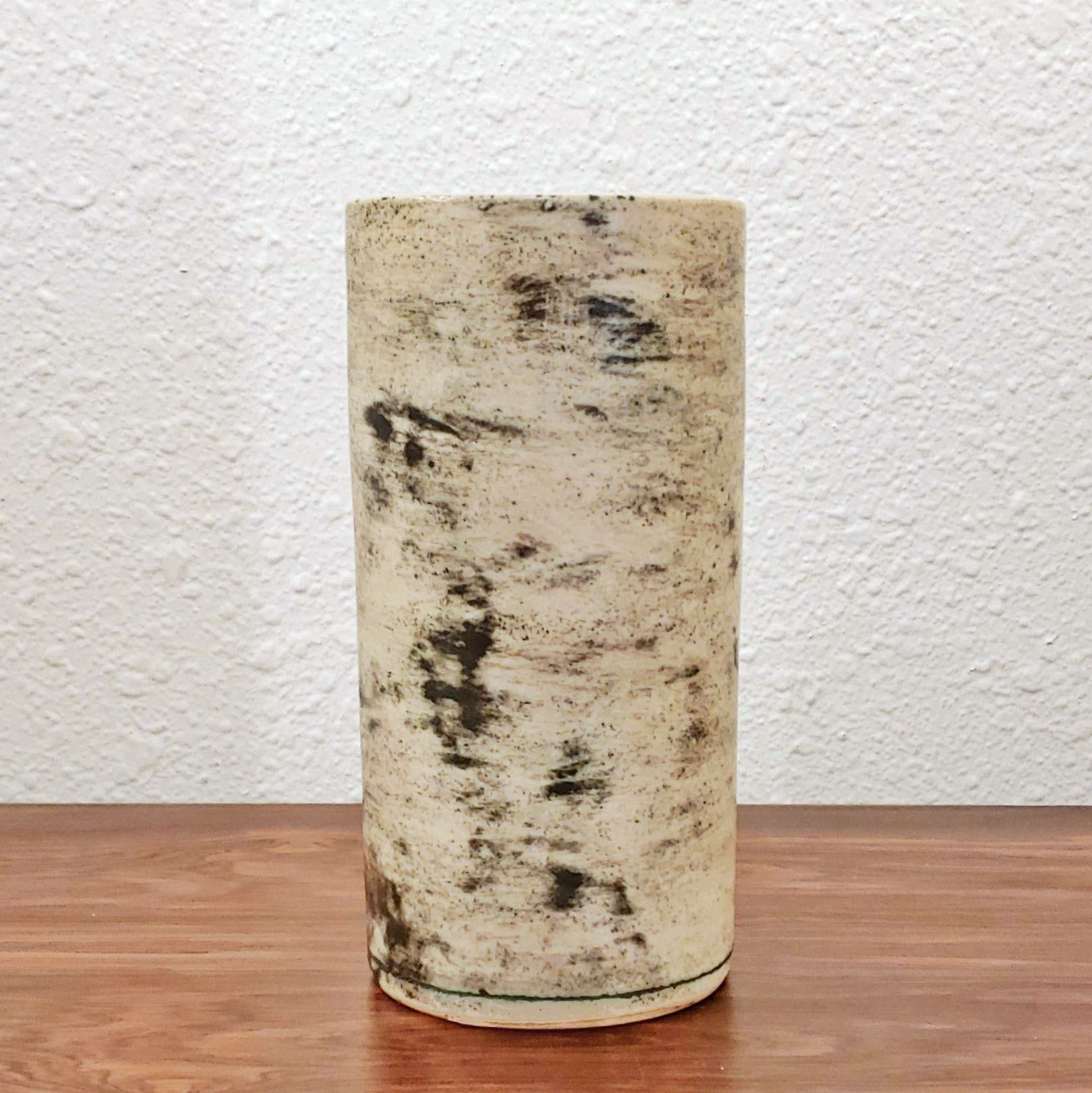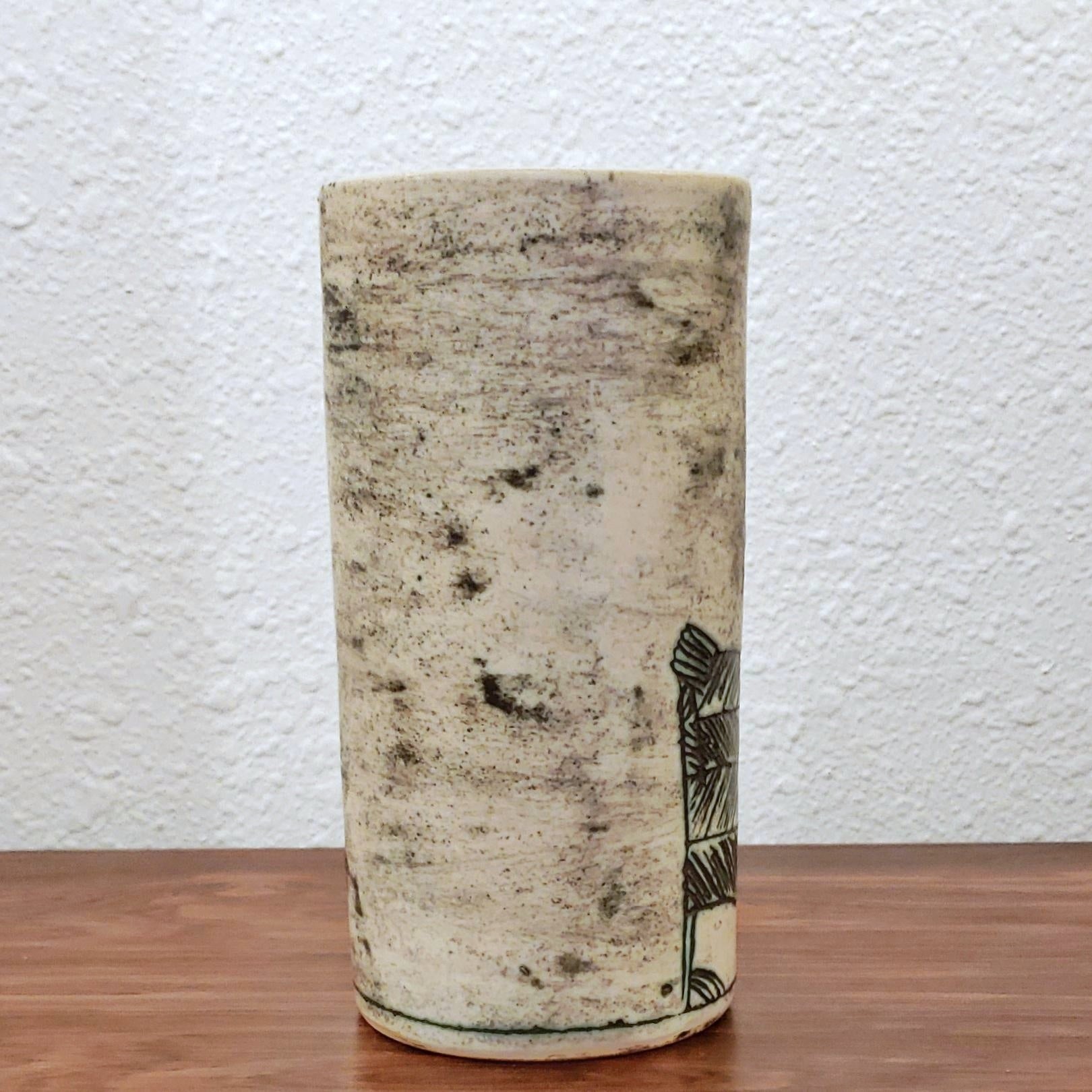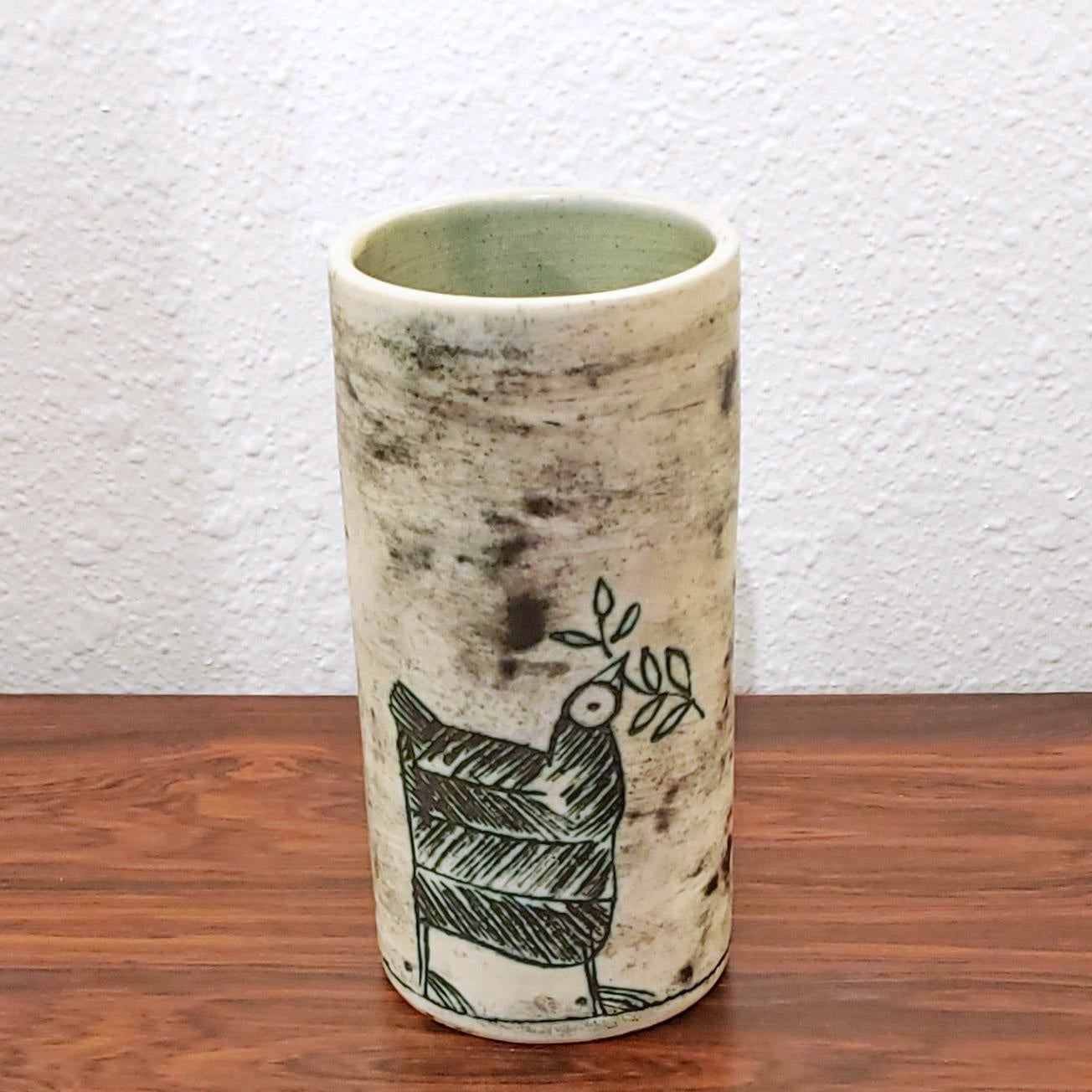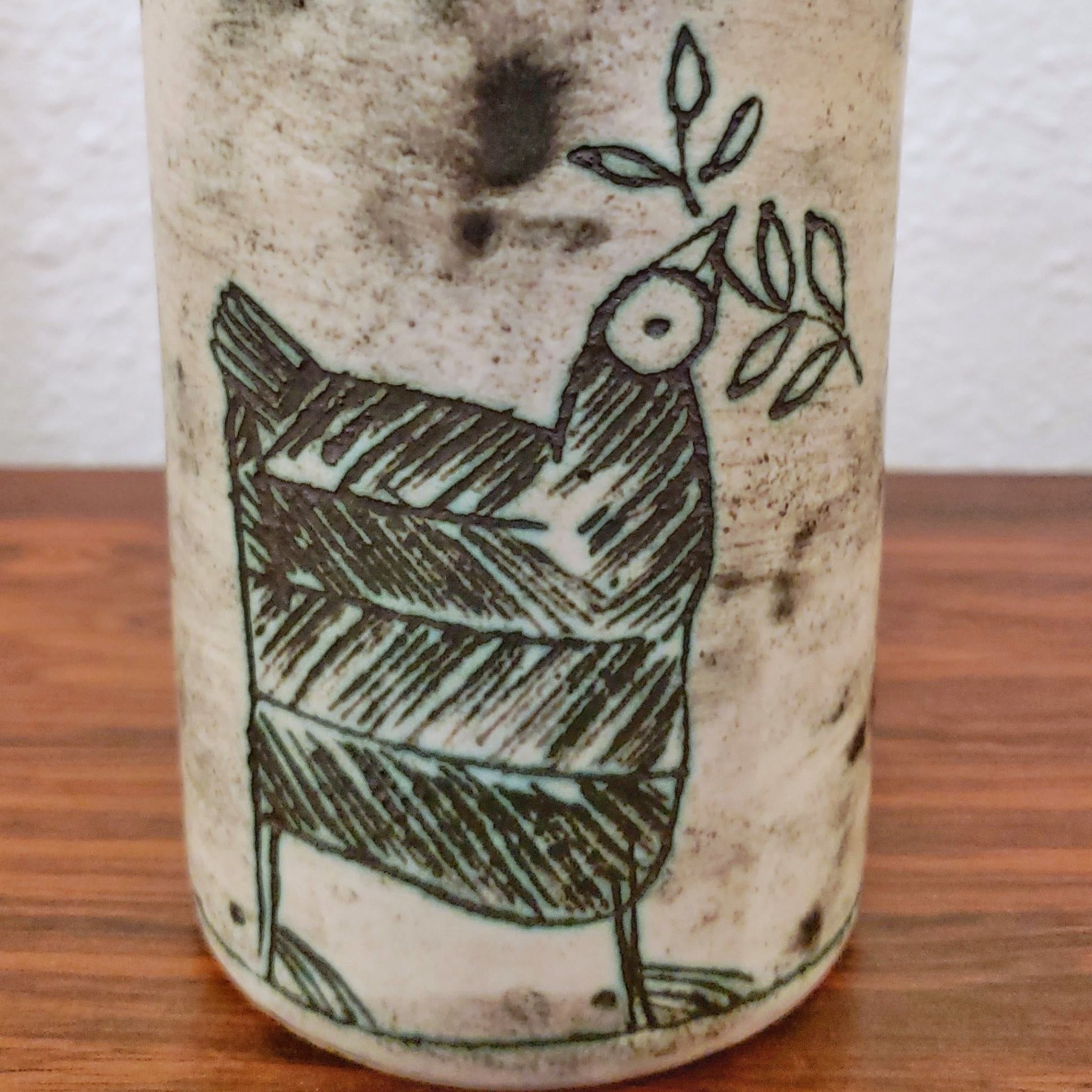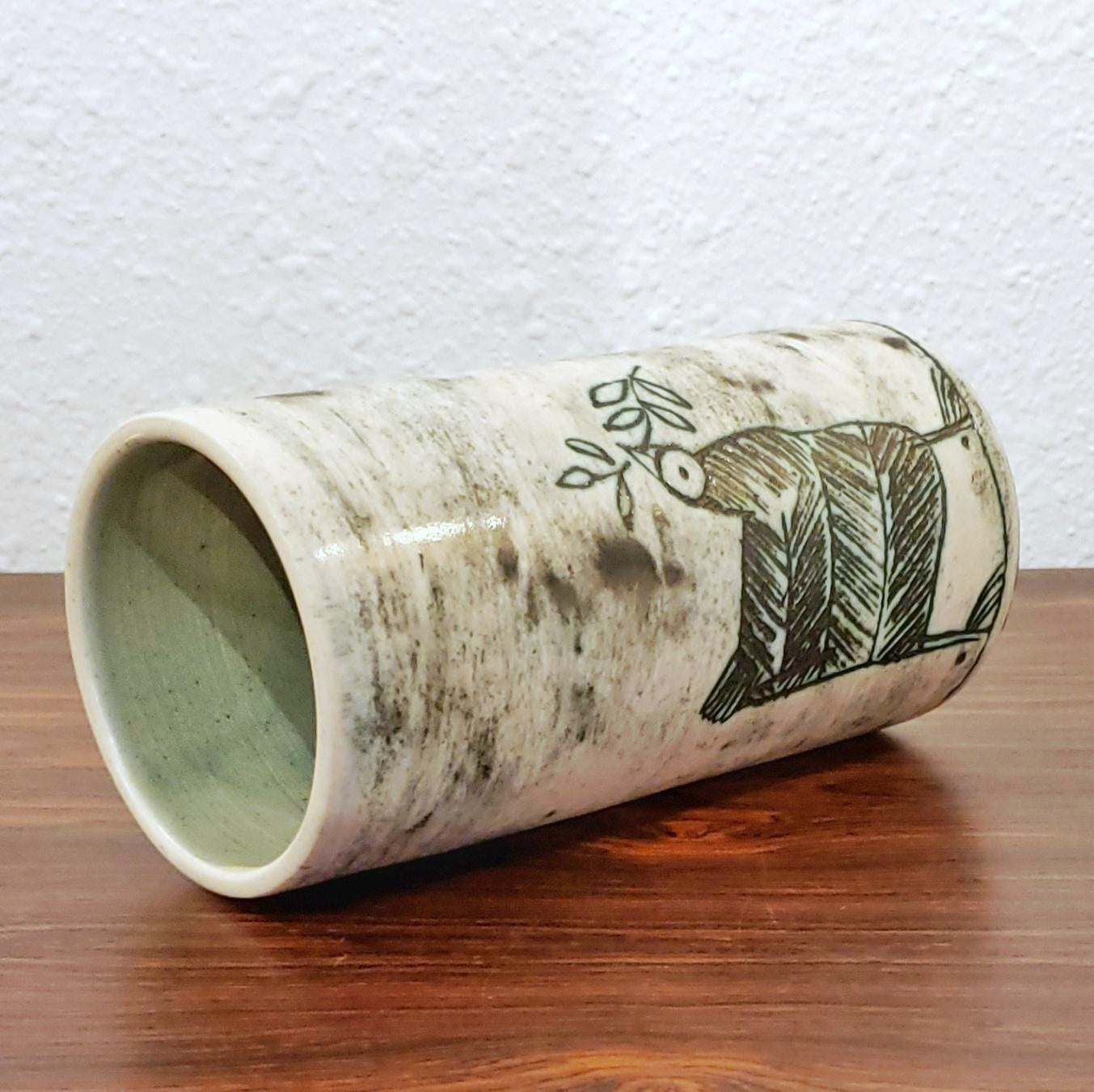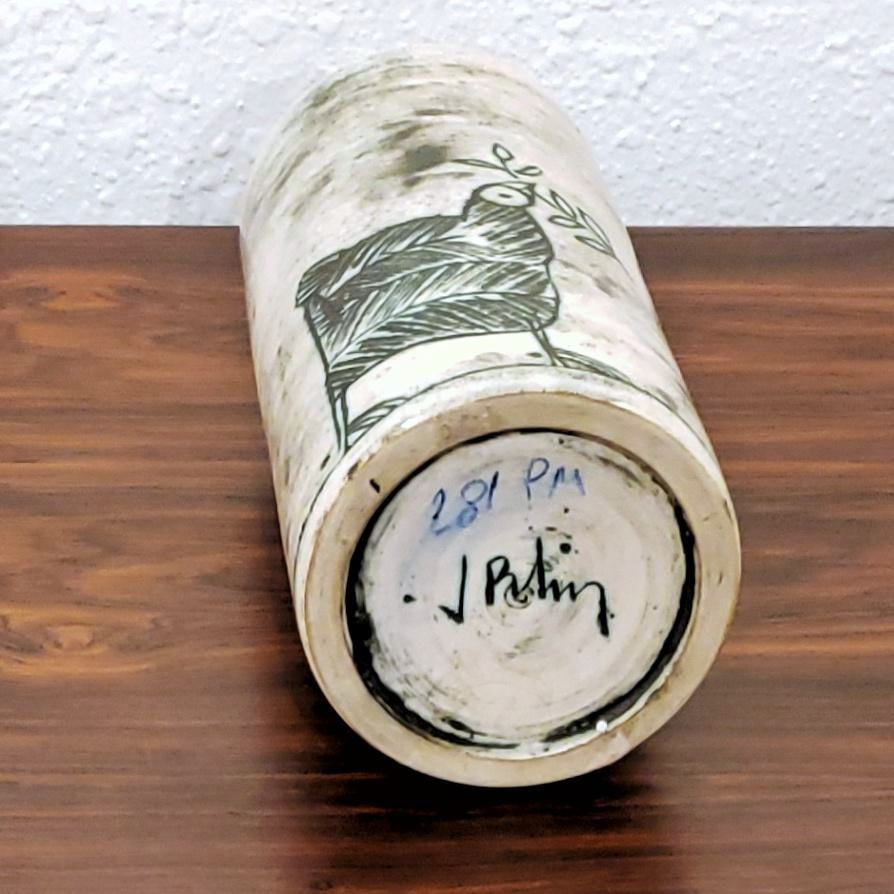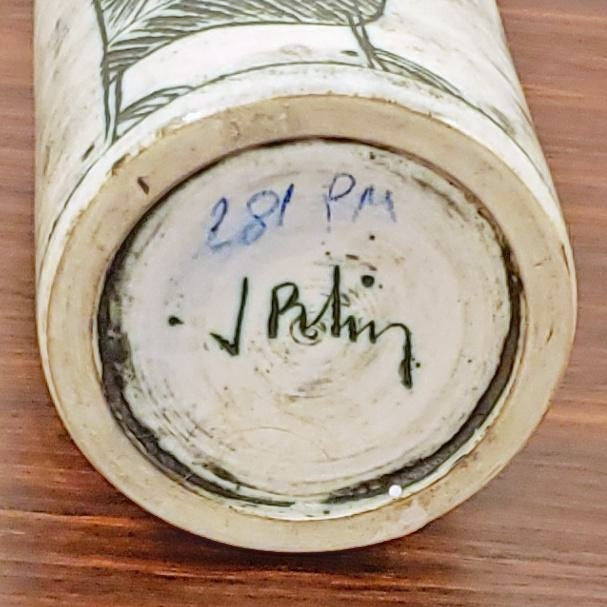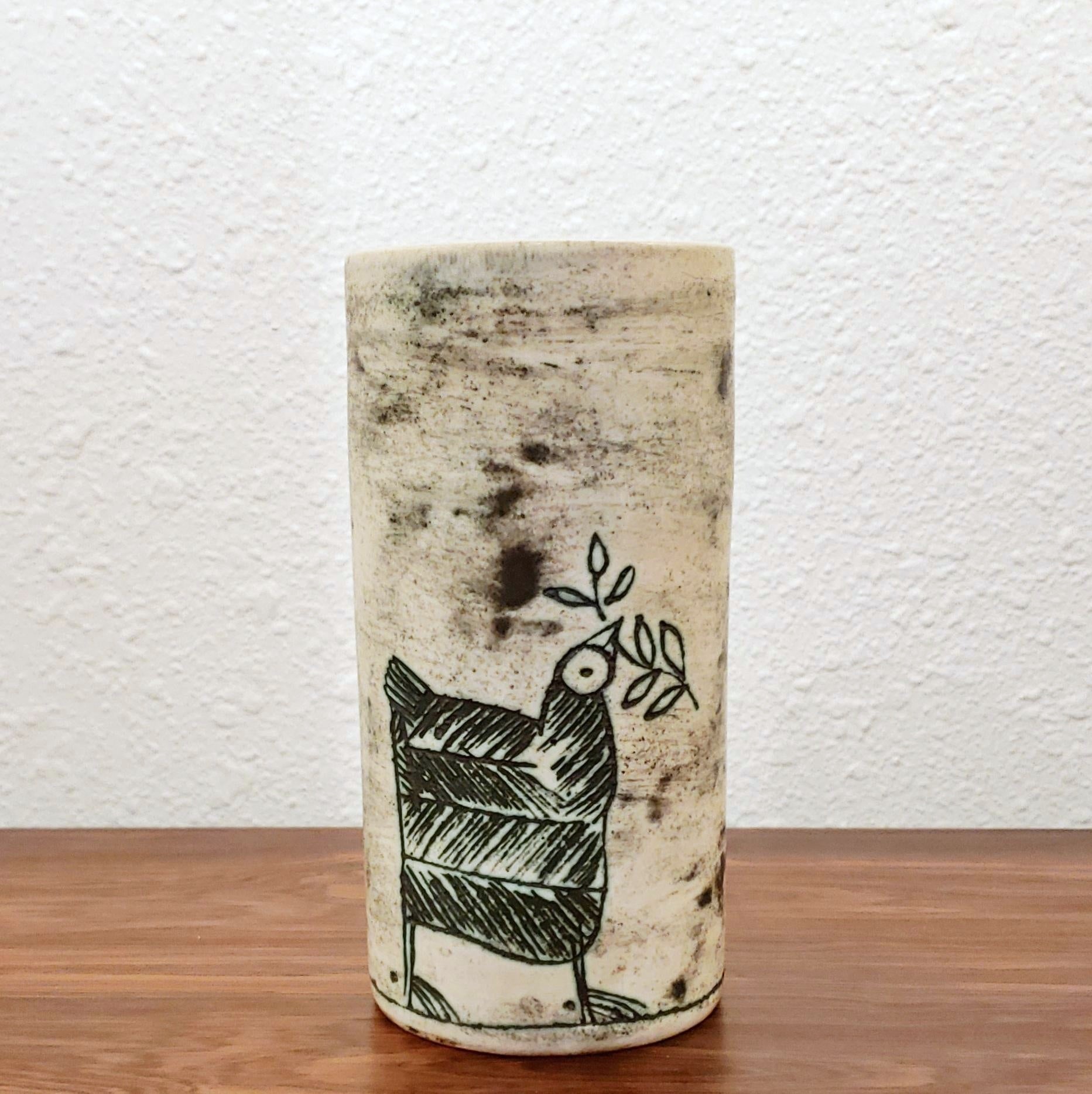 JACQUES BLIN VASE WITH BIRD MOTIF (17 cm)
$985.00
Regular price
$1,275.00
CONTACT US HERE ABOUT THIS ITEM.
A charming, column-form vase by renowned French ceramicist Jacques Blin.  It sports a whimsical sgrafitto depiction of a bird holding a leafy twig in its beak.
JACQUES BLIN was a French ceramicist active during the mid and late 20th century.  His distinct aesthetic is a conspicuous stand-out in a field that is crowded with extraordinary contributions.  He was born in 1920 in Pierrefonds in the departdment of Oise in the north of France.  After studying at the Bréguet School in Paris, he worked in its drawing office as an aeronautical engineer.  In 1948 he began exploring ceramics.  He made impressive use of slip casting, cutting-edge modeling techniques, and wheel throwing during these early years—yet only abandoned his incipient engineering career in 1954 when he set up two separate ceramics workshops:  an atelier in Paris and a second studio near Troyes in the department of Aube.  Blin remained in Paris (having settled at the Villa Hallé in the 14th arrondissement) until 1986, when he moved to Aube.
Blin decorated his early pieces with abstract shapes painted on matte white backgrounds.  By 1960 he had begun etching on dry clay prior to the first firing, then applying oxides and glaze—an innovative technique he developed with the painter Jean Rustin.  The deeply incised designs chiefly depicted stylized animals, imaginary birds, and scenes from daily life, recalling in turn the pottery of ancient Crete, the cave paintings of his native France, and contemporary graffiti.  Monochrome backgrounds treated with cloudy effects were favored.  Blin's iconography, drawing on epic themes like creation, is best understood in the context of the myths and ideologies of the post-war period.  After 1989 his work noticeably changed and the forms became more classic.  Designs were simplified and occupied the surface space less densely.  Blin's wife Catherine often assisted with glazing.
Blin exhibited his first pieces in 1954 at the Maison de la Chimie.  By 1960 he was exhibiting with regularity at both the Salon des Céramistes et des Métiers d'arts de France (which he was later to direct) and the Salon des Métiers d'art à la Porte de Versailles.  Blin routinely participated in the esteemed Salon des artists décorateurs and Salon des Tuileries and won a gold medal at the Prague Exposition Internationale de la céramique contemporaine (1962) and a silver at the Société des Artistes Français (1966).
Blin ardently promoted pottery through his writing, most notably in articles in "La Céramique moderne," and as vice-president of the Académie Internationale de la Céramique.  In 1970 he became president of the French employers' federation of potters and studios (Chambre Syndicale des Céramistes et Ateliers d'Art).  Throughout his career he frequently served on the jury at the Vallauris Biennale.  He died in 1995.
Design Period – 1950-1959
Country of Origin – FRANCE
Designer – JACQUES BLIN (1920-1995)
Attribution – MARKED
Materials – CERAMIC
Condition – VERY GOOD (no defects; may show slight traces of use)
Height (cm) – 17.0
Diameter (cm) – 8.5