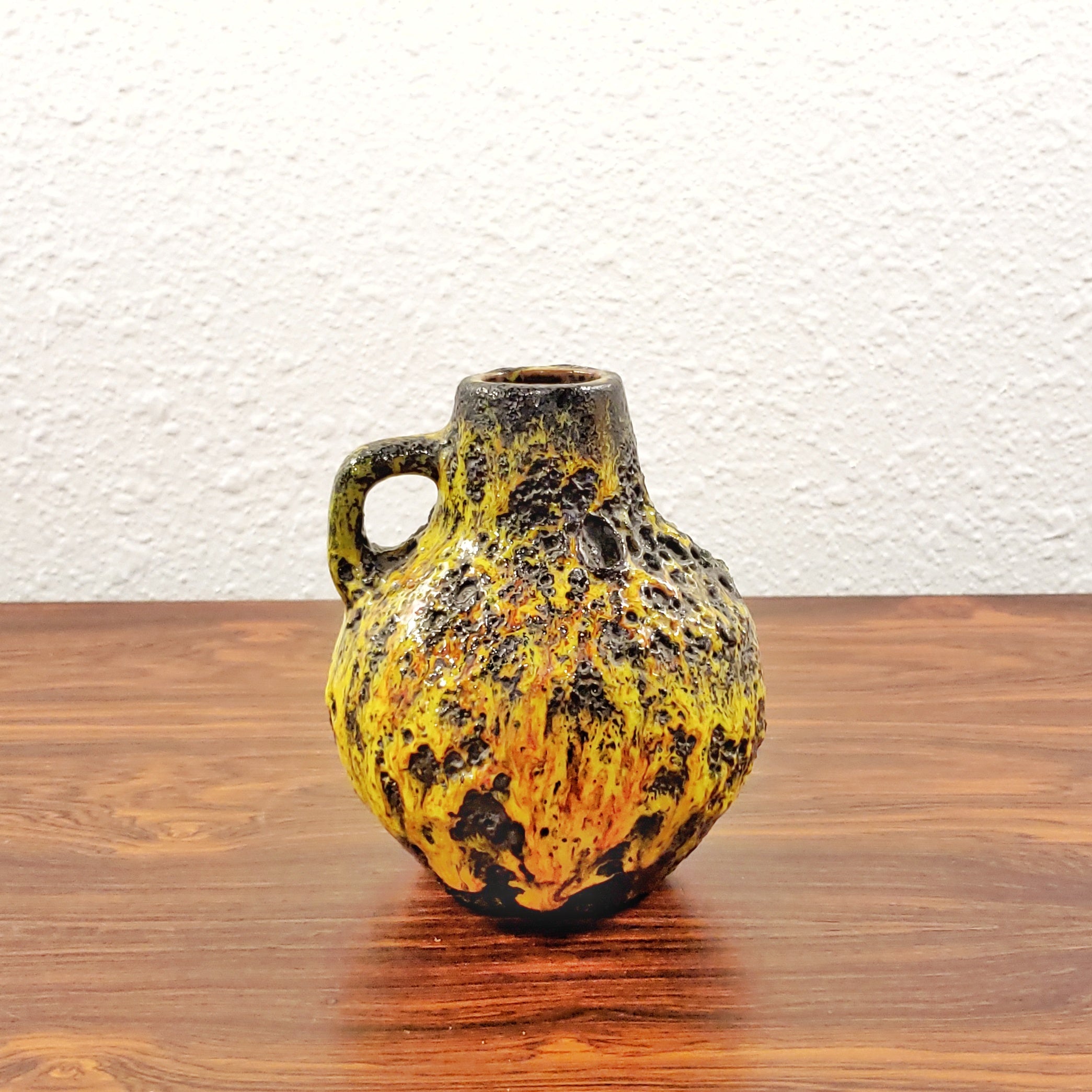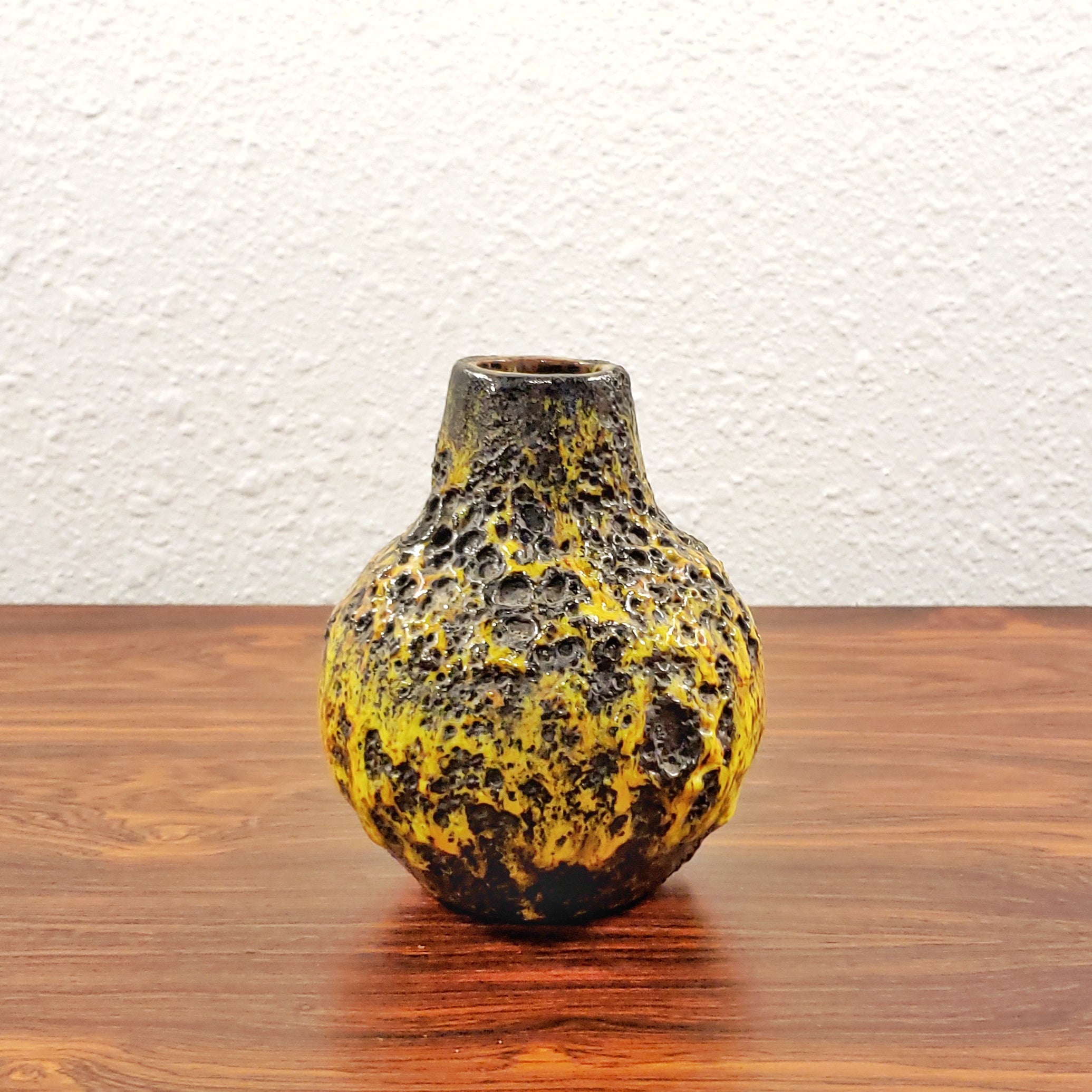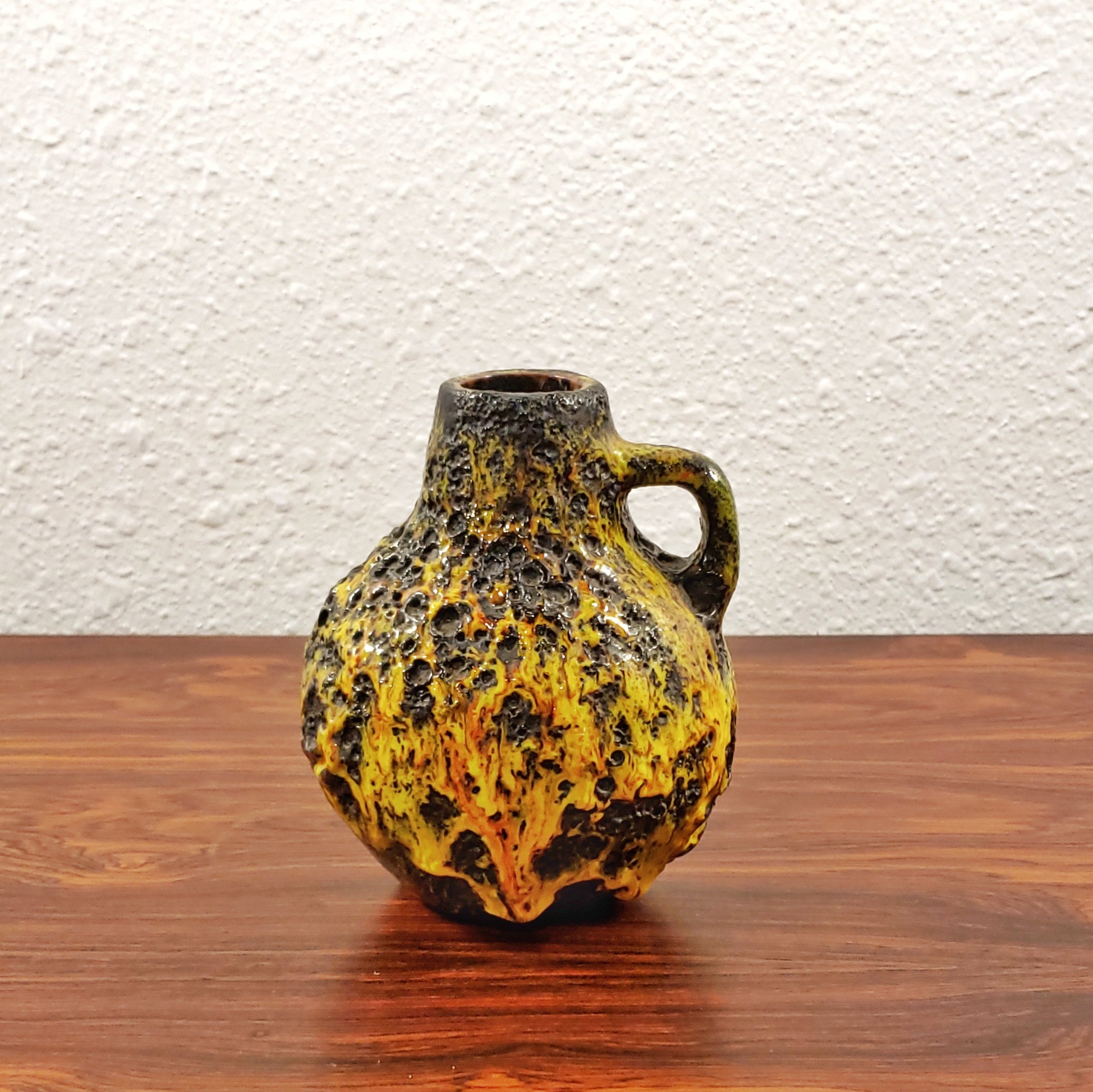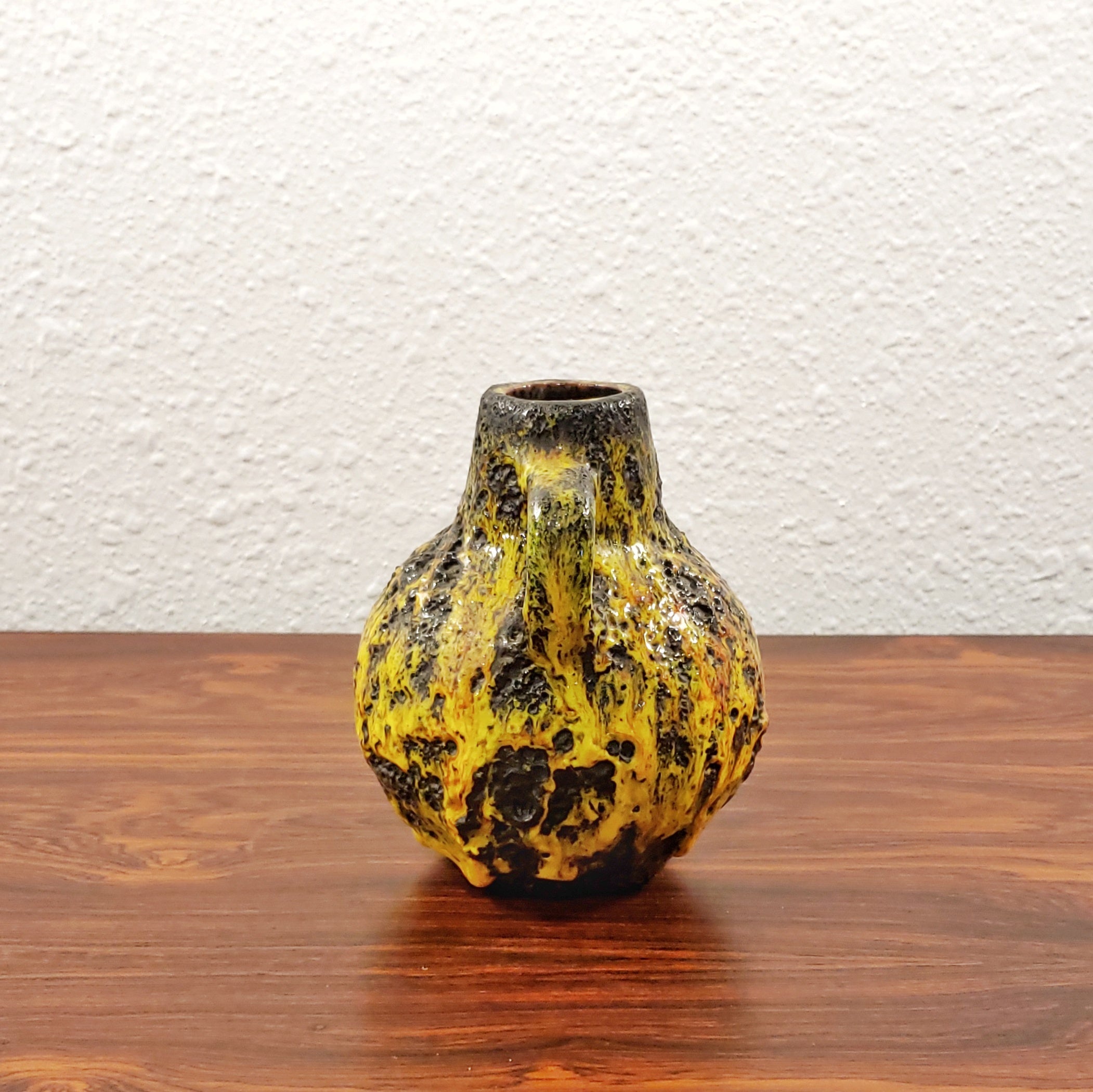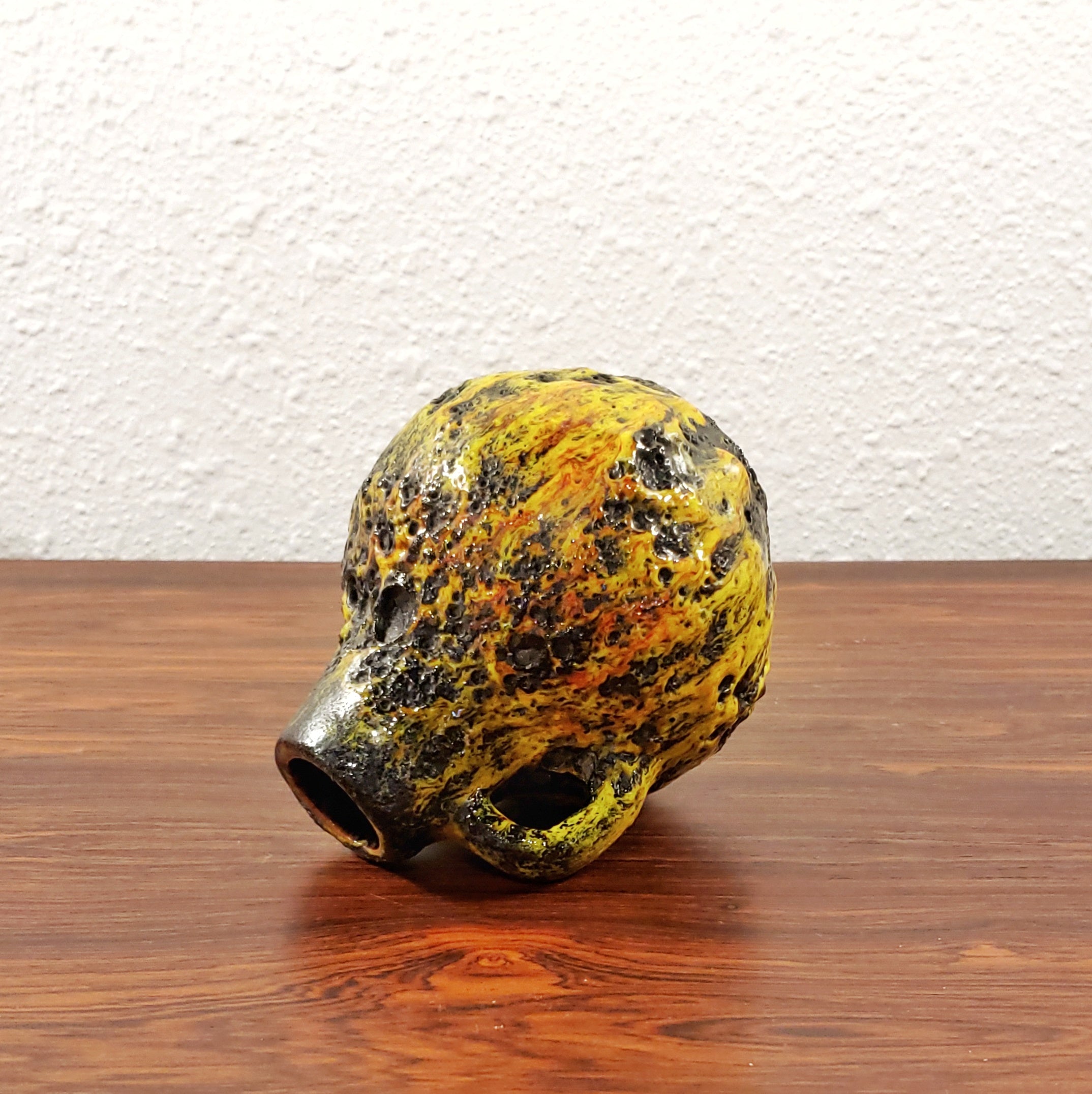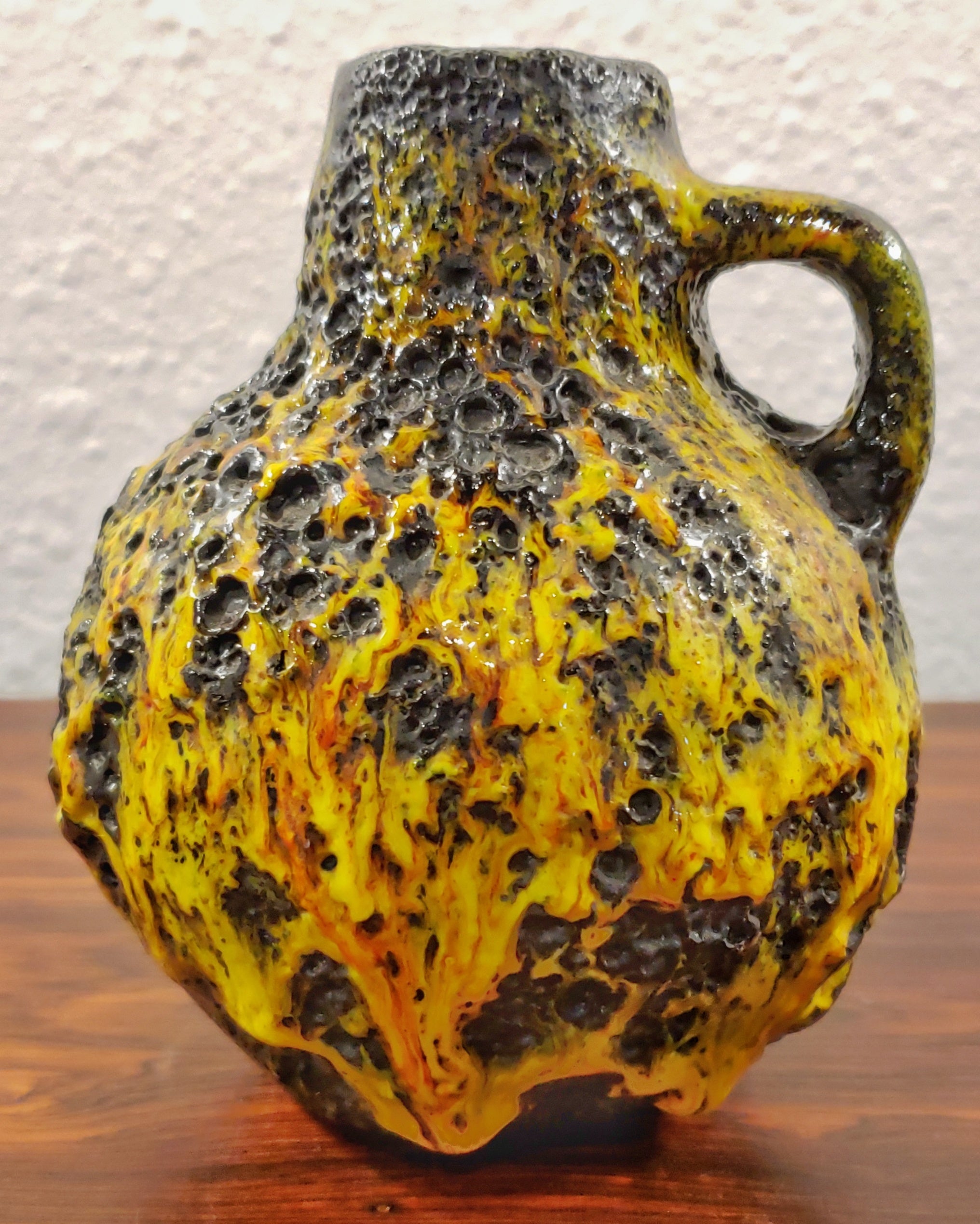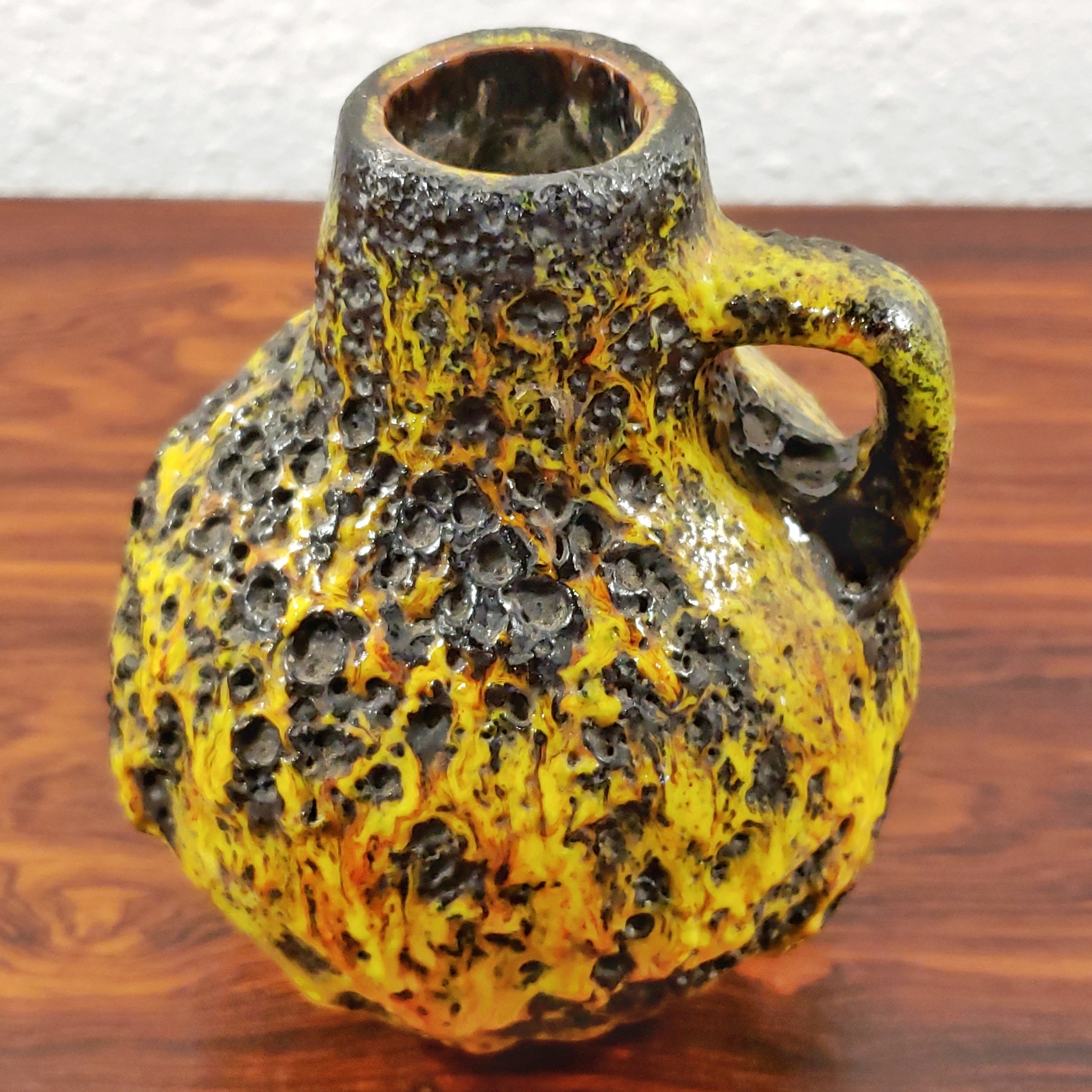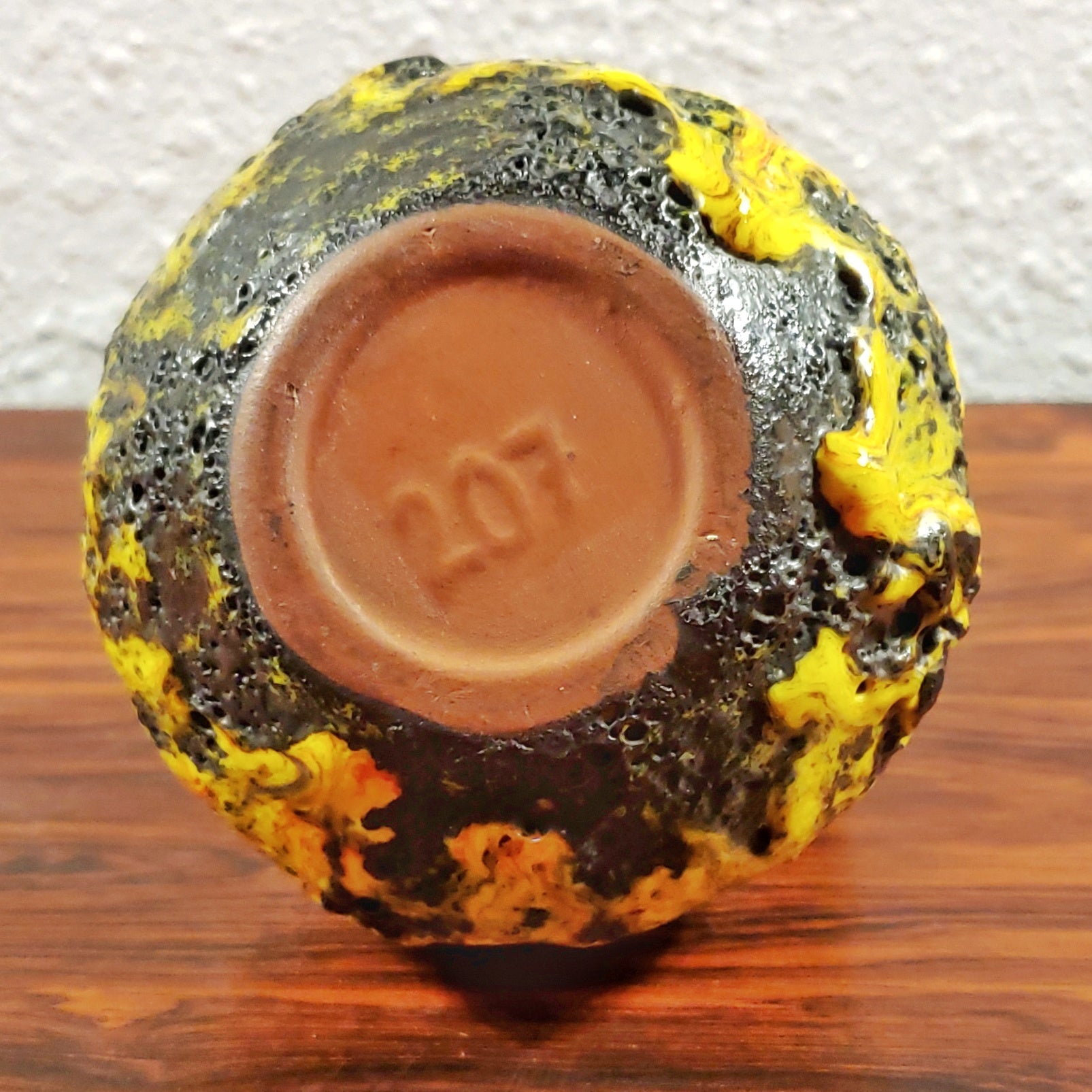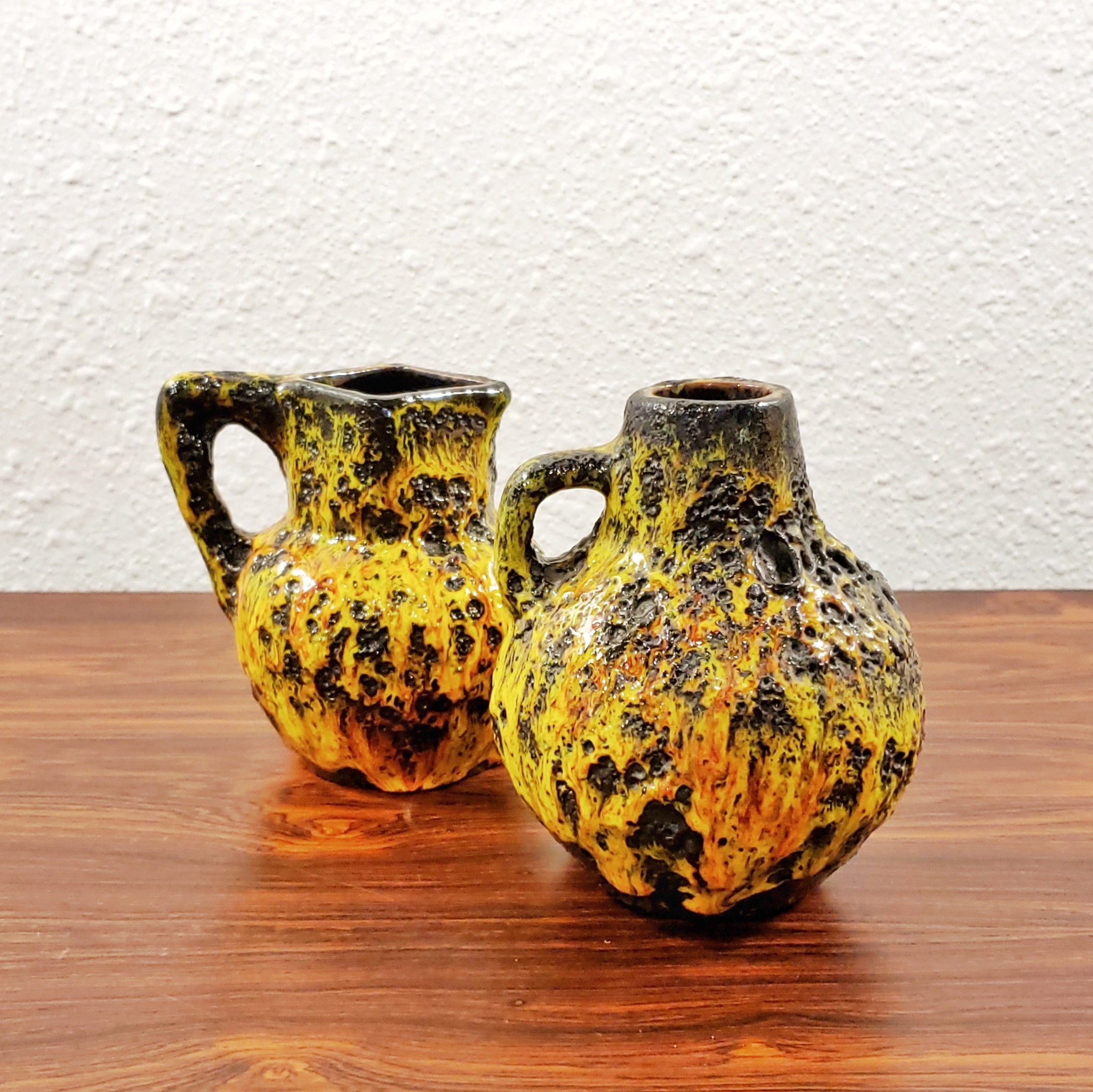 KREUTZ KERAMIK VASE 207
CONTACT US HERE ABOUT THIS ITEM.
A small, well-formed KREUTZ vase in a highly desirable finish—thick and bubbly, black-yellow-and-orange, too-hot-to-handle, volcanic fat-lava glaze.
KREUTZ KERAMIK was founded in 1958 by Helmut Kreutz in the picturesque village of Langenaubach in the central German state of Hesse.  Its products are characterized by red-clay bodies covered with very thick and bubbly glazes—the epitome of what's broadly thought of as German "fat lava," we might argue.  KREUTZ often achieved foamy, cratered, or "volcanic" surfaces with the addition of organic substances to the glaze that released oxygen during firing, or, alternatively, the use of silicon carbide and its release of carbon dioxide.
Determining the origin of a KREUTZ vase can be a challenge as a good deal of the company's output was sold to other potteries—Montanus, Gerlach Keramik, and Marzi & Remy among them.  Naturally this causes consternation for those connoisseurs and historians trying to unravel the mysteries that continue to dog the study of post-war German art pottery.  The wholesale trade firm Riffarth also bought vases from KREUTZ and labeled them as their own.
KREUTZ KERAMIK used red clay exclusively.  Shape numbers are often impressed on the base of items; size and country of origin are never indicated.  KREUTZ-branded vases usually had two paper stickers on them, the more prominent reading "Kreutz Keramik" and a secondary one, "Handarbeit" (handwork).
Production Period – 1960-1969
Country of Origin – WEST GERMANY
Maker – KREUTZ KERAMIK
Attribution – MARKED
Materials – CERAMIC
Colors – YELLOW, BLACK, ORANGE
Condition – VERY GOOD (no defects; may show slight traces of use)
Height (cm) – 12.5
Diameter (cm) – 10.0