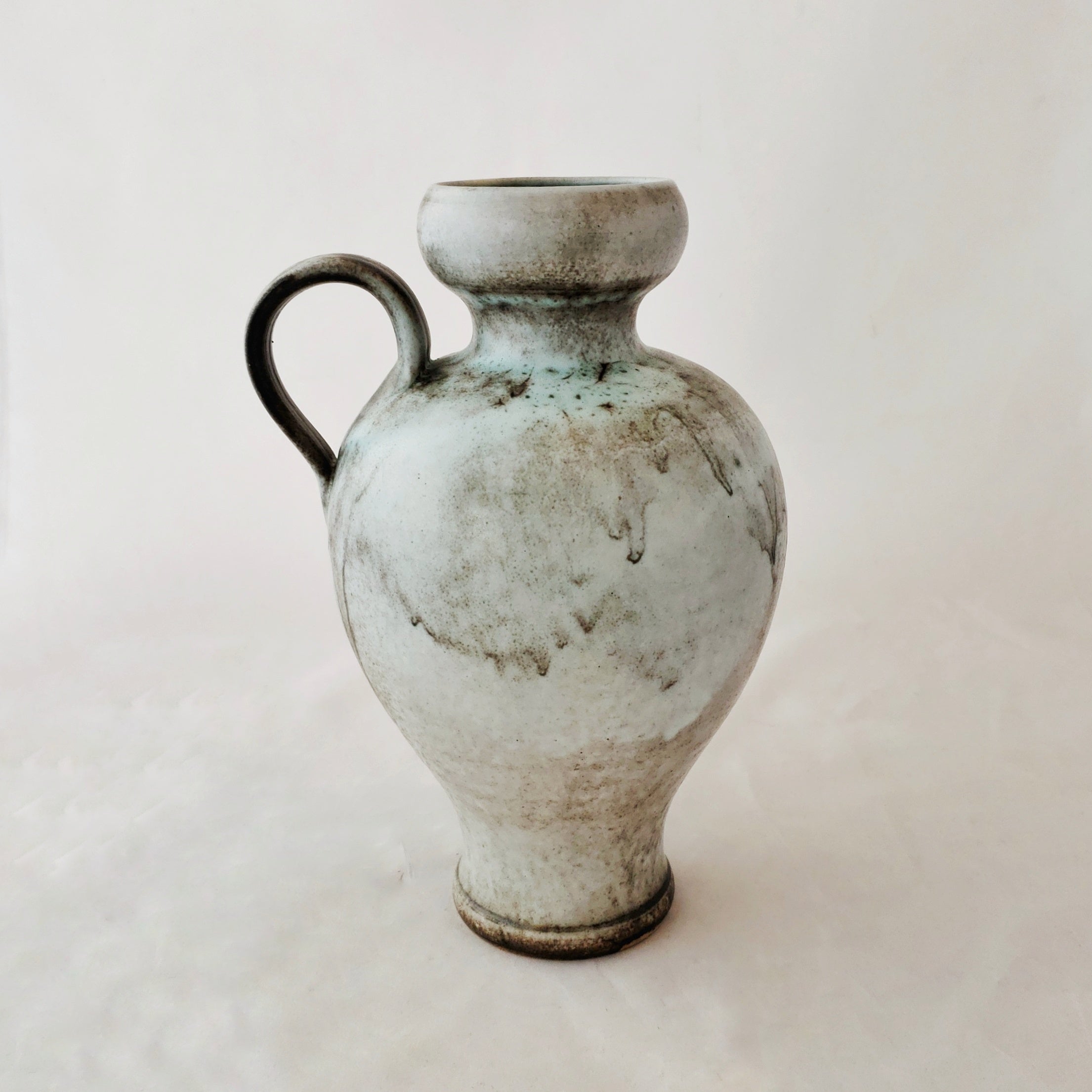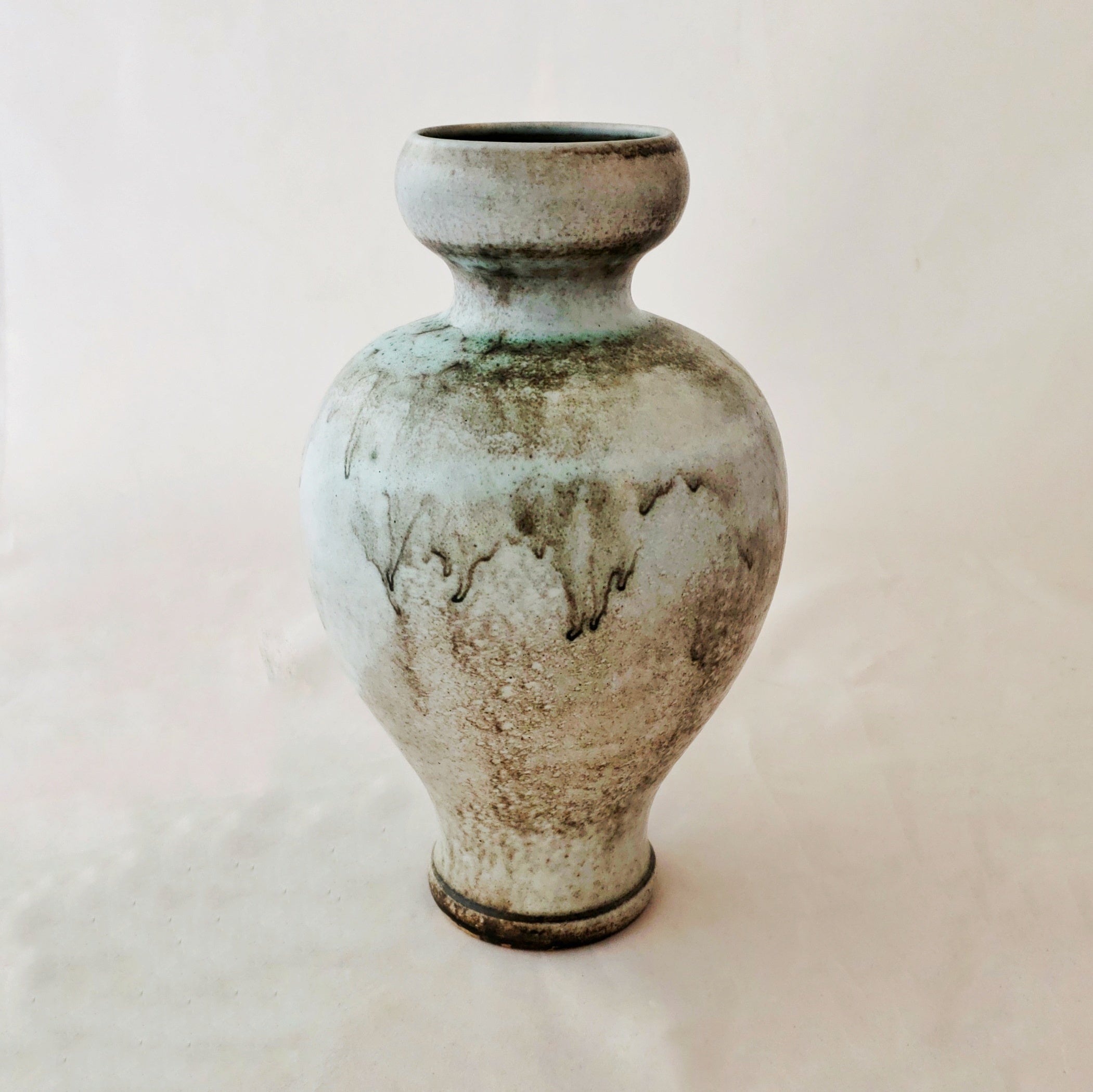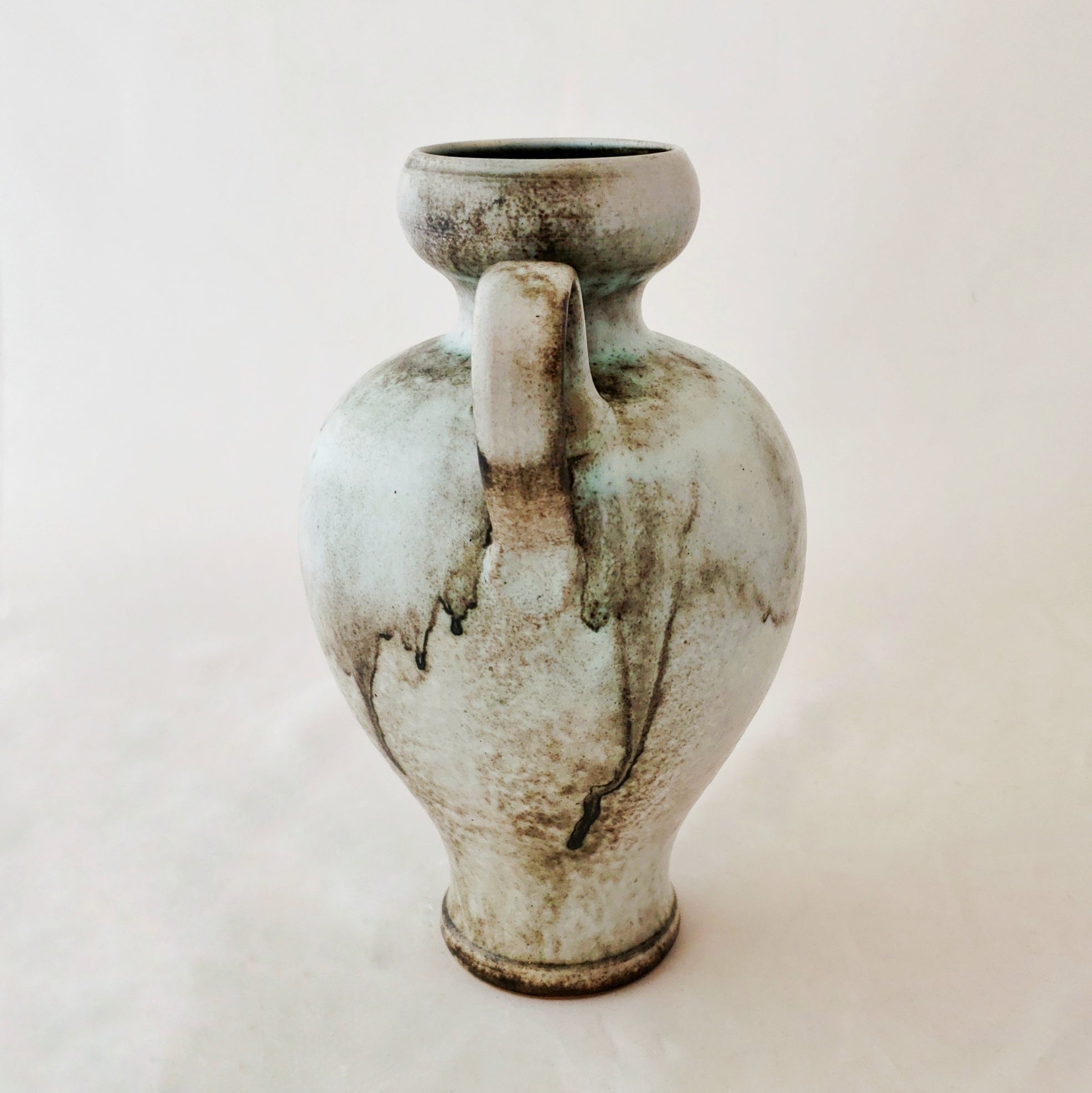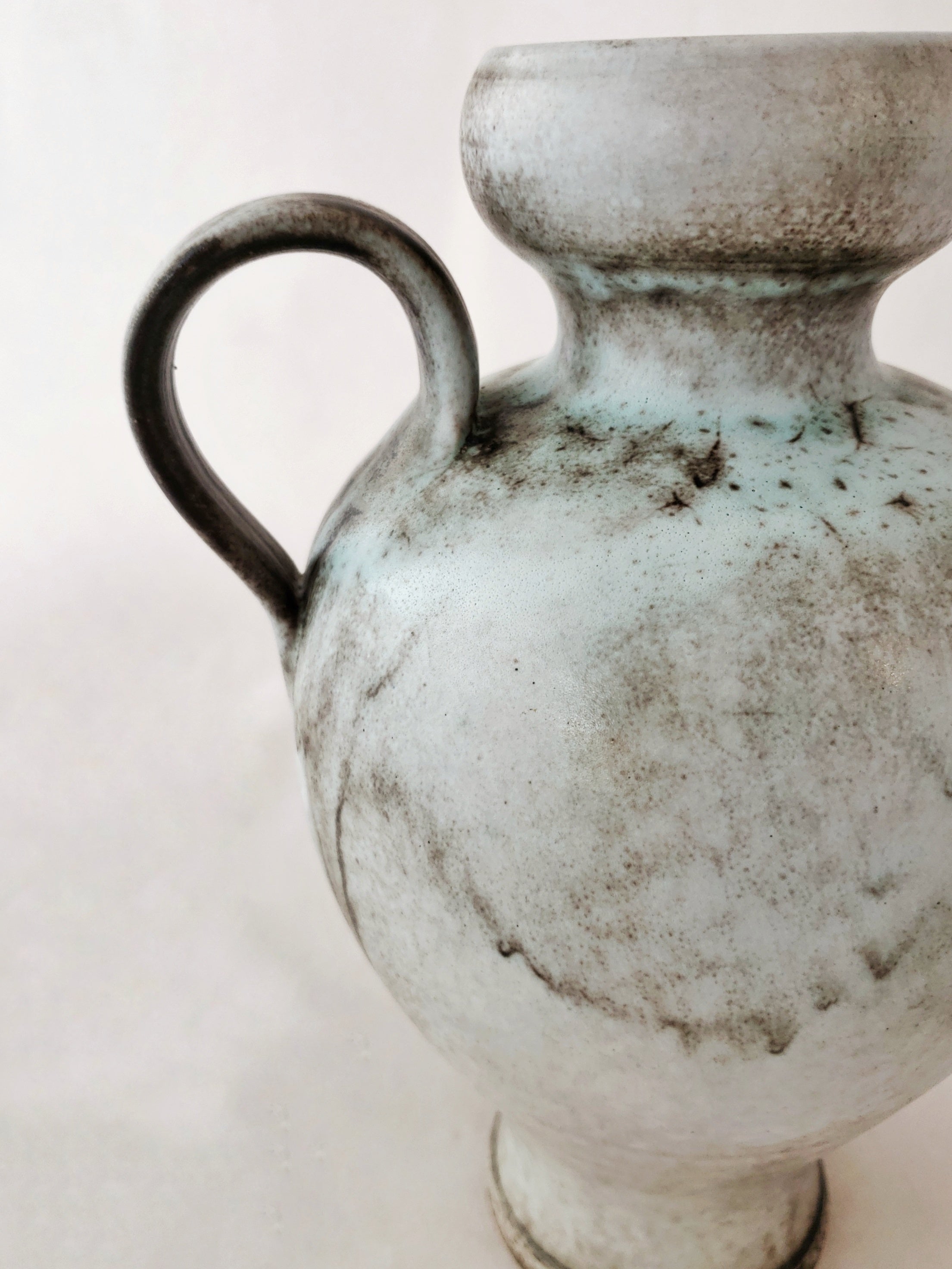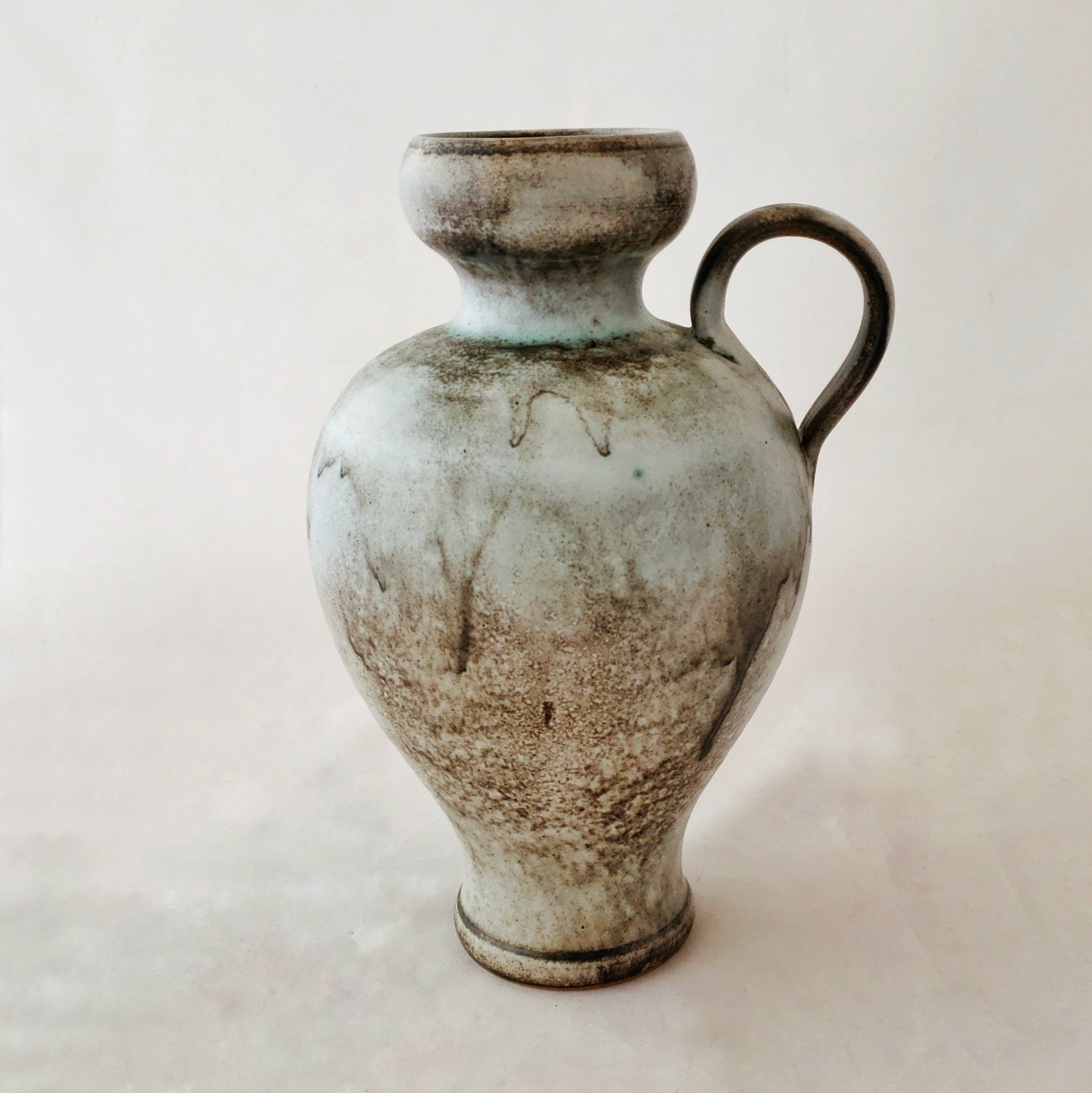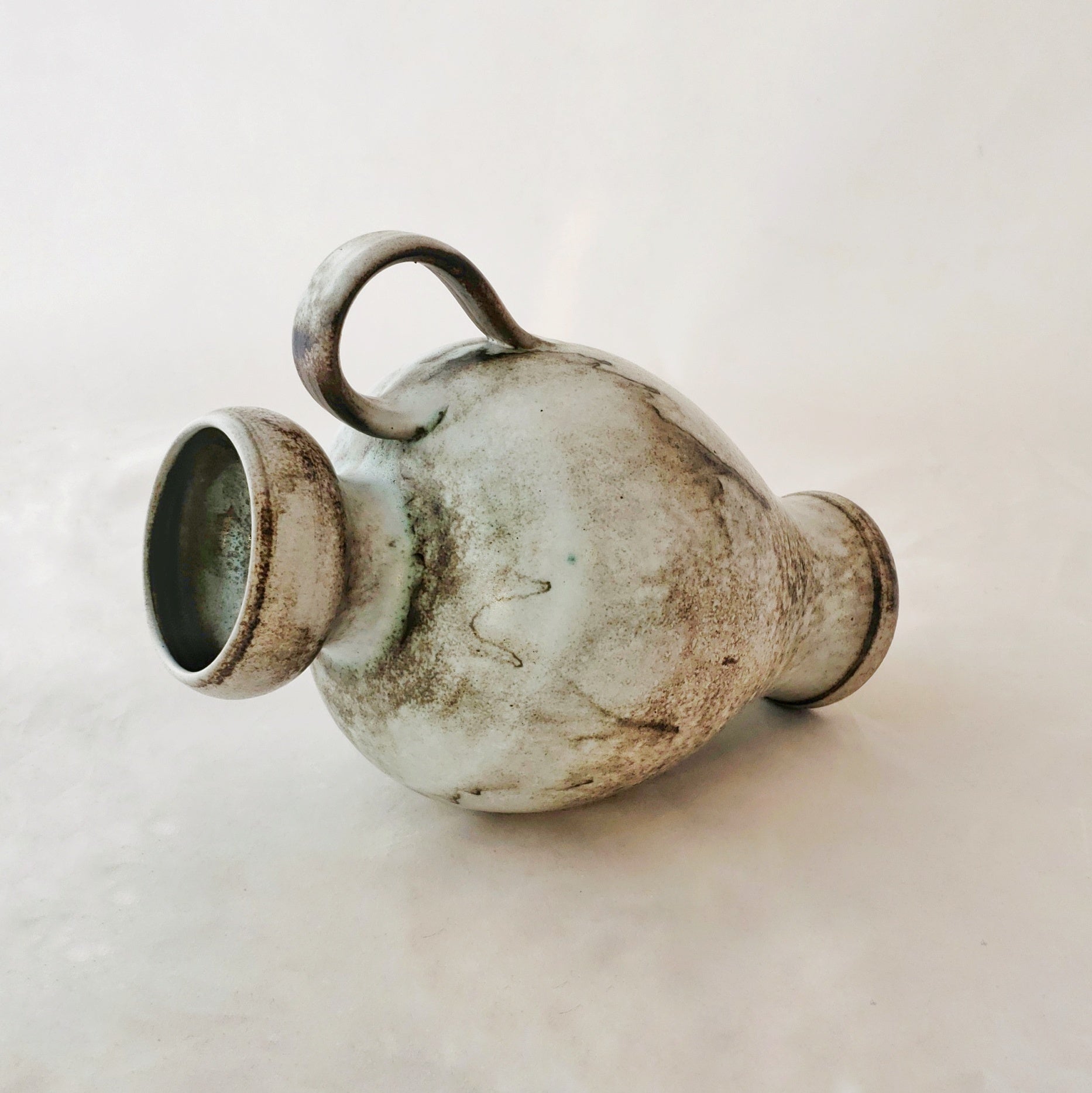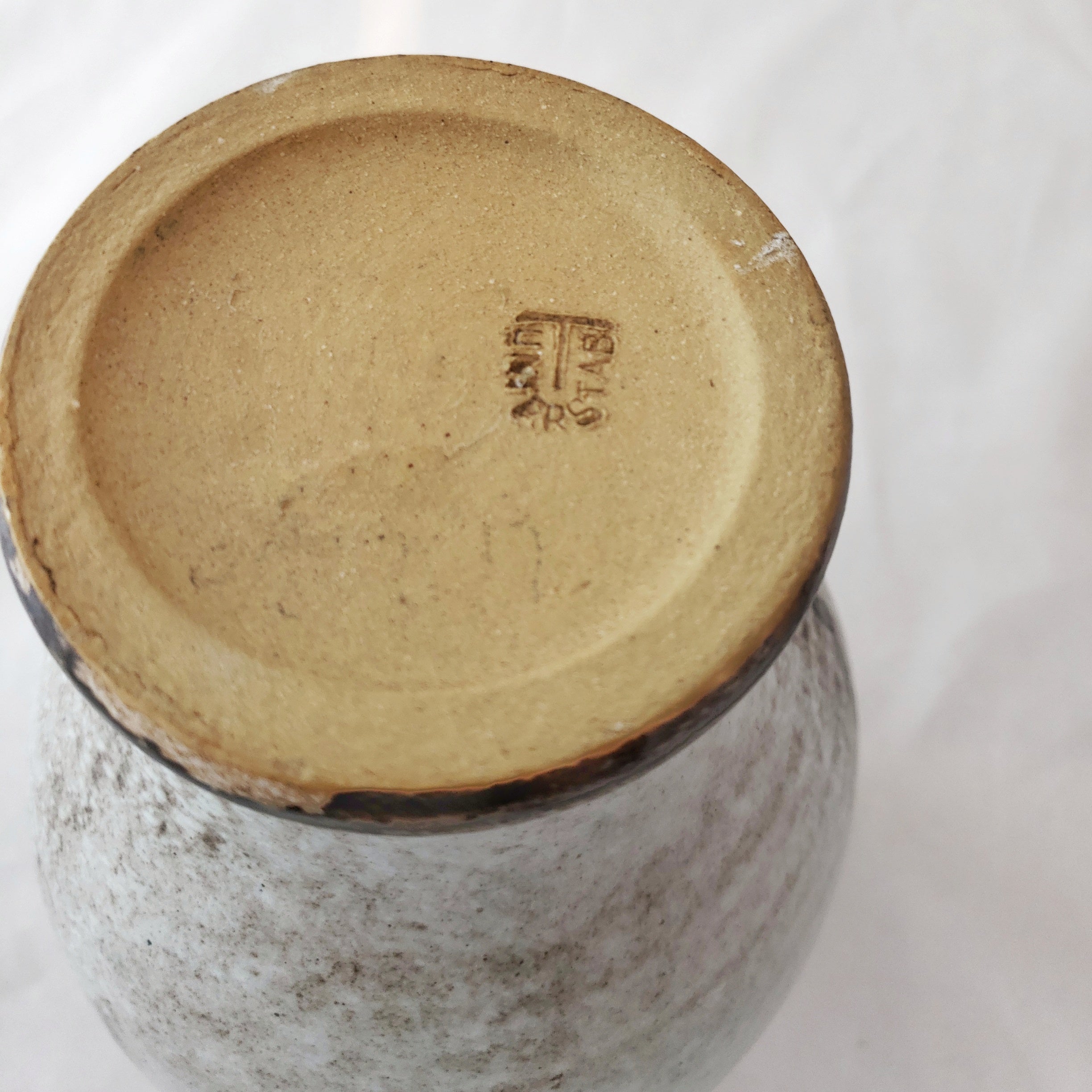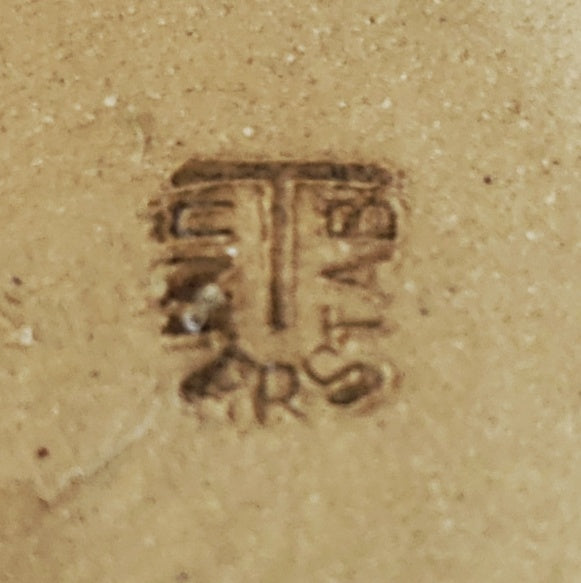 KUNSTTÖPFEREI UNTERSTAB (KTU) STUDIO VASE
CONTACT US HERE ABOUT THIS ITEM.
A beautifully proportioned handle vase in a smoky drip glaze with pastel blue undertones.  Photos do not do justice to this 1970s beauty.  A very nice piece from the KTU studio.
KUNSTTÖPFEREI UNTERSTAB (Unterstab Art Pottery), aka KTU, was a ceramic studio founded in the early 1960s in the tiny district town of Langenhessen in Saxony in the former GDR by husband and wife Ralf and Gudrun Unterstab.  Typical of many small East German workshops, hardly anything is known about its operations or the personages involved.  One exception is the fact that Gudrun Unterstab (b. 1940) is the daughter of the famous potter Albert Kießling who set up his own studio in Langenhesssen in 1954.  Husband Ralf (b. 1937) remains a complete mystery.
Whatever the division of labor between them actually may have been, many suppose that Ralf was responsible for the forms and that Gudrun was the glazer.  It must be noted that this conjecture rests solely on the similarity of many of the  UNTERSTAB glazes to those developed by Kießling.  The couple's work has sometimes fancifully been attributed to one "Kerstin Unterstab"—perhaps owing to the appearance of the initials "KTU" on the base of some pots—but such a person never existed, at least not in connection with the UNTERSTAB studio.
Production Period – 1970-1979
Country of Origin – EAST GERMANY
Maker – KUNSTTÖPFEREI UNTERSTAB
Attribution – MARKED
Materials – CERAMIC
Condition – VERY GOOD (no defects; may show slight traces of use)
Height (cm) – 25.5
Diameter (cm) – 15.0