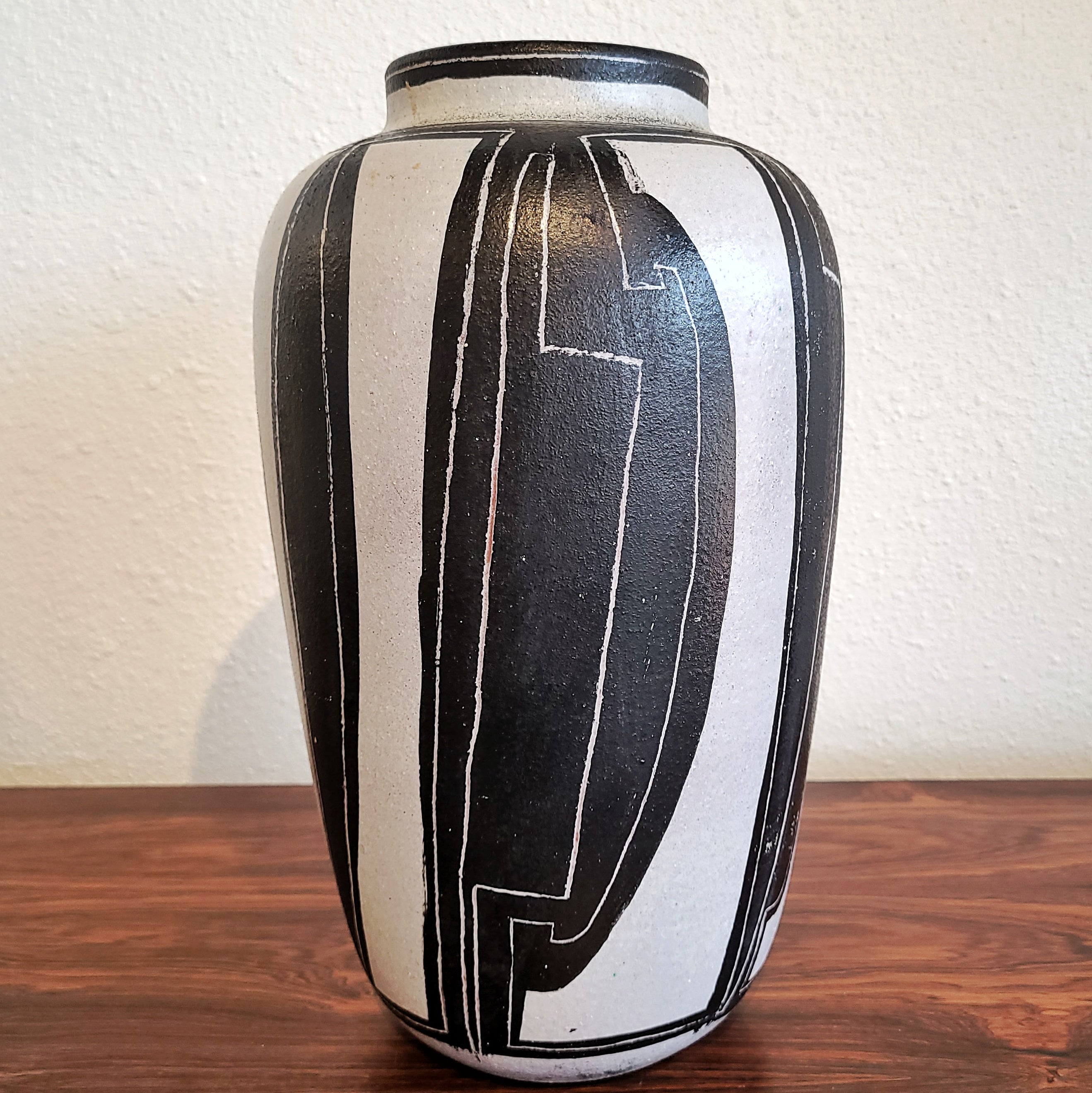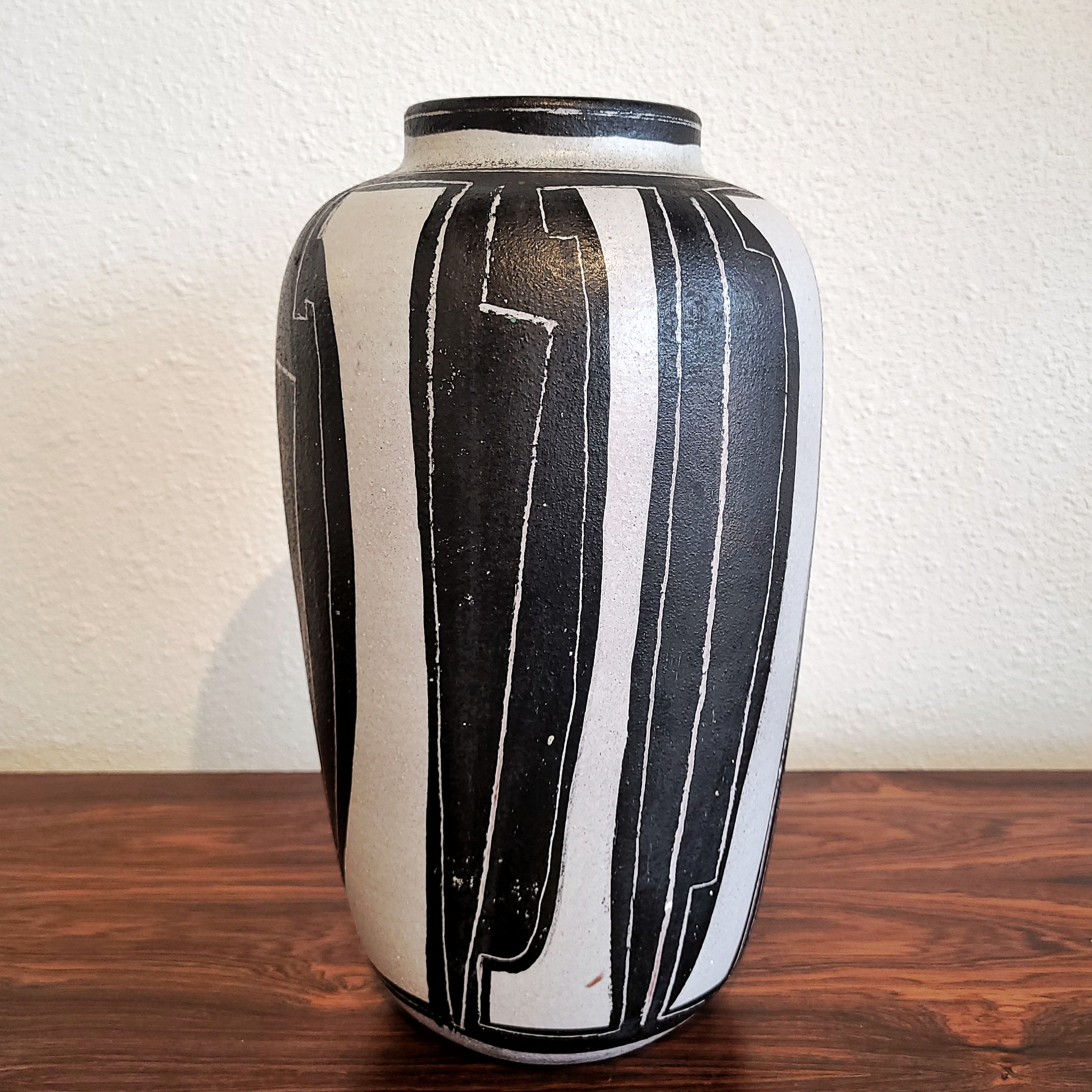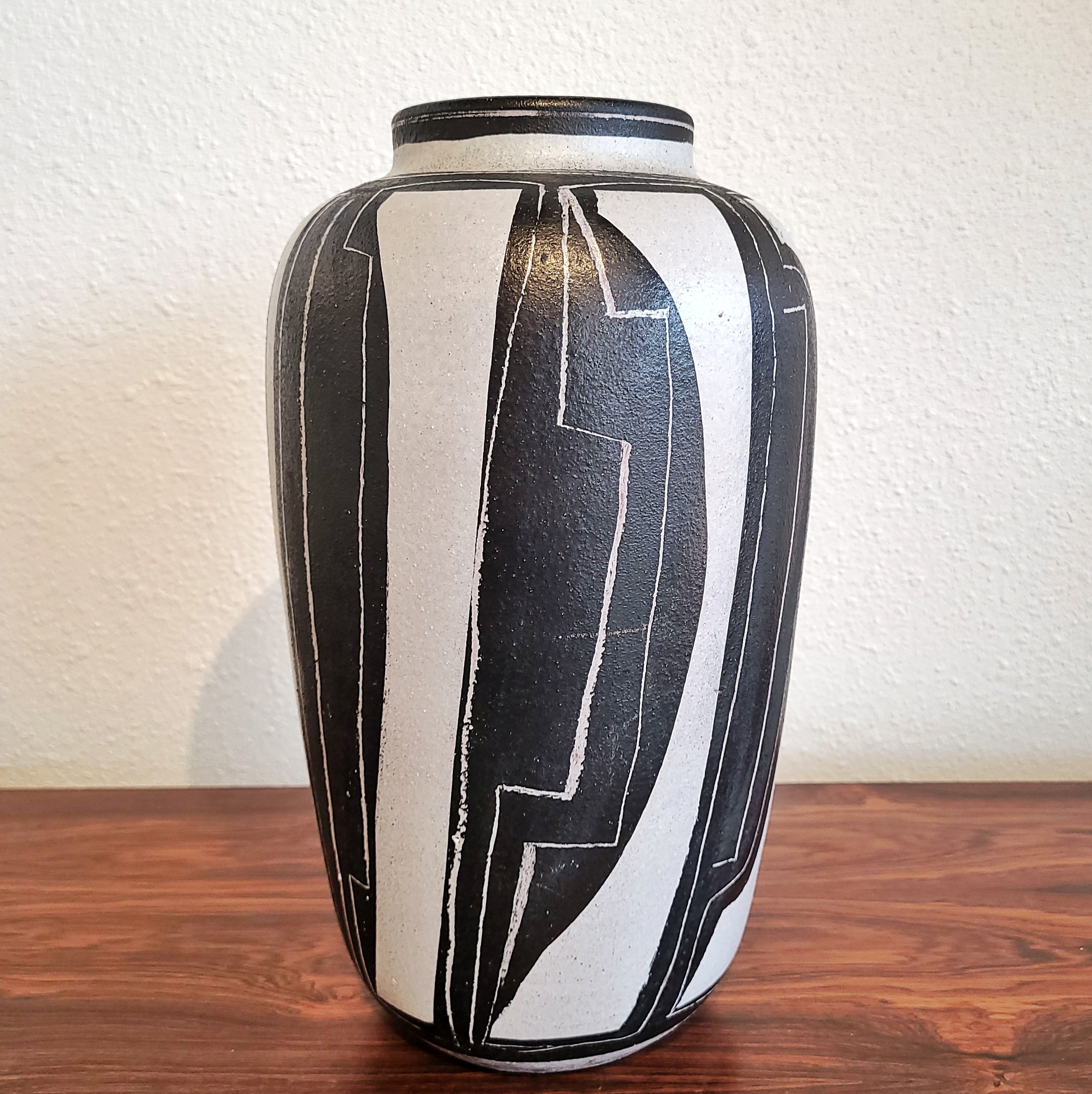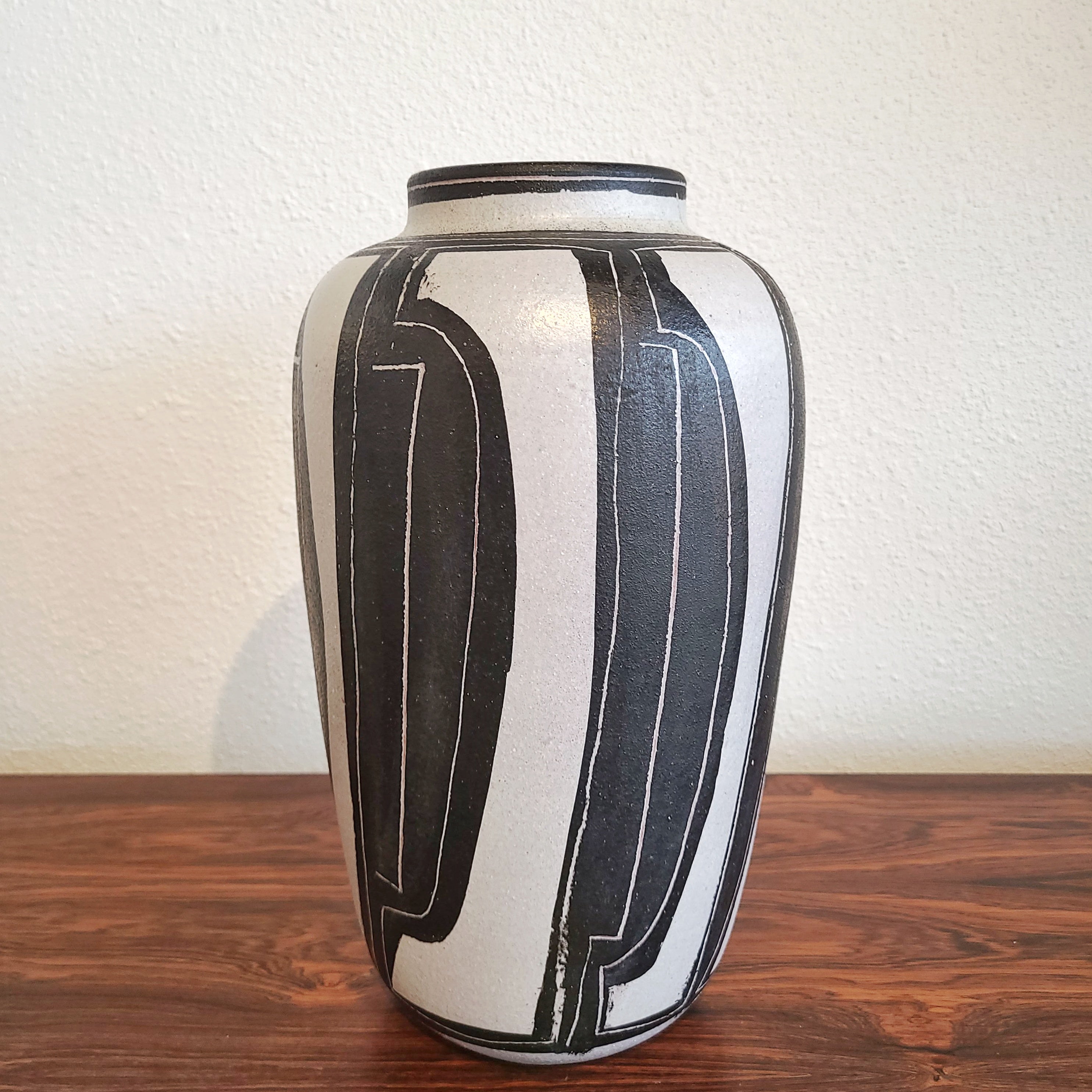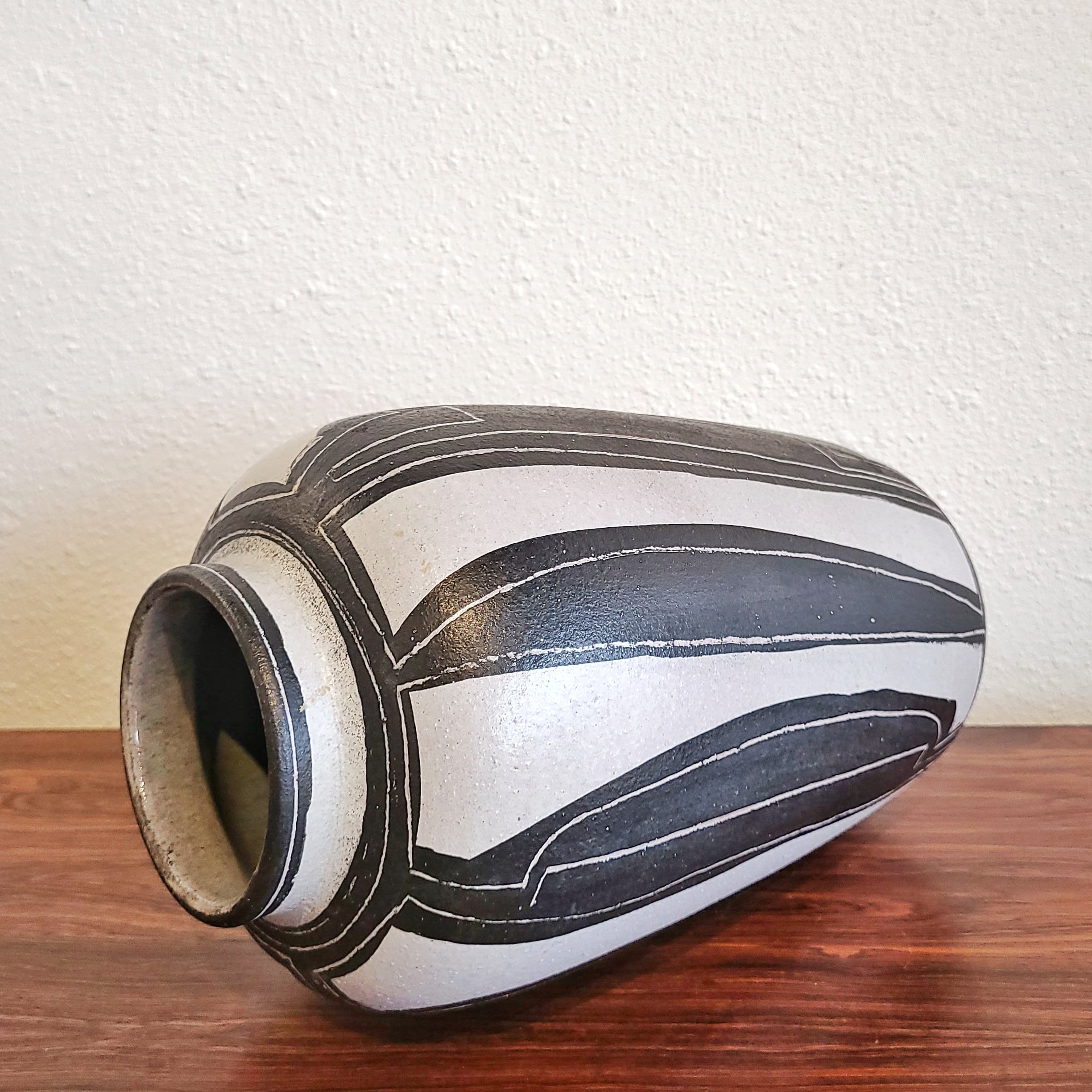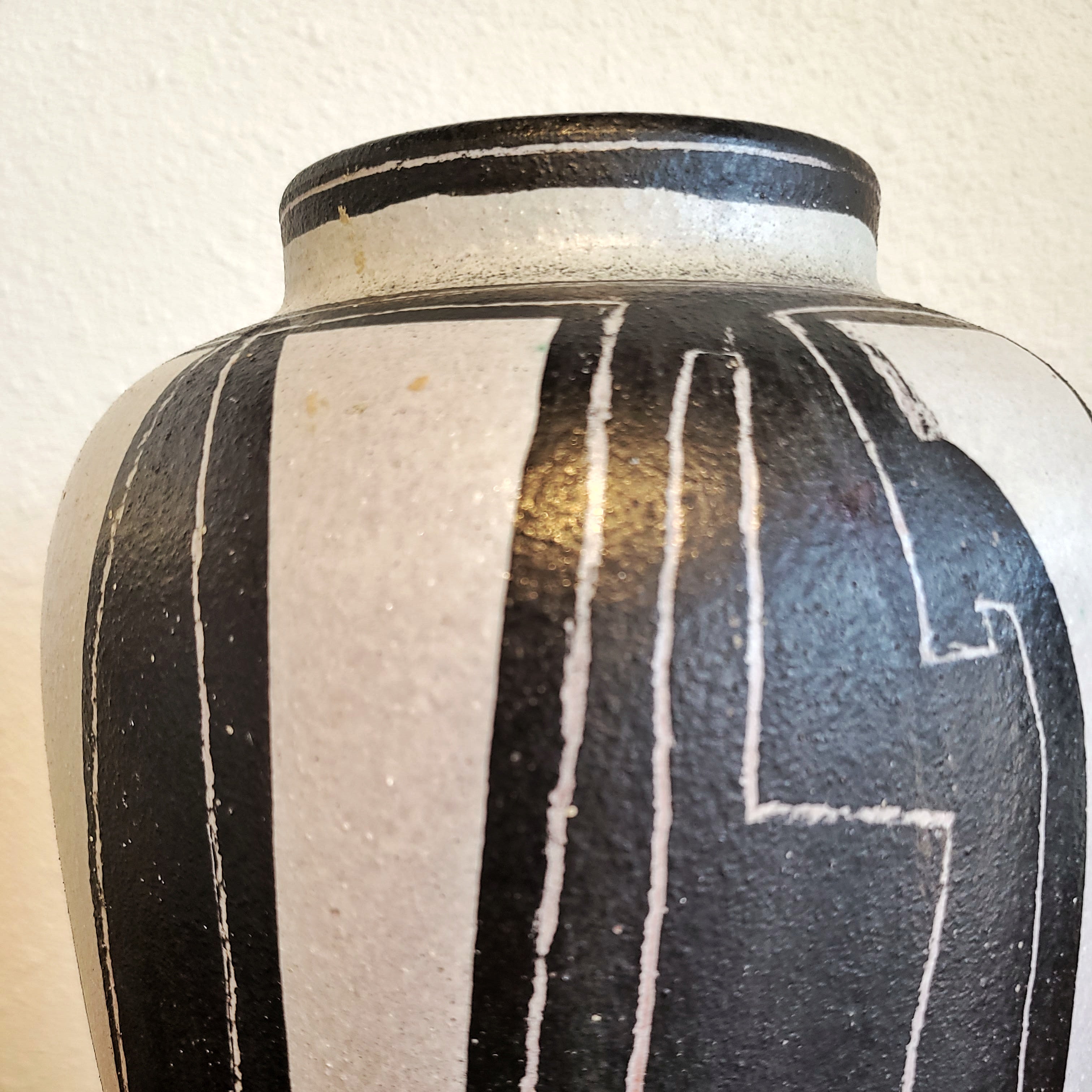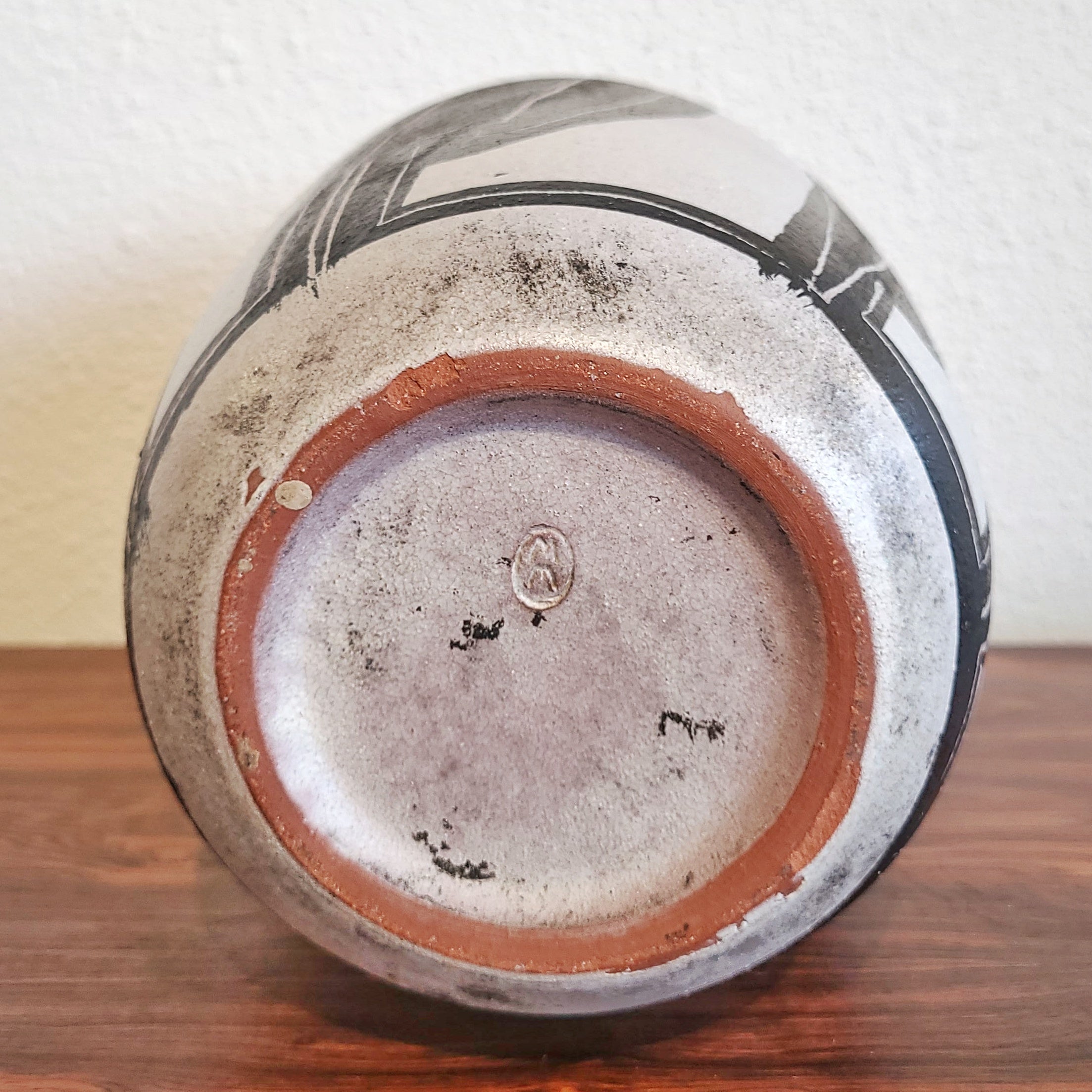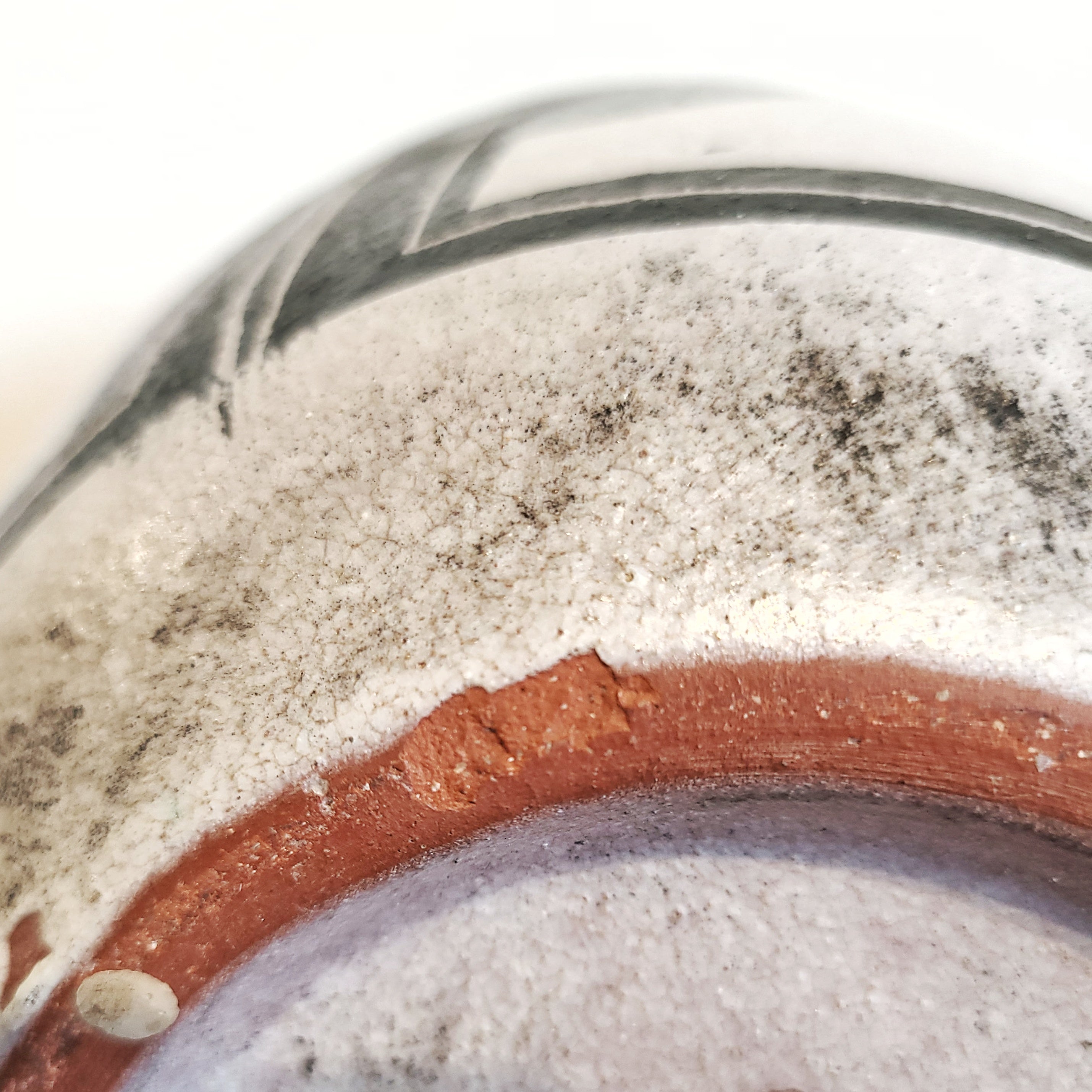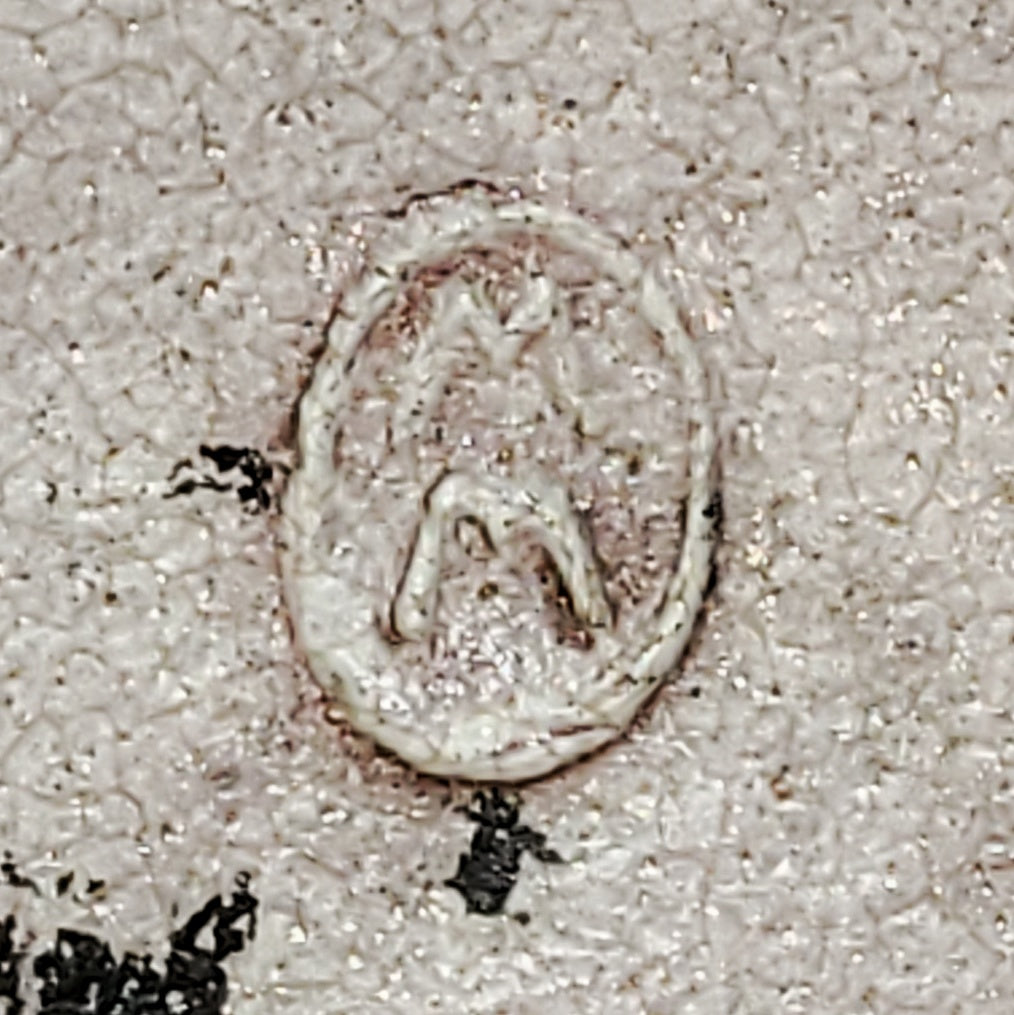 LARGE STUDIO POTTERY VASE BY SWISS-ITALIAN CERAMICIST MARIO MASCARIN
CONTACT US HERE ABOUT THIS ITEM.
A large graphically decorated studio pottery vase in black and gray by the Swiss-Italian ceramicist Mario Mascarin. There is a shallow chip on the foot ring that is not visible when displayed.
MARIO MASCARIN (1901-1966) was born in Rivarolo Ligure (Italy) to Eugenio Mascarin (customs officer) and Irene, née Sala, and grew up in Venice. His mother died only thirteen months after his birth, and his father then married her sister Erminia Sala, who raised Mascarin. From 1920 to 1923 he initially trained as an accountant and did military service. In 1924/25 he made a study visit to Vienna and began to work as a journalist there. Back in Italy, he had his first encounter with ceramic work in a factory in Nove di Bassano. In 1927/28 Mascarin worked as an art critic and journalist in Ticino. From 1929 he was a special correspondent for an Italian newspaper in Norway. When this was banned by the fascists in Italy, Mascarin stayed in exile in Norway and trained as a ceramist. In 1932 he returned to Ticino and worked again as an art critic. From 1936 he lived in Zurich and worked as a freelancer at the Waidberg ceramics studio. During his subsequent activity from 1940 to 1943 in the ceramic art department of the Thayngen brickworks, he met the Swiss ceramists Edouard Chapallaz and Philippe Lambercy. From 1944 he lived and worked in Basel, where he worked for the Paul Eisen ceramics company. From 1935 Mascarin ran his own ceramics studio near Zurich and from 1946 one in Muttenz. He is considered a Swiss pioneer of stoneware and a pioneer in glazing techniques at high temperatures. In 1943 Mascarin was a founding member of the 'Colonie libere italiane' and in 1959 a founding member of the Swiss Ceramics Working Group. In the early 1950s, he was also a lecturer at the Zurich School of Applied Arts for two years.  Between 1955 and 1965, Mascarin's works were shown in both solo and group exhibitions, mainly in Switzerland and Italy, but also in other Western European countries and in North America. The following museums own works by Mascarin: Museum Bellerive, Zurich, Musée d'Art et Histoire, Geneva, Musèe d'Art décoratif, Lausanne, Museo Internazionale della Ceramica, Faenza, and Museo della Ceramica dell'Istituto Statale d'Arte di Nove and others. In 1963 he won the 'Ballardini des Istituto d'Arte per la Ceramica, Faenza' award. Mario Mascarin died in 1966 in Muttenz, where he lived and worked for many years.
Details
Dimensions

7.5ʺW × 7.5ʺD × 13.5ʺH
Styles

Abstract
Italian
Scandinavian

Period

1950s
Place of Origin

Switzerland
Item Type

Vintage, Antique or Pre-owned
Materials

Stoneware
Condition

Good Condition, Original Condition Unaltered, Some Imperfections
Color

White
Condition Notes

There is a flat chip on the foot ring which is only visible when the vase is turned upside down. Otherwise, it is in excellent vintage condition