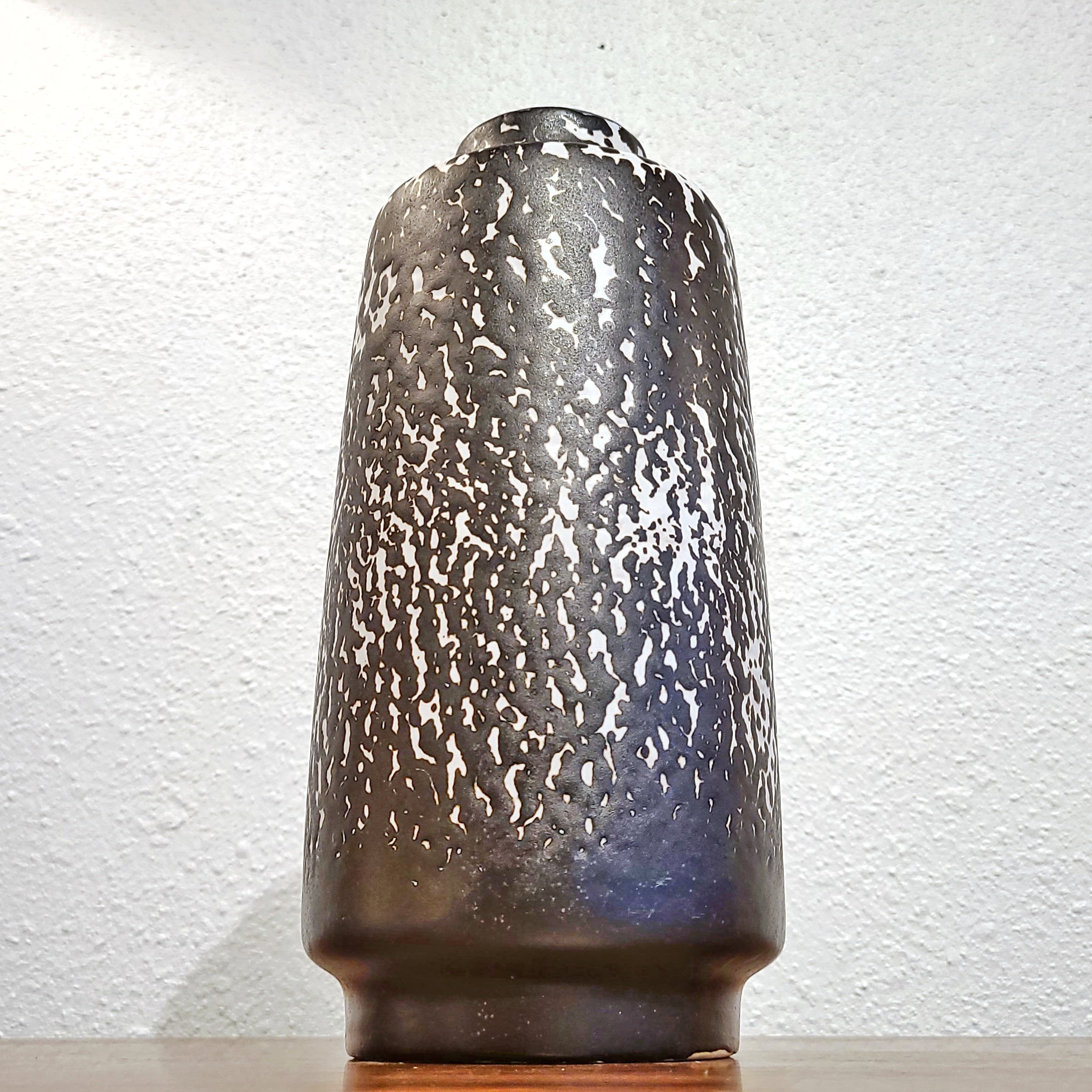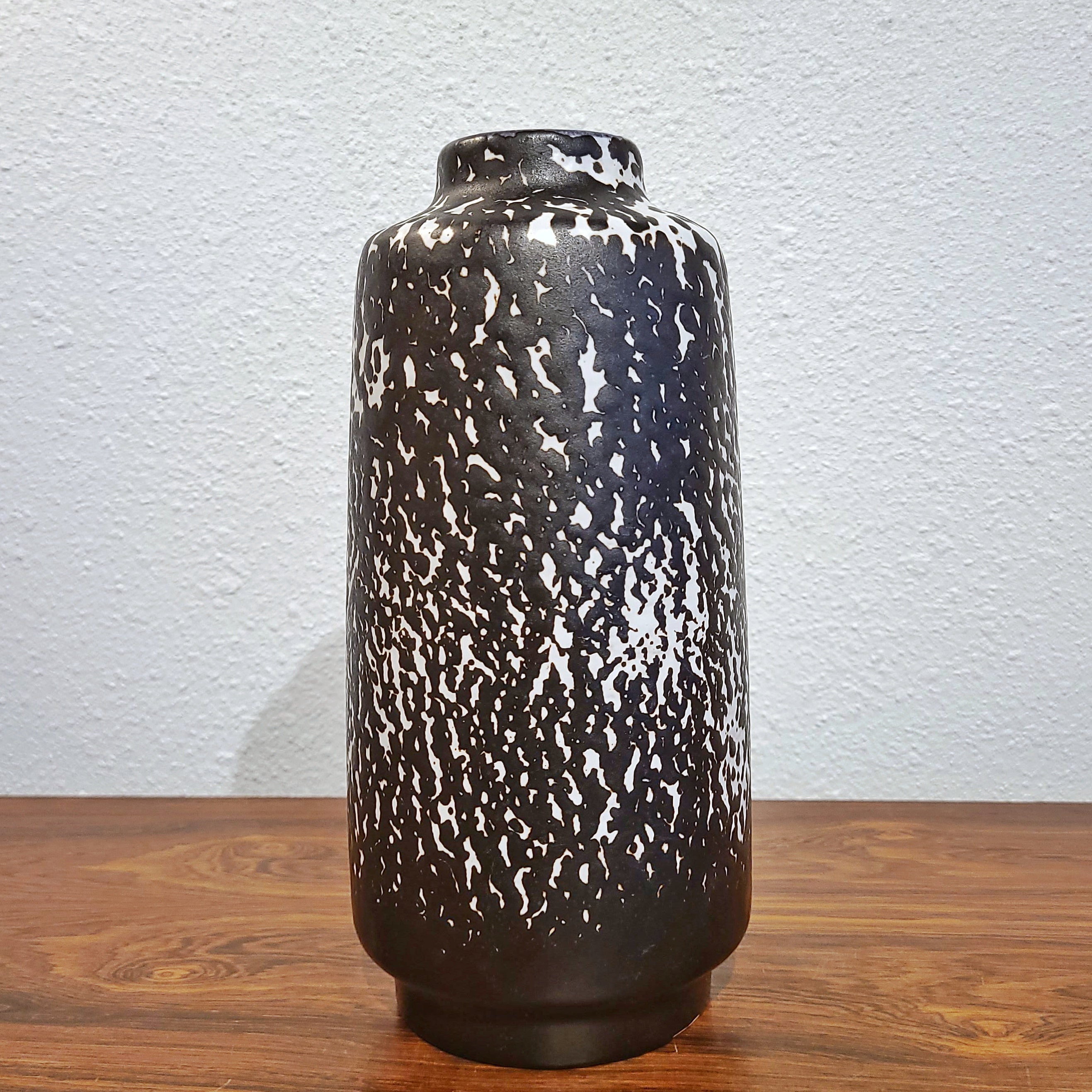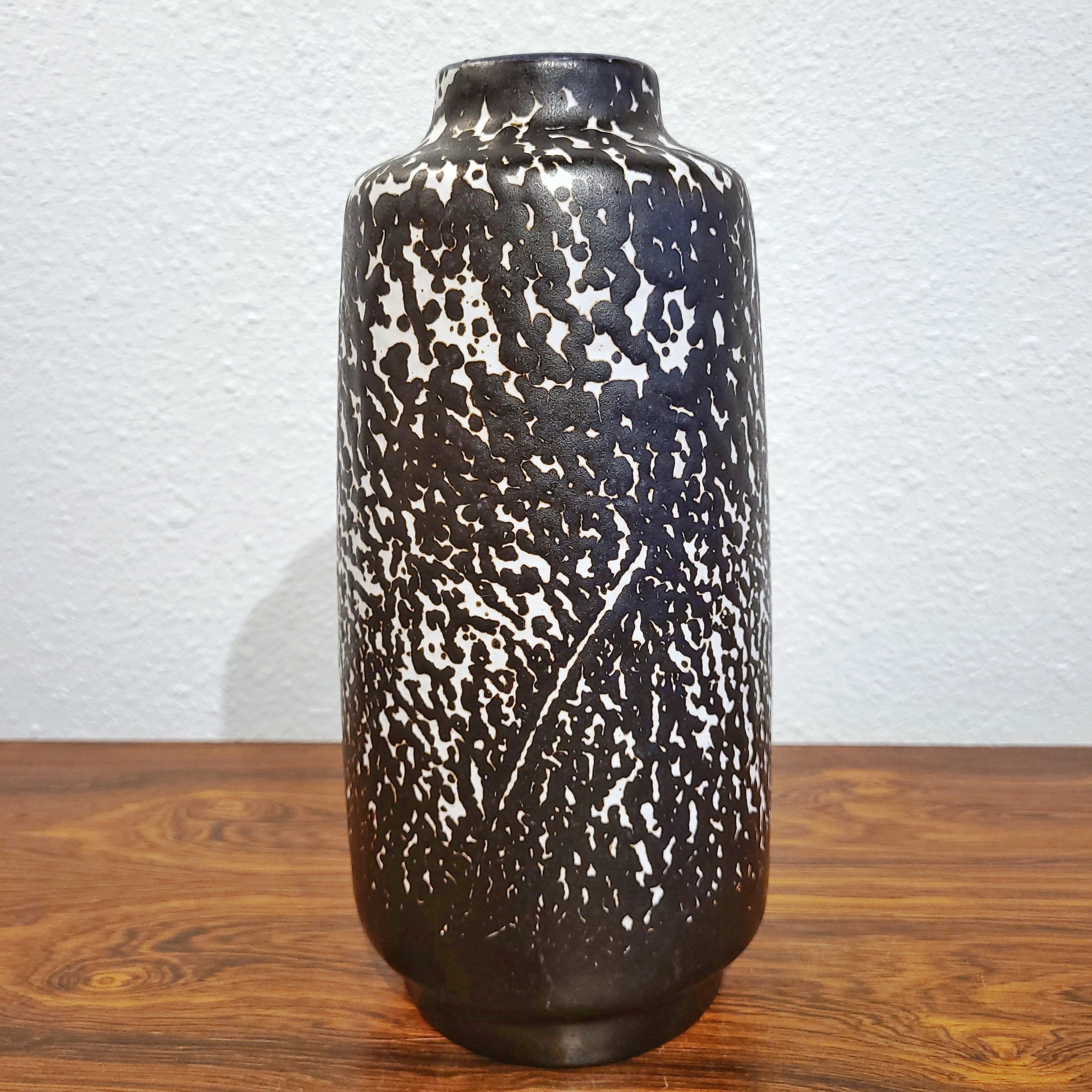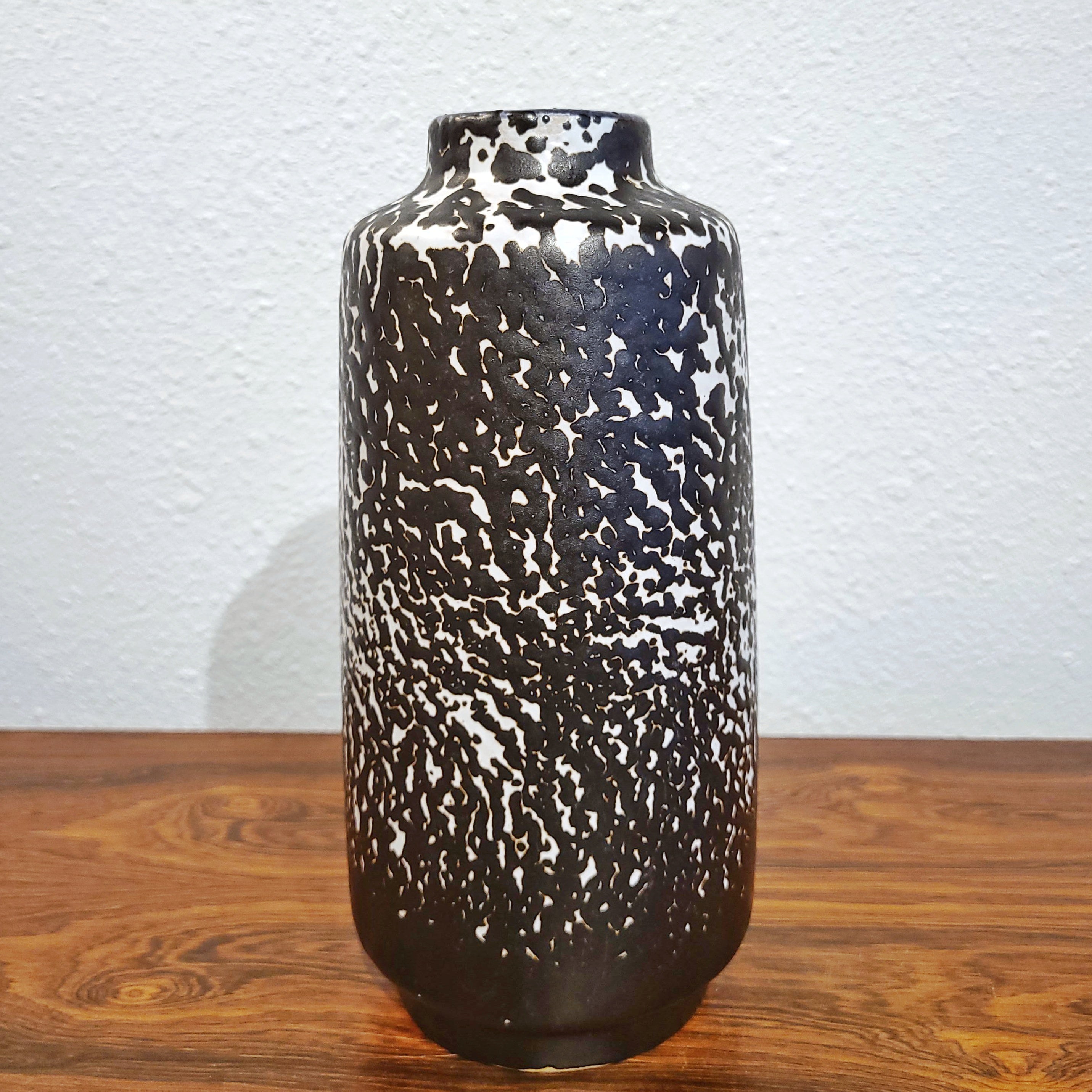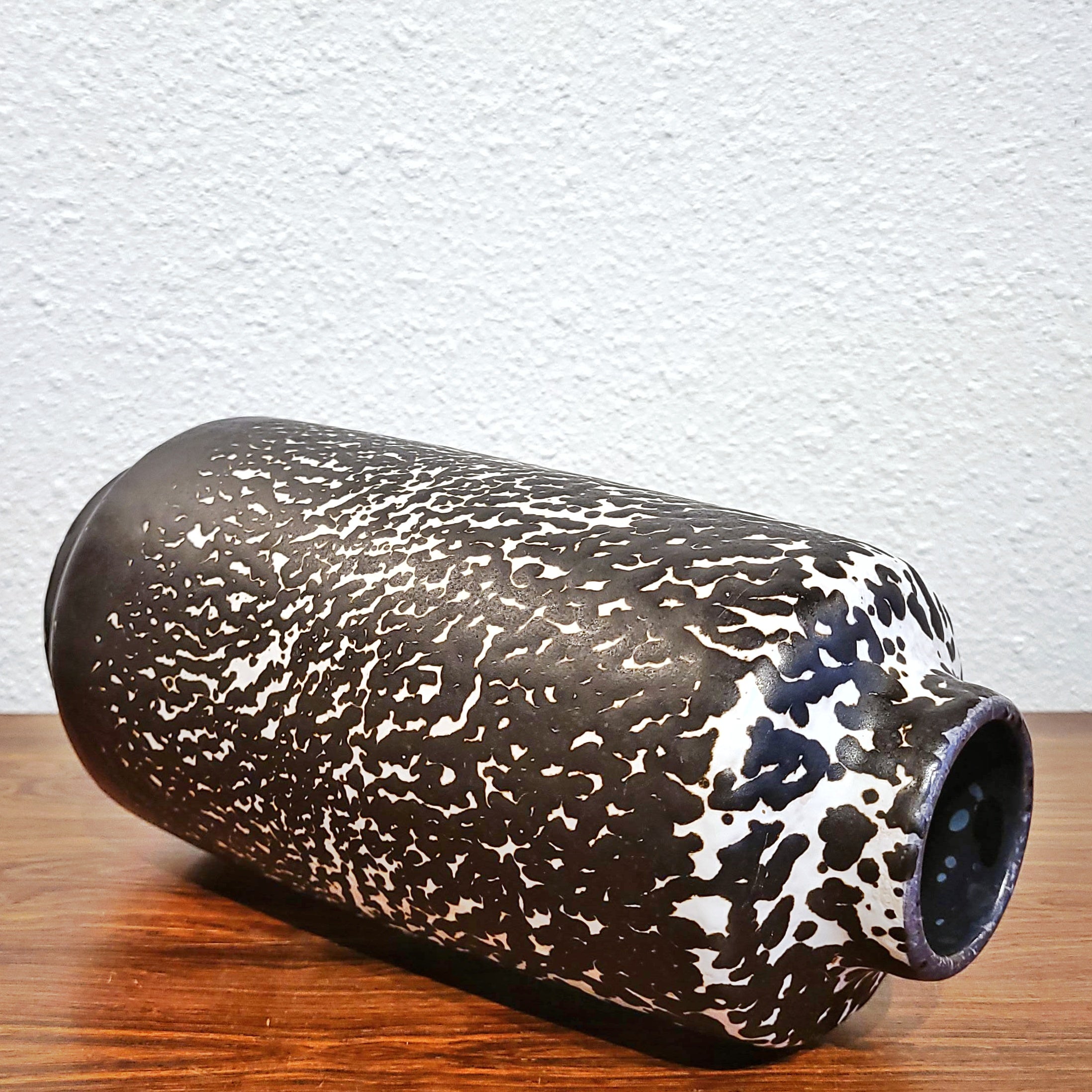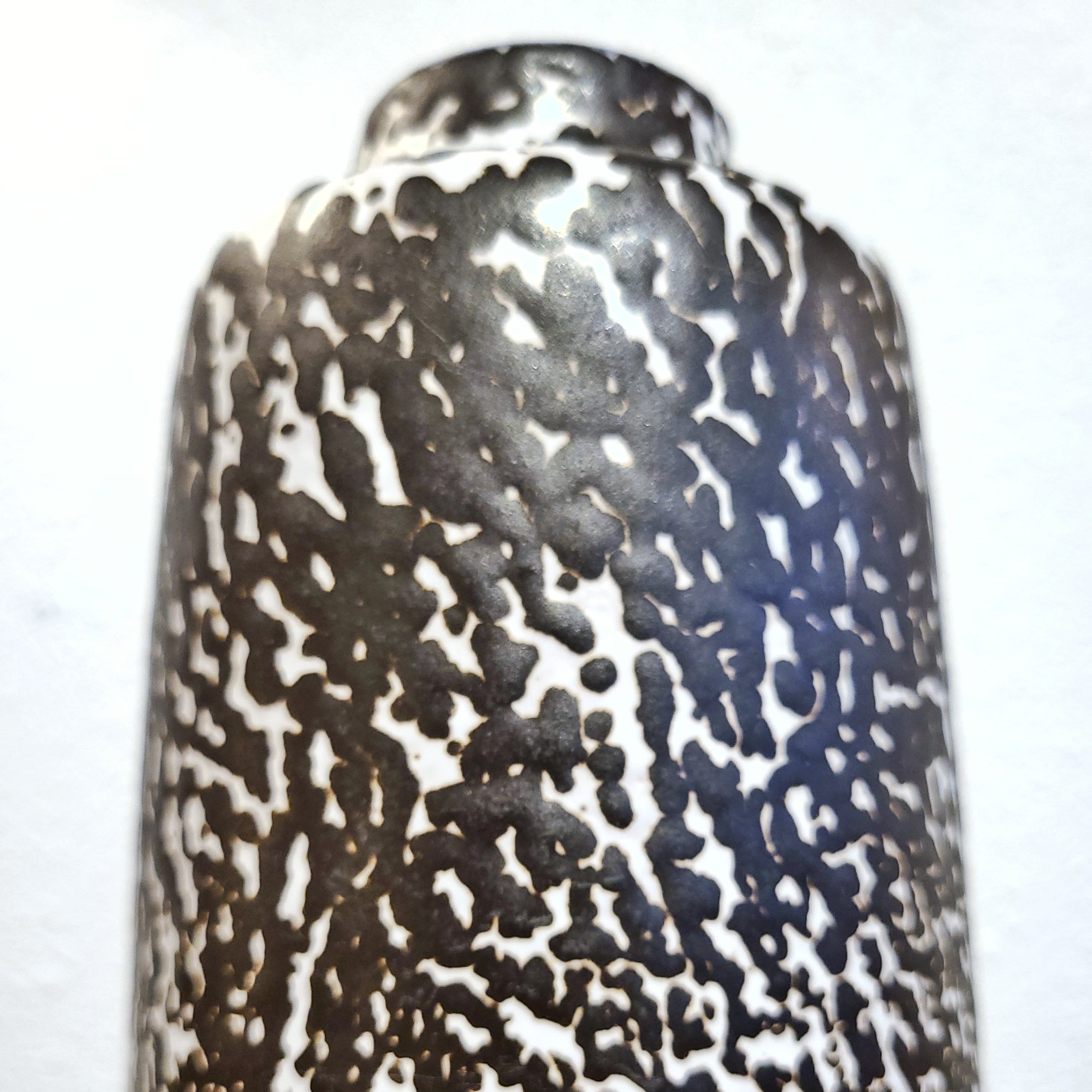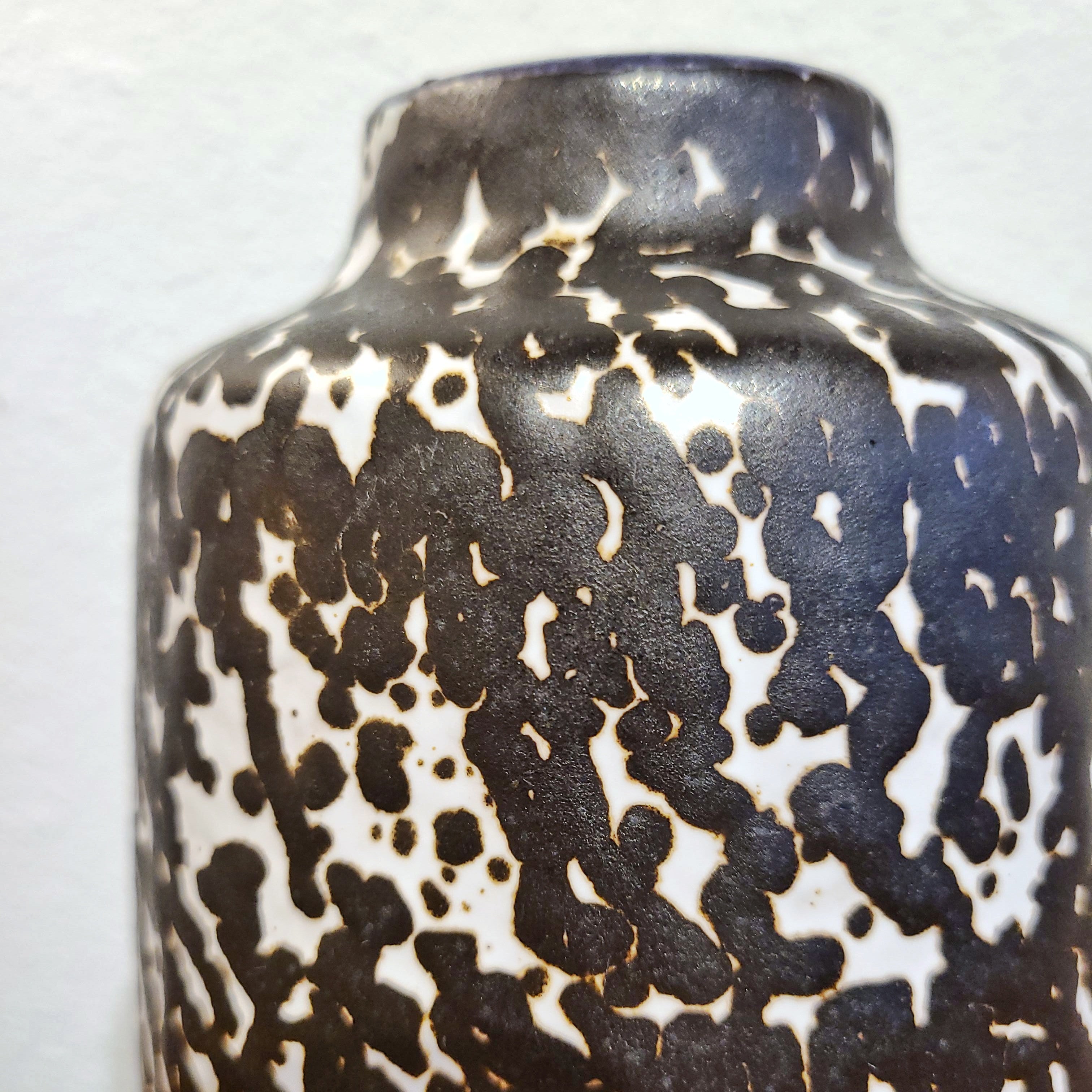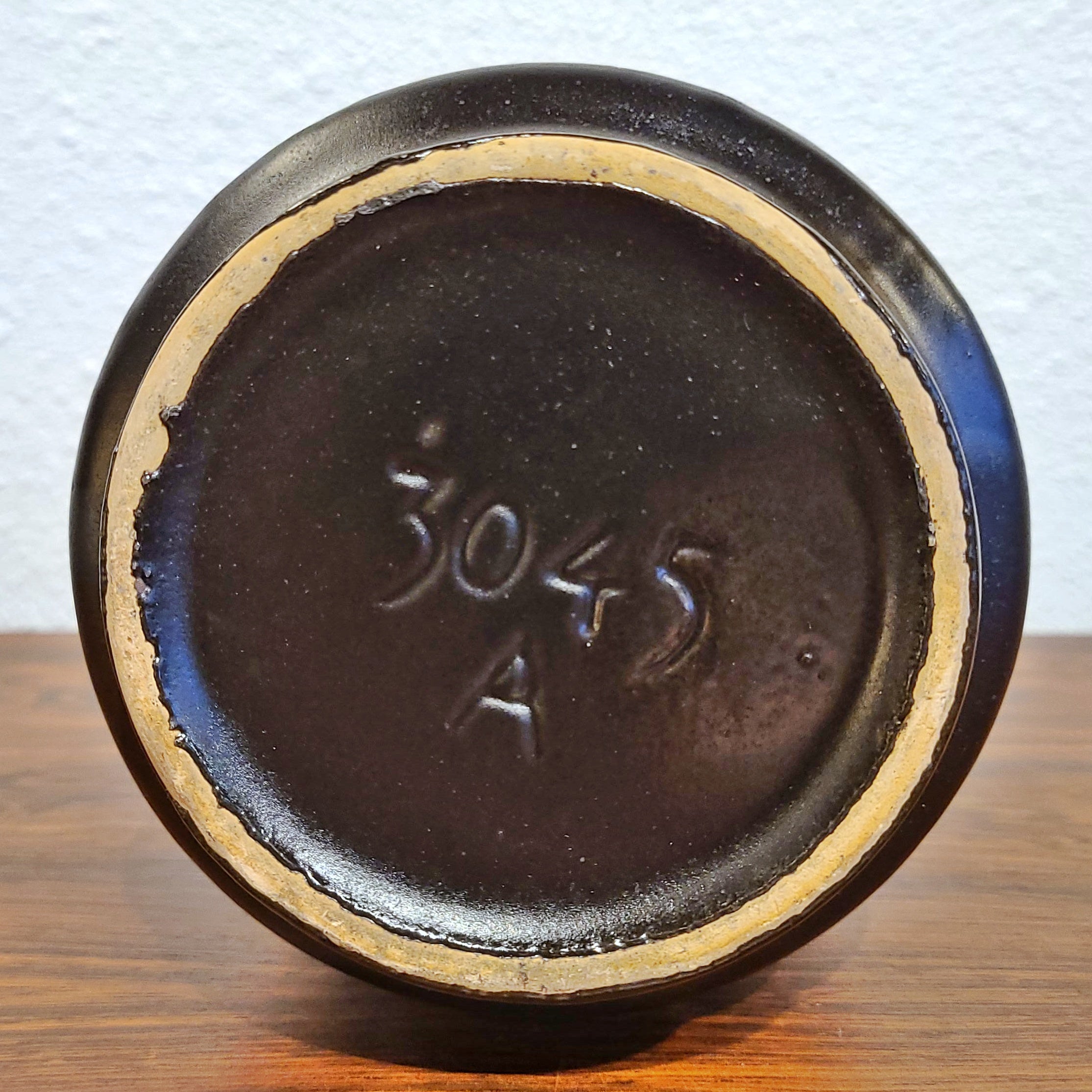 LARGE VEB HALDENSLEBEN SPECKLED VASE Nr. 3045 A (GDR)
CONTACT US HERE ABOUT THIS ITEM.
A large VEB HALDENSLEBEN vase with an impressive glaze combo of matt white covered almost entirely with a deep, thick matt espresso brown. Great contrast, great texture!
VEB HALDENSLEBEN was a state-owned ceramics factory in the Saxon town of Haldensleben in northern East Germany. It was organized in 1945 with the nationalization of the Carstens Uffrecht plant that followed the division of Germany at the end of WWII. (Carstens Uffrecht had had its own origins with the Carstens family's purchase in 1924 of the porcelain workshop set up by Jacob Uffrecht in Haldensleben in 1845.) Carstens had lost practically all of its holdings with the establishment of the GDR; the family fled west where brothers Christian and Ernst founded Carstens-Tönnieshof near the village of Freden, not far from the East German border. (VEB is an abbreviation of the phrase Volkseigener Betrieb, or People's Factory.)
HALDENSLEBEN primarily focused on the manufacture of vases. Its output was generally of superior quality. Many of the décors (finish and pattern combinations) show similarities to those of VEB Strehla Keramik. Metallic glazes are well represented; the colors are generally more subdued than those of contemporaneous West German products. When Germany was reunited in 1990, the factory was returned to Carstens family hands and renamed Carstens Keramik Rheinsberg.
HALDENSLEBEN used both white and brown clays, depending on their respective availability. Often, though not always, the bottoms of vases were marked with the company's logo—a shallow dish superimposed over the letter "H" inside a circle. Form numbers typically have four digits and are sometimes followed by (or appears above) single letters. For a time HALDENSLEBEN put gold-colored stickers on its products with its logo printed in red. Not unusually for an East German concern, little is recorded about the designers who were employed.
DETAILS
Maker – VEB HALDENSLEBEN
Production Period/Year – 1960s
Origin – EAST GERMANY
Styles/Movements – ABSTRACT; MID-CENTURY MODERN; MINIMALISM
Materials – CERAMIC
Colors – BROWN, WHITE
Condition – Excellent vintage condition. Minor wear consistent with age and use.
Dimensions – 5" DIAM. × 10 ¾" H