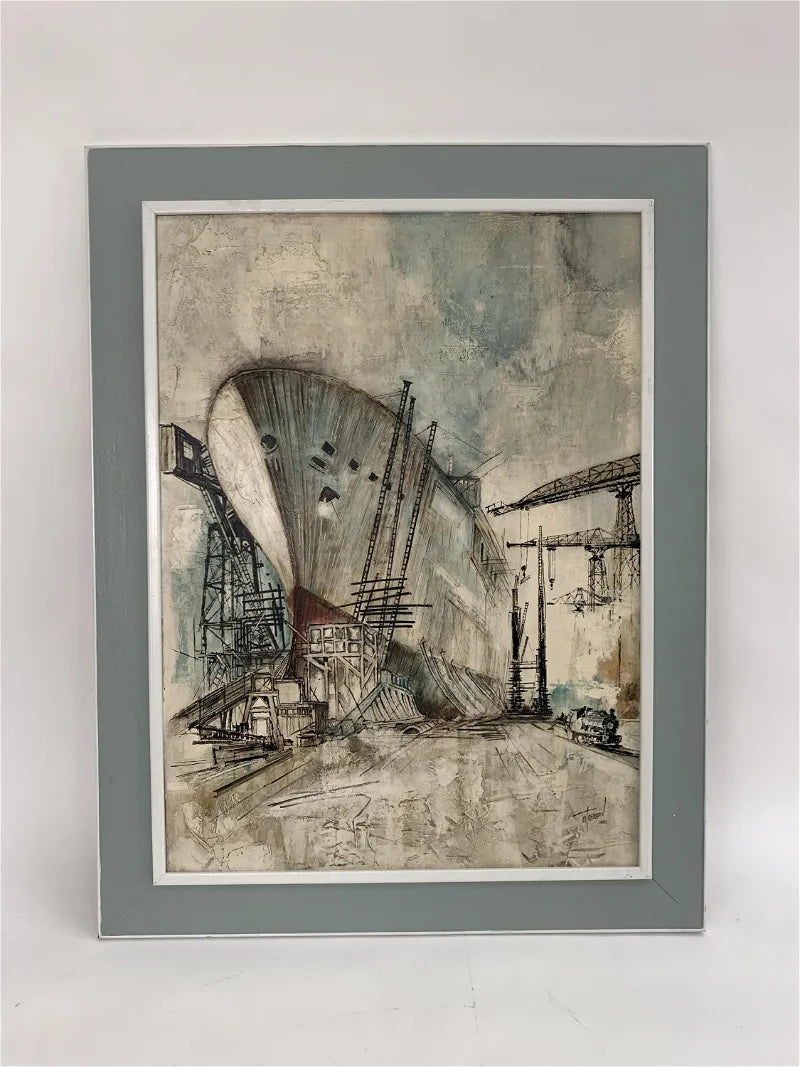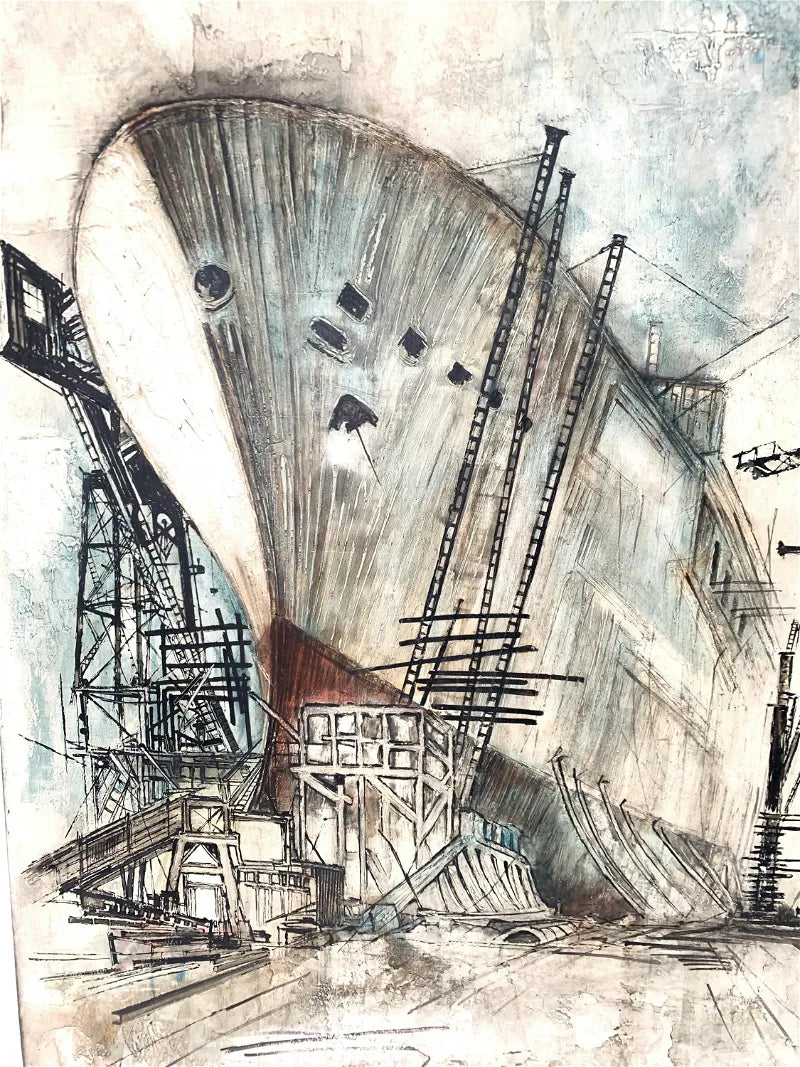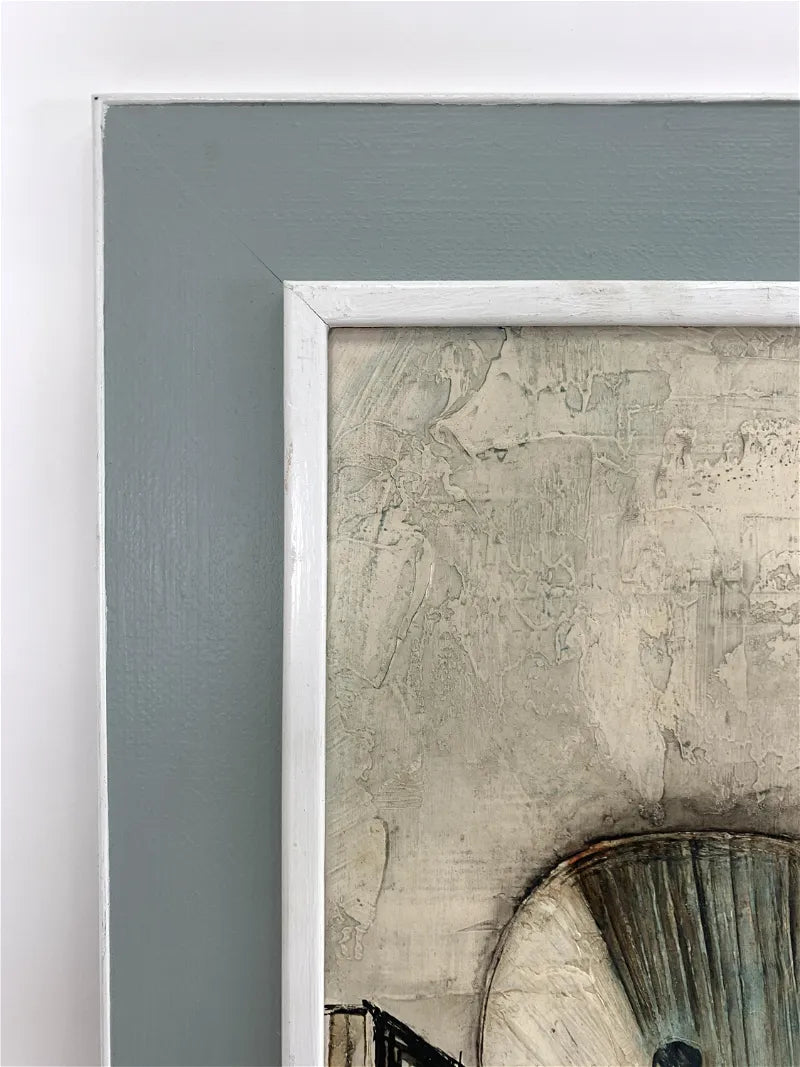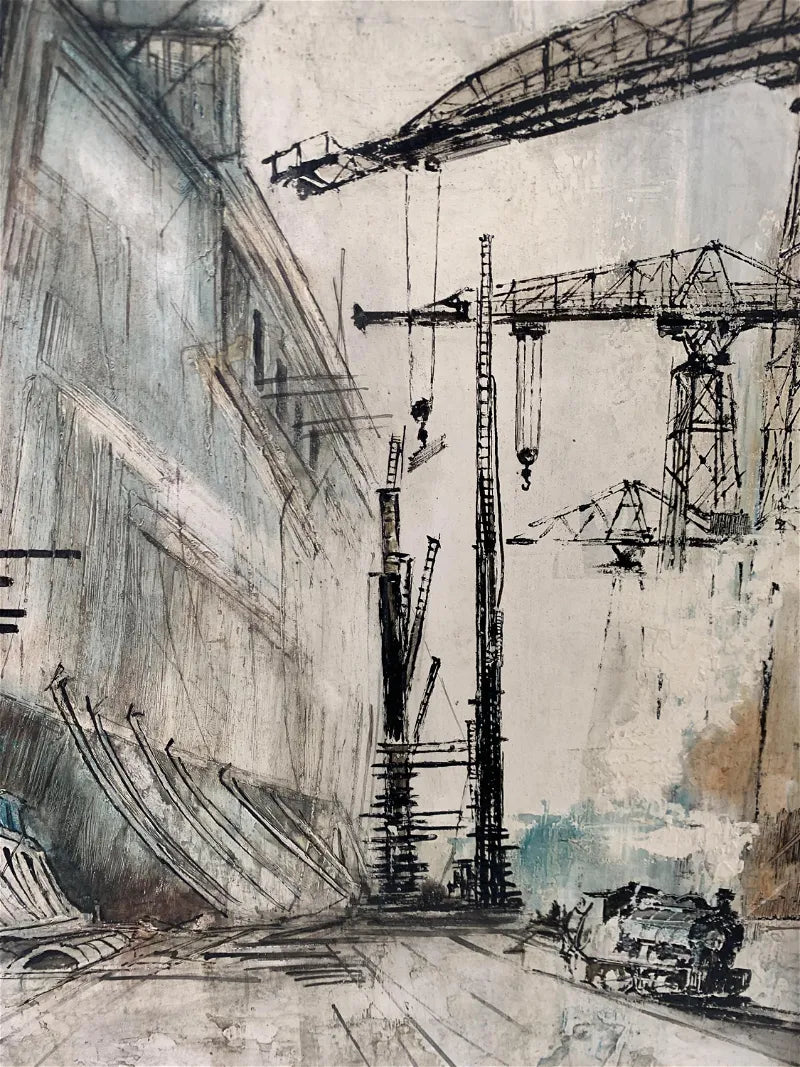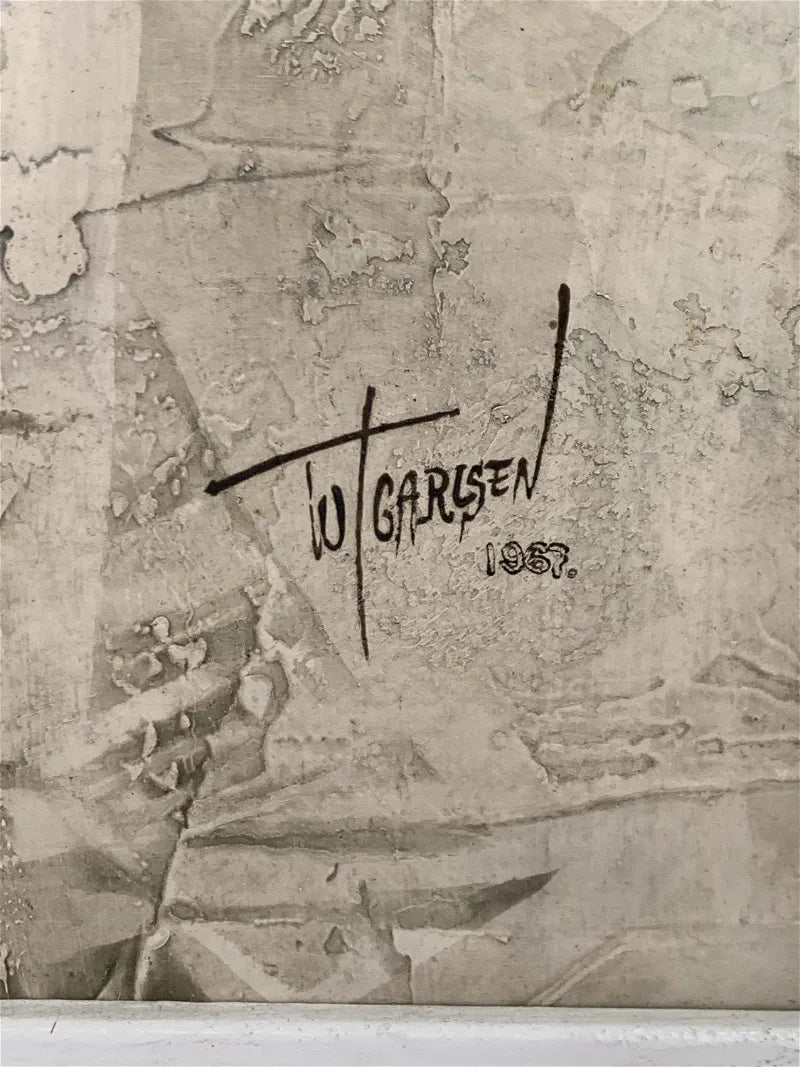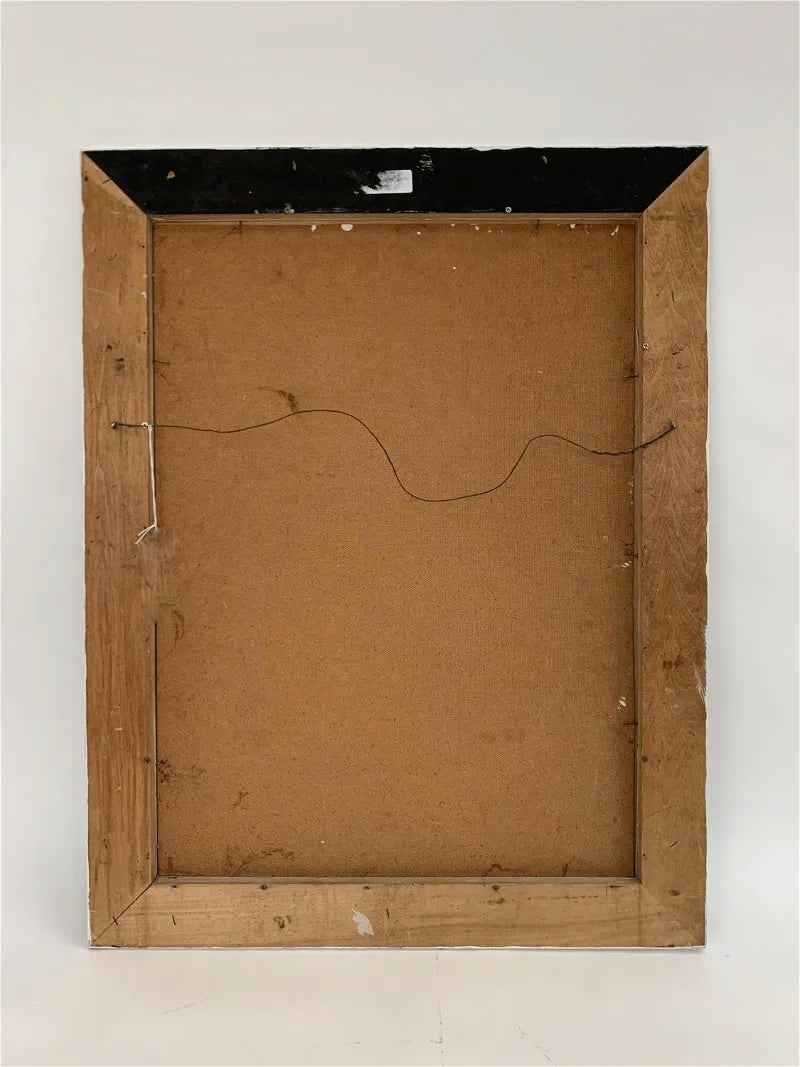 FREIGHTER IN DRY DOCK - OIL ON MASONITE BY W.T. CARLSEN (1967)
CONTACT US HERE ABOUT THIS ITEM.
An atmospheric, somewhat stylized study of a cargo ship in dry dock by Danish-Canadian artist W.T. Carlsen, signed and dated lower right (1967). Oil on Masonite. Much of the subject is rendered with liner brushwork, giving this painting the feel of graphic illustration.
W.T. CARLSEN was born in Denmark in the early 20th century. He immigrated to Canada in 1954 and seems to have relocated to Chicago at some point, then eventually to the East Coast—either to New York City or to Boston. Not much else is known about Carlsen. Many of his paintings, at least those executed through the mid 70's, were modernistic cityscapes.
DETAILS
Artist – W.T. Carlsen
Period – 1967
Origin – North America
Styles/Movements – Modernist; Figurative
Media – Oil
Support – Masonite
Colors – Steel blue, russet
Condition – Good vintage condition.
Dimensions – 28 ⅛" W × 1 ¾ʺ D × 36ʺ H