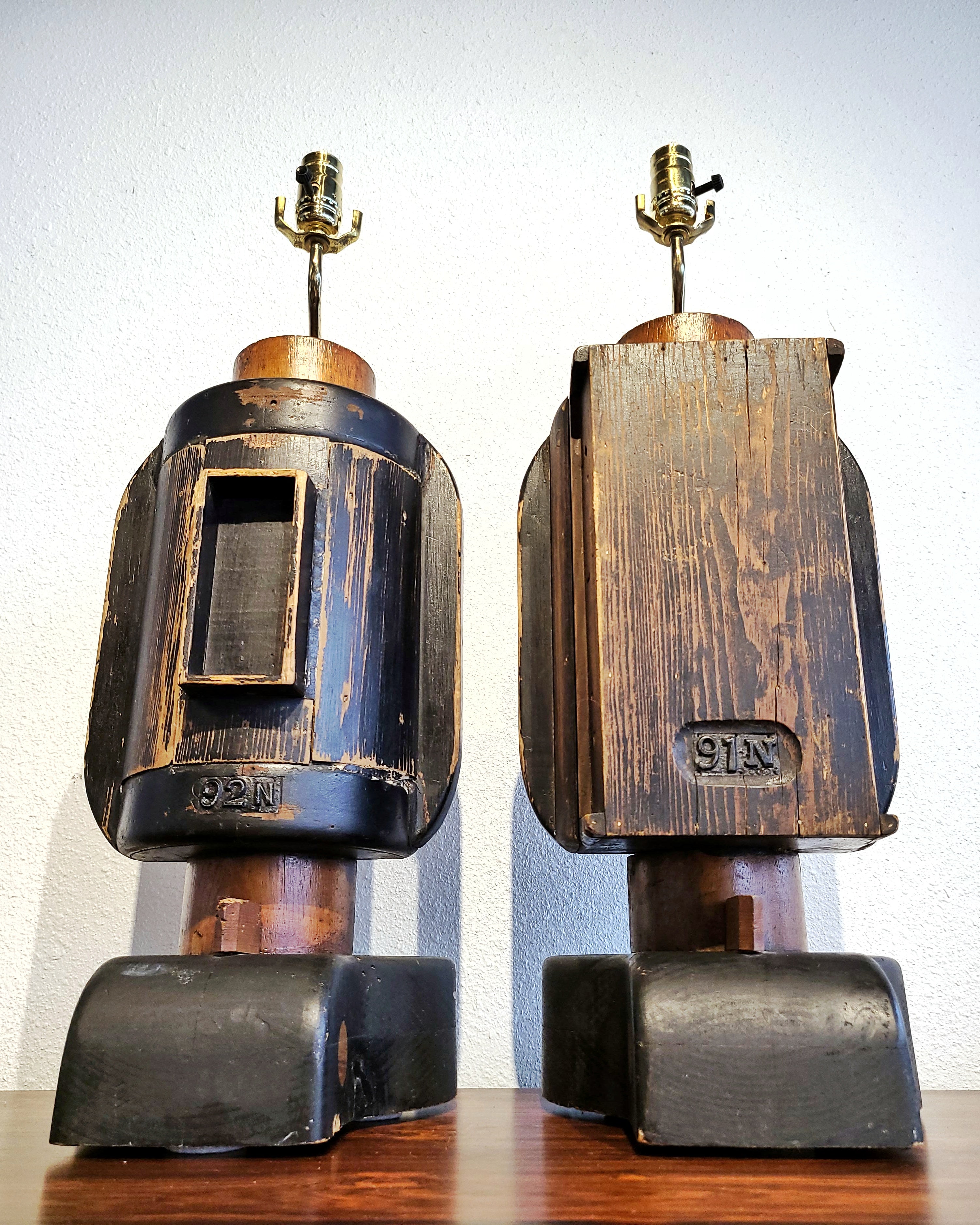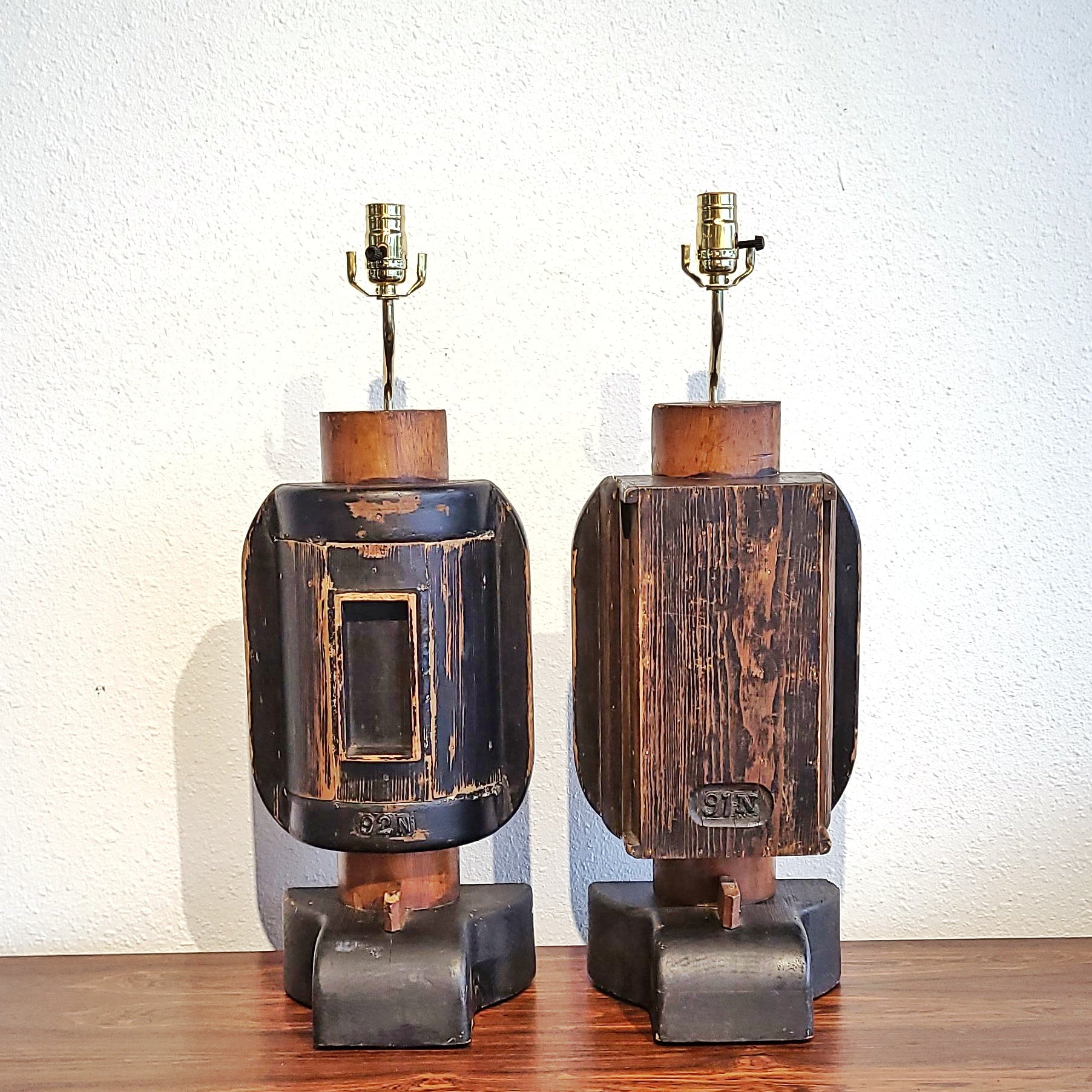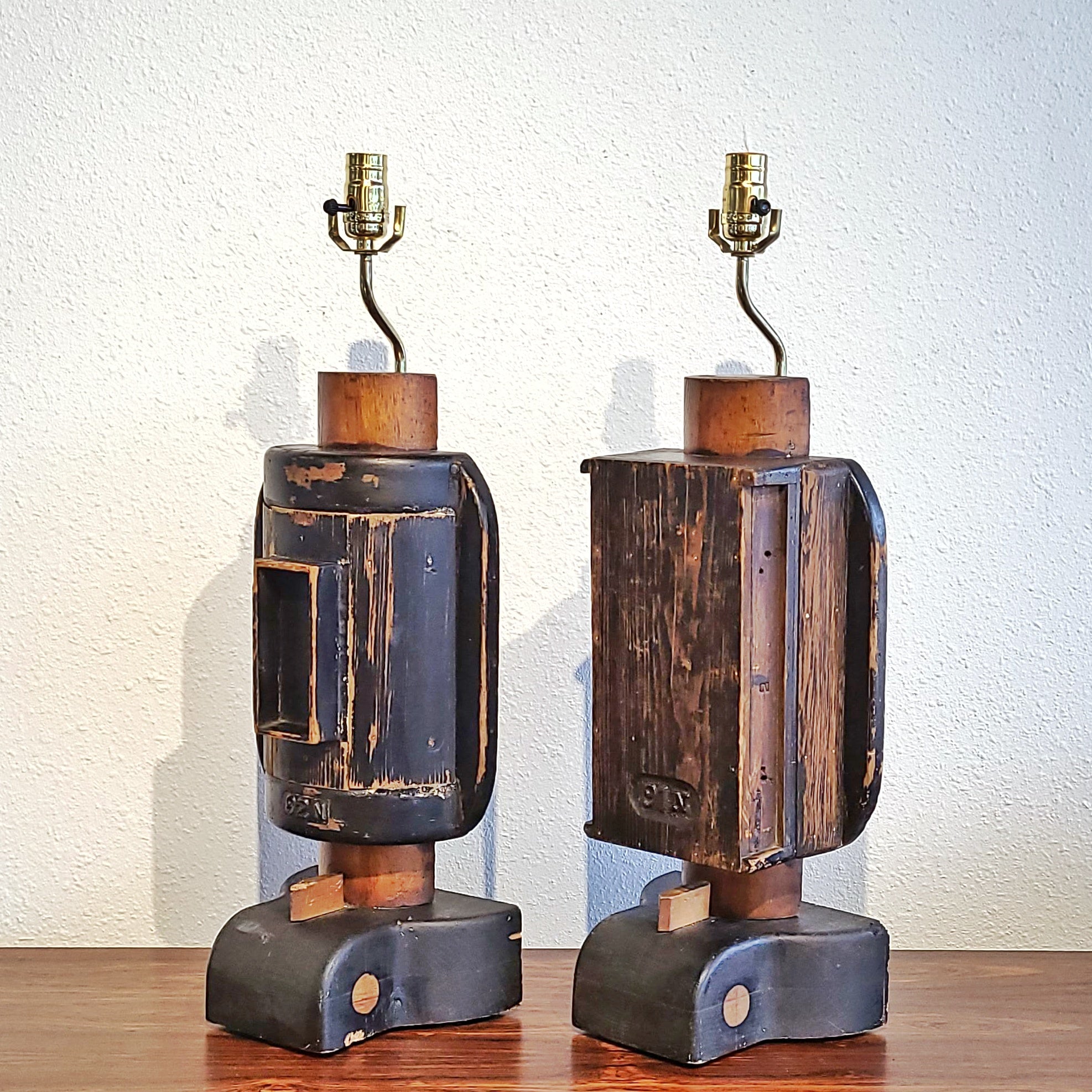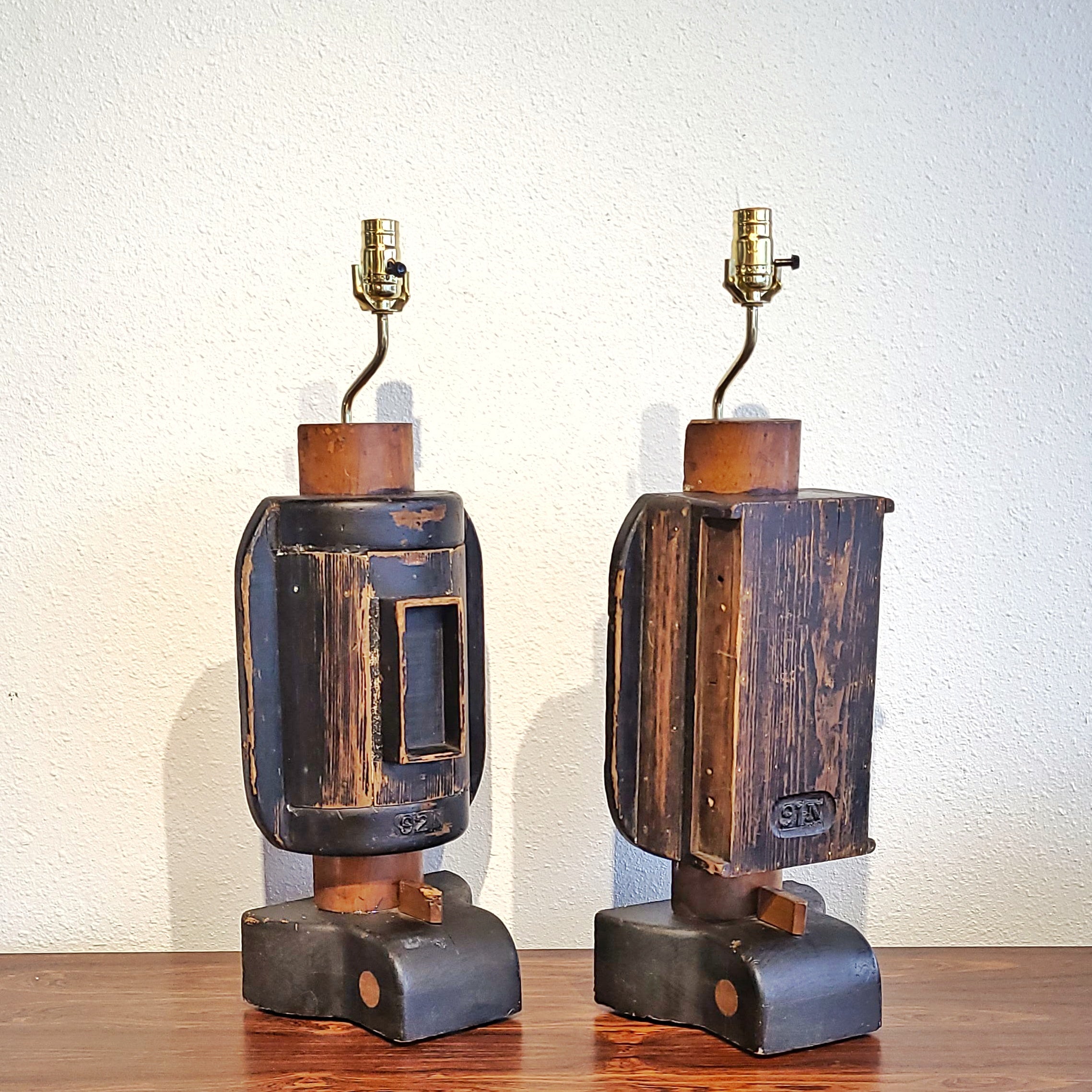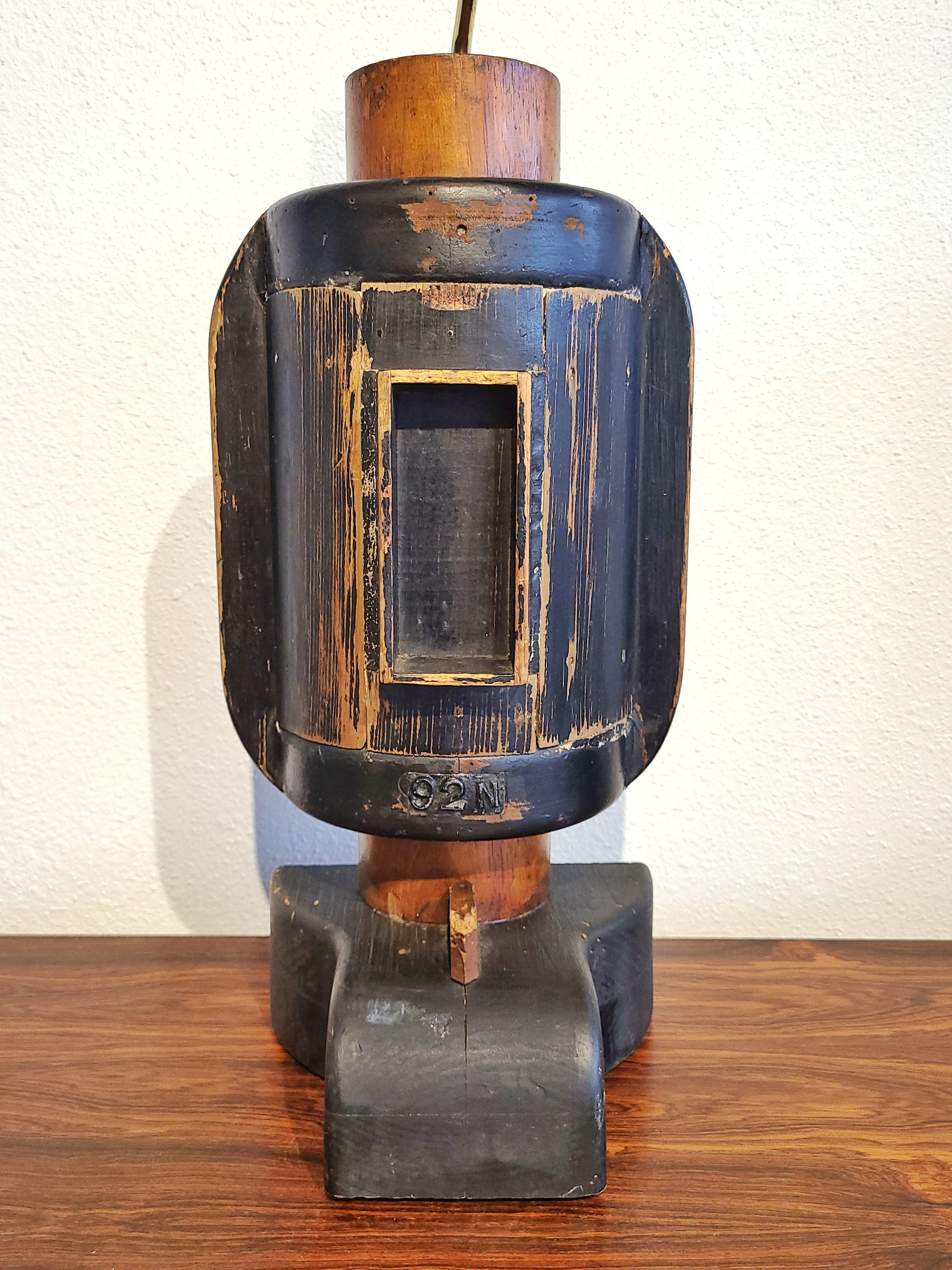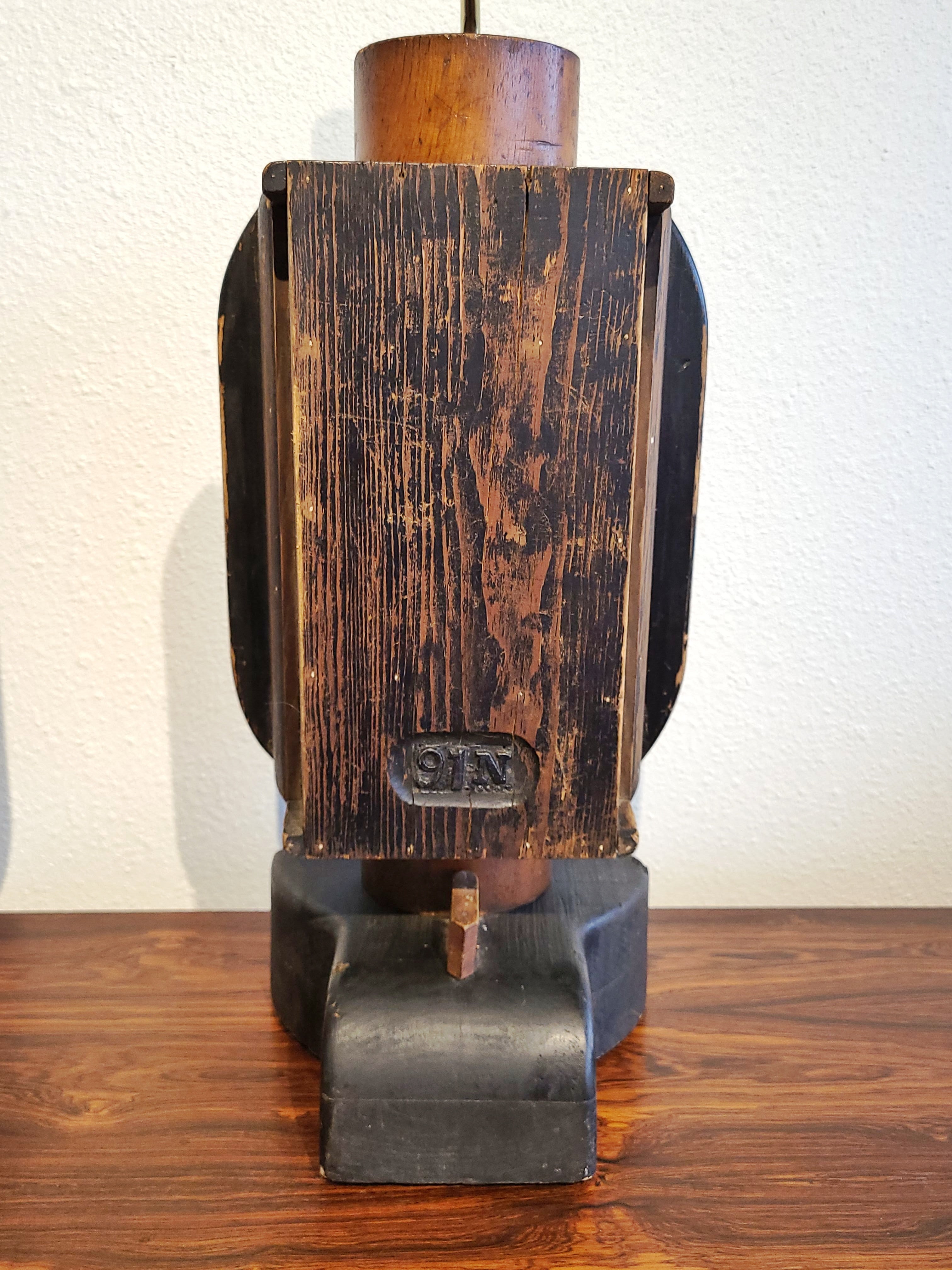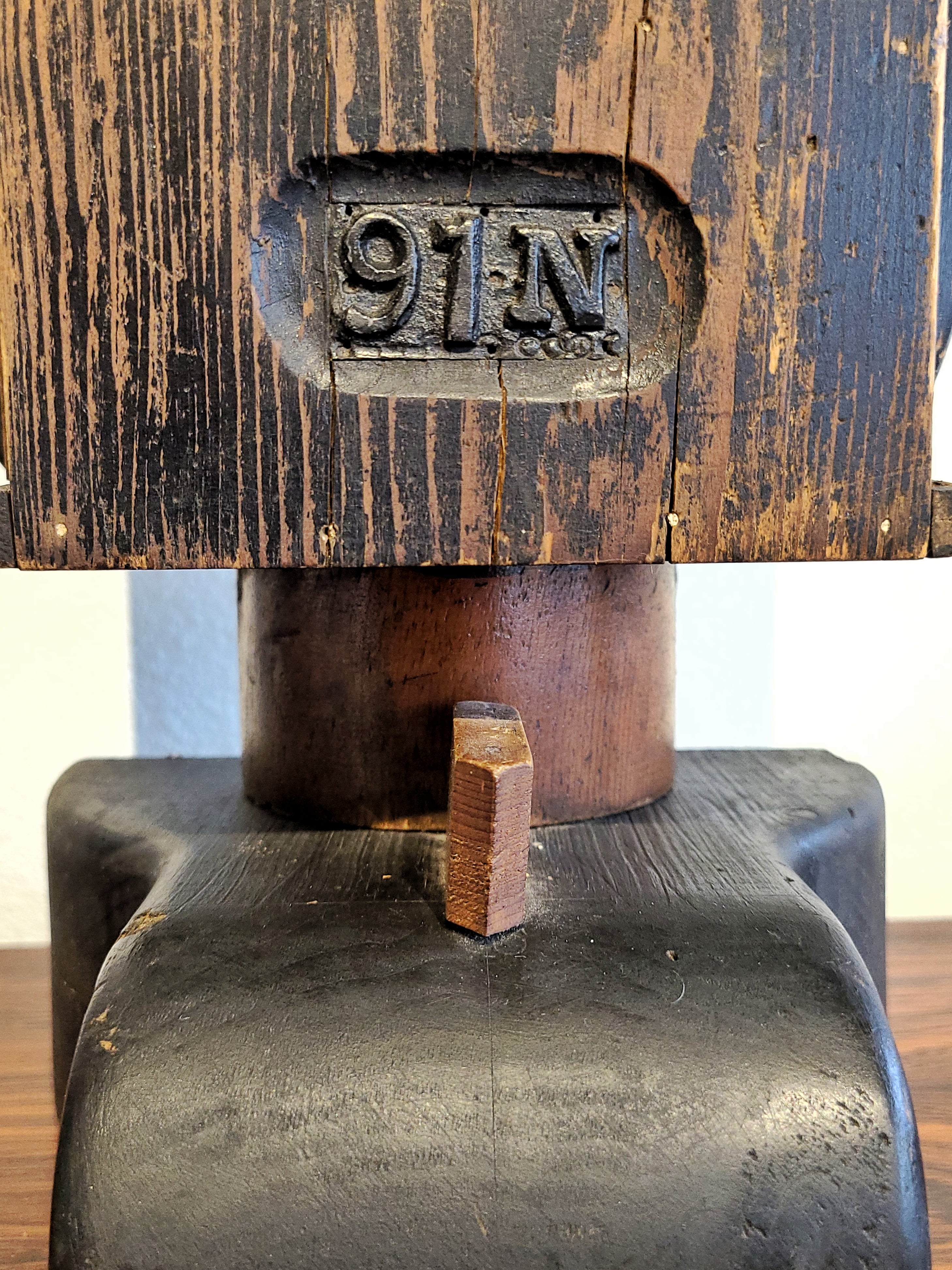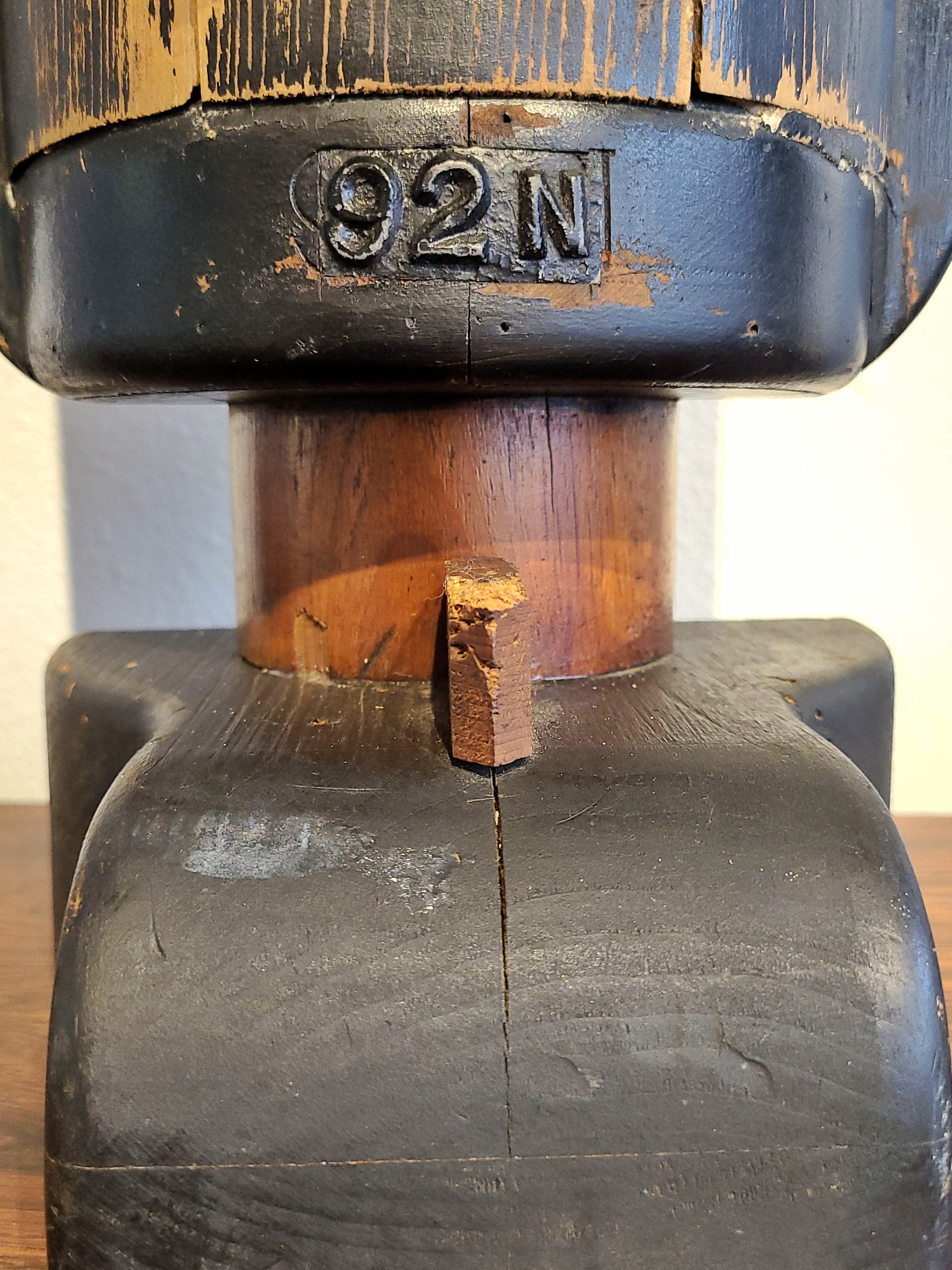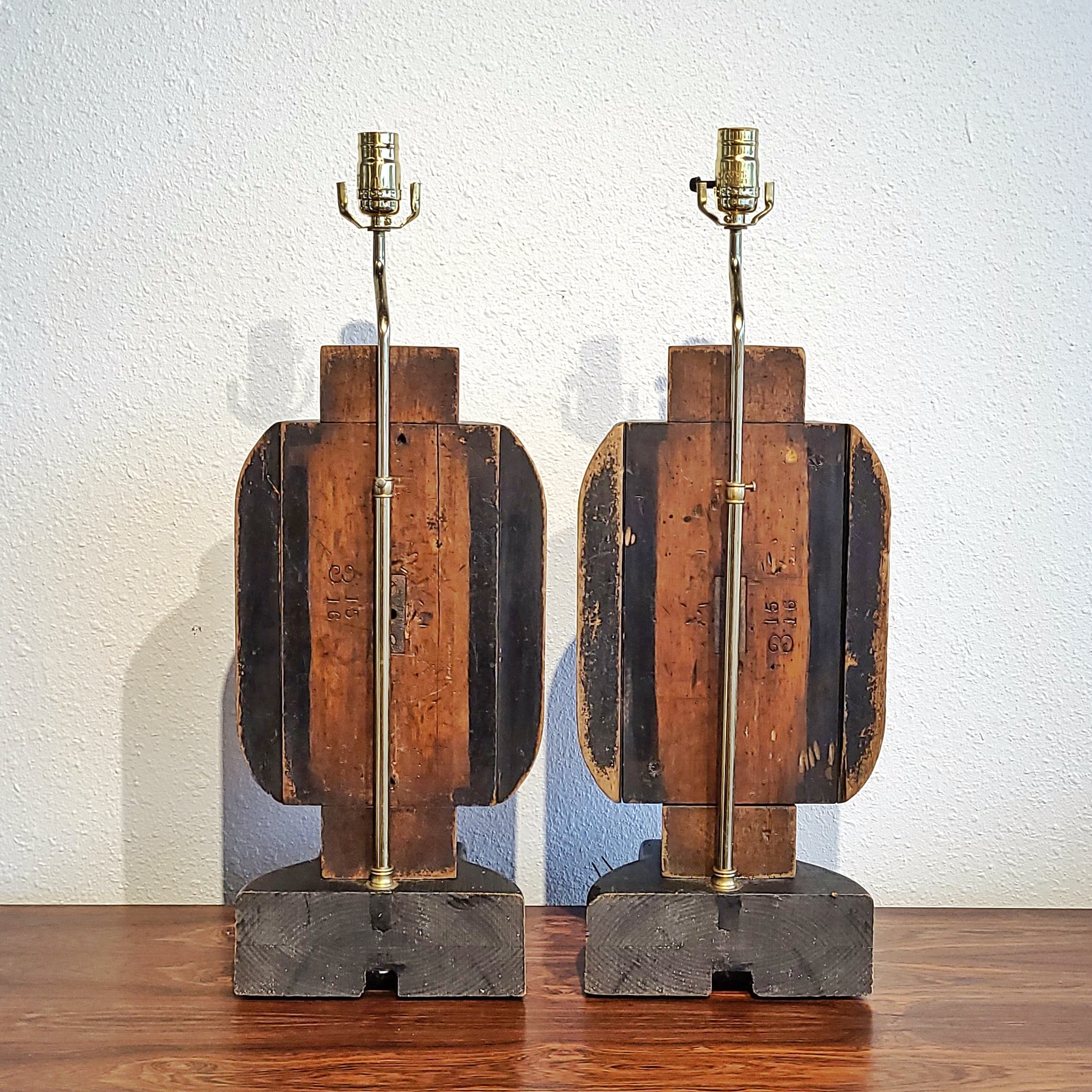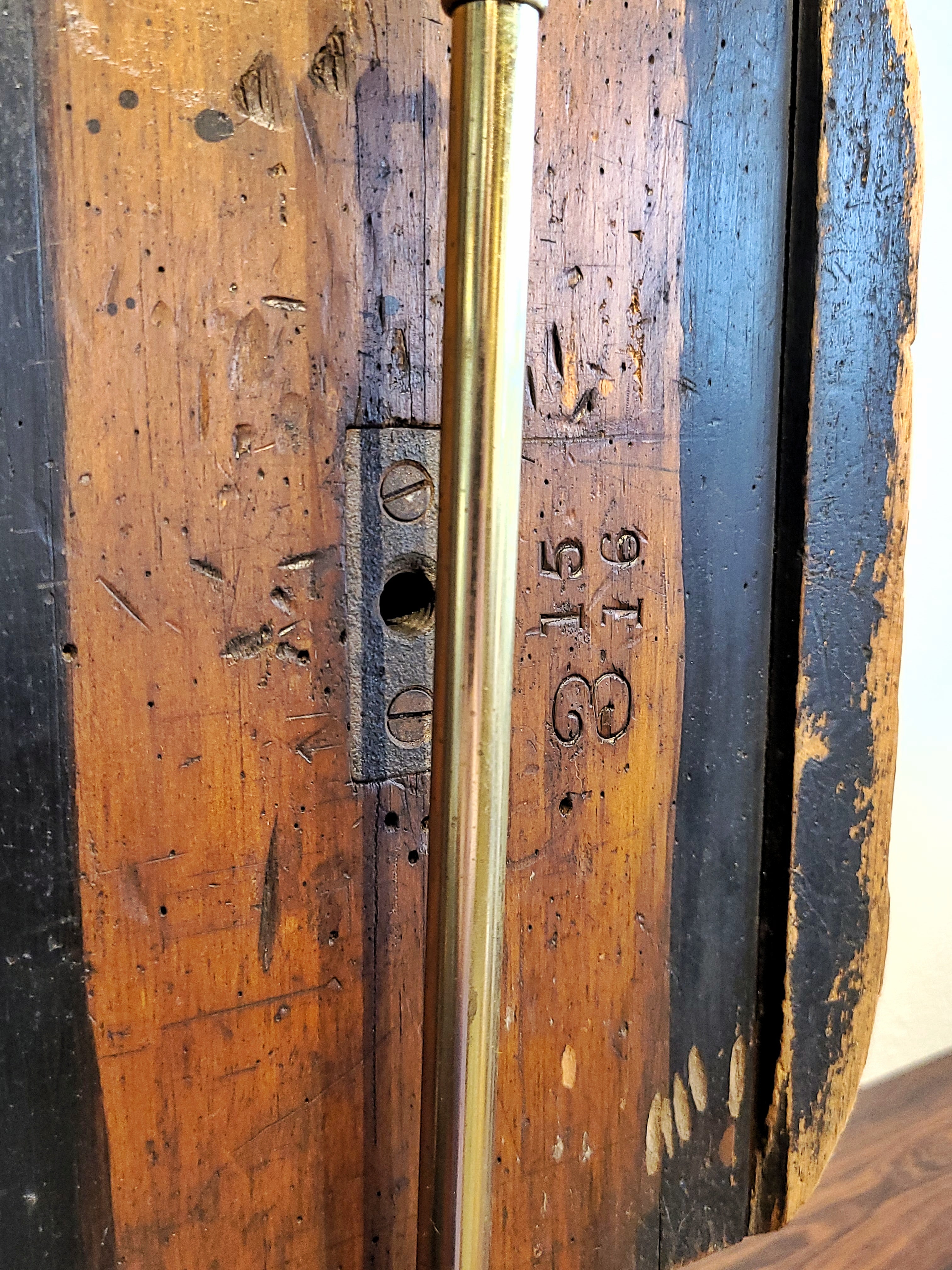 INDUSTRIAL FOUNDRY MOLD TABLE LAMPS (PAIR)
$850.00
Regular price
$995.00
CONTACT US HERE ABOUT THIS ITEM.
A pair of Steampunk table lamps created from two halves of an antique machine age foundry mold from the early 20th century.  Each half has a hand carved numerical designation of 91N and 92N indicating that they go together.  Both halves remain in "as found" condition, and have aged naturally over time.  We have done nothing to alter them in any way.  You should look closely at the photos to make sure that you find nothing objectionable, but our advice would be to leave them just as they are. These old foundry molds are becoming harder to find as people scoop them up to use as found art wall or freestanding sculptures, shelves, or even furniture.  Today they have become decorative reminders of the nation's industrial past.
Note:  the height of the light socket is adjustable up and down via a set screw on the brass tube.
| | |
| --- | --- |
| Design Period | 1920 to 1949 |
| Production Period | Unknown |
| Country of Manufacture | United States |
| Style | Antique, Hand-Crafted, Industrial, Modernist, Brutalist, Rustic |
| Detailed Condition | Worn — This vintage item has visible damages, defects, or small missing parts. It may be in need of restoration. |
| | The vendor has confirmed this piece is in working order. |
| Restoration and Damage Details | Heavy signs of use, Patina consistent with age and use |
| Plug Type | US Plug (up to 110V) |
| Product Code | |
| Materials | Wood |
| Color | Black, brown, gold |
| Width | 9.5 inch |
| Depth | 7.3 inch |
| Height | 26.5 inch |