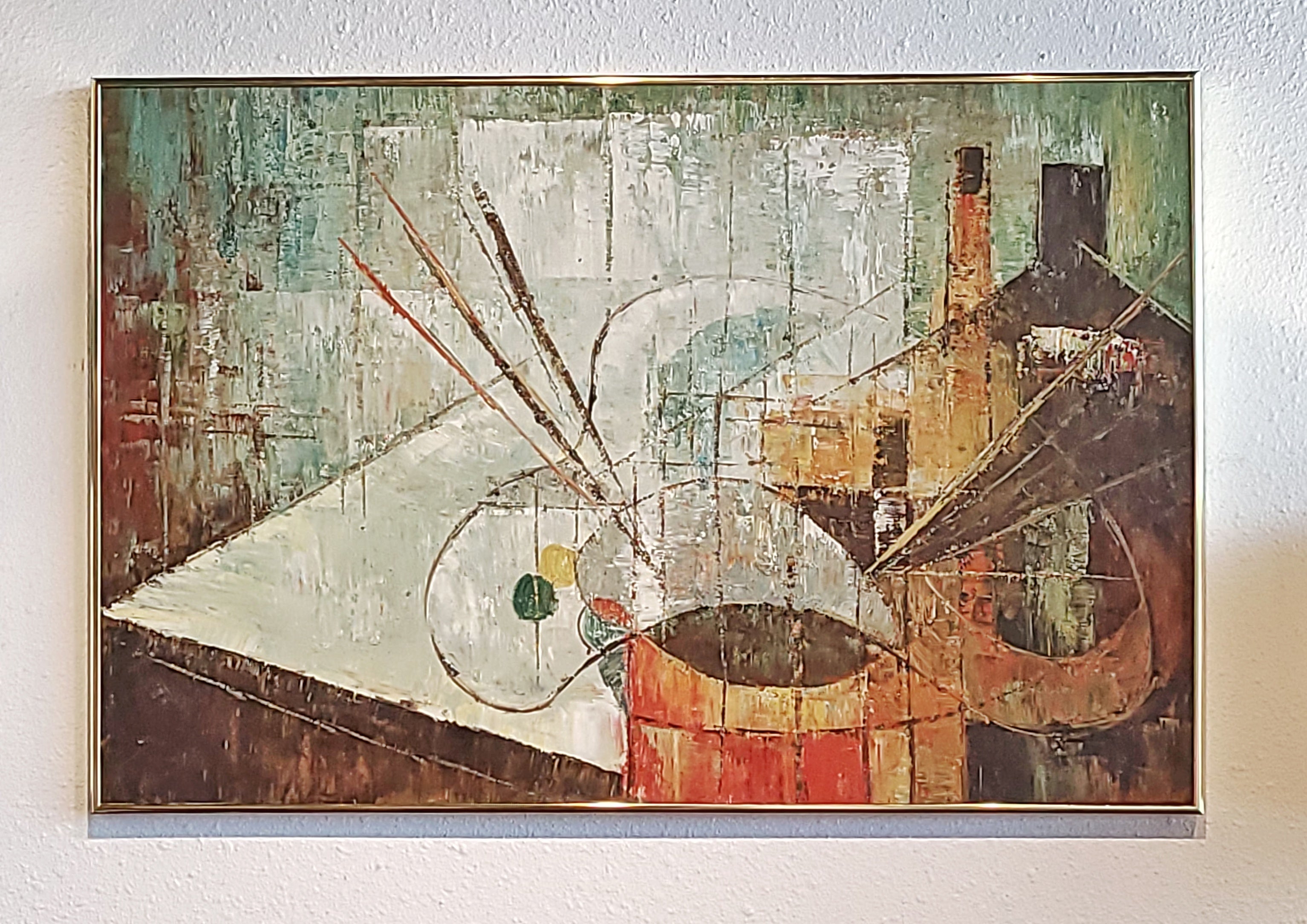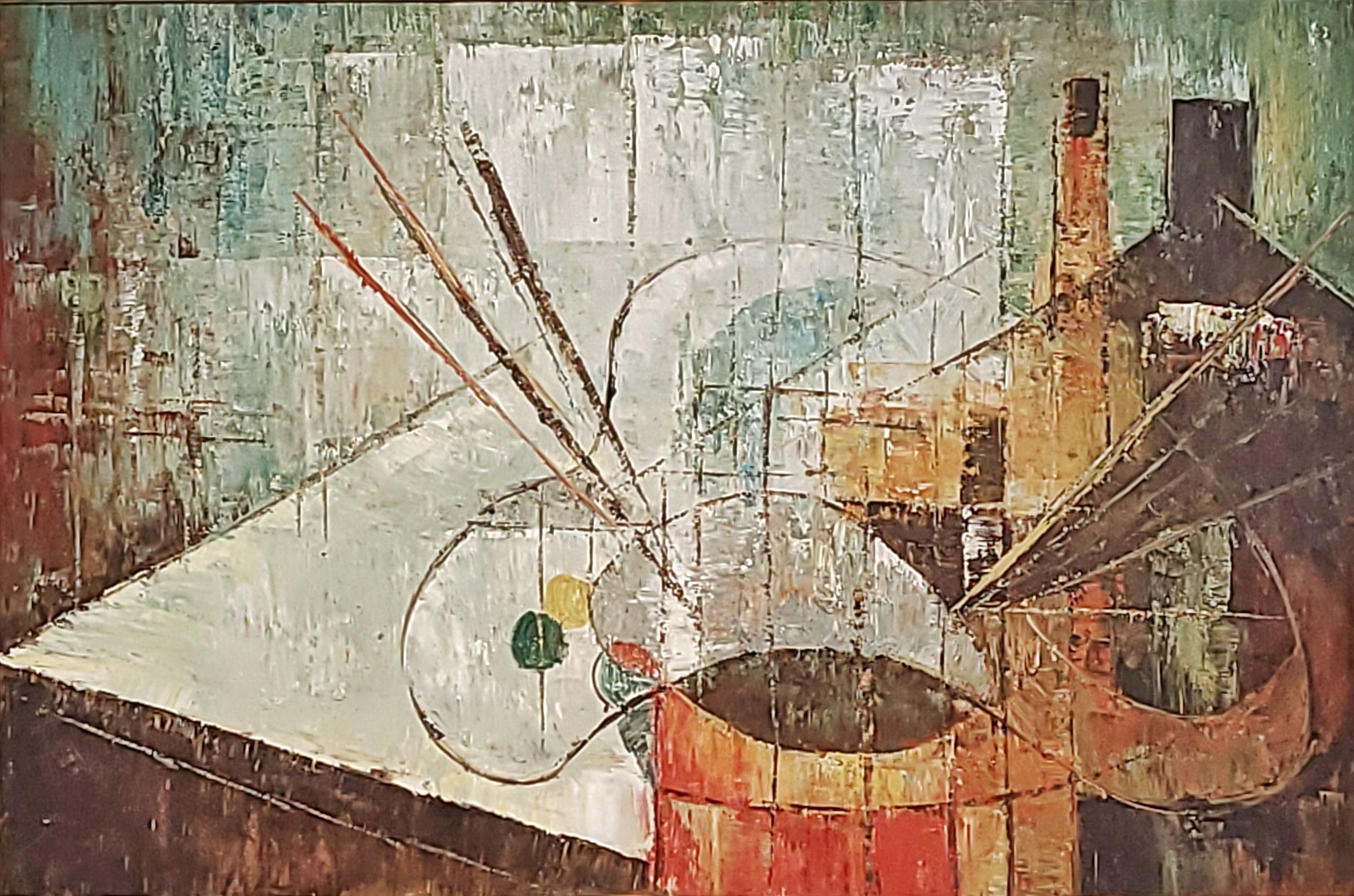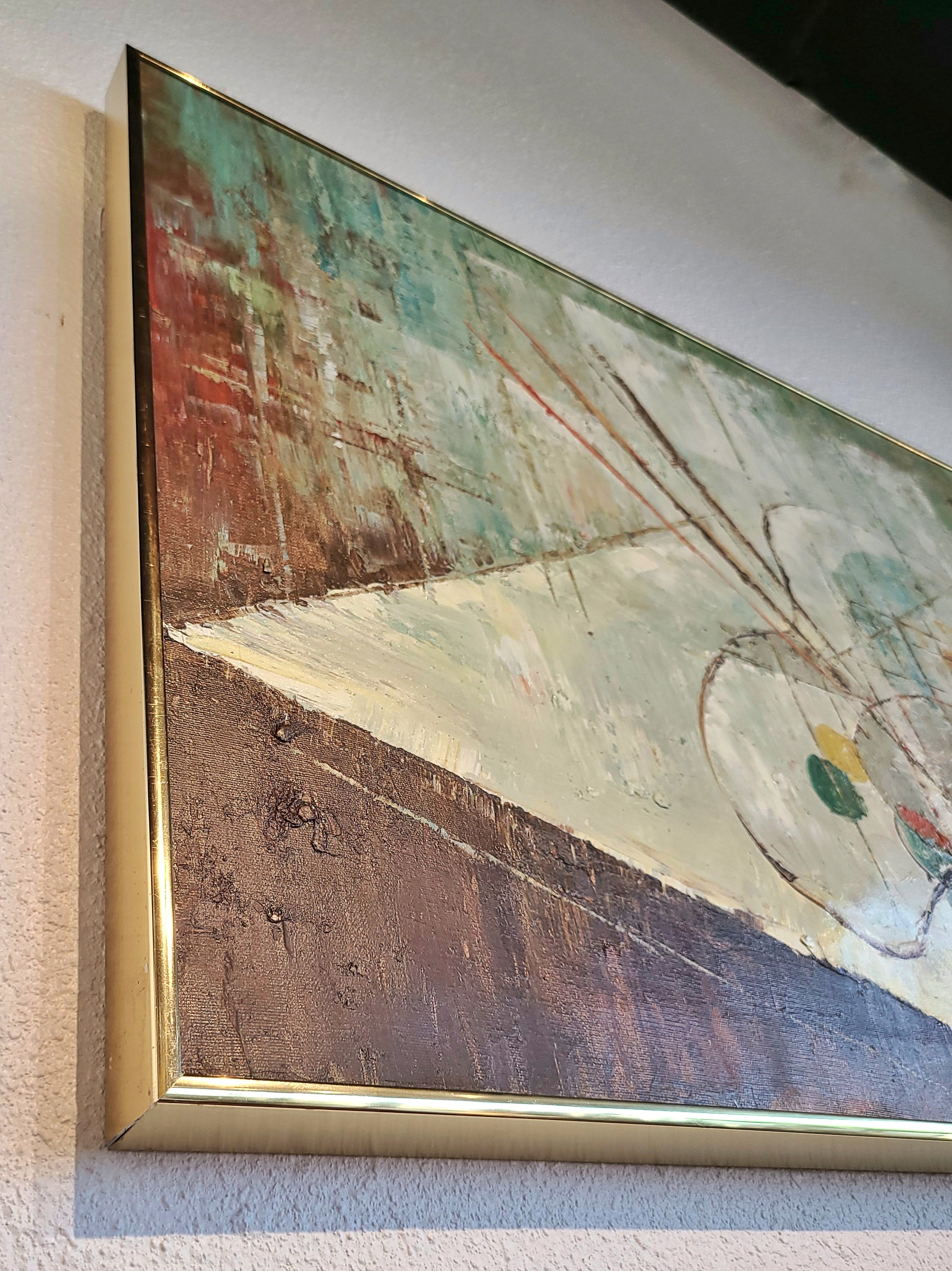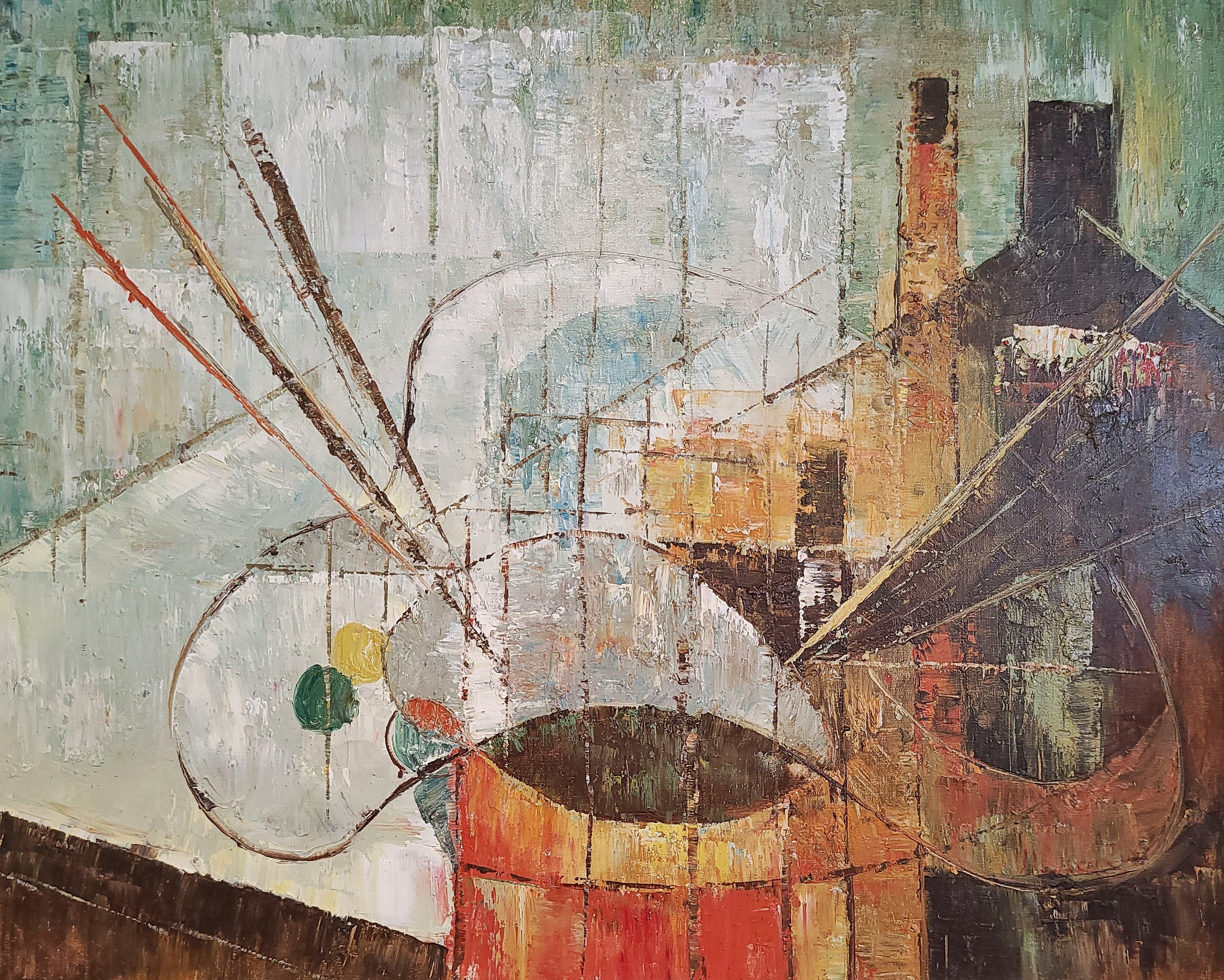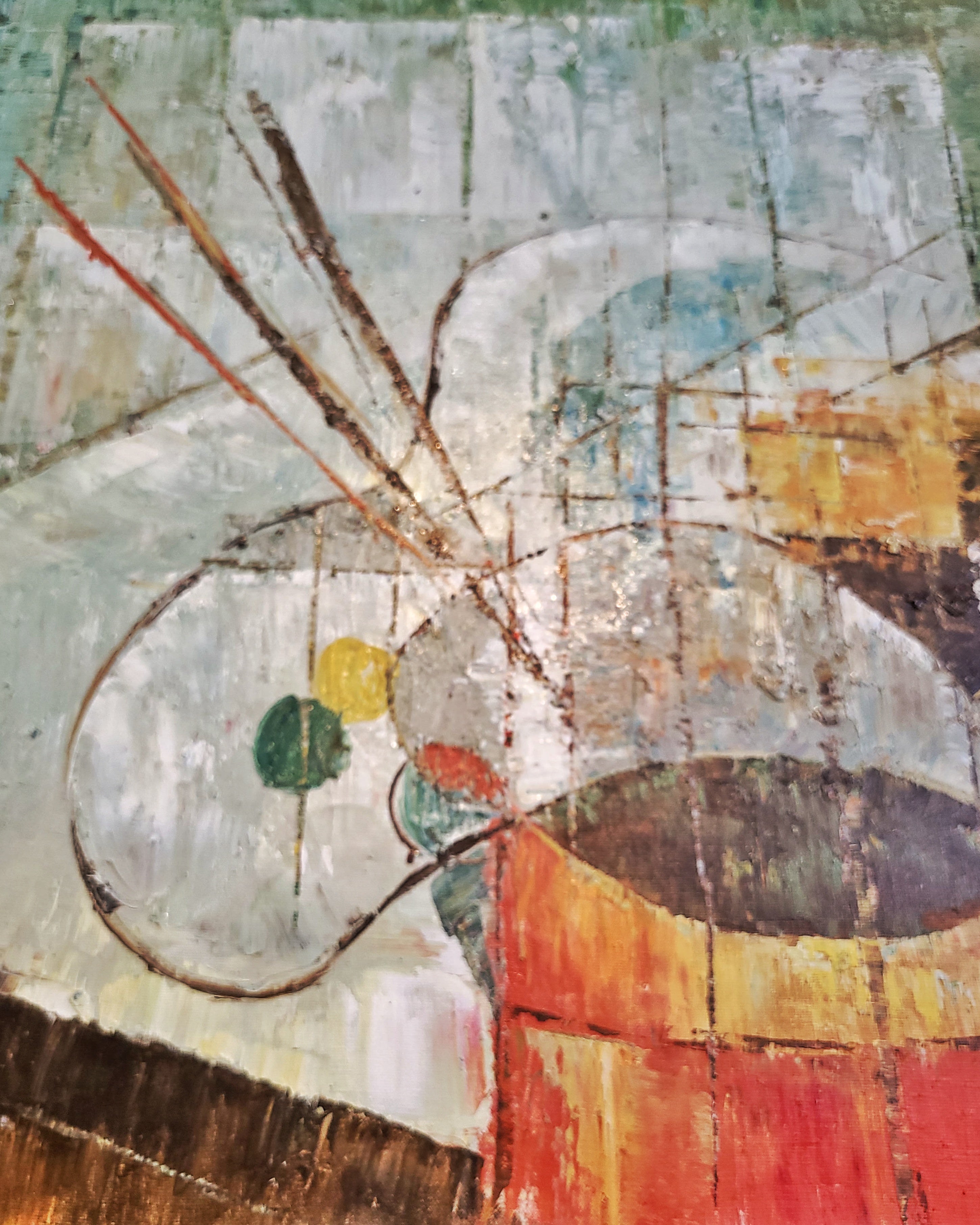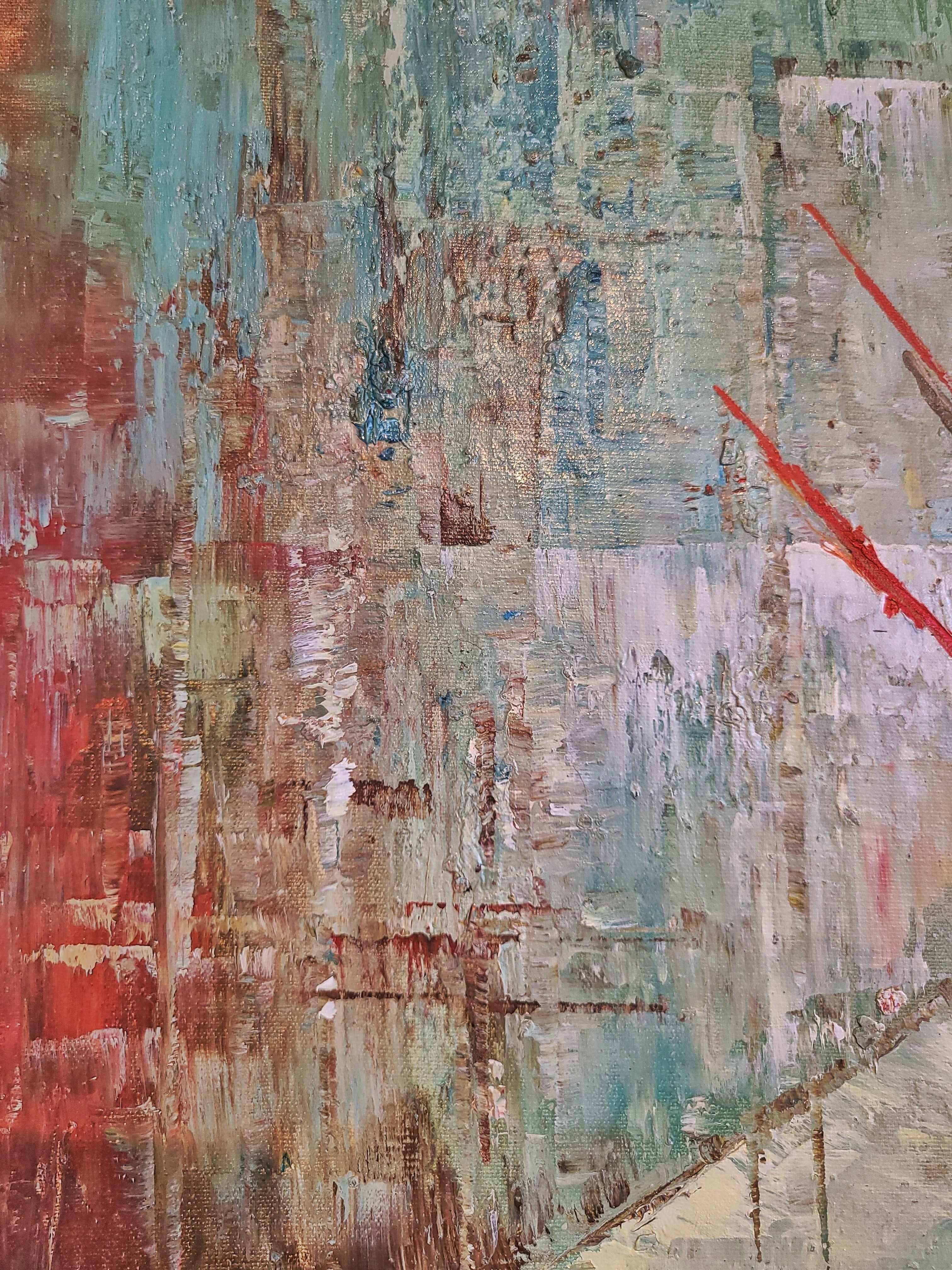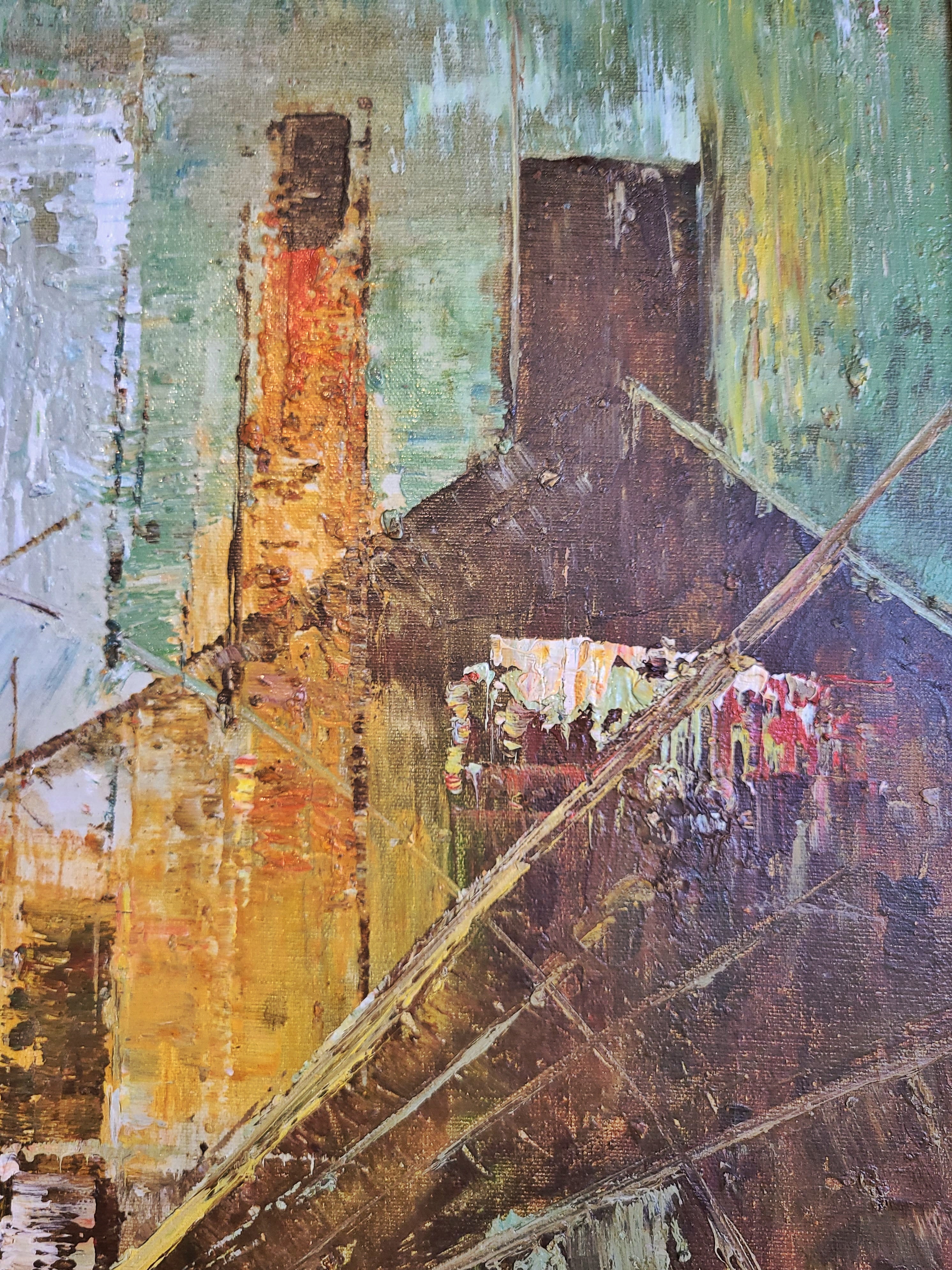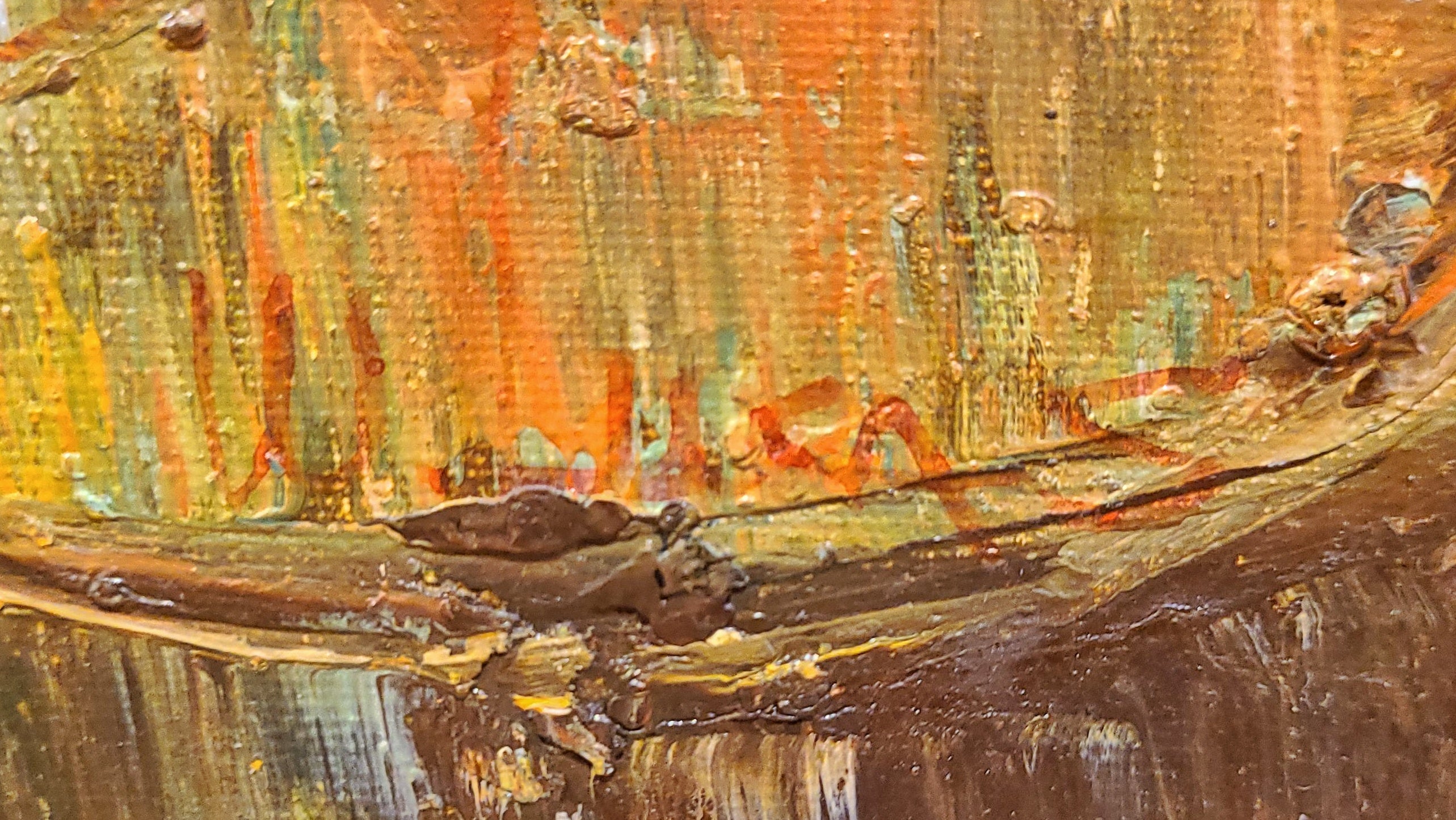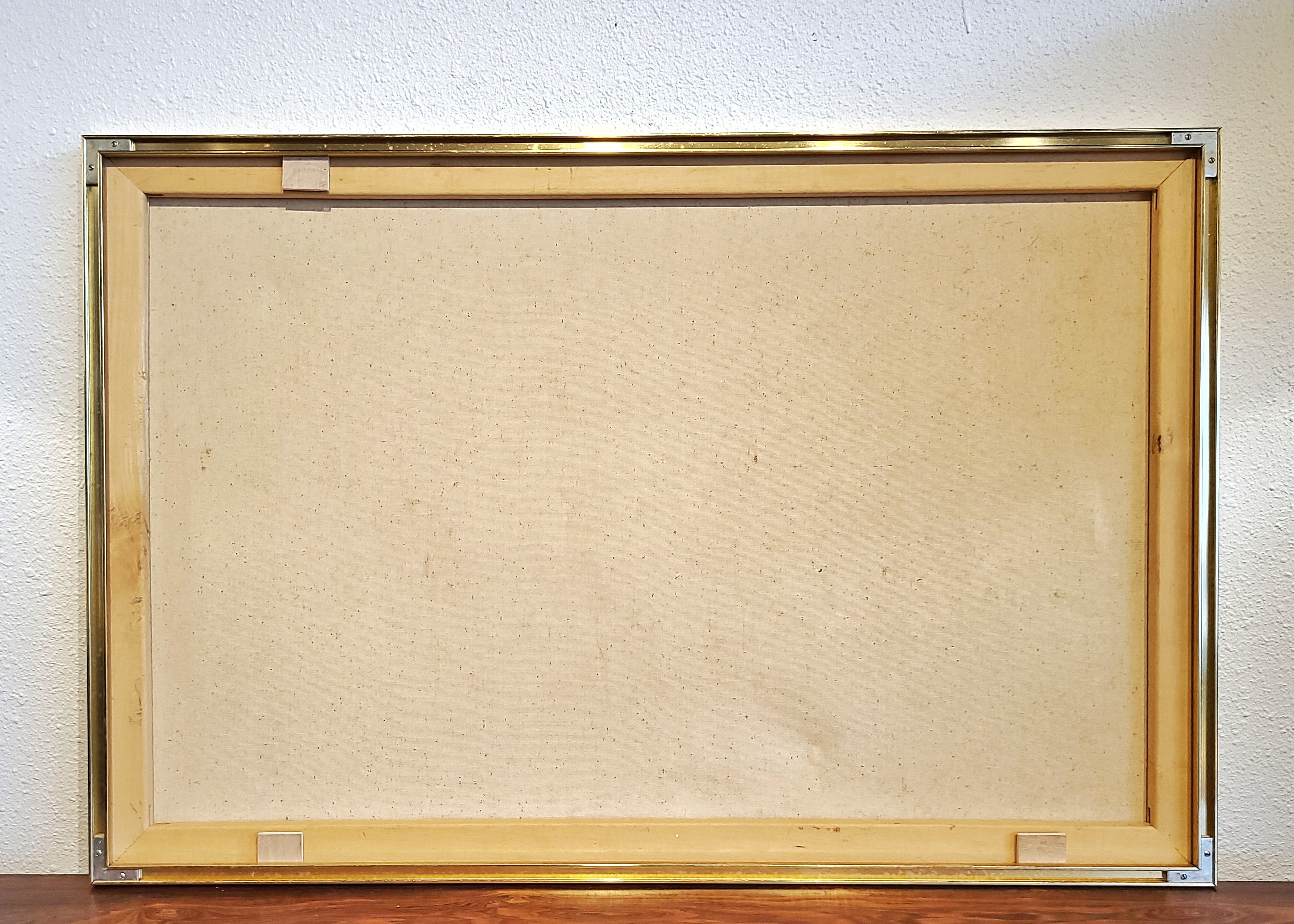 STILL LIFE WITH ARTIST'S TOOLS - OIL ON CANVAS BY UNKNOWN ARTIST (2000s)
CONTACT US HERE ABOUT THIS ITEM.
A decidedly modernist still life with artist's tools and notebook in oil on canvas. Paint has been applied in thick, almost impasto patches using both brush and palette knife. Signed indistinctly on the lower right. Presented in a slim, gold-tone metal frame.
DETAILS
Artist – Unknown
Period – 2000s
Origin – North America
Styles/Movements – Cubism; Modernist; Expressionism
Media – Oil
Support – Canvas
Colors – Orange, green, brown
Condition – Very good vintage condition.
Dimensions – 36 ⅛" W × 1 ⅜" D × 24 ¼" H