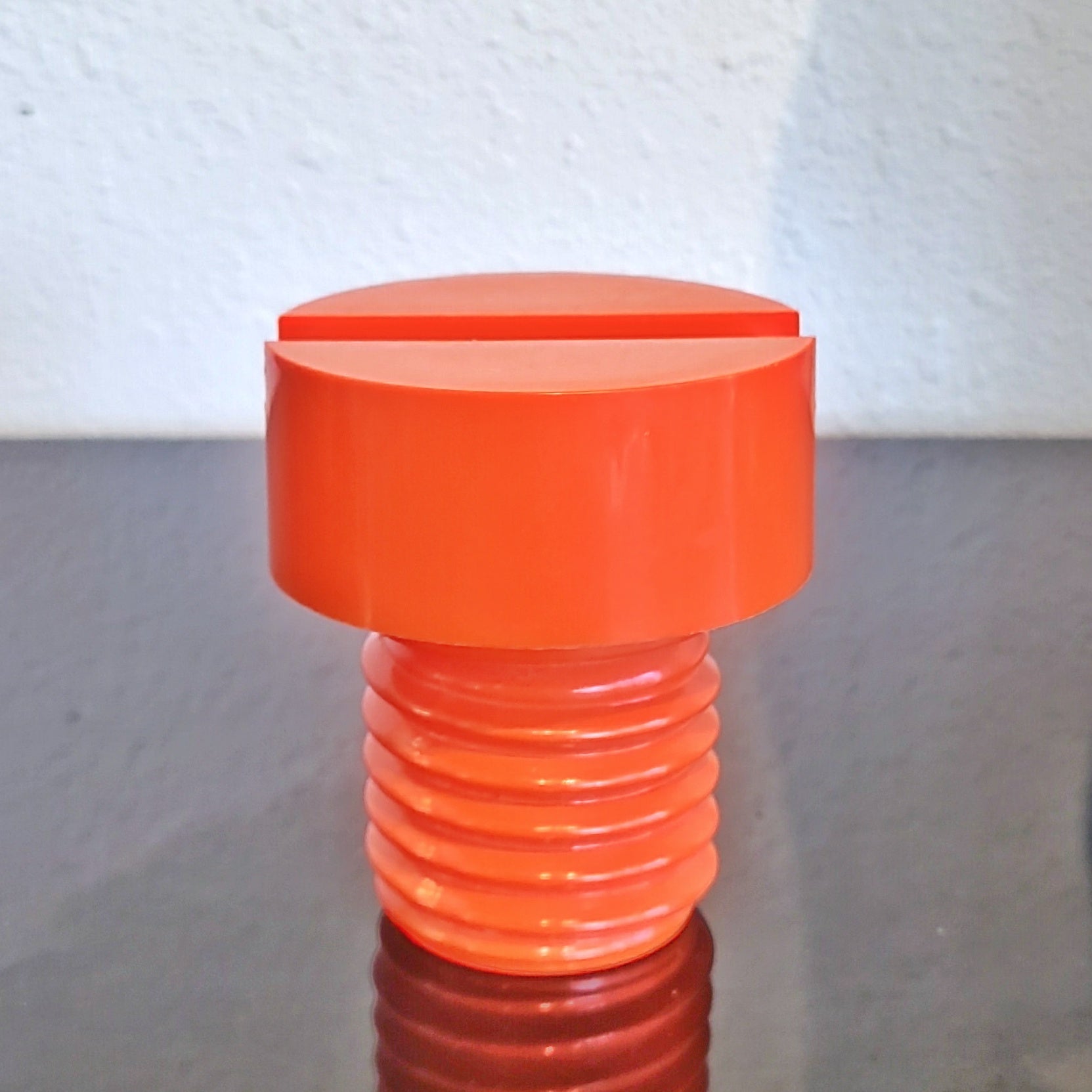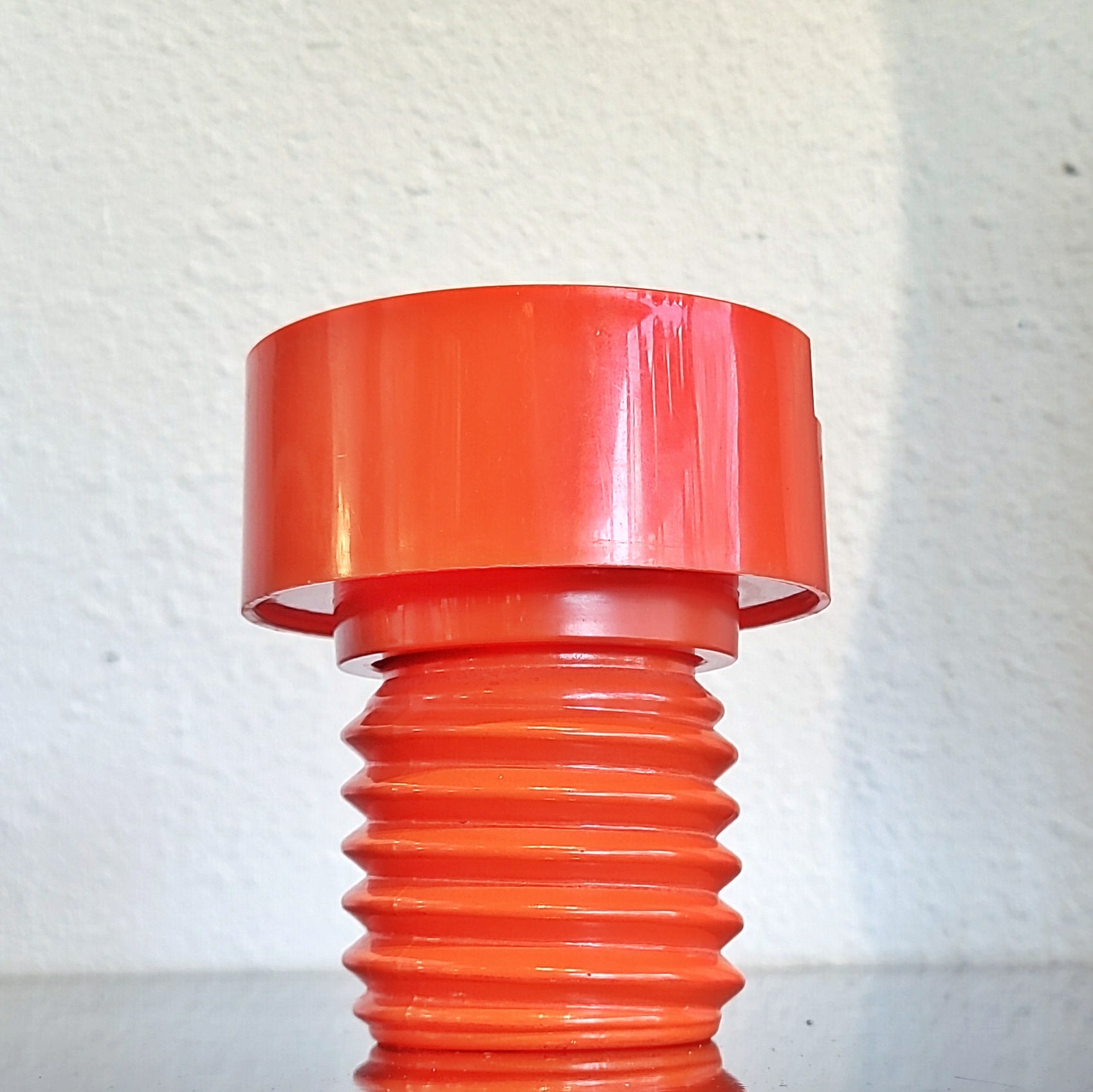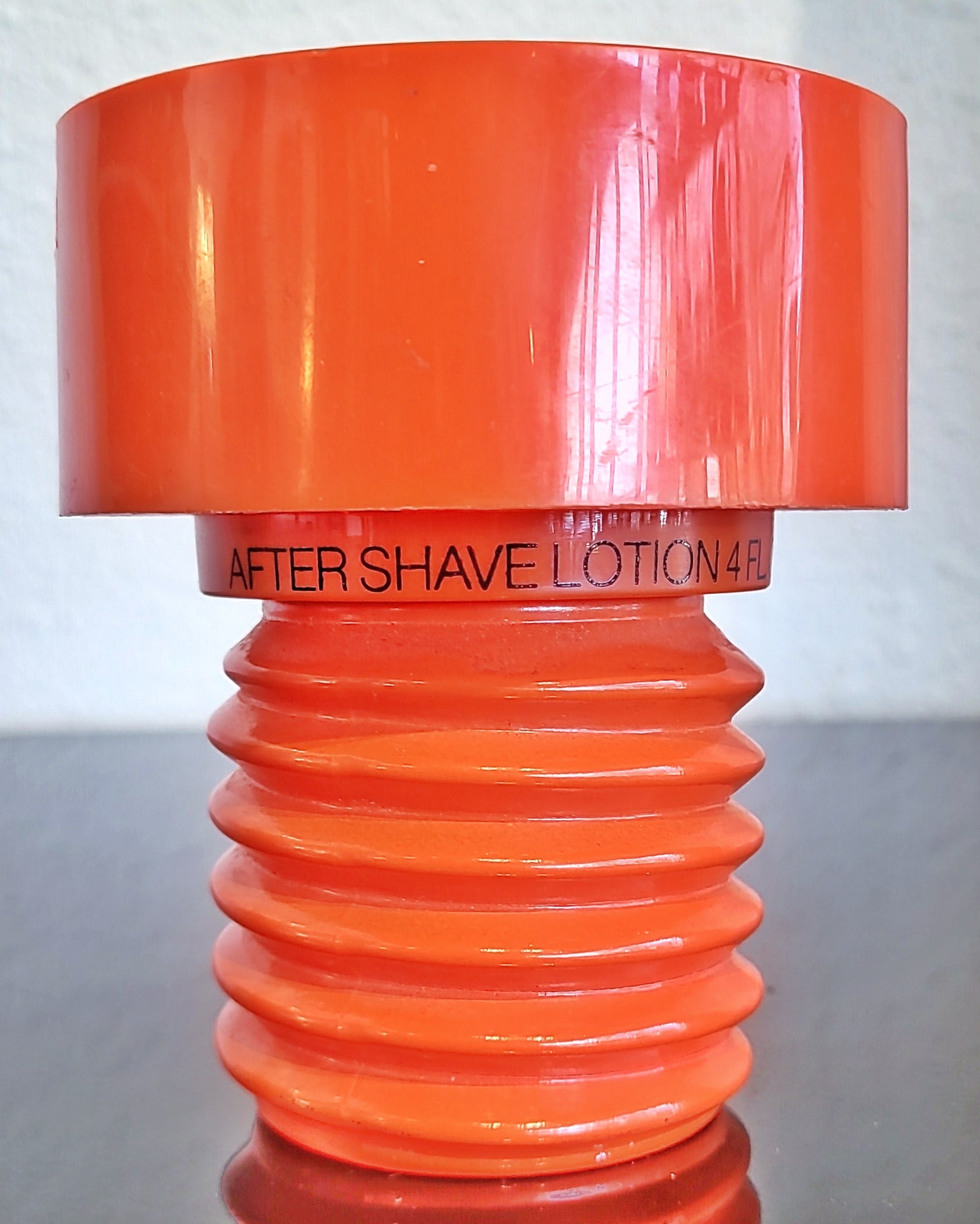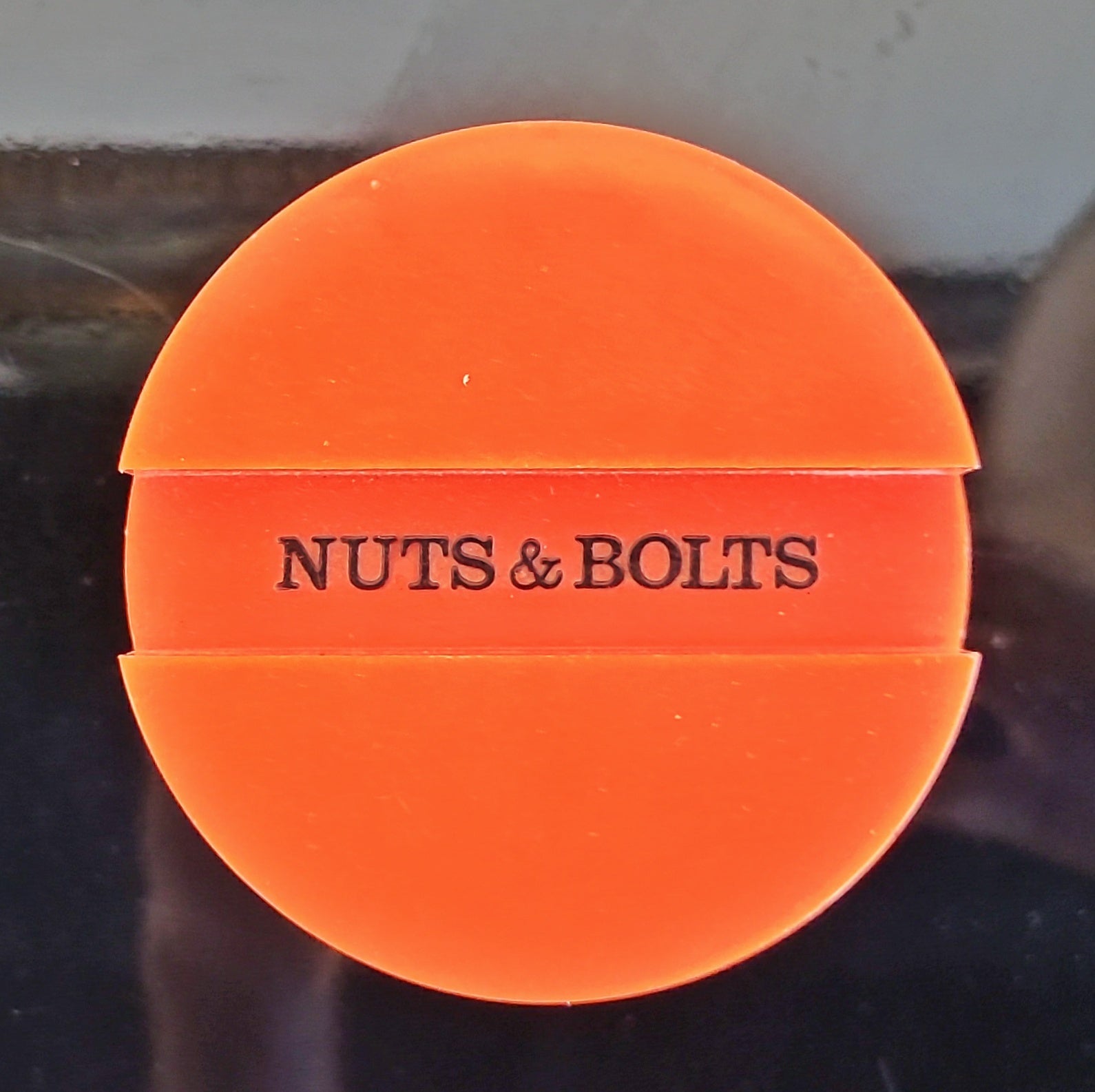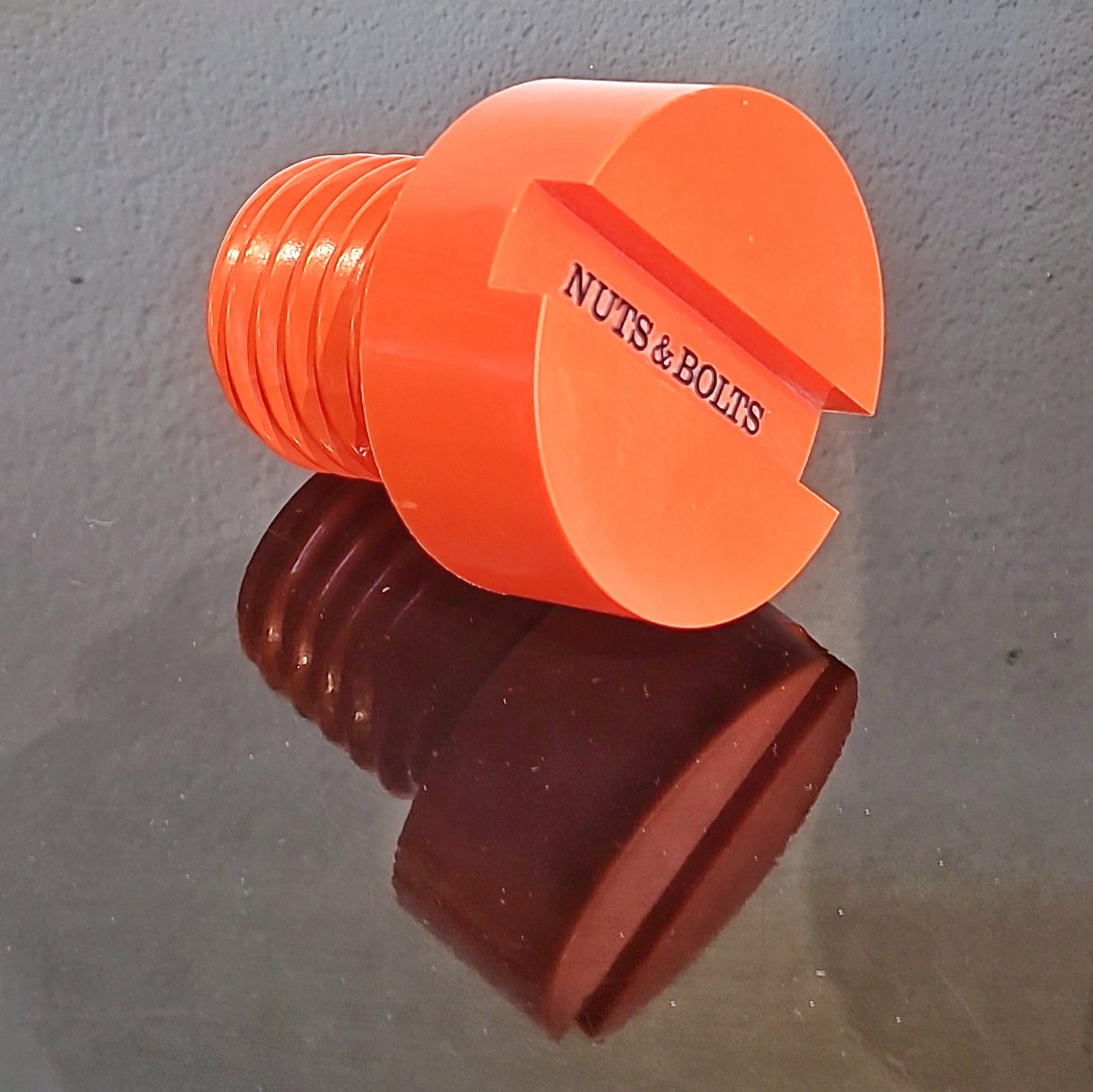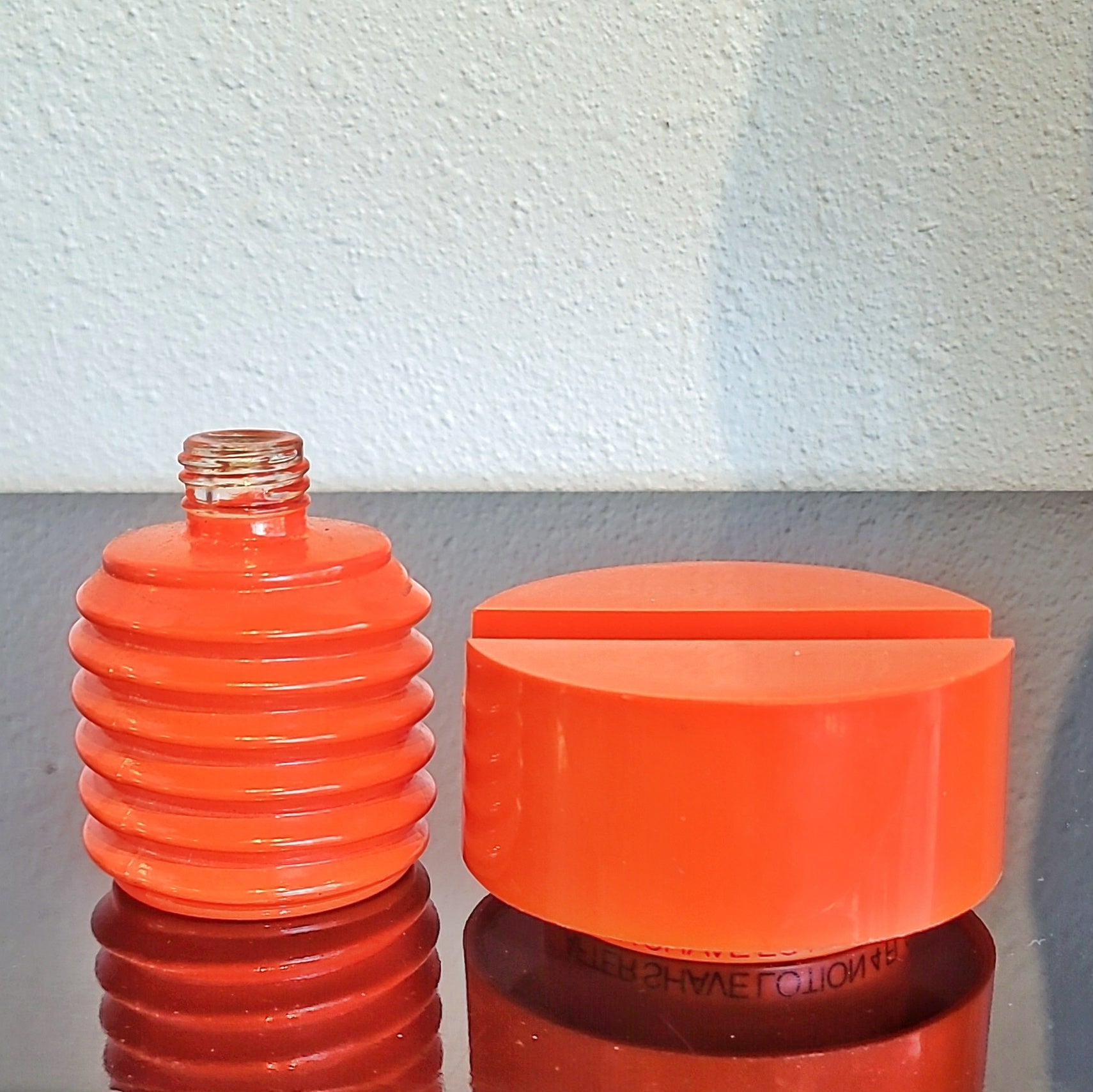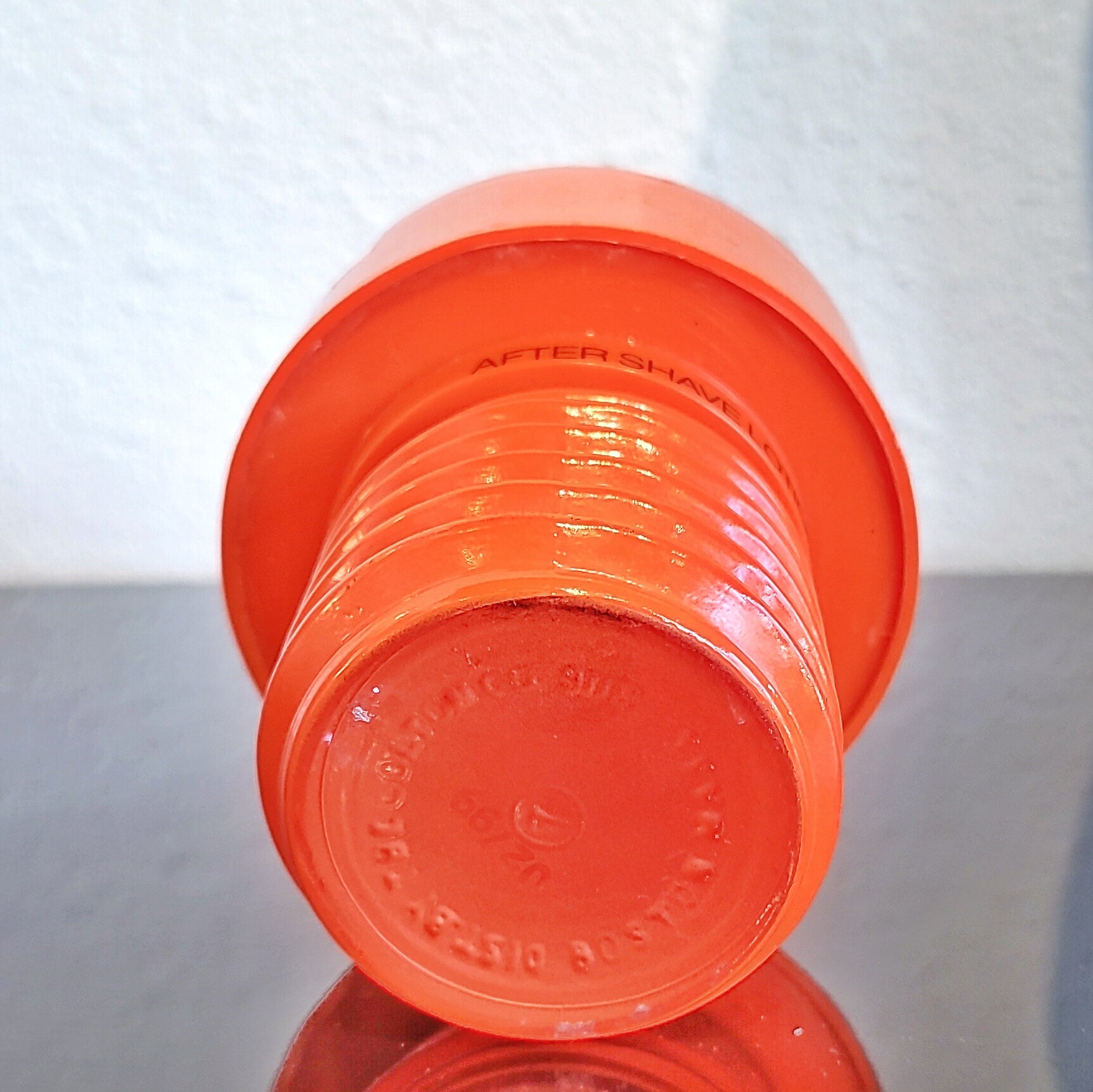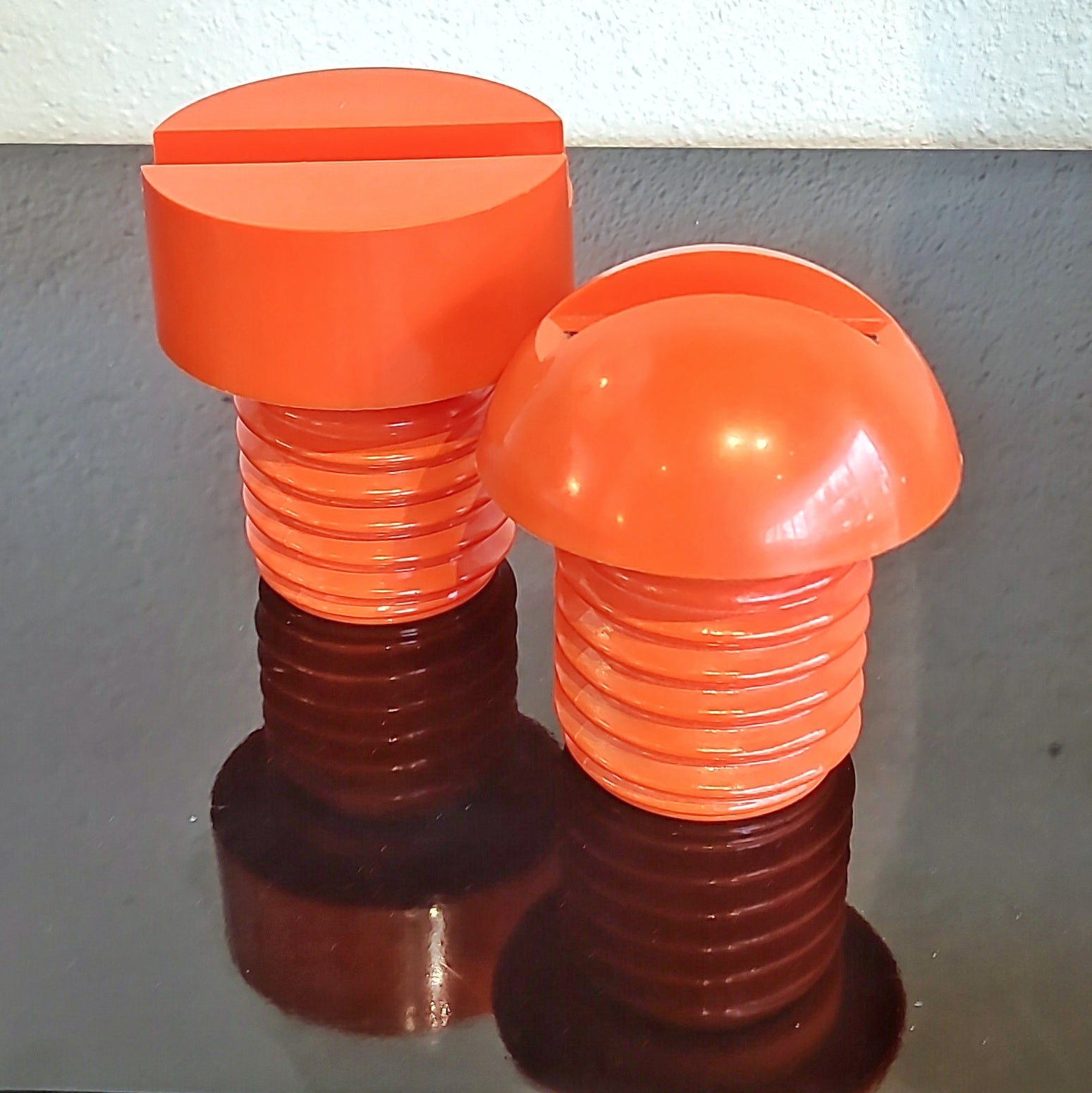 MASSIMO VIGNELLI 'NUTS & BOLTS' AFTERSHAVE BOTTLE FOR COLTON (1968)
CONTACT US HERE ABOUT THIS ITEM.
An orange, men's aftershave bottle shaped like a slotted, fillister-head machine screw, designed in 1968 by the famed Italian industrial designer Massimo Vignelli (1931–2014) for the Colton Company of Boston, Mass. The bottle still holds most of its original contents and is in excellent vintage condition. The plastic lid has no cracks, discolorations, or scratches. The black lettering is intact, and the glass bottle has no chips or damage to the orange coating.
NUTS & BOLTS was a line of men's toiletries produced by the Colton Company at the end of the 1960s. The line consisted of cologne, aftershave, aftershave conditioner, deodorant, and soap-on-a-rope. The scent is described as a "spicy, woodsy fragrance for men," having top notes of citrus zest, middle notes of spice and vetiver, and base notes of oakmoss, sandalwood, amber, musk, and patchouli.
The nuts and bolts shaped bottles and soaps were developed by Vignelli at the height of the Pop Art movement. The shapes of the plastic screw-on tops indicated the product inside the glass bottle. The round-head screw was cologne, the fillister-head screw was aftershave lotion, the flat-head screw was aftershave conditioner, and the hex bolt was deodorant. The soap-on-a-rope was a hex nut.
Vignelli recalled the project in a 1981 monograph: "...The notion of transforming an object by changing its size was in the air. The Nuts & Bolts line was conceived in this climate, and the different caps fitting over the same threaded bottle created a sensation. ...The concept behind this line of toiletries was achieving product identity through creating an object rather than through graphics on labels."
NUTS & BOLTS was discontinued in 1972. It remains one of the most elusive of men's fragrances today.
N.B.: Thanks to Cleopatra's Boudoir for the background information.
DETAILS
Maker – COLTON COMPANY
Production Period – 1960s
Designer – MASSIMO VIGNELLI
Design Period – 1968
Origin – USA
Styles/Movements – POP ART; REALISM
Materials – PLASTIC, GLASS
Colors – ORANGE, BLACK
Condition – Excellent vintage condition. May show minor traces of previous ownership consistent with age and use.
Dimensions – 3 ¾ʺ W × 3 ¾ʺ D × 4 ⅓ʺ H