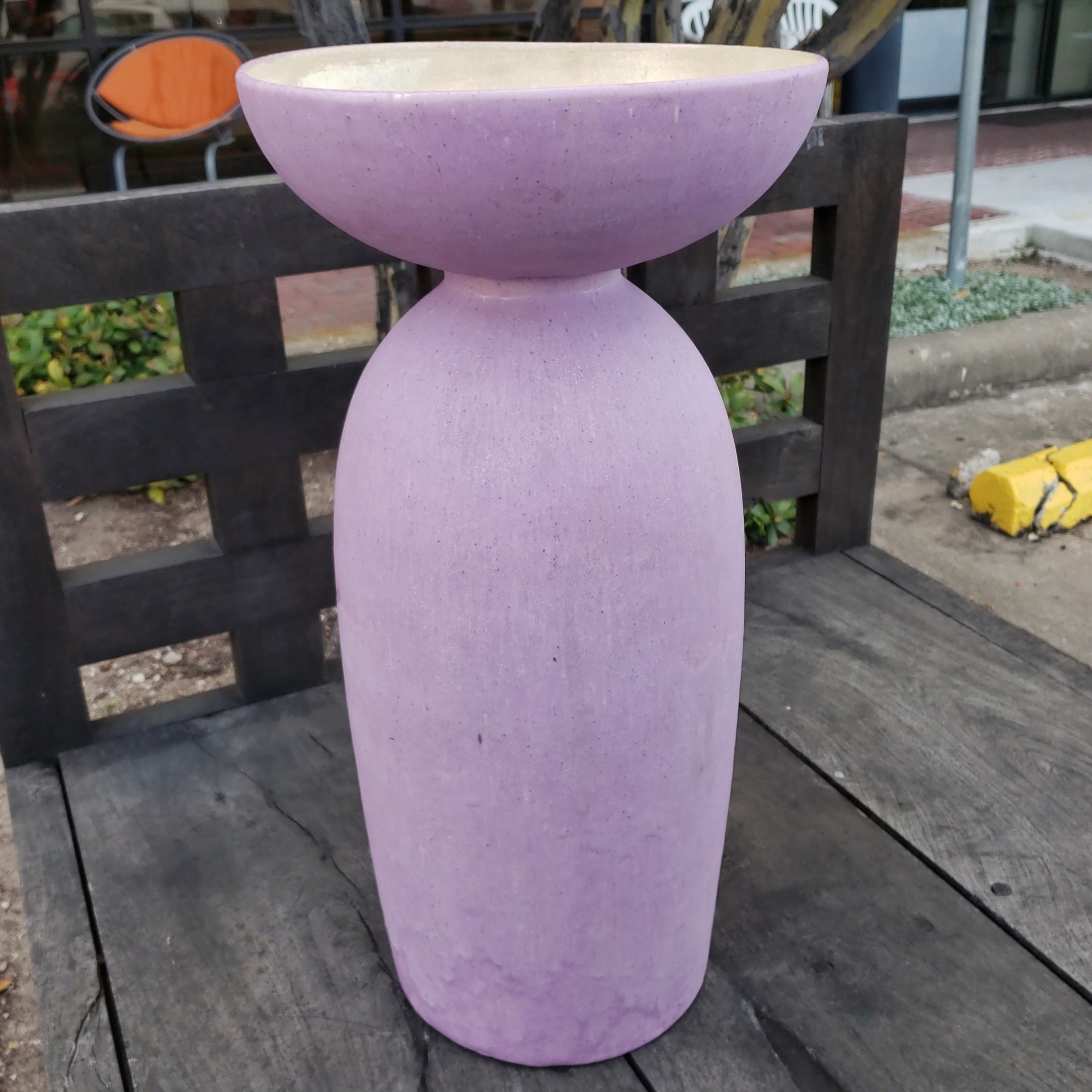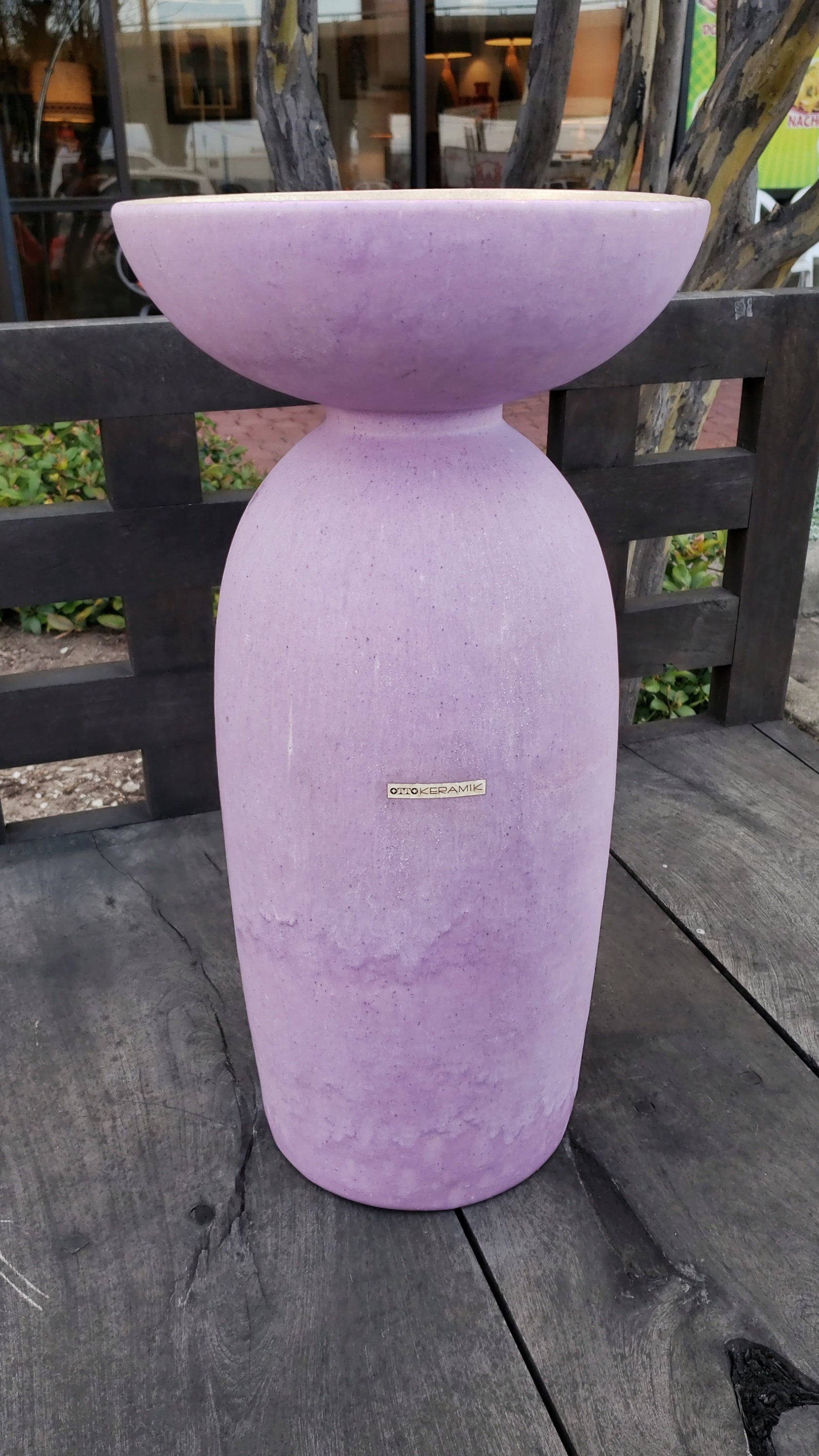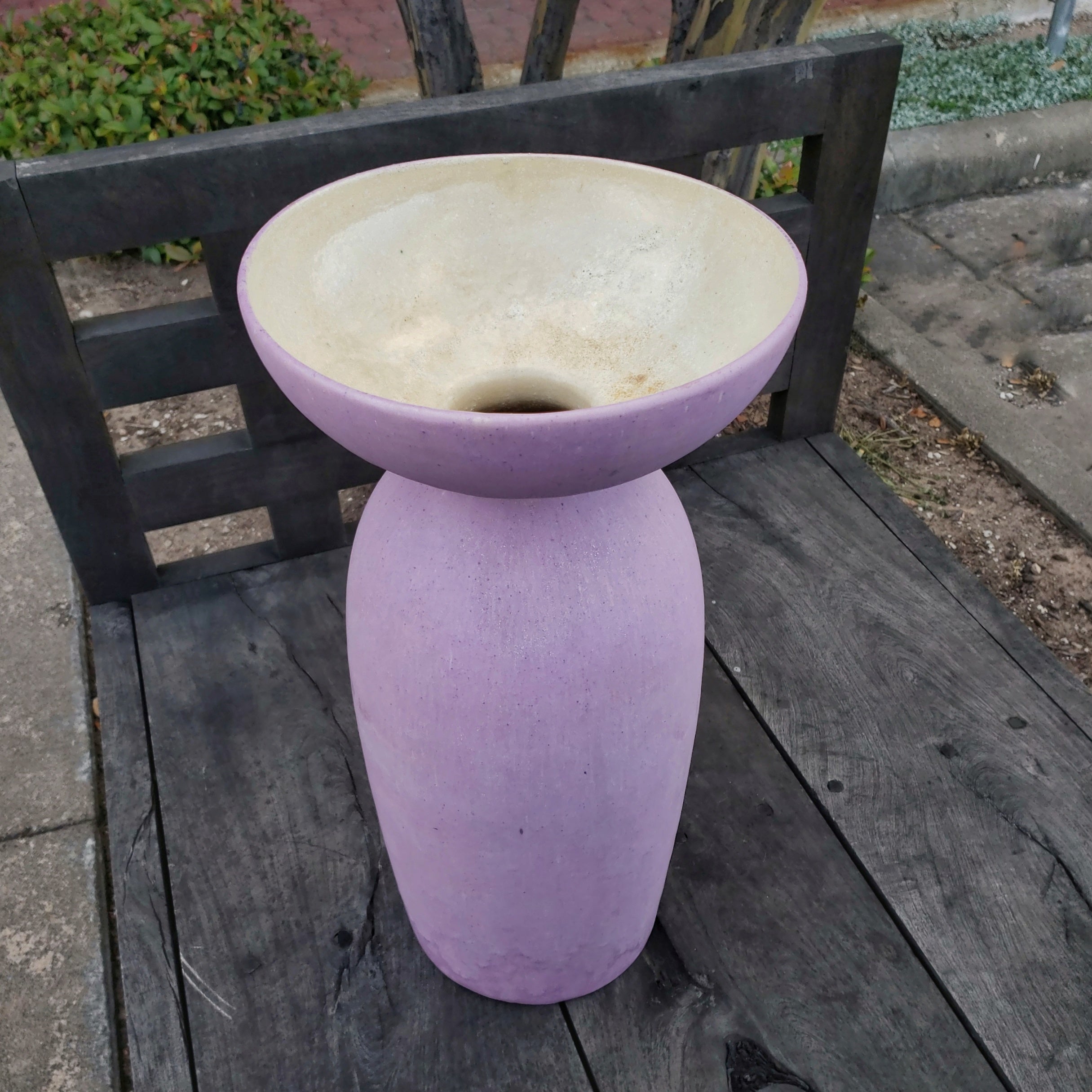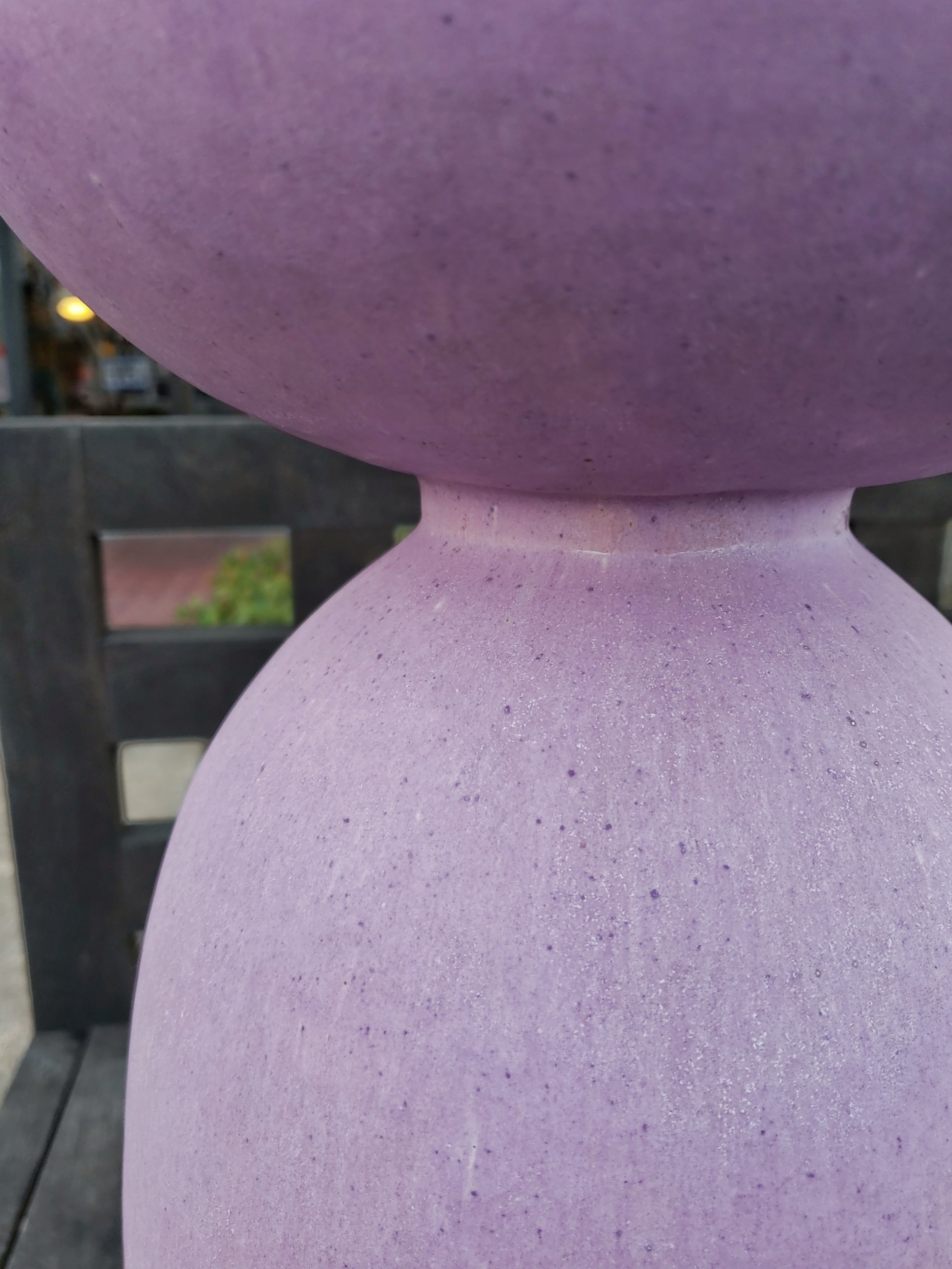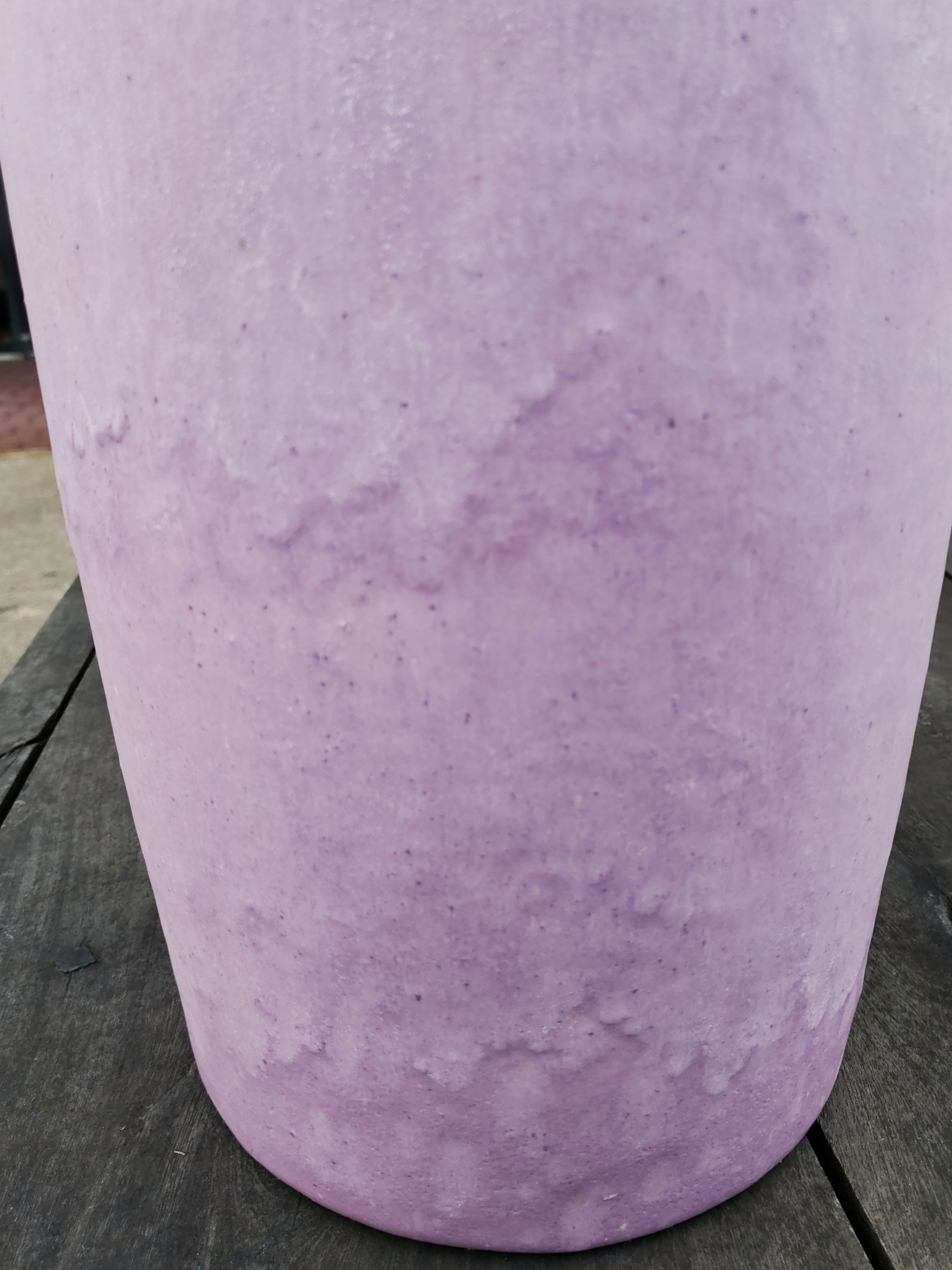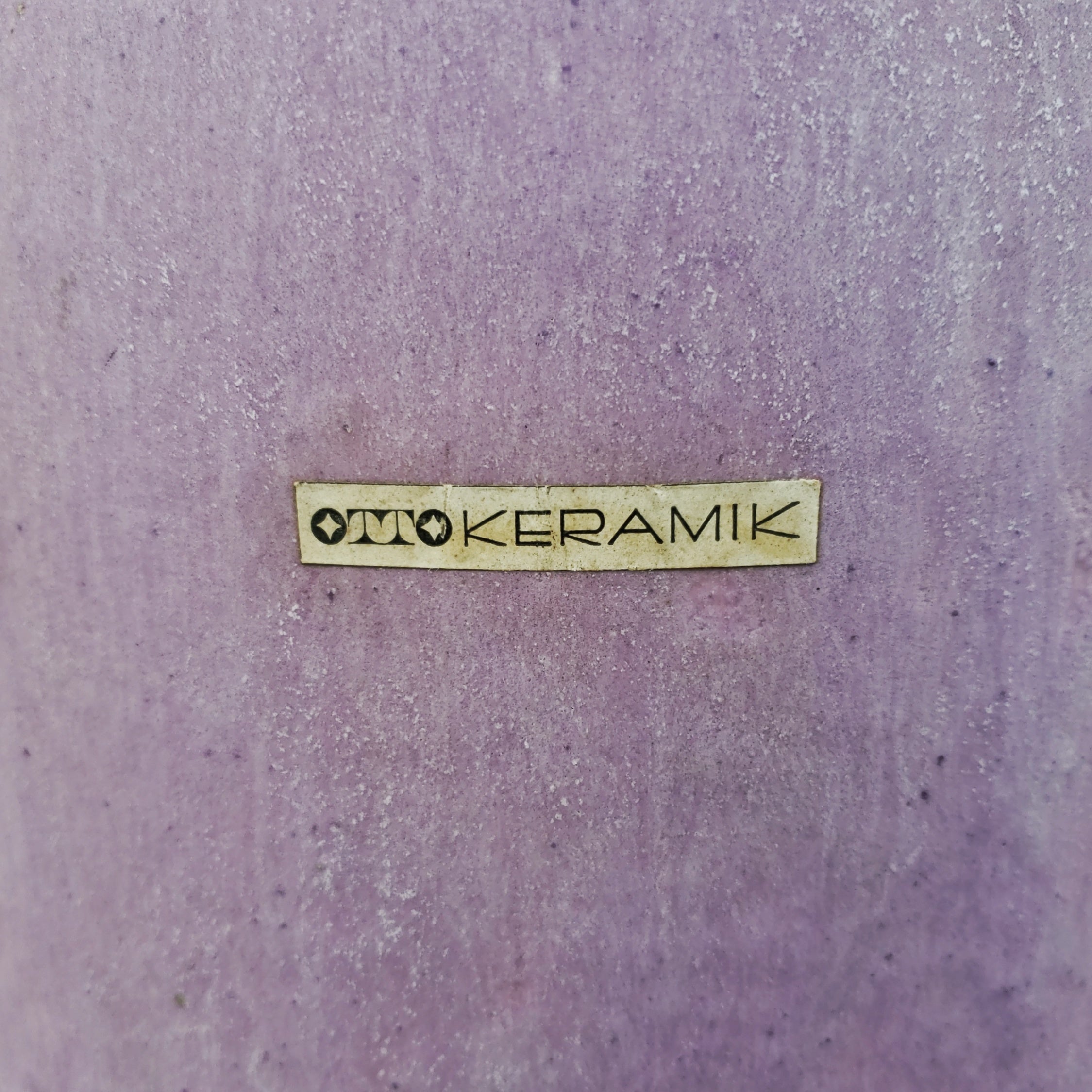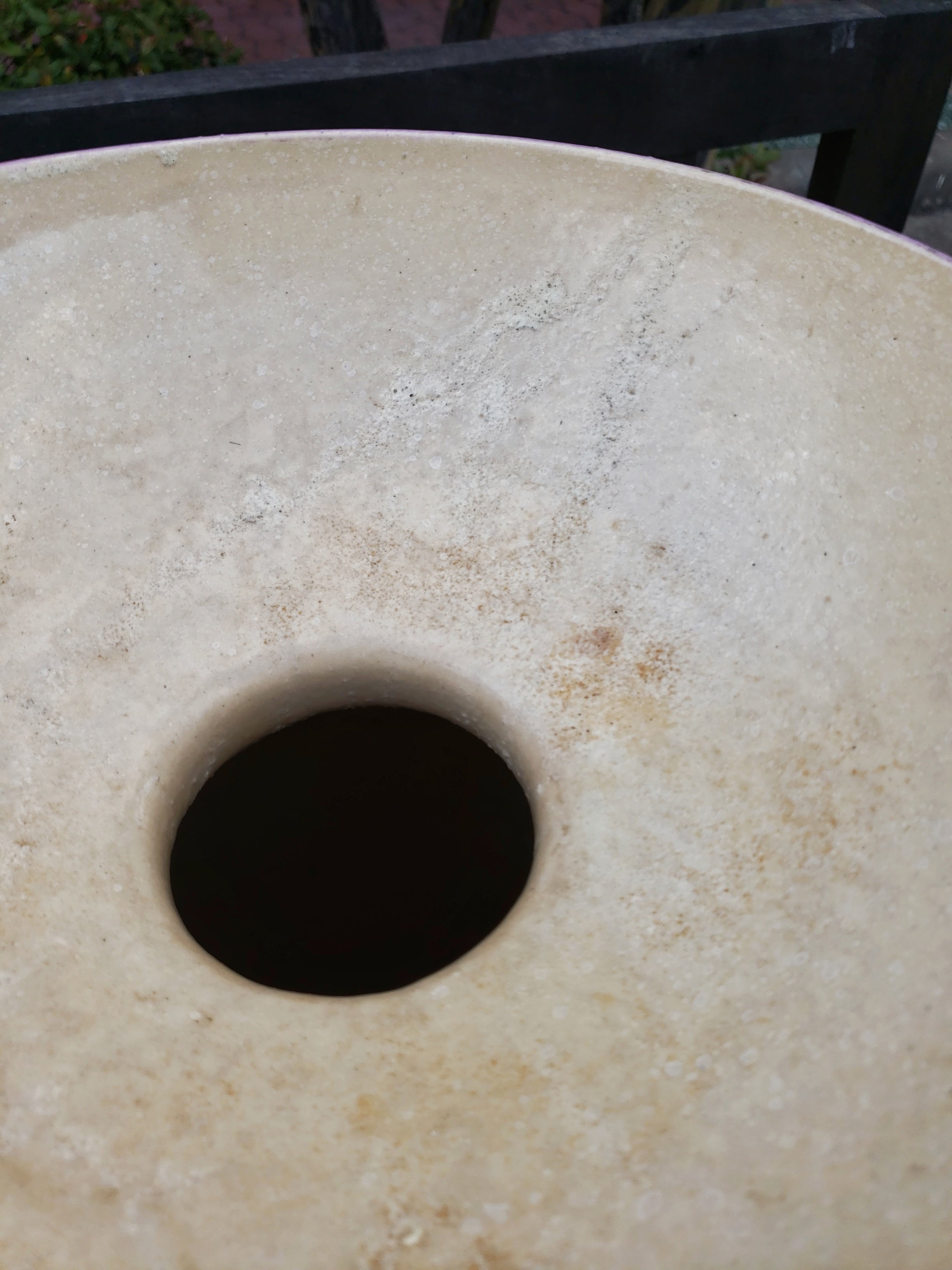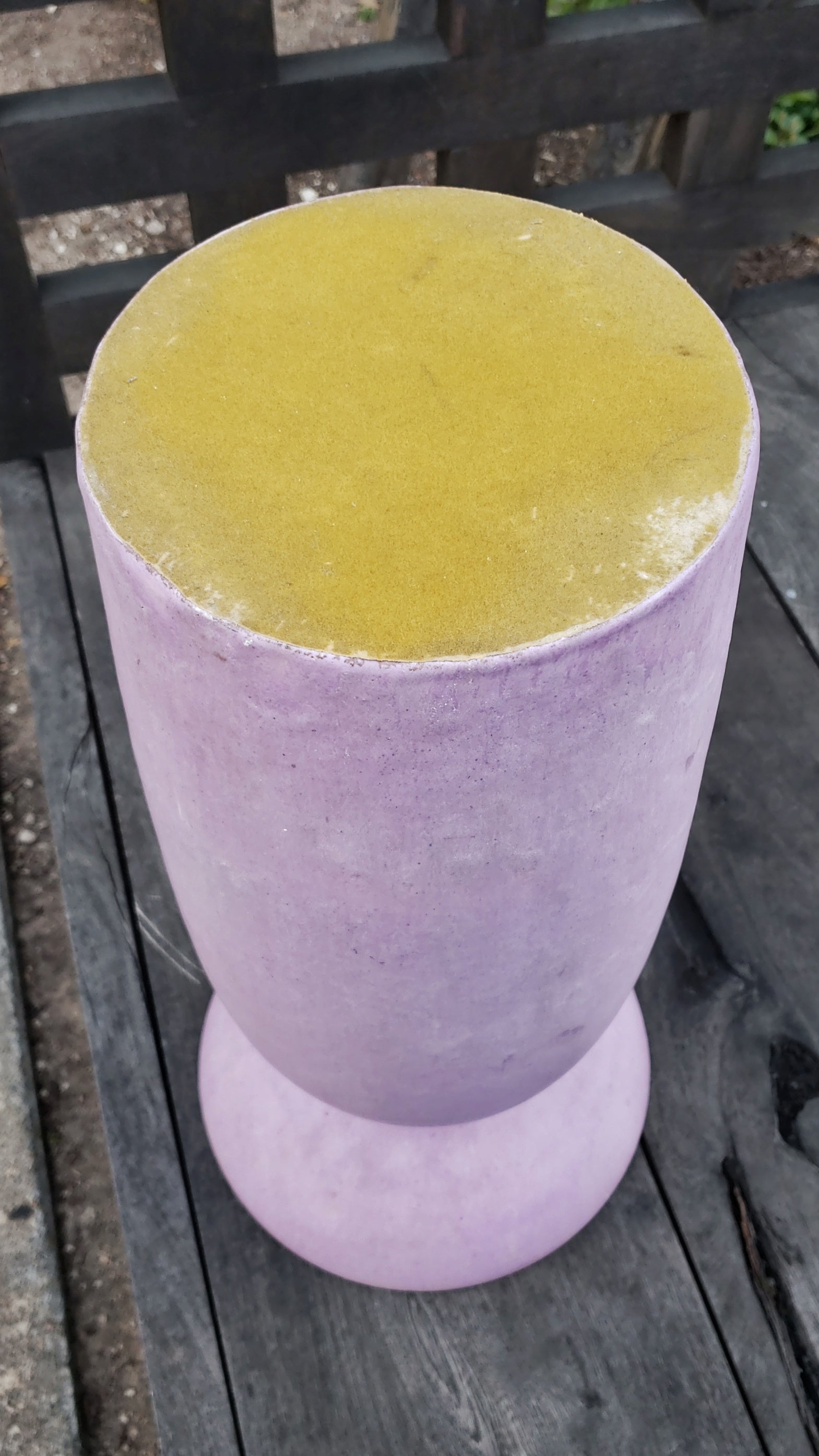 OTTO-KERAMIK FLOOR VASE
CONTACT US HERE ABOUT THIS ITEM.
A grand and beautifully formed lilac-pink floor vase created by Kurt Tschörner and Otto Gerharz for OTTO KERAMIK in the 1960's.
KURT TSCHÖRNER is probably best known for the ceramic forms he designed for RUSCHA, particularly the iconic jug vase no. 313 (1954)—considered to be among the very best shapes to have emerged from the post-war German ceramics industry.  Tschörner's tenure with RUSCHA was prolific. When its arts director Otto Gerharz left to form a company of his own, OTTO KERAMIK, Tschörner went with him.  Together they were there responsible for the production of all ceramics and glazes well into the 1980's.
OTTO KERAMIK was founded by Otto Gerharz in 1964 in Rheinbach.  Gerharz had always been fascinated by the chemistry of vases, and when he left RUSCHA—where he had been arts director since 1951—he started a workshop at his home in order to research them.  In 1970 he set up a company at an industrial estate.  Gerharz produced all of the glazes for OTTO KERAMIK until 1996. Designer Kurt Tschörner, who followed Gerharz from RUSCHA, was responsible for all shapes OTTO produced until 1987.
OTTO KERAMIK remained a small company with never more that 20 employees, and nothing it made was ever mass produced.  In 1994 Gerharz's son, also named Otto, assumed charge of production.  When RUSCHA closed in 1996, OTTO took over some of their old designs.  The company is one of the last of the great post-war German art potteries still in operation.
OTTO items are distinct in that, until quite recently, all the bases were covered with felt in a range of different colors.  Beneath the felt the clay is white and flat and the bases unnumbered.  (Some more modern items have numbered bases, not always covered with felt.)  They are often found with labels—older pieces having a long, thin paper sticker and more recent pieces an oval, gold-foil one.
Production Period – 1960-1969
Country of Origin – WEST GERMANY
Designer – KURT TSCHÖRNER
Maker – OTTO KERAMIK
Attribution – MARKED
Materials – CERAMIC
Condition – VERY GOOD (no defects; may show slight traces of use)
Height (cm) – 56.0
Diameter (cm) – 28.5