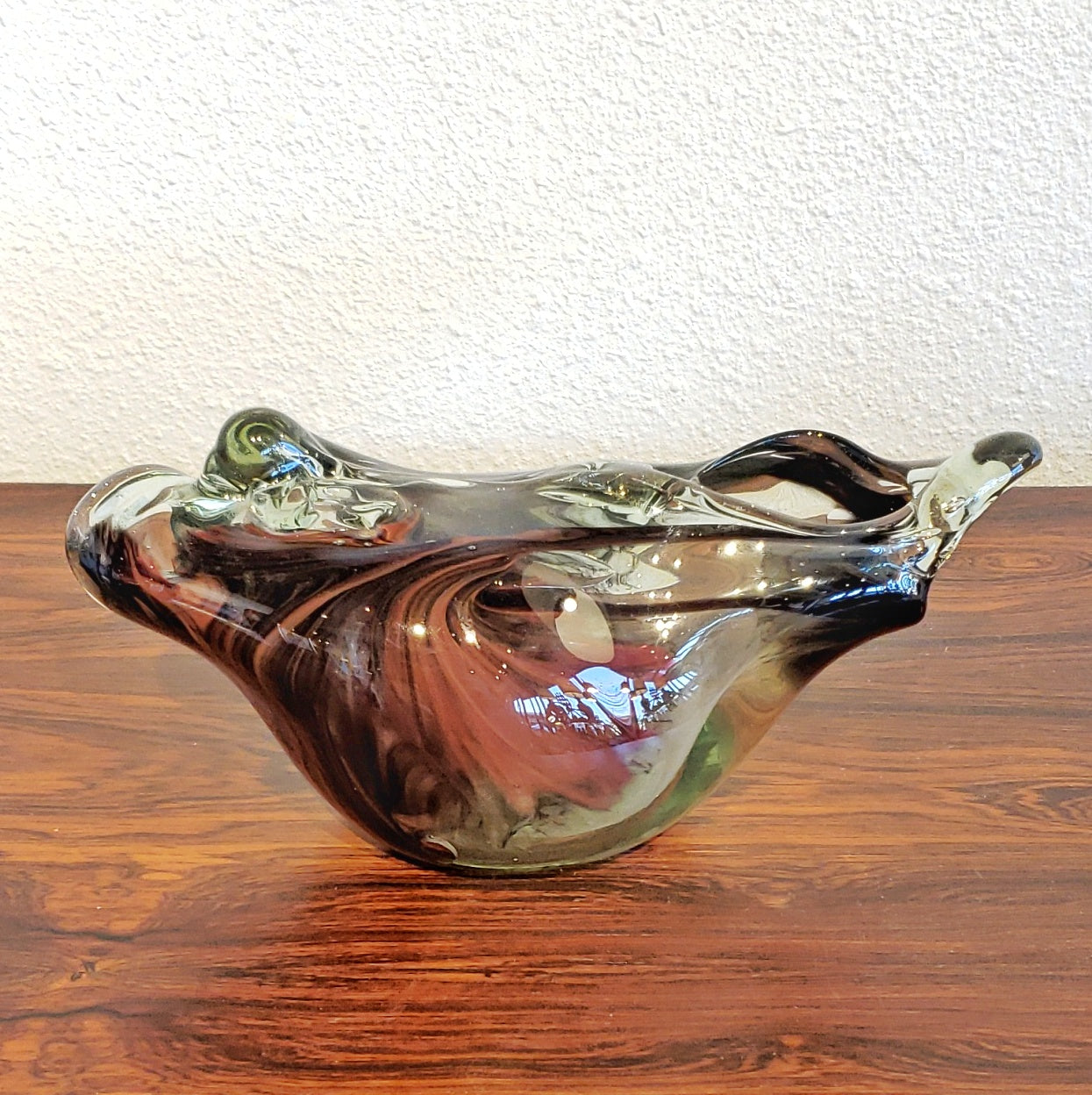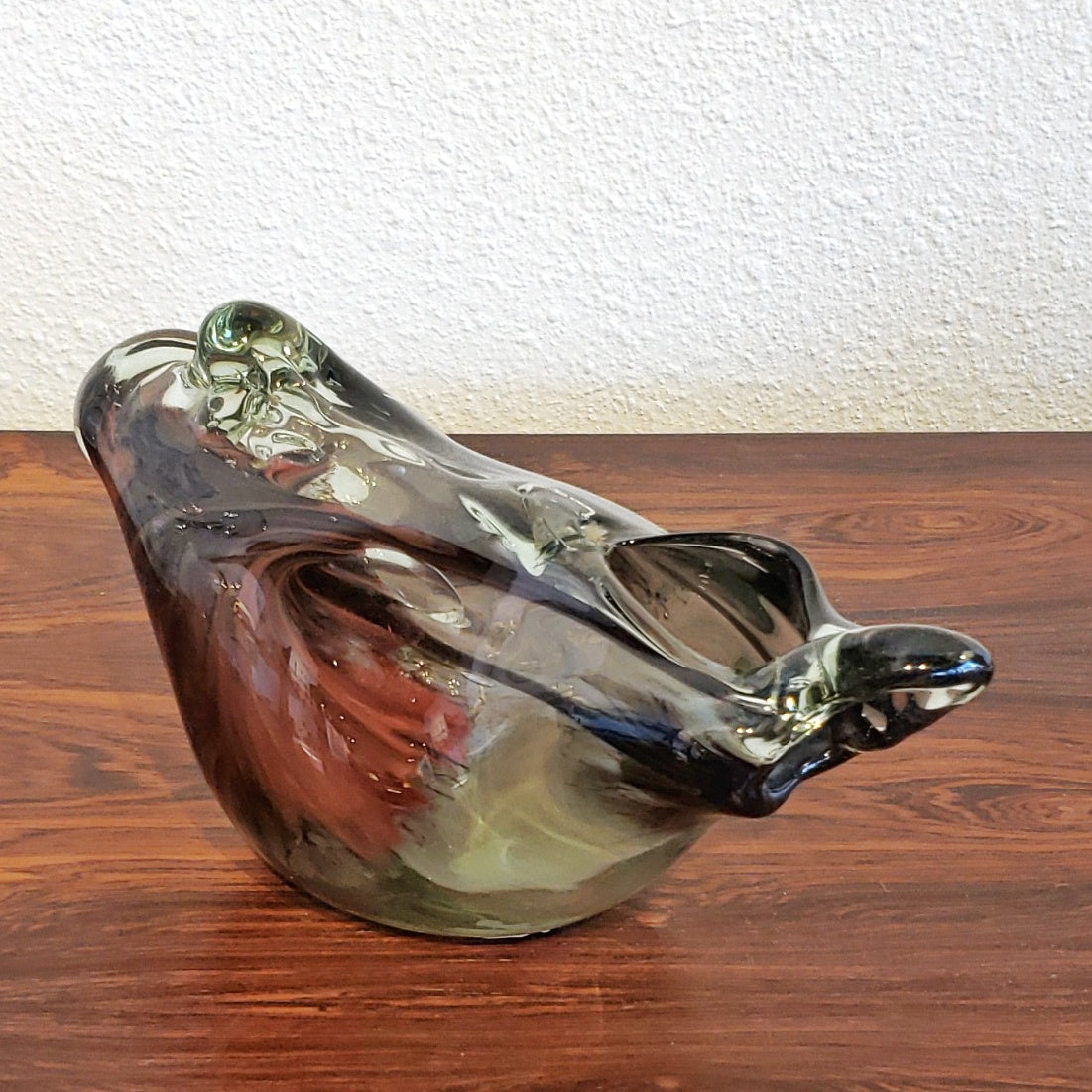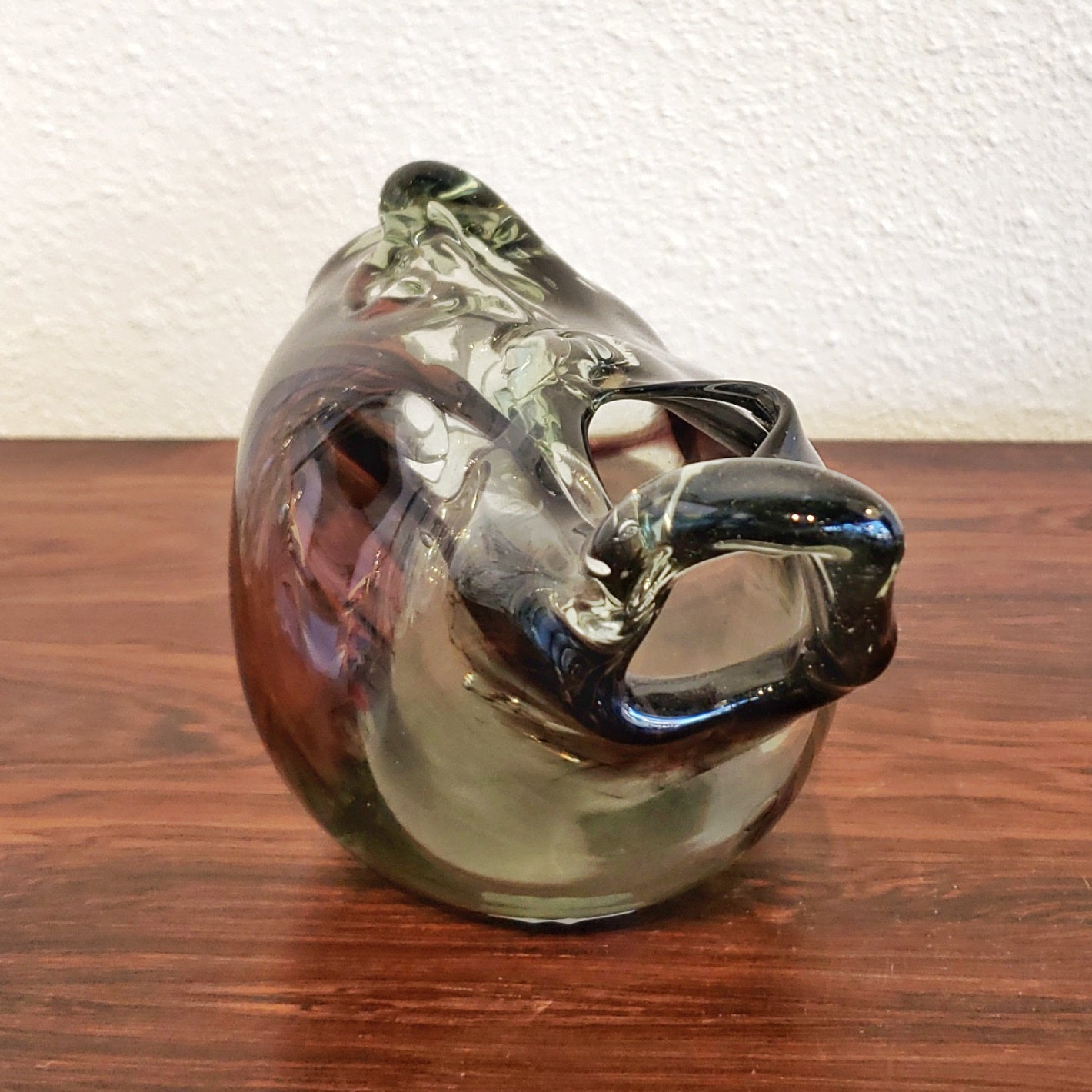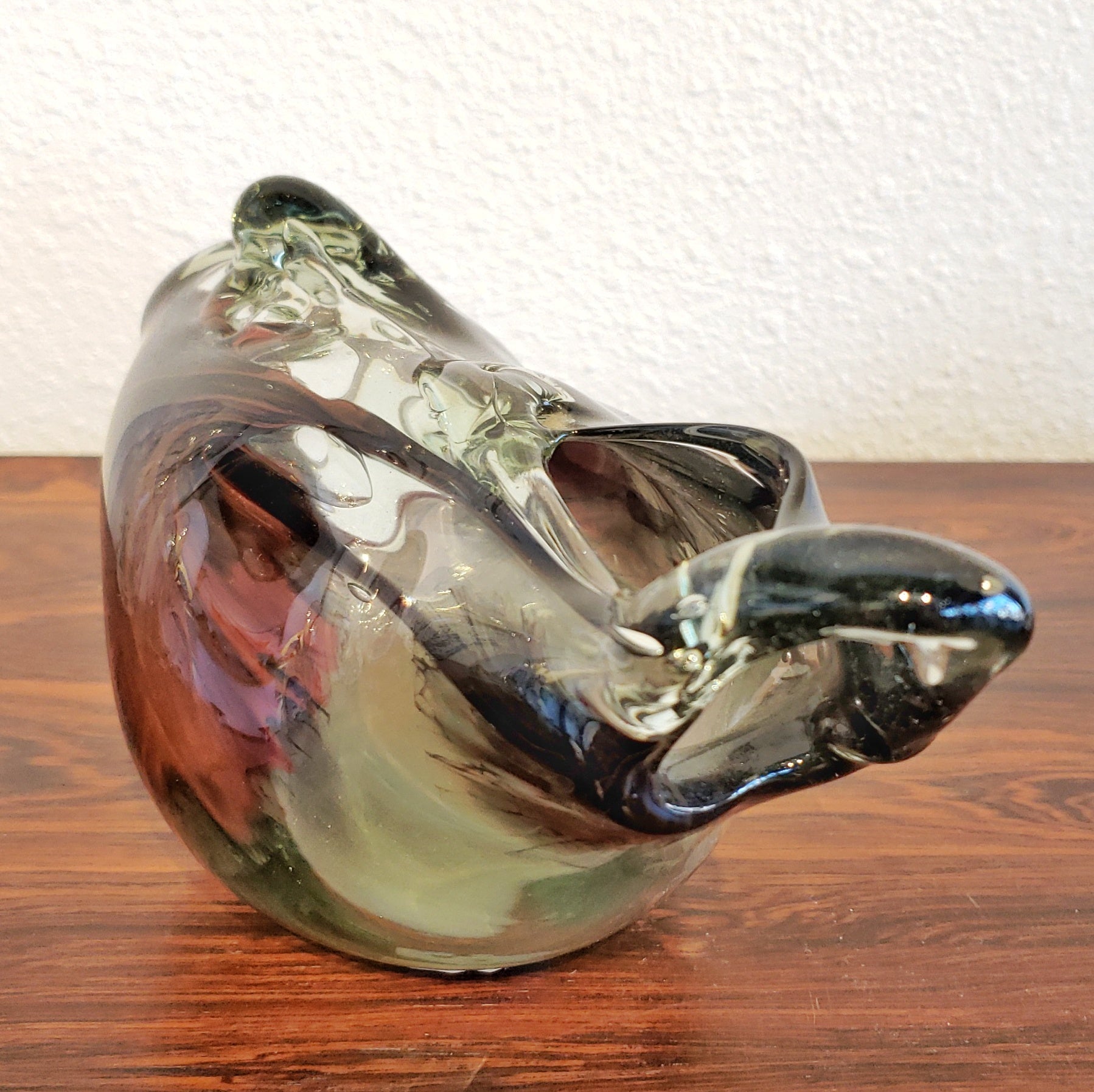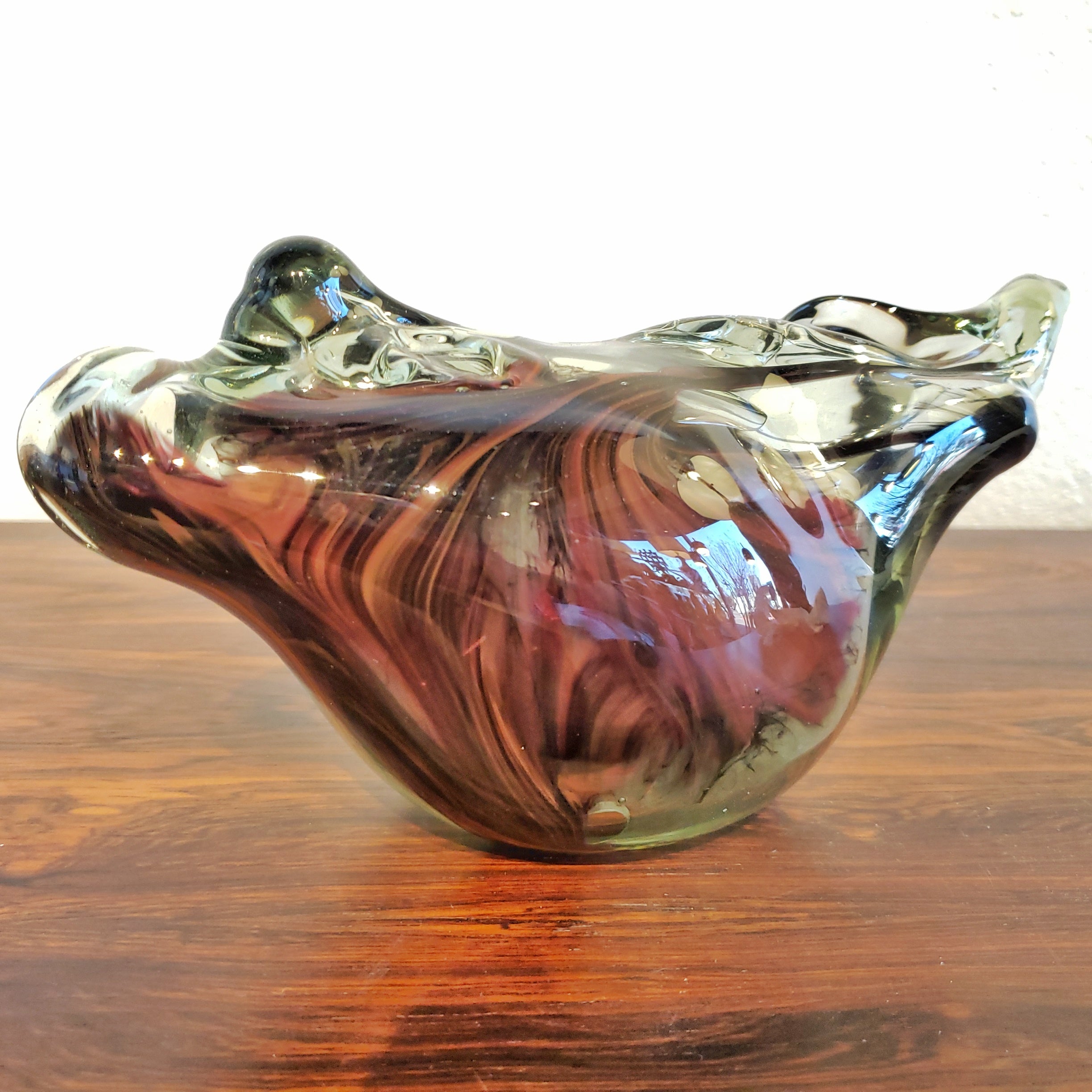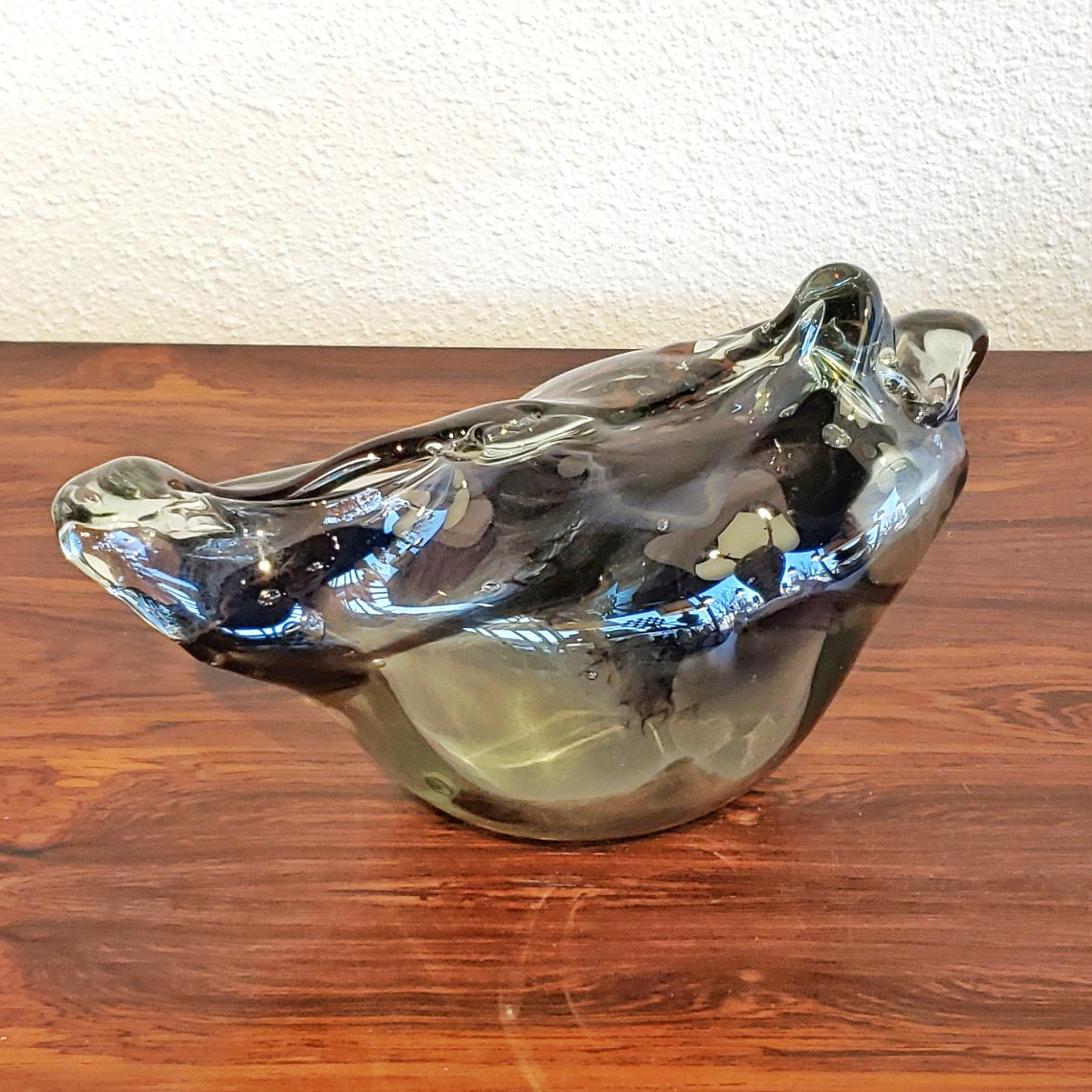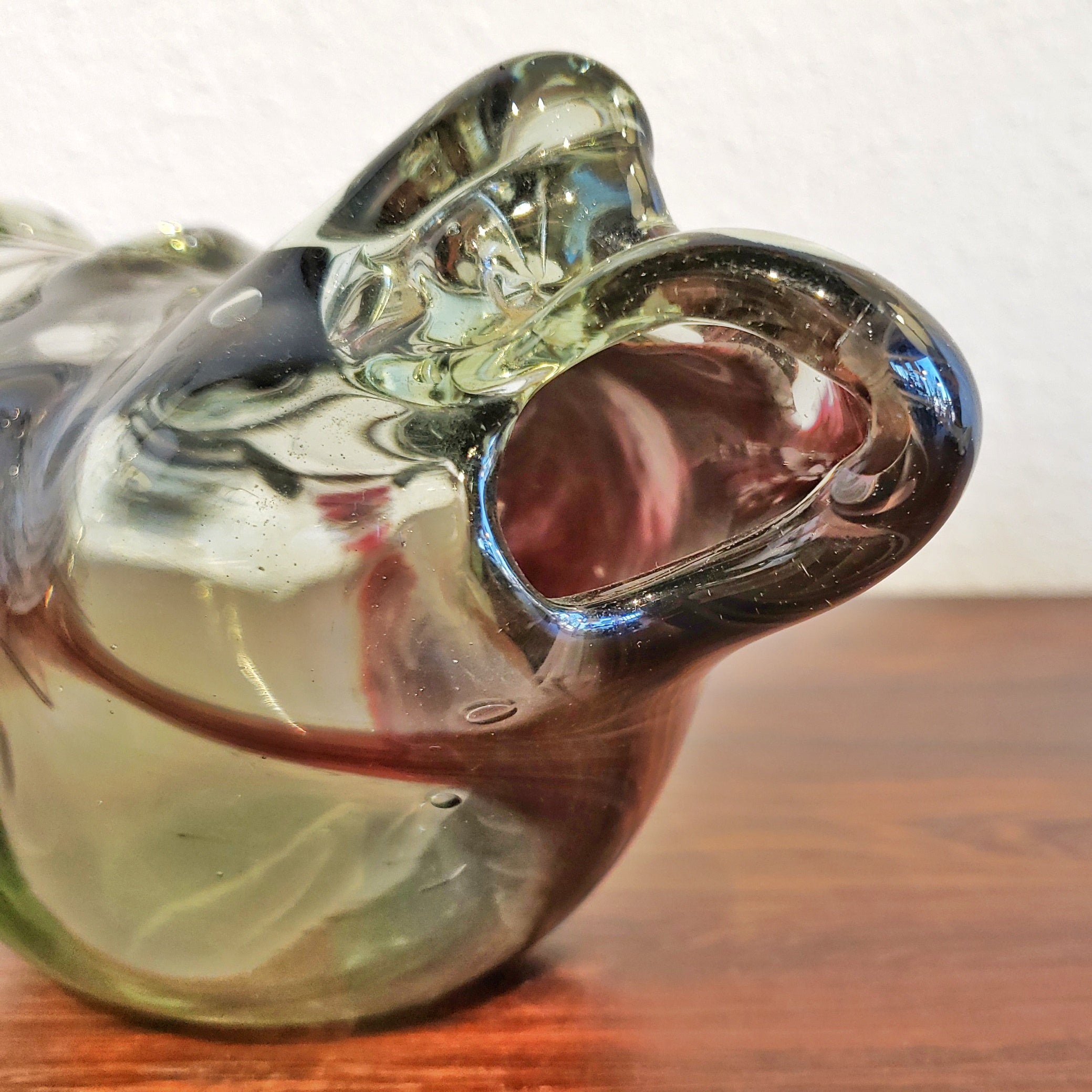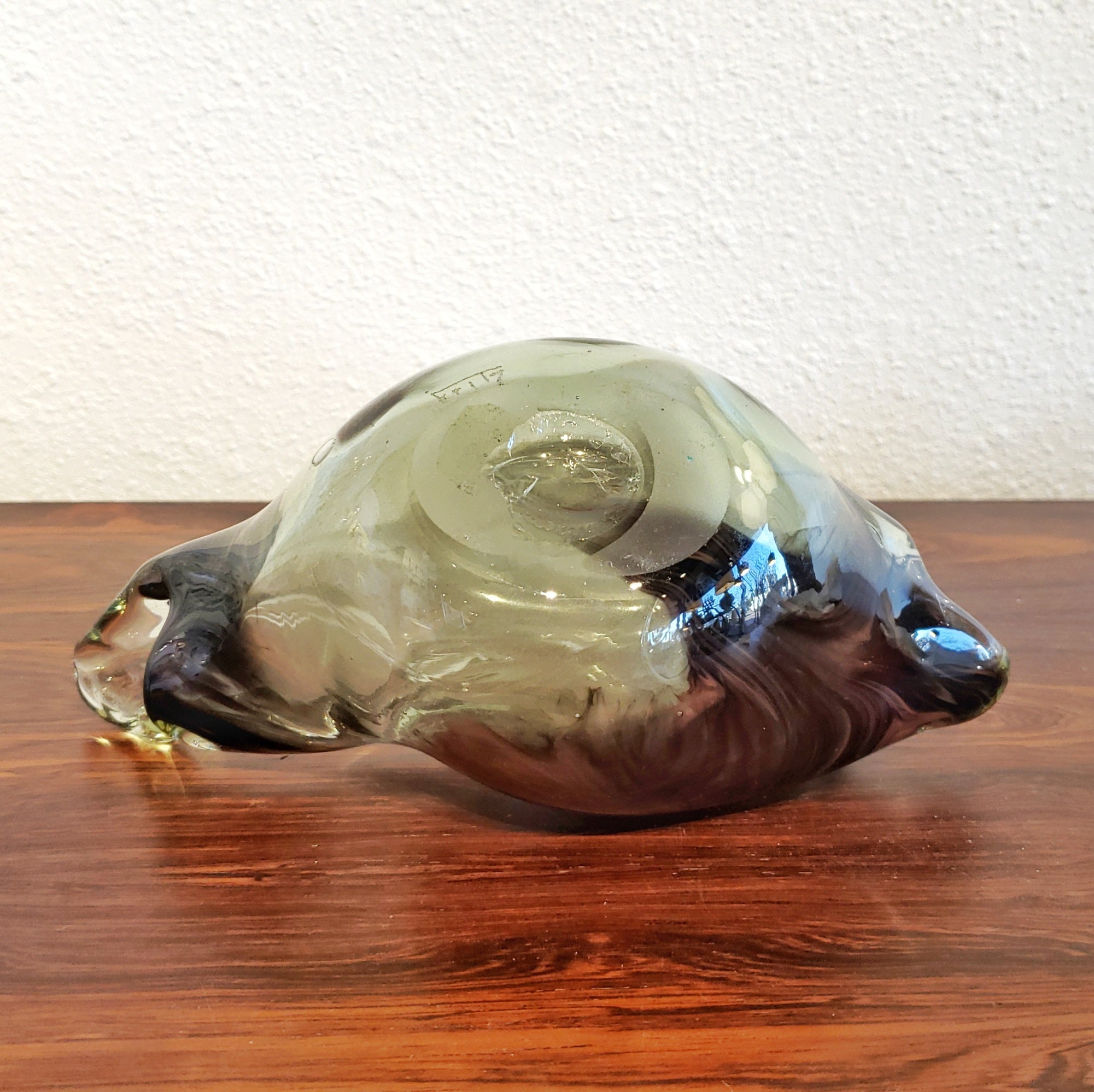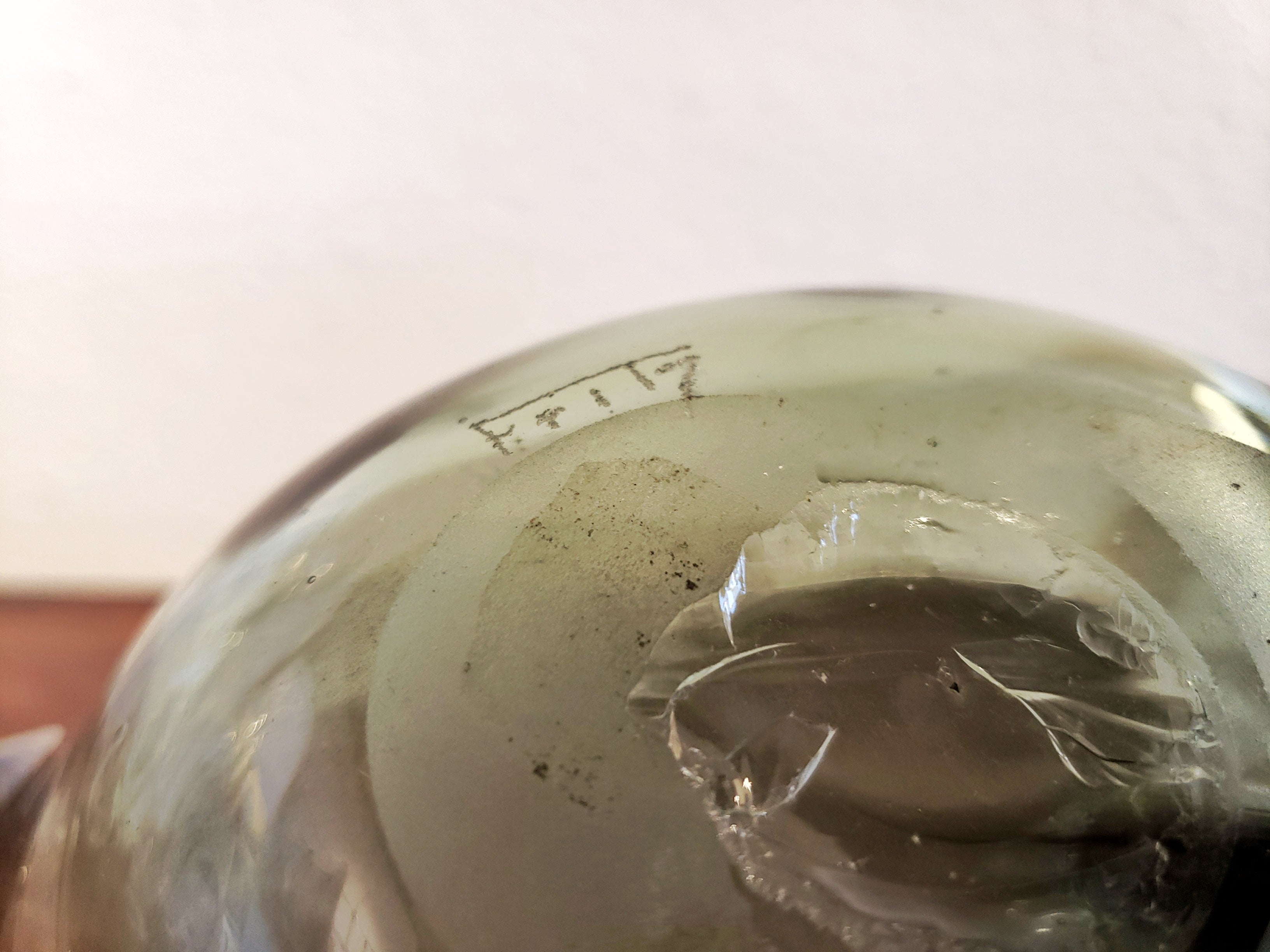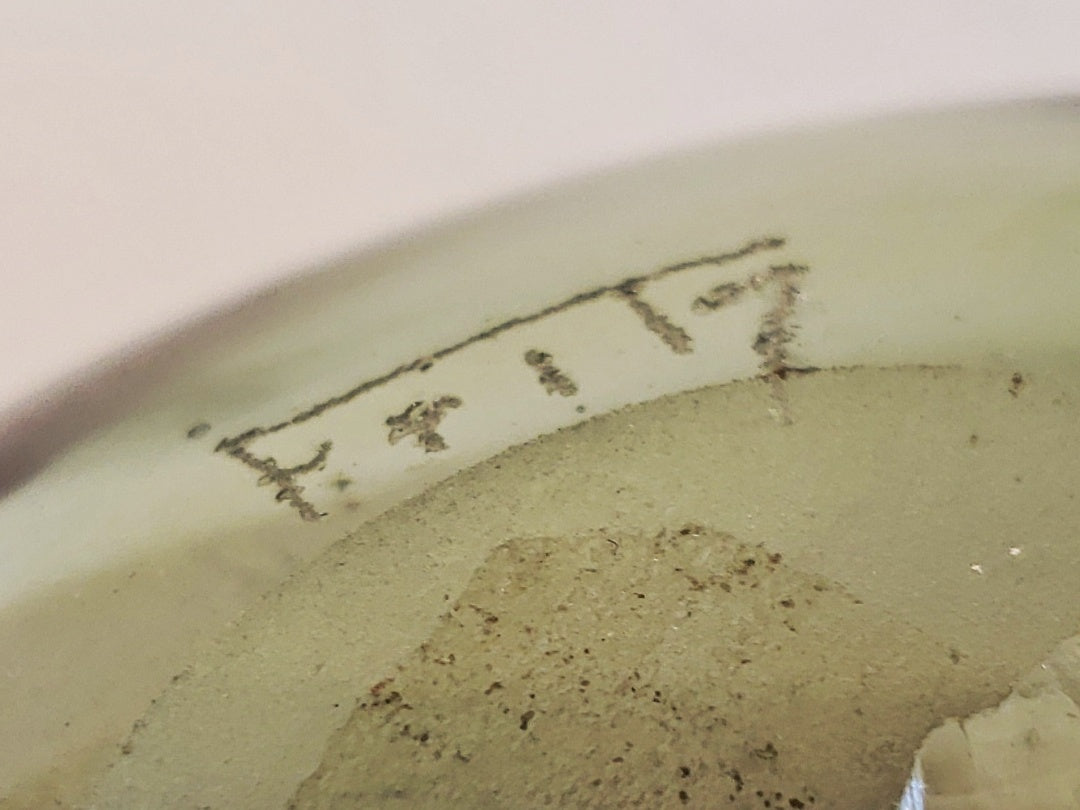 ROBERT FRITZ BIOMORPHIC ART GLASS VASE
CONTACT US HERE ABOUT THIS ITEM.
A sleek, one-of-a-kind, art glass vase by Robert Fritz, a founding father of the 1960's studio art glass movement.  Its biomorphic form may suggest a surf-weathered conch.  Created at some point in the '60s or '70s, this unique piece bears the artist's stylized signature on the base.
ROBERT FRITZ was an American ceramics and glass artist and a major player in the country's mid-20th century studio glass movement.  He was born in Toledo, Ohio, in 1920.  After graduating from California's San Jose State University with Bachelor of Arts and Master of Arts degrees in 1956, Fritz began to explore glass-making.  (Fritz would return to Ohio to earn a Ph.D at Ohio State University.)  Prevailing wisdom at the time held that glassblowing could only be done on the factory floor, but Fritz was convinced that free-blown glass could be used to create art as well as functional objects.  In 1964 he was invited by glass artist and educator Harvey Littleton to participate in a four-week seminar at the University of Wisconsin where Littleton taught.  Also in attendance were famed glass artists Russell Day and Marvin Lipofsky.  It was one of the first programs aimed specifically at the studio artist; indeed the beginnings of the mid-century art glass movement can be dated to a similar workshop that Littleton had conducted at the Toledo Museum of Art the year prior.
Fritz soon turned his own energies to teaching, returning to his alma mater in the mid '60s to found San Jose State University's glass art department, one of the first such programs in the US.  About the same time he launched the California Glass Exchange, along with fellow artist George Jercich of California Polytechnic State University in San Luis Obispo, California.  Today the Exchange is a web-based regional forum of ideas in glass art.  Talented students receive scholarships and honors in Fritz's name, and many contemporary artists boast of his tutelage in their résumés.
Glass art created by Fritz in the '60s, '70s, and '80s is generally signed "FRITZ."  His work is remarkable in form and imagination and created using difficult techniques approachable only by masters of the medium.  His work can be found in the Smithsonian's Renwick Gallery and private collections throughout the US, Europe, and Japan.  Fritz died in Los Angeles at the age of 66.
Production Period – 1960-1969
Country of Origin – USA
Designer – ROBERT FRITZ (1920-1986)
Attribution – SIGNED
Materials – GLASS
Condition – VERY GOOD (no defects; may show slight traces of use)
Height (in.) – 5.0
Width (in.) – 9.5
Depth (in.) – 4.0